DIY Boho Yarn Wall Art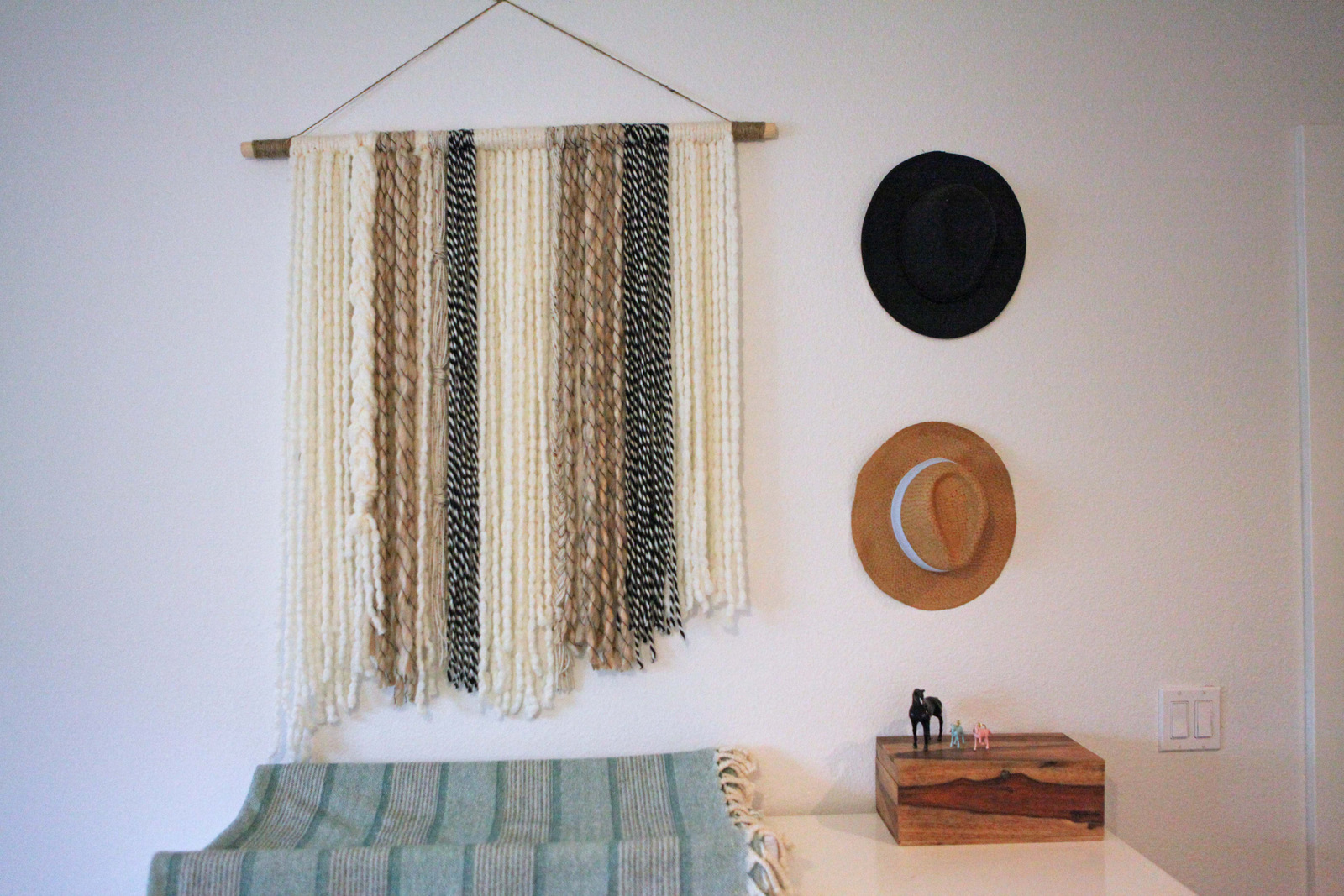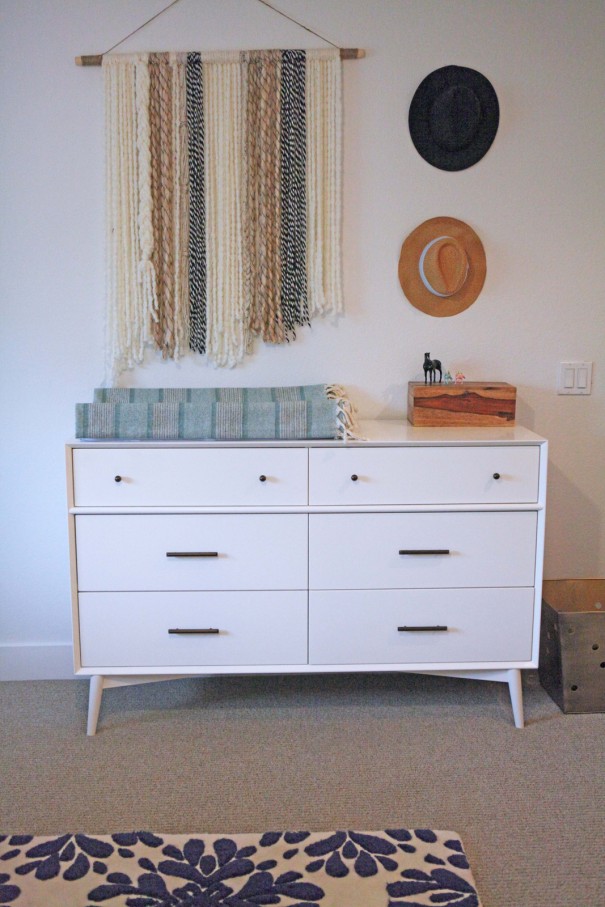 Dresser from West Elm.
I can't stop with the yarn you guys.  At night I've even dream about yarn projects–I wish I were kidding. This latest project is nothing new and you can check out my original tutorial for it here.  I made this more boho, natural, earthy version of DIY Yarn Wall Art for a dear friends baby shower.  Then she took it home and hung it in her nursery–which melted my heart.  I mentioned on Instagram how one of the most cathartic ways I can spend my time is when I'm creating things for my friends–making things I love for the people I love.  And I just love the vibe of her nursery and how rad the wall art looks.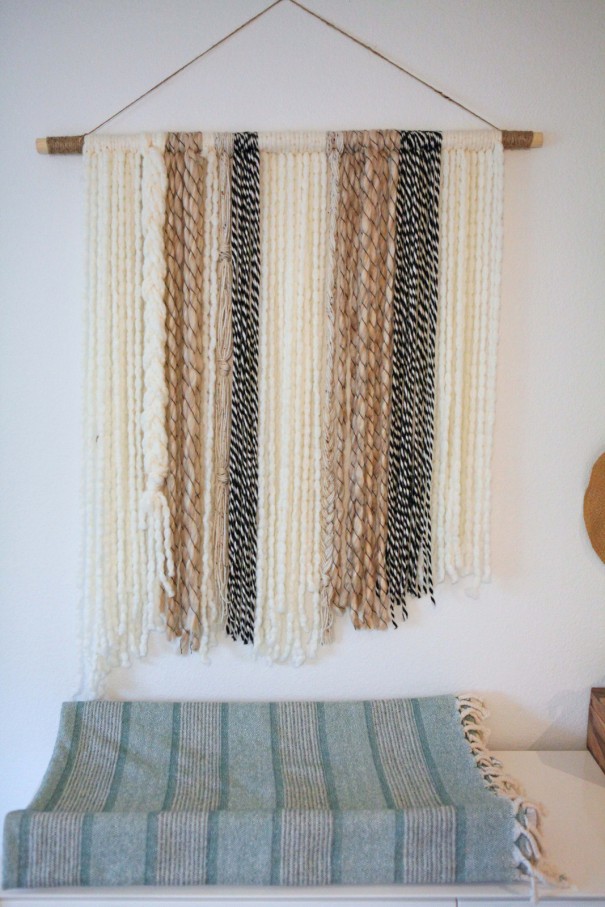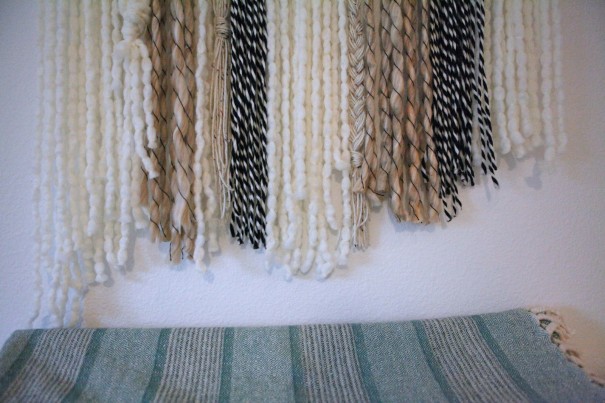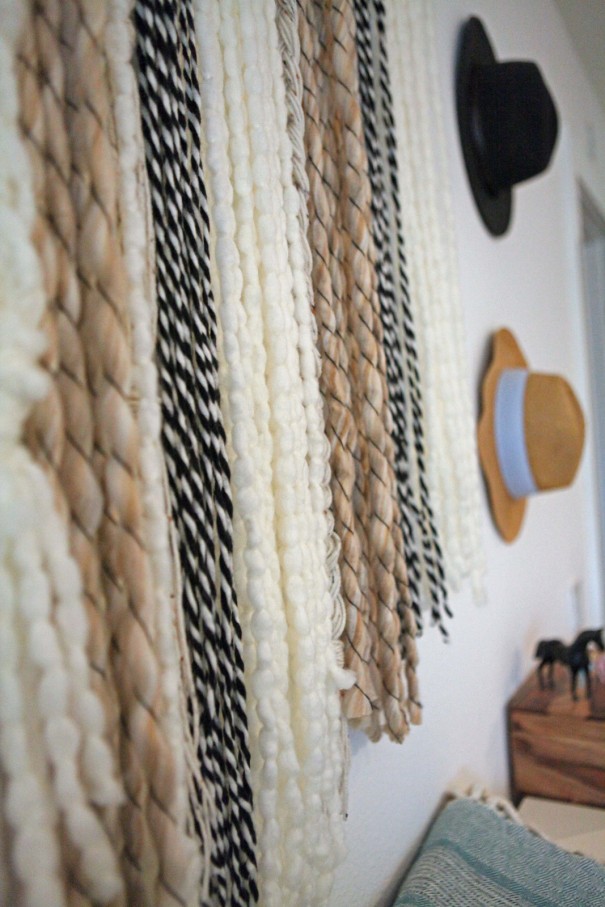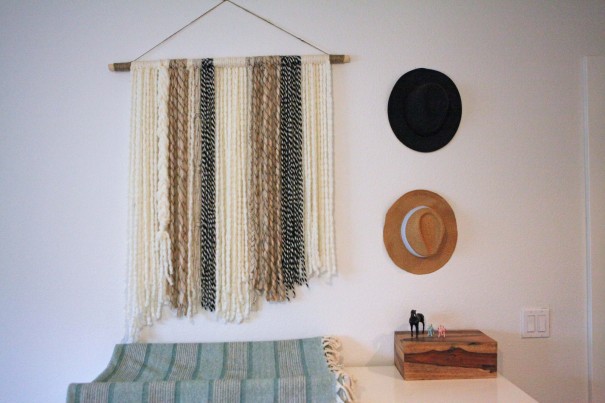 Rather than use a branch, I picked up this 1.5 inch dowel from Michaels to give it a more modern look.  Again, for more complete instructions check out this post or this post.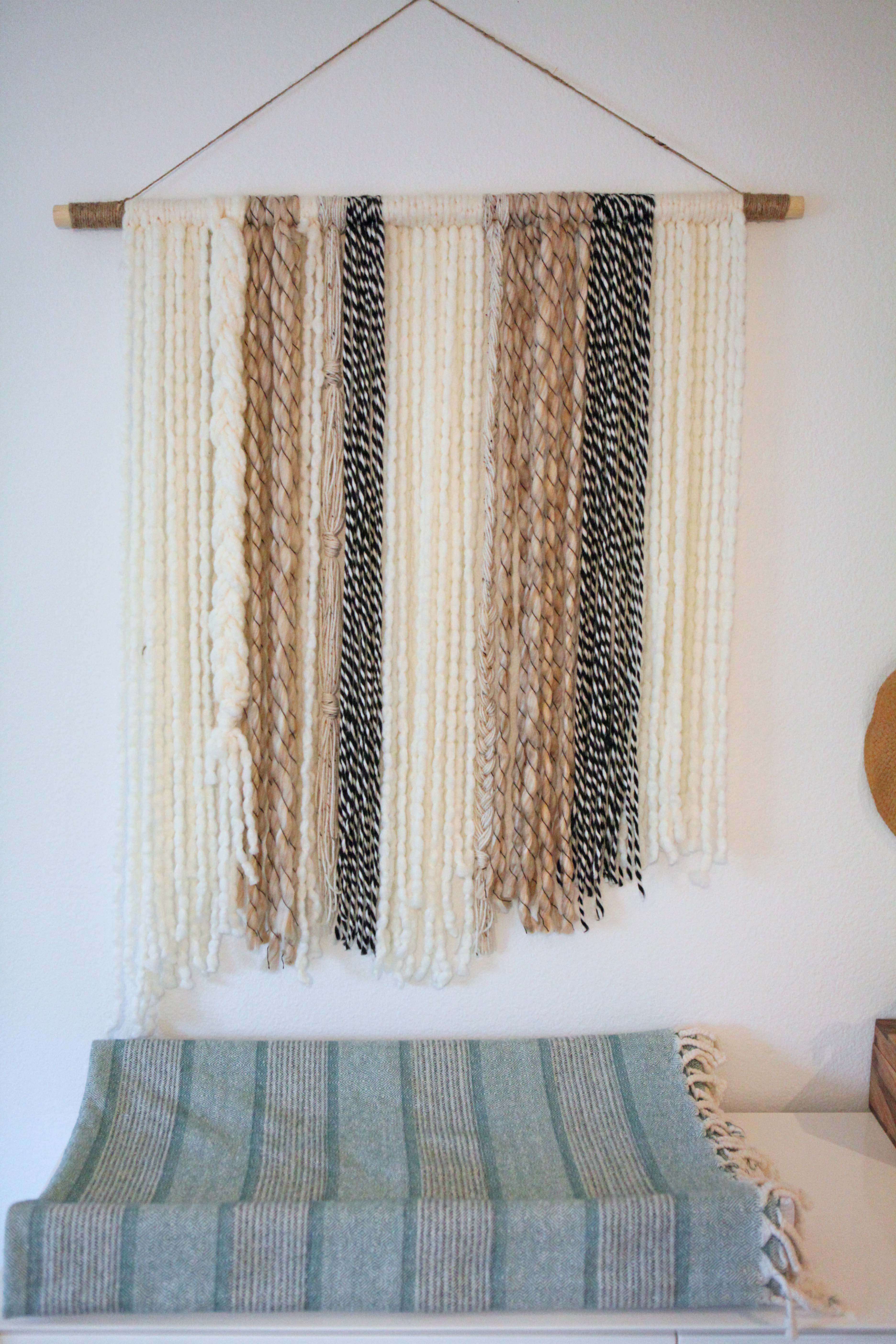 To switch things up and add some texture I added a few braids and knots.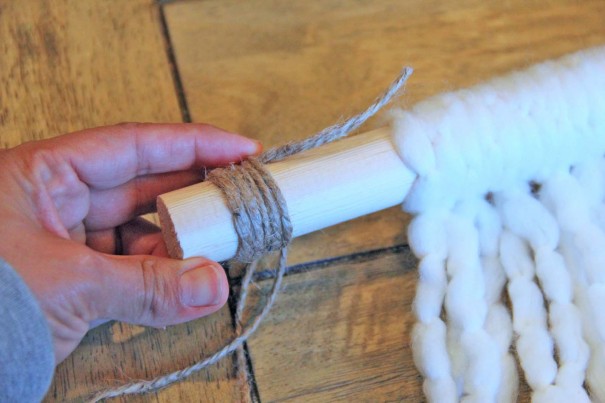 At the end, I used jute as the hanging string.  I laid a piece of the jute length wise along the dowel and then I wrapped it around itself to secure it in place.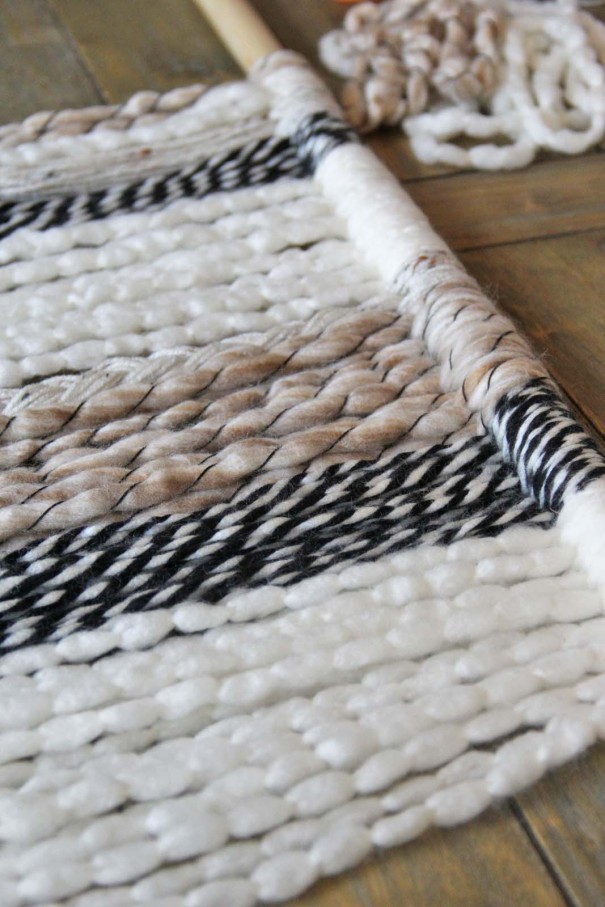 Remember, you can trim the bottom of the yarn to create any design you'd like.  I decided to keep this one more random but I love the way a clean edge or angle looks too.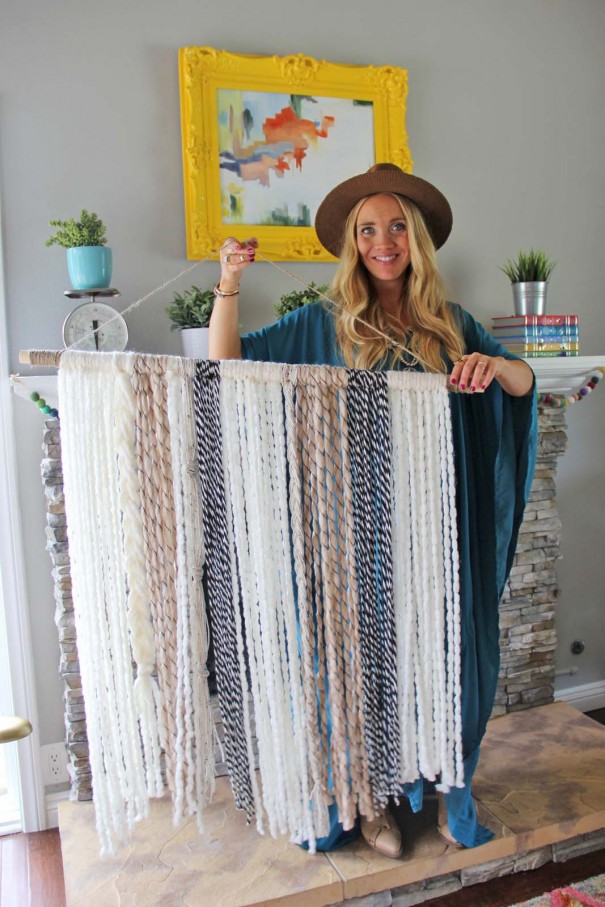 Cassaundra (of The Blue Closet) at her baby shower