DIY Aromatherapy Bath Salts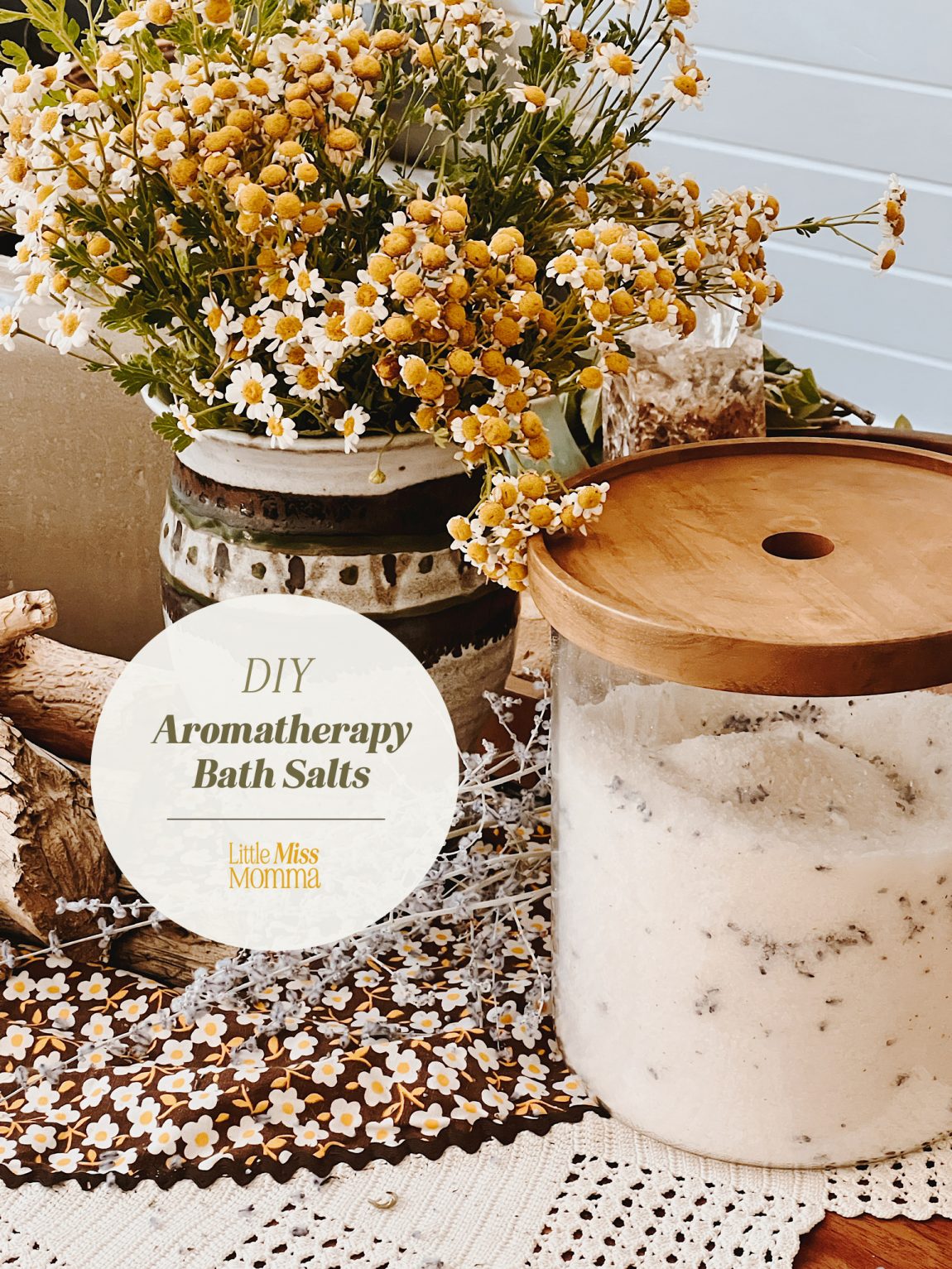 One of my favorite oily DIYs yet has been making my own bath salts! I make them all the time and they make awesome gifts packaged in cute mason jars with some twine tied around the lid.  These bath salts are so relaxing and beyond easy to make. Only 3 ingredients!! Ready for some relaxation?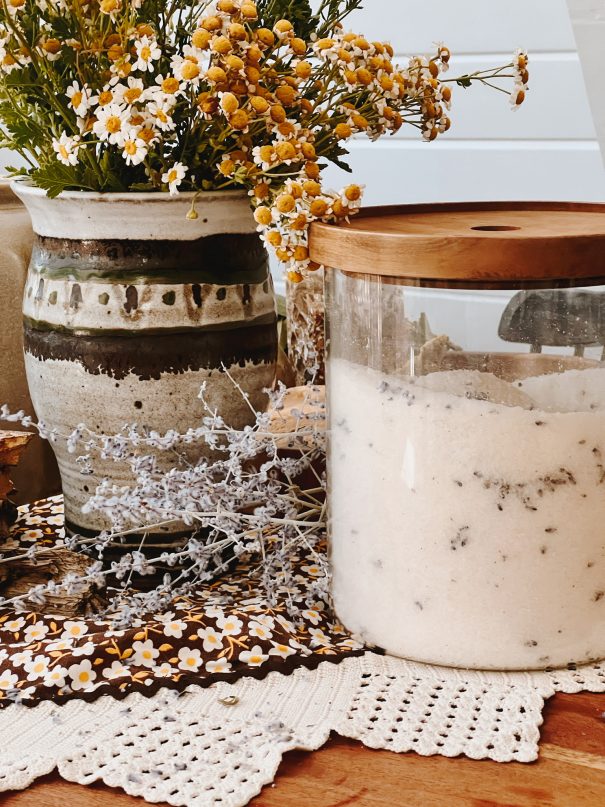 I've been making these bath salts for years now. It's pretty fool proof and hard to mess up, so even the biggest DIY newbies can make these!
What you'll need:
– Plain epsom salt (I grab a big bag from amazon)
– Calming essential oils
– Dried botanical (optional) I used lavender that I picked in Lake Arrowhead and dried out.
And from here, you'll just combine all 3 in a big bowl! How many drops of oil you use is up to your preference. I usually do about 5 drops per pound of epsom salt for reference.
How simple is that?!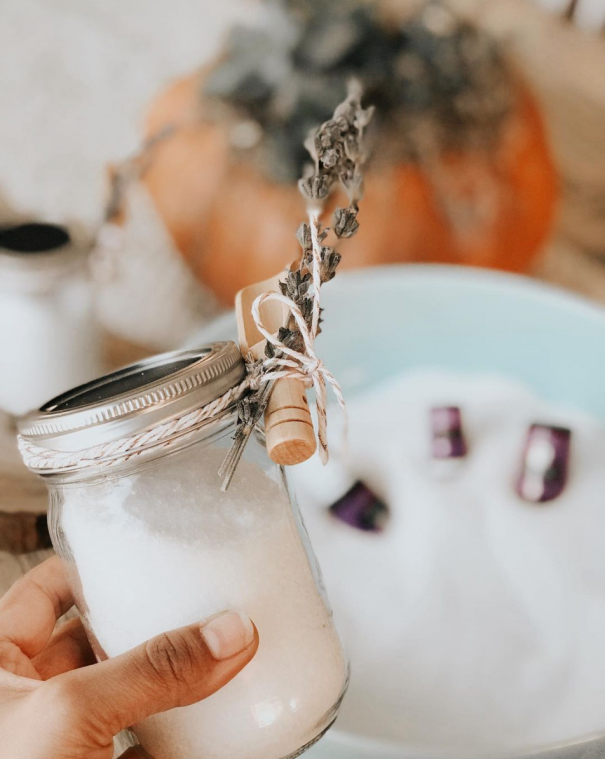 Last year for the holidays I made a huge batch of lavender infused bath salts to hand out to all of my friends, neighbors and teachers as gifts. Here was the caption attached to my instagram post from then:
Another fun and inexpensive gift I'll be giving out this year—lavender infused bath salts. Here's the scoop: order a jumbo bag of unscented epsom salt (i got a 20 lb bag on amazon), order a pack of mason jars, some cute little wooden scoopers (also from amazon), add a sprig of lavender. I poured about 10 pounds of the salt in a large bowl and stirred in approx 35 drops of lavender. That's it guys! And now i have 10 jars ready to go as presents and hostess gifts. And just FYI, Epsom salt is an incredible natural way to pull toxins out of your body and ease sore muscles. And lavender is amazing for soothing irritated skin, inflammation and calming our bodies. Not to mention, your bath will smell like heaven!!! Remember, lavender comes in your starter kit 💜🌿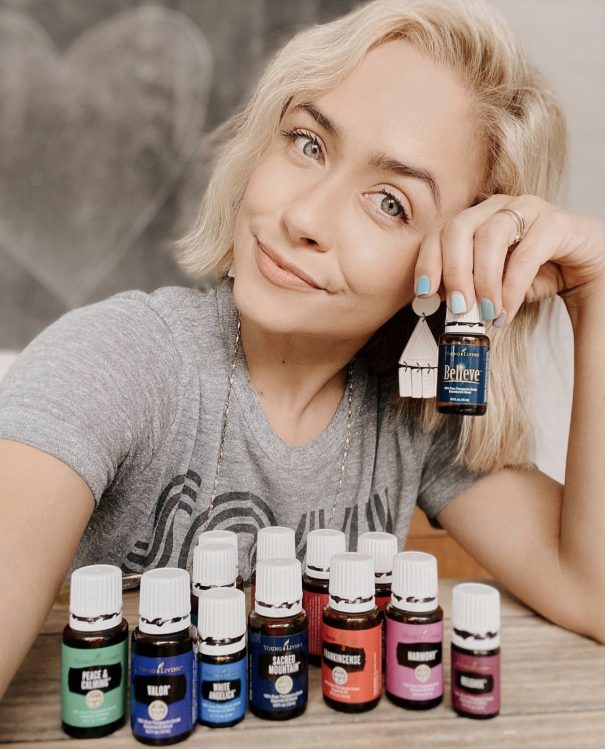 My favorite essential oils to add to my bath salts are calming, grounding oils.
I've put a list together here of my favorites. And if you want to read more about each individual oil, check out this post of my top 25 favorite essential oils.
And remember, if you order any oils or YL products with me, you'll get a fun happy mail package from me with goodies and tons of info to get you started on your wellness journey!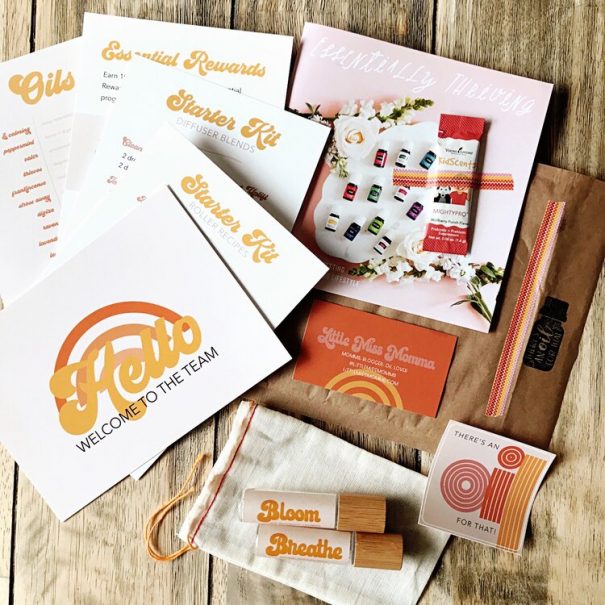 If you're adding to your DIY to-do list, I've got a few more for you…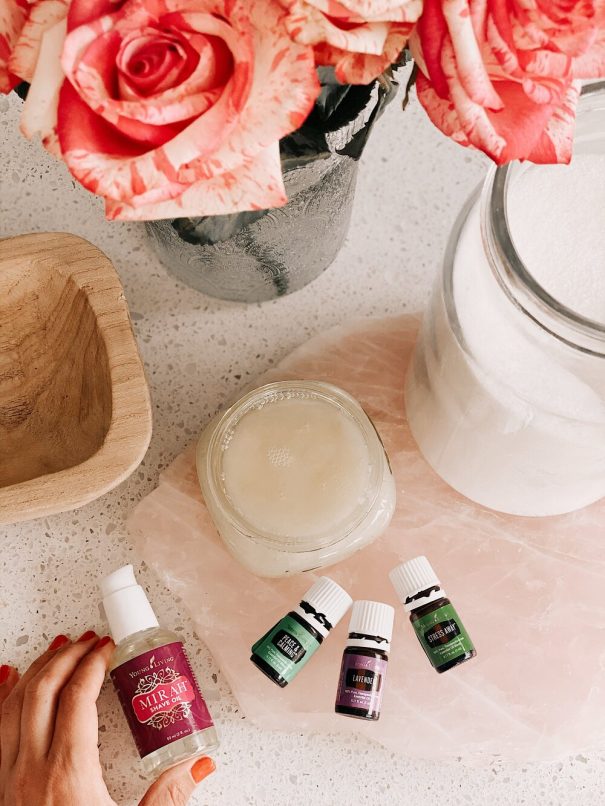 Another one of my favorites would be this sugar scrub! I usually use this during my relaxing soak to really set the mood of my luxury self care spa night.
DIY Luxury Sugar Scrub: This recipe is the ultimate post shave secret to moisturized, glowing skin. I keep it in my bath, it smells like magic and leaves my skin exfoliated and super smooth—especially at the end of summer when i feel like my skin is dryer than ever! I like to use YL massage oil as my carrier oil to make it extra fancy and i even add a couple pumps of my favorite Mirah shave oil (but coconut oil works awesome too).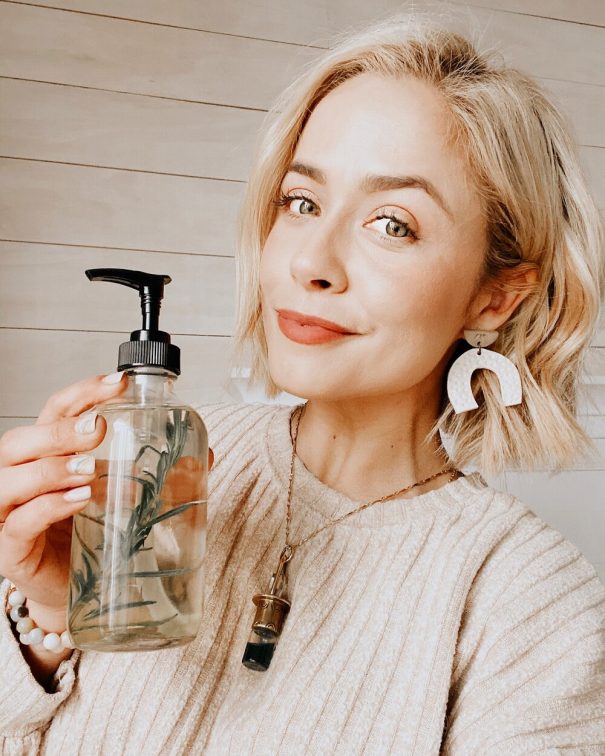 I made this super luxurious body oil and it's 🔥 one of my fav DIYs yet! It's so good to use after a shower—i use it on my legs, arms, stretch marks, etc. I filled an 8 ounce pump bottle 2/3 with sweet almond oil (or you can use coconut oil). I added skin nourishing oils: 10 drops rose oil, 25 drops bergamot, 12 drops patchouli. Then I filled the rest with half jojoba oil, half vitamin e. 🌿 Variations: frankincense + lavender. ylang ylang + bergamot. rosemary + lavender + eucalyptus.
If you want even more DIY wellness inspiration, check out my oily DIY Library here!