Jack-O'-Lantern Stuffed Peppers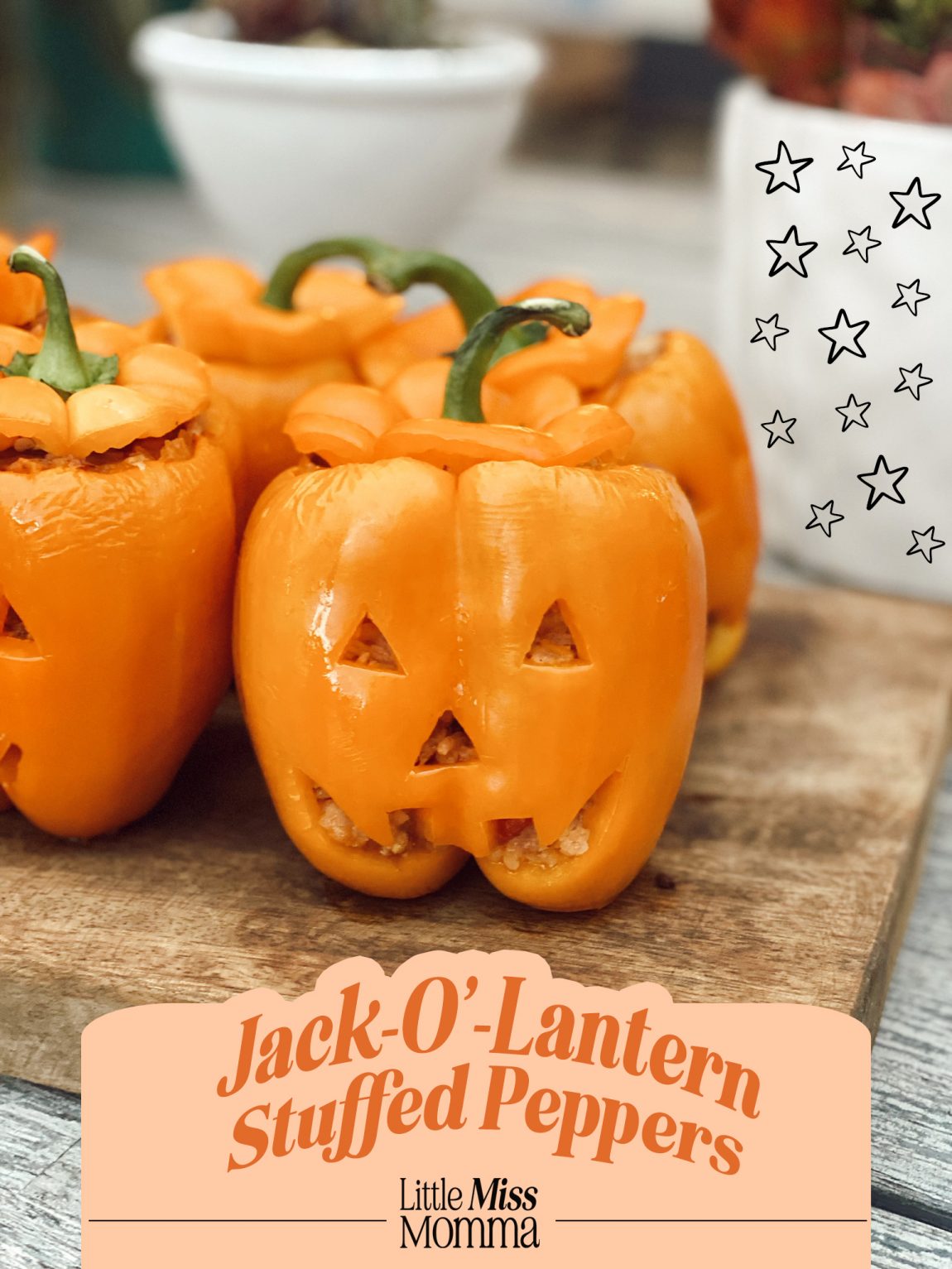 Halloween is quickly approaching, friends! Whose getting their party planning in order?
Look no further for your main course. These stuffed peppers have been a huge hit at my parties and in our home, and the jack-o-lantern cut-outs are adorable and perfect for the season.
Not only are they adorable, but they are also so easy. I just use my favorite stuffed pepper recipe but make sure to use orange bell peppers and cut out little jack-o-lantern faces! Aside from how yummy and savory they are, I think I love making stuffed peppers most because you don't have to follow a set recipe.  I'll toss whatever in my fridge into these bad boys, lol.  Sometimes I keep them basic, sometimes I add a smorgasbord of new veggies, sometimes I even add a can of bruschetta! But one thing that remains in every batch–cheese!!!!  I have been making these for years and used to boil the peppers to soften them first. I NEVER do that anymore because they get plenty soft when you bake them and there's nothing worse than a mushy pepper! You can try my Healthy Stuffed Peppers recipe (I suggest skipping the boiling pepper part) here.
For more Halloween fun and inspo, check out last year's roundup post.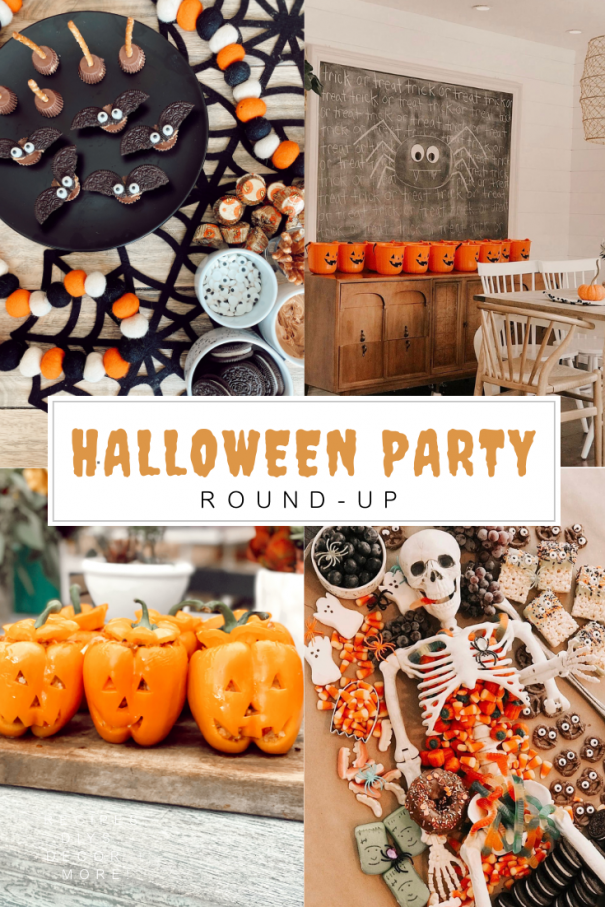 And here is my easy DIY for Halloween treats: Oreo Bats & Donut Spiders.