Beauty Goals for 2015 + a giveaway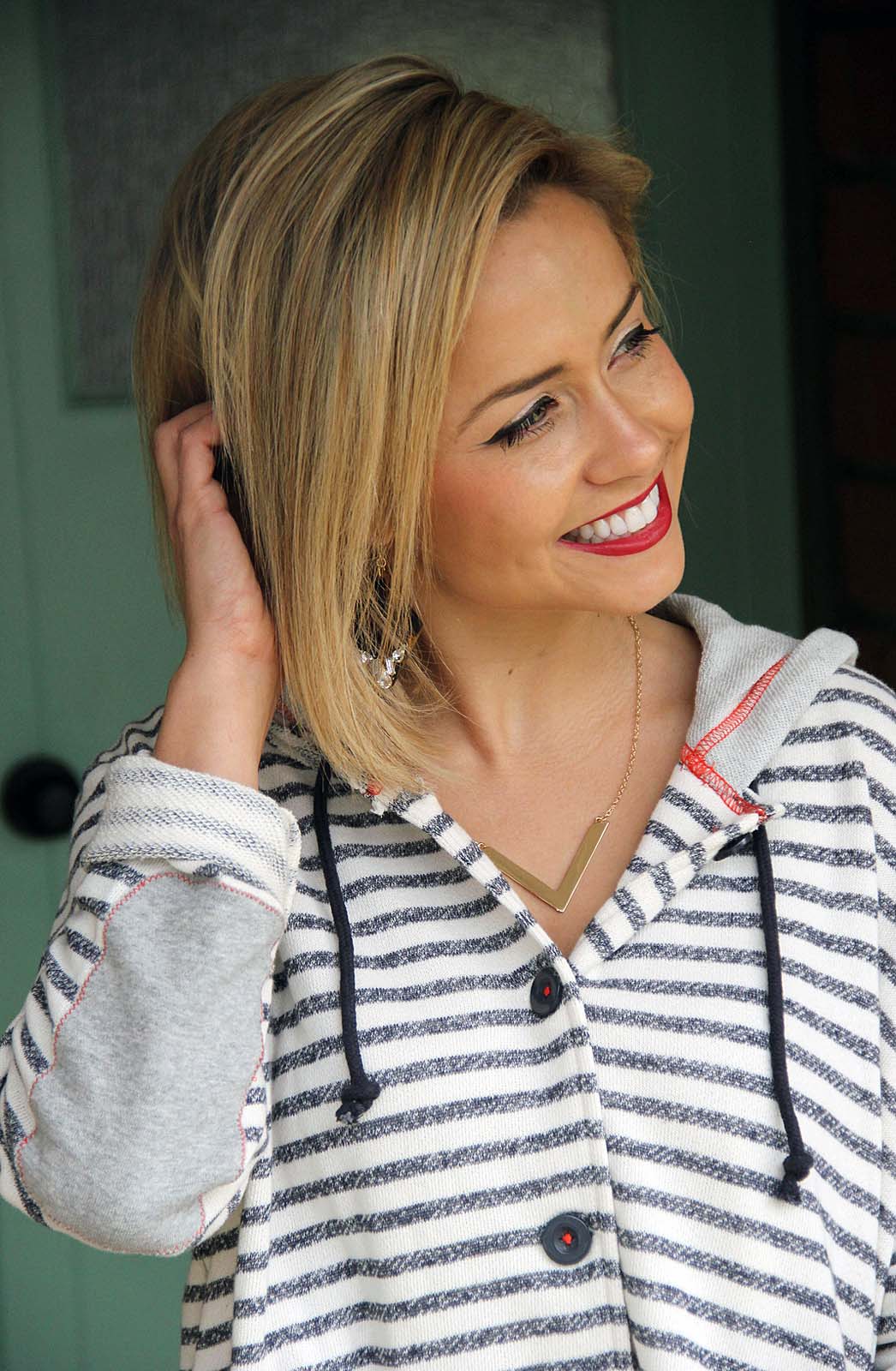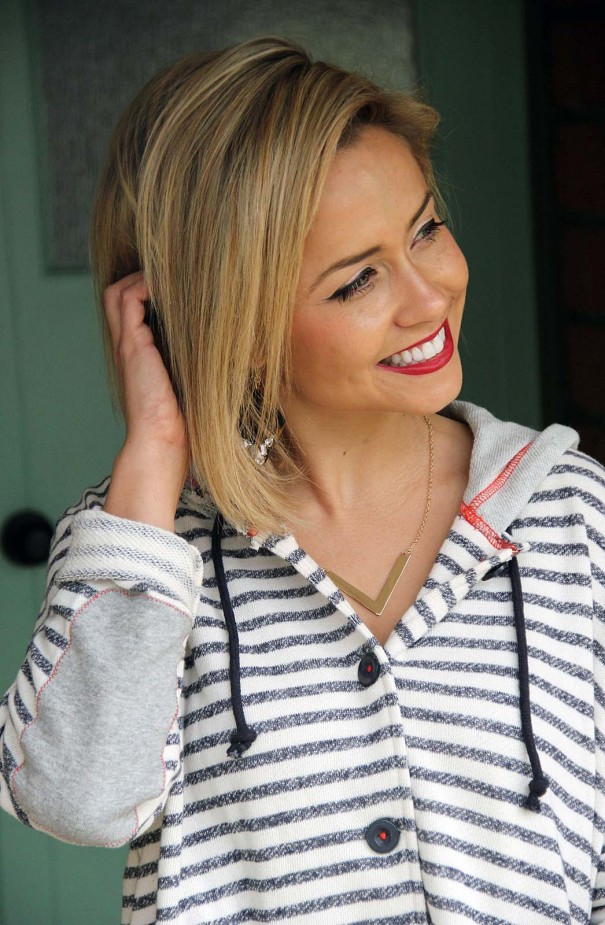 I remember this one time during my sophomore year of college. I was pulling an all-nighter, cramming for my Western Civ midterm. I recall turning the pages of my heavily doodled notebook, doing my best to memorize the information I had highlighted on the each of the pages. I remember pausing to think about the future… and concluding that life would most certainly be much easier when I didn't have the stress of college. No more exams, no more studying, no more textbooks, and arrogant professors, and internships, and deadlines and drama. And sleep! After college I'd be able to sleep any time I wanted–I'll never be tired again, I remember thinking. Then I buried my face back into my notes and pressed on with newfound motivation from this "light at the end of the tunnel" epiphany. I laugh now when I look back at my naive prediction of what life would be like for future Ashley. If only college Ashley knew there would be even greater expectations and deadlines and pressure and responsibility when it became time to take on the real world. Because future Ashley (also known as Momma) hasn't slept in 6 years. I pull different kinds of all-nighters these days. The kind that involve toddler night terrors, fever-watch, drinks of water, rubbing "growing pains," pee pee accidents and diaper changes (yes we're still in diapers). Also, parenthood has taught me that the only time to efficiently cross any task off one's to-do list is after the kiddos have gone to bed. So naturally I stay up into the wee hours of the night packing lunches, writing blog posts, printing invitations for a church activity, and ya know, catching up on Scandal and Nashville. Then, before I know it, Scandal and Nashville has become Scandal, Nashville, Downton Abbey and The Good Wife. Needless to say, I'm a night owl. And about the furthest thing from a morning person that you'll ever come across. I wake up in the morning with what feels like a brick on my face. I struggle to lift my head, throw my feet over the side of the bed and begin the morning "get-the-kids-ready-for-the-day" routine. I often catch a glimpse of my reflection in the mirror–wild bedhead and cowlicks in full force, residual mascara under my half open eyes and a pale, ghost-like color to my skin. In the morning I'm "scary Mommy"–and trust me, it's not a pretty picture when scary Mommy drops you off at school.
For the sake of not embarrassing my children as they get older and more observant (and also, so I can feel better about myself), I set a goal for 2015: make mornings easier… and less unattractive.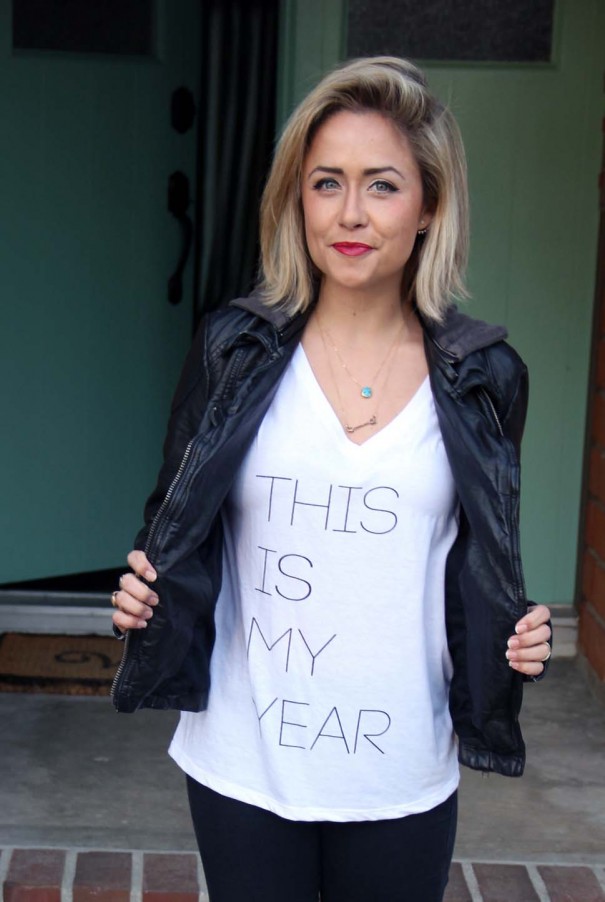 So far, this year I've learned that the most important part of feeling refreshed in the morning has to do with my beauty habits at night. For the first time in my life, I've taken up a consistent night-time beauty regiment and boy has it made a difference. Every night I wash and lightly exfoliate my face, sure to remove all foundation and eye makeup, then I follow up with Garnier Ultra-Lift® Miracle Sleeping Cream™ Anti-Age + Anti-Fatigue Night Cream and Garnier Ultra-Lift Miracle Sleeping Cream: Anti-Age + Anti-Fatigue Eye Cream. I've noticed that truly "getting ready" for bed makes getting ready in the morning so much easier. Before, I was waking up with dull and dry skin every morning. I'm now noticing that my skin is less puffy, smoother and hydrated when I wake up. I have skin that can get dry very easily but is also prone to being oily–I guess they call that combination skin. This night cream has given me the perfect balance of being moisturized without feeling greasy. In the morning I look more rested and "awake" even if I've woken to a crying toddler 3 times in the middle of the night. I embarrassed that it took me so long to be consistent about skincare. Sure, it takes more time at night to get ready for bed but it also helps me sleep better too!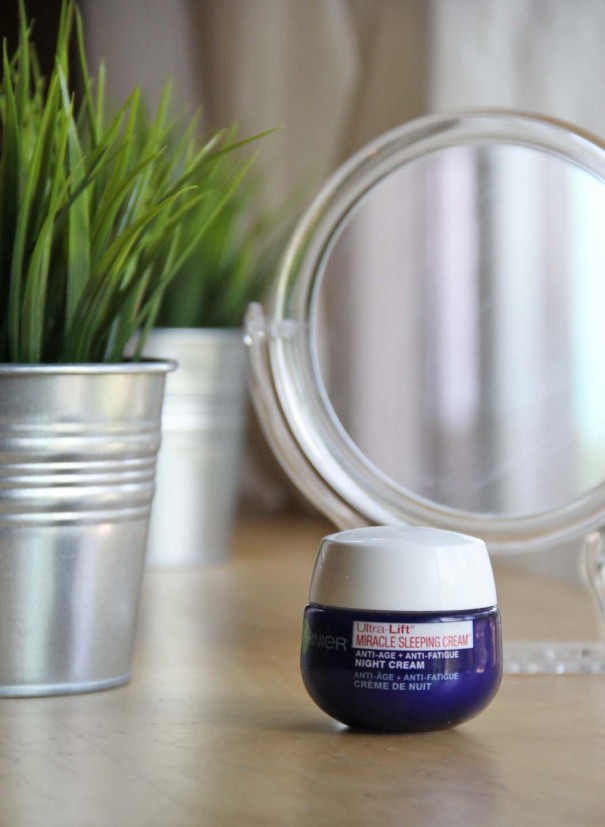 Can't get your nightly beauty sleep? Garnier has you covered with prizes that will make you look like you didn't miss a wink! Enter the Sleep With This Sweepstakes now for the chance to win Garnier's Ultra-Lift® Miracle Sleeping Cream, a Westin Heavenly® Bed and more. 

Plus receive a $1 coupon* to try Garnier's Ultra-Lift® Miracle Sleeping Cream out for yourself. Enter daily for a chance to win a Miracle Sleeping Cream product prize package.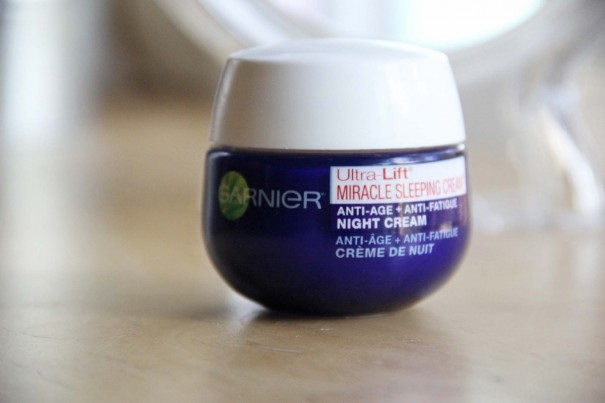 Do you plan to try Garnier's Ultra-Lift Miracle Sleeping Cream Anti-Age + Anti-Fatigue Night Cream to help fight wrinkles and the signs of fatigue? Tell me in the comments for a chance to win a $100 VISA gift card
Entry Instructions:
No duplicate comments.
You may receive (2) total entries by selecting from the following entry methods:
Leave a comment in response to the sweepstakes prompt on this post
Tweet (public message) about this promotion; including exactly the following unique term in your tweet message: "#SweepstakesEntry"; and leave the URL to that tweet in a comment on this post
Blog about this promotion, including a disclosure that you are receiving a sweepstakes entry in exchange for writing the blog post, and leave the URL to that post in a comment on this post
For those with no Twitter or blog, read the official rules to learn about an alternate form of entry.
This giveaway is open to US Residents age 18 or older (or nineteen (19) years of age or older in Alabama and Nebraska). Winners will be selected via random draw, and will be notified by e-mail. The notification email will come directly from BlogHer via the sweeps@blogher email address. You will have 2 business days to respond; otherwise a new winner will be selected.
The Official Rules are available here.
This sweepstakes runs from 5/11/15 – 6/30/15.
Be sure to visit the Garnier brand page on BlogHer.com where you can read other bloggers' posts!