DIY Beaded Toy Necklaces for Kids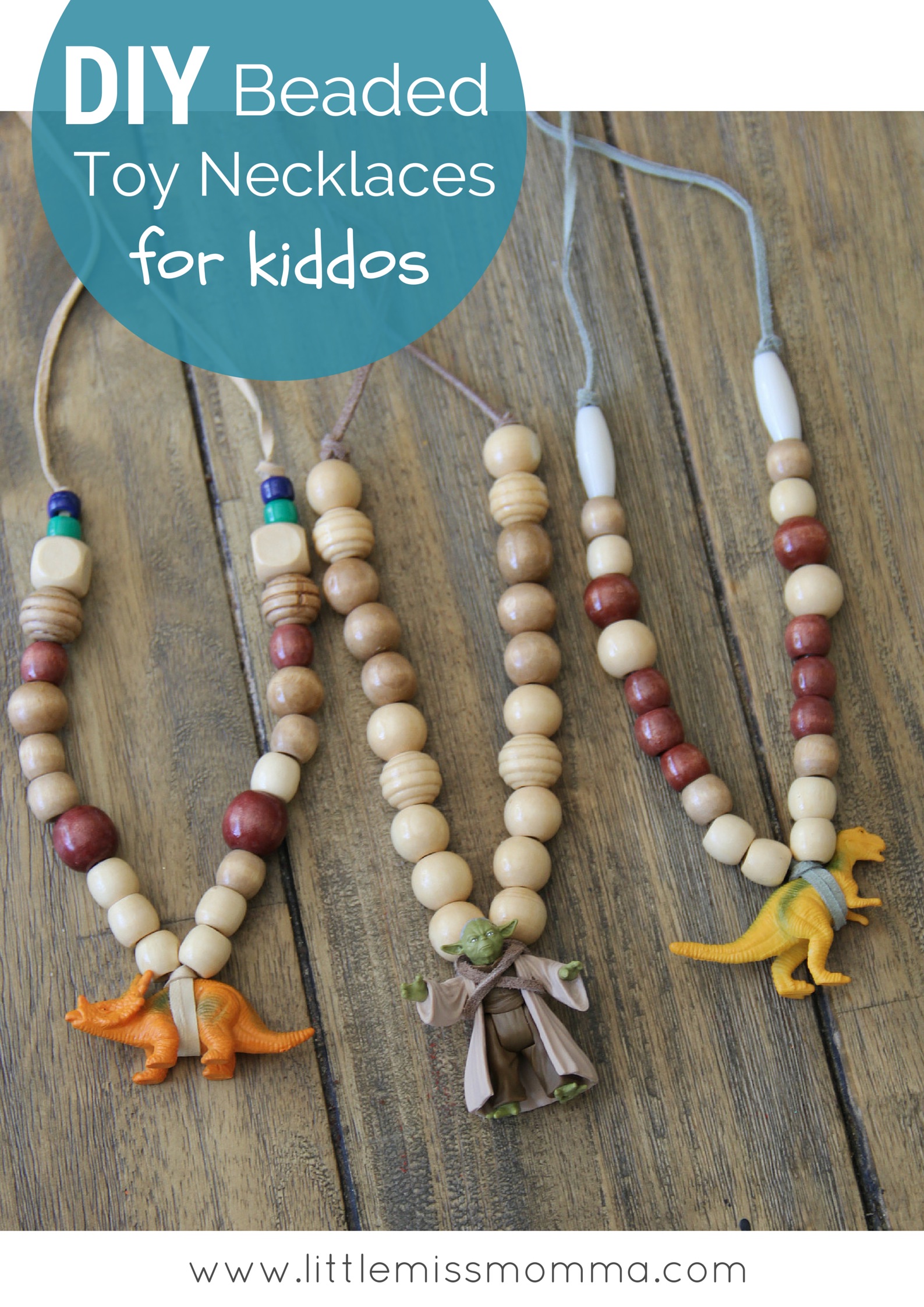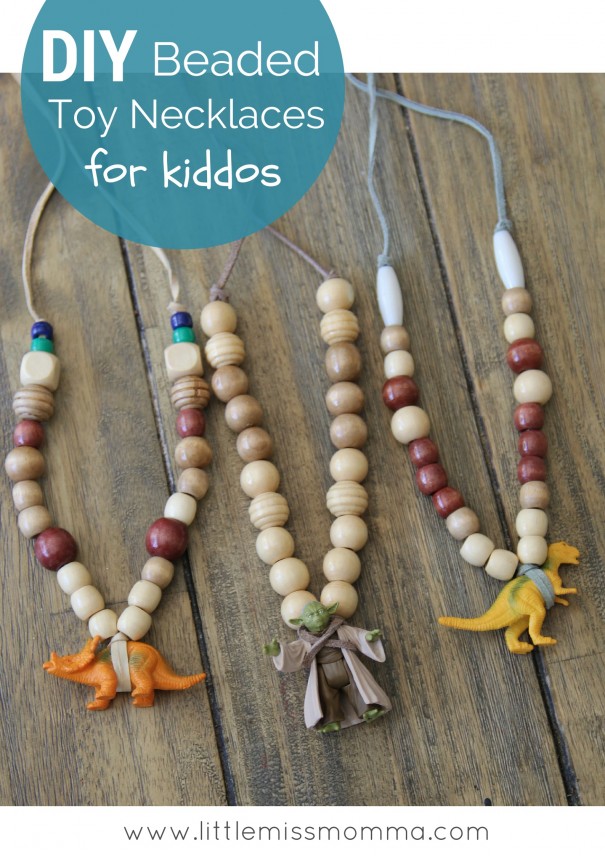 Keeping the boys busy this summer has been essential for my sanity.  Splash pads and scooter rides and beach days and pizza picnics galore.  And then the crafting! We've come up with some pretty fun activities this summer. And since my boys didn't seem excited with my "jewelry making" idea, I had to get creative.  My boys have two loves–dinosaurs and Star Wars.  They're obsessed!  So when I wanted to convince them that making necklaces would be fun, I knew I would need to include some of their favorite toys.  I love this project because it can work with so many action figures you already have around the house: farm animals, Ninja Turtles, Shopkins, Disney characters, etc.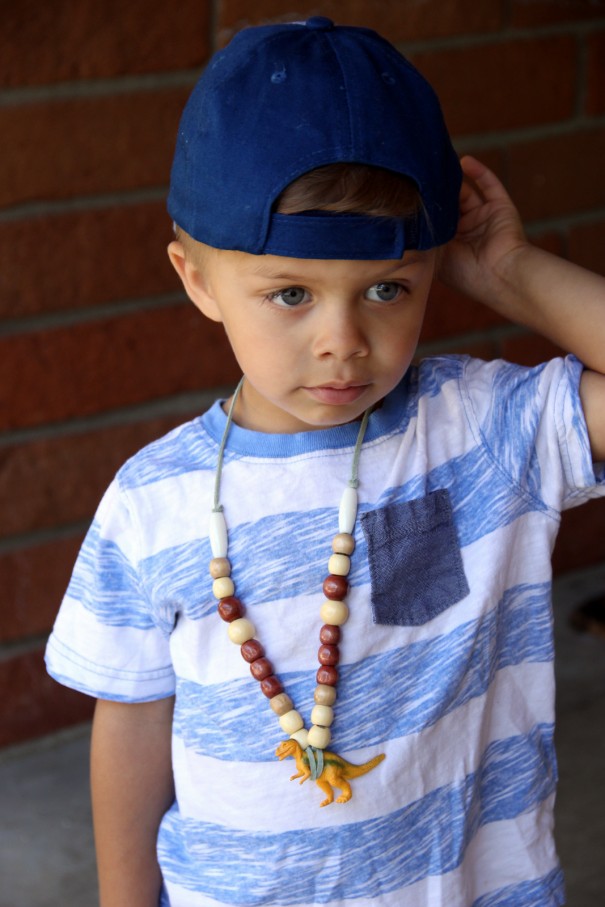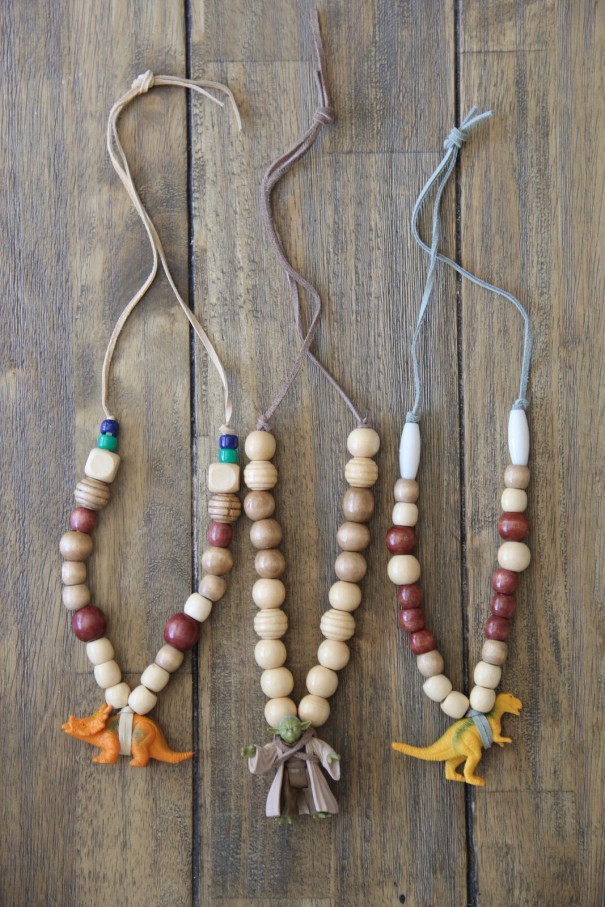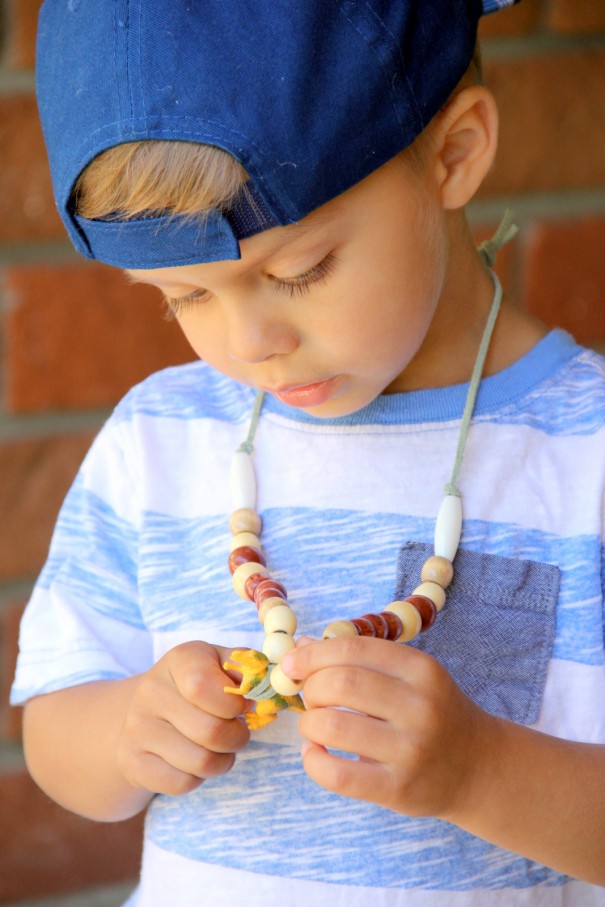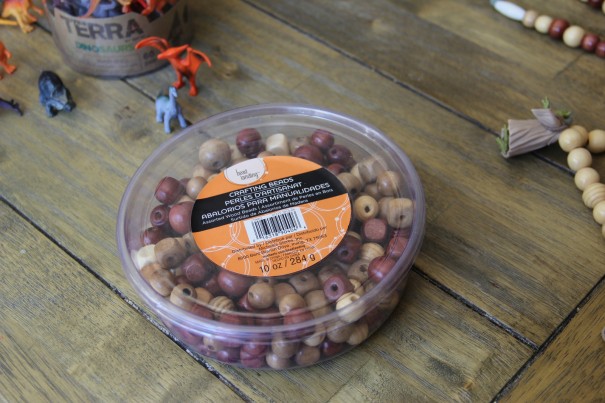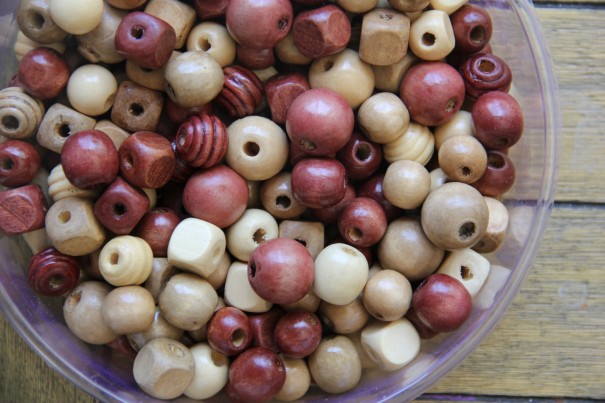 The supplies are super simple.  All you need are some wooden craft beads (from Michaels), or any other beads you like.   A plastic beading needle so the kids won't poke themselves (also from Michaels).  I got a package of 60 dinosaurs at Target for only $7.99.  They have a bunch of other animals too. I used leather cord, but you could use any type of string.  I cut my cord to my desired length and then I folded it in half.  I made a slip knot around the dino at the middle of the cord.  And then I had the boys bead each side of the necklace.  The possibilities are seriously endless. I think this would be a fun activity for a kids birthday party too.