Grandma's Authentic Tomatillo Salsa Recipe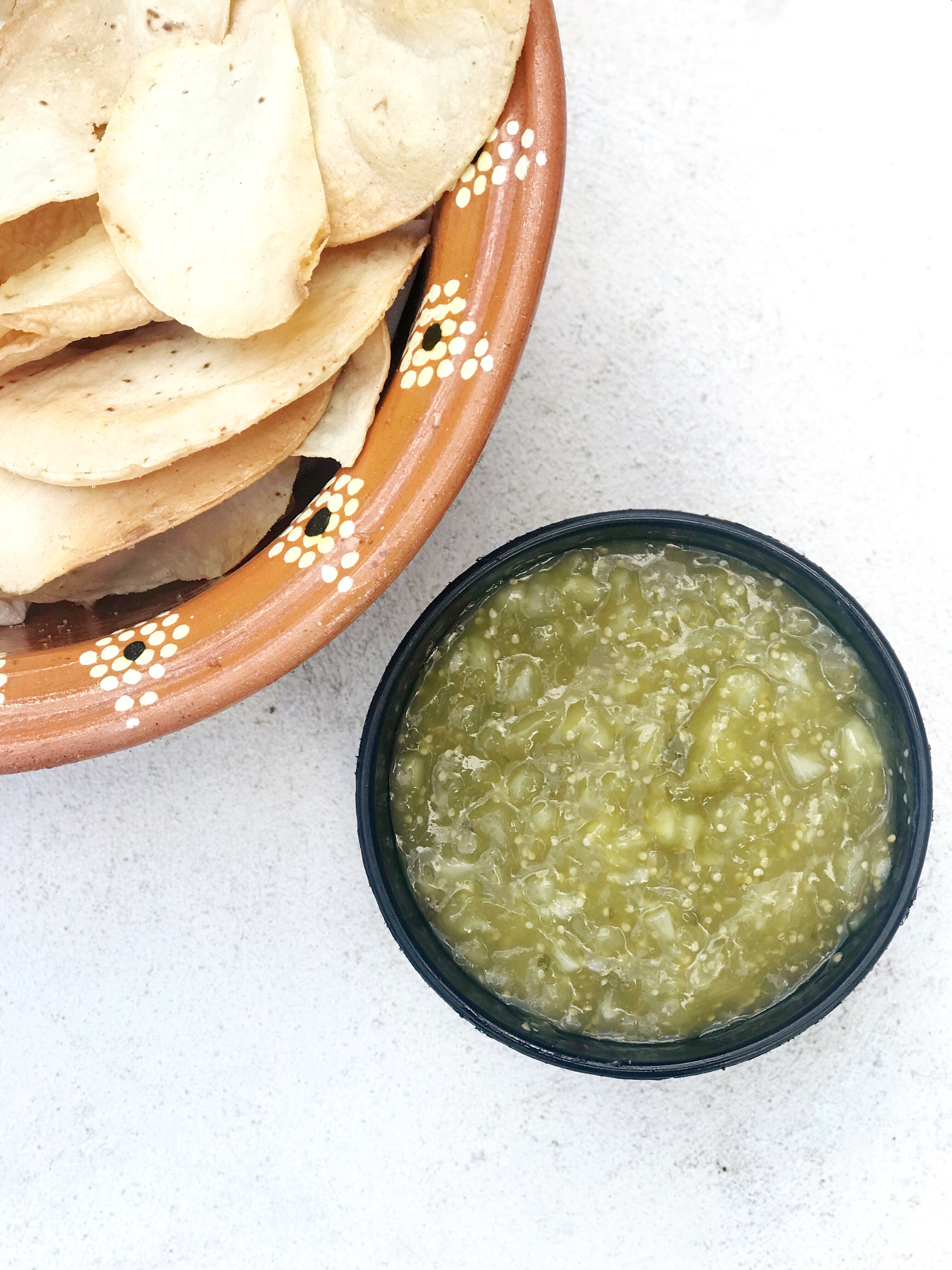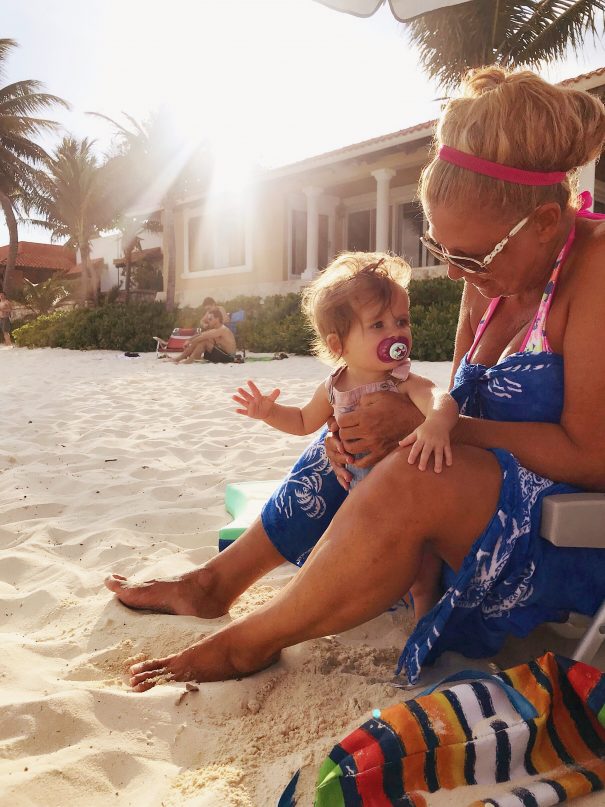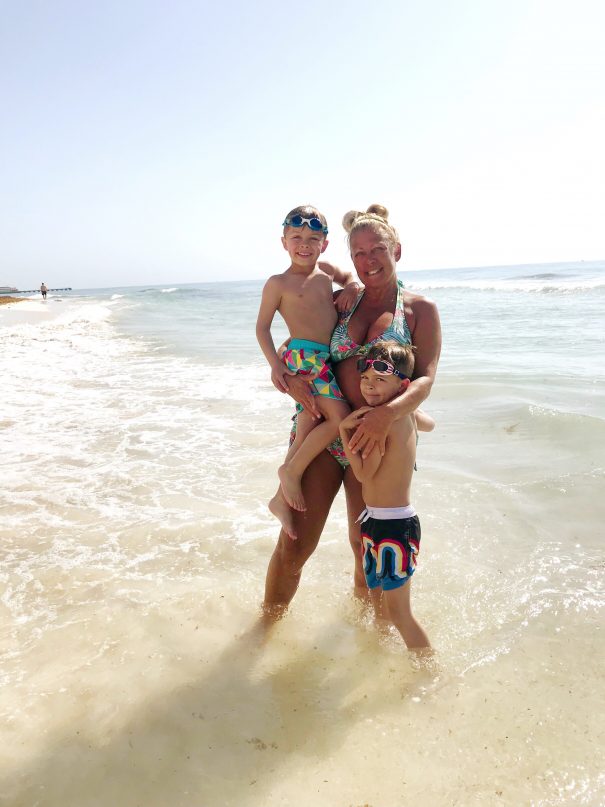 This is Grandma Michelle. She's my Momma. And she lives in Playa Del Carmen, Mexico. We had the chance to visit her twice this year and both experiences have been magical (more on those visits in a future post, stay tuned).  In the last year and a half that she has lived in Mexico, she has spent time learning to make authentic Mexican dishes from scratch. And there's nothing I love more than authentic Mexican food.
Her salsa is NEXT level! Today I'm sharing her fresh tomatillo salsa recipe. I LOVE a good green salsa!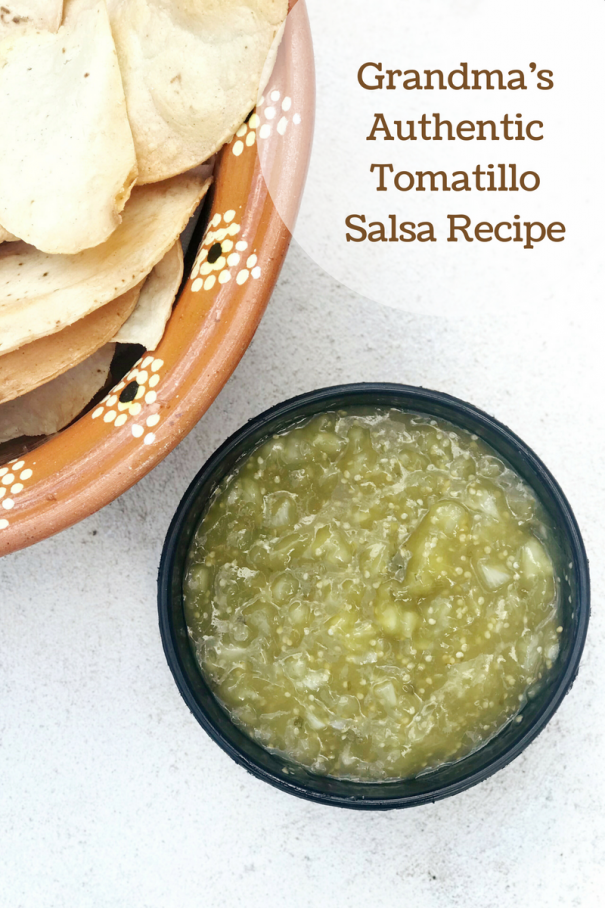 Grandma's Authentic Tomatillo Salsa Recipe
Grandma Michelle's fresh authentic Mexican tomatillo salsa
Ingredients
15 tomatillos
1-2 Serrano chilis
1 jalapeño
2 tablespoons chopped cilantro
½ large white onion
Juice from 1 lime
Salt to taste
Instructions
Steam chilis and tomatillos for 10-15 minutes until they turn olive green.
Blend tomatillos and jalapeño and lime juice until puréed.
Add chopped onion and cilantro and pulse 3 times.
Salt to taste.
Enjoy!