DIY Fabric Garland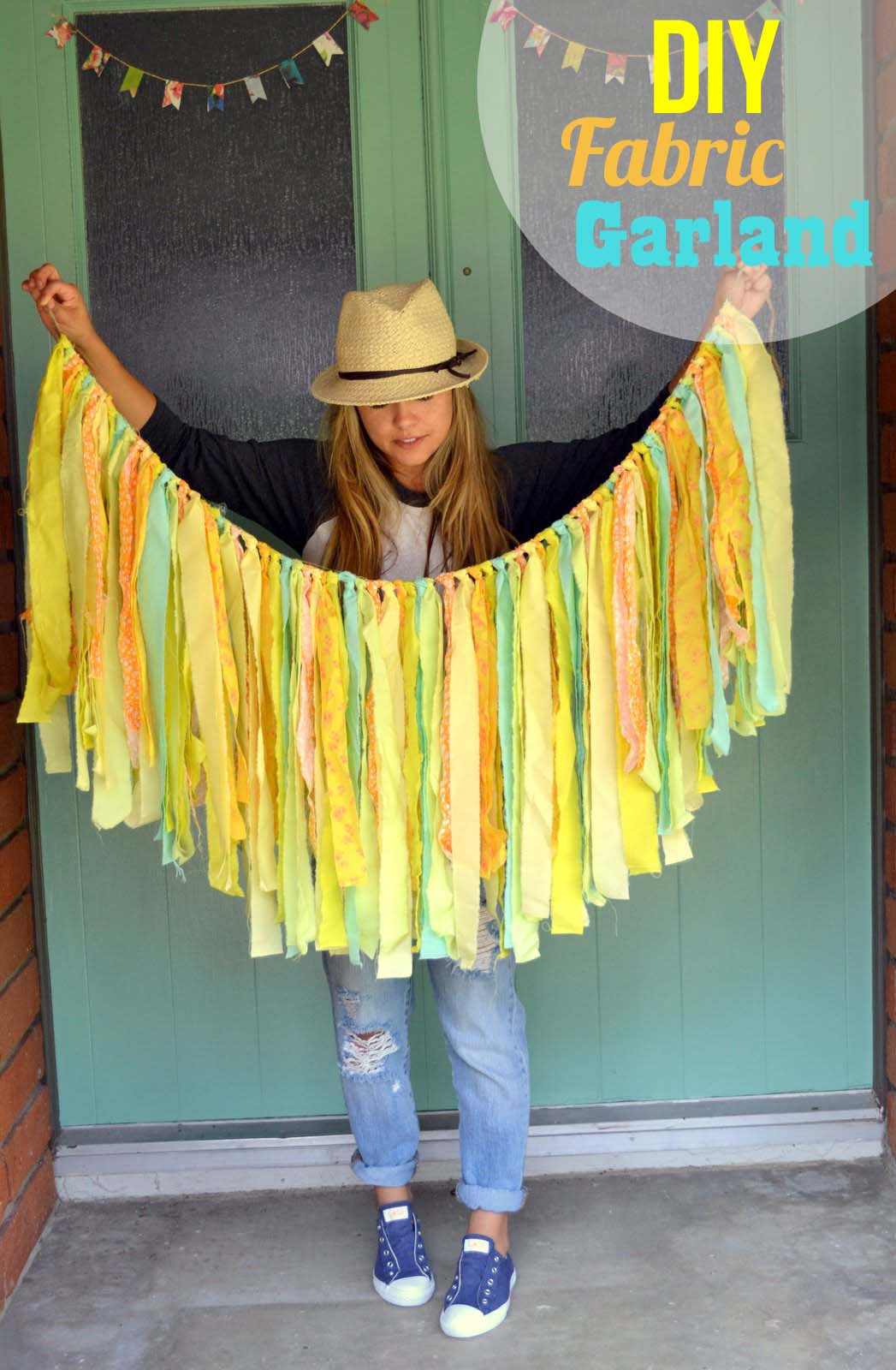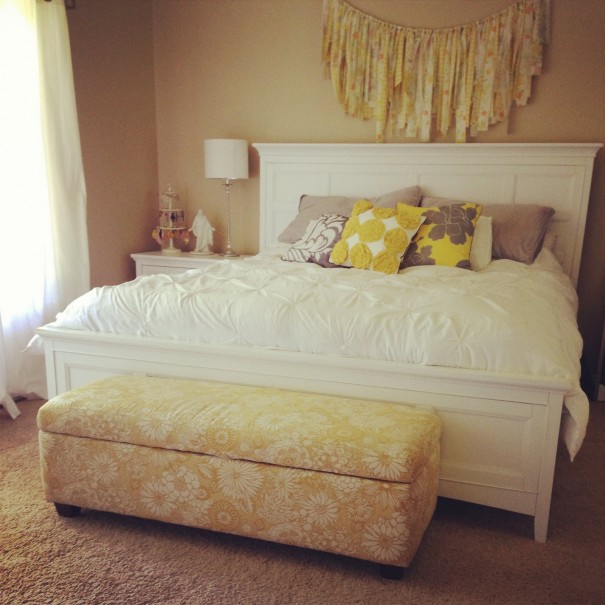 A while ago I posted a photo on instagram of a fun garland I made while crafting here. With the risk of earthquakes in California, we have to be sure that what we hang over our beds won't cause harm if it falls off the wall–and this garland was the perfect answer. Since that weekend, I have made three more banners to use for different occasions. They are so fun and INSANELY easy! In fact, all my crafts are easy.  I'm not a craft blogger, but I certainly enjoy creating. And since this blog is a place to share what I love, I often like to share some of my creations with you so that you can see how simple they really are.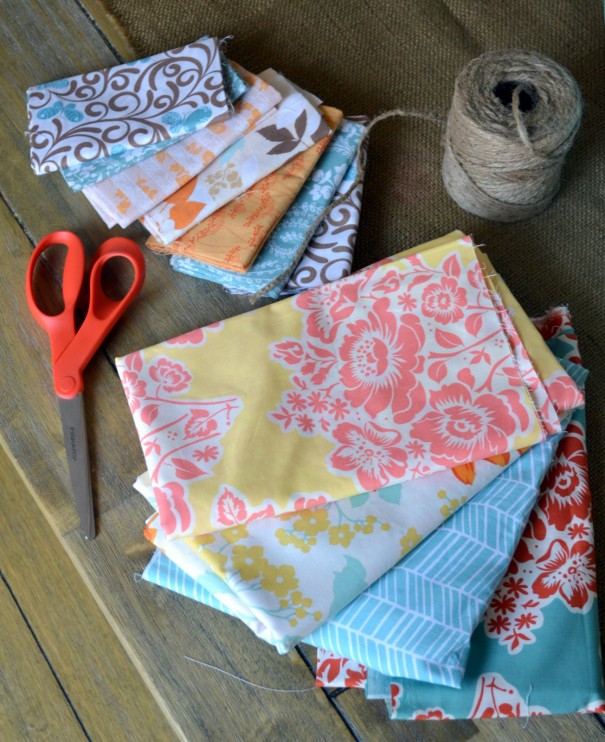 Supplies:
1 yard of 4-6 of your favorite fabrics (be sure to check the remnants section of your fabric store for a big discount).
3 yards of strong string or twine
Fabric scissors
One yard of about 5 different fabrics will get you a medium sized garland (as pictured above).  If you want it larger, simply add a few more yards of fabric.  If you want to make mini banners, it would be fun to buy the small quilters bundles of fabric that come in fat quarters.  For the banner pictured above, I cut my strips approximately 1-2 inches wide.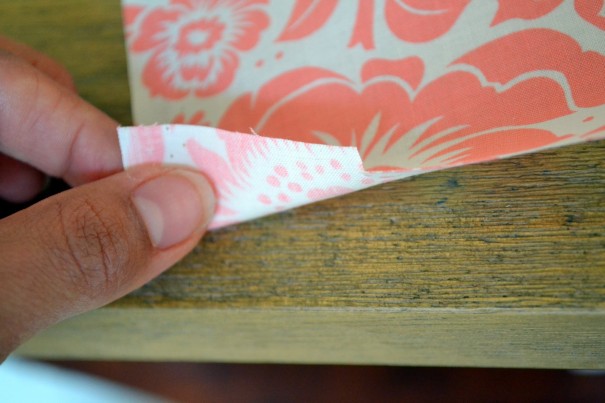 So, lay out your first pieces of fabric.  Cut 1/4 inch slits of fabric every 1-2 inches along the side of the fabric.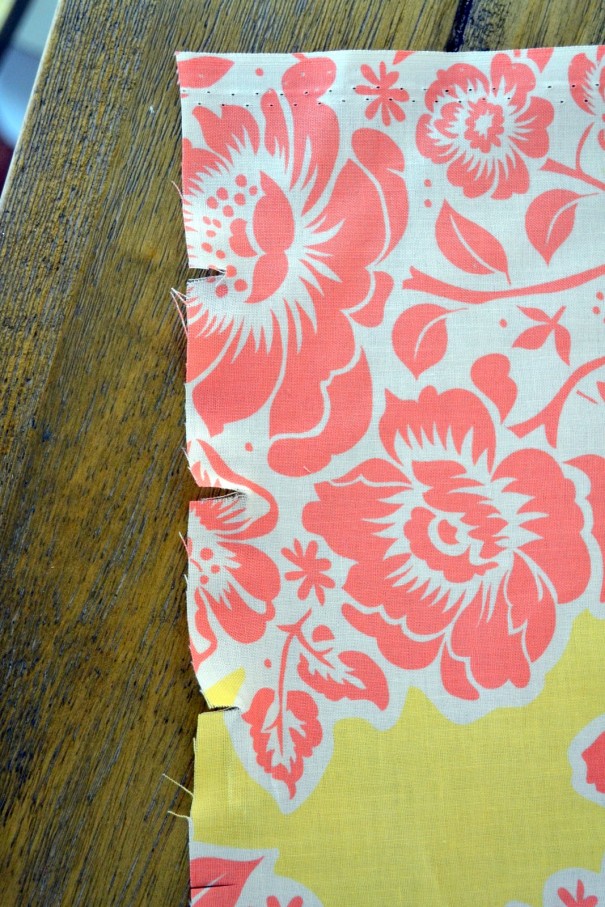 Then go back to each slit and quickly rip each strip of fabric and set aside.  The fabric will fray, that's okay.  The beauty of this project is that it's imperfect.  The imperfections add to its charm.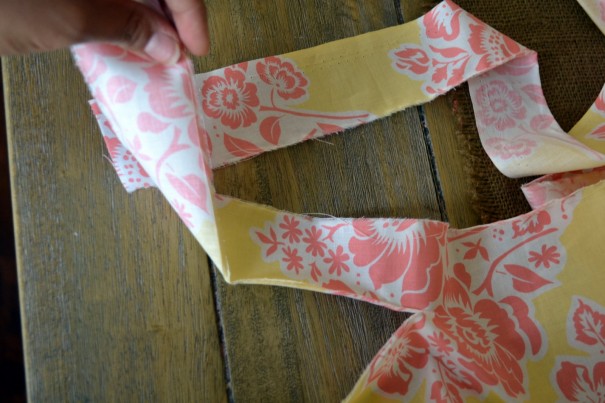 Set aside your fabric strips and then complete the same process on the other 1-yard fabrics.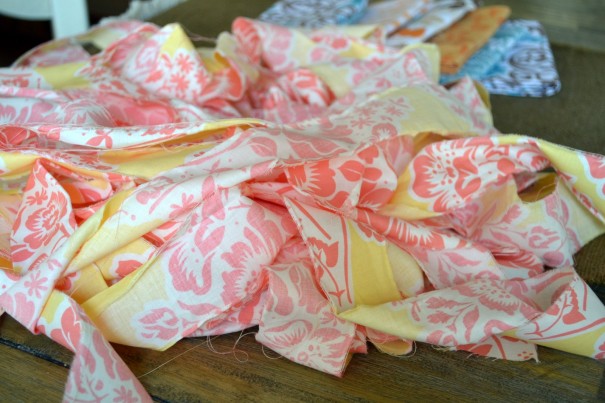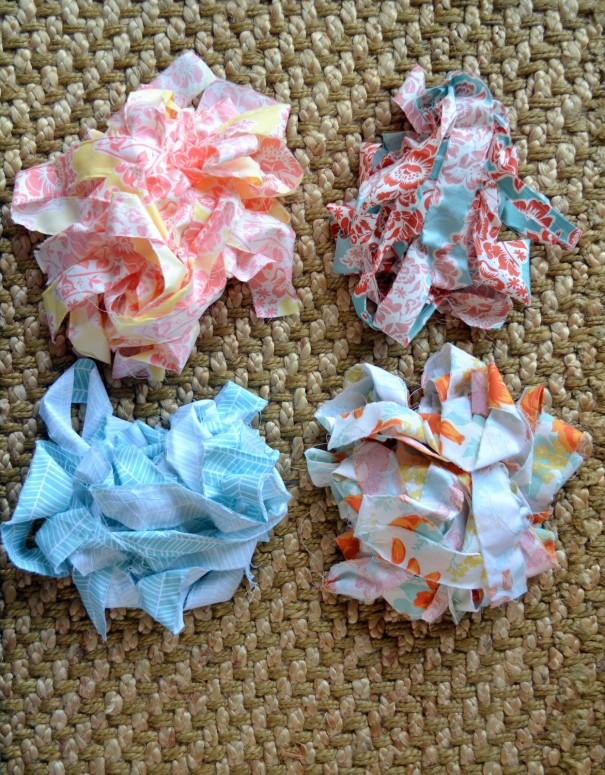 Next, cut 3 yards of your rope/twine.  It is always safe to cut more than you will need because you can trim off the excess when you are done.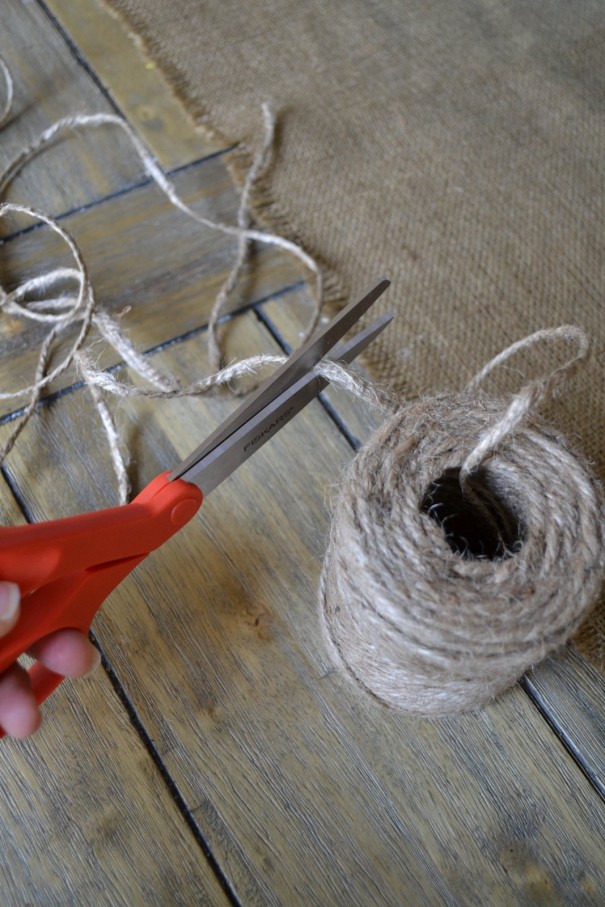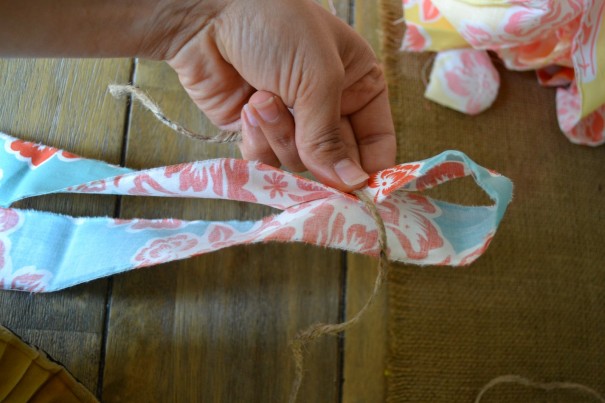 Now you are ready to attached your fabric strips.  First, fold one strip in half creating a loop in the middle.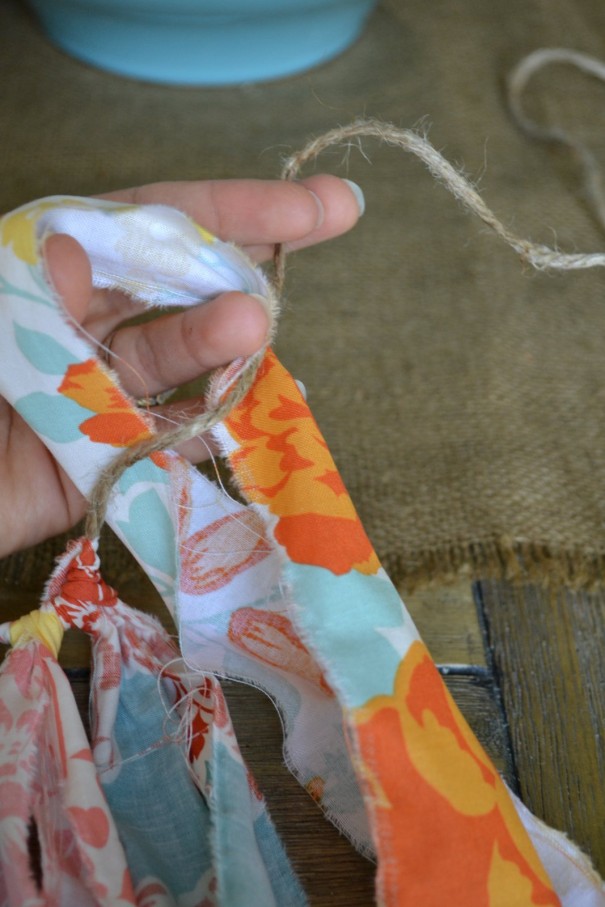 Lay the rope/twine over the loop and then pull the two ends through the loop. Pull until tight.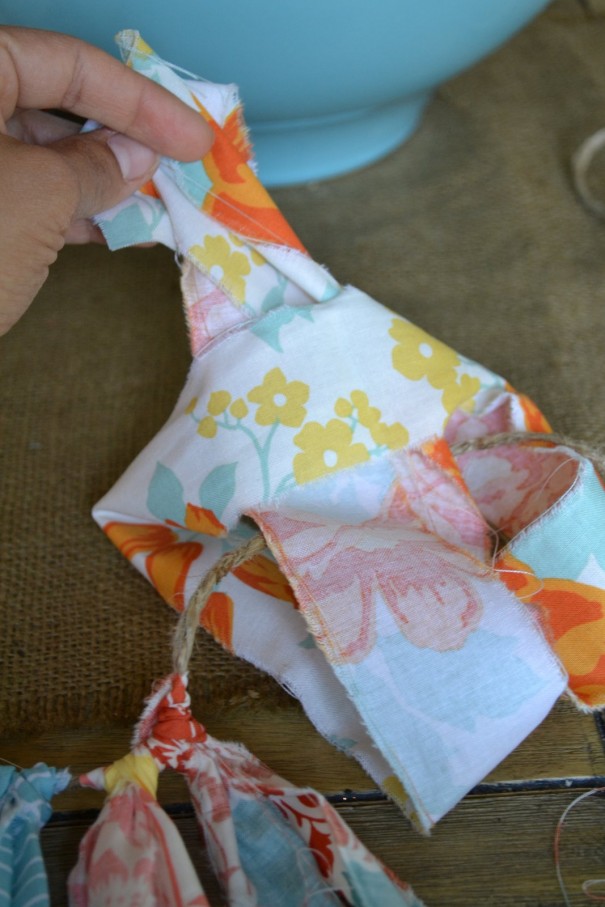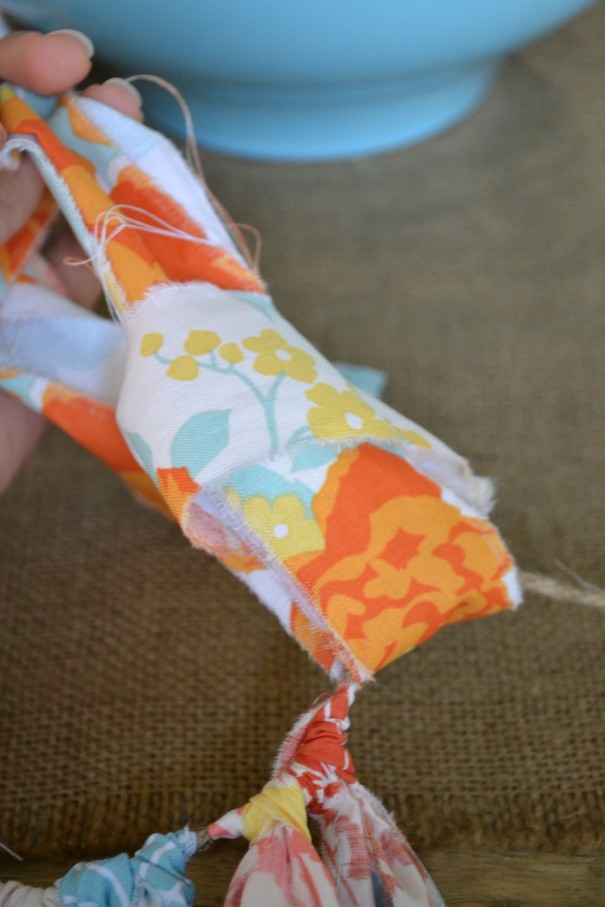 Continue this process, alternating fabrics for diversity.  For the garland hanging over my bed, I also added strips of lace to give additional texture–get creative!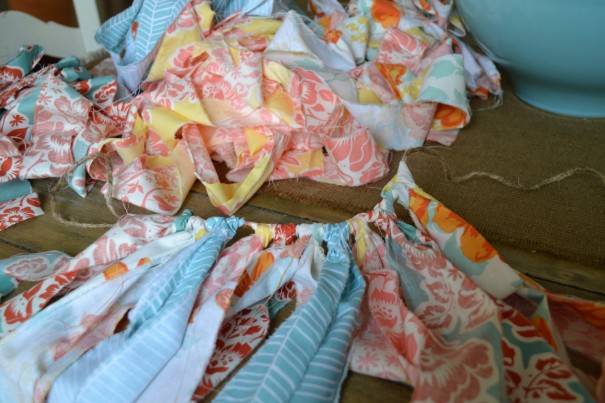 You guys, that is literally it! You're done! Now picture hanging one of these over a chalkboard for a baby shower decoration–or over a little girls daybed–or on your front porch for the holidays–or…the possibilities and color combos are endless.