Gourmet Club: Dinner Party Menu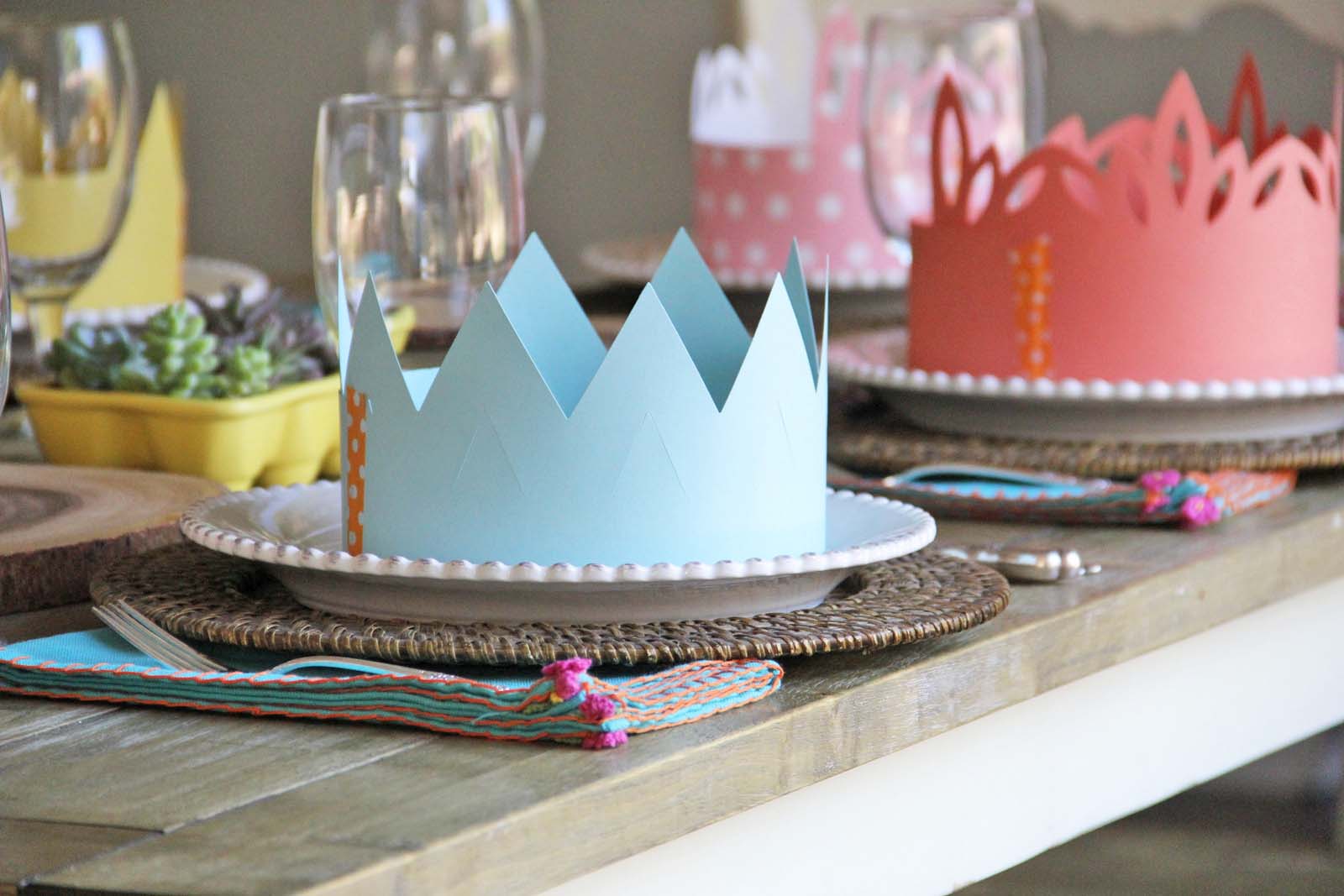 It hit me at our last gourmet club–I've been dining with these lovely ladies for nearly 3 years! Holy cow, where has the time gone?!  For those hearing about gourmet club for the first time, here's the scoop:  A group of 10 awesome gals gather together one evening every month to enjoy some fine dining in the comfort of a hosts beautiful home.
We divide into groups of two, and every month one group is responsible for creating and hosting a 4-course meal–appetizer, soup or salad, entree and dessert.  You even get to pick a theme–like Farmers Market, Italian Cuisine and Steakhouse. It was our turn to host this month and Brittney and I decided on a lemon theme (most of the food incorporated lemons).  There were only 8 of us able to attend dinner this month which made food prep and table setting quite a bit easier.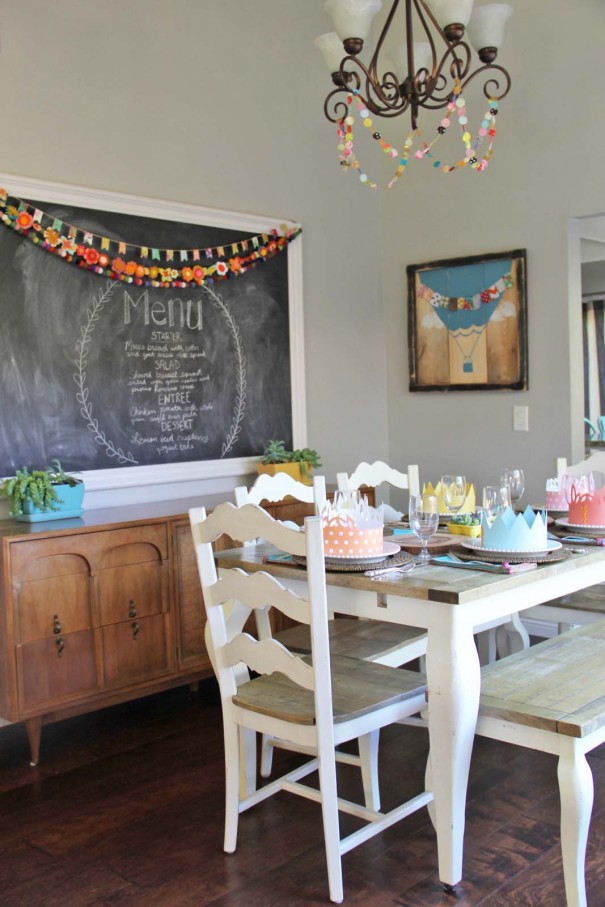 Here are a few photos before we put the food out. The cake went in the middle of the buffet and the yummy bread loaves went on the tree stumps/boards on the table. Each place setting had a fun paper crown–I bought a package of them at Paper Source.  I attempted to disguise this chandelier that I despise with a cute circle banner from Sand and Starfish. Flag banner found here, flower garland from Aidie's Hideaway,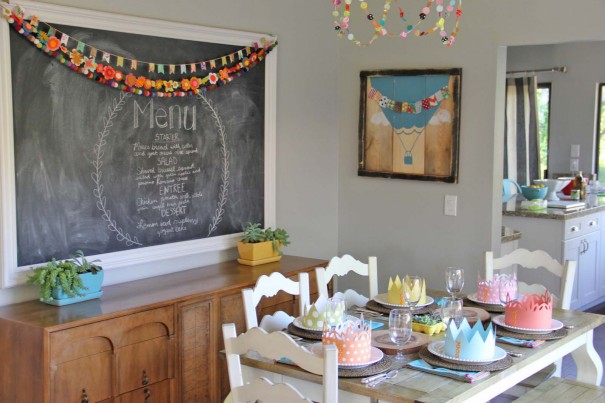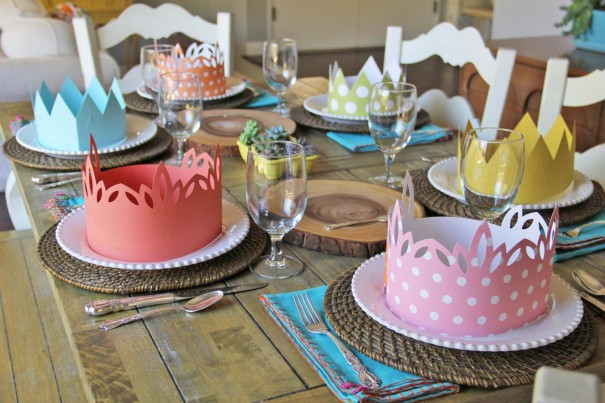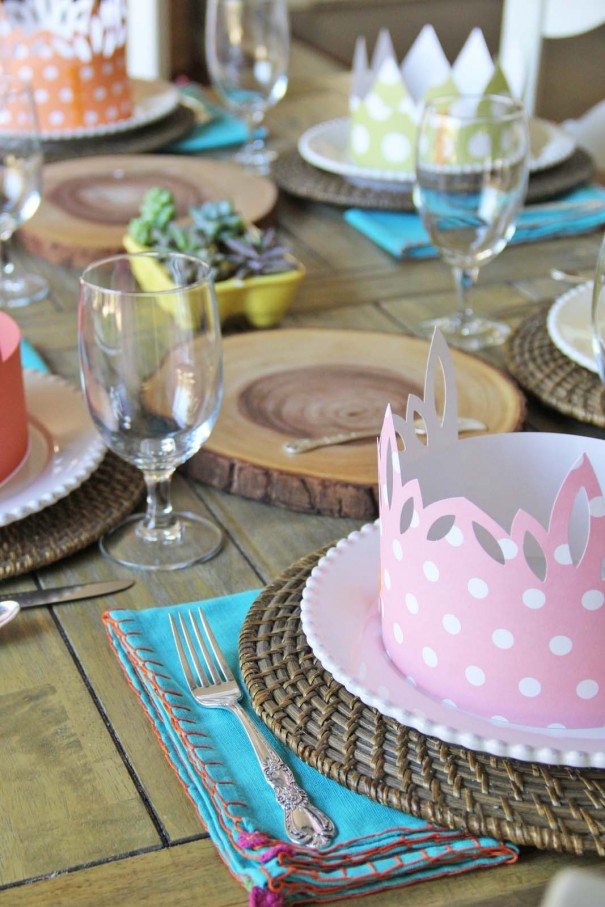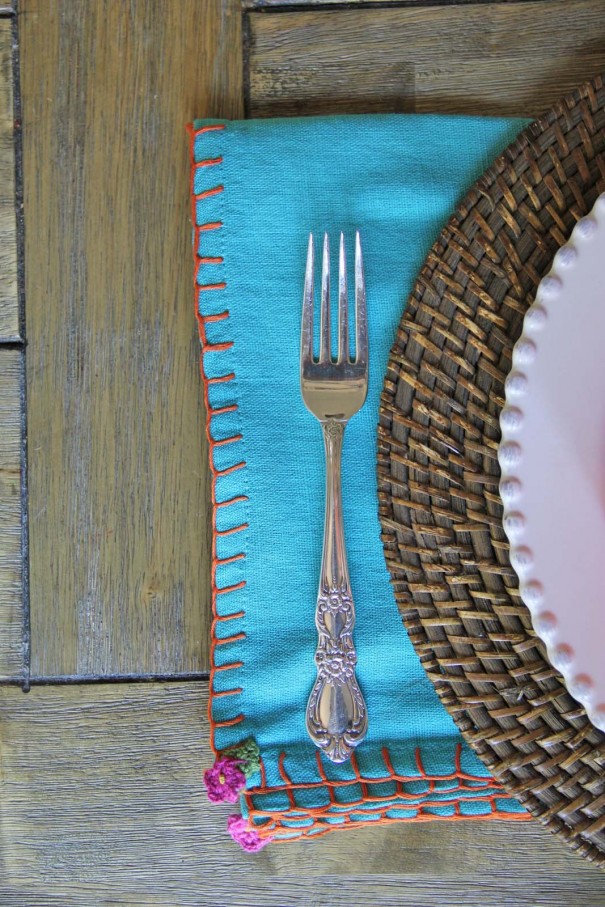 Dining table, napkins, goblets, chargers and tree stumps are from World Market–that seems to be my go-to store. Plates are from Home Goods.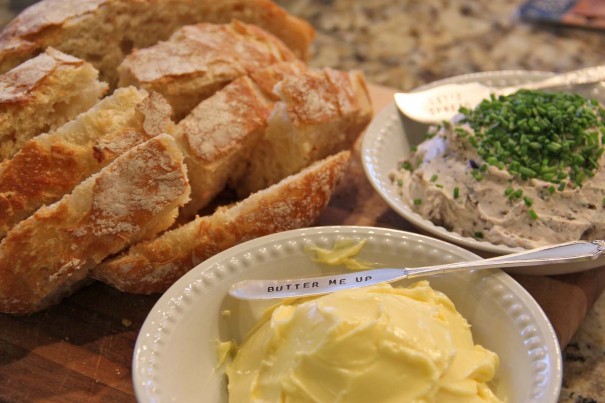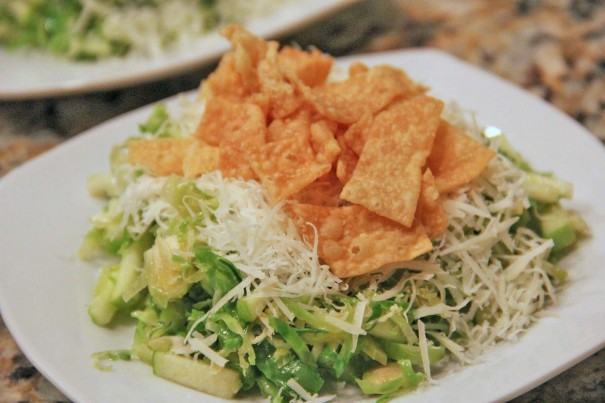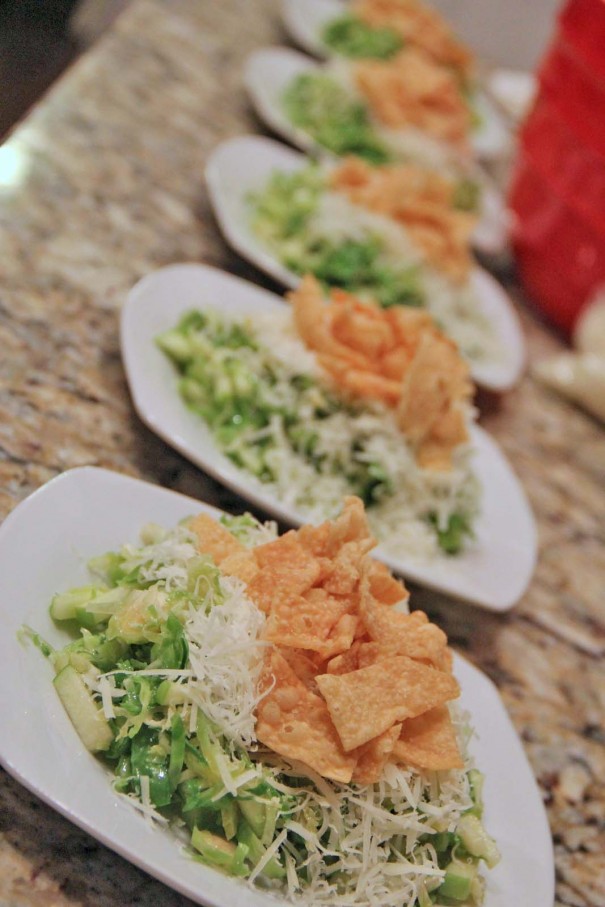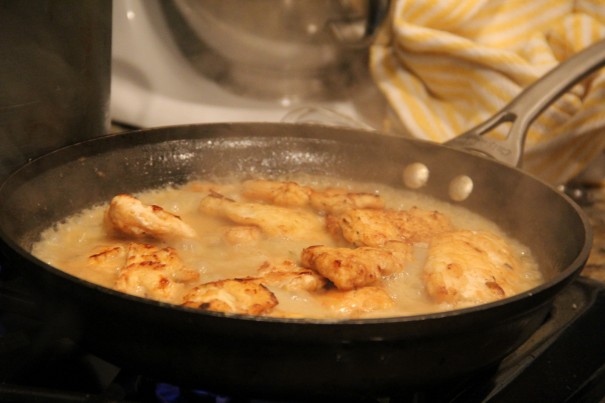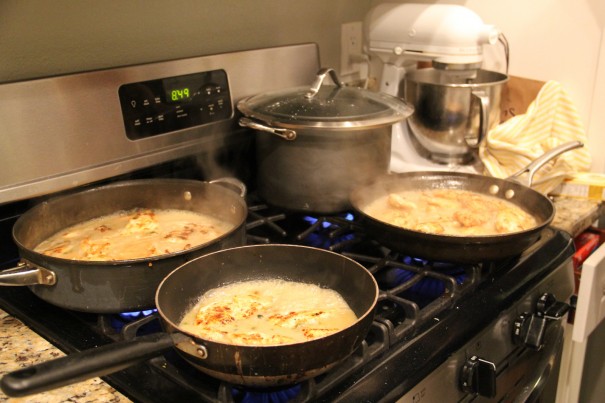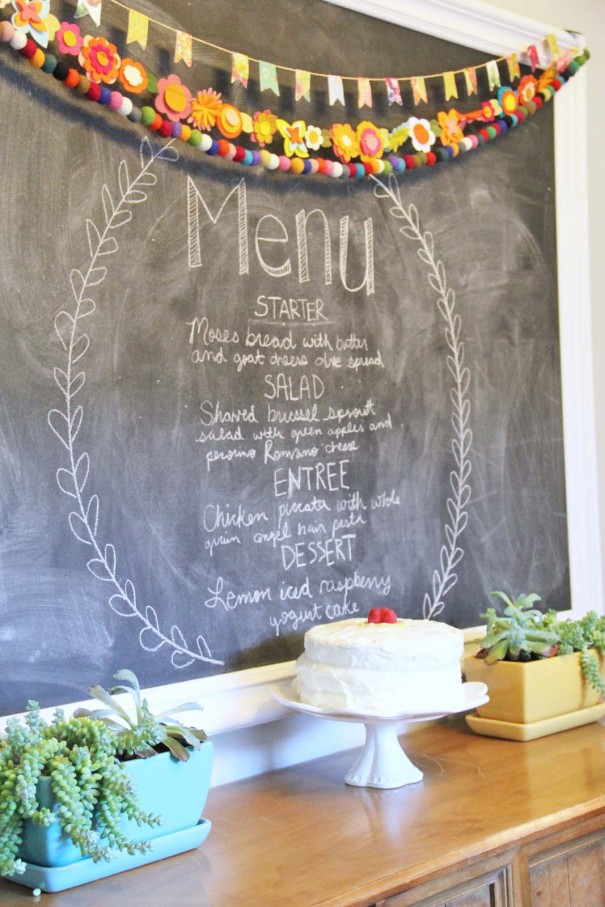 Tutorial for my jumbo chalkboard here.
Menu (and tips) — click on links for full recipes. 
Starter: Moses bread with Kerrigold Irish butter and goat cheese spread with lemon peel and herbs.
This bread, you guys–wow!  I'm not a bread maker. In fact, the very thought of making bread sends me into a minor panic (just like the thought of whipping up my own pasta noodles is NOT on any bucket list of mine).  But when Brittney told me about this bread, and said it was the most "fail-proof" recipe she had ever come across, I knew I had to at least give it a try.  Moment of truth: I made the bread once and it was a minor fail–didn't rise enough and a bit overcooked, but still awesome flavor.  Then, I made it a second time and it was a perfect–so delicious. Moral of the story, making bread takes practice.  And in order to avoid the inevitable malfunctions that would likely result from my baking, we had Brittney make the bread for the dinner party.  Brittney also introduced me to Kerrigold Irish butter–literally the best, most delicious butter I have ever had (I call it fancy butter).
Salad: Shaved brussels sprout salad with Pecorino Romano cheese, green apples and wontons.
We chose this salad because it was super unique and has great flavor. We added wontons to the recipe and loved the extra crunch it provided.
Entree:  Chicken piccata with whole grain angel hair pasta.
Brittney and I are huuuuge fans of the Cheesecake Factory Chicken piccata.  This recipe has been the most similar we have come across.  However, we did alter the recipe quite a bit.  First off, we used half of the recommended lemon juice.  Our first test run of this was quite a bit too bitter and lemony.  Halving the lemon was perfect.  Second, we doubled the sauce ingredients.  We like a saucy chicken piccata and our first test run didn't make enough for each serving of chicken.  To explain further, this recipe is for 4 servings.  When we tested the recipe we doubled all the sauce ingredients to serve 4 people.  When we made the dish for 8 people we quadrupled the sauce ingredients.  Hope that makes sense. I'm so bummed we forgot to take a photo of the plated chicken piccata–but I assure you, it was delish.
Dessert: Meyer Lemon Iced Raspberry Yogurt Cake
Brittney nailed this cake.  It's so moist (sorry, I hate that word).  And the lemon icing is mouth watering.  Brittney doubled the recipe,  used 3 cake pans instead of 2, and 3 cups of FRESH raspberries. More raspberries gave this cake waaay more flavor. This is going to be my new birthday cake request every year.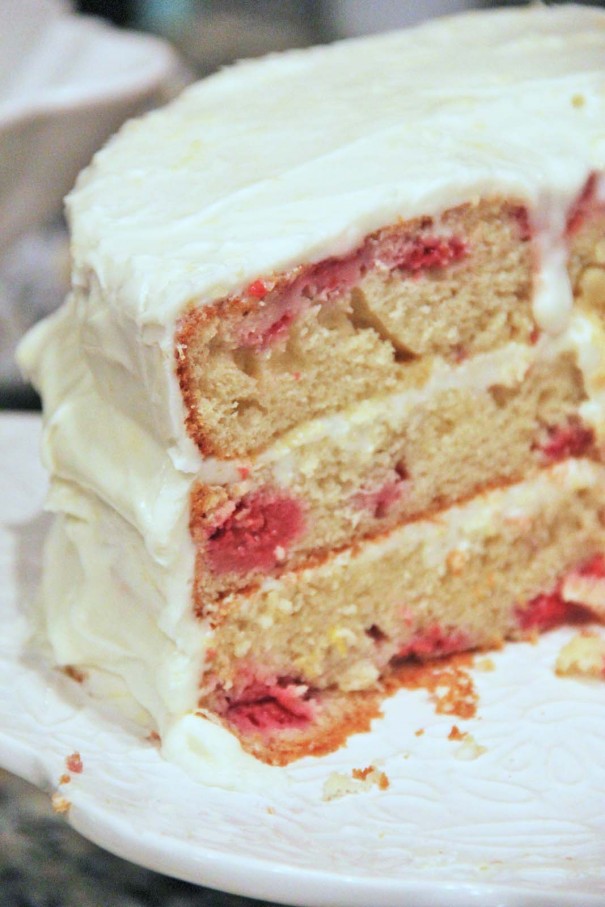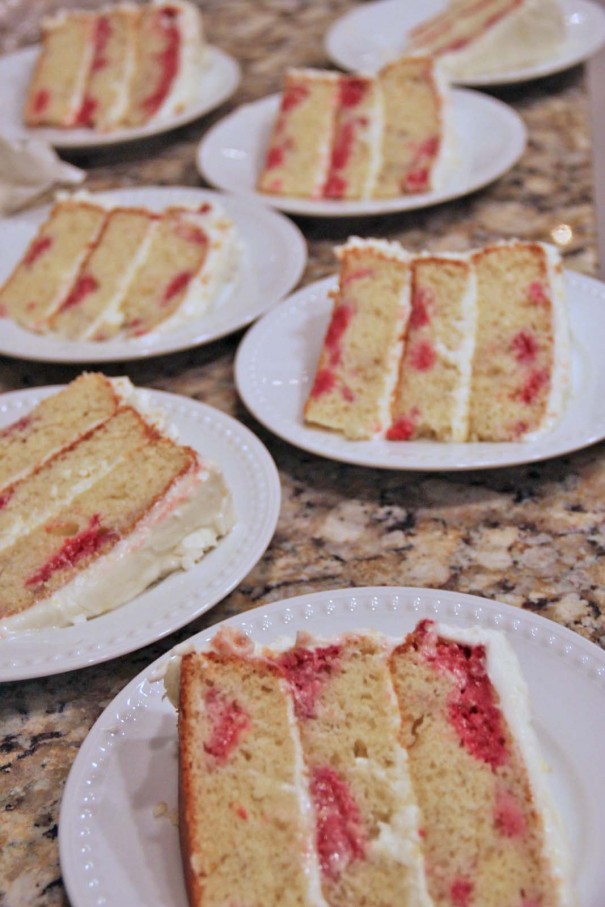 Check out our past dinner parties here.