Four Seasons Let it Snow 2015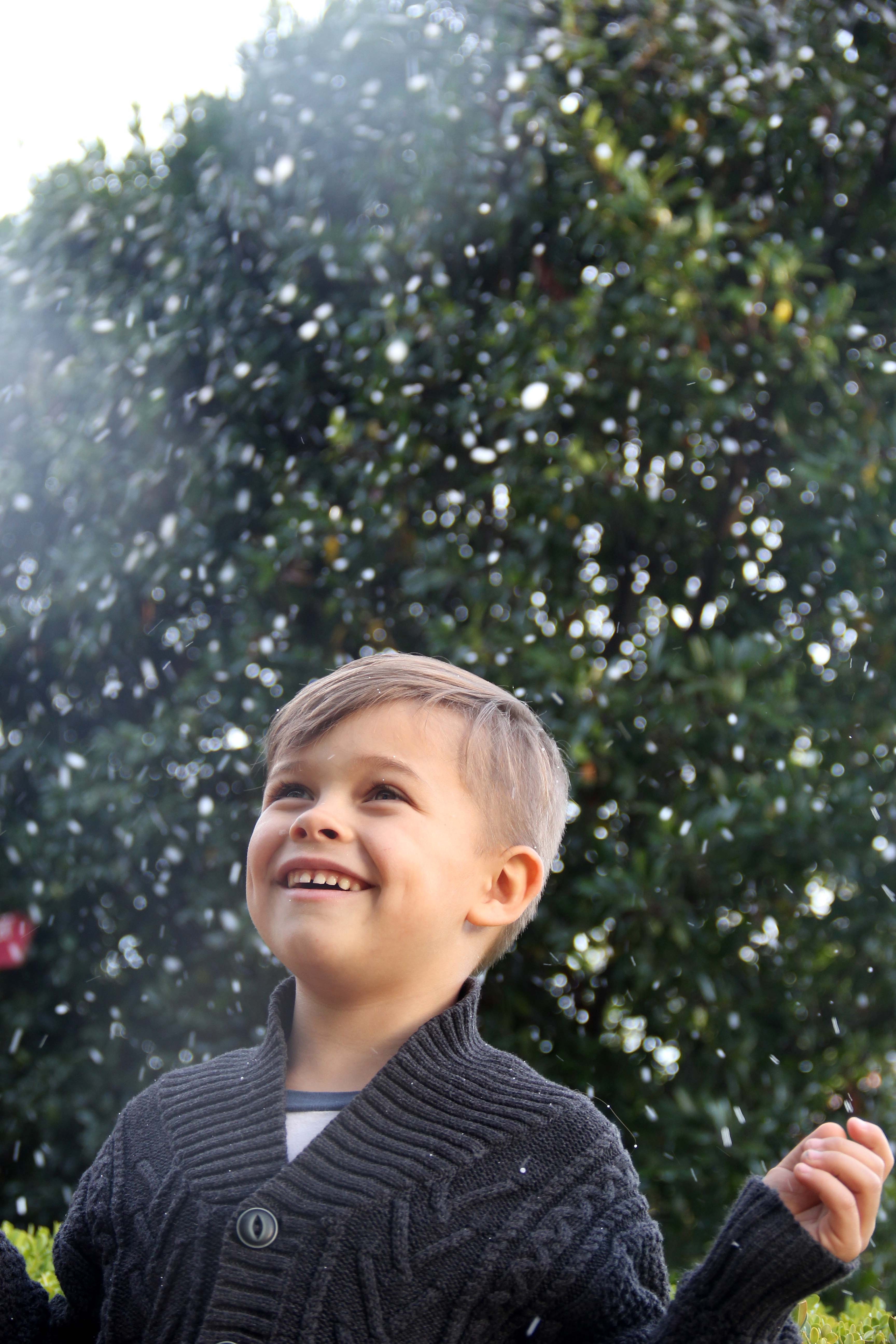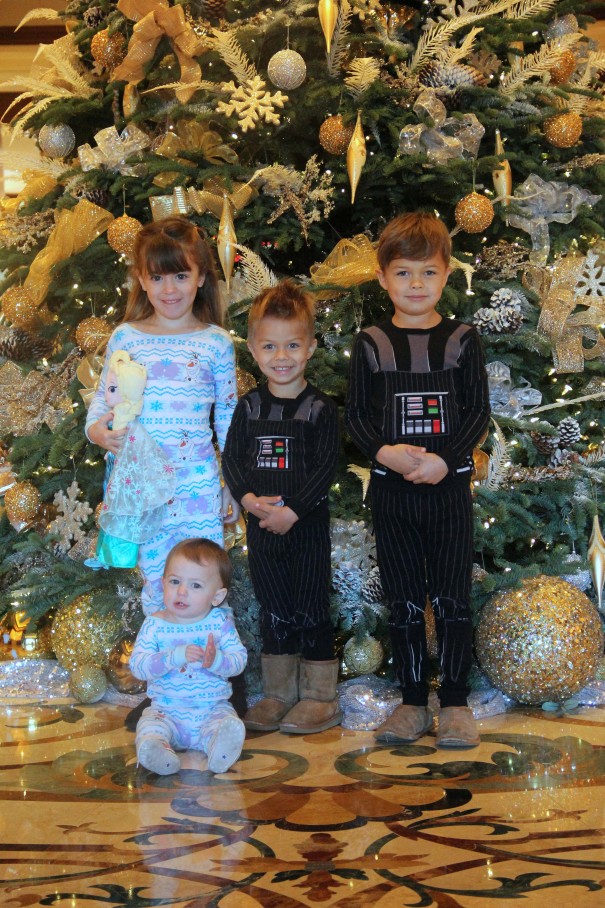 It is my absolute favorite time of year! Everything, even every day, mundane tasks seem to have a bit of magic sprinkled on them.  I get to beam as my kids decorate the tree and sing Christmas songs.  I get to cuddle by the fire and drink hot chocolate in my slippers.  And I get to say things like "If you're not nice to your brother I'm going to call Santa right now and tell him you've been naughty"….because Santa has an iPhone these days.  People seem more kind, more generous, more forgiving.
One of my favorite parts of the holiday season are the traditions we've created with our boys.  And perhaps our favorite tradition, has been kicking off the season with a visit to the Four Seasons Holiday Character Breakfast and Let It Snow Event. Our boys jump out of their skin with excitement for this weekend.  This year we brought two of our best friends (Lily and Piper) to the character breakfast with us.  We woke up early in the morning, stayed in our pj's and headed out to a delicious breakfast with all our favorite characters.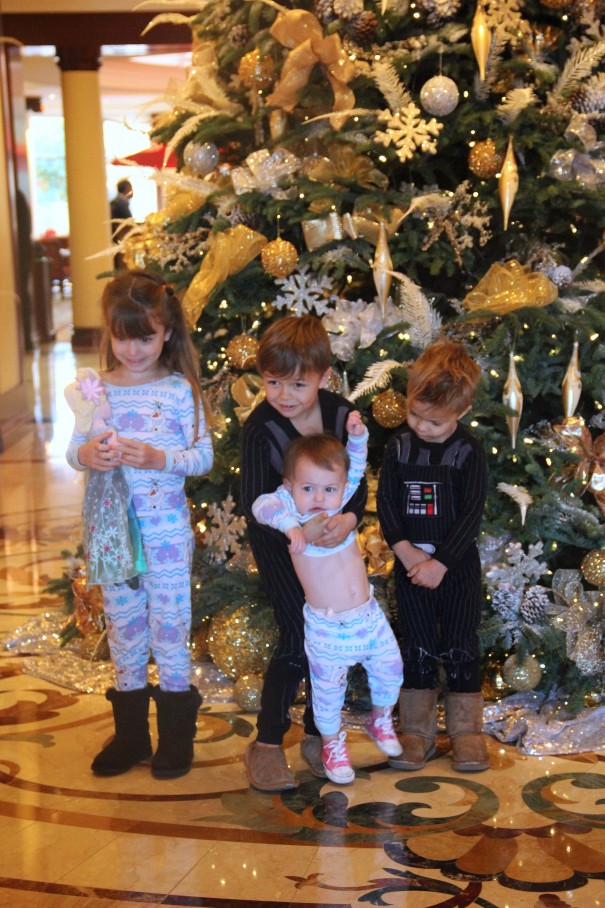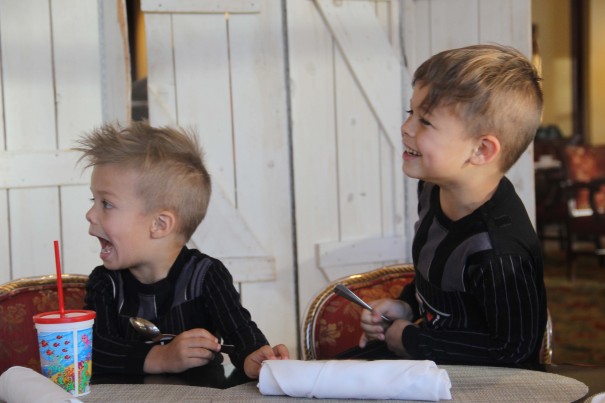 I was cracking up when I saw that I happened to capture the exact moment the boys saw the Minions walk into the room. Excited is an understatement!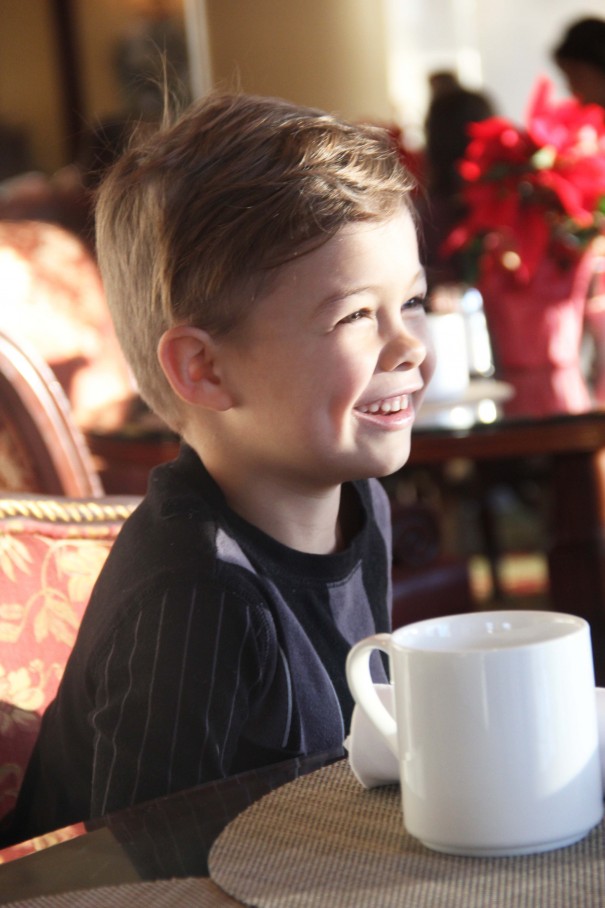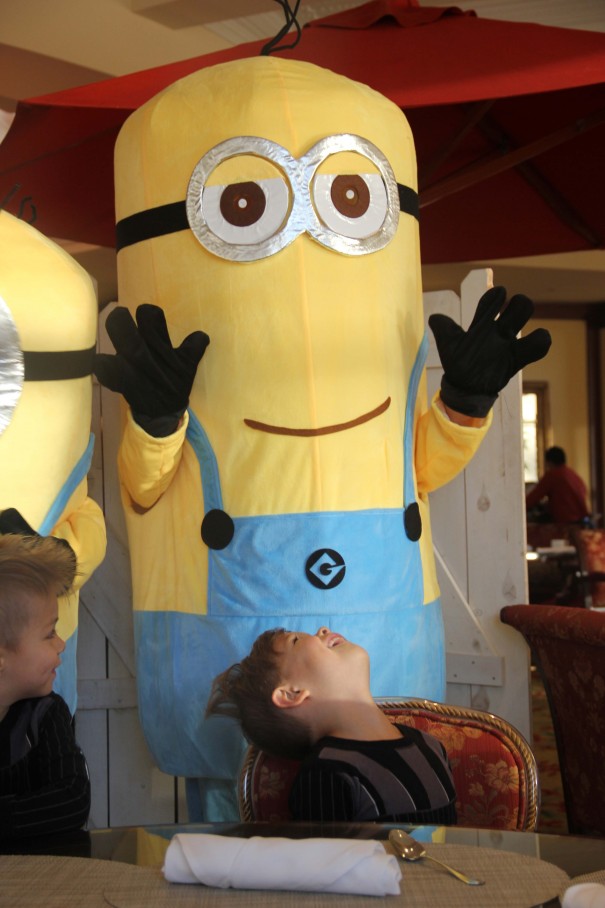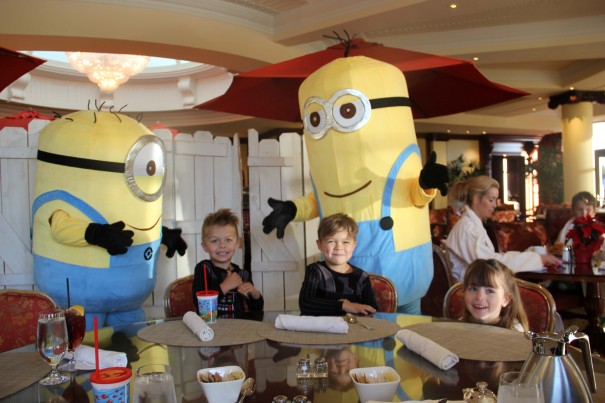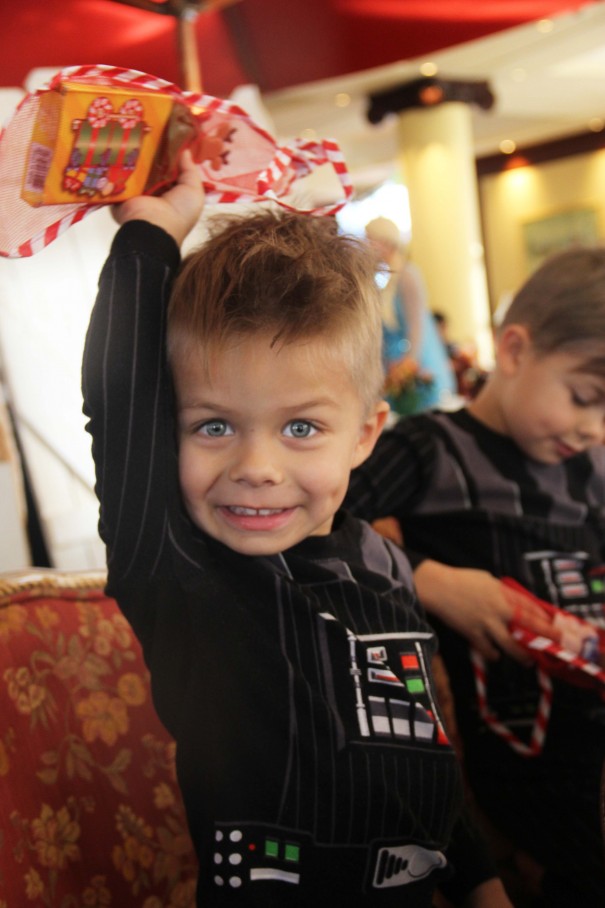 The kids each got their own stocking filled with trinkets and treats.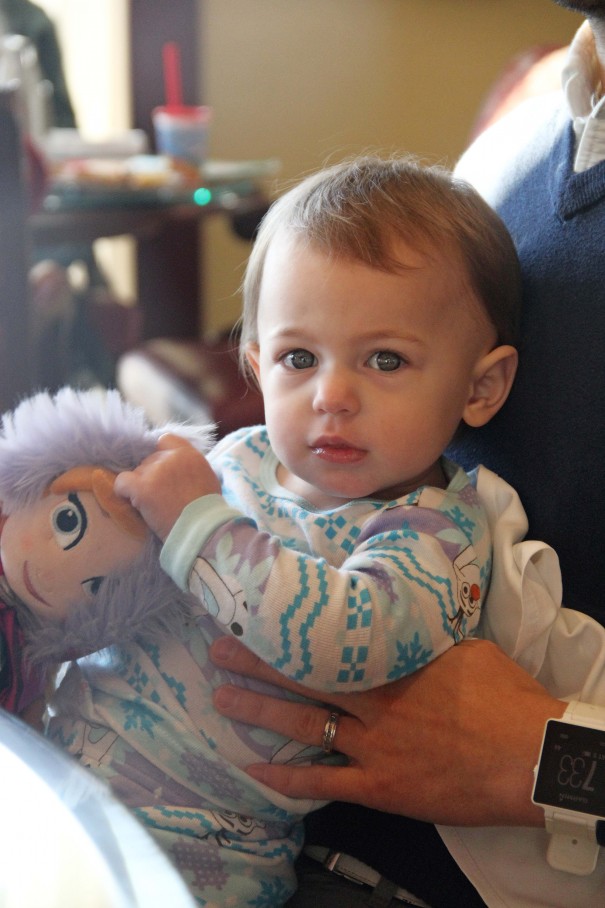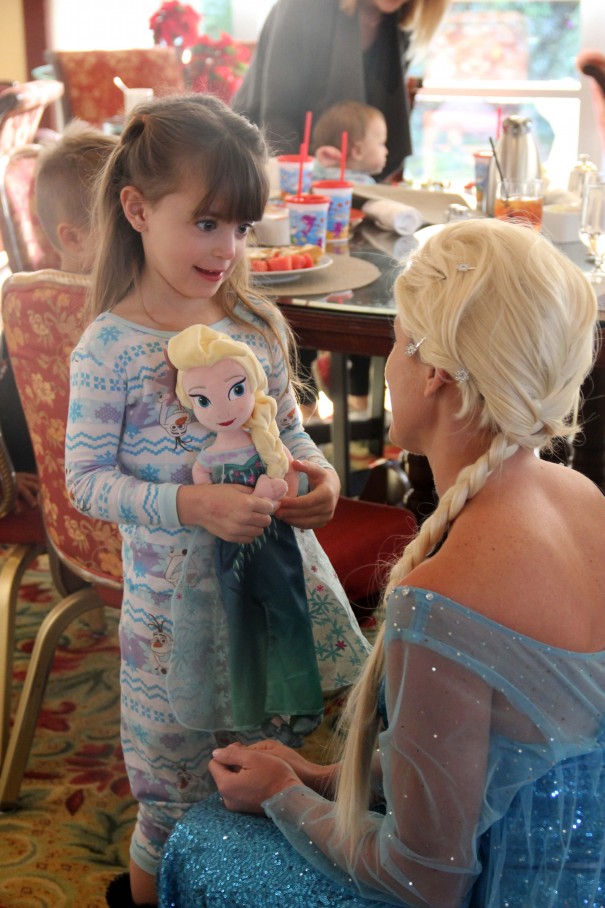 Lily, telling Elsa all about the most important things in life.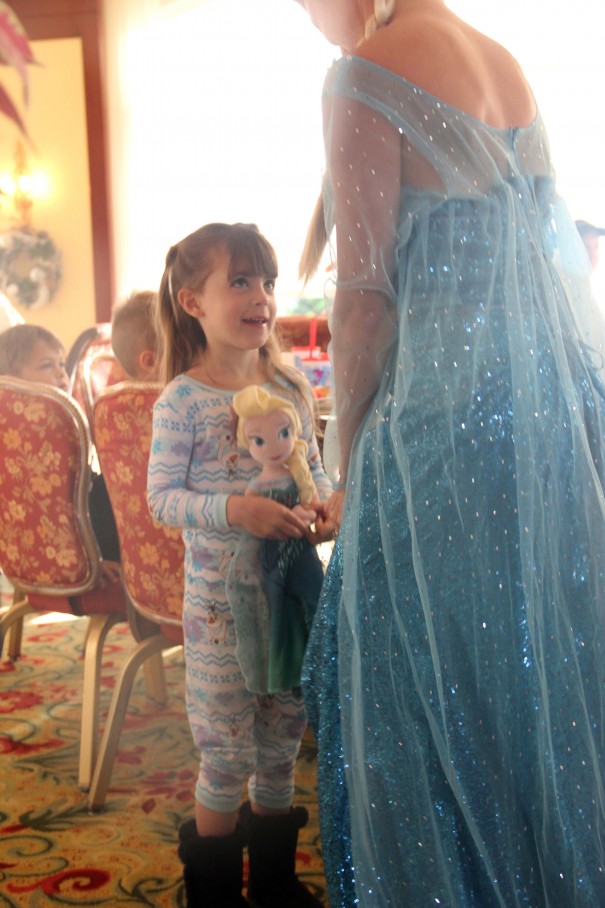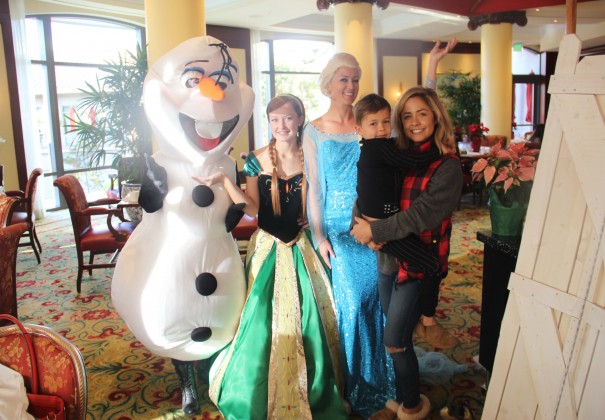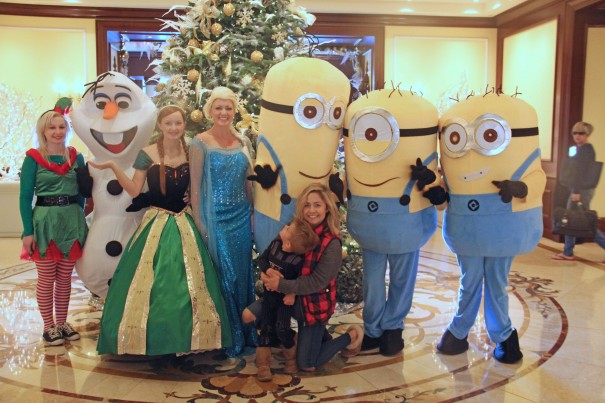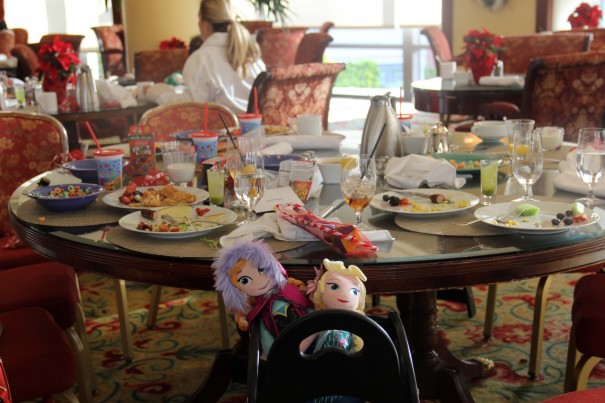 I LOVE this breakfast because my kids actually eat in addition to having a blast.  The buffet is over flowing with all of their (and my) favorite foods.  Pancake bar, waffles, cereal, oatmeal, bagels, omelet station, burritos, cheese platters, potatoes, fruit, smoothies…are you drooling yet?  Check out our character breakfast experience last year over here.
After filling our bellies, we spent the rest of the day napping and being lazy while we geared up for the #LetItSnow event later that night.  Poor Sawyer was feeling a bit under the weather so Ben stayed home with him while Wesley and I got to have a special Momma-Son date night.  Special one-on-one dates with my boys are some of my most cherished moments and I hope they look back on them with the same fondness.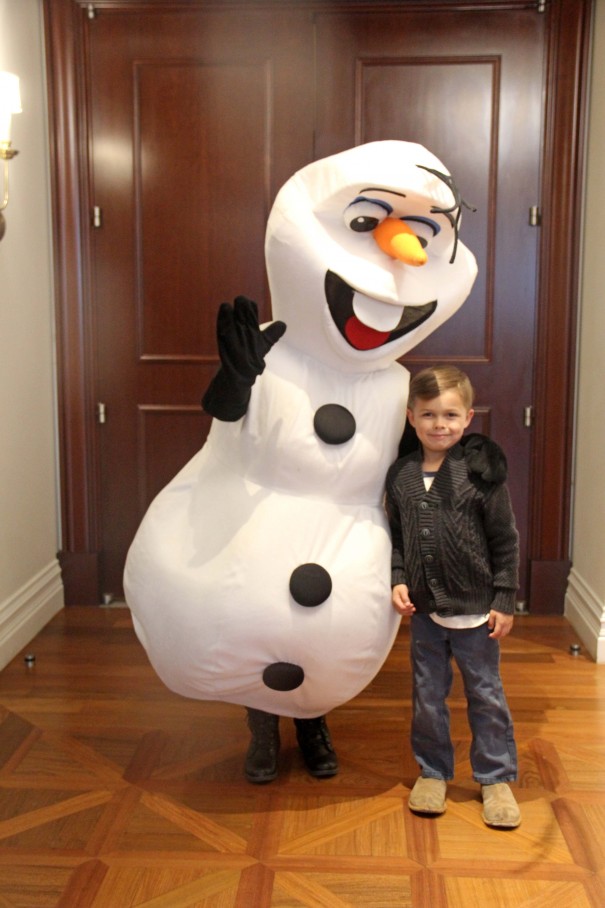 First up, Olaf!  He greeted us at the entrance and welcomed us into a California style winter wonderland, complete with falling snow and ice skating.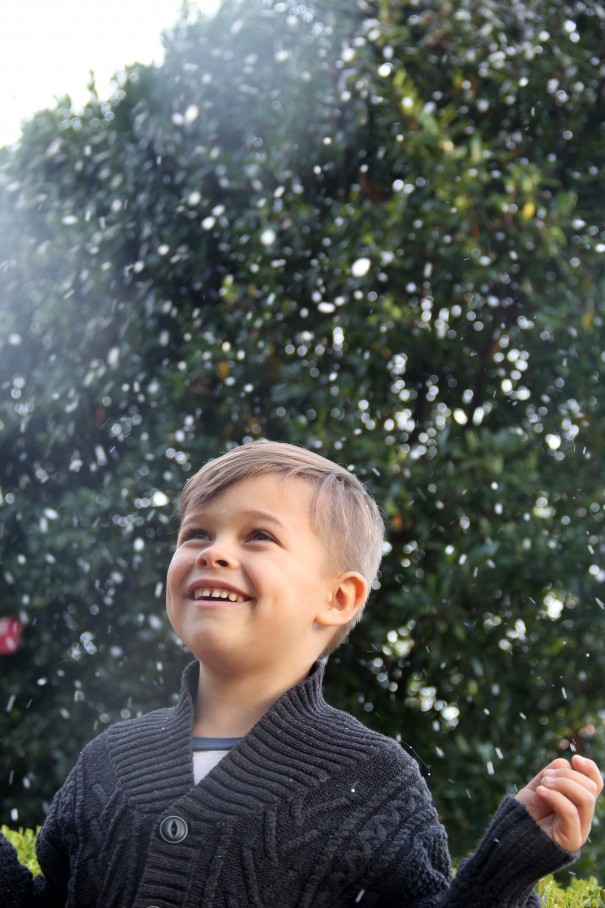 You guys! This face! That is the face of pure joy.  And when he's happy, I'm happy!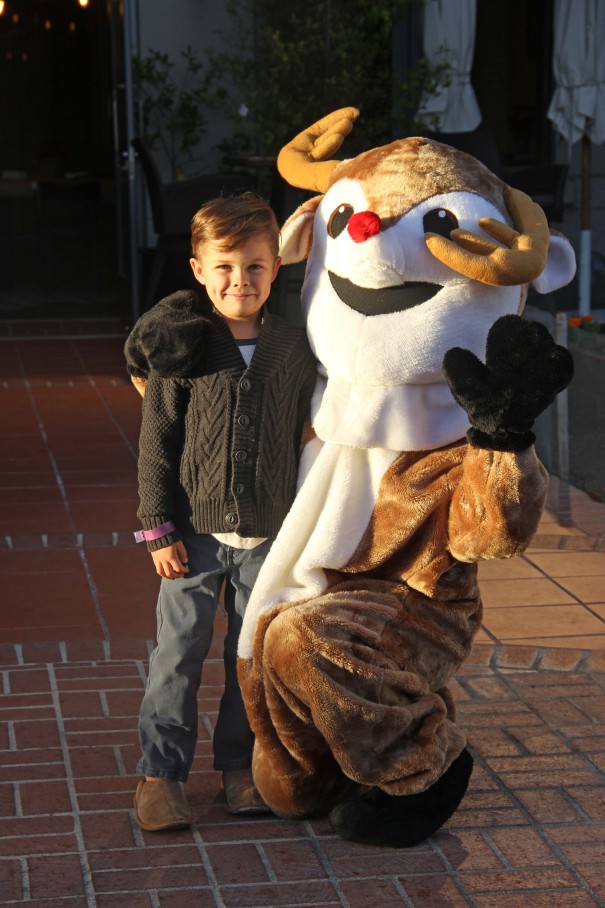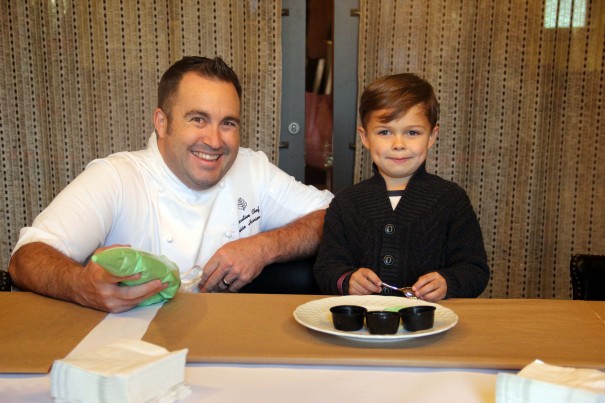 Hi Chef Jesse!  Wes was excited to make cookies with his old friend Jesse!  In fact, getting to see all of our Four Season family members was such a highlight to an already magical evening.  Thanks for making us feel so welcome and loved, as always!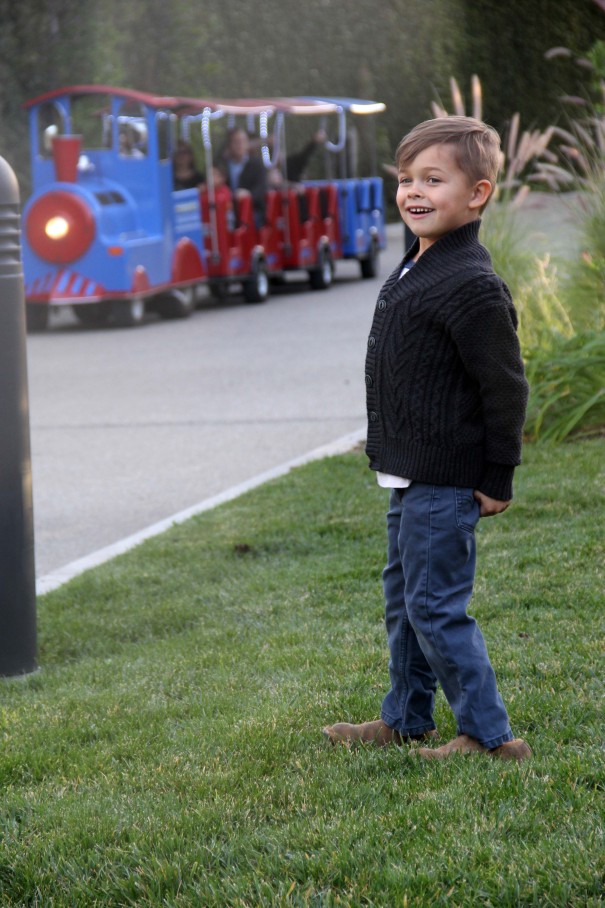 This train took us on a special twinkle light ride to see none other than the Grinch!!!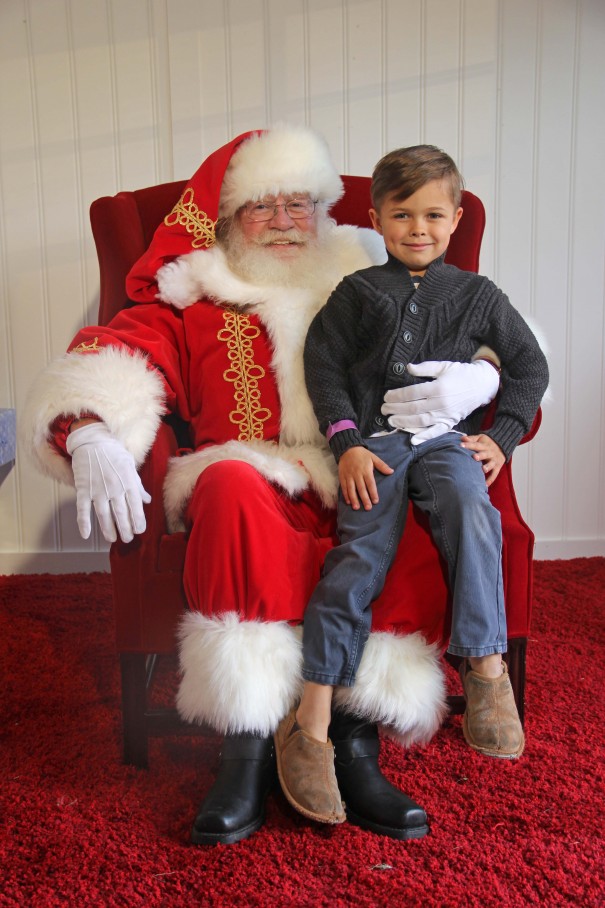 Wes you are so brave! This is so much more than a typical Santa photo–I'm so proud of you buddy!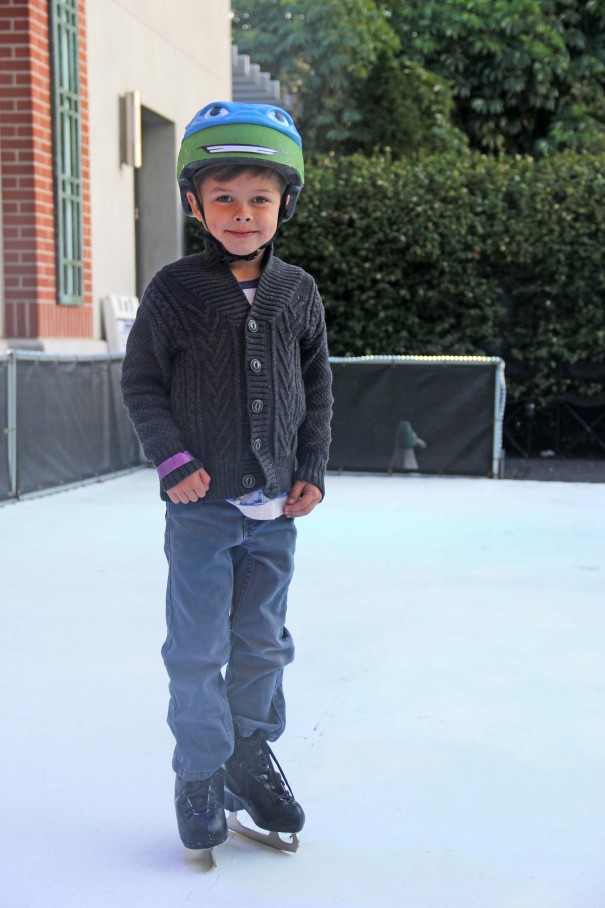 Last year I begged and bribed and pleaded him to try ice skating…he wasn't having it.  But this year! This year I couldn't pry him away.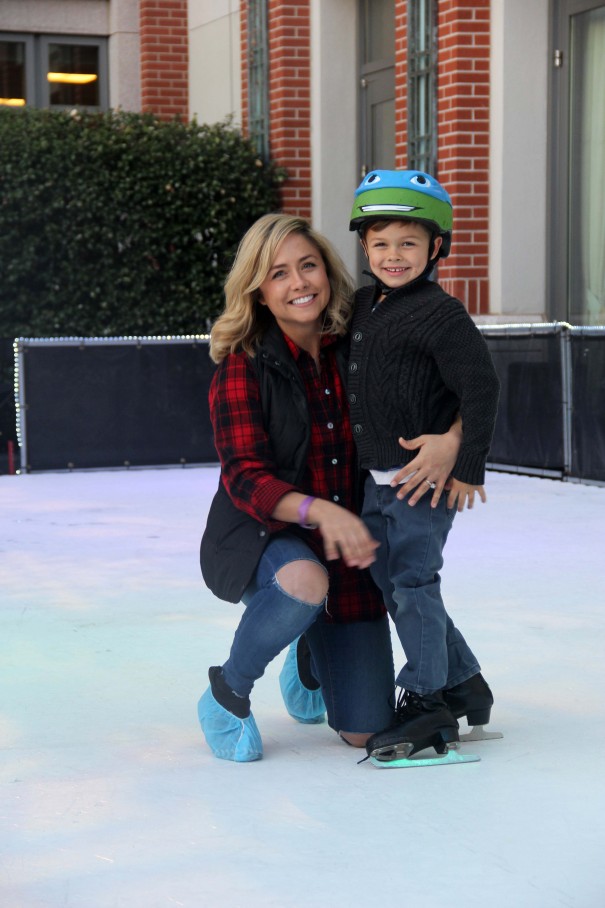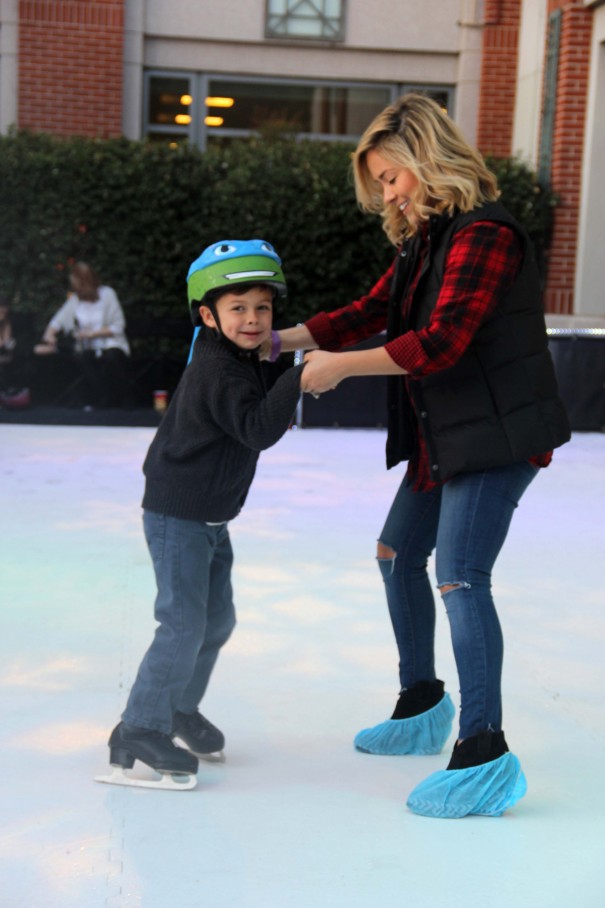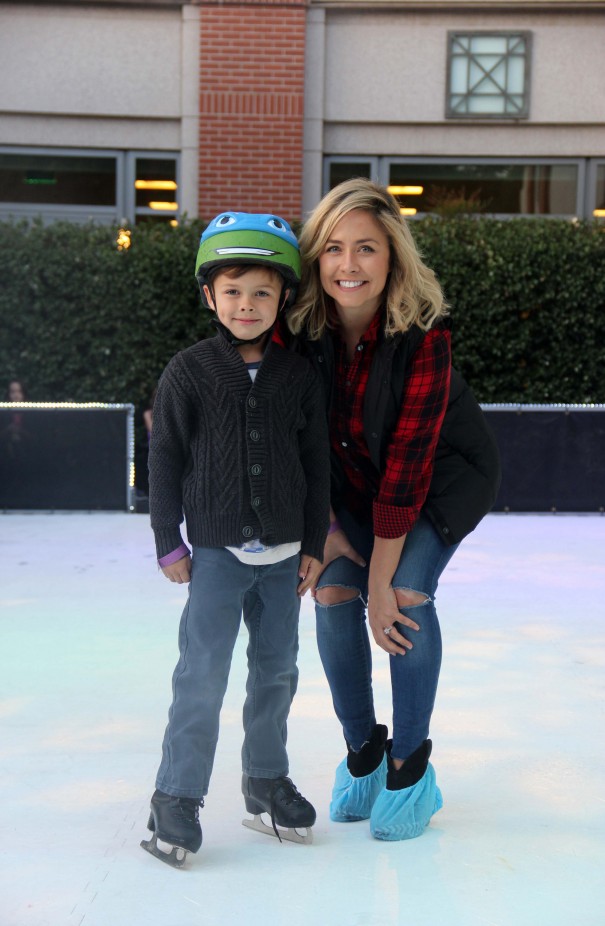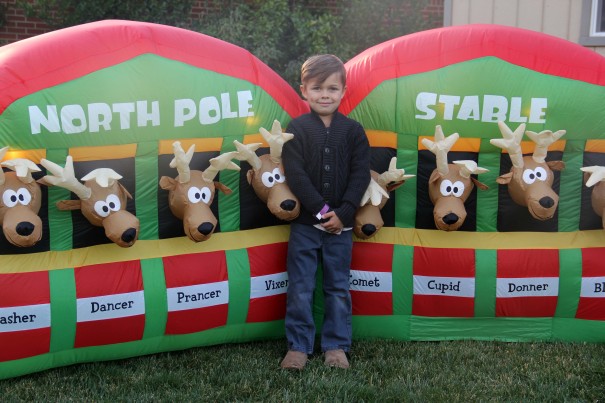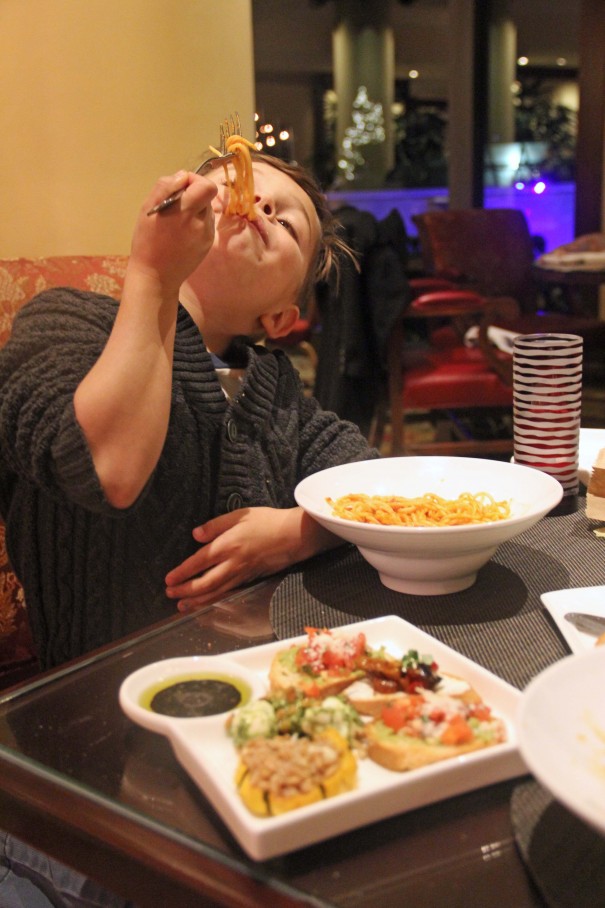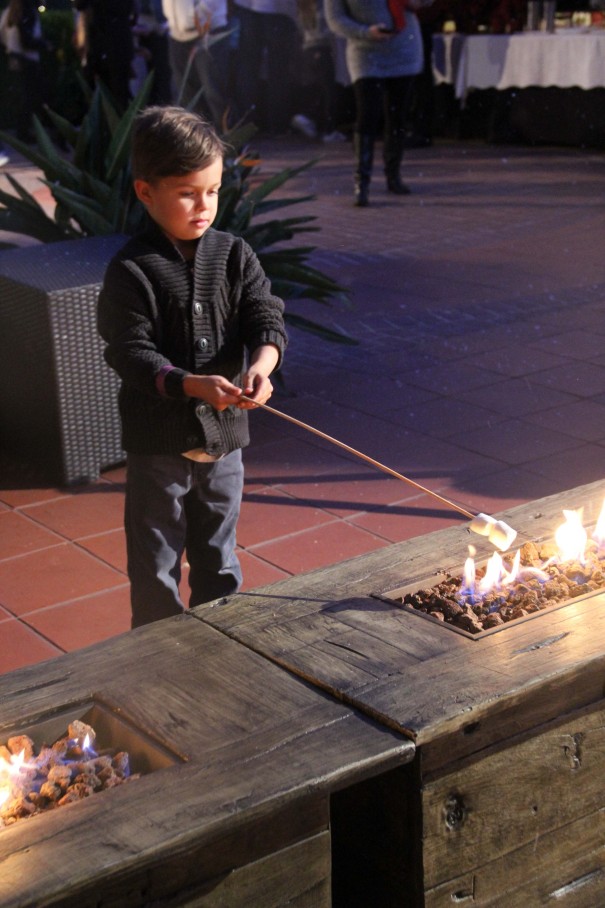 We took a dinner break at the beyond yummy Mercato Italiano.  We filled up on pasta and pizza and bread and gelato and smores!  After we couldn't take another bite, this dude convinced to head back out to the skating rink.  And I couldn't say no.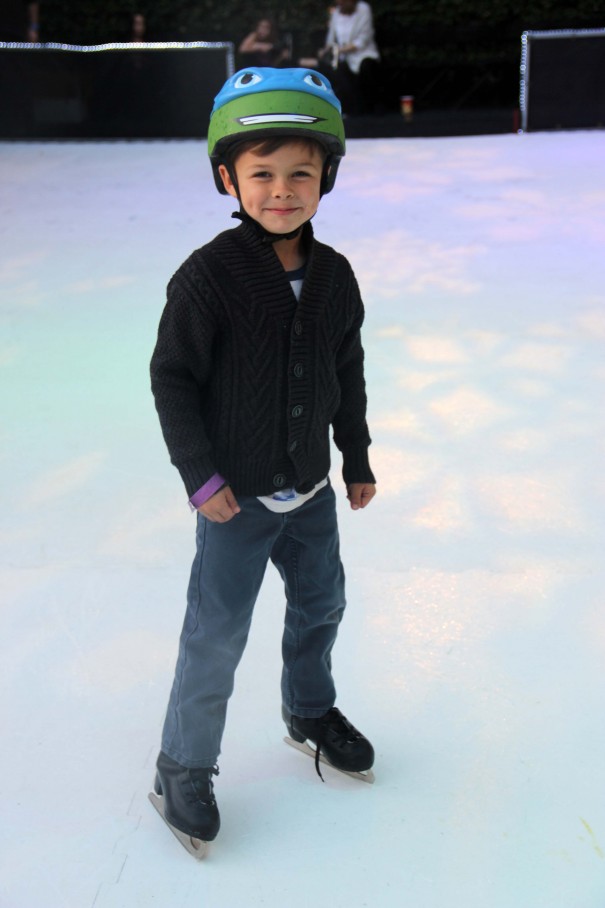 We were even joined by Rudolph!  And when Rudolph skated over and grabbed Wesley's hands so they could skate together…well, I could hardly contain the tears.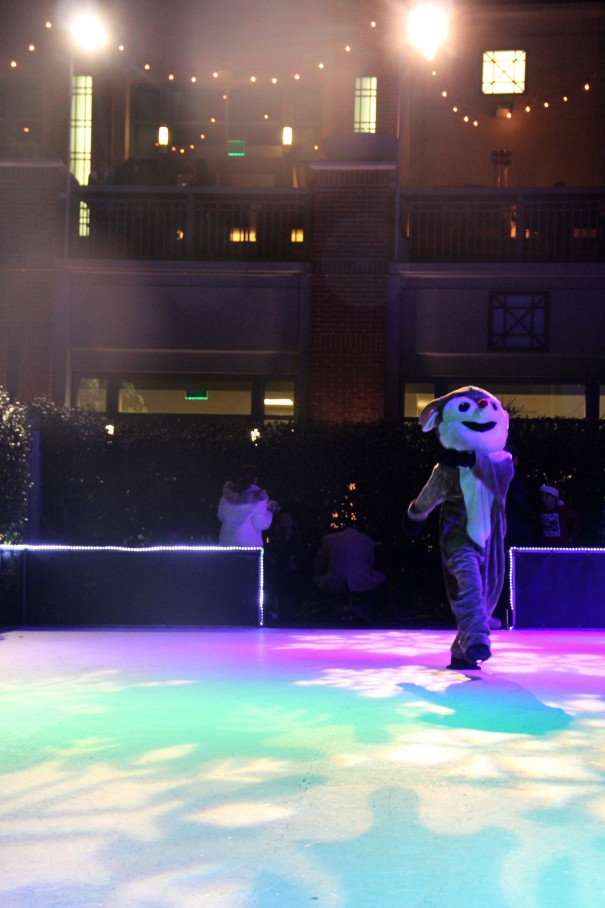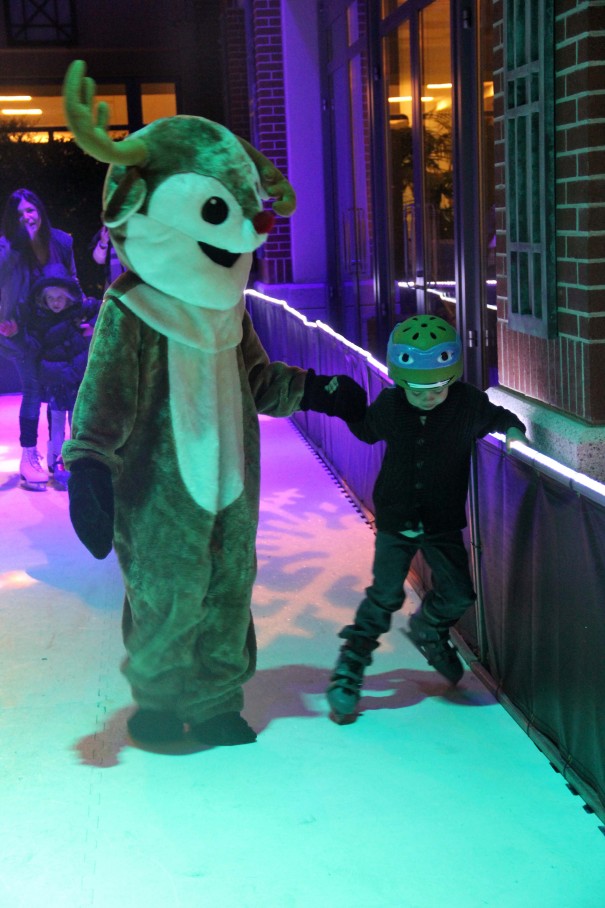 When we got home later that night Wesley lost his very first tooth!  After he slipped it under his pillow, he skipped out to me and Ben and joyfully exclaimed that this had been the best day of his life.  And then I melted into a puddle of love.  The Let It Snow event will be running for a couple more weekends, and they even offer a special package deal that includes the character breakfast.  You can find more details here.

And you can follow Four Seasons in Westlake Village here:
Facebook  //  Twitter  //  Instagram  //  Website