Gourmet Club: Italian Dinner Party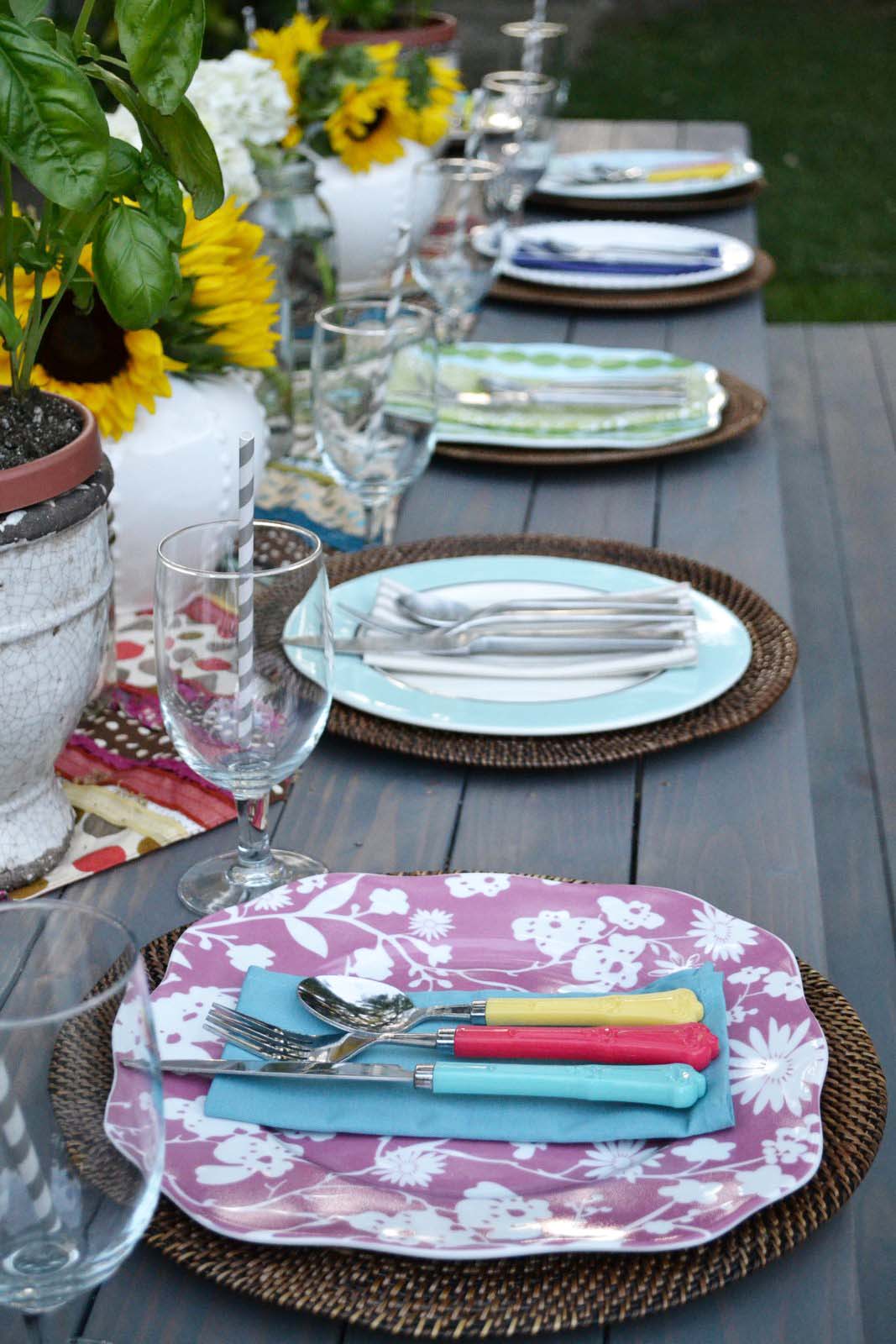 It was our groups turn to host Gourmet Club this month.  For those who have been wondering about Gourmet Club, you can check out these posts about past dinners we've hosted.  And you can click here to read how gourmet club works.
 This month we chose an Italian theme.  For the tablescape, we used 12 different plates and 12 different napkins–I was going for an eclectic and whimsical look. To create each place setting, I used a set of 6 unique plates that I already owned, then I borrowed a few plates from friend's sets and picked up three new plates from Home Goods. We set up in my backyard on a 10 foot picnic table, which allowed enough room for everyone to sit comfortably. If you're considering hosting a dinner party with multiple courses, I suggest checking out the "catering" section of World Market. I have a set of 12 glass goblets, 12 salad plates and 12 dessert bowls.  I pull them out for holidays and dinner parties, and then I package them back up in their box when I'm not using them and store them in the garage.  They are pretty affordable and super convenient. Here are some photos of the evening (scroll down for the dinner menu):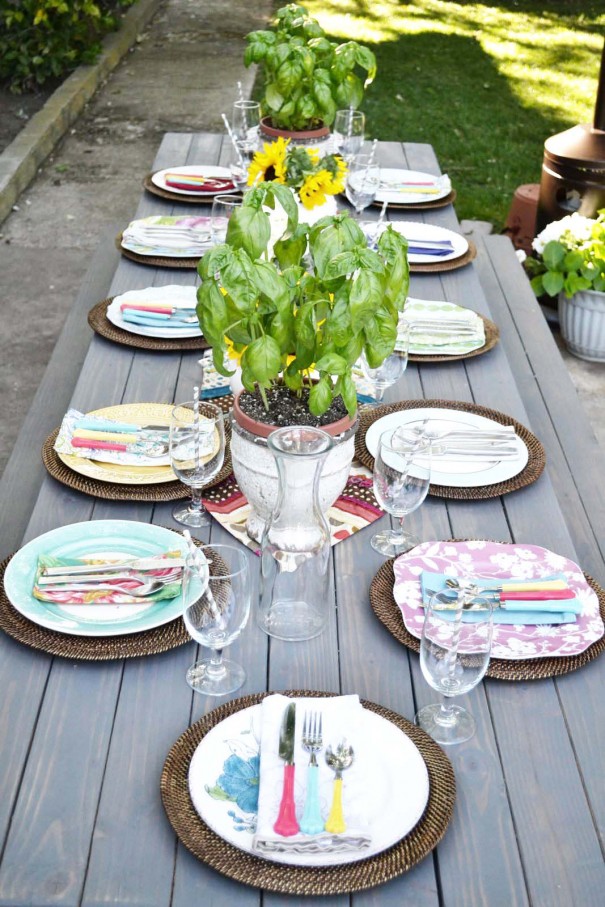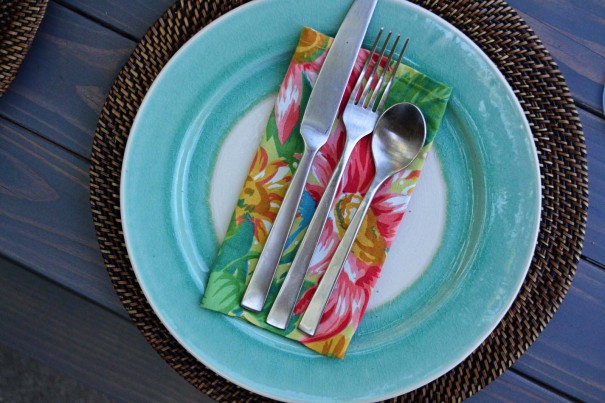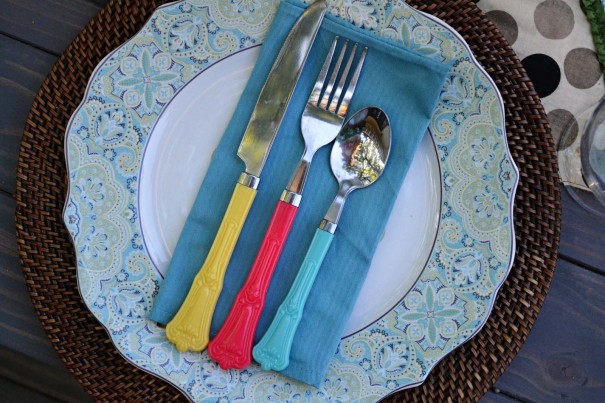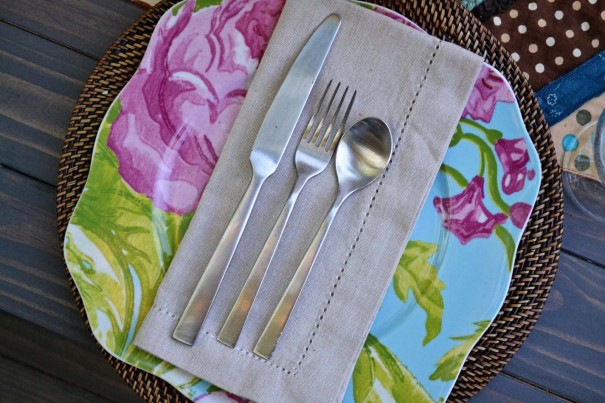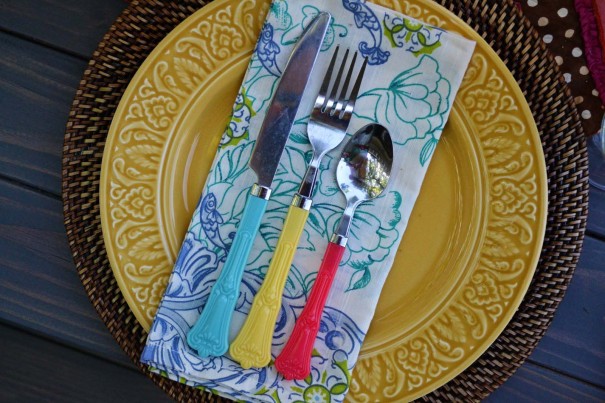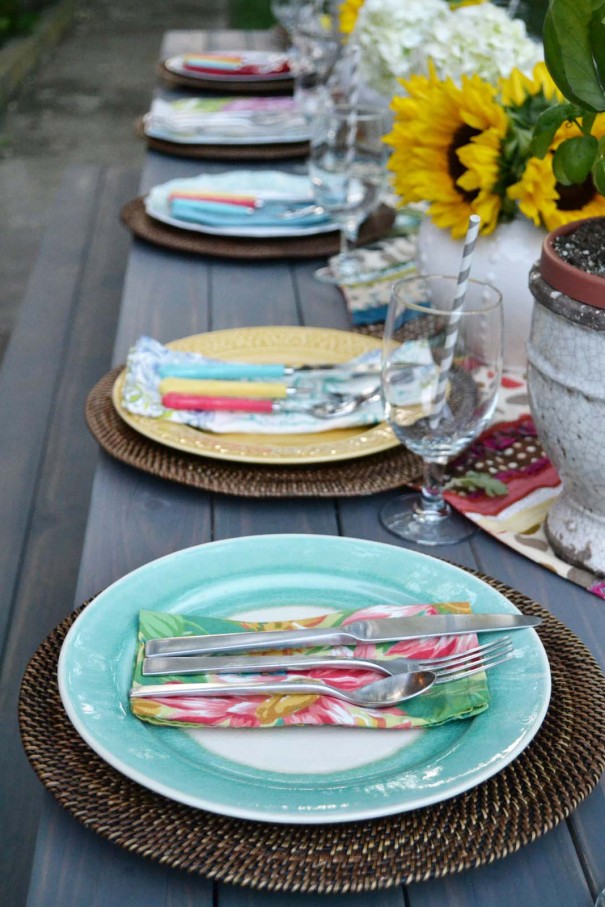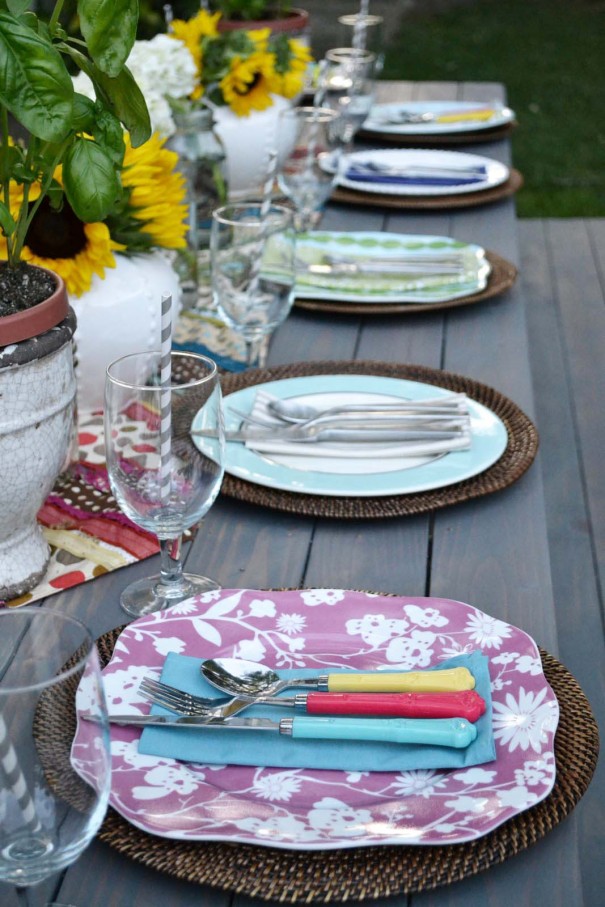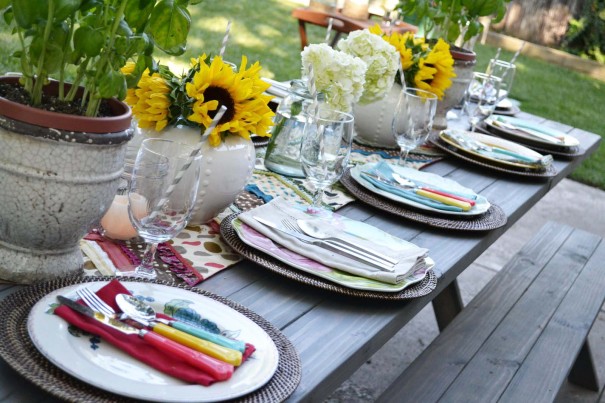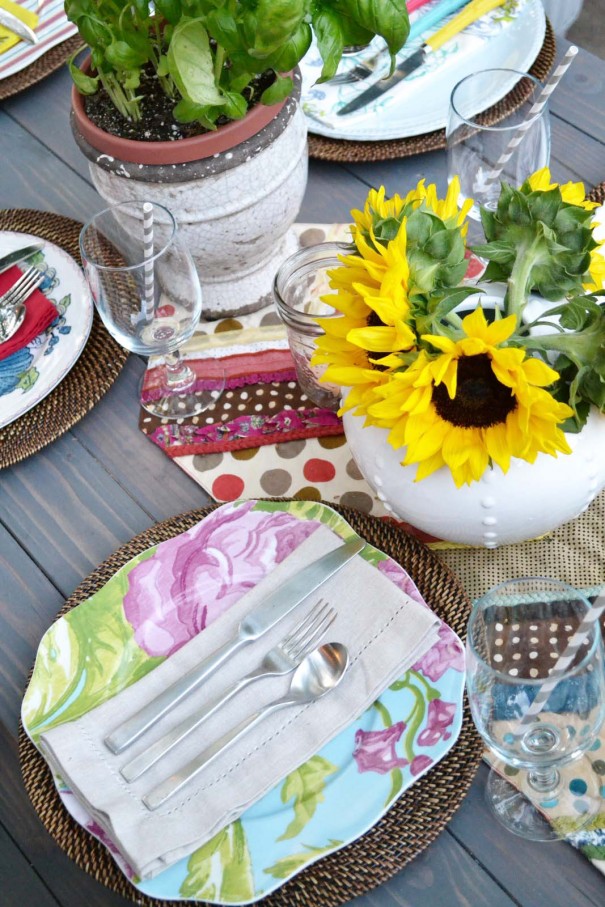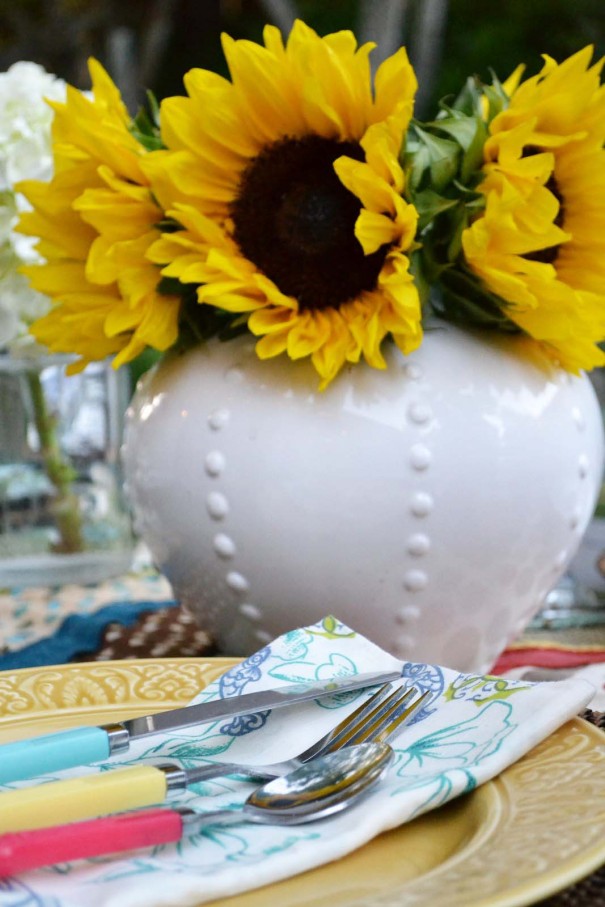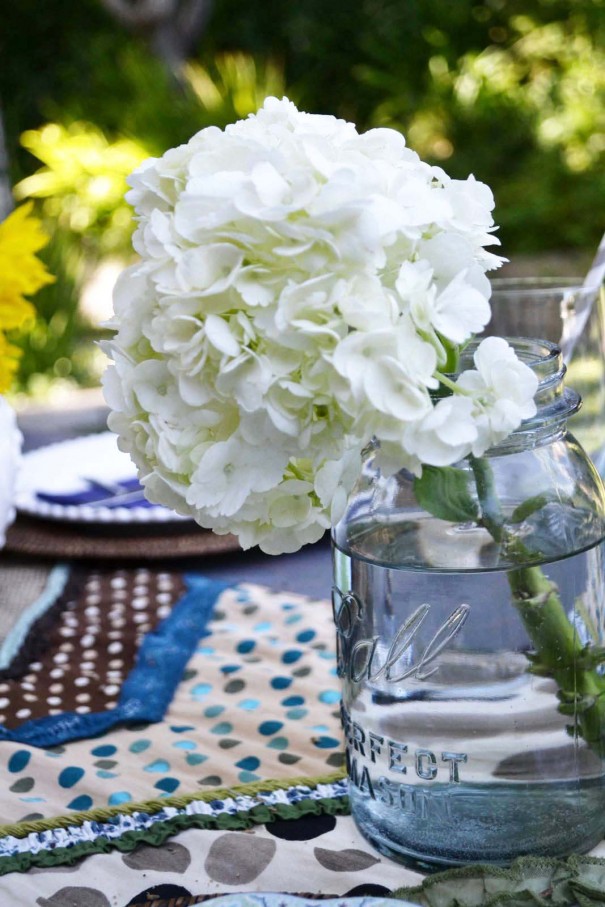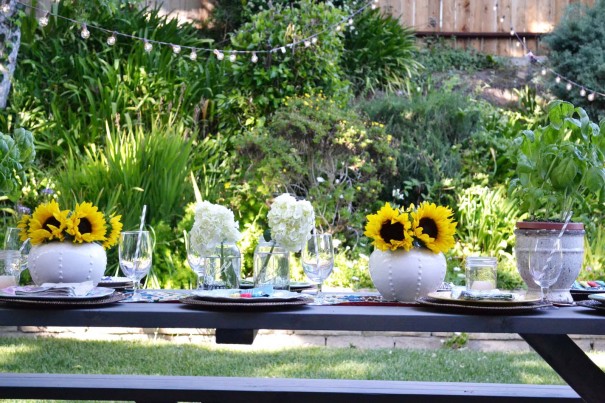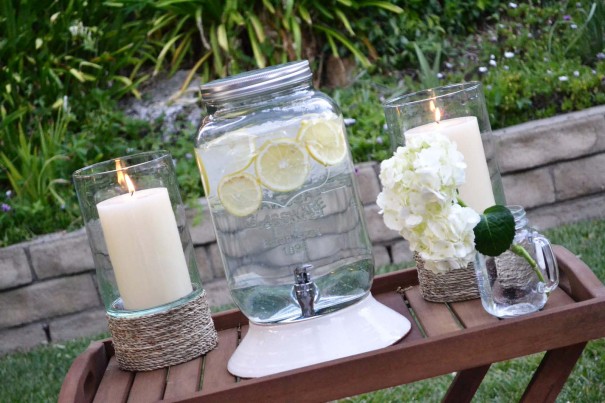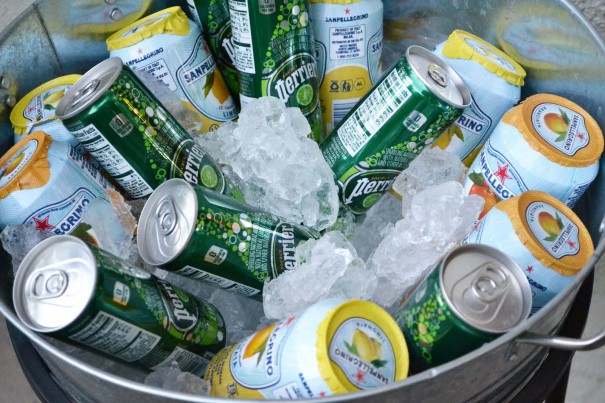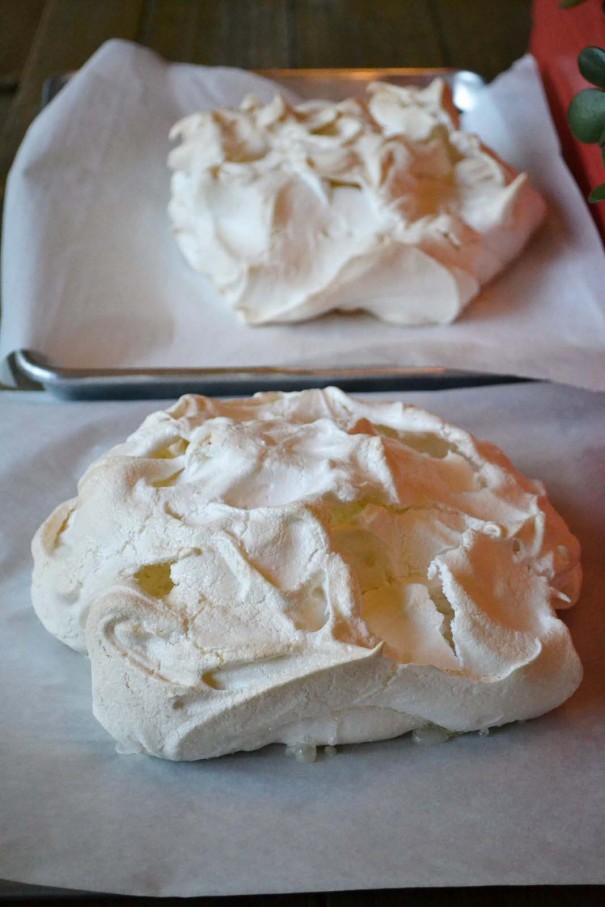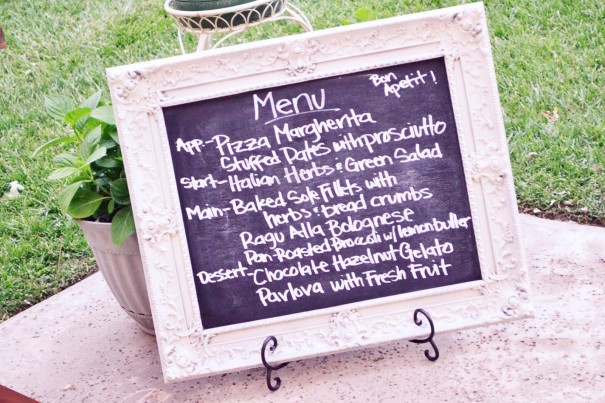 Appetizer: Pizza Margherita, Stuffed Dates with Prosciutto
Starter: Italian Herbs & Green Salad (tip: use Meyer lemons in this recipe)
Main Course: Baked Sole Fillets With Herbs and Bread Crumbs, Ragu Alla Bolognese, Pan-Roasted Broccoli with Lemon Butter
Dessert: Chocolate Hazelnut Gelato, Pavlova with Fresh Fruit
Note: several of these recipes are from Cooks Illustrated which require membership to view–I linked to them anyway in case you have a membership or were interested.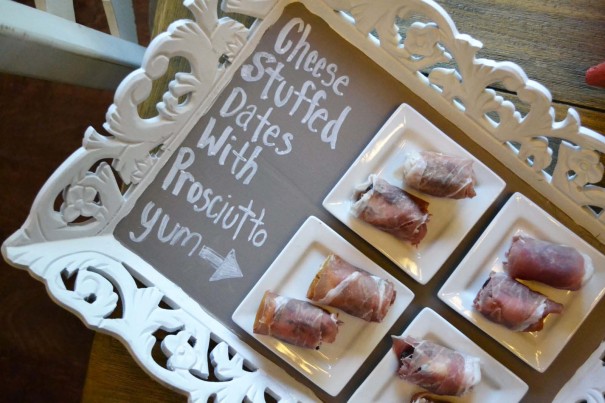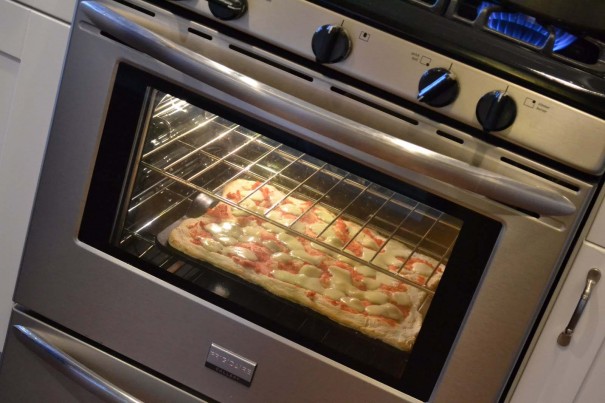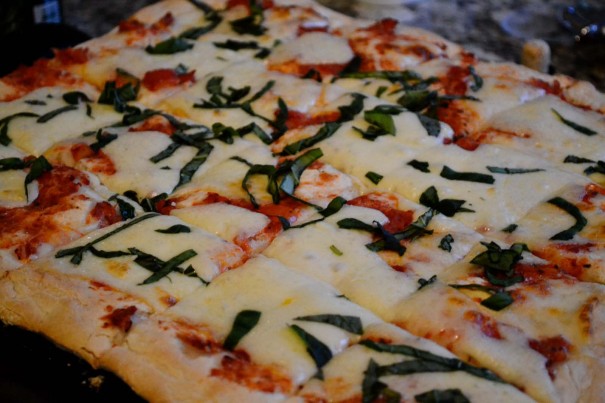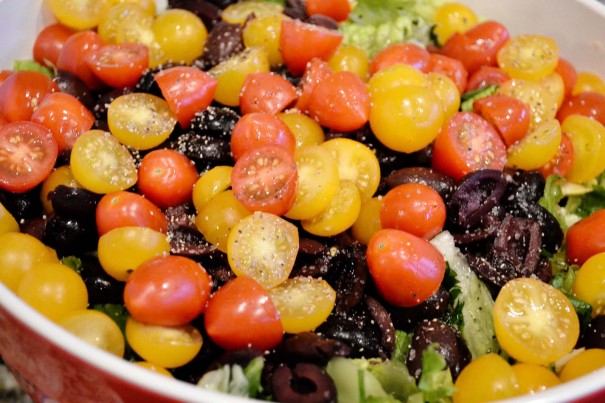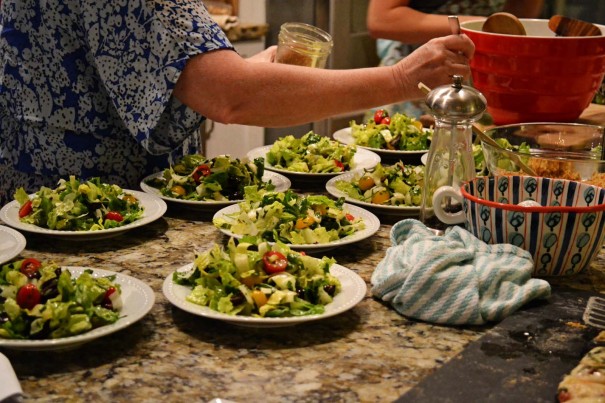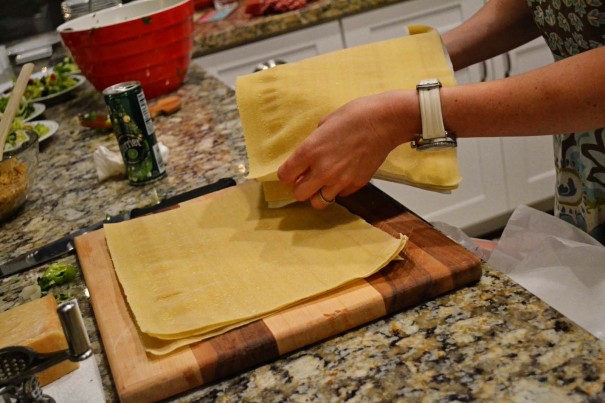 Sheets of pasta before they were cut.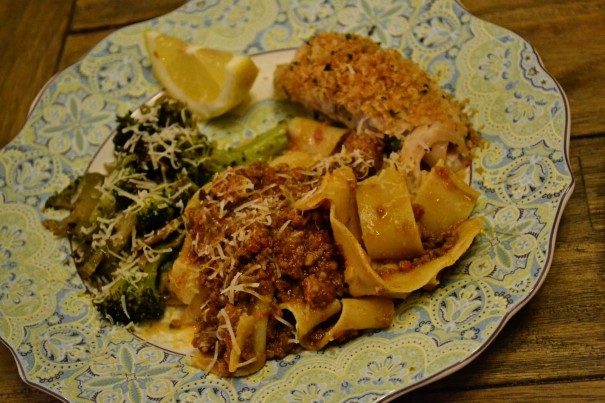 These meal was so much more beautiful than this photo demonstrates–I just can't take a "night-time" photo for the life of me.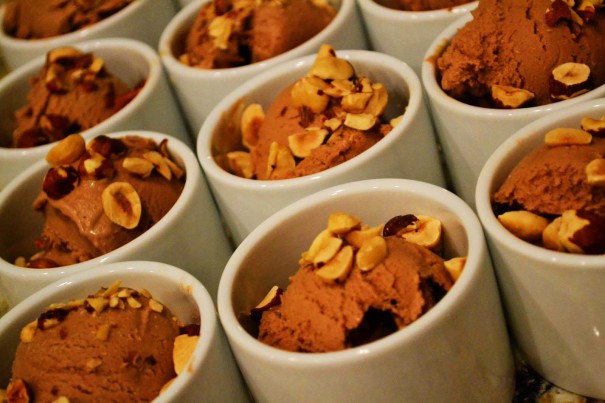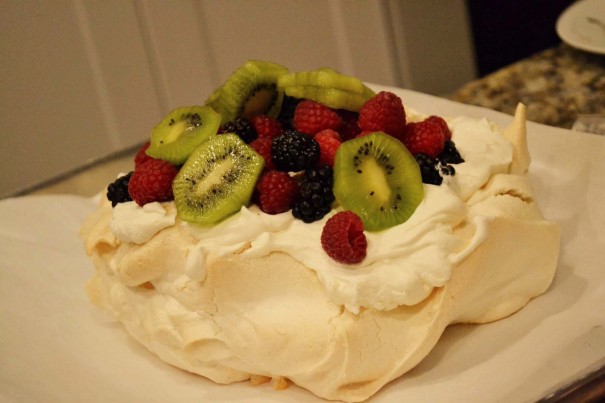 For those who were wondering what the world's yummiest dessert is…it's Pavlova–hands down!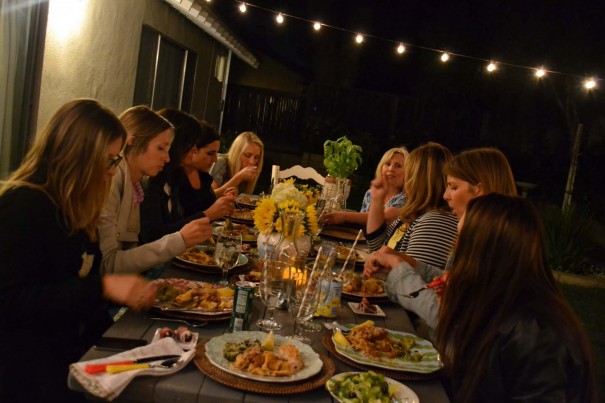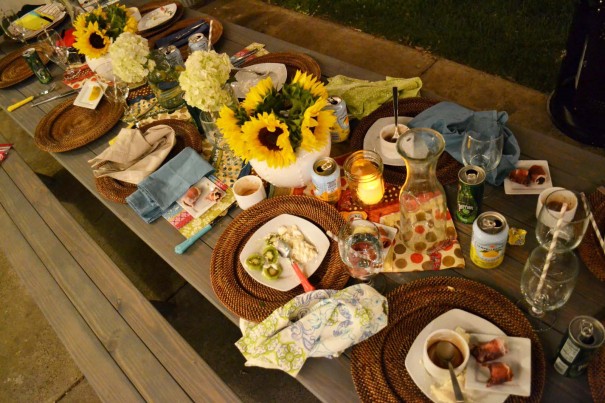 And that's a wrap. Any ideas for a theme for our next turn? Our past themes have been Farmers Market (where we picked everything we cooked), and Steakhouse (where our menu was made up of items you would find at your favorite fancy steakhouse).