Our Love Story: Part 2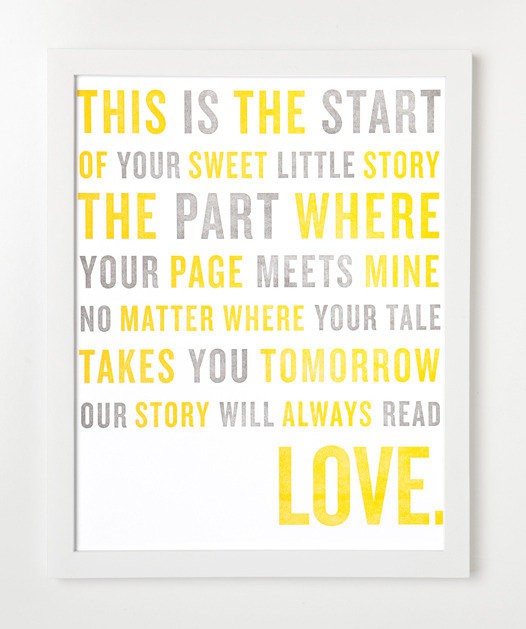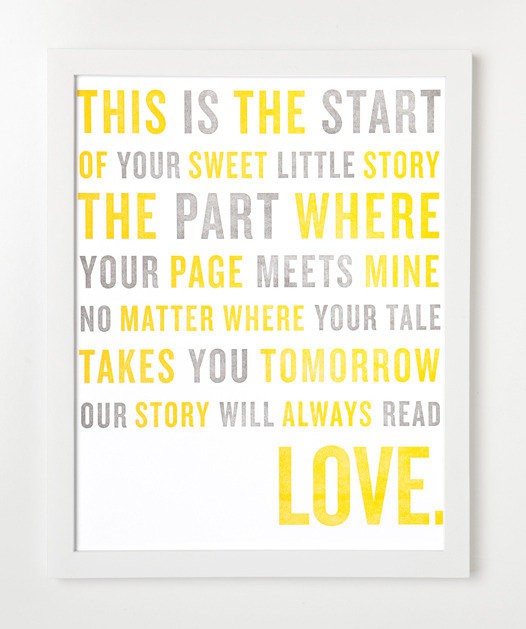 Here's the thing about this love story of ours. It's long. And drawn out. And mushy gushy. And even a bit cheesy. But it's true. And I've decided to take my time writing it, capturing all the special details of those moments I never want to forget. So if mushy-gushy, cheesy love stories aren't your thing, I totally get that.  Just know that I'm writing this as a gift—to my family, and my children, and their children—and also, for Ben and me—so that on those days when the kids are screaming, the laundry is overflowing and the bills are rolling in…on those days when it all just seems so hard, we'll have this to remind us of those first moments when we fell in love. And if sappy, detail ridden love stories are your thing, well then you've come to the right place. All previous chapters can be found here.
***
Tuesday:
After my gutsy and rather uncharacteristic introduction to the boy with dimples, I went back to my little apartment and did my best to not think about him for the rest of the evening. After many failed attemps, I decided to go to bed early so the next day would come sooner.
***
Wednesday:
The first four hours of my shift were spent making "accidental" eye contact with him from across the room. He looked cuter today than I had remembered.
But…had I scared him off with my aggressive introduction the day before?
Afterall, nearly four hours had passed and we still hadn't spoken.
Not to mention, I still didn't know his name.
I had just finished tieing a knot in a jumbo garbage bag full of sticky, empty Gatorade bottles and sweat drenched towels.  I wiped my forhead with the back of my hand, threw the bag over my shoulder and turned around to see those dimples smiling me right in the face.
My heart hit the floor.
Boy: You need some help with that? he said, almost laughing.
I just stared, caught off guard.
Not quite as calm, cool and collected as I had imagined I would be.
Boy: It's Ben. My name–it's Ben. You didn't really give me the chance to introduce myself yesterday.

I was picking up a mid-western, Matthew Mcconaughey-ish accent.
Are you kidding me? An accent. What's next?

Me: Uh, sorry about that. I was in a hurry.
Ben: Yeah, I noticed.  So…I saved two of the staff lunches. Have you eaten yet?
He held up two paper sacks and smiled.
Ben: Turkey or ham?
He smiled again.
And at that point I realized–it didn't matter what he was asking me…
My answer  was going to be yes.
***
You could sorta call the sack lunch on the outside steps of the Event Center our semi-first date.
That's when we asked eachother all those "first date" questions.
I nervously played with my hair and he poked at the bread on his sandwich.
That's when I found out that he was the middle of 5 kids–2 sisters, 2 brothers.
His Mom was a piano teacher and his Dad a lawyer.
I found out that he played soccer in college,
lived in Spain for 3 months, Chile for 2 years,
and he had spent a Summer traveling through Europe with his college buddies.
He spoke fluent Spanish,
believed a guy should always open the door for a lady,
and his baby niece was the apple of his eye.
He wasn't dating anyone seriously because he was focusing on the next steps of his career,
and he was 25 years old–a whopping 5 years older than me.
I gushed too.
Shared things about myself.
Told him that I was an only child, born and raised in Southern California.
I was leaving UCSB to study marketing at USC.
I played soccer in all the same places he visited in Europe,
and while I was about as gringo as they come,
my Mexican roots meant that half of my family spoke Spanish as their first language.
Me: So you'll be able to communicate with my family members better than me–I said with a laugh.
As soon as the words left my mouth, I realized how it sounded. My face got hot.

Me: I mean..uh…not that you'll ever be communicating with my family or anything. I just meant…
Ben: Don't worry. I knew what you meant–he said with a smile.
I could tell he was enjoying watching me squirm.
And for some reason, I liked that he made me nervous.
My lunch break had ended 5 minutes earlier, but I could have talked to him for hours.
I reluctantly crumbled up my sack lunch and stood up.
Me: I should get back. This was fun.
I lingered a bit, hopeful that he might ask me out later that night. But he didn't.
Ben: Yeah, this was fun.
And that was it.
He smiled at me from across the room a couple times, but we didn't talk again for the rest of my shift.
And I went home that night, again, with thoughts of his dimples and accent swirling around in my mind. I wondered if he was thinking of me too.
***
Thursday:
I arrived at work right at 8 the next morning.
D was unlocking the gymnasium doors as I walked up with my hot chocolate with freeze dried marhmallows in hand. He looked over his shoulder as I strolled up.
D: So…lunch date yesterday, huh.
Me: It wasn't a date.
D: Suuure.
Me: I'm serious, it wasn't a date. Besides, I don't even know if he likes me.
D: What do you care if he likes you? I thought you were staying clear of boys.
I gave D a half-serious glare.
Me: He's only here for like another week…then he'll leave, and I'll get back on track. 
D: Whatever you say.

***
I was vacuming the entry rugs when I saw Ben arrive to work  from the other side of the gym.
He didn't look my way and that was the last I saw of him for the next seven hours.
Probably for the best, I thought to myself.
D was right–I have a plan, and I should stick to it.
But then, an hour before my shift ended,
I turned to see him grinning from ear to ear with a soccer ball in his hand.
Ben: So, are you gonna show me what you've got, or what?
***
Part 3 coming soon.
It gets much much better.
sweeter.
steamier.
and even very very sad.
stay tuned.