Our Love Story: Part 7, Serendipity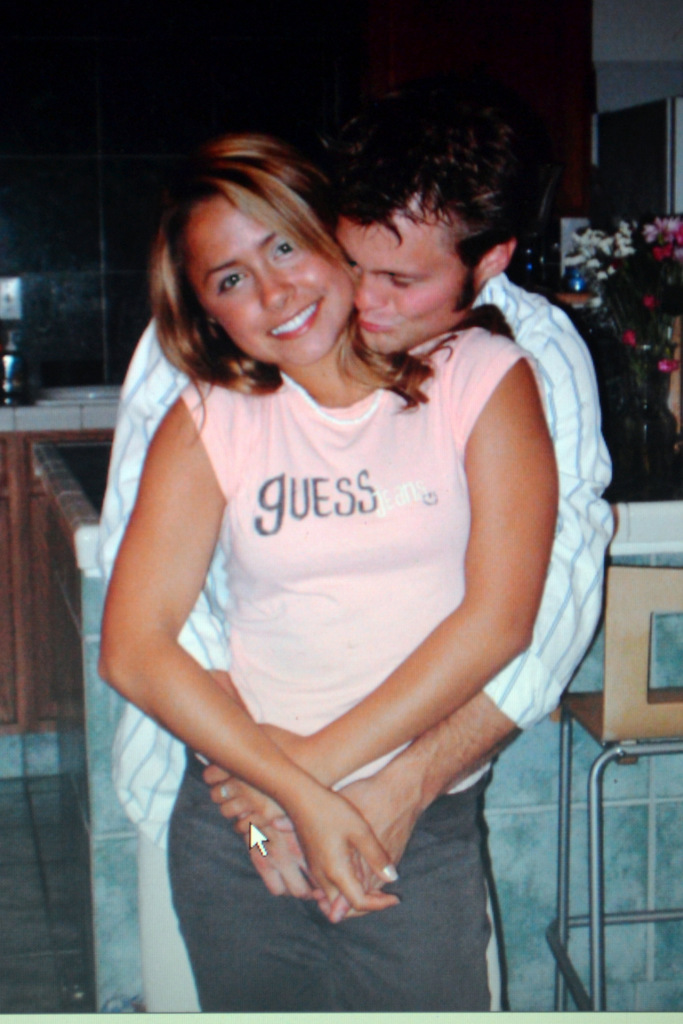 Here's the thing about this love story of ours. It's long. And drawn out. And mushy gushy. And even a bit cheesy. But it's true. And I've decided to take my time writing it, capturing all the special details of those moments I never want to forget. So if mushy-gushy, cheesy love stories aren't your thing, I totally get that.  Just know that I'm writing this as a gift—to my family, and my children, and their children—and also, for Ben and me—so that on those days when the kids are screaming, the laundry is overflowing and the bills are rolling in…on those days when it all just seems so hard, we'll have this to remind us of those first moments when we fell in love. And if sappy, detail ridden love stories are your thing, well then you've come to the right place. All previous chapters can be found here.
 ***
I'm not good at relationships.
That's what he told me as he removed his jacket and wrapped it around my shivering shoulders.
***
As promised, he had called at around 8:00 p.m. after he had finished dinner with his brother.
I couldnt help but notice that he was practically speaking in a whisper.
Ben: It's beautiful out. How about we go on a walk?  I'll see you in 15 minutes. 
And then he hung up.
Fourteen minutes later he knocked on my door, flashed a dimpled smile, kissed my forehead and lead me by the hand on the 300 yard walk to the beach. There was so much I wanted to ask him. About his life. About his plans. About what was going on in his head. And there was so much I wanted to say. So much I wanted to make sure he knew before he disappeared from my life forever.
But neither of us said a word.
We walked in silence.
Soaking in the moment.
I remember taking in deep breaths of the Eucalytus trees that lined the pathway to the water.  I remember taking a mental note of the way the cool air felt against my cheeks.  And I remember his warm hand, wrapped around mine, swinging ever so slightly by my side. I was silent because I was etching every detail of this moment into my memory for eternity.
We watched while fireworks burst across the skyline as a few eager college students began their Fourth of July celebrations a week early.  He pulled me in closer as the ocean breeze picked up.  It was almost too perfect.
Ben: Let's stop and watch for a little while.

I remained silent as I nuzzled into his chest and admired the blue and red embers falling from the sky.
At one point I turned and looked up at him. He was looking away into the skyline, but I knew he felt my gaze.  We spent nearly a minute that way before he said it—the words that made me question his intentions. The words I desperately tried not to over-analyze.
Ben: I'm not good at relationships.
That was how he chose to break the silence.
In this perfect moment.
It was obvious that something was weighing on him tonight.
Me: Is that what this is? A relationship?
Ben: No. that's not what I'm saying.
I couldn't help that his words stung a little.
Me: Well then what are you saying?
Ben: I'm just saying…well…I guess I'm trying to say that I'm not good at this part.
Me: This part?
Ben: The part where the girl starts to like me back. This is always where I mess things up–where I walk away.
Me: Always? So you've done this a lot?
He shifted his eyes from the fireworks and into my direction.
I knew he had heard the quiver in my voice when I spoke that last sentence.
Ben:  Never like this. This time is different.
Me: Different how?
Ben: Different because this time…this time I don't want to walk away, but I have to.
***
We stared at that same horizon long after the fireworks had disappeared.
Both of us afraid to break the silence.
Both of us afraid to share what we were feeling in that moment,
nervous that perhaps our sentiments wouldn't be reciprocated.
I took a deep breath and put my head back on his chest.
What did I expect? I knew this would end eventually.
But right now, I was here. And he was with me.
And I wasn't about to waste another second of the night worrying about the moment he would inevitably walk out of my life.
***
It was about midnight when I crawled into my unmade bed.
I didn't have to work the next day, but Ben was scheduled  for a full shift.
I fell into a restless sleep as I thought up ways to keep myself distracted while we were apart.
***
Monday:
I didn't wake up with the butterflies in my tummy that had taken up residence since meeting the boy with dimples in the gym only days earlier.
Instead, I woke up with a pit in my stomach.
Frustrated that I wouldn't see him today.
Dreading his fast approaching departure.
And confused about what wasn't said on our date the night before.
I went on a run, got caught up on laundry, and even did a bit of grocery shopping—even though I had no appetite.
It was only noon and I was running out of distractions.
So I watched a movie.
Serendipity.
Big mistake.
My roommate, Rachel, walked in from an afternoon run to find me crying through the final scene of the movie.  You know, the part where a tear falls down Jon Cusack's cheek as he picks up the match to his glove and makes eye contact with his soul mate, Kate Beckinsale, for the first time in years.
Rachel rolled her eyes a bit.
Rach: You need to get out.
Me: I'm fine right here, thank. you. very. much.
Rach: Well, you don't look fine.
Me: It's just this movie. It gets me every time.
Rach: Uh huh.
Rachel wasn't buying it.  She knew me too well. And we were the "tell it like it is" kinda friends.
Rach: Well, I'm gonna head out for a late lunch. You want to pull yourself together and join me?
Me: Neh, not hungry. I'm gonna wallow instead.
Rach: If you say so.
She grabbed her wallet and grabbed the door handle.
Rach: You know, he hasn't left yet.  You still have some time.
And with that, she headed out the door for a Freebird's burrito and I went back to the final scene of my cheesy chick flick.
Less than a minute later, there was a frantic knock on the front door and I realized that Rachel's keys were still sitting on the coffee table.
Me: Yeah, yeah. Hold your horses. I'm getting your keys now.
I threw open the door.
Me: Here you g…
But it wasn't Rachel.
***
He stood there silent.
In his work uniform.
With a goofy smile on his face.
I smiled back at him as I felt all the little butterflies in my tummy start to wake up.
Right then, as he looked into my eyes, I knew he meant what he said:
This time was different. 

***