Our Love Story: Part 5, The First Date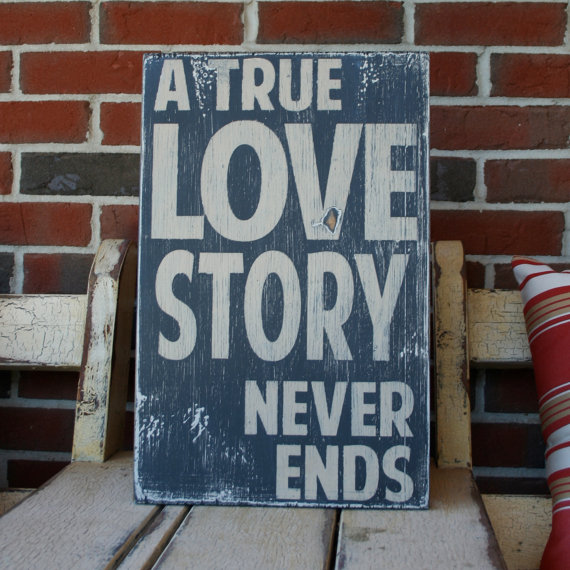 Here's the thing about this love story of ours. It's long. And drawn out. And mushy gushy. And even a bit cheesy. But it's true. And I've decided to take my time writing it, capturing all the special details of those moments I never want to forget. So if mushy-gushy, cheesy love stories aren't your thing, I totally get that.  Just know that I'm writing this as a gift—to my family, and my children, and their children—and also, for Ben and me—so that on those days when the kids are screaming, the laundry is overflowing and the bills are rolling in…on those days when it all just seems so hard, we'll have this to remind us of those first moments when we fell in love. And if sappy, detail ridden love stories are your thing, well then you've come to the right place. All previous chapters can be found here.
***
Saturday Night:
My heart was racing as I unlocked my teal Huffy bike from its spot in my apartment courtyard.
I threw my canvas purse into the front basket and began to furiously pedal the 10 minute ride to the coaches offices.
Thanks to my nerves and a serious spike in adrenaline, I made it in 6 minutes–just enough time to dab the sweat from my forehead, flatten down the fly away hairs and reapply my Vanilla Frosting Lip Smacker lip gloss.
I walked into the courtyard and paused, realizing I had no idea where exactly I was supposed to meet him.
I became focused on the directory, looking for some clue as to where the basketball coaches offices were in this building with seemingly endless corridors.
Just as I stumbled upon "Men's Basketball: first floor", I heard the double doors behind me swing open.
I turned around with eager anticipation–I knew it would be him.
And I was right.
Ben: Well hello.
He said with a bit of mid-western twang and a flash of his dimpled smile.
I melted.
Me: Hi.
He was wearing a pair of rugged jeans, a crisp white and blue striped Ralph Lauren button up that he left open over a simple gray t-shirt which read "Regis University Soccer"–a subtle reminder that he had played college ball.  And his sleeves were rolled to the middle of his forearms–a small touch that made me weak in the knees.  His tan, almost clog-like shoes with textured rubber soles would later be the source of much teasing–but at the time I found them utterly charming.
I watched as he attempted to nonchalantly assess my outfit choice and overall appearance for the evening.
This was the first time he had seen me in something other than my oversized work uniform with mystery stains. He seemed pleased.
He leaned in for what I expected would be a one-armed "friend" hug.
I nearly lost my breath when he reached both arms around me and squeezed with just the right amount of firmness, meanwhile lifting my toes a few inches from the ground.
Ben: It's good to see you. Shall we?
And with that, he gestured toward the parking lot.
My toes wouldn't touch the floor for the rest of the evening–I was on cloud nine.
***
We weren't in the car for more than 5 minutes before I realized he had no plans for our date.
No reservations at a romantic beach side restaurant.
No intimate picnic in the park.
No surprises.
No plan, nada.
Ben: So I had planned to take you to "putt putt", but Map Quest says the nearest one is 30 miles away. Sooo…
Me: I've gotta ask, what is putt putt?
Ben: Ya know, miniature golf.
Me: Ohhhhhh.
I giggled so loud I nearly snorted.
Before I could give him any suggestions for the evening he turned off into the shopping center right around the corner from my apartment.
Ben: I have an idea. 
I knew this shopping center like the back of my hand and there was nothing "first date-ish" about the place.
McDonalds, Home Depot, Costco, bathing suit shop, Borders books store and a movie theatre.
Oh no, not a movie theatre–I thought. I want to get to know him, not sit awkwardly next to him through a two hour movie.
I was even more confused when he parked the car outside of Borders book store.
A book store?
Like a gentleman, he opened my car door and held out his hand to help me.
Ben: Have you been here before?
Me: Actually, I come here a few times a week to study.
Ben: Well, good. Then you'll know your way around.
I was even more confused now.
We stepped inside of the coffee shop portion of the store and I recognized the faces of the usual weekend studiers.
He grabbed my hand and pulled me into the book store.
Ben: Ok, here's what were going to do. We're going to split up. We're each going to pick a book and a movie that will tell the other person more about ourselves. 
My heart started racing as we split up and I began to completely over think my book choice.
Ultimately, I couldn't narrow down so I grabbed two– Jane Austen's Pride and Prejudice and a blank journal.
My latest movie obsession was Serendipity with John Cusack,
so I swiped the dvd off the shelf and hoped he was okay with a girl totally into cheesy chick flicks.
We met back in the coffee shop where I found him waiting at a little corner table with two hot chocolates topped with whipped cream.
I sat down, hiding my selections behind my back.
Me: You first.
Ben: You got it.
He grabbed a book from a nearby chair and set it on the table.
Rich Dad, Poor Dad.
Ok…not that exciting, but certainly revealing–I thought.
Ben: I'm totally into financial books these days.  It's really important to me that I'm able to provide the best for my family. Now, your turn.
Me: Ok, but I couldn't decide on just one.
I set both books out on the table.
Ben: Ahh, a hopeless romantic. 
Me: Yeah, I've read it three times already. I'm sorta obsessed.
Ben: Tell me about the journal.
Me: Well, since I've been in college I've completed about 8 journals. It's a big part of who I am–writing down all my thoughts so I can sort them out.
Ben: Have you written anything about me yet?
Me: Maaaybe…
I could feel my face begin to turn cherry red–which meant he now knew the answer to his question.
Yes, he had certainly already taken up several mushy-gushy entries in my journal.
I quickly changed the subject.
Me: Okay, what about the movie–what did you choose?
Ben: Promise not to laugh?
Me: Promise.
He pulled out a dvd I could recognize a mile away.
Serendipity.
Me: Is this a joke?
He looked embarrassed.
Ben: I know, I know–kinda weird for a guy to like this movie, but…
Me: No, that's not what I meant! See…
I pulled out my copy of Serendipity and set it next to his on the table.
This time his face turned red.
Ben: That's a little crazy, isn't it.
Me: I'll say.
***
We took our time sipping our hot chocolate and getting to know each other better.
I told him how much I loved books and how I had this strange need to hold onto every book I had ever read.
He told me how he was starting a new job in an insurance agency in Colorado as soon as he returned home next week.
I told him about my plans to transfer to USC next semester–about how I was both nervous and excited.
He told me about his close relationship with his parents and each of his siblings–especially his youngest sister.
With every detail we revealed about ourselves,
it became more and more obvious that our lives would likely never intersect again after this week.
How could they?
I was moving to Los Angeles to finish up my last two years of college.
He was starting a new career hundreds of miles away.
I was determined to live near my family.
And he was obviously just as close with his.
He was 25, and I was 20–we were at two different stages of life.
This would be a Summer love–nothing more.
***
After hot chocolate, he took me to the beach…
where we took off our shoes,
rolled up our jeans,
curled our toes in the sand,
walked side by side
and talked even more.
For some reason, knowing I would never see him again after this week made me comfortable sharing some of the more intimate details of my life.
My relationship with my parents.
My hopes, my fears.
My past relationships.
My plans for the future.
He too opened up.
Described his dream home.
Told me what he wanted for his life.
What he wanted for his future family.
At the risk of sounding like "that girl", I couldn't help but find myself saying "me too" after he revealed all his hopes for the future.
And I could tell, from the look in his eyes, he believed me.
Source: whatstheenpointe.tumblr.com via Ashley on Interest
***
It was about 10:30 pm when we pulled up to my apartment.
Too late to go anywhere else, but too early to end our amazing date.
Me: My roommate, Rachel, would love to meet you if you want to come up.
***
I unlocked and opened the door to see that the light was off in Rachel's room. She had gone to bed early.
A part of me was relieved, as I had not really wanted to share his attention for the remainder of the evening anyway.
We sat next to each other on the couch–knees touching.Me: We could watch a movie.
Ben:Neh, let's just keep talking.I smiled. Wow, a guy who wanted to talk.
Ben: Is that your computer?
He pointed to my laptop on the coffee table.
Me: Yep.
Ben: Do you have pictures on it?
Me: Uh huh.
Ben: Well show me.
We spent the next 30 minutes giggling over my embarrassing high school pictures and more from my freshman year at UCSB.
I showed him pictures of my family, my home in Oak Park, and even those embarrassing glamour shots I had taken at every high school dance.
After he got a good laugh at my blue-eye shadowed Prom picture, he turned with giddy excitement and said:
Ben: So, you dance?
My heart sank.
Before I could tell him that any form of dancing was my biggest fear in all the world…
Before I could tell him that the thought of dancing literally crippled me…
Before I could tell him the truth, he had both of my hands in his and he was pulling me to the middle of the living room.
Ben: My sister and I go Salsa dancing all the time. Do you know how to Salsa?
This isn't happening. This isn't happening. This isn't happening.
My hands were clamming up and my heart was beating through my chest.
Ben:  Put your hands up like this.
Somehow, by the grace of God, he didn't notice that I was completely paralyzed with fear.
He grabbed my hands, put them up in the air, and then place his hands against them.
Apparently, this was how the Salsa dance began.
I looked down at my feet, too nervous to make eye contact.
He would certainly never want to see me again once he watched my make a fool of myself.
My hands were trembling against his when I noticed he pulled one hand away.
His fingers came into view as he grabbed my chin and pulled my face up to meet his eyes.
He smiled.
And in that moment I forgot that he was about to teach me the Salsa.
I forgot that I hated dancing.
I forgot that my hands were trembling.
In that moment, I took my hands that were placed against his, and I intertwined our fingers.
I smiled back at him,
closed my eyes,
went onto my tip toes
and prayed he'd kiss me back.
***