Lil W's Truck and Car Room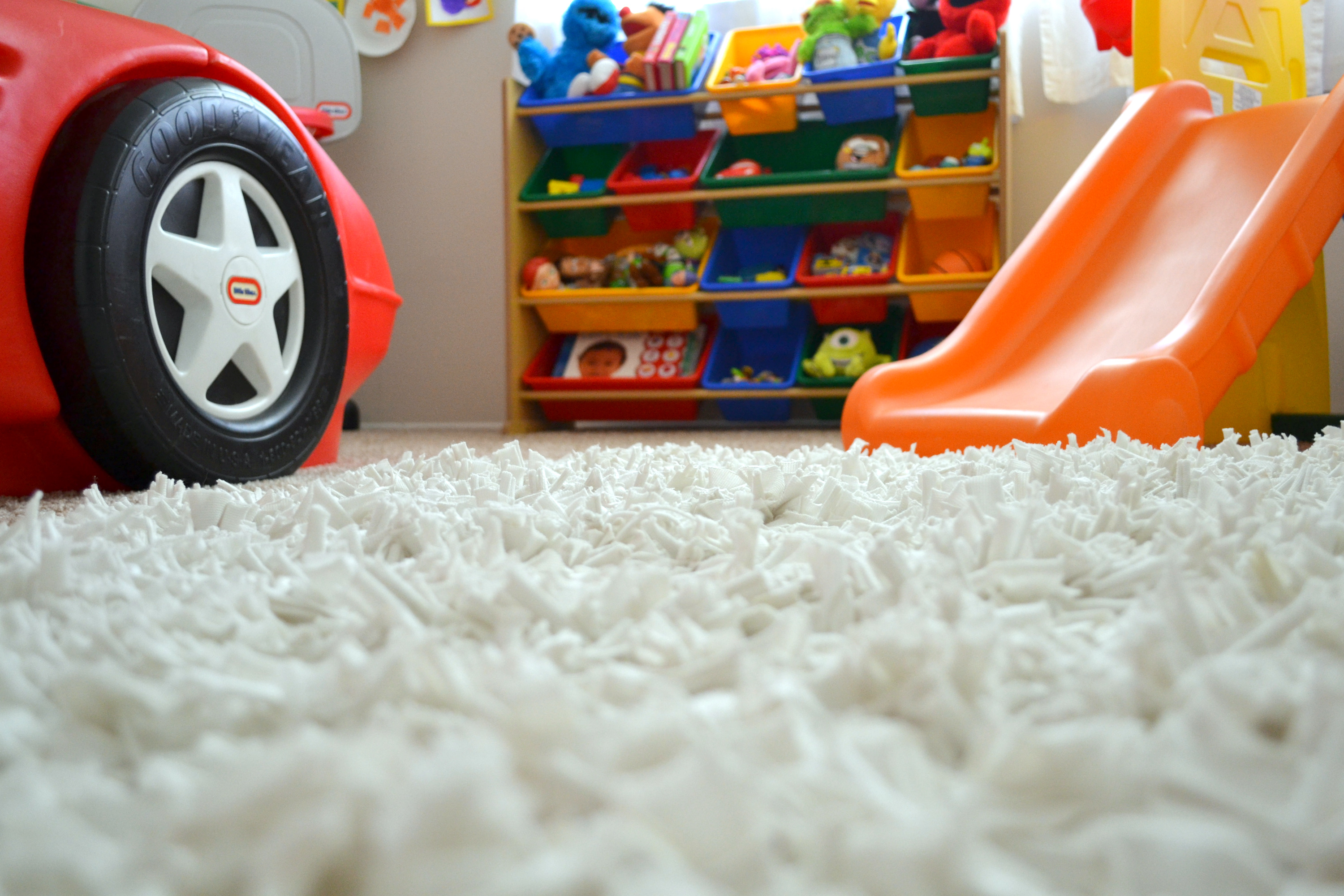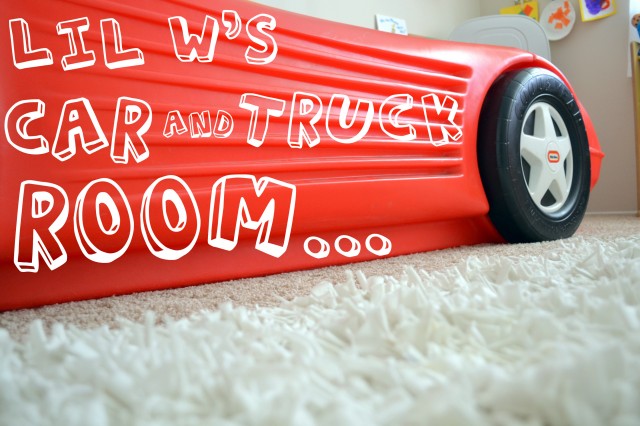 Before Lil W was born I decorated his room in the traditional light blue and white with touches of chocolate brown.  It was sweet, but I think I mostly went that direction because I was too unsure of my style to do what I really wanted–and that was to add some color and whimsy.  Flash forward two years…now I know my style a bit more and I have a toddler obsessed with cars and trucks–and so a theme for Lil W's big boy room emerged.
It's nothing too flashy. The room isn't compiled of the pottery barn furniture I dream of or the perfectly coastal and colonial wainscoting.
But it's personal, and it's fun. And most of what you see is handmade.
So have a look around.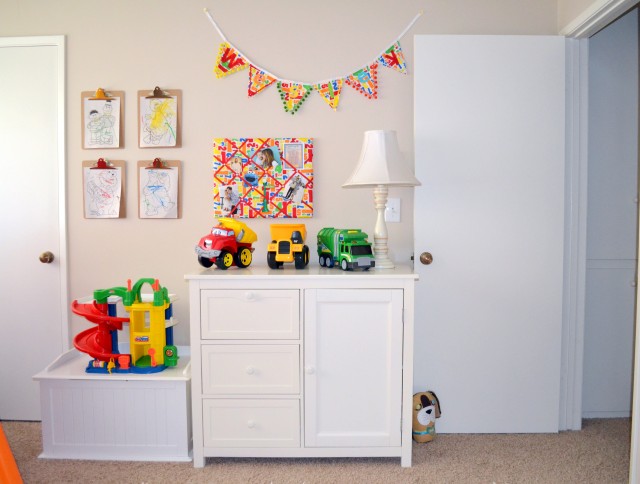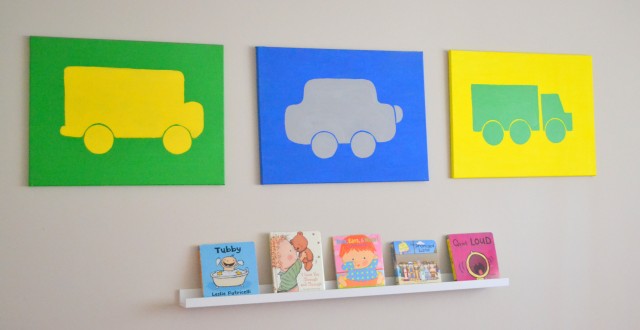 Canvas car art tutorial coming soon.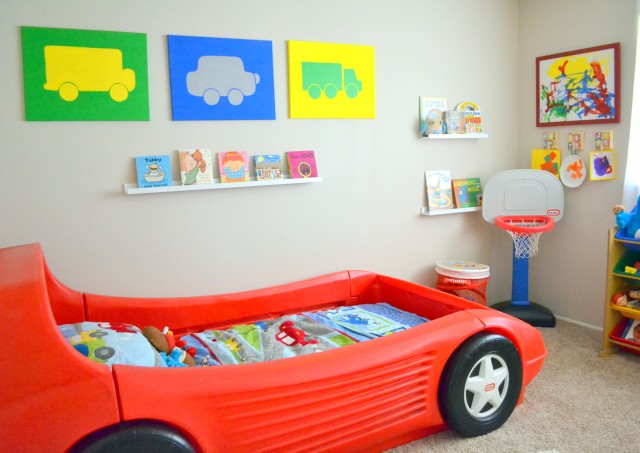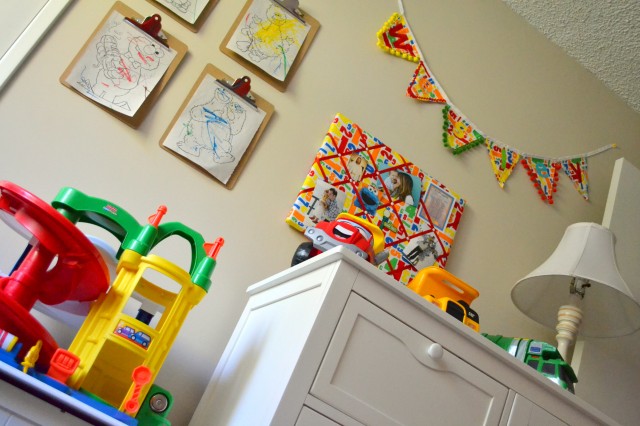 Penant banner from Trisha B. Designs.
Fabric Memo Board tutorial.
Clipboard wall idea from here.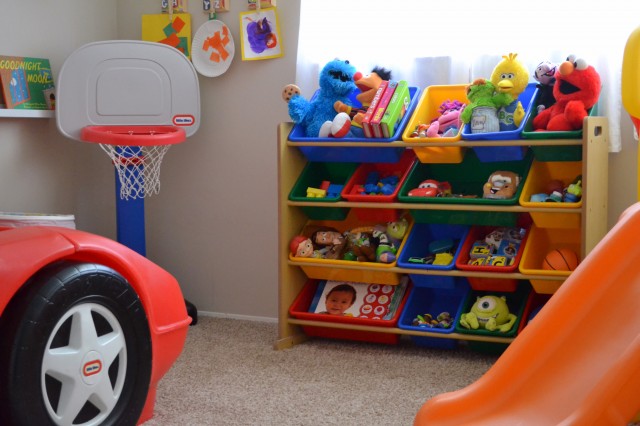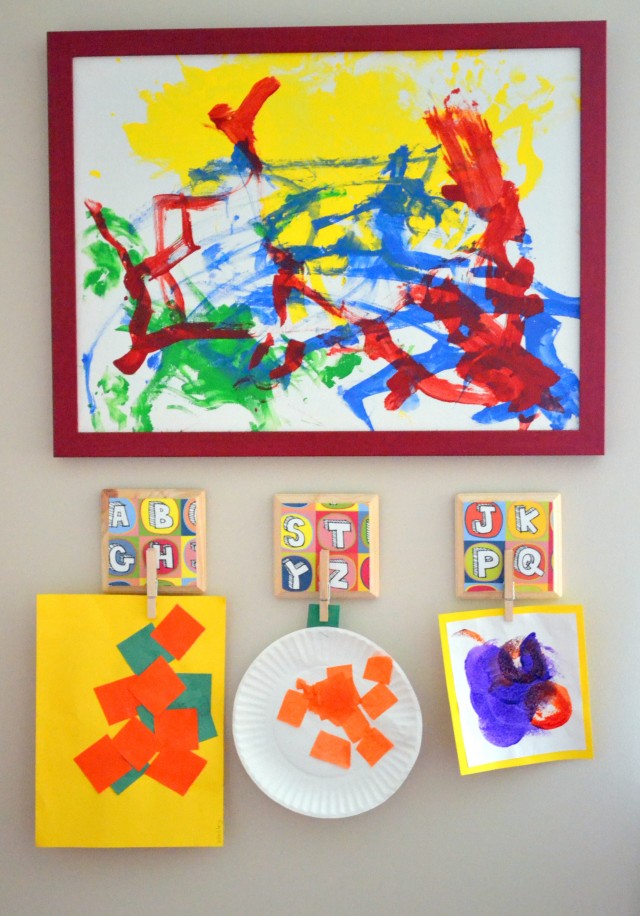 Lil W painted this canvas and then I had it framed at Joann's.
Mod Podge Wall Art tutorial.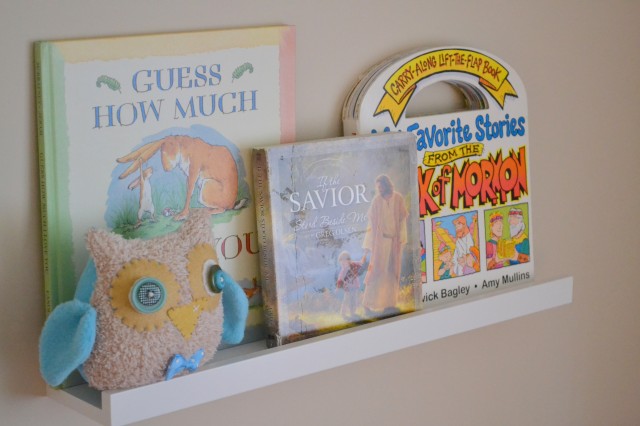 These shelves are from Ikea–and they are perfect for Lil W's books.
That sweet, adorable, handcrafted owl was a gift to Lil W from BOObeloobies.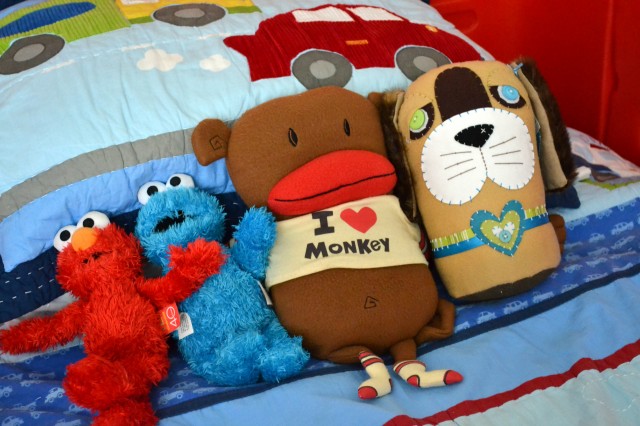 Car bedding from Target.
Lil W's favorites get a spot on the bed. Elmo, Cookie Monster, Monkey and Bippity the Basset .
You seriously gotta check out Boobeloobie–the most unique, and adorable handcrafted toys from Africa. They're the kinda toys you keep and pass down to your future generations.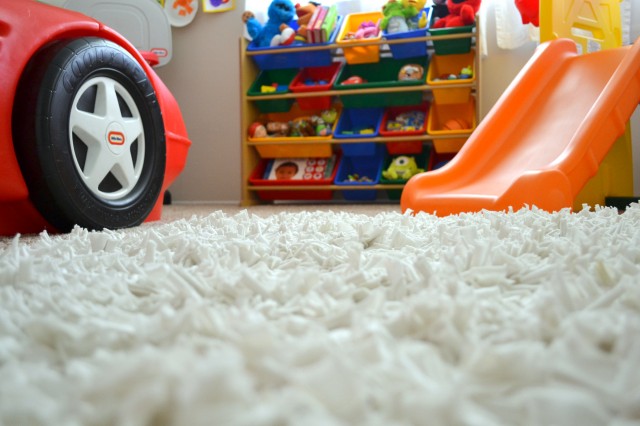 I love this t-shirt shag rug.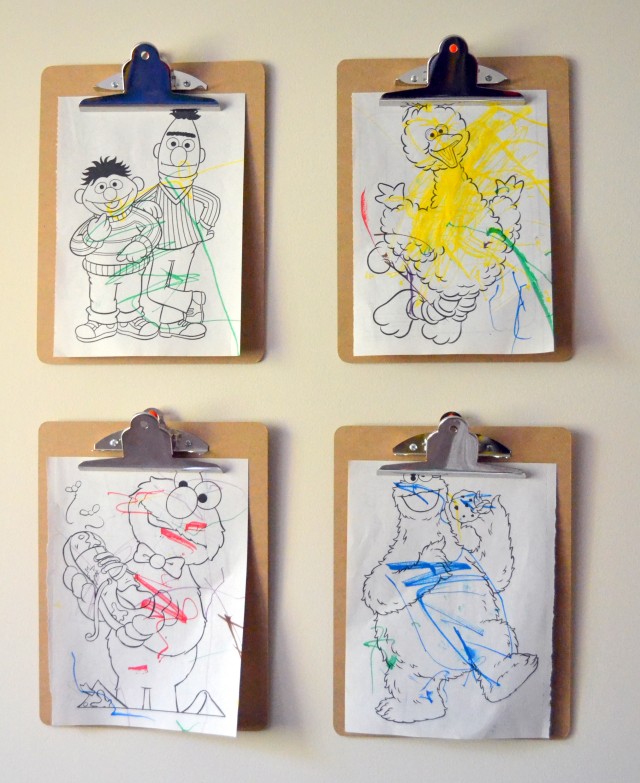 Clever clipboard wall idea taken from here.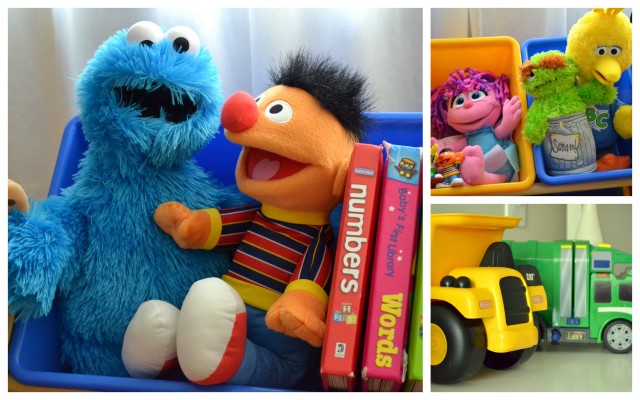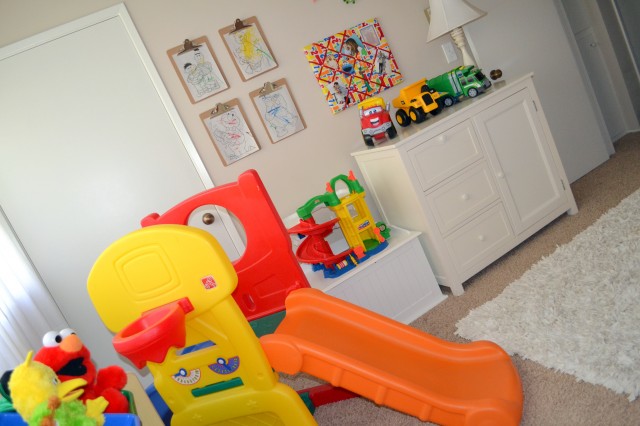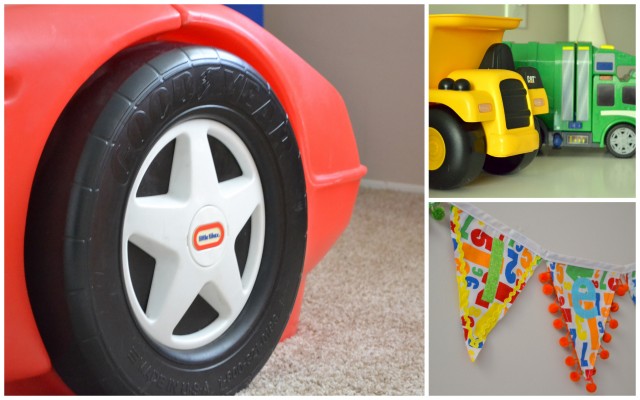 You may remember this yellow frame project. And while it turned out cute, it didn't stand the test of time. By the time I was ready to hang it, the glue had decided to come apart, so I need to do some repair work before I get it up.  But you can still see the tutorial here.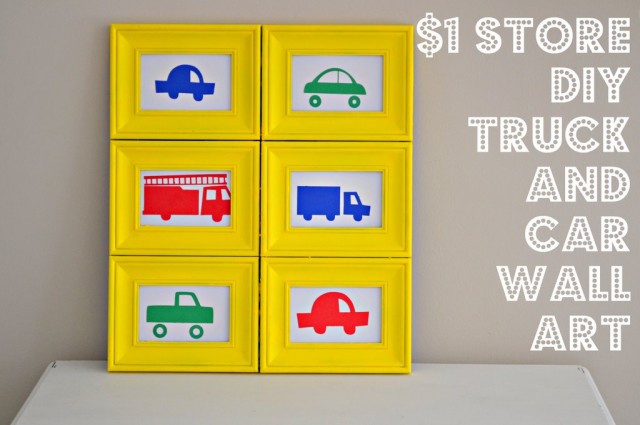 You can see my craft room here.
My kitchen here.
My family room here.