Quick Backyard Patio Makeover in a Weekend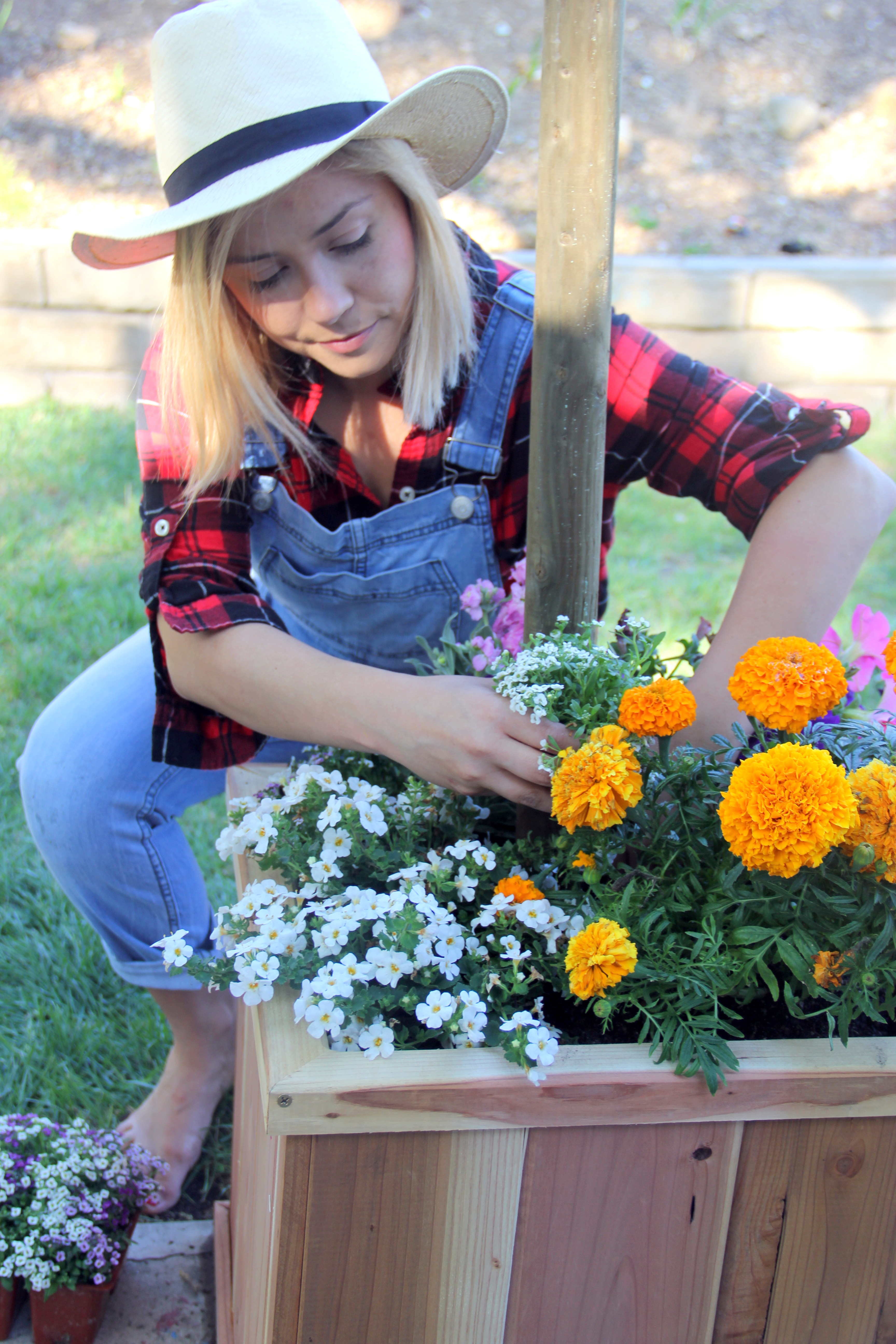 You guys, our back yard has been dismal and sad for over 3 years now.  When we first moved into our home, we had grand plans of a dream backyard for entertaining friends and family.
But as home ownership often goes, other needs (including a mold issue, updating our master bedroom and increasing square footage) quickly took priority and our dream backyard has been put on the back burner. Even though our big backyard makeover isn't scheduled for this year, we couldn't imagine another spring and summer season passing us by without backyard BBQ's and family gatherings…
Our solution: create a lovely, cozy outdoor patio living space, designed to entertain our friends and family. The present state of our patio was pretty sad as well, so we were going to need to do a bit of sprucing and accessorizing. I was lucky enough to be part of the Home Depot Style Challenge team for this project.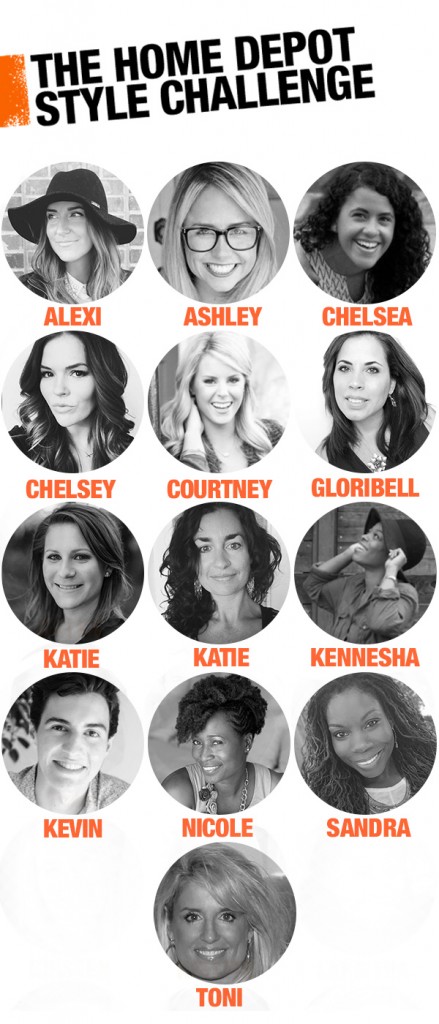 Thanks to the awesome folks at Home Depot and we were able to get  our patio "warm weather ready" in one weekend!  For a complete reveal, including awesome DIYs (i.e. patio string light posts, pavers, etc), visit the Home Depot blog.   Brace yourselves for the before pictures!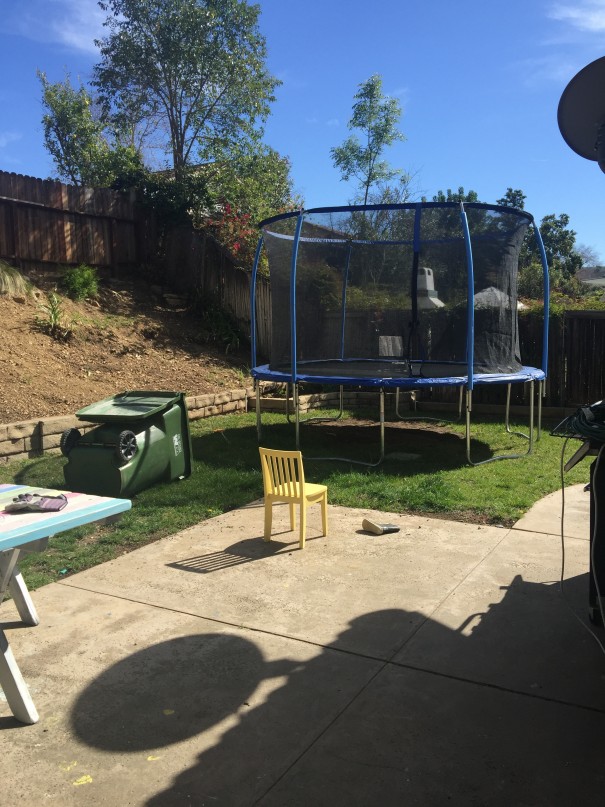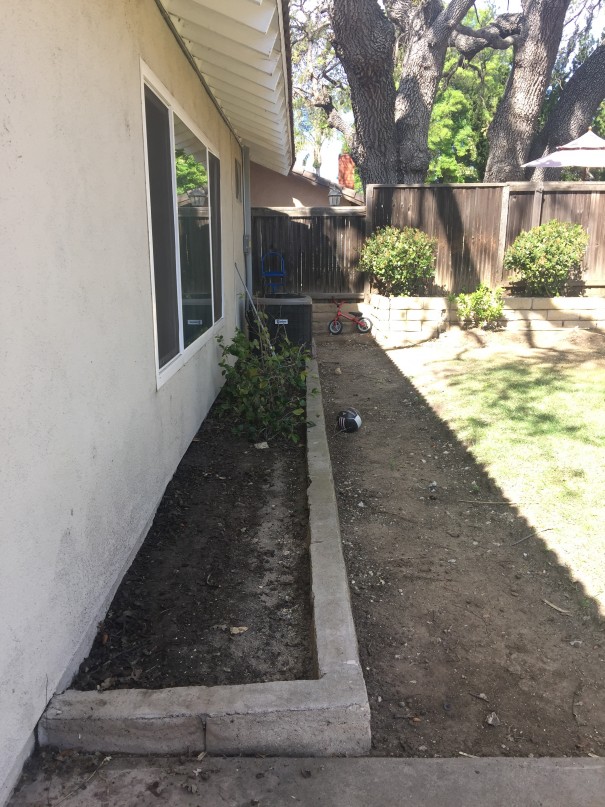 And some sneak peeks of the finished patio. For the full reveal click here.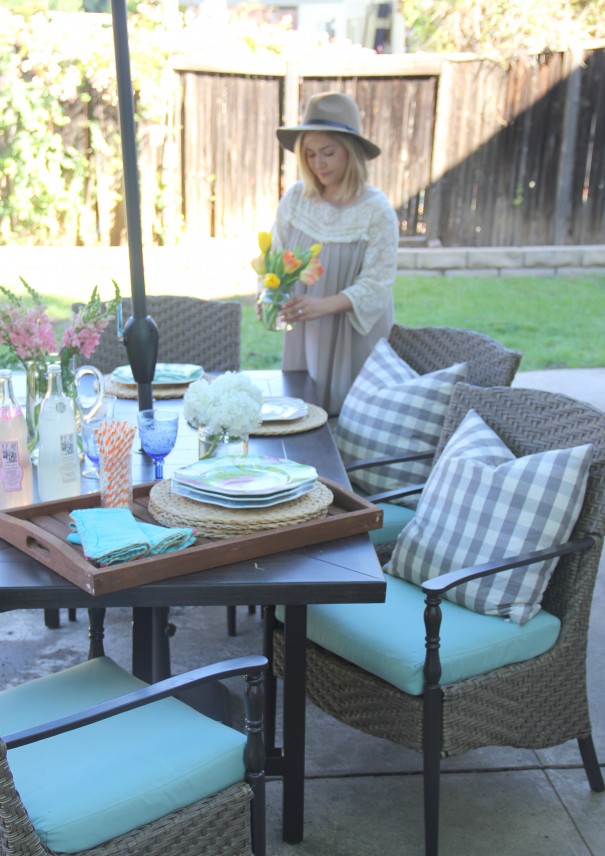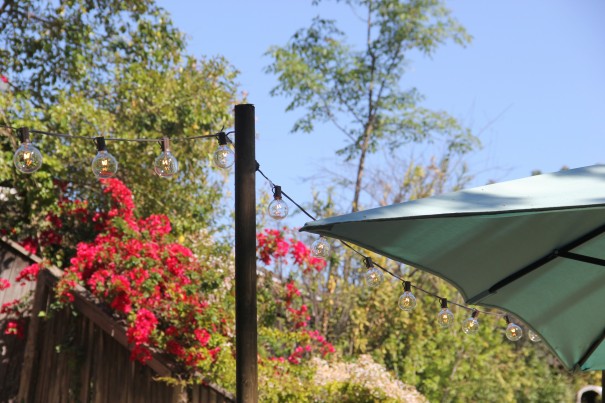 Also, be sure to check out our full How-To on building these easy patio light posts with planter boxes.