Dollar Store DIY Boys Room Wall Art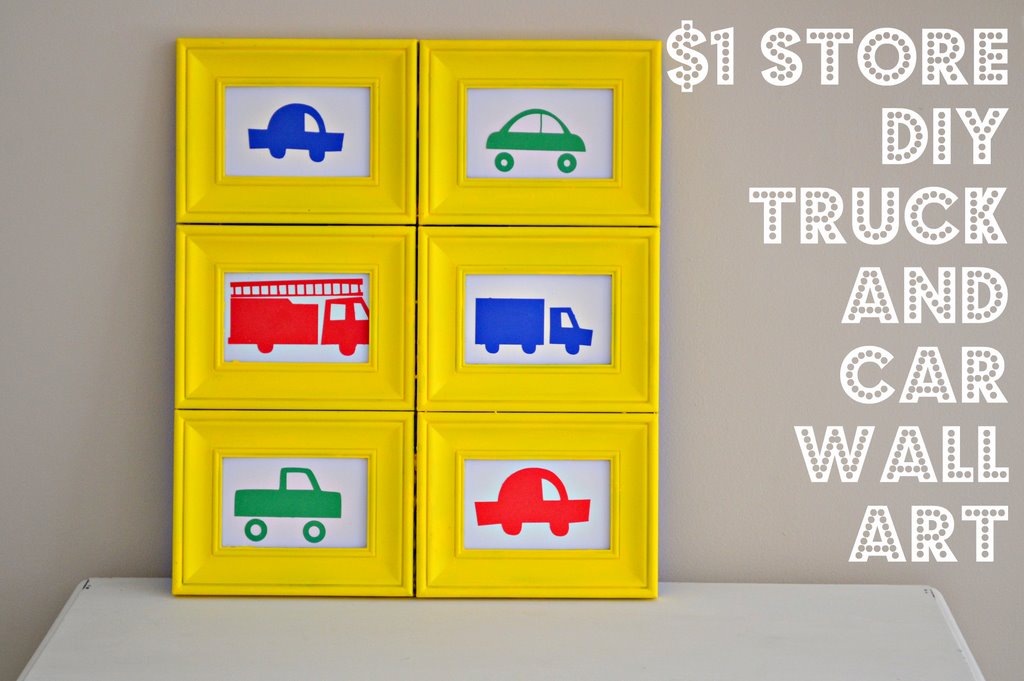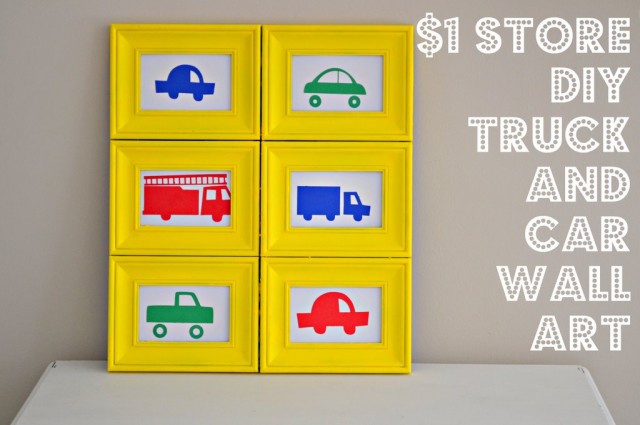 I'm in the middle of giving Lil W's room a bit of a "big boy" makeover.  Aside from his red race car bed, we still have all of his light blue and brown nursery decor in the room–and it just looks mismatched.  And considering he is obsessed with all things related to cars and trucks, we'll be going in this direction for our theme.
I made this wall art using frames from the Dollar Tree.  It was super easy.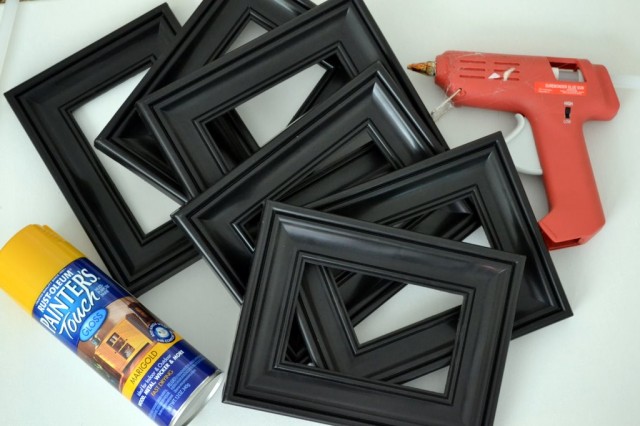 Supplies:
6 4×6 plastic frames from the Dollar Tree
Spray paint
Hot glue gun (and E 600 glue)
3 sheets of colored card stock
3 sheets of white card stock
glue stick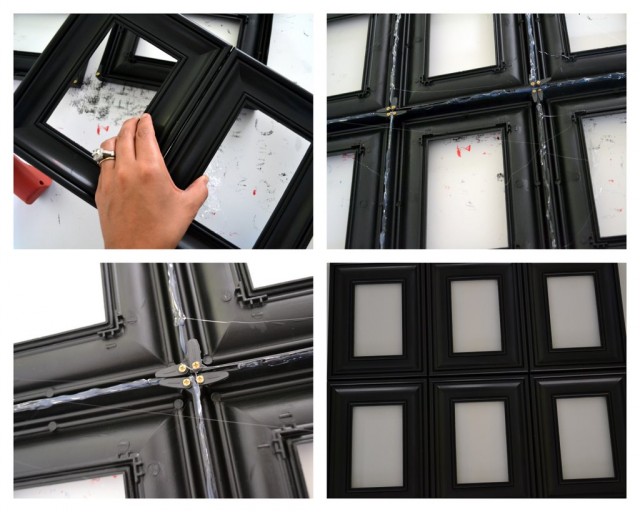 First I removed the backing and glass from the frames. Then glue them together using hot glue. The backside will look pretty messy, but the front will be perfect.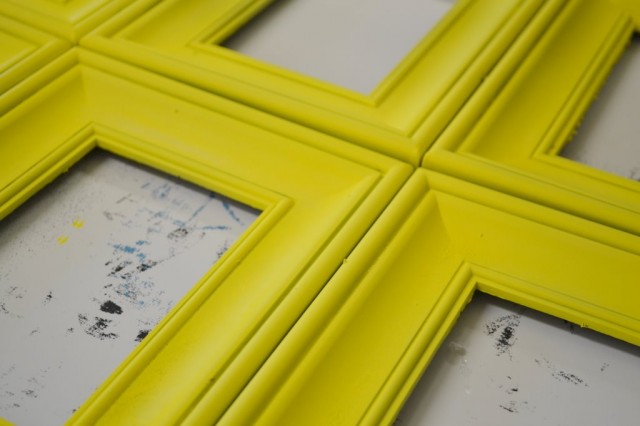 Then I spray painted the front. I found out that in some places the plastic frames didn't take to the spray paint that well. So I touched up the frames with acrylic paint.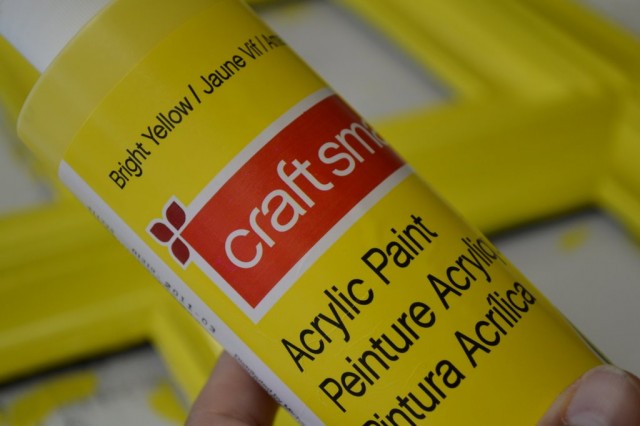 While the frame was drying I used my Silhouette to cut out these cute truck shapes. Then I glued them down on six pieces of 4×6 white cardstock.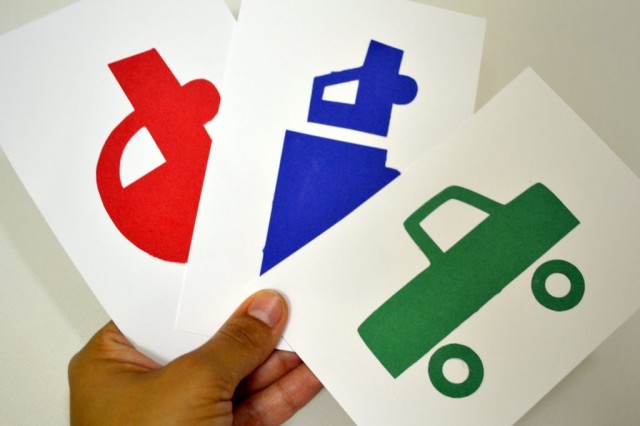 Then I put them in the frames. I left out the glass just so that it would be a little safer in Lil W's room.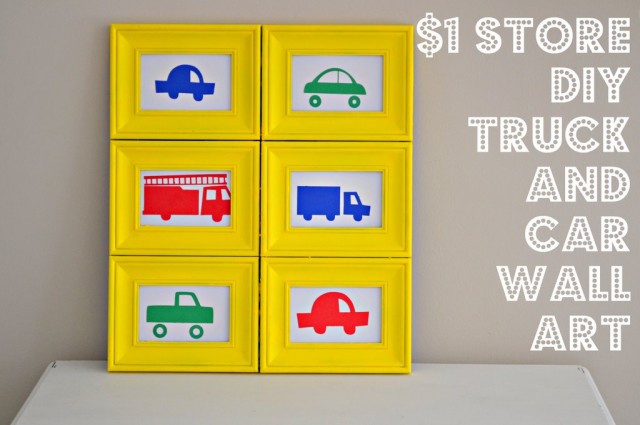 IN HINDSIGHT: The hot glue is probably not the best to use, because over time the frames will fall apart. Once the hot glue dried, I actually went over the whole frame with E 6000 glue.  Also, I think the project would be easier with wood frames–I just couldn't pass up these cute ones for only a $1.