It's Beginning To Look A Lot Like Christmas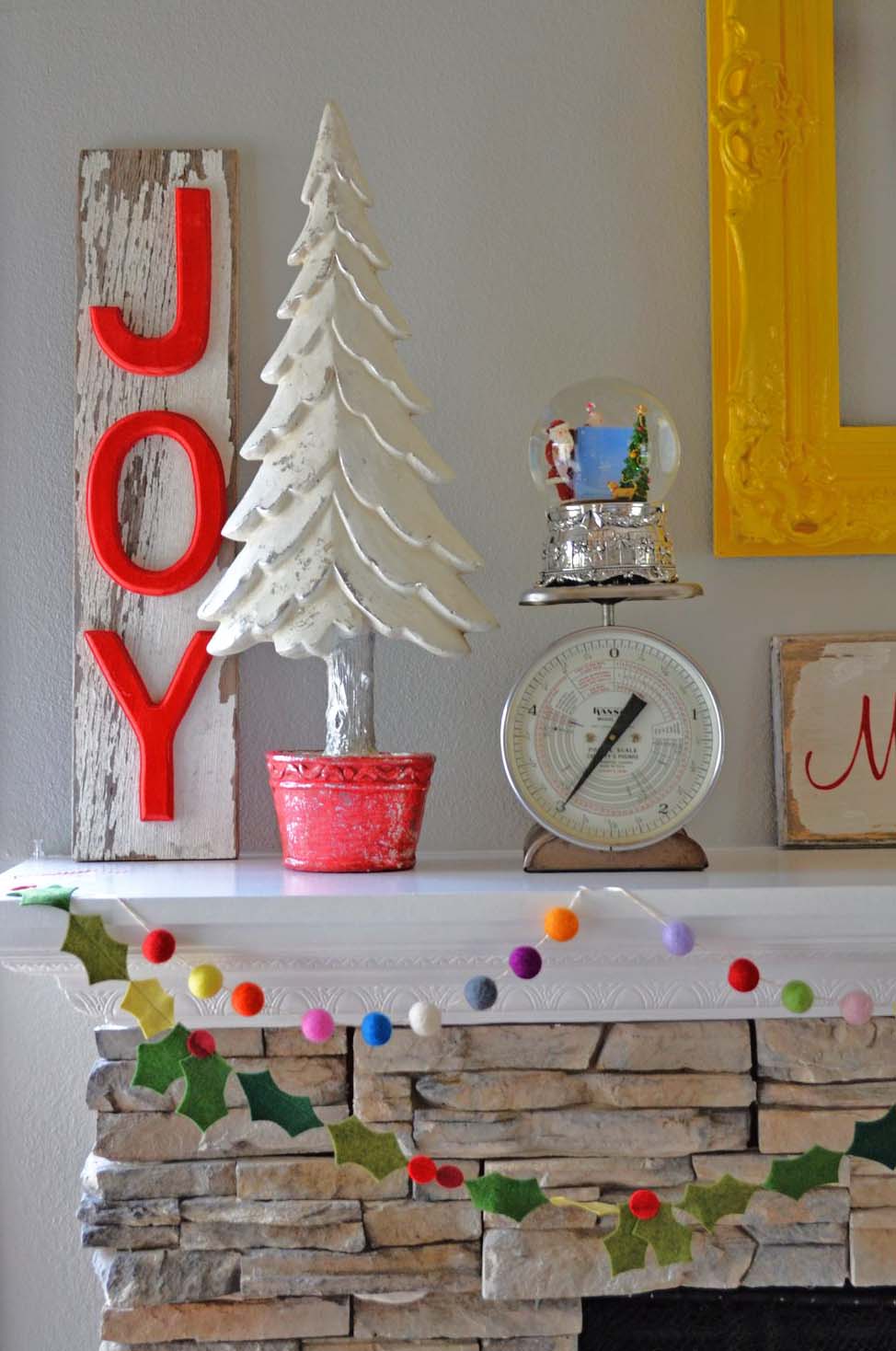 It's beginning to look a lot like Christmas–in pictures.
As the boys get older, this time of year becomes more and more exciting.
Man do I love seeing the holidays through their eyes.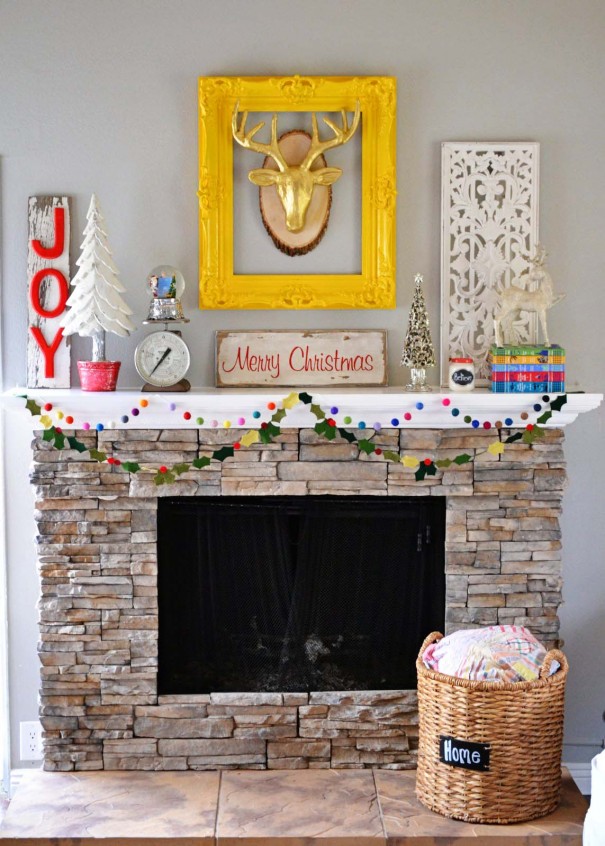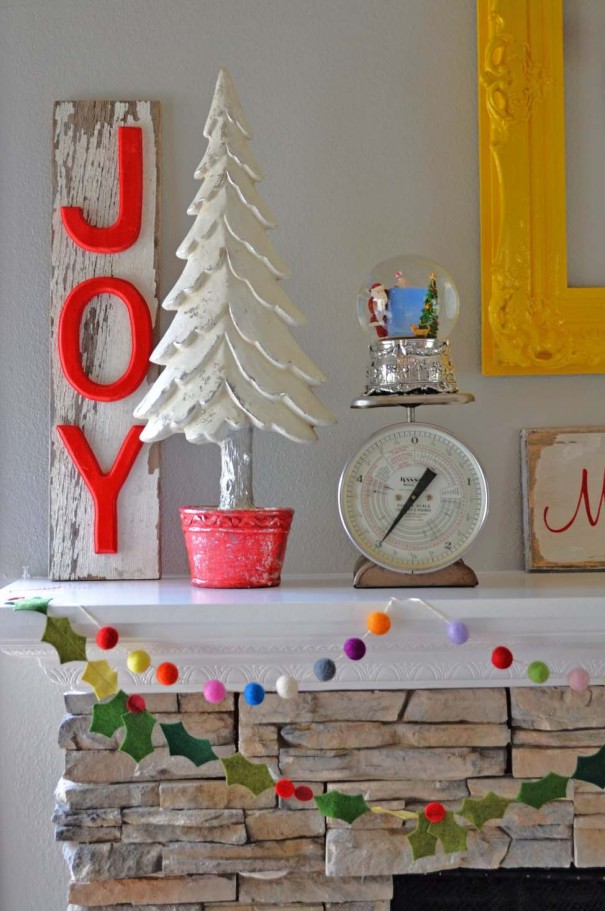 Joy sign // holly garland // felt balls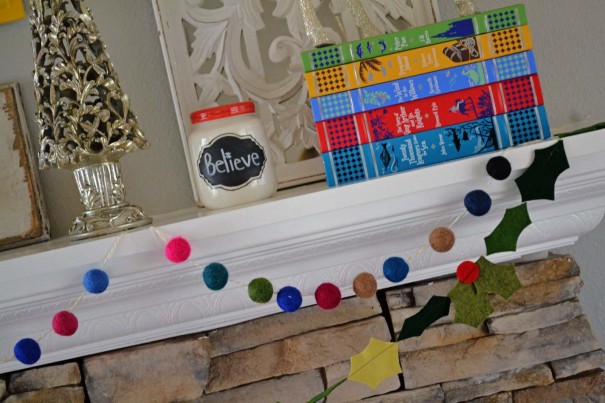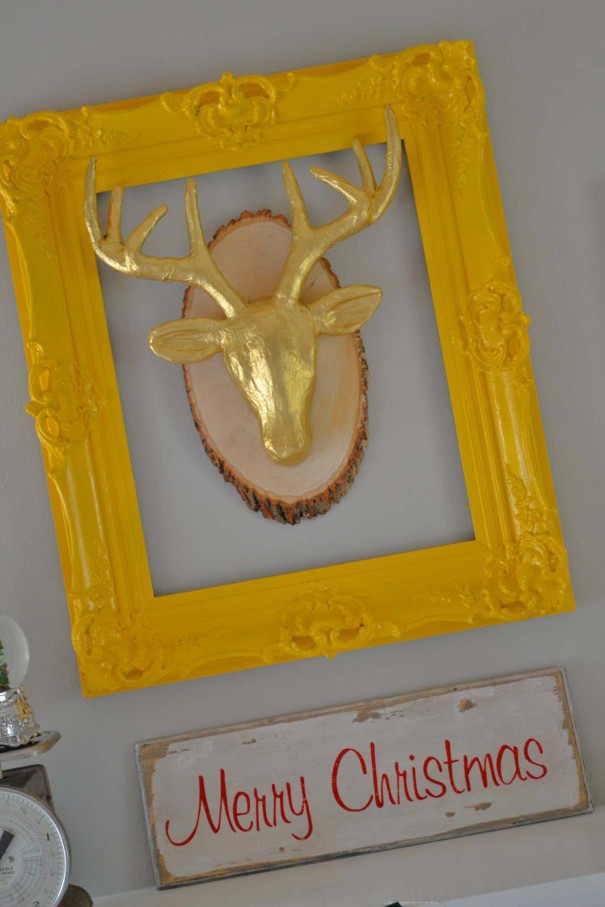 Deer Bust // Merry Christmas sign, local // white tree, local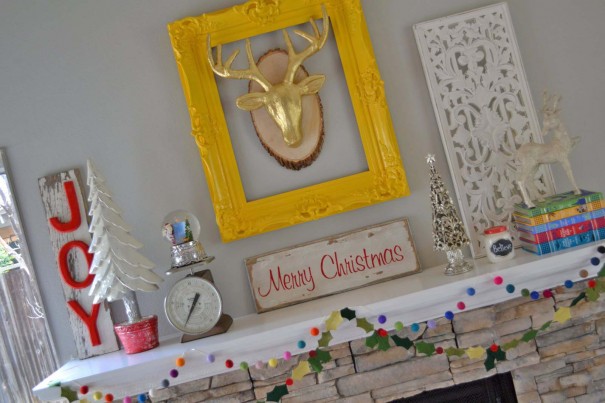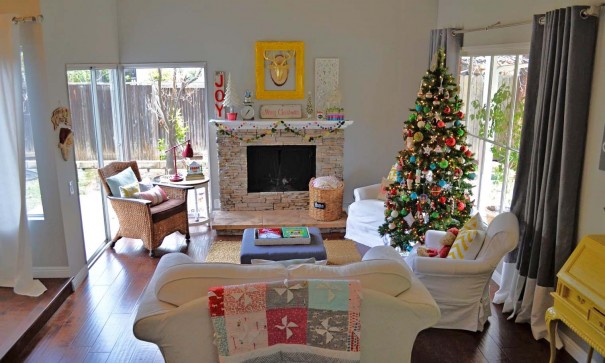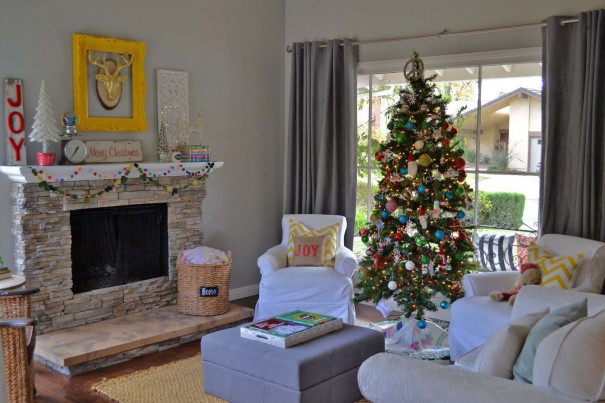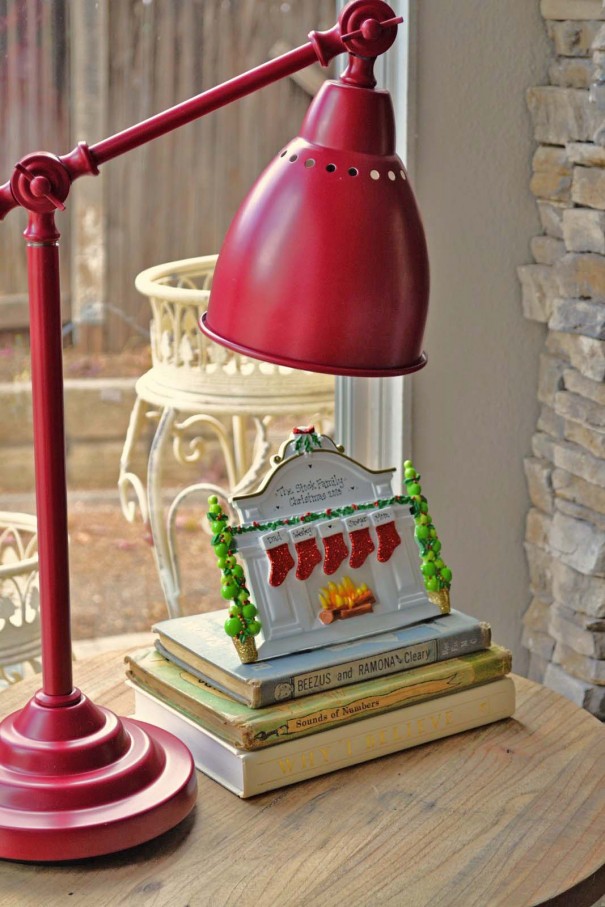 It's a bit of a tradition for Ben to get me an updated "personalized" ornament or plaque as our family grows.  I love watching out collection grow.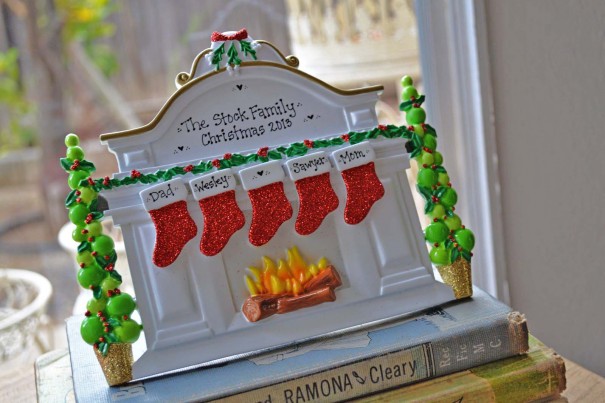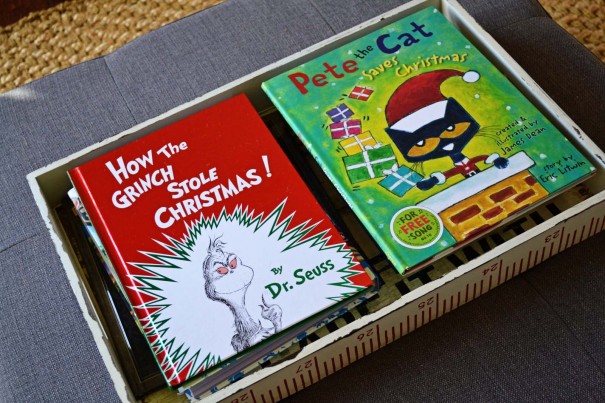 I like to keep our Christmas books out as part of our "Christmas room". We read them together more this way.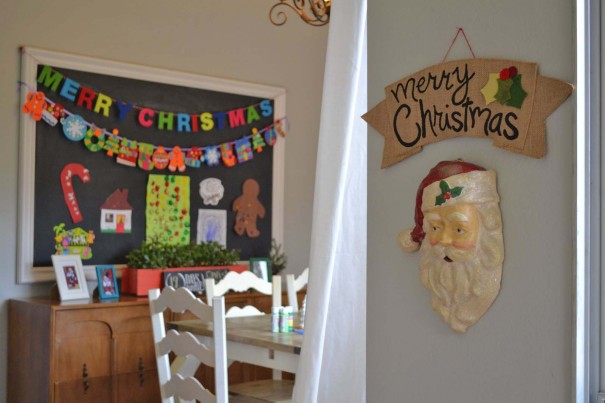 Burlap Merry Christmas Banner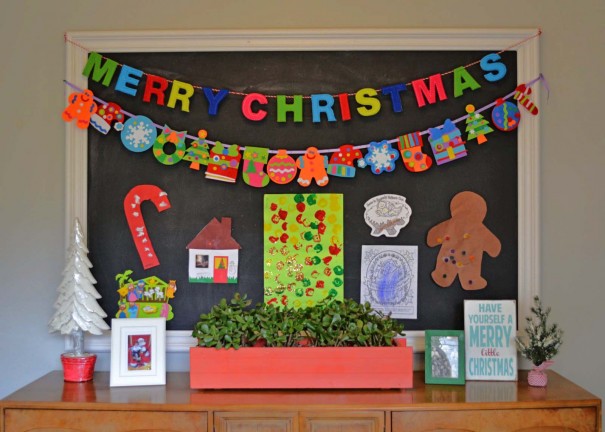 Felt Merry Christmas banner // Ornament Banner Kit made by Wesley
I love using the chalkboard to hang all of Wesley's holiday art work.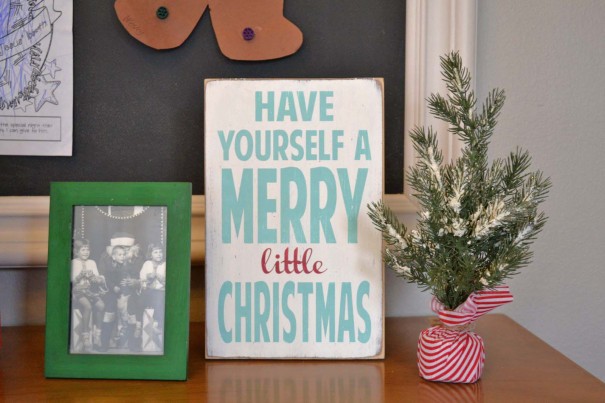 Merry Christmas sign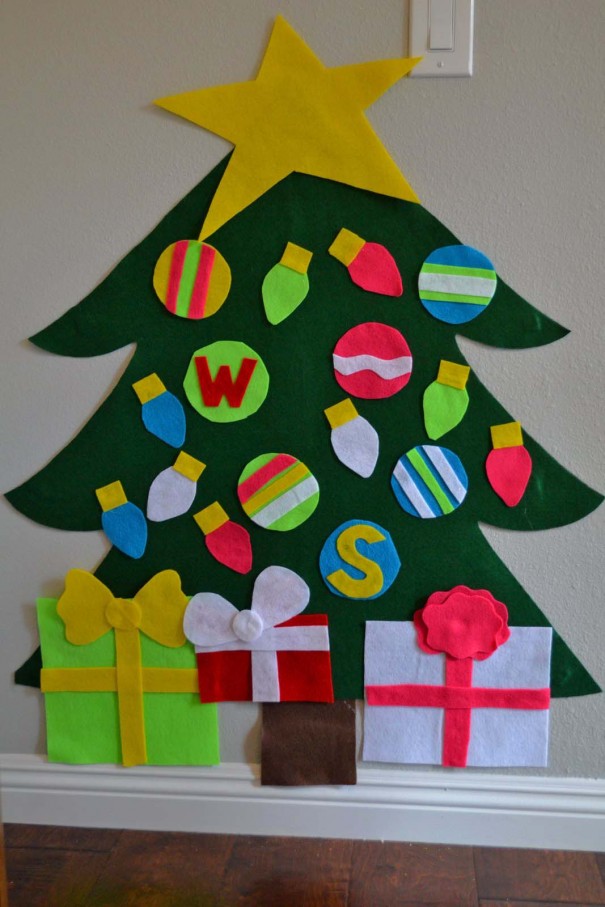 I made this felt Christmas tree banner using a handful of tutorials I found on Pinterest (not one in particular). Search "felt Christmas tree" on pinterest and you'll find a bunch.  The kids LOVE it.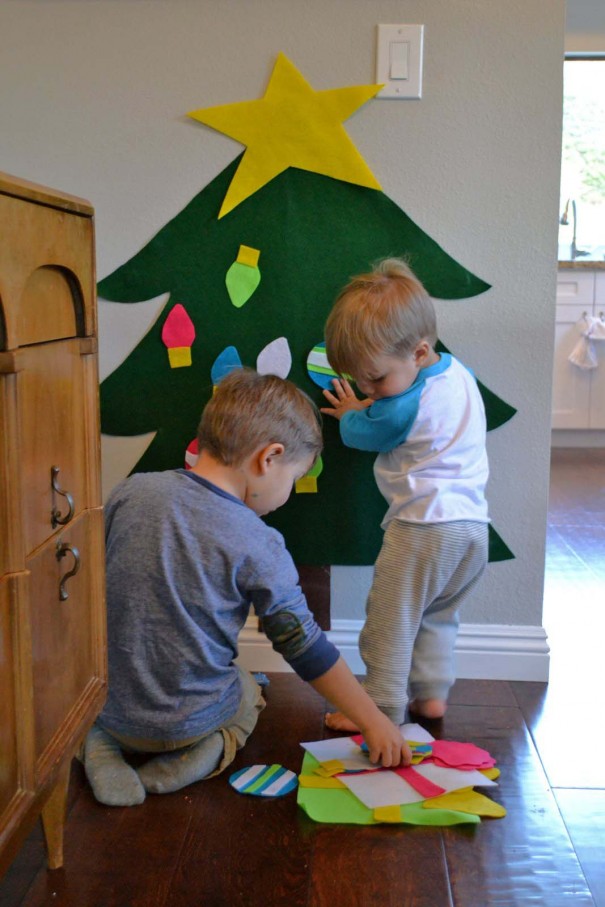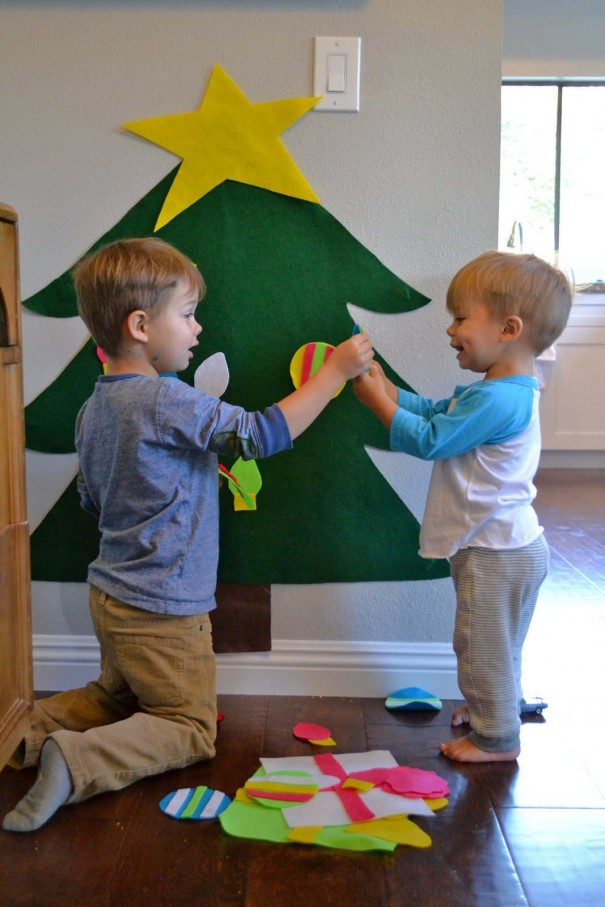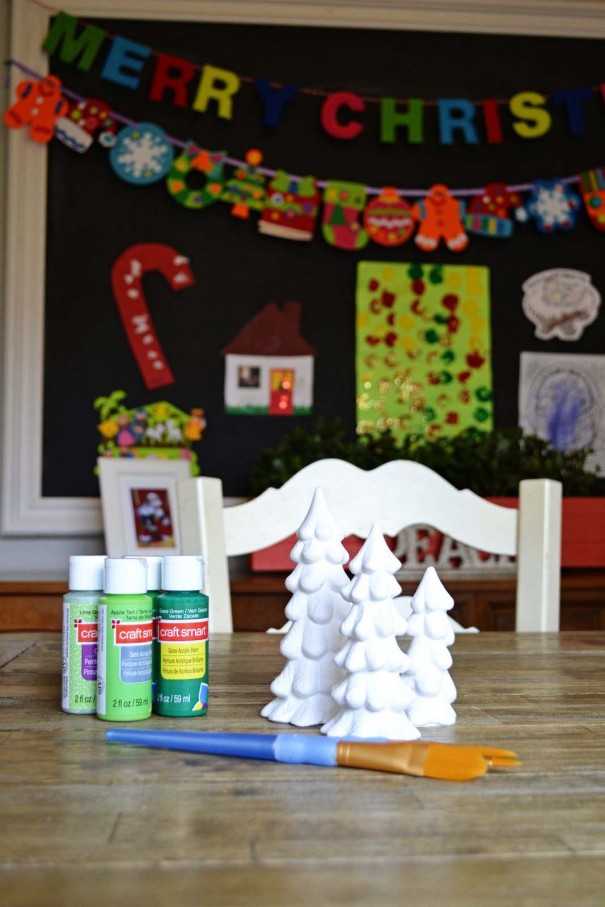 Loving that Wesley is old enough for Christmas crafting. I picked these up at michaels and wesley painted them a few shades of Christmas green. Now i get to pull them out every year and smile about his 4 year old art skills.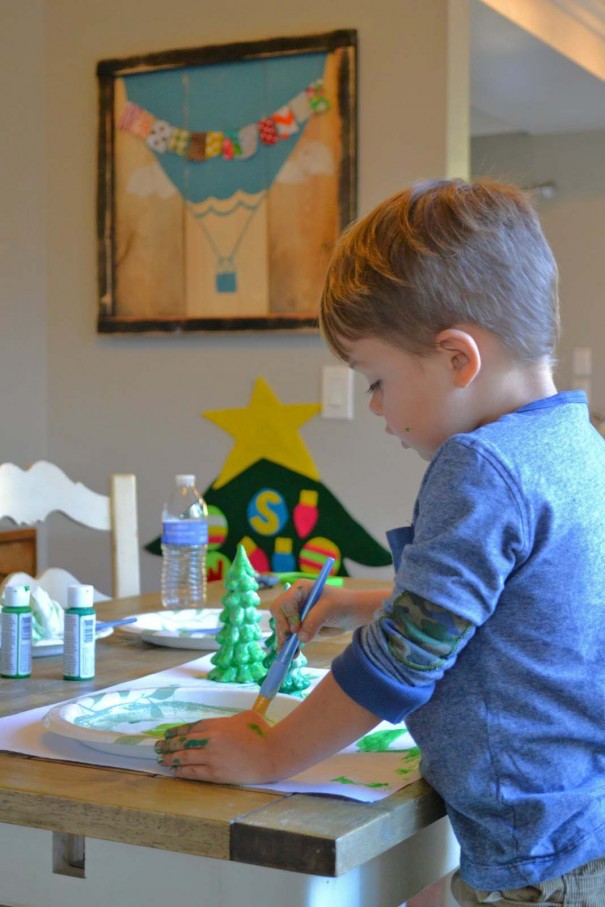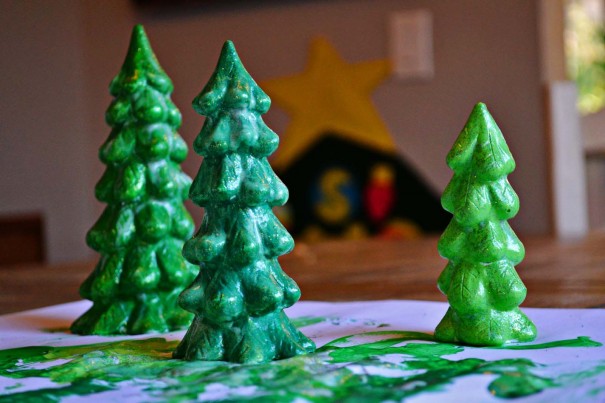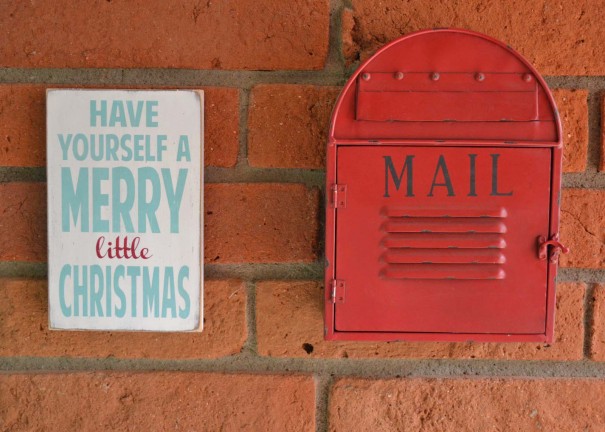 I ended up moving the Merry Christmas sign outside to welcome people at the front door.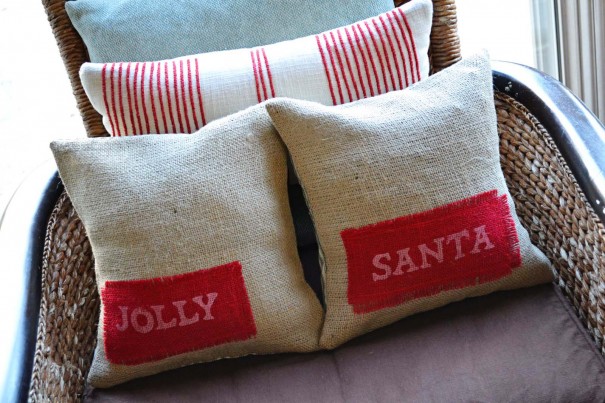 My mom made me these burlap Christmas pillows.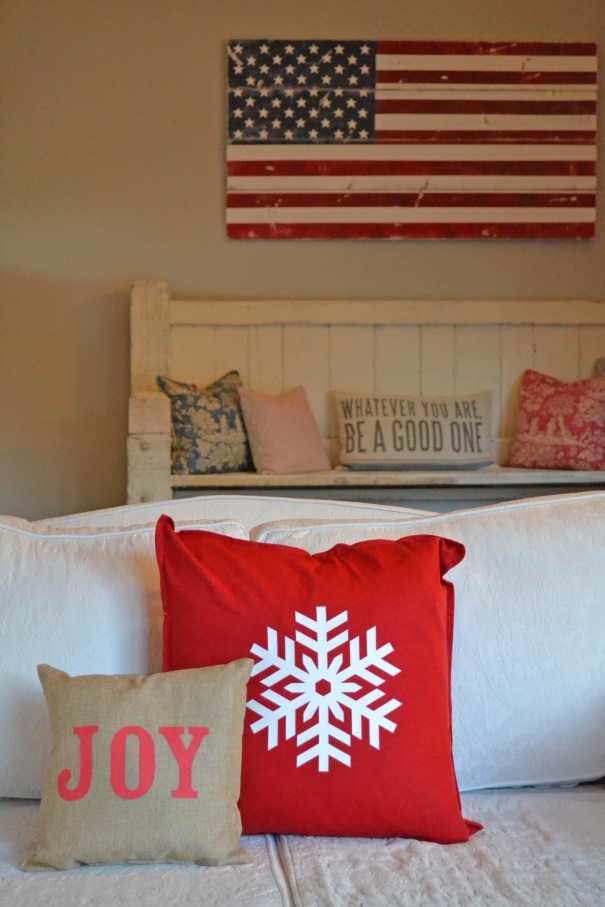 Snowflake pillow cover // joy pillow from target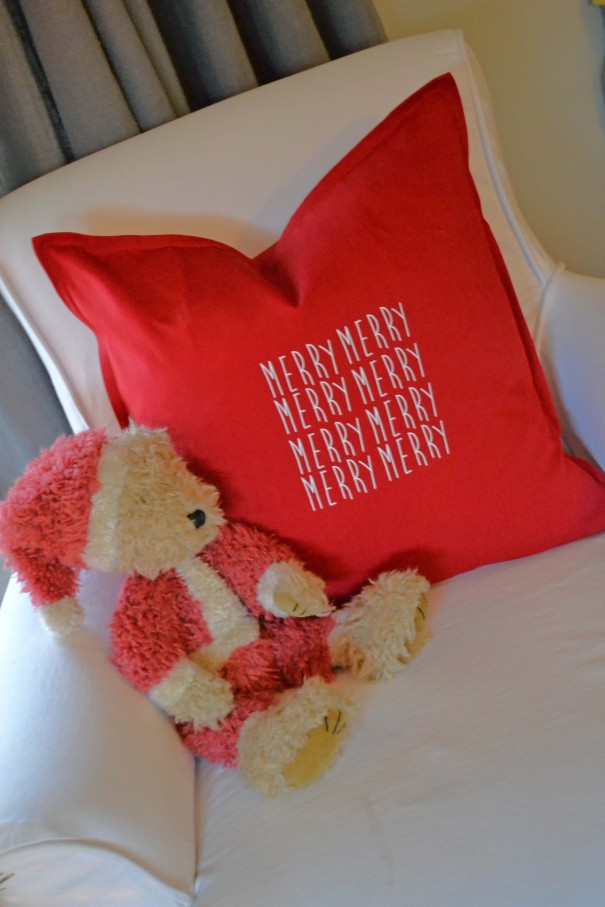 Merry Merry pillow cover
This santa teddy bear was mine when I was a little girl.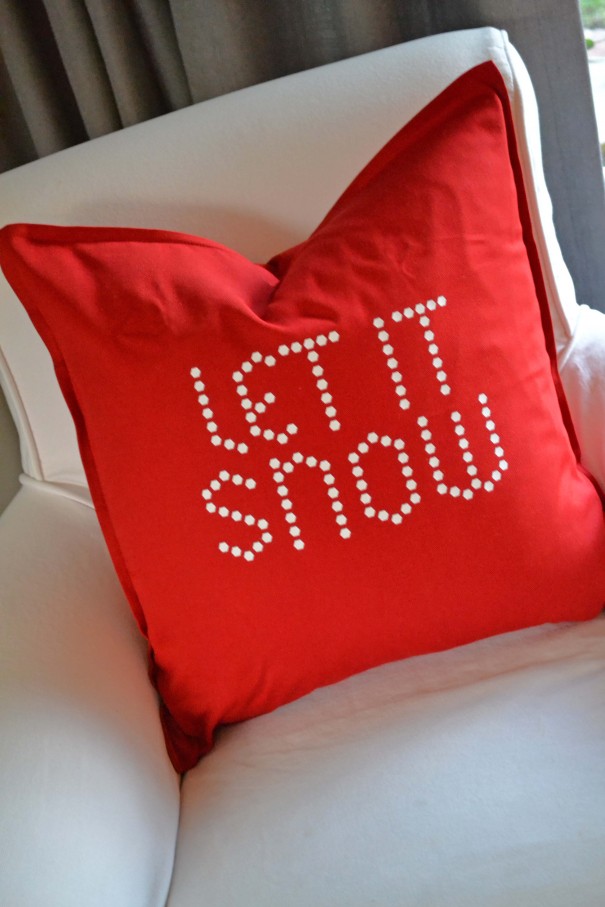 Let it snow pillow cover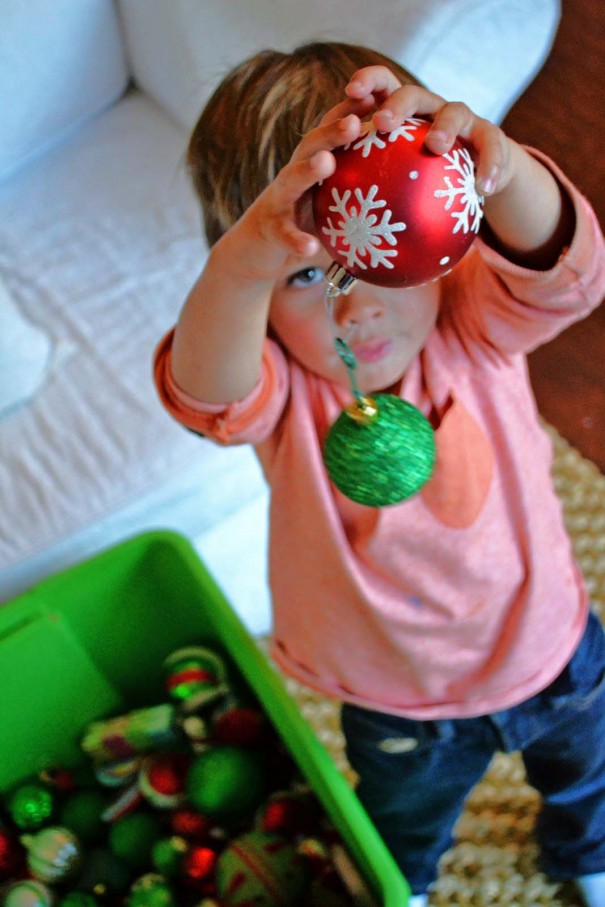 Crazy and ecclectic would be the best way to describe our mod podge of a Christmas tree. A collection of ornaments that stir up my favorite holiday memories. Ornaments from my childhood, my moms childhood, from early in our marriage, handmade by my grandmother and mother-in-law, and ornaments marking our Children's milestones. I look forward to pulling these out every year!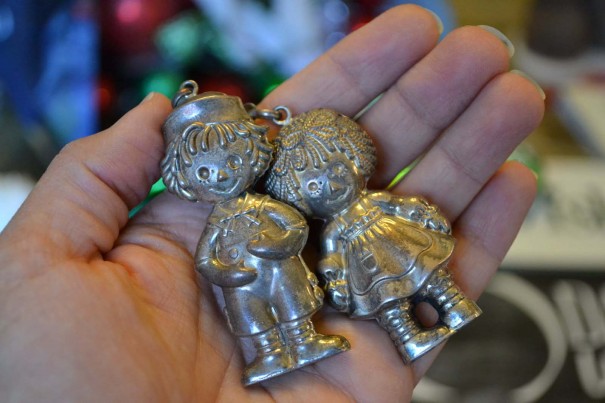 My mom's when she was a little girl.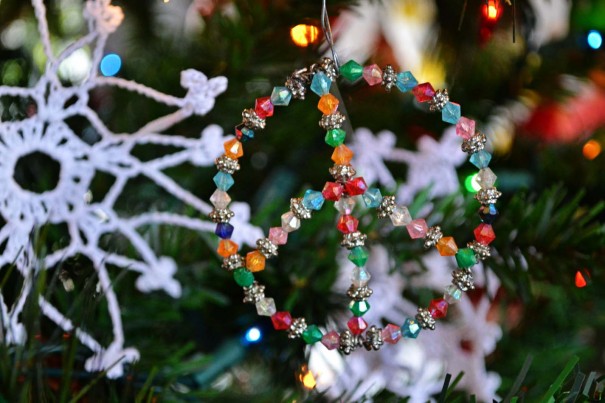 One year I had an ALL peace sign Christmas tree–my grandma made me this one to add to it.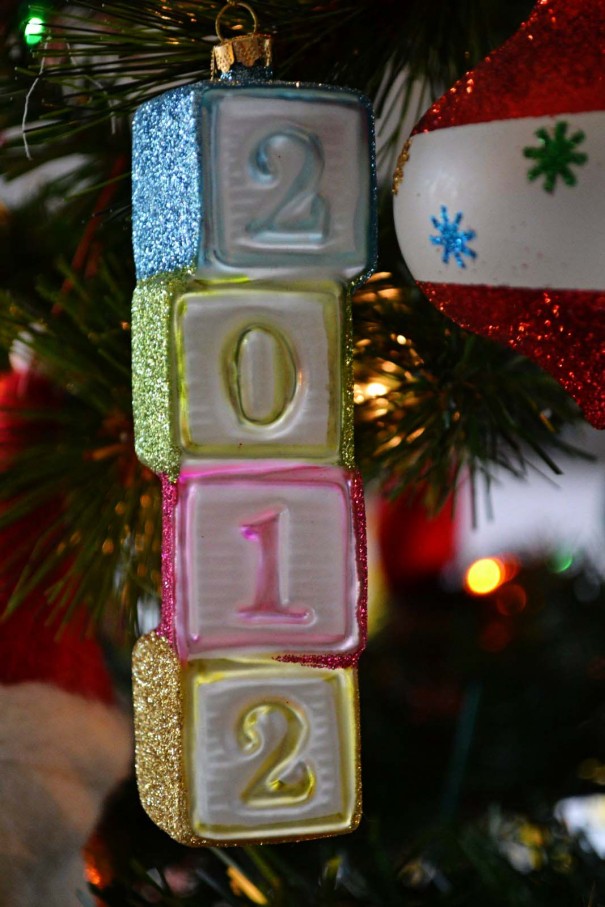 Sawyer's birthday ornament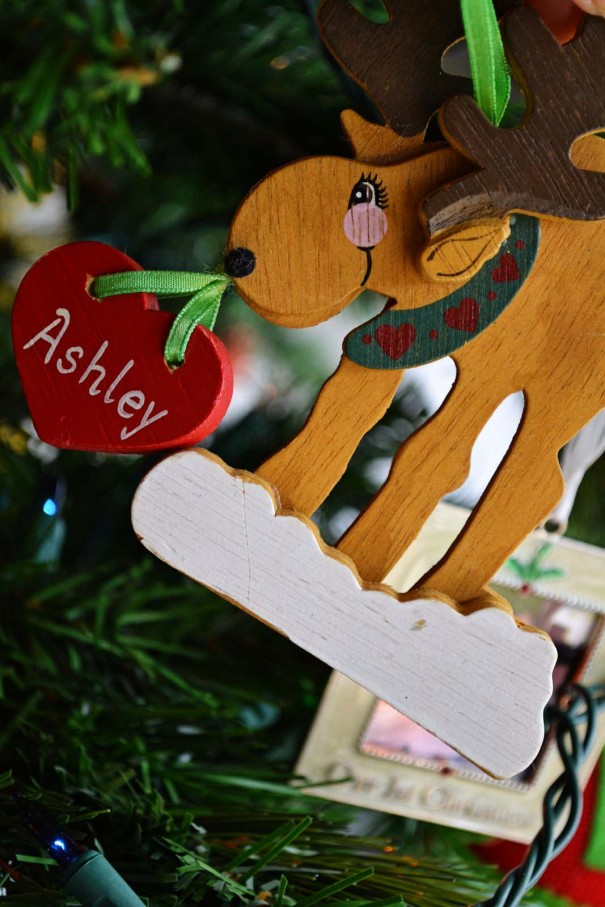 Mine when I was a little girl.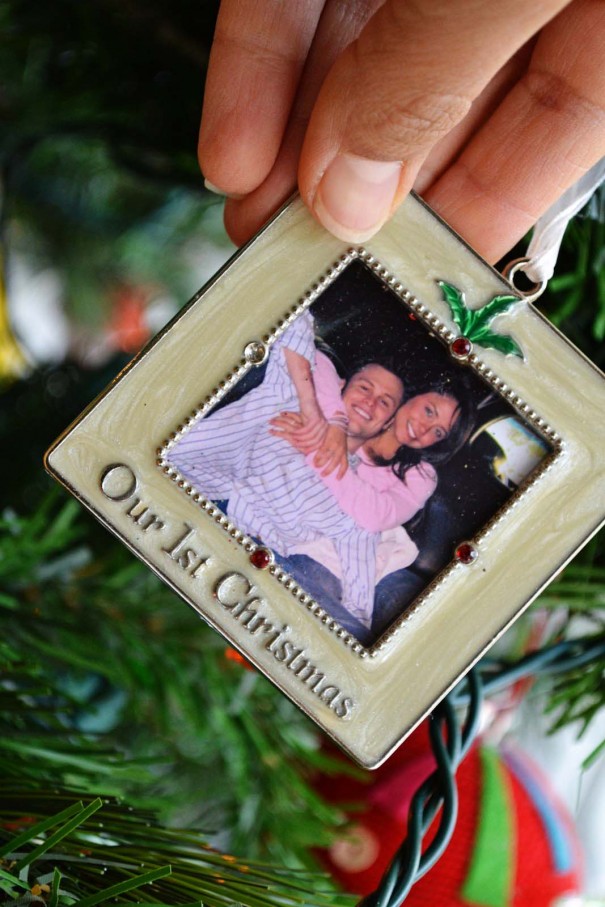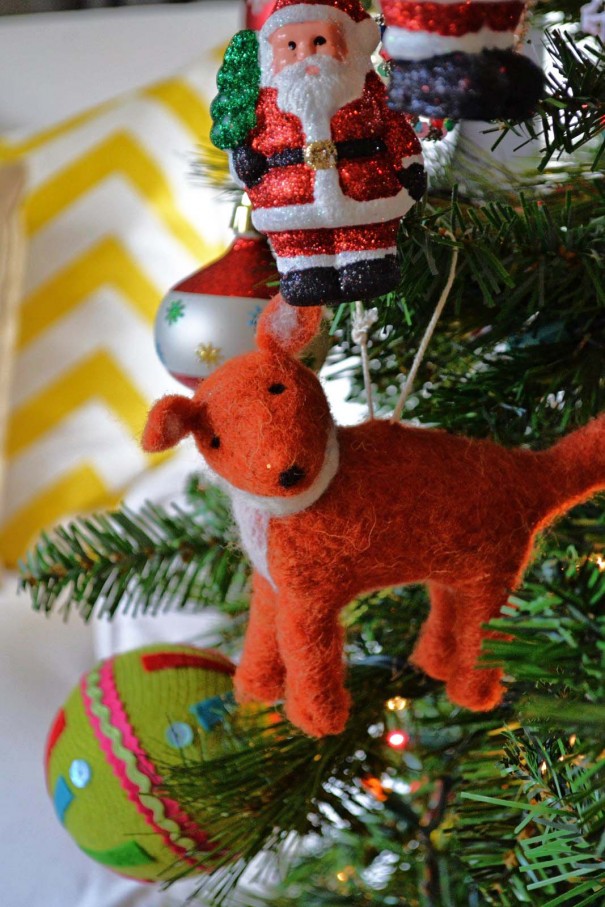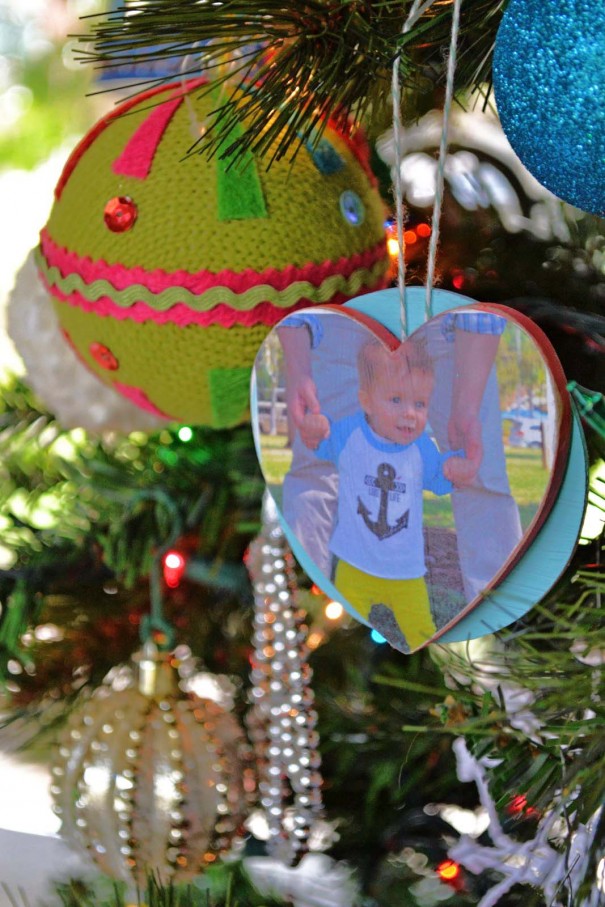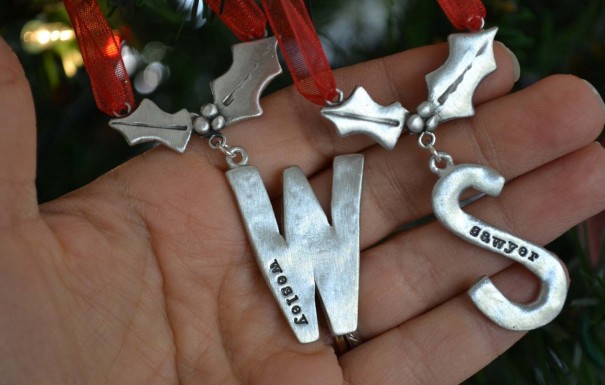 Personalized pewter ornaments.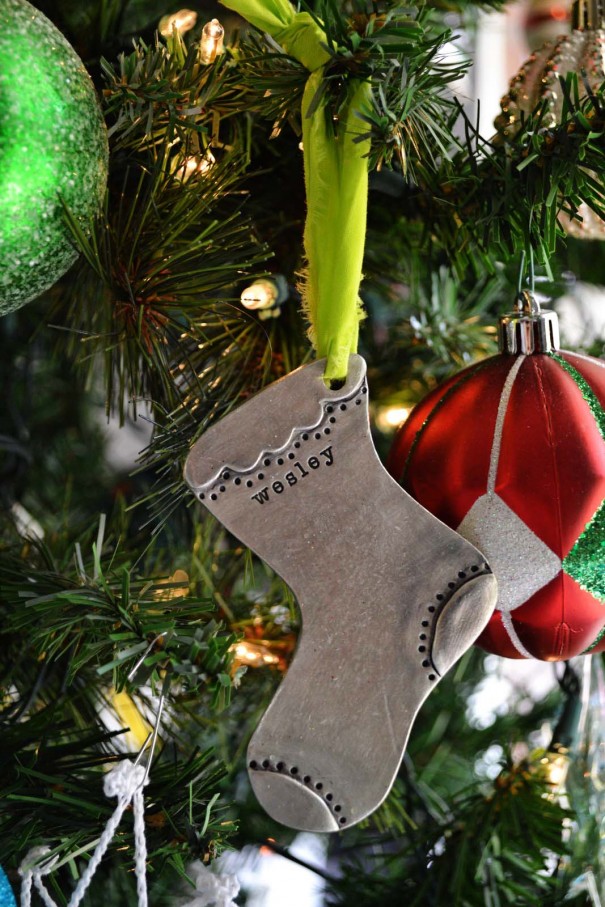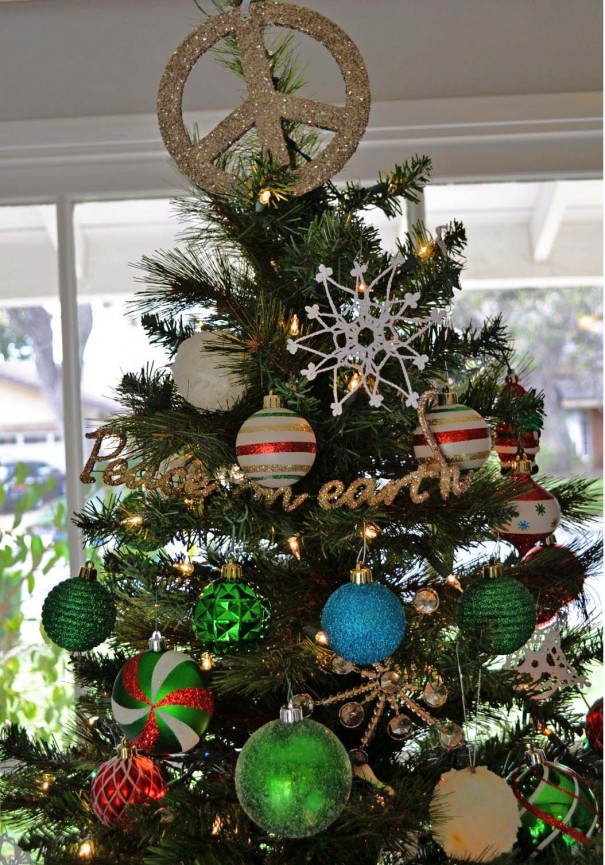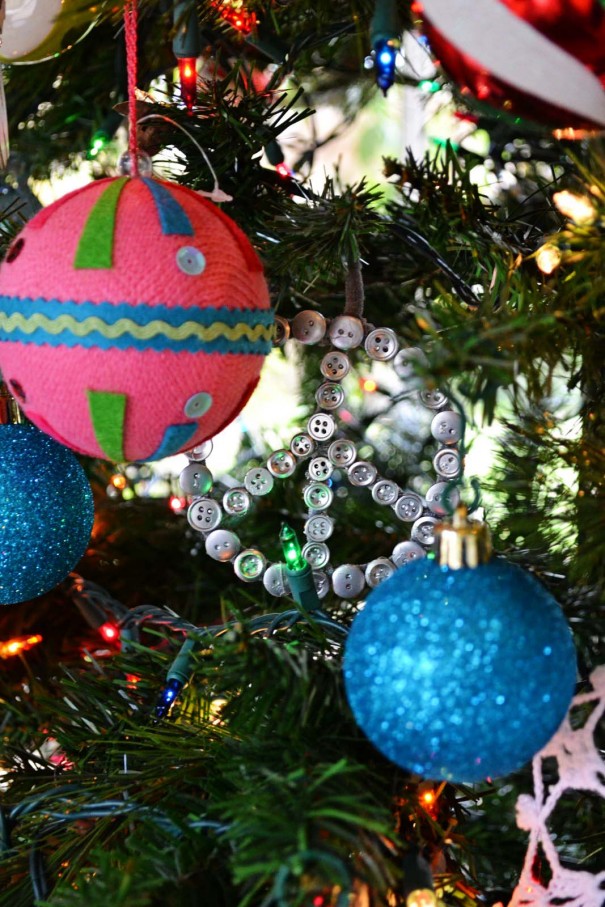 Would love for you to share your Christmas decor in the comments.