Inside Your Favorite Bloggers Homes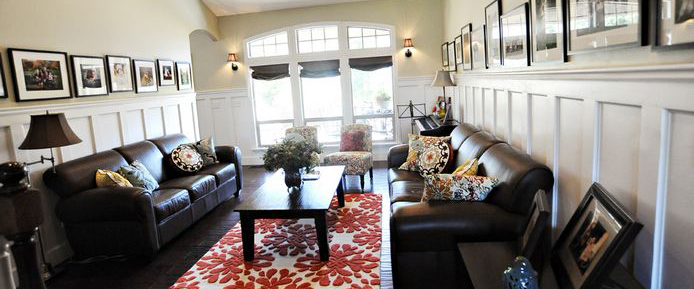 Hello friends!
It's Kristen, the photographer turned craft-a-holic over at Kristen Duke Photography.


I'm happy to guest post at Little Miss Momma today…it's fun to do a little blog swap to get a change of scenery;) Ashley asked me to share a summary of my favorite things that came out of my Decorating with Portraits series that I hosted in September on my blog. If you aren't familiar with it…each day in September (including weekends plus a few double posts), I had a different contributor share how THEY decorate with portraits in their homes.


Here are 3 reasons why it was so much for for me:
1. It was SO fun to have a glimpse into the homes of my blogger friends and to see how each came up with a different design for decorating with portraits
2. I LOVED to see what images they chose to display of their family love
3. Hearing their thoughts on why they see the importance with decorating their homes with pictures of their loved ones resonated even stronger with me that it. is. important.
I seriously get emotional about this (I tend to get emotional easily) because I have such a passion for beautiful portraits, but an even bigger passion is my love for my children and showing them. I am constantly trying to think of ways to spend time with them, show up at school lunches, make special birthday cakes, help in the classroom, read books with them, hug them, tell them I love them and I often fall short. But having my walls plastered with THEM and US is a constant reminder that they. are. loved….immeasurably. It is something that they may never comment about, they might not know how to express it into words, but an unspoken dailey visual that they are a part of a family team is something that I hope sticks with them on rought days and later in life will flash back fond memories.
I loved what Shawni from 71 toes said in her post, "I think we underestimate the influence of what we put on our walls. My kids notice the second I change something. So I better make what I put up count. And what can be better to remind children of how much we value our family than pictures of that family…together and separate…anything that reiterates how much we love each other."

And sometimes maybe our children aren't feeling so much love for us as parents or their siblings, but having that visual reminds them of happier times, that we DO have fun together. Here is a favorite image from Shawni's post (she shared pics from all over her home):


I love the candid images in shadowboxes in the computer/dining area where there is high traffic.
Hopefully you saw what Ashley shared, several of her lovely wall displays, especially loving this with inspirational family quotes mixed in:
I also really loved the post from Kiki Creates where she combined her lovely design work with words that can be daily/weekly changed along with a picture:


The frame becomes a dry erase board!
Another favorite post is from Pied Piper Photography because she has many displays in each room (she also shared from rooms around her home) but she uses lots of COLOR and I LOVE color! Here is an example from her son and daughters room:


I think people think they have to have their images professionally taken to display them and I disagree (shocking as a photographer, right?). Though I do believe in beautiful portraits, it doesn't have to be professional done. Sometimes it isn't in the budget to do that every year, but it is important to me to have the family (including mom and dad) in pictures because it is so rare that we are in any pictures. If you haven't had your family pictures done in a few years, have them done! If your budget doesn't allow a professional to do so, grab a friend and have them do it (do a swap), just do it!
Peekaboo Photography's post left my jaw dropped, and it was fun to see all around her home as well. I take so many that I want to hang a lot, too. Her different room designs gave me great ideas for sharing many in each room. I especially loved the gallery look in her family room:


here is my post with something fun I created with some vintage window panes I found at a local antique store:


Here are a few links without pictures (because this is long enough and I need to wrap up this post):
My friend Tricia from Dunlap Portrait posted about not having a lot of wall space, so she prints albums and keeps them out. She also has a small easel on her kitchen counter with a family shot perched on it.
Jen from Tatortots&Jello posted of how she used beadboard, their family letter, and a circle bunting to spice up their decorations.
Lara from Less Cake more Frosting shared about combining professional portraits and snapshots in the same space by changing them all to black and white to make them cohesive.
Heather Walker Photography shared about making shadowboxes with pictures and small memorabilia their family has collected from vacations. LOVE!
Your Home Based mom has all of her children out of the home and shared her dining room of portraits through the years.
And a few more with pics (because it accidentally got inserted at the end and I don't want to re-do it)
Amy from The Idea Room shared her family portraits along with their family motto, "No Empty Chairs."


She says, " This is in reference to our belief that we want all of our family present and for there to be no empty chairs around our dinner table now and as we gather together again in heaven someday. I am a big believer in displaying photos of your family and loved ones in and around your home. I believe it creates a great sense of love and unity among all the family members. I believe the images that you display in your homes are a direct reflection of the things that occupy your mind and your heart."

I simply LOVED what Char from Crap I've made posted about, and this is how she starts, "My 5 year old has Asperger's. Because of that, he FREAKS out about pictures and we have literally no family pictures worth displaying from the last 5 years or so. Any pictures I display are mom taken snapshot type pictures because at least he's not rolling around on the ground/chewing on his shirt/screaming/giving a thumbs down/hiding behind someone/etc."

Her post is a tear jerker. Not only are her "snapshots" lovely, and the super fun and creative display she made, but her words touched my heart.


{Isn't her turquoise piano pretty rockin'?}
Whew–that was long! There are SO many more great ideas…I almost feel bad highlighting these few because I loved something about EACH post! Go check them out on my sidebar (under my Say NO to Auto beginner's book) under the green frame, each one listed by date.
And if you want to see what has been pinned by others from the Decorating with Portraits series, check this out.
Have a great day!
Kristen