Loss and Heartache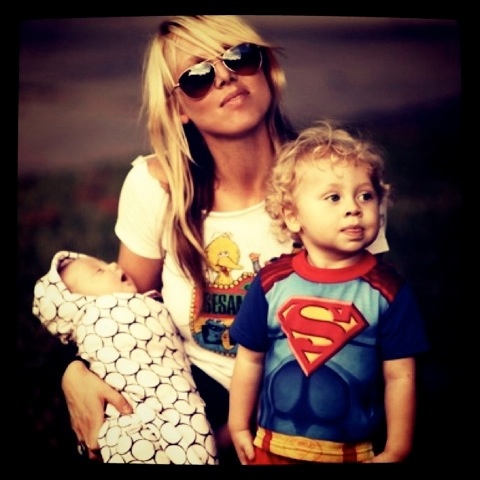 I've talked to y'all about Casey before. About how she inspires me. About her strength. Her faith. Her story. Casey has blogged with us before…about her biggest fear. If you missed that touching post click here.
Today's guest post by Casey is a bit of a sensitive topic.
If you've been ready Casey's blog for a little while, then you probably remember the exciting day that she announced she was expecting her third precious baby.  And then you looked forward to her updates, the adorable photos of her perfect pregnant belly, her inspiring pregnant fashion, but mostly the pure love in her heart for her unborn babe.  If you were reading, then like me, you knew how lucky this baby would be…to live in a home where love and faith are the governing principles.
And if you you had been reading Casey's blog on the day she announced that she had lost her precious baby, then, like me, your heart hit the floor. Tears filled your eyes, and a part of you felt the loss in your own heart.  Whether you have lost a child of your own or not, you felt some of Casey's pain.
And while her heart was broken, Casey didn't shrink from her pain. She wrote about it. And then she shared it with us, so we could know that we aren't alone with our feelings…that others out there know exactly what we have been through, because they've been there too.  And I admire her all the more for this honesty and openness.  Thank you for giving us a piece of your heart Casey.
Here's Casey:
My name is Casey Wiegand, I am a freelance artist, wife and mama. 
I love painting and sharing our life through 
my blog
…where you can expect pieces of my perspective on life, faith, kids, marriage, with touches of art, creative inspiration, projects and things I love along the way. I have two little ones in the hopes of lots more and am married to the love of my life 🙂

Today I want to have a coffee date with you. I don't drink coffee actually but grab a cup, I'll grab a coke and let me tell you a tiny piece of my story.
If we were hanging out, I would tell you I lost my baby last month. 
Being honest, at first, even with some tears I felt like I needed to be strong. I thought I can't be sad…I have so much to be thankful for and people have suffered many losses like this before…Casey be strong. My mind is able to have good perspective, I know that I am blessed with 2 beautiful babies, I know we have never suffered a miscarriage before or dealt with any kind of infertility but the truth is…
I am hurt, heartbroken, sad, empty. 
I want back that baby. Addison. 
I want to be 4 and a half months pregnant 
(which is how far along I would be now).
I decided today I dont care if anyone out there in the world thinks it is silly that I am sad, devastated, heartbroken over this loss- because I need to be real about how I feel.
I looked at a baby that looked just like Aiden and Ainseigh at 3 months…and I know it would have grown up to look just like them and love me the way they do….and that little person is gone. It's strange having a loss after having two children because I naturally imagine it looking and acting very similar to them… 
it had such a reality to it.
God is so good and does wrap us up in these times of heartache… and I trust with my soul that He has a plan. But it doesn't soften the hurt. I was uneasy all morning the day I went to "deliver" baby Addison. I went with a huge lump in my throat.
My doctor is a beautiful soul…her nurses and staff truly are like family to me. They have walked through some hard hard things in my personal life along side with me as well as 2 
rough starts
. She cried along with us that day. She answered all my questions. I am sensitive soul- I take great care and respect to the little life that I had started in me and I wanted to make sure that afterwards, even so small, it was respected greatly. 
I miss the dreams we had for this child.
 It made me feel better to give him/her a name…to think about the day I reach heaven he/she will be standing there, I will instantly know who he/she is and wrap my hands around so tight.
I love you sweet Addison. I am so sorry I was unable to have time with you here on earth… I don't know or understand, but I love you just the same. Mama is coming someday and we will be together again. 
I love you sweet baby. so so very much.
"I find beauty in not only the beautiful things in life, but the bittersweet and sad as well. To me, there is something poignantly lovely about the human experience from its splendor to its grief. God created all our emotions, not just the happy ones, and for His good purposes. That's why a good cry can feel so good. And hitting our limits forces us to look outside ourselves for a Savior. It is in the plea, when we're at our end, that we can find that which is truly life-giving. Personally, my moments of deepest grief, deepest pain, have resulted in the most beautiful seasons in my heart. I've met God more intimately in those moments than in all the other pleasant ones combined. What isn't completely lovely about that?"-

Leslie