I Have a Secret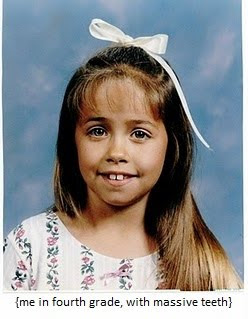 I have a secret.
It is personal.
I have had this secret since I was 9 years old.
My secret embarrasses me, but I am not ashamed.
My secret is a part of who I am, but it does not define me.
I am not in control of my secret.
I can count the number of people who know my secret on one hand.
And today, I have decided to share my secret with you.
When I was in fourth grade I was diagnosed with a form of Obsessive Compulsive Disorder (OCD) called Trichotillomania (TTM). Don't be scared–I'm not crazy (not completely crazy anyway). Trich is defined as "hair loss from a patient's repetitive self-pulling of hair".
That's right. I pull out my own hair.
Why would you do this to yourself, you're wondering.
And I wish I could give you an answer. All I can tell you is that I can't stop.
Doctors and psychologists have little conclusive information about trich, except that it is more prevalent than people realize. In fact, 2.5 million people in the U.S. have likely had trich at some point in their life. And for some reason this little known statistic brings me comfort.
As someone who has battled this disorder for nearly 20 years, I am an expert when it comes to finding others like me. I see you in malls and in grocery stores. I see you when you are driving or waiting in line. I see you carefully select a strand and pull–and then I know your secret. You pull again, because you think no one will notice–and no one does notice, except for me–because it's my secret too.
Some of you, like me, have seen a doctor and know that what you're doing has a name. Other's of you are too ashamed, embarrassed, confused about this behavior–I've been there too.
I first learned I had trich when I was in Mrs. S's fourth grade class. We were learning long division and I was confused–not just a little confused, confused like "I can never possibly understand this, I will not pass this class, and therefore will not move on to junior high and high school, therefore will not get into college, therefore will not get a job, and therefore will surely disappoint my parents" type of confused.
You see, I have always been a bit of a stress-case (even at the young age of nine). Any and every failure felt like the end of the world. And on that day in fourth grade, I felt like I was failing. I went home after my math lesson, went into my bathroom, locked the door, looked at myself in the mirror, and began to pull. And pull. And pull.
About 20 minutes, two very large bald spots, and a pile of hair later I realized what I had just done. Embarrassed and confused I picked up the hair and flushed it down the toilet. I couldn't let me mom see the evidence–I feared she would be so disappointed.
Then I went to my room, crawled into bed, pulled the covers over my head to cover the baldness, and waited for my mom to get home from work.
I'll never forget the shock on her face when she saw the damage I had done. And I'll never forget the tears that filled her eyes when I told her I had done this to myself.
But then, being the phenomenal momma that she is, she realized she needed to show me a different reaction, a reaction I wasn't expecting. She didn't cry, she didn't yell, she didn't ask me a million questions, and she never said she was disappointed–she just hugged me. We hugged for about three hours that night, without saying a word.
The days and weeks that followed were filled with internet searches, doctors appointments, and visits to a slew of psychologists. My mom was determined to learn everything there was to know about trich–and boy did she ever.
Through her research, my mom learned all the medical, genetic, historic, symptomatic, treatment and therapy details about trich. She learned about my tendencies and my triggers. She learned about my signs and my symptoms . But most importantly she learned that this was a disorder she could not "fix" for me. There was and is no cure, no sure-fire way to combat the urge to pull. All she could do was support me, encourage me to be strong, and keep my secret.
Nearly 20 years later, my mom still supports me, encourages me and has kept my secret.
But she doesn't need to keep it to herself any longer.
Why now, you ask?
Why am I divulging this very intimate detail about my life now?
Well, I'll tell you why. Since fourth grade I have never stopped pulling my hair. In fact, as my life gains more responsibility and obligation and thus "stress" (i.e. having a baby), I have found that I pull even more now than ever. I pull while I feed the baby. I pull when I drive. I pull when I watch TV. I pull when I can't sleep.
And the fact that I have kept this disorder a secret has enabled me to give it a place in my life. Because if no one knows about it, then where's the harm in doing it.
Well, now YOU know.
So now I will have to work on stopping–or else I run the risk of disappointing you–and you all know how I feel about disappointing people I care about.
When I started this whole blogging thing I did it for one main reason–to hold myself accountable. In other words, if I am going to post it then I am sure as hec gonna do it (i.e. 5k, diet, be a better momma, etc).
So today I post my secret–as a challenge to myself. 
A challenge to stop.
A challenge to change.
A challenge to be better.
A challenge to be honest with myself.
A challenge to keep this a secret no longer.
*******
For more posts about my secret go here: