What You See Is What You Get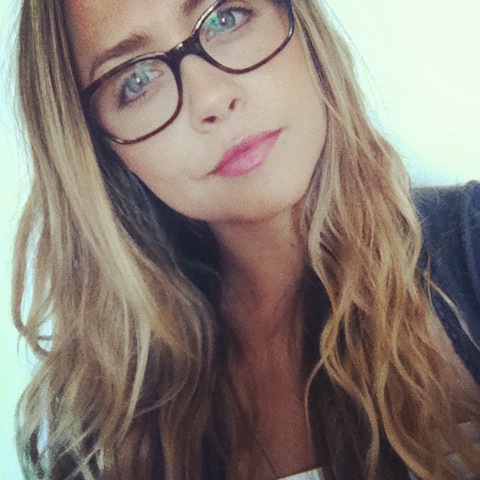 What you see is what you get.
This blog is me.
Every bit of it.
The good, the bad, the ugly.
The crafty, the spunky, the silly,
the happy, the anxious, the content,
the frustrated, the scared, the worried.
The fears, the dreams…
and even the insecurities.
We all have them.
Even the most confident and self assured have their insecurities.
We were designed to have them.
You'd be lying if you said you didn't.
Some of us keep them a secret,
and some of us wear them on our sleeve.
Some of us let those insecurities bring us down.
Some of us let those insecurities define us.
Some of us use those insecurities to justify hurting someone else.
And then, some of us embrace our insecurities.
We learn to love them,
learn to see them as a part of what makes us whole,
as something that gives us character,
gives us humility,
gives us perspective.
Since I was 12 years old,
there have always been things I wish I could change about myself.
About my looks,
my body,
my intelligence,
my personality,
my patience.
Nothing too serious,
just always nagging in the back of my mind.
"Why can't I be as smart as her"
"Why can't I pull that look off like her"
"Why can't my hair look like that"
"Why can't I have her legs"
"Why can't I have those abs"
"Why can't mine be that perky"
And sadly, most of those insecurities had to do with physical appearance, as I imagine is the case for most teenage girls.
But then, not too long ago,
everything changed.
I had a baby.
And that baby changed my perspective.
Made me look at the world differently.
Made me look at my body differently.
Made me appreciate it's power,
rather than focus on what I perceived to be flaws.
The thinning patches of hair represent the nights I lay awake pulling while I worried about little guy and his sleep condition–because when you love someone, you worry about them.
The stretch marks on my stomach represent the miracle that I brought into this world.
The scar below my chest represents my very brief cancer scare, and my appreciation for life.
The love handles on my back represent the times I chose to enjoy ice cream with my family.
My diminishing golden tan represents my need to be healthy for my family, rather than my need for tan lines.
My recycled wardrobe represents enjoying buying for my little one more than buying for myself.
The new me is living with cellulite–trust me its there, lots of it.
The new me does NOT have her pre-baby body back.
The new me will not be caught dead in a bathing suit.
But the new me is blissfully happy!
The new me has learned to embrace my insecurities.
Does this mean I wouldn't love flat abs and a waist like this girl?
Or that I wouldn't drool over the prospect of having this girl's "real" hair and long legs?
Does this mean I wouldn't die with excitement, if I could write a story like this girl?
or be as selfless as this girl,
or be a super Momma like this girl,
or be an inspiration like this girl,
or as talented as this girl,
or have the strength of this girl,
or be a true friend like this girl, and this girl?
You bet I would.
Because I always want to be better.
But I also want to be ME.
And you can take it or leave it.