10 Blog Post Topic Ideas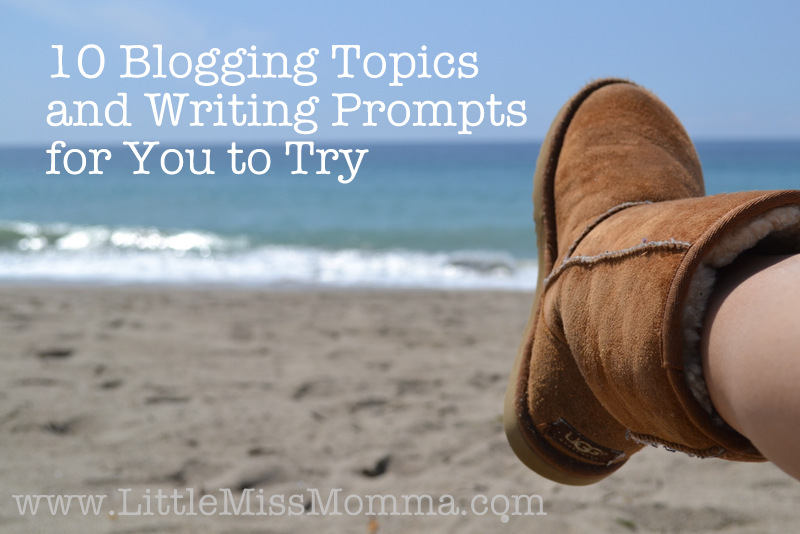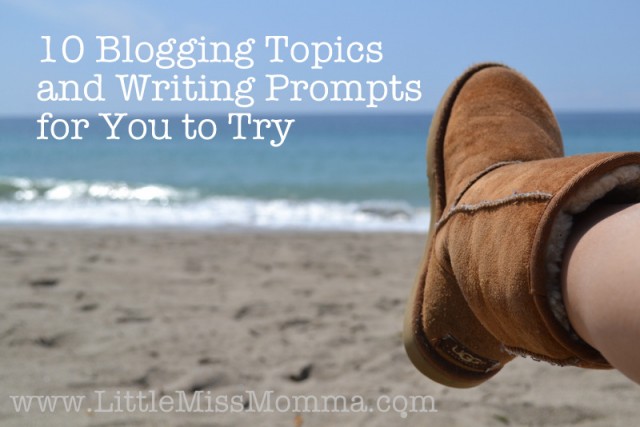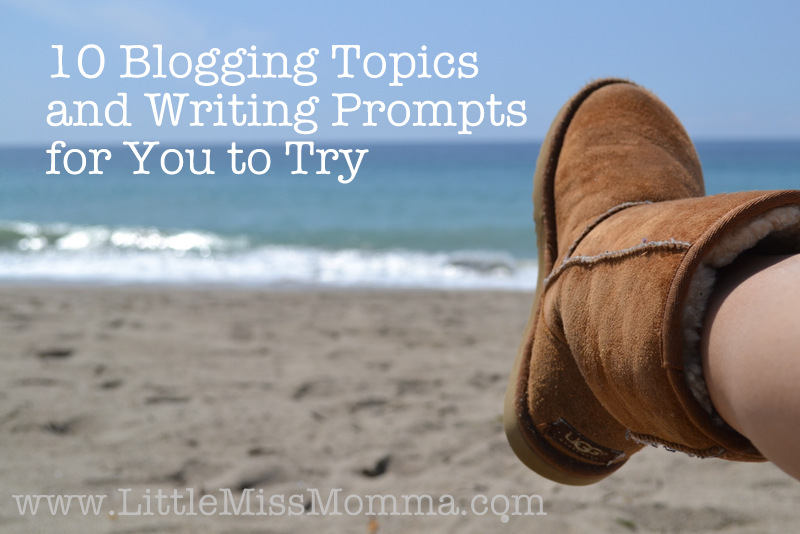 Coming up with new ideas or topics to write about on your blog (or journal for that matter) can be challenging. Which is why a while back I wrote a post about overcoming writer's block.  In that post, I gave one tip that encouraged you to get ideas from other blogger's posts.  Don't plagiarize–simply be inspired by their topics (and give credit to your inspiration in your post).  For example, if a blogger you like has written about their most embarrassing moment, this may inspire you to write a post on the same topic telling YOUR story.
I thought I would take this "tip" one step further, and provide y'all with a list of 10 of my posts that I think you could easily adapt for your own blog.
Letter to Younger (or Older) Me: This was one of my favorite writing exercises ever.  I learned a lot about myself in the process.  I wrote a letter to 16 year old me, from 27 year old me.  You can do the same thing, looking back on any age that may have been pivotal in your life.
Our Love Story: I have done this as a series (and I still haven't completed it).  In a somewhat similar fashion to the Pioneer Woman, I have started to write my love story in chapter format–each as it's own post.  Try this with your own love story.
My Life List: Another favorite writing exercise, inspired by Petit Elefant.  This post is a bucket list of sorts–a list of 100 things I want to learn, see and accomplish in my lifetime.  You will have a blast putting this list together, and I encourage this exercise whether you have a blog or not–it's not as easy as it sounds!
Things You Should Know About Me if We're Gonna be BFF:  This was a fun, goofy post I came up with a long time ago.  It is basically a list of the most random intimate details of my strange personality.  Here is a link to a similar styled follow post I wrote more recently. You will be surprised about how many readers share the qualities that make you weird.
I'm Blank Because:  A fill in the blanks post.  You kind of need to read this post to see what it's all about–but it's perfect to adapt to your own emotions or experiences on your blog.
The College Years: Look back onto key time periods of your life, and reflect on what they meant to you.  For example, in this post I revisited my college years–and came clean about what college really meant to me.  You could do this about high school, about childhood, about your parenting years, about your career years–whatever fits your story.
Hello Monday: These posts are fun and simple and they revolve around photographs. They are also inspired by the lovely and talented Lisa Leonard who starts off every week with a Hello Monday link party–its a great way to start the week.
Books Matter: In this post I revisited all the books that impacted my life through childhood. So so so fun remembering these stories and sharing them with all my bloggy BFF's.  What books touched your life?
Awkward and Awesome: Inspired by the Daybook, these posts are both quirky and intimate, as you write out the awkward and awesome of your week.  Often times the Daybook will ask you to link your post in her comments section so it can be shared with her other readers.
I Have a Secret: And if you're feeling really brave, you can try writing out your secret.  You know what…you should try this even if you never share it with another living soul. I can testify to you that there is something truly relieving and uplifting about putting the words down on paper. And if you do decide to share it over the Internet, you may be surprised at how many lives you are able to touch.
(via)
So give it a whirl. If you end up writing on any of these topics I would love for you to leave a link in the comments so that myself and others can be inspired by your stories. Or if you have any writing topic ideas that you think will be helpful to others, please share those as well.
__________________________________
You may have noticed that LMM is now accepting sidebar advertising again! YAY!
Most spots have filled for this month, but there are still some small ad spaces available.
Also, spots are already being reserved for next month–so book your spot today, as availability is limited.
Click here for more information.