What Autism Has Taught Me…So Far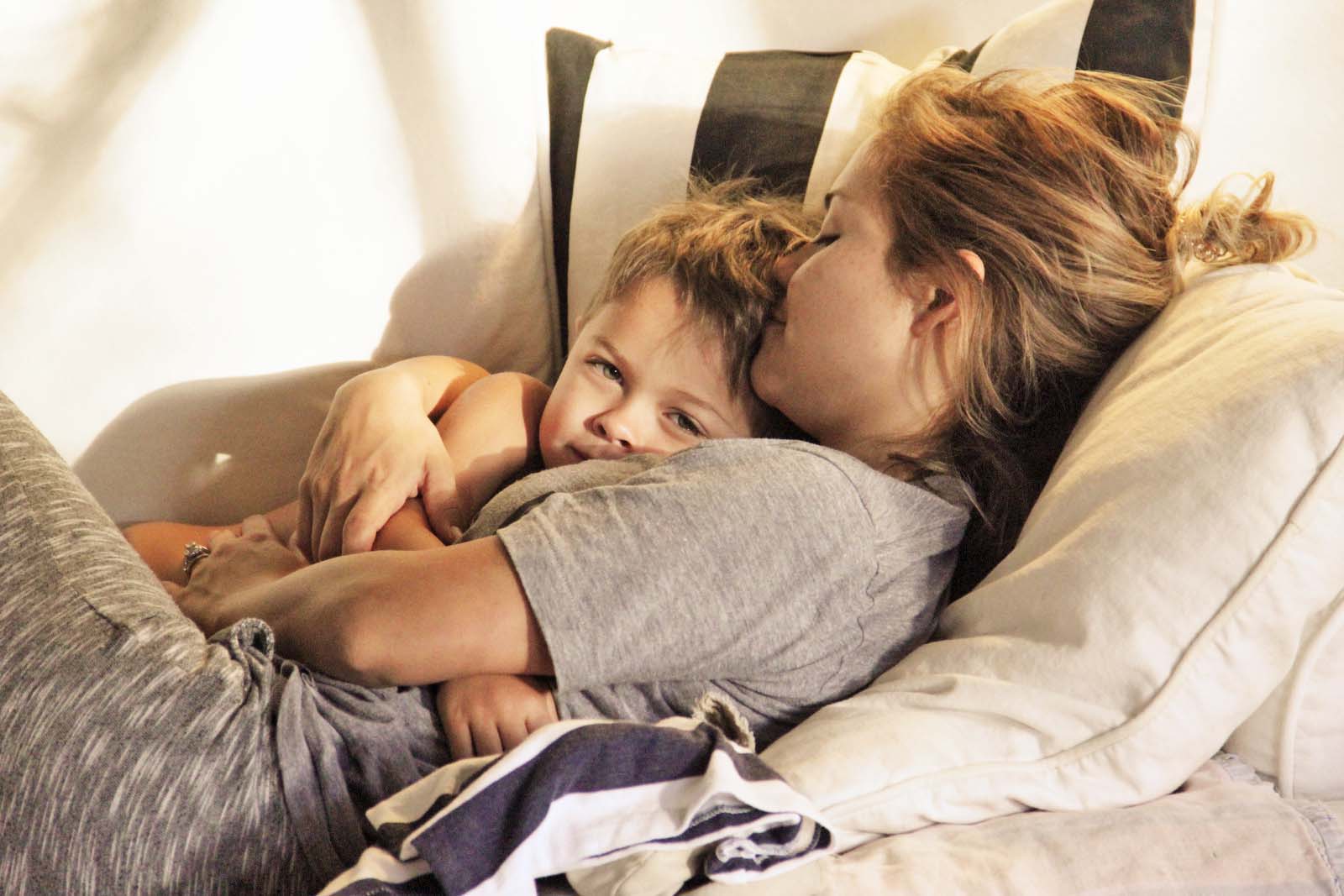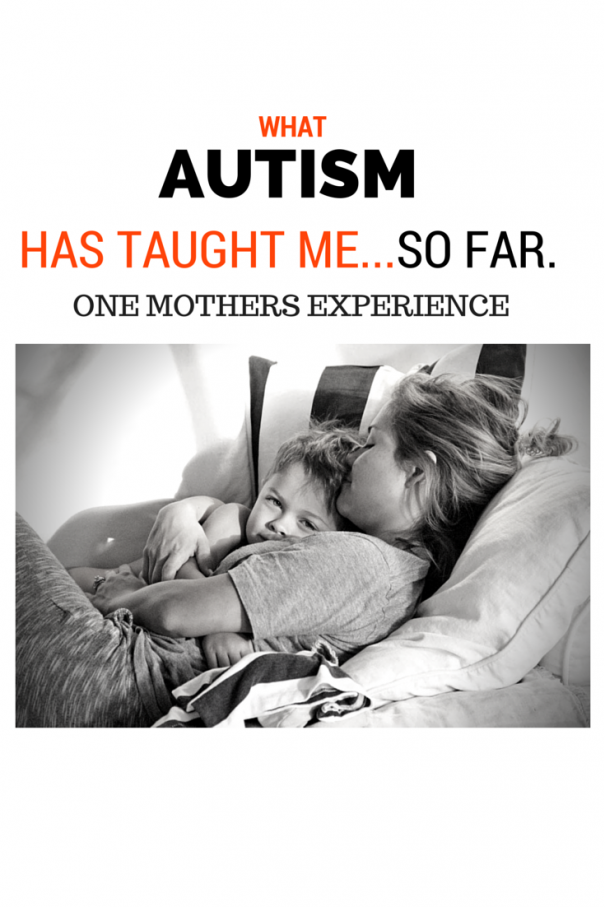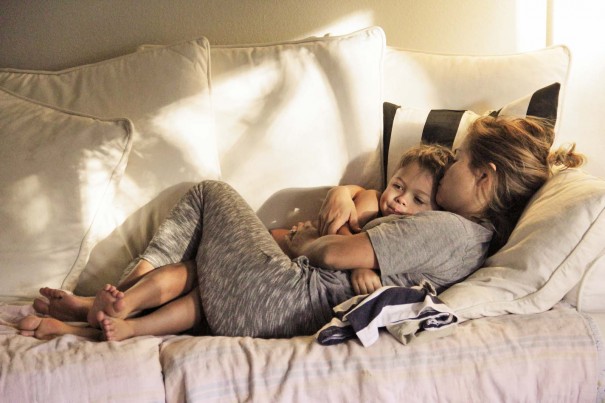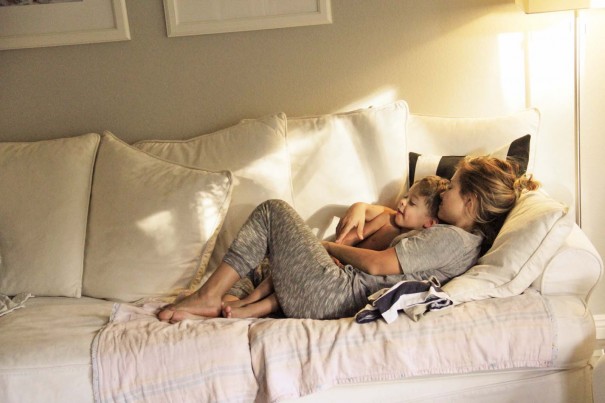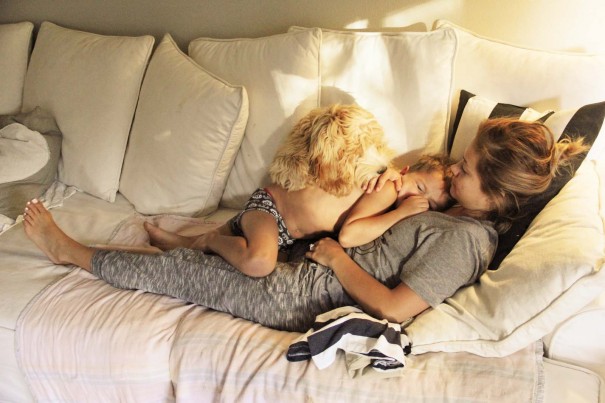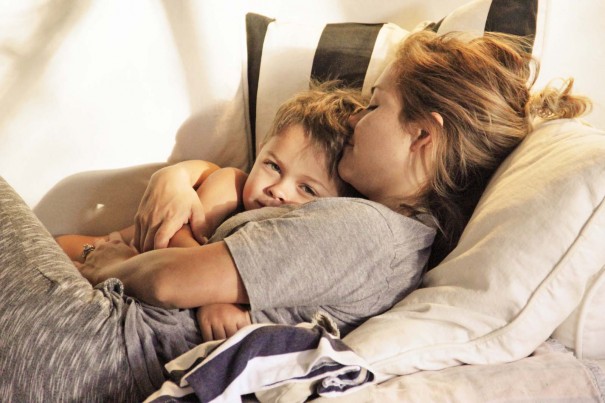 It was a Tuesday morning.  I was 7 months pregnant with Sawyer and having trouble getting comfortable sitting on the playroom mat of Wesley's OT room. I watched as Wes bravely dove into the ball pit to retrieve the rings his therapist had hidden. When he crawled through the tunnel with only minor hesitation, I was reminded of how far he had come.
Only 6 months earlier Wesley spent his entire hour-long session kicking and screaming and refusing to cooperate with any of the activities.  He was physically uncomfortable on the swings, nervous to crawl through the tunnels and stubborn about trying new games. But now…now I was watching my little boy become braver by the minute.  He was blossoming. I remember rubbing my hand across my growing belly and beaming at him with pride.  This was just a phase, I convinced myself.
On the other side of the room was another little boy, Max. His therapist was doing her best to coax him through the tunnel but there seemed to be no convincing him.
Max's mom, Maria, walked in just as he was sitting on the ground in protest. She didn't have her usual smile and I could see the faintest trace of tears in her eyes.
Maria and I had become friends.  You get to know the other moms when you spend 10 hours in occupational therapy with your son every week.  Maria was my favorite mom.  She was strong. Resolved. Calm. Kind. And proactive.  She had three more children at home. Max was her youngest and the same age as Wesley.  Our boys seemed to have a lot in common.  Neither of them was great at co-play but they both enjoyed having their sessions in the same room together.
Is everything okay?  I asked Maria softly.
She nodded slowly, not taking her gaze off Max.
I waited a minute and asked her again.
Maria, are you sure?
Still not shifting her gaze she replied.
They say Max has autism.
I was silent. Unsure of how to respond. Not fully processing the bomb she had just dropped.
But he's only 2.5…
Those were the first words I could force from my lips.  Those confused, unsympathetic and certainly not reassuring words…
Yes, was all she said in response.
Another minute passed as I watched her closely out of the corner of my eye, willing words of encouragement and hope to come to me.  I fidgeted awkwardly and blurted out in desperation:  Well, they must be wrong.  Look at him. Look how great he's doing. Look how much he's talking and how brave he's getting.  And he's just so polite and sweet and he looks me right in the eye when I talk to him.  They must be wrong.  They have to be.
I had gotten to know Max over the previous 6 months.  I knew his triggers and his strengths and his challenges and his smile because I'd seen him complete the same exercises along side Wesley—sometimes more advanced than Wes.
If Max had autism, then Wesley…I couldn't allow myself to complete the thought.
I looked anxiously around the room, almost expecting a woman in a lab coat to walk in, take me to the side and blast me with the same news.  But there was no woman in a lab coat. And the news didn't come.  Not that day. Or the next. Or the week after that. Or for another 3 years.
At the end of the session I looked to Maria with the only reassuring words I had mustered up all day: Max is perfect. Absolutely perfect, Maria.  And I meant every word.  She gave me a half smile and finally looked into my eyes.  I nodded and walked out the door, my heart crushed for her and this day that would certainly be engrained in her mom-memory forever.
I didn't stay in touch with Maria once the boys moved on to preschool–I've always been bad at that. I'm not sure how things progressed for Max and what came of his diagnosis.  But for the next 3 years I continued to convince myself that they had been wrong.  I needed them to be wrong…for Max…for Wes…for our family.
It wasn't until this summer, when I was given the same task of sharing the same news with those in our life that I became sad about my interaction with Maria years earlier.  How insensitive.  How naive.  How selfish my response had been to HER experience. It took me being on the other side before I could see this.
……
It went down nothing like I had read it would happen.
At least not at first.
I didn't see it coming but I can't say that I was blindsided.
I didn't cry.  I didn't get angry.  I'm not even sure I felt overwhelmed…at first.
I heard every word the doctor said. I never zoned out. I asked all the right questions.  Nodded my head in agreement. Took some notes.  Smiled, and thanked the doctor for all the time he had devoted to our family and our son.
Since the day Wesley was born I have been an obsessively proactive parent (maybe to a fault).  I was determined to get him the best services and medical attention, the most qualified therapists and most patient teachers. When we walked out of that doctor's office I resolved I would do the same.  Certainly I would be that mom who bought every book, found every website, joined all the message boards and became the ultimate advocate for my child.  This would be my life now.
But that wasn't what happened.
Instead I got home and I froze.
Time stood still.  Days blurred into weeks as our summer came to a close. I don't think I was depressed but I also didn't want to leave the house.  I just wanted to stay home and hug my boys all day.  I was tired of obligations and explanations and accommodations.
What had previously been every day life suddenly felt like too much, it was too real. And this once proactive and advocating mother felt overwhelmed and unqualified for the new tasks I knew we had ahead of us.  I cringed at the thought of how much I would have to fail him before I would get something right—and I wasn't looking forward to that part.
I've since read my emotions and my experience during this early stage of diagnosis in the words of dozens upon dozens of other mothers out there; each of them capturing so perfectly those thoughts in my heart that I've have had trouble putting onto paper.
I think it's because I'm being extra careful—that's why I'm having trouble finding my words.  Everything is still sinking in and I've been too nervous to share my heart, because my heart isn't 100% certain of how it feels yet.  And scared that something that has been so real for our family may be marginalized by someone not willing to see our perspective.  Too nervous to share my fears, because maybe those fears will diminish hope in someone else on this same journey.  Not sure where I stand on treatment methods, on how to advocate, on how to introduce Wesley and his autism to his growing world…
But while there's so much I still don't know as we embark on this journey, there are some things I already know for certain.
What Things Autism Has Taught Us So Far:
Stop apologizing. 
That was the first rule I made when my doctor told me the diagnosis.  No more "I'm sorries".  I've spent the last 5 years apologizing for my son…how horrible is that?!
I'm sorry he isn't sharing. I'm sorry he didn't say thank you. I'm sorry he won't sit still. I'm sorry he's having trouble waiting in line. I'm sorry he's being so loud. I'm sorry. I'm sorry. I'm sorry.
I cringe when I think of the shame I projected onto him in an effort to help him fit better into a mold I had created in my mind of what my quintessential child would most certainly be like. A few weeks after our doctor gave us the news, I felt that mold shatter into a million tiny pieces. And I remember feeling relief.  Screw the mold.
Sometimes we need to break the rules.
It's okay to fight for our children. To champion for them. To teach them that rules are made to be followed, but sometimes we aren't born to fit into all the rules. Sometimes the best decisions we can make for our children are the very decisions we know that no one else will agree with or support. And that's okay.
There is beauty in brokenness.
Sure it's not always how we imagined our fairy tale would play out back when we were young and naive and idealistic. Sure it's not picture perfect. Sure we're a bit broken. But it's our broken. And the healing has made us stronger–has made us beautiful even. Beauty in brokenness–that's what my dear friend always reminds me–beauty in brokenness.
Trust your guts. 
You'll receive so much advice. Much of it will be awesome.  But great advice or not, it doesn't mean it will be what's best for your child.  I've learned that there's a saying in this community: if you know one child with autism then you know one child with autism.  And that's the truth.  So trust that voice in your head that's whispering what only you know to be true for your child.
Fail.
Sometimes failing our children is the greatest lesson and best gift we can give them.  We're doing our children a favor when me mess up.  Especially since chances are, our children are who we'll fail most.  We're creating opportunities to model humility and to teach them about forgiveness in action–to teach them that failure is acceptable AND expected.  Imperfection is a strength and a blessing, not a weakness—and I worry that not enough children are learning this today. 
Hold tight to the people who really "see" your child.
While it can often be difficult to relate to or understand Wes, he is certainly easy to love. I know we are incredibly fortunate to be surrounded by so many who take the time to show him love and compassion.  And I feel especially blessed for certain families I know the Lord has sent to us—those people who really "see" Wes, who get him, who love him just as he is.  There's something extra special about having friends who love your child as if he were their own—and we hold tight to those friends and that support system. It's going to be so important for Wes to have loved ones in his camp who are outside of his family.
Get help.
Don't just accept help, seek it out.  This has been the hardest part for me and I share this advice knowing I still need to learn to take it myself.  We can't do this alone.  And there really is so much help out there.  If you're feeling lost, start here—click on the state you live in for an extensive list of categorized services for children on the spectrum.
Love is always the answer.
I often feel like nothing I do to help him will ever be enough.  I will always be letting him down.  But then I remember that he never asked me to change him.  He just needs me to love him.  And guide him through this journey with his special needs.  And I realized that's the job of every mother.  Because whether our child has a diagnosis or not, ALL of our children have special needs.
……
Read this post if you'd like to get to know Wesley better.
And read my first attempt to describe this journey here.
New here? This could be a good place to start.