Winter Wonderland Experience at the Four Seasons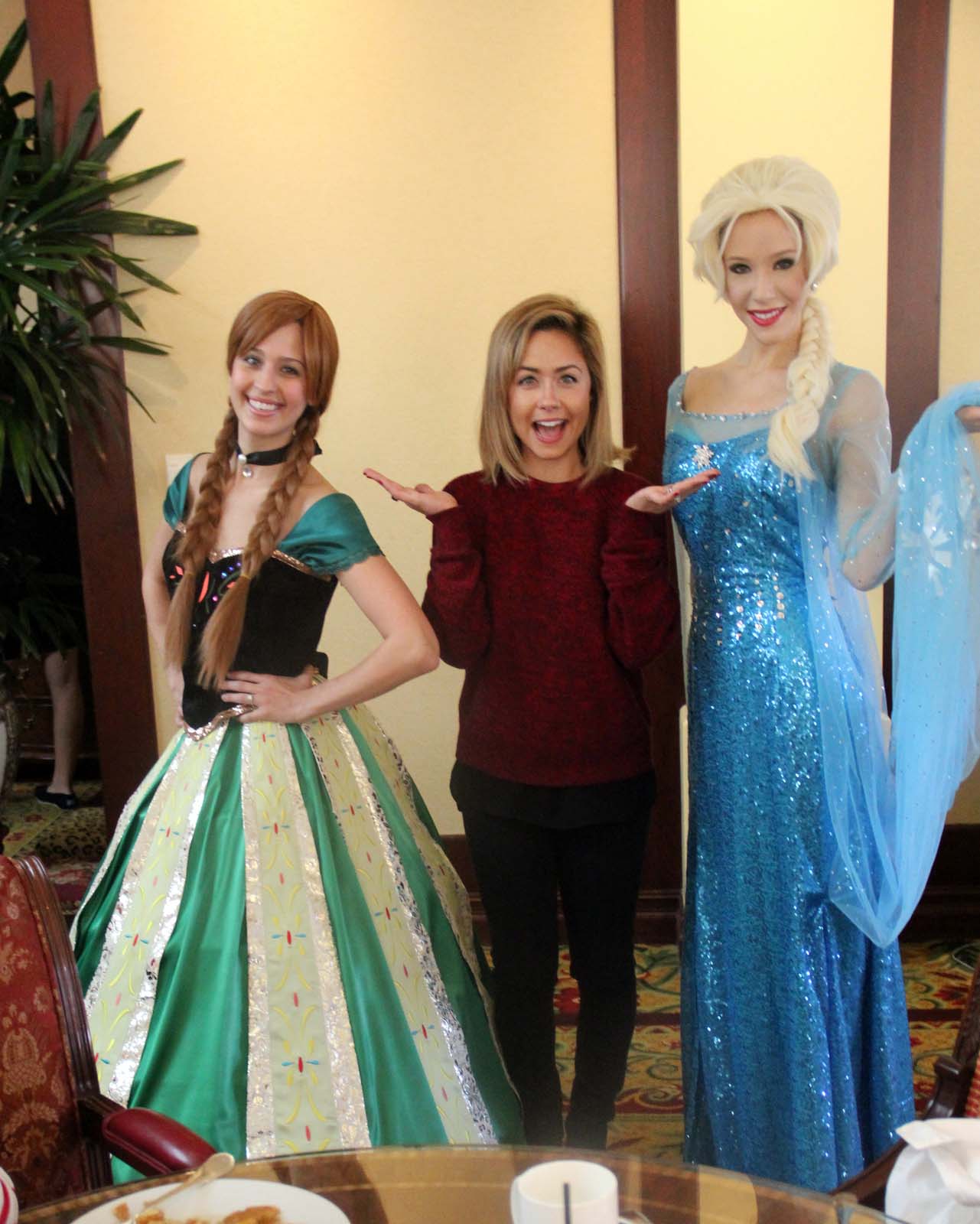 We received the Winter Wonderland package at the Four Seasons in exchange for writing this post.  As always, all opinions are 100% my own.  Thank you for supporting the sponsors that help support our family.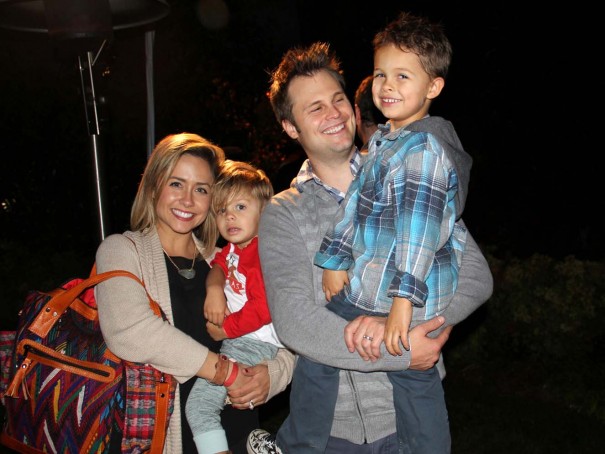 I talk a lot about precious moments and creating memories with our children on this blog–about how Ben and I try to squeeze in as much magic as possible before real life and responsibility cloud their view of the world.  I've talked about how it is our special responsibility to be the memory makers for our children and how this might just be my absolute favorite part of being their momma.  Experiencing the beauty and wonder in this world through their eyes fills my heart with pure joy.
Some of our best opportunities to make memories with our boys happens at the holidays.  This past weekend we had an incredible opportunity to experience the Winter Wonderland Package and attend the Let It Snow event at the Four Seasons in Westlake Village.  It was a dream!  At one point Wesley looked up at me and asked, "Mommy, can we stay here forever?". That boy melts me. Too much input and over stimulation can be overwhelming for Wes.  But for some reason he always feels calm and comfortable when we visit our favorite hotel.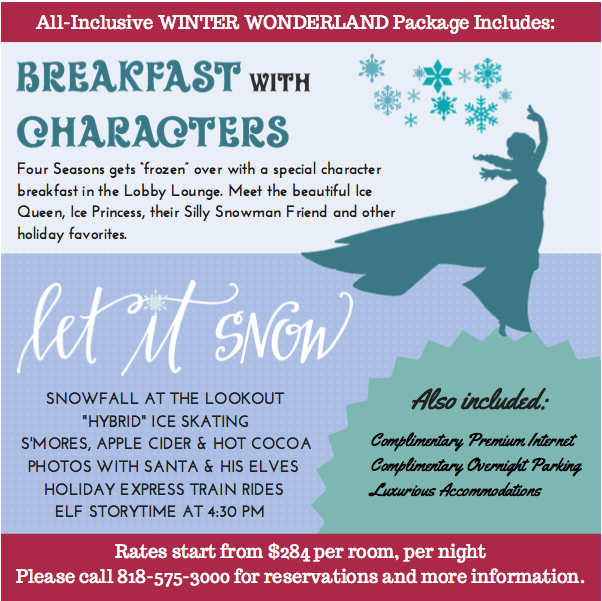 We checked in on Friday afternoon and soaked in all the grand holiday decor.  Again, Wes and his one liners: Momma, this place is made of gold. He wasn't wrong.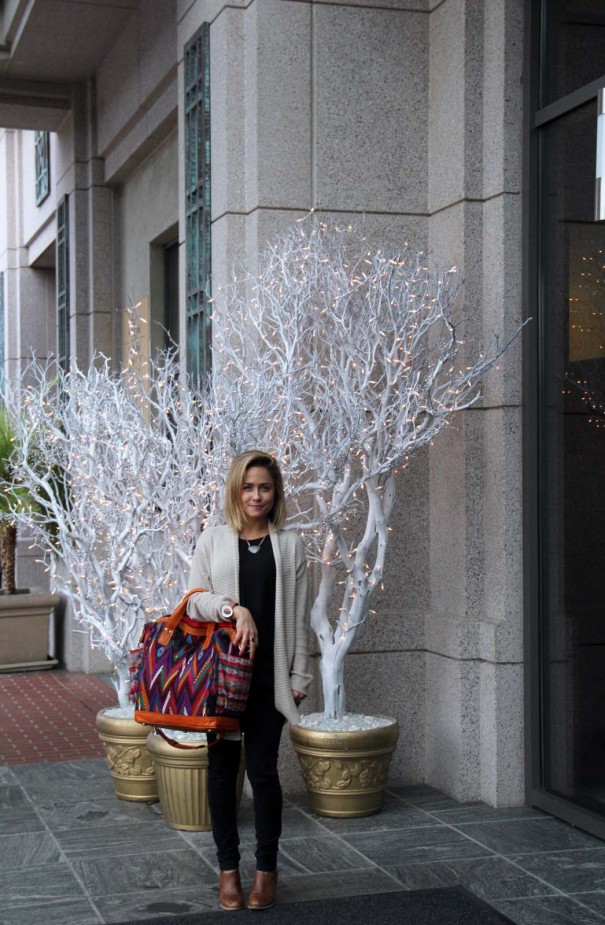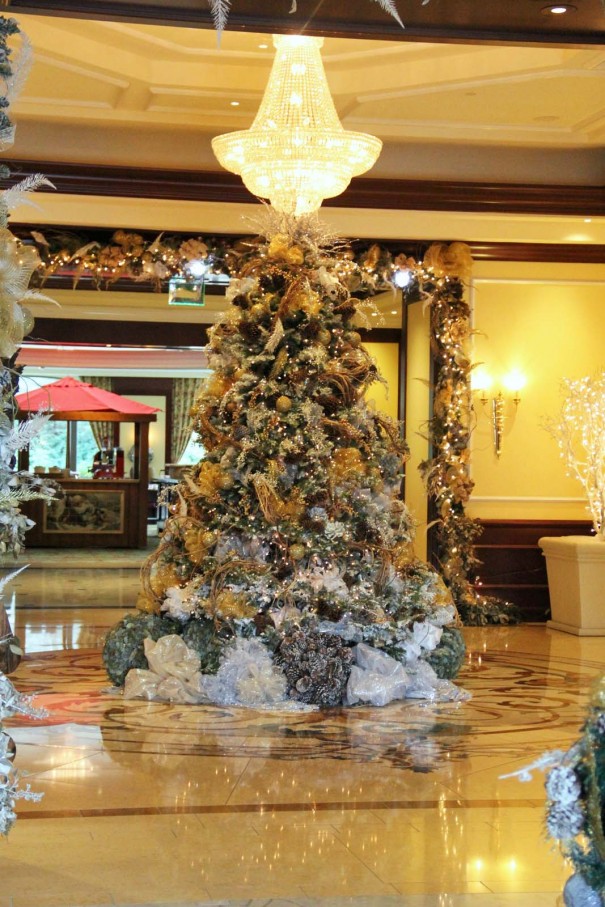 This tree you guys, wowza!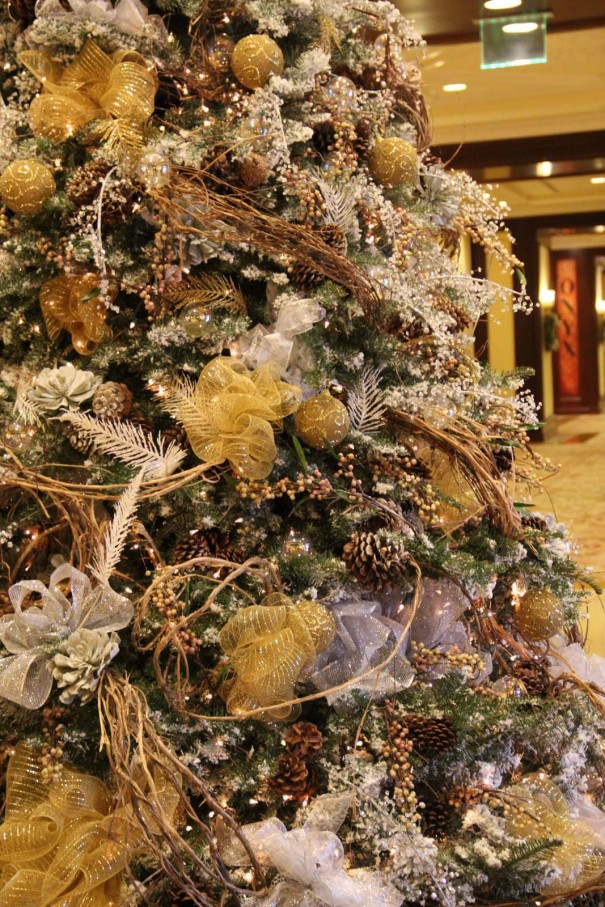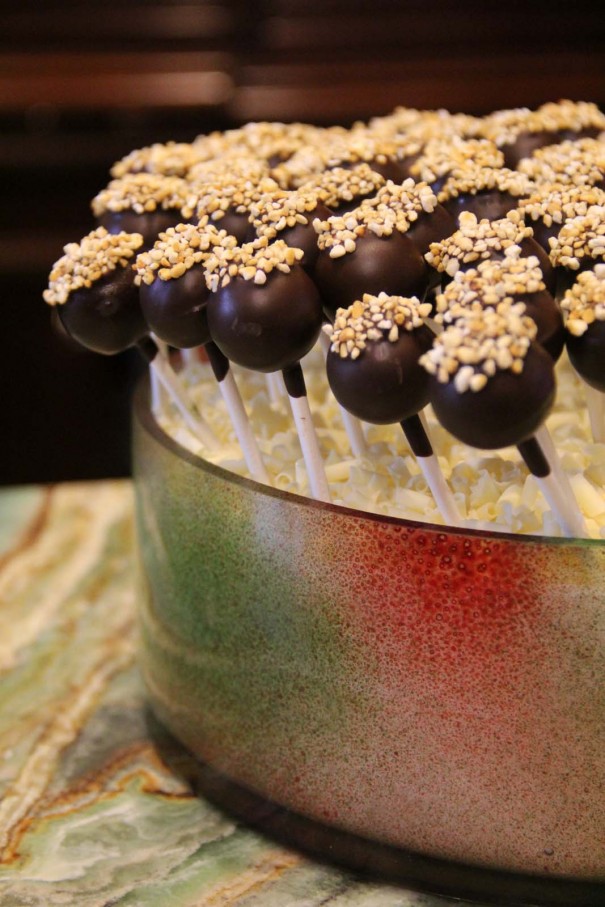 And of course, the yummy truffle pops upon check in.
The package included these sweet Olaf dolls waiting in the room for the boys–complete with fresh chocolate chip cookies and mini robes and slippers.  These Olaf dolls went all over the hotel with us.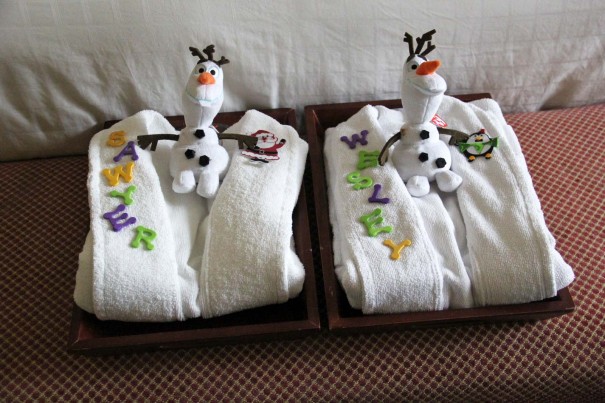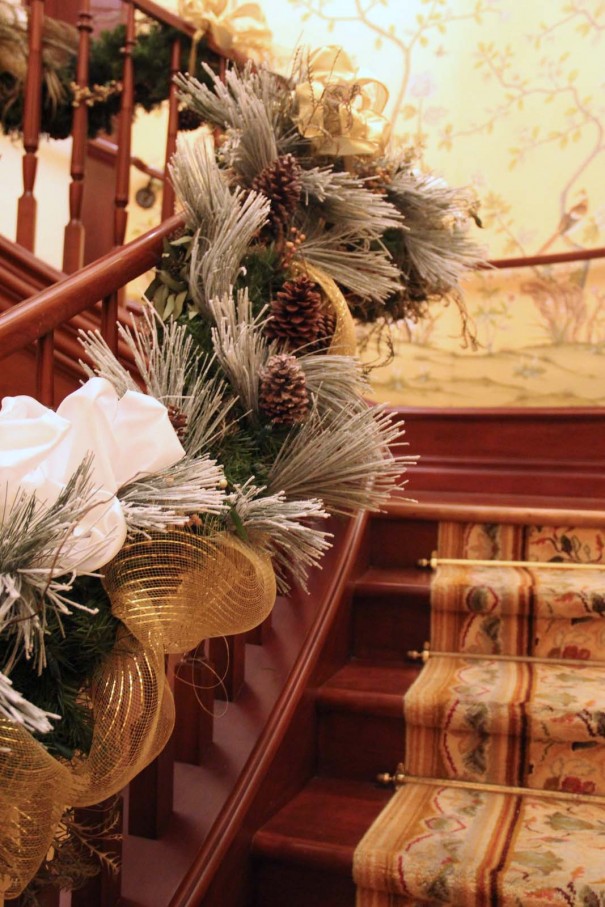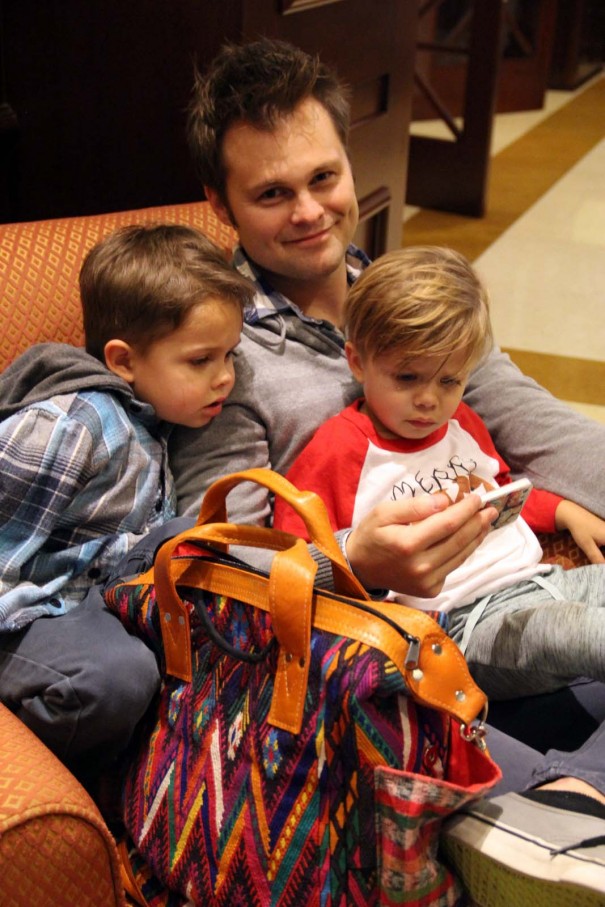 We settled into our room, relaxed for a bit and then headed down to begin the Let It Snow event.  The evening began with story time with the elves in this glorious living room by the spa.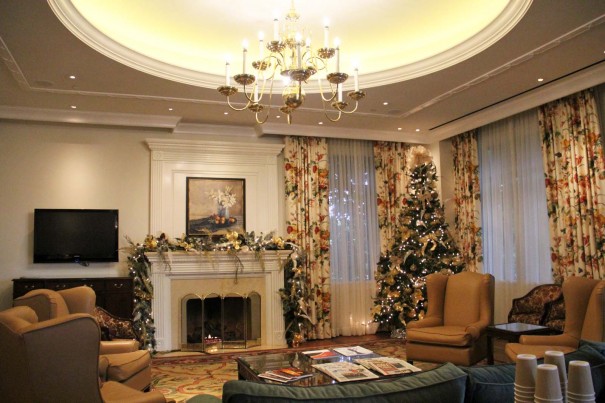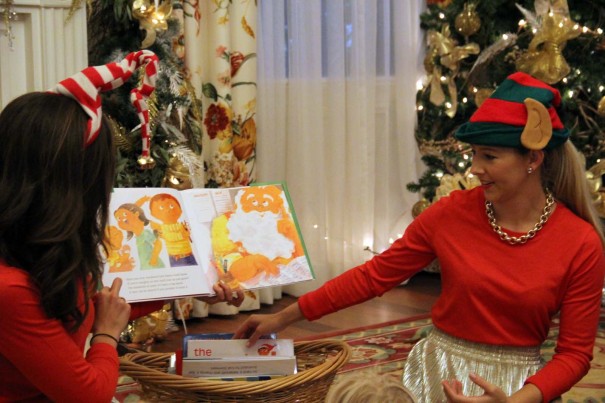 Then we headed in to the party!  The kids were in awe of the falling snow–that's not something we see every day in Southern California.  We enjoyed a train ride under twinkle lights, gave hi-fives to all the characters, ice skated, made s'mores, sipped hot cocoa and saw Santa from afar (the boys weren't feeling especially Santa-brave that night).  They were in heaven.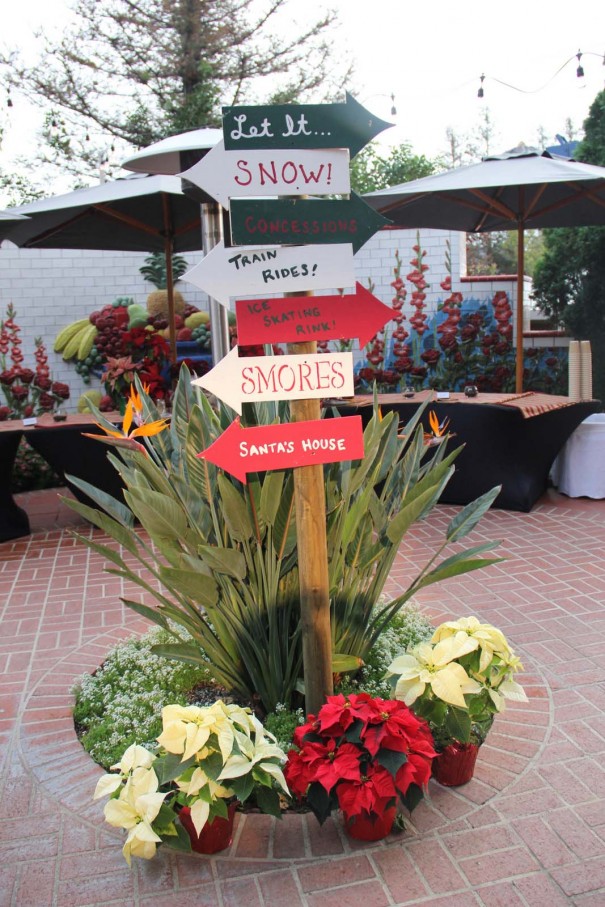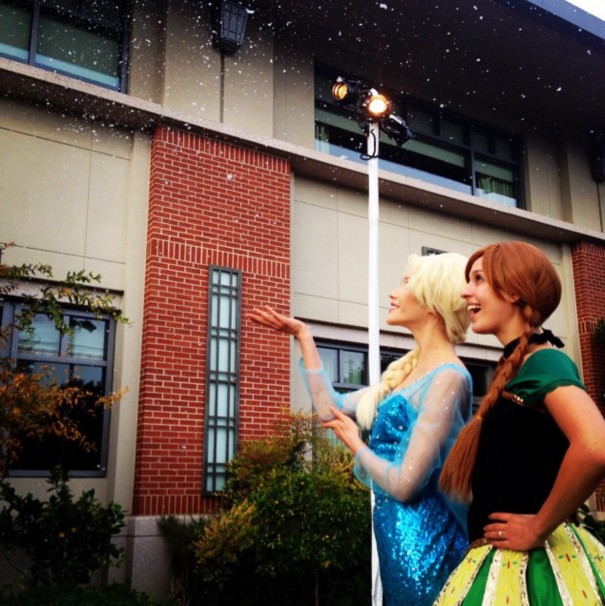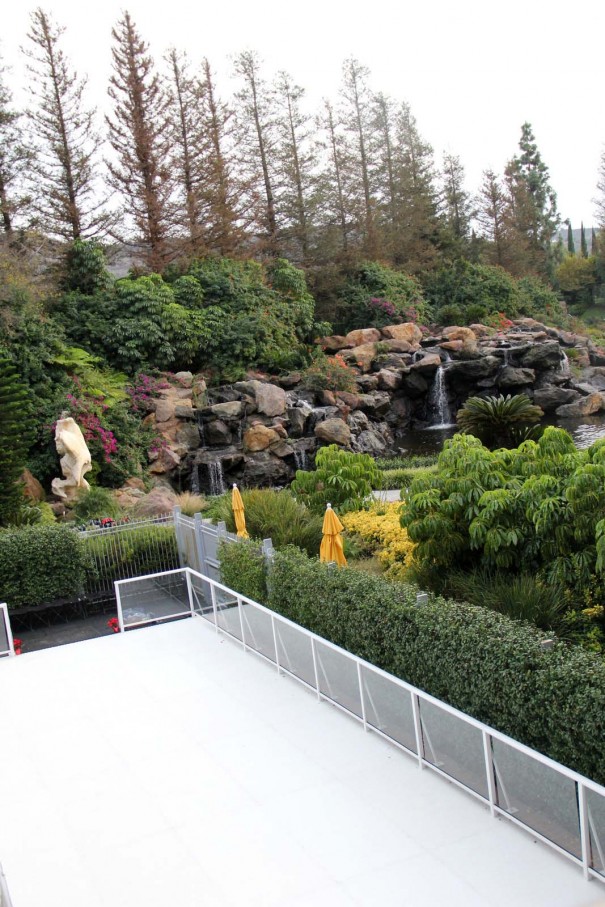 Ice skating by the waterfall–magic!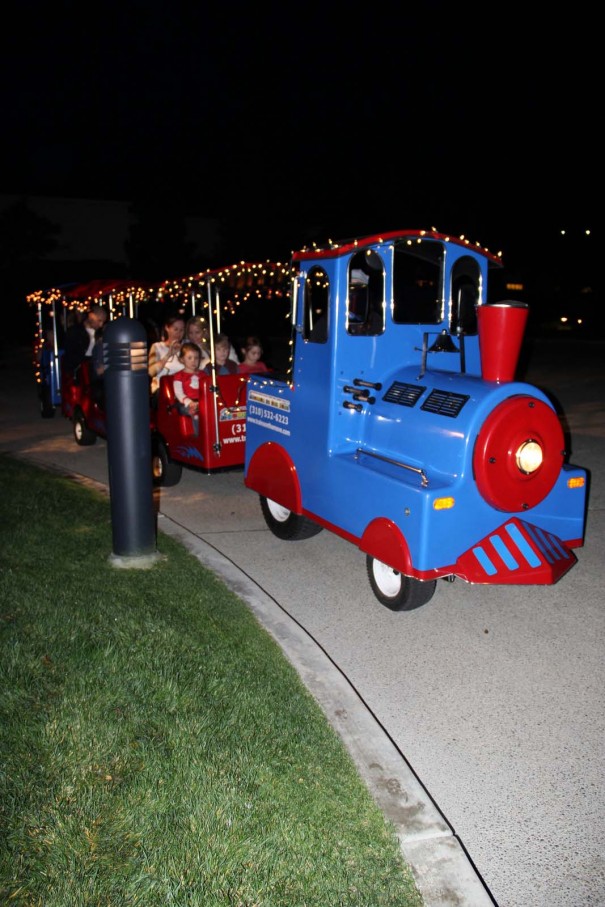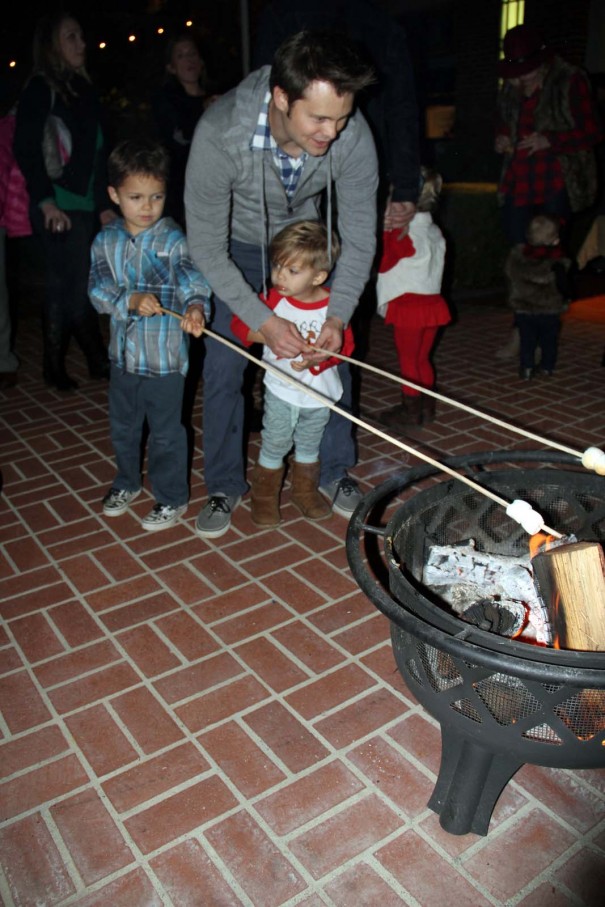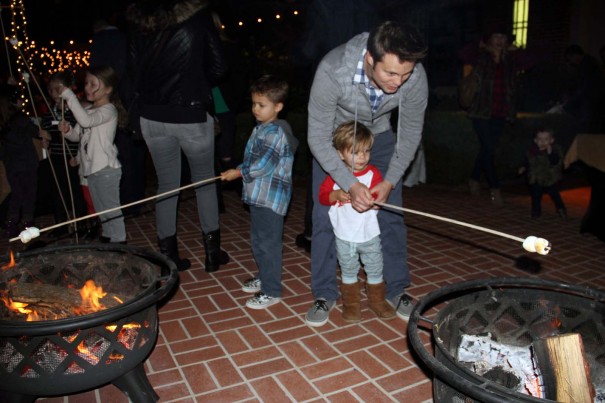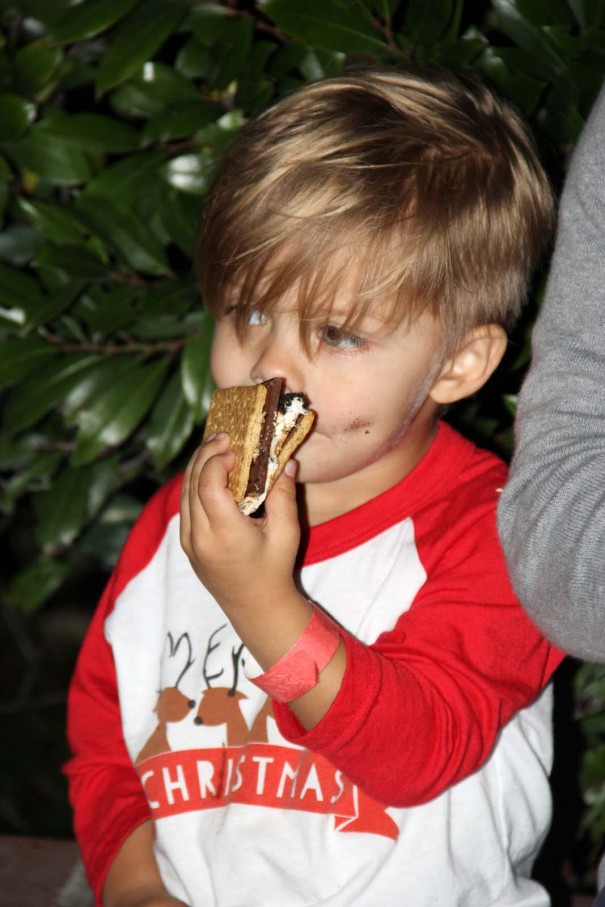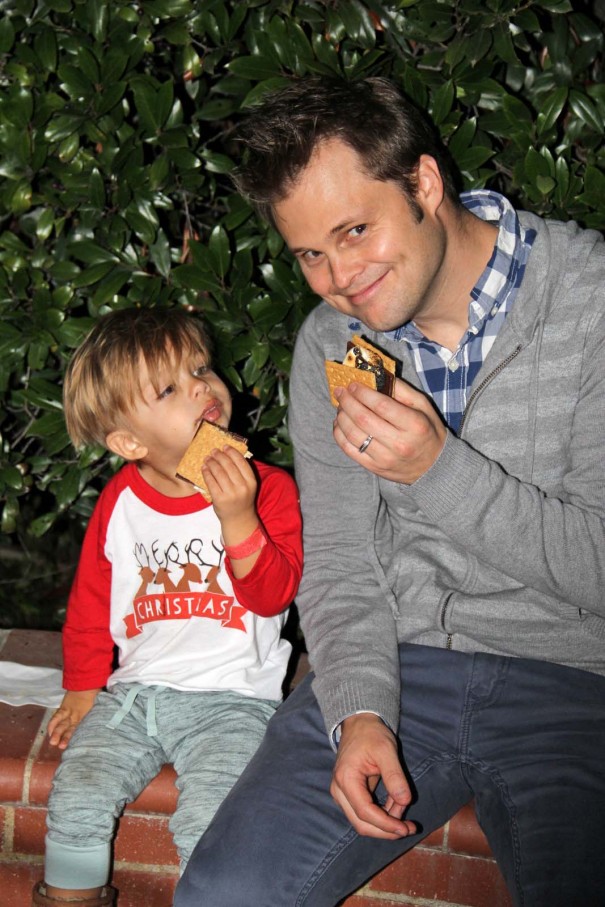 Sawyers shirt from Paper Doll Clothing Co.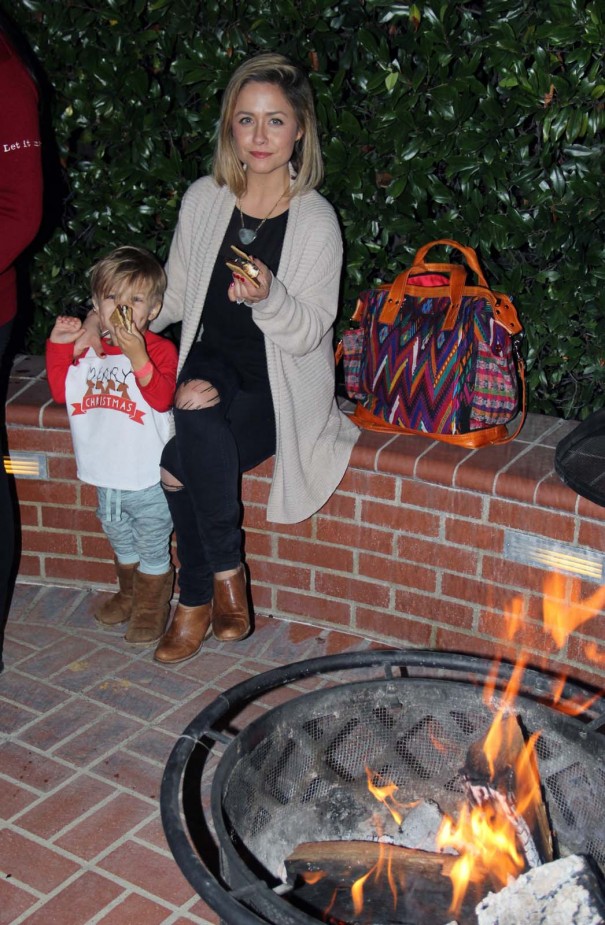 Bag  //  Shoes  //  Pants  //  Shirt  //  Sweater  //  Necklace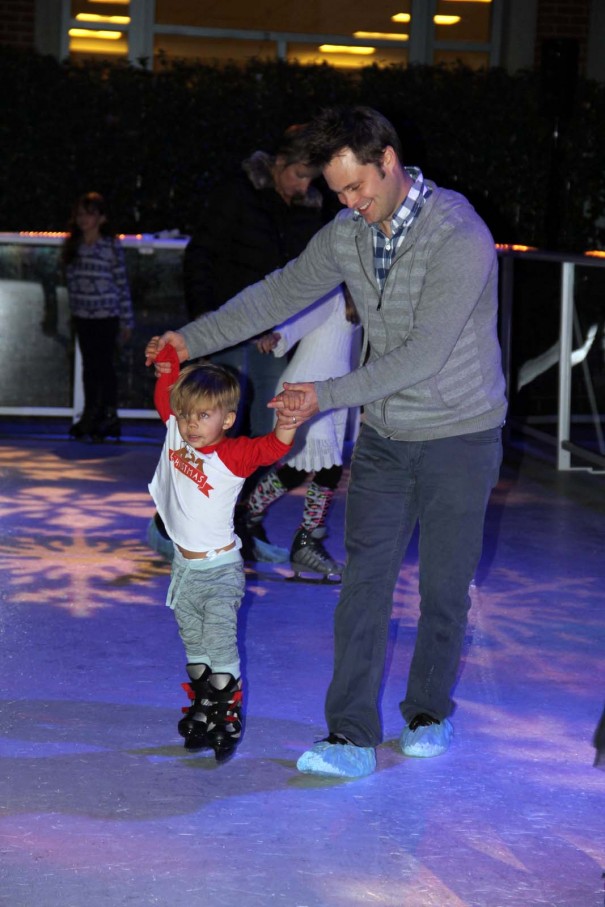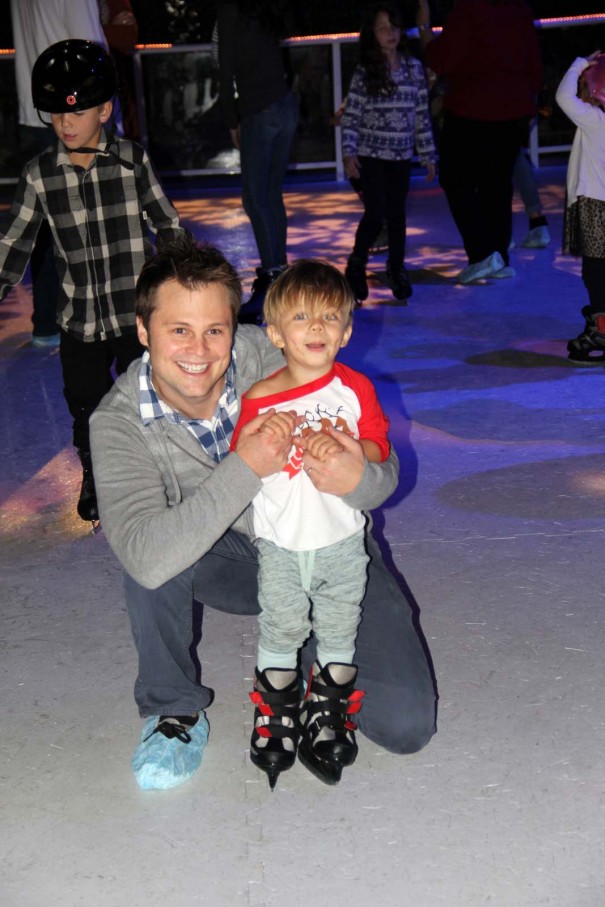 I know. I know. He needs a hair cut.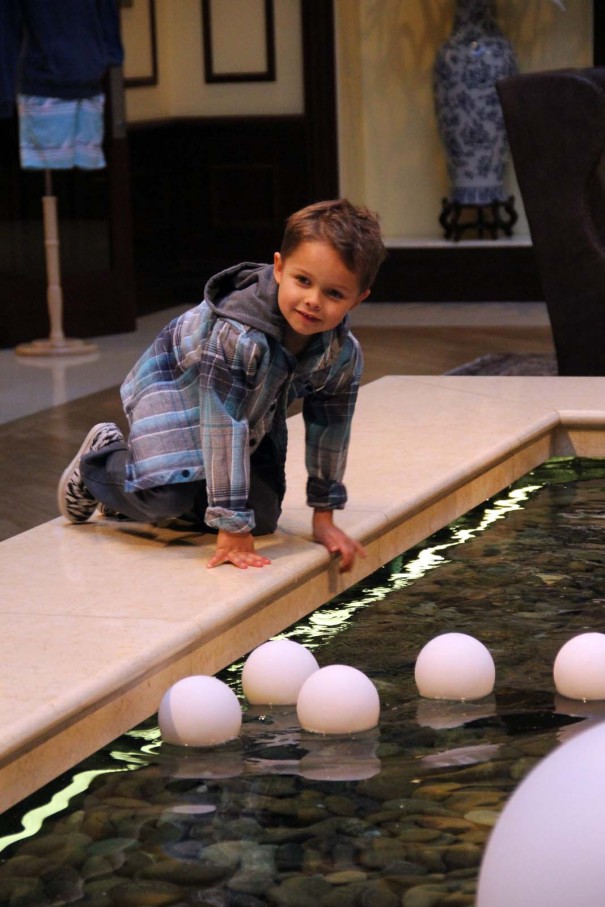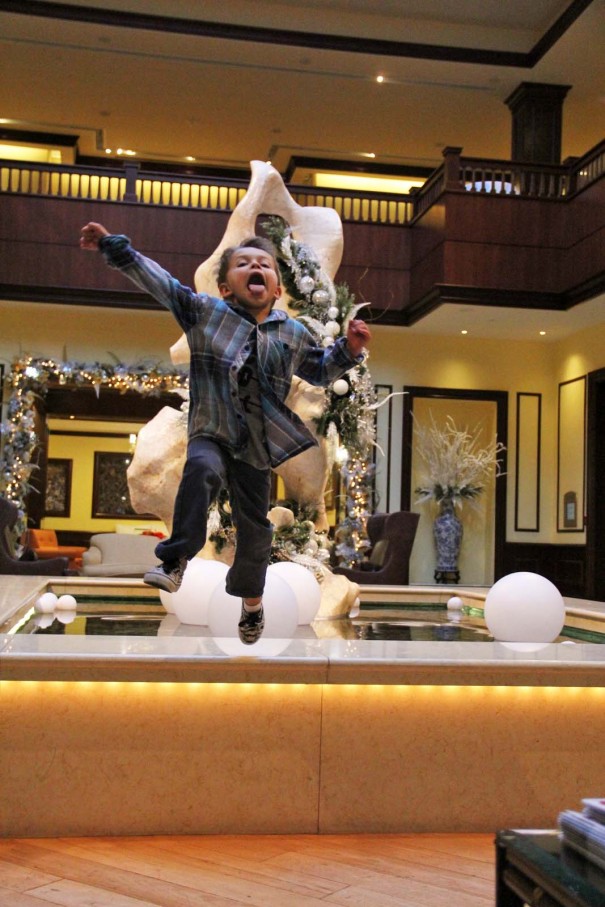 After a few hours of holiday festivities the boys begged us to go swimming. So we headed over to the indoor family pool for a nice warm night swim.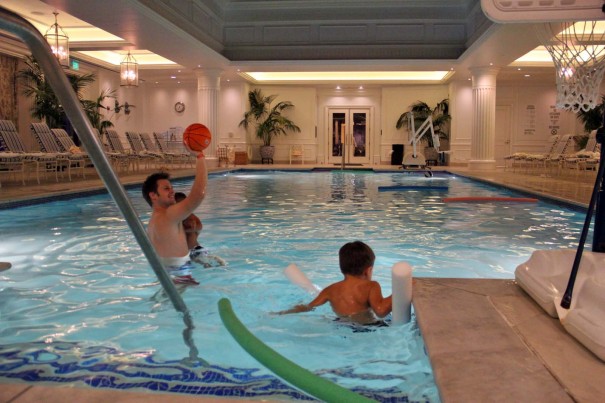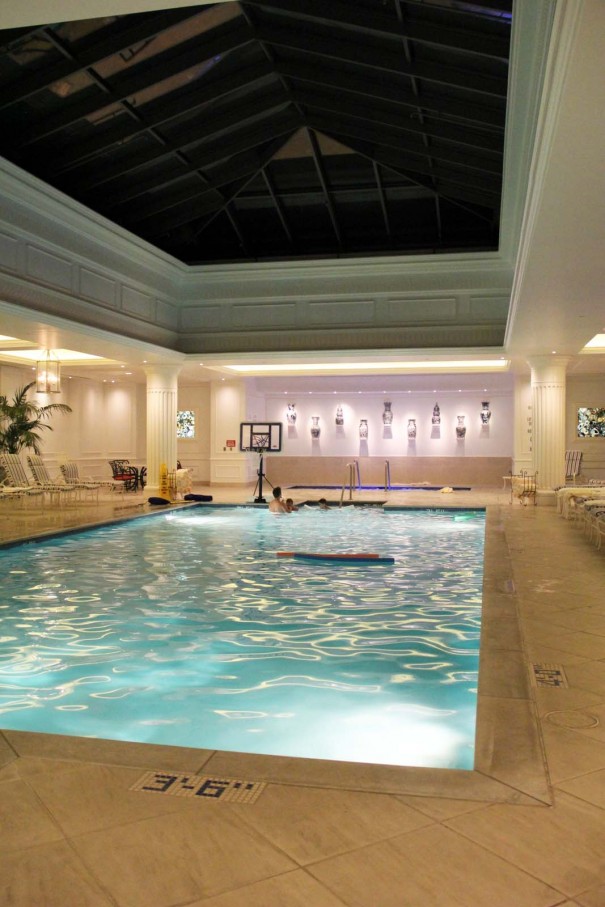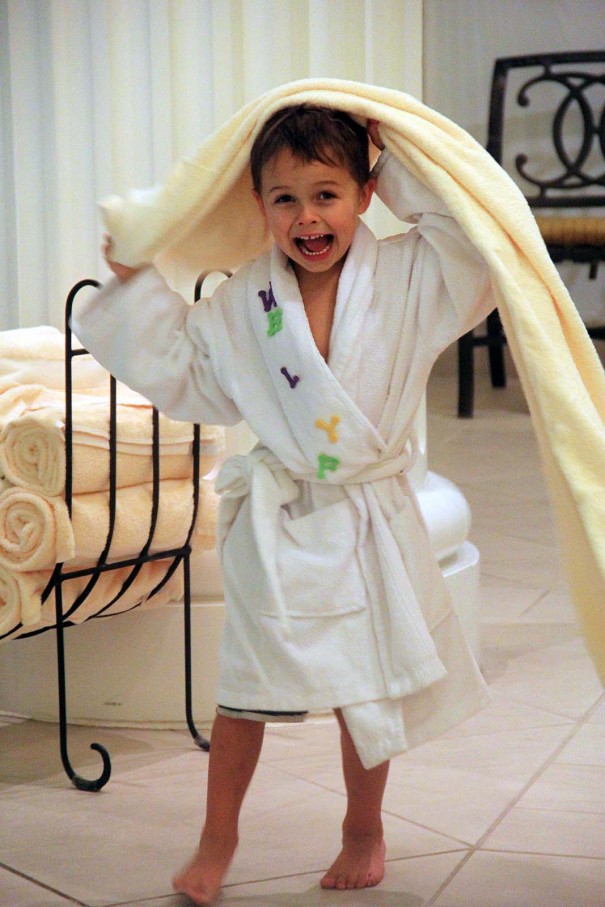 Then we headed up to the room to enjoy some dinner in bed, take baths and fall fast asleep in the worlds most comfortable bed.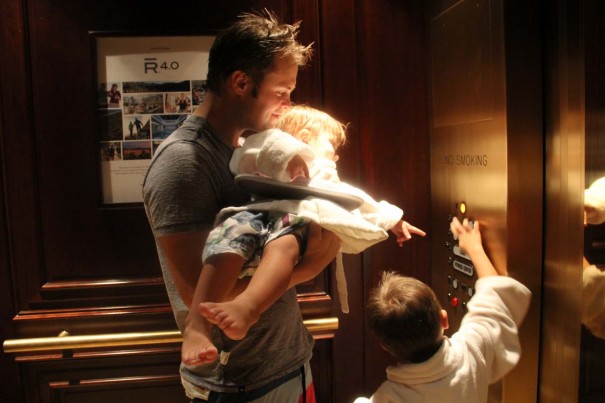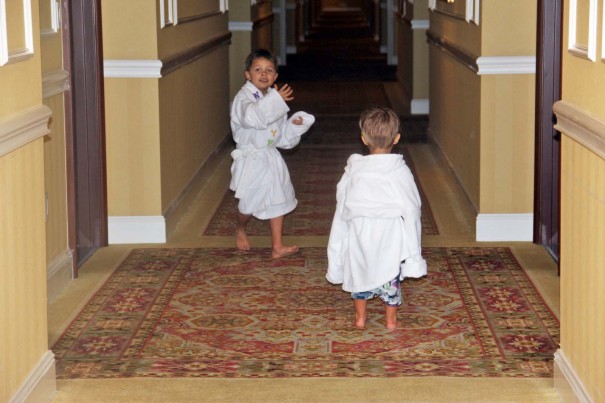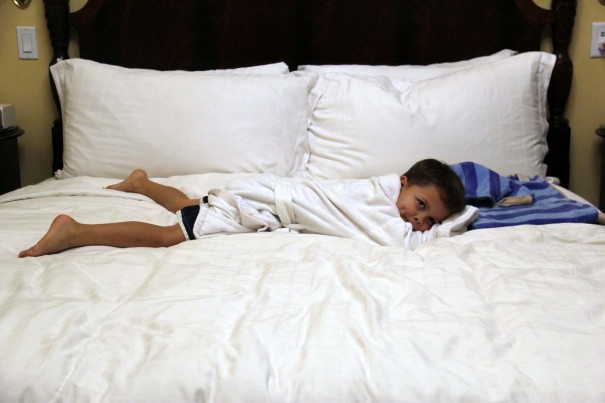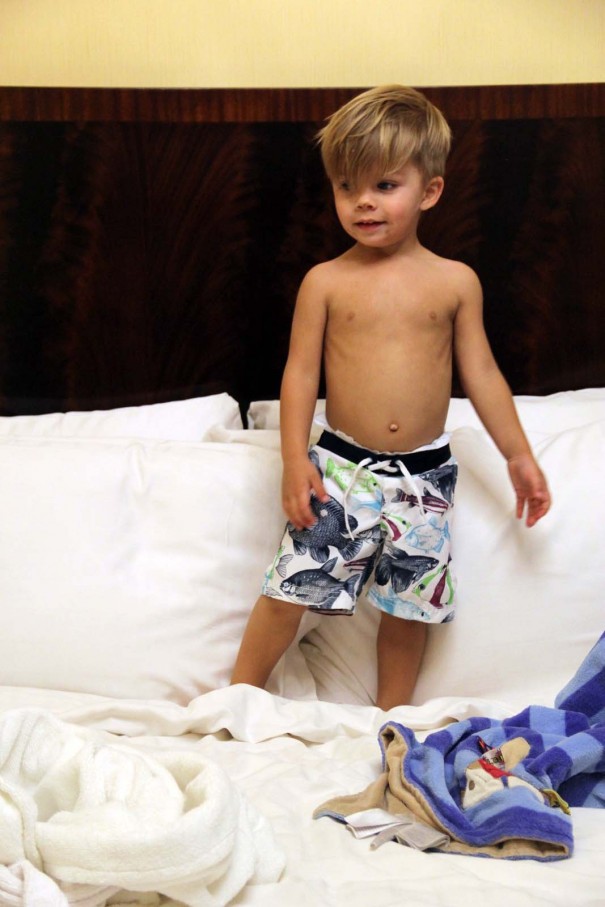 The next morning was the hi-light of our stay–the Character Breakfast!  We headed down to the most delicious buffet with some of the boys favorite characters: Elsa, Anna, Olaf and Rudolph (or as the boys thought, Sven). The boys were skeptical for about 30 seconds and then they warmed up and had a blast.  And maybe they had a bit of a crush on the princesses.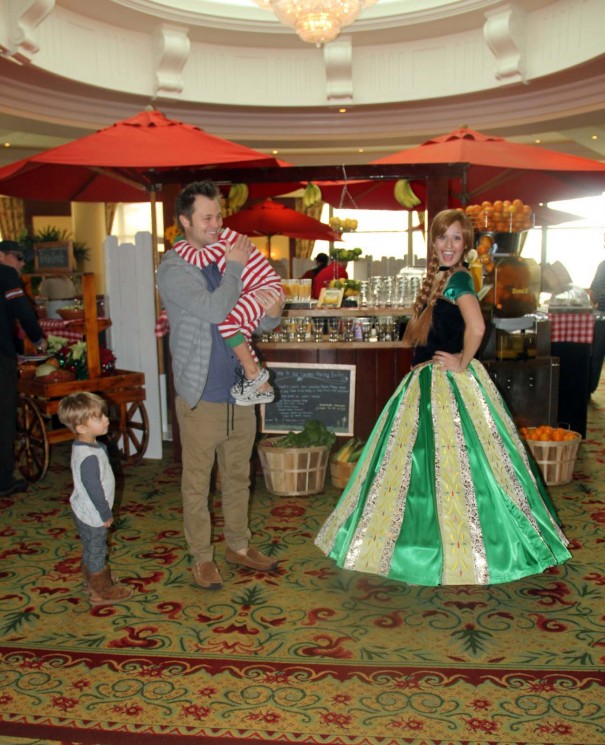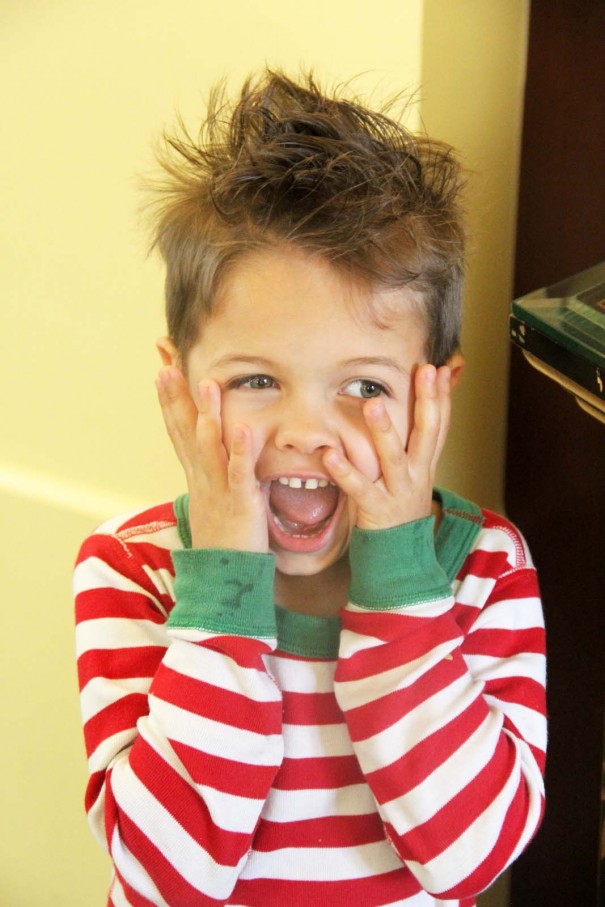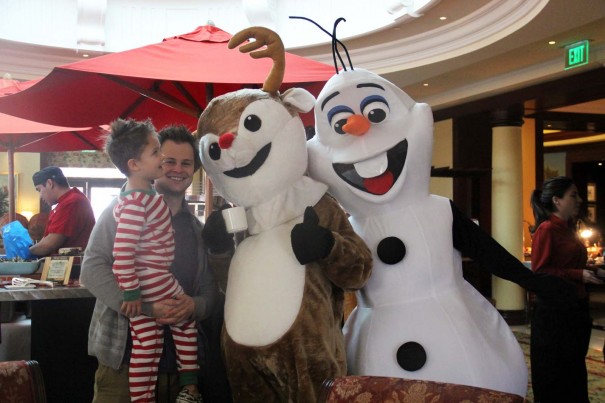 To make things even more comfy and festive, the boys came down in their pj's.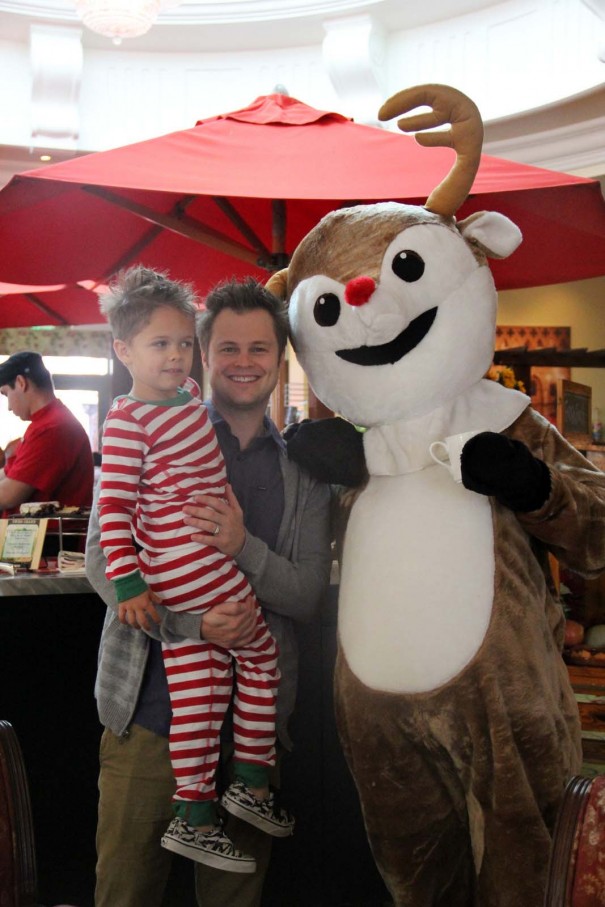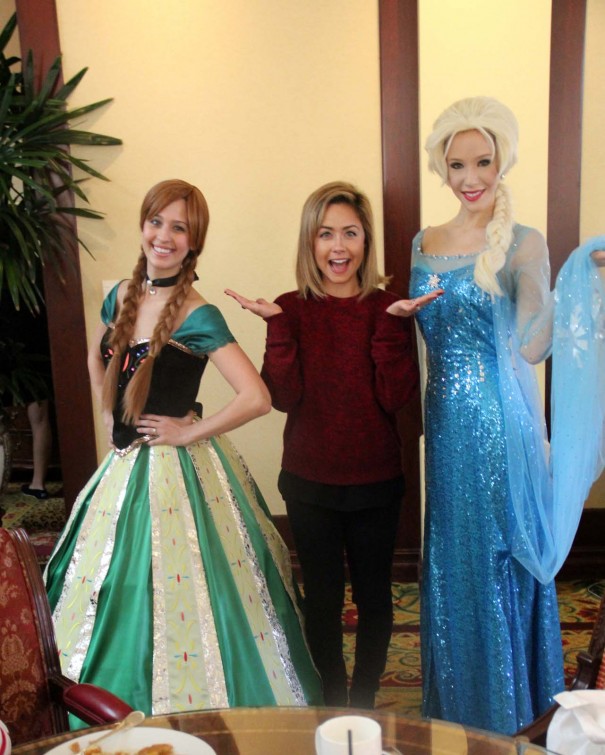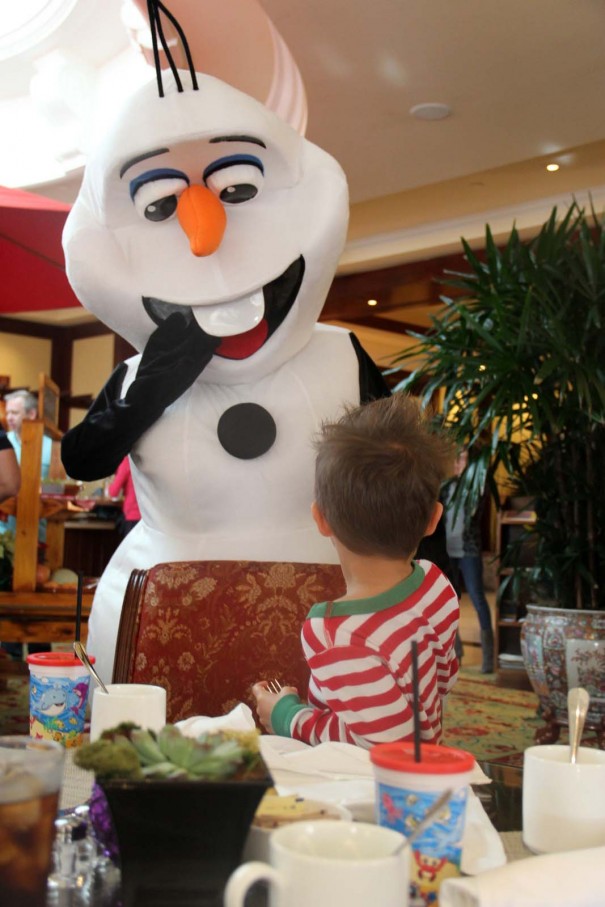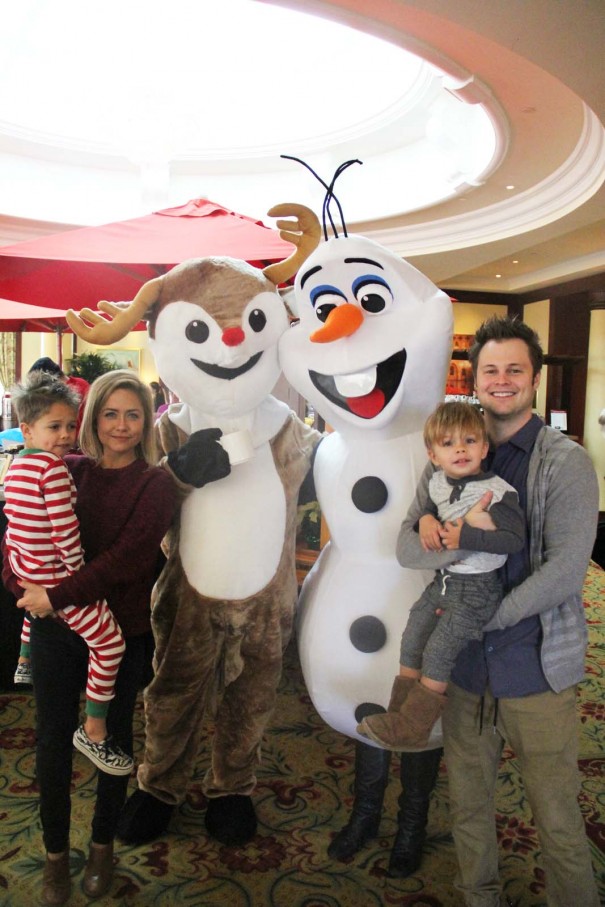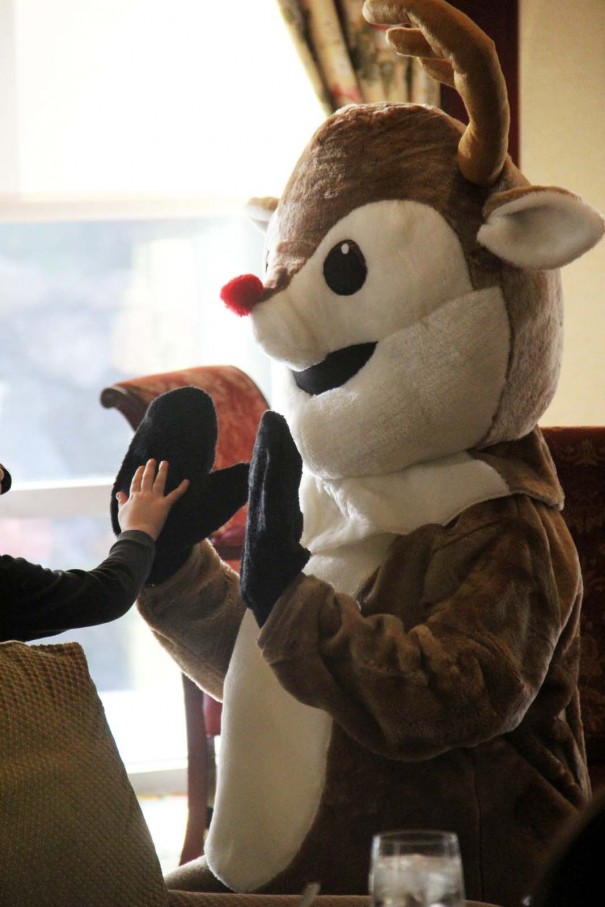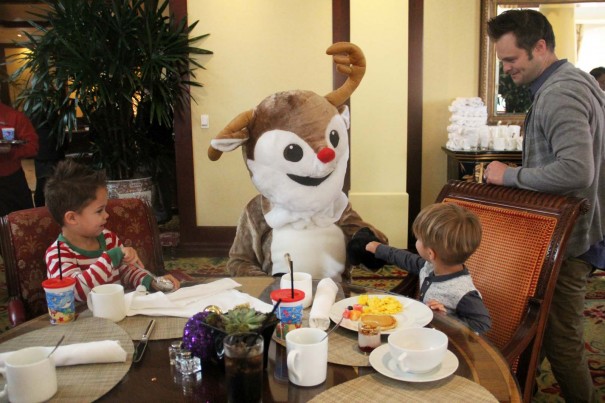 Fist bump for Rudolph.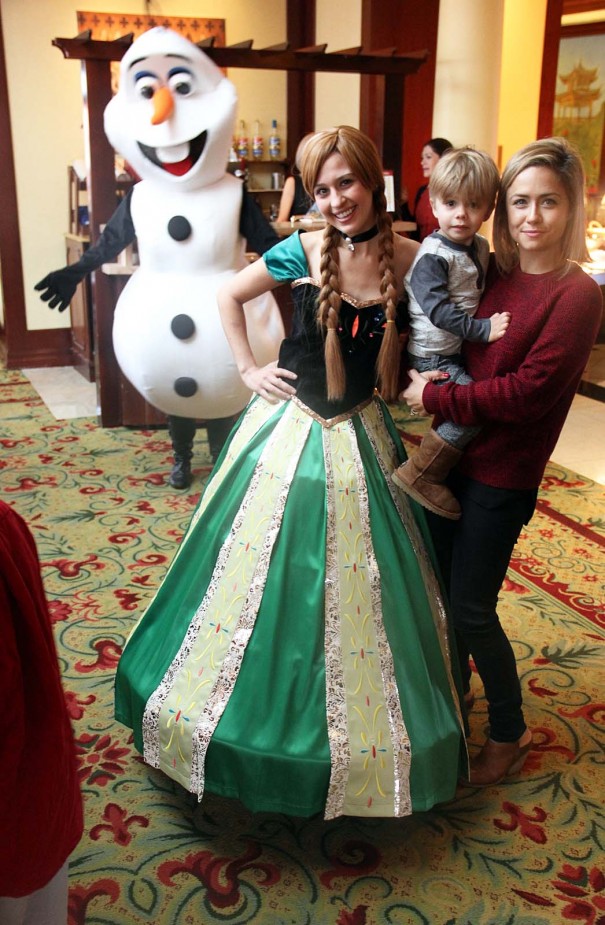 Olaf photo bomb. And look at that–Anna and I are about the same height, lol.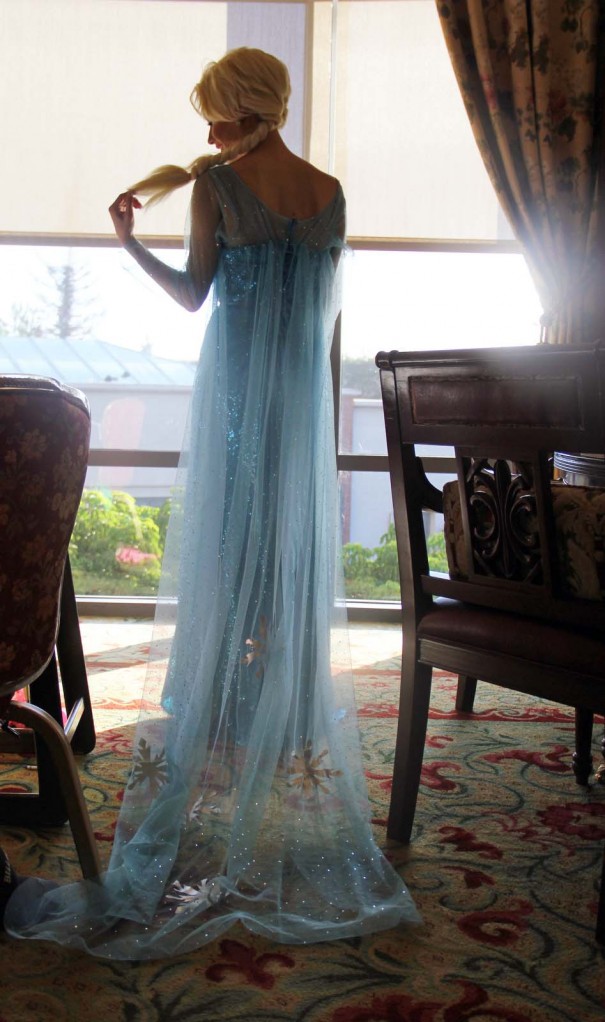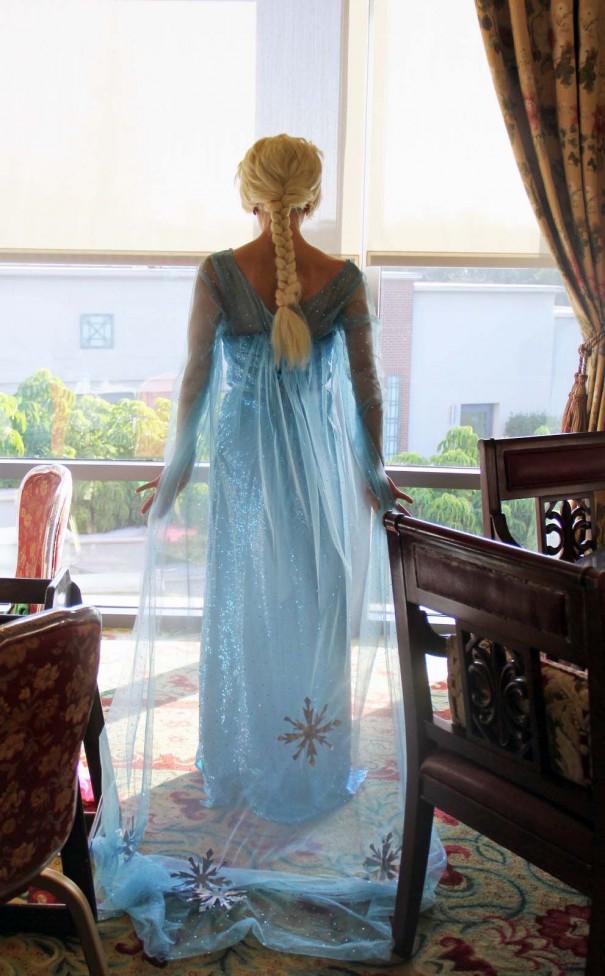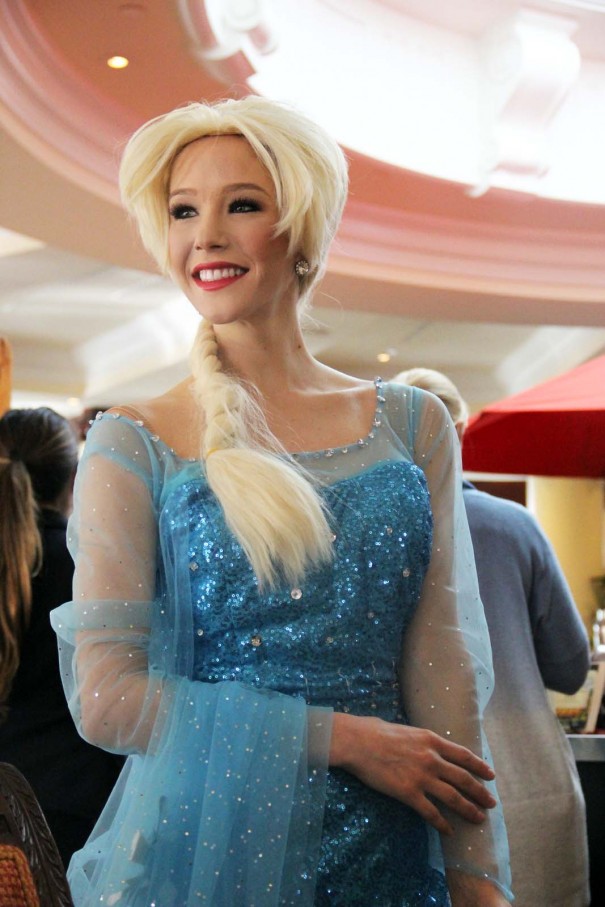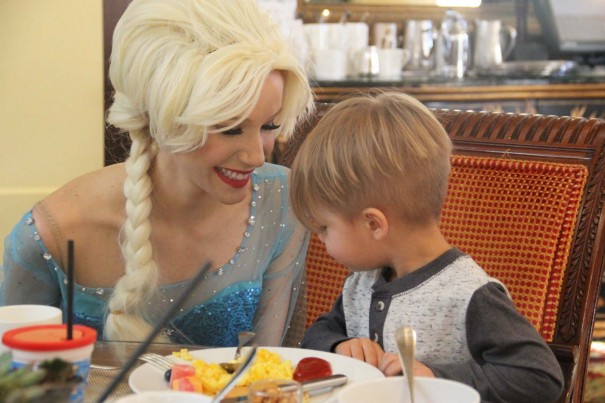 Sawyer, crushin hard.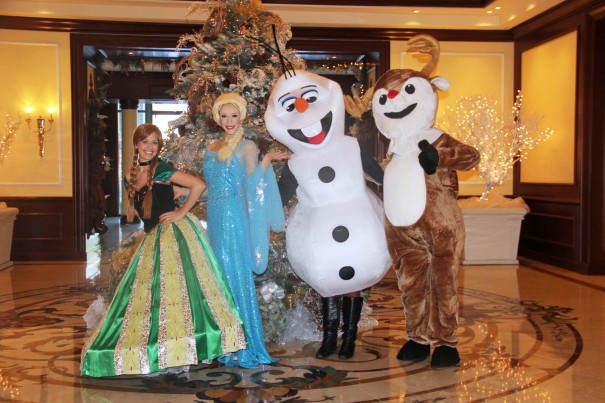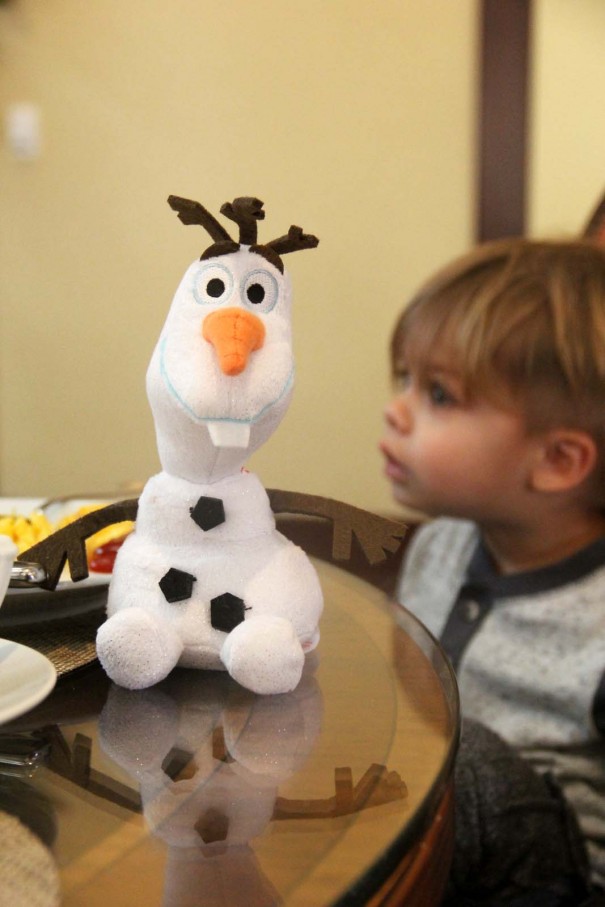 Sawyer insisted we bring  baby Olaf to meet big Olaf.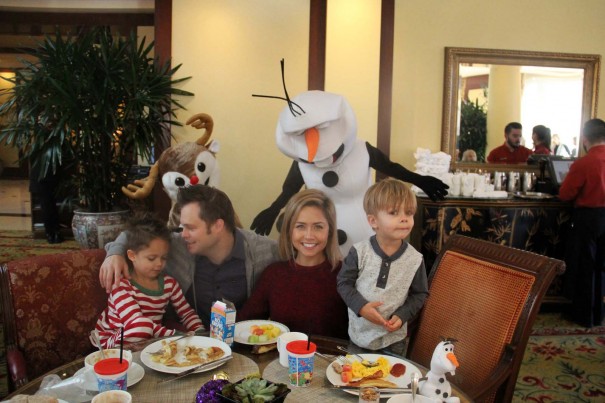 This photo CRACKS me up! Talk about the ultimate photo bomb!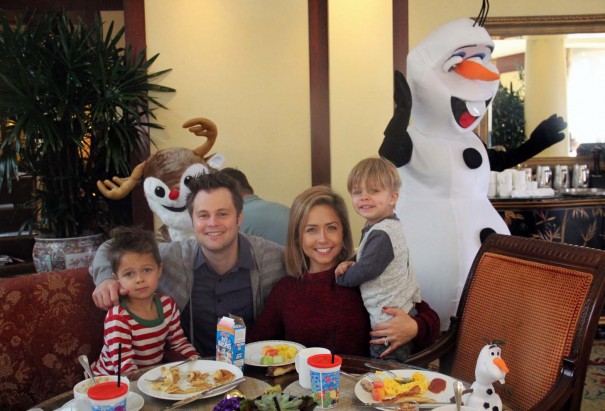 We left the hotel filled with holiday magic!  And I'm thinking this might just need to become a yearly family tradition.
Once again, a BIG thank you to the Four Seasons staff for making us feel a part of your family!
You can read about our last visit here.
For more information on the Winter Wonderland package, click here.


And you can follow Four Seasons in Westlake Village here:
Facebook  //  Twitter  //  Instagram  //  Website