Christmas Home Tour 2014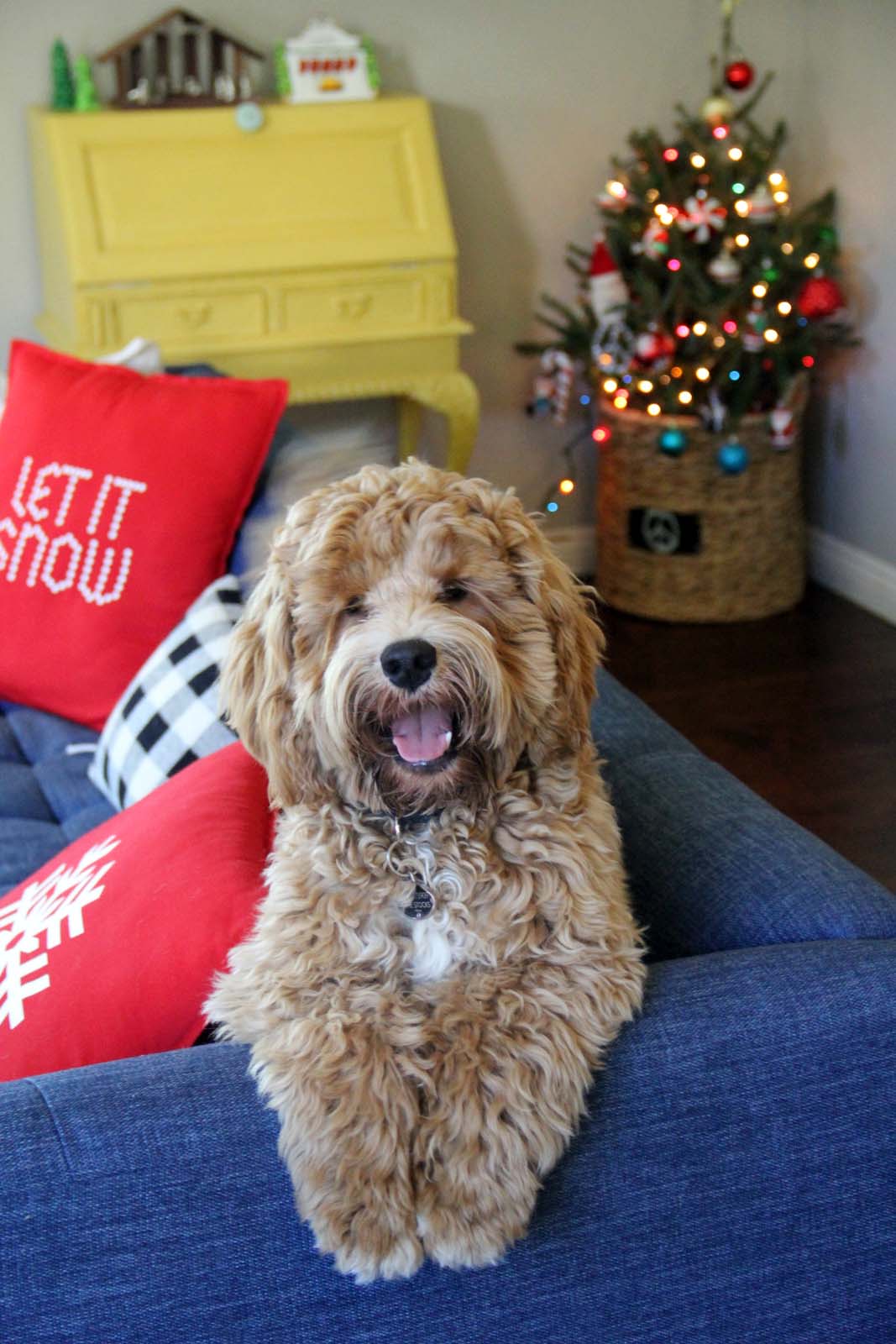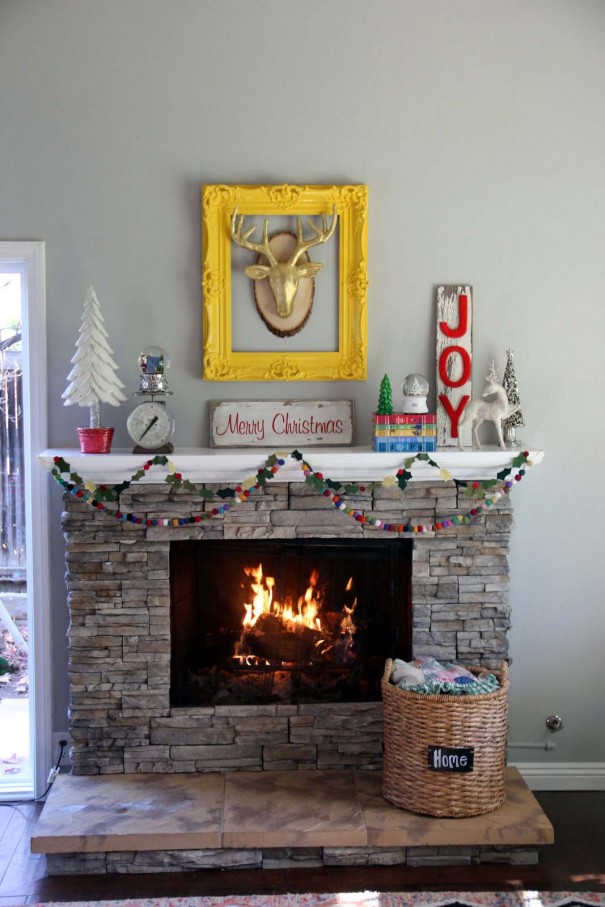 Christmas time–oh, Christmas time.  I always get all nostalgic and giddy at this time of year.  And it is by far my favorite holiday for decorating.  I didn't stray to far from our decor last year–see 2013 Christmas here.  But we need make one super fun switch.  This year we opted for a LIVING Christmas tree.  So it came in a pot and we can plant it after the season (or maybe even keep it for next year before planting).  I saw the idea on Oleander and Palm and I knew it would be so fun to do the same in our home.  I took Jeran's advice and bought a Colorado Blue Spruce from a local nursery.  The tree was a bit pricey so I wasn't about to spring for a giant $200 pot to put it in–so I picked up a metal tin from the hardware store for $20 and placed the tree inside (keeping the plastic pot on it that it came with so it can drain correctly).  Then I covered the part of the plastic that was showing with some burlap.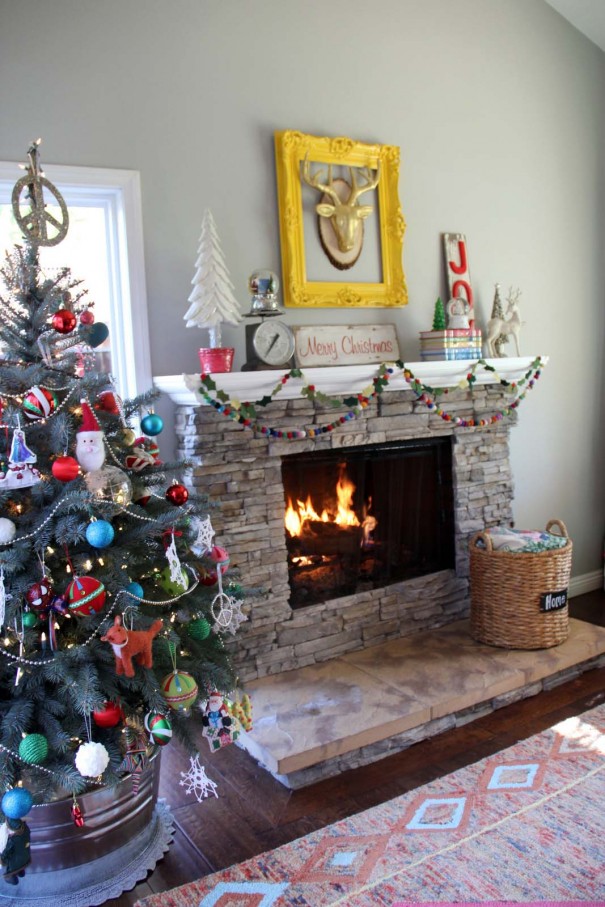 We pulled out all of our fun ornaments and let the kids go to town.  I think decorating for Christmas might be their favorite thing in the whole world (mine too).  We have no rules about decorating the Christmas tree.  It doesn't have to be perfect, or have a theme, or belong in a catalog.  It just needs to be fun and decorated with love.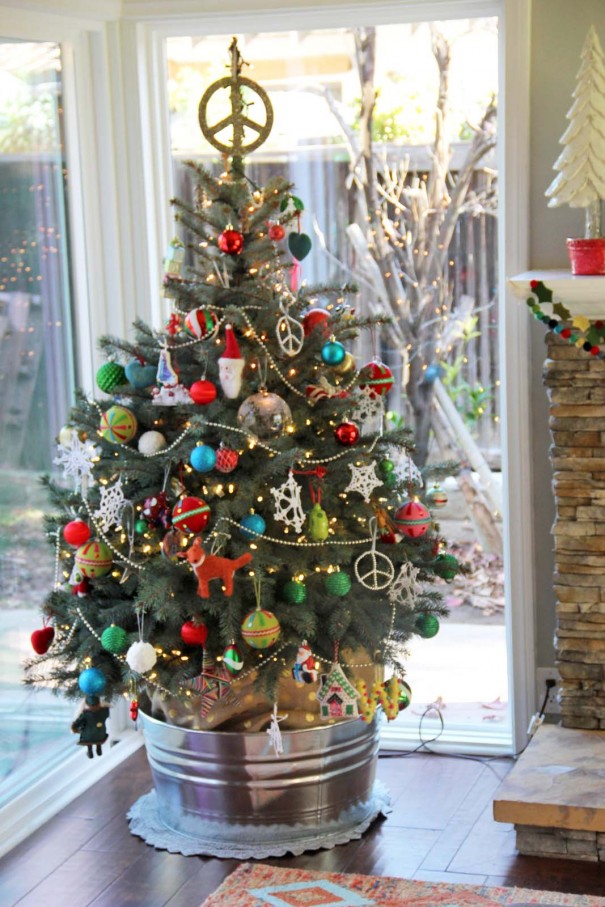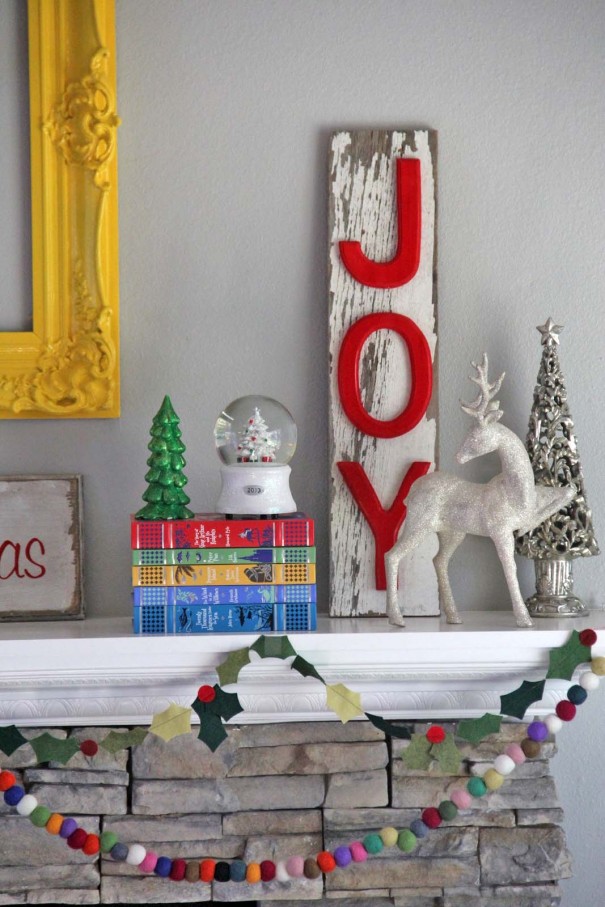 My favorite felt garlands from Aidie's Hideaway on Etsy.
I made the golden deer bust last year using THIS tutorial.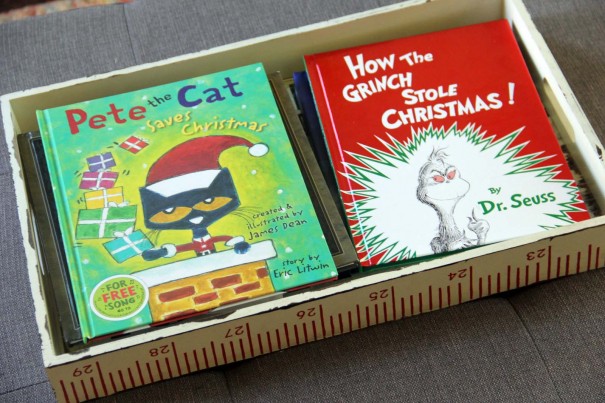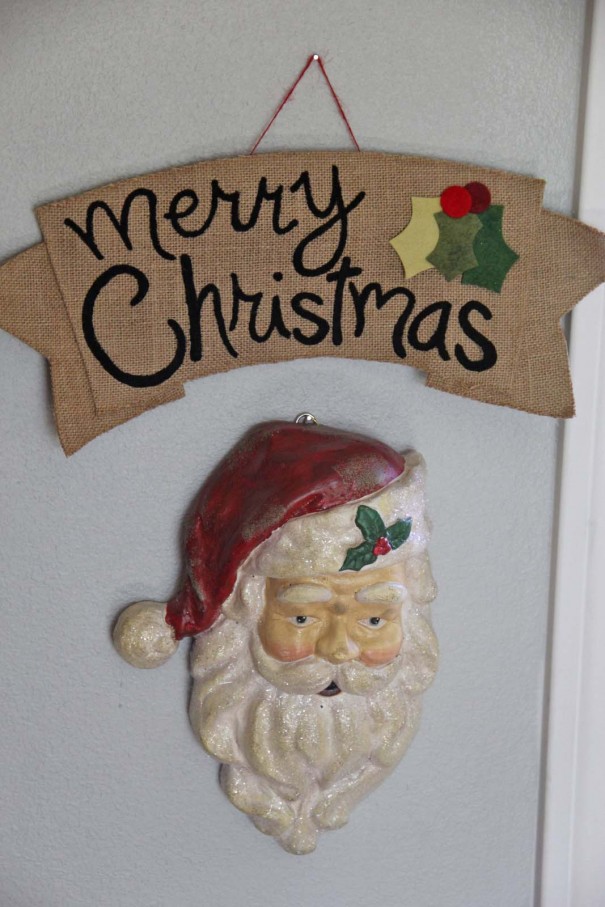 This sweet sign is also from Aidie's Hideaway.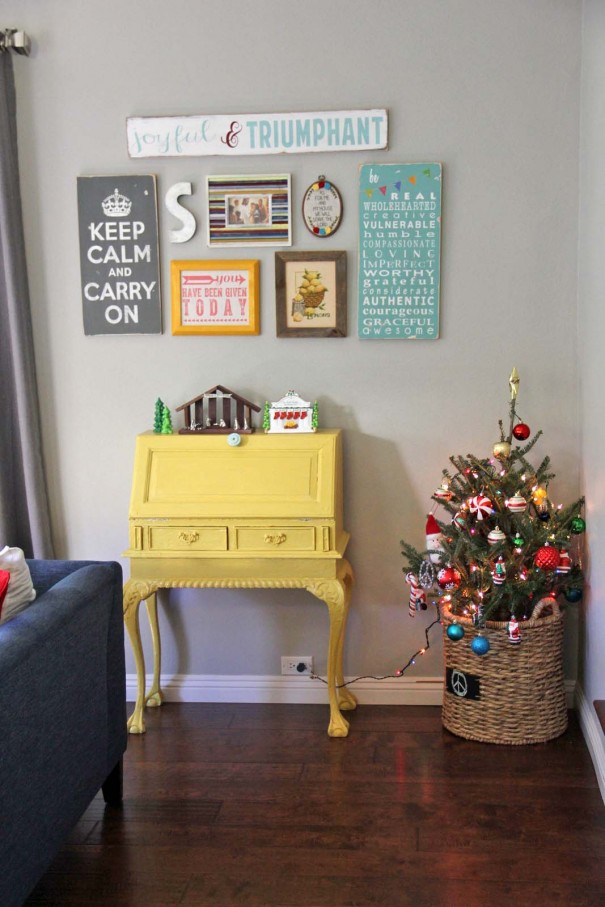 The Christmas "Joyful and Triumphant" sign is from Barn Owl Primitives.
That sweet little tree in the corner is for the boys–decorated and picked out all on their own.  Wesley named his little tree Gunner and the bigger tree Minnie.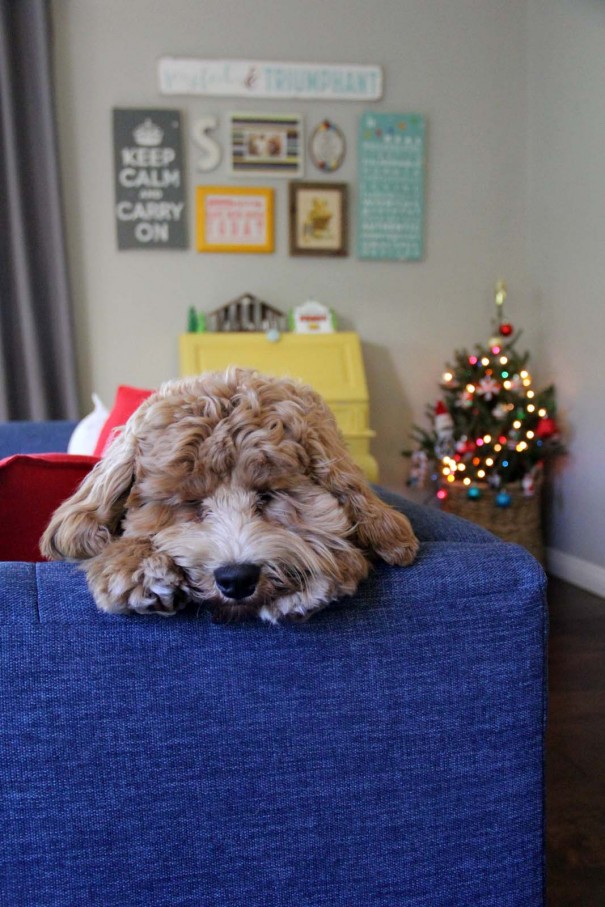 This will be Maverick's first Christmas! He's pretty excited!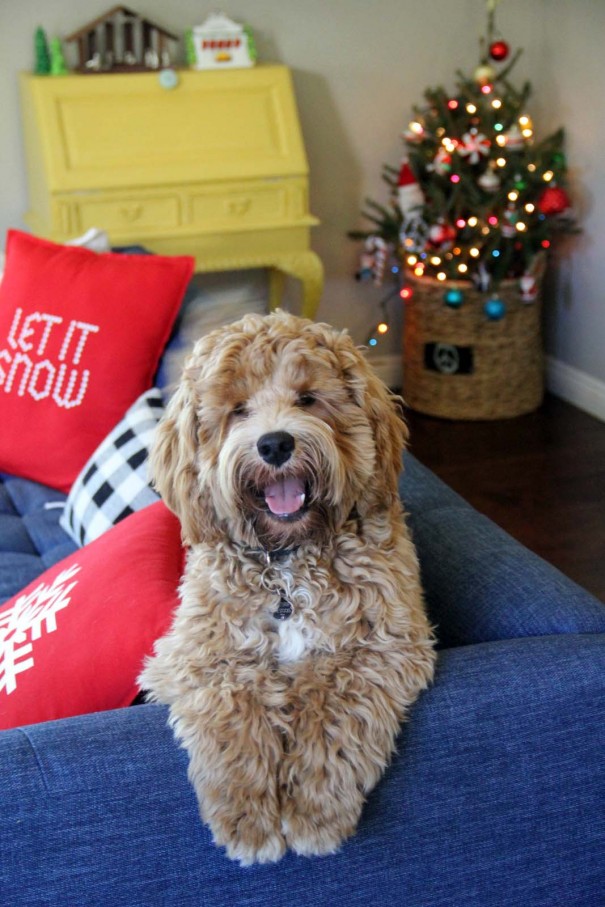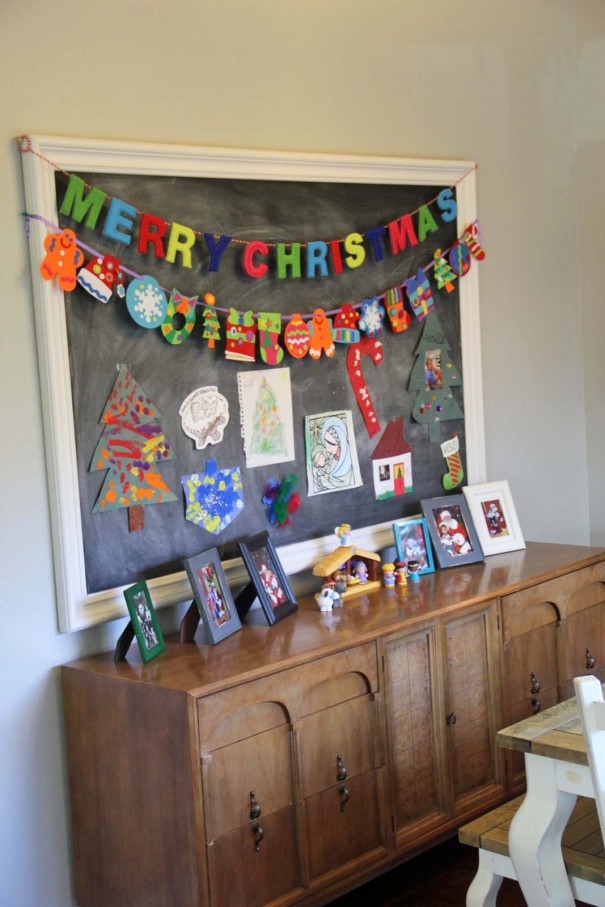 I use the chalkboard (tutorial here) for all the stuff the boys make for Christmas.  They get so excited about hanging their art work for every one to see. Wes made that fun felt ornament banner last year.  I love putting out this kids nativity every year for them to play with.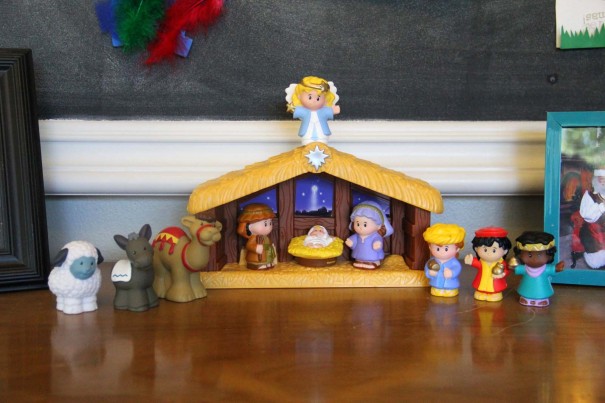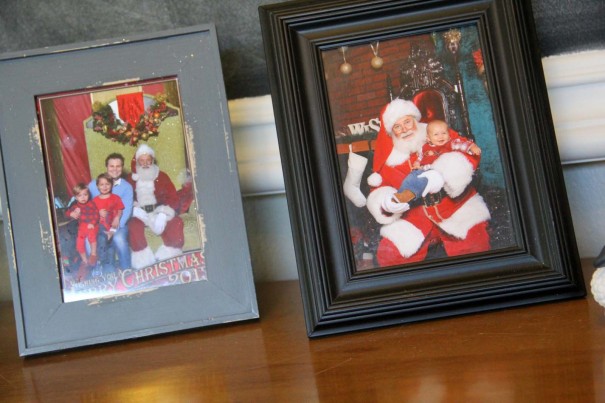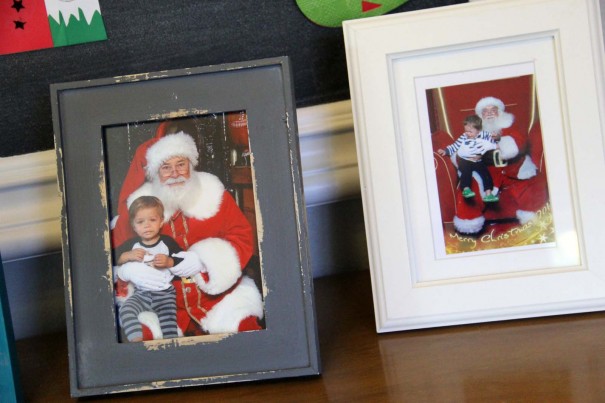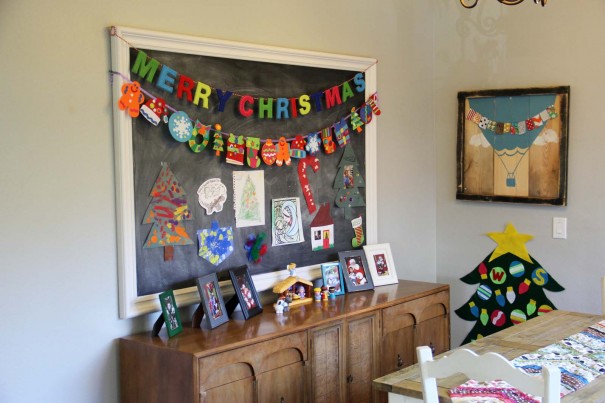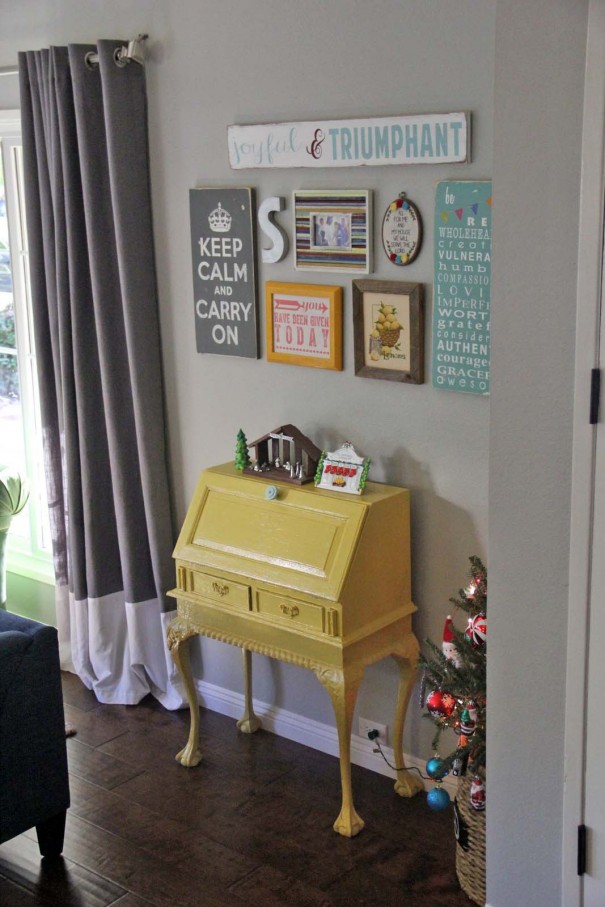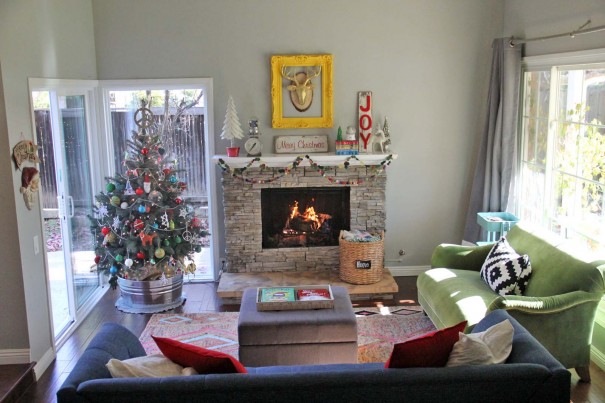 And now, my absolute favorite Christmas treasure–a special gift from a dear friend. A Lisa Leonard limited edition nativity set.  This is our very first nativity (other than the toy set) and it couldn't be more perfect.  I literally was brought to tears when I unwrapped it.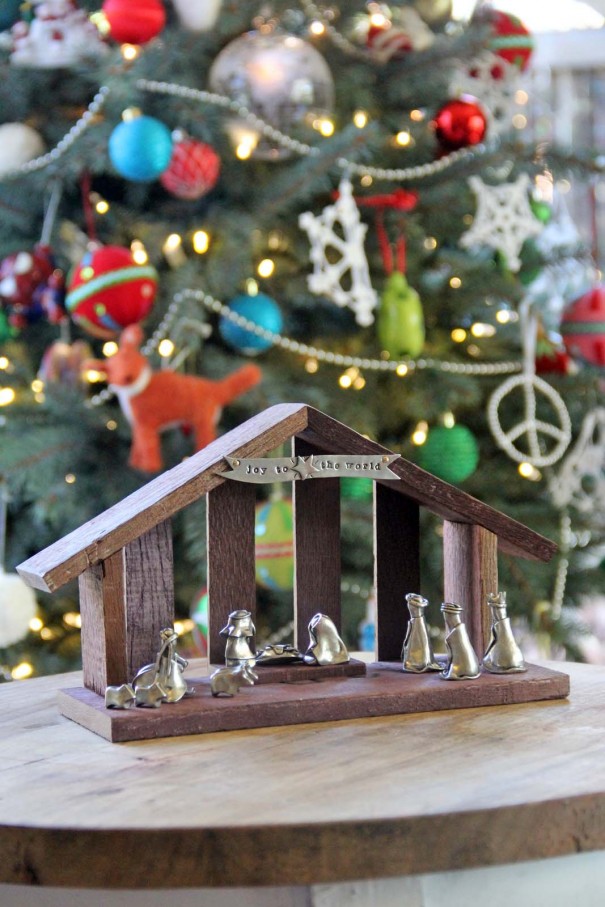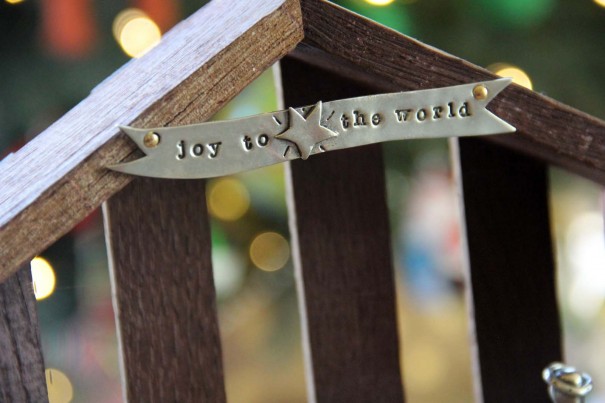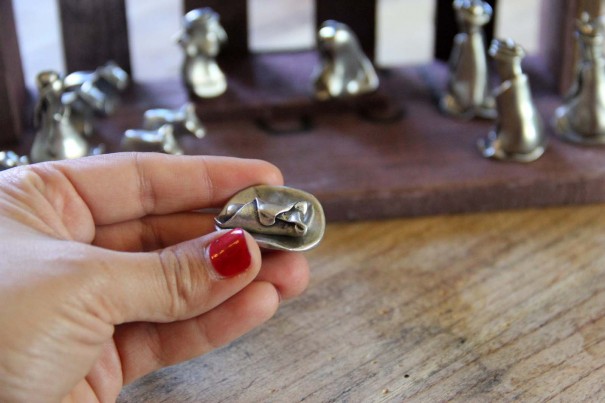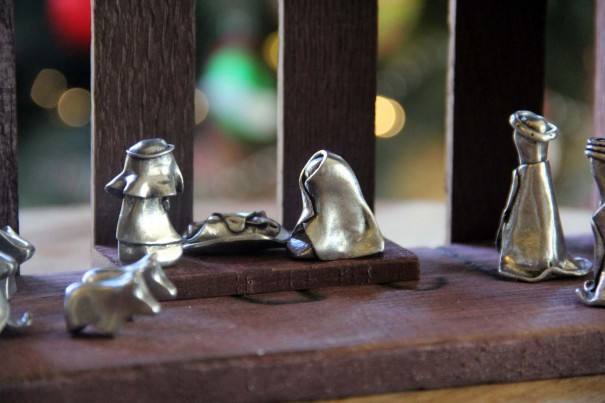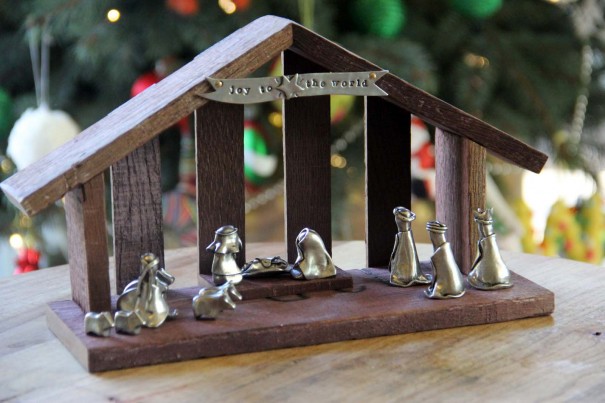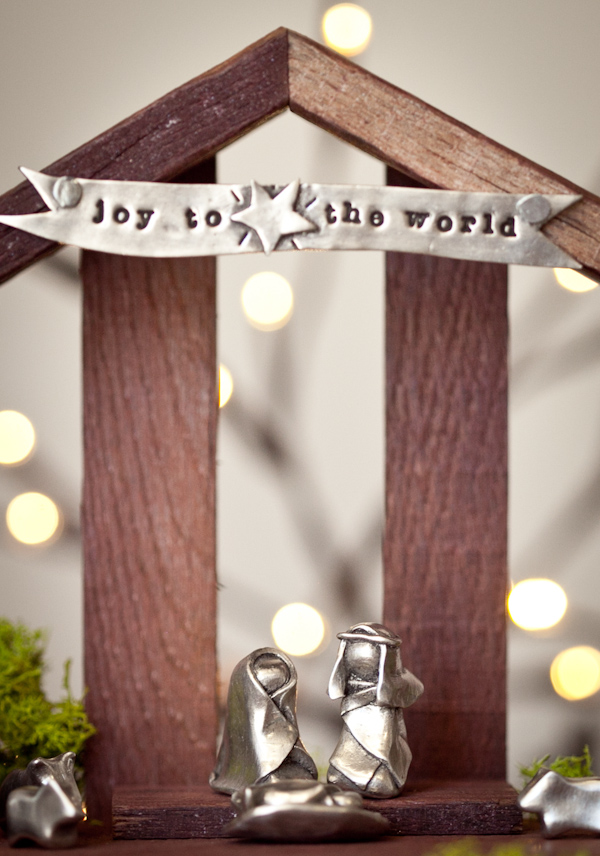 Most information about where all my holiday decor is from can be found on this post. We would all love to see your holiday home–feel free to leave a link in the comments if you wish to share. Oooooo, or share your favorite Christmas time recipe with us!
And if you're looking for a fun Christmas drink recipe, check out this yumminess (I'll be making them for us tonight):