Four Seasons Family Staycation: Part 2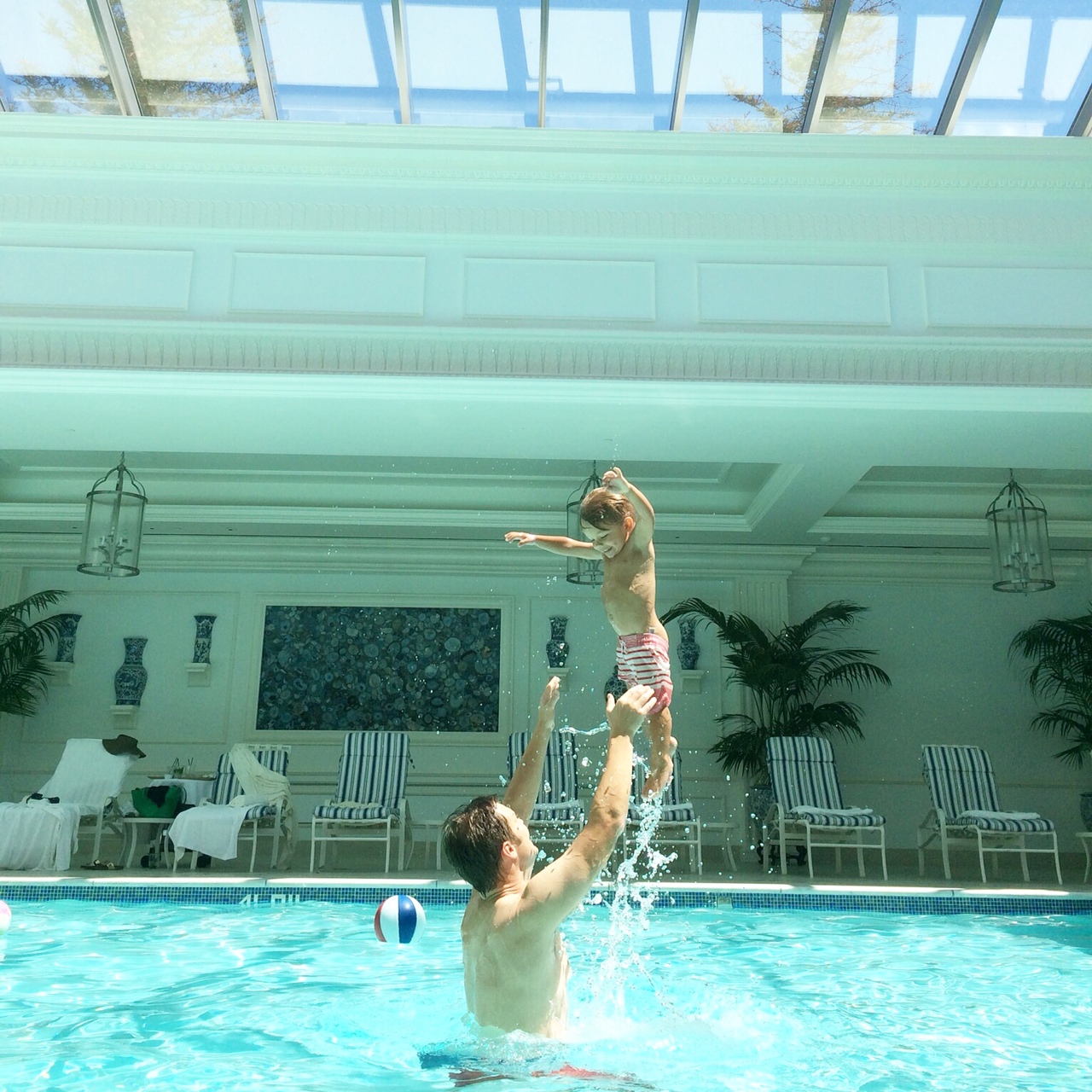 Click here to see part 1 of our Four Seasons staycation weekend.
_____
While our arrival and date night were a complete blast, these next two days at the Four Seasons were my absolute favorite. We had intended to venture off the property during our stay and check out some local attractions, but we were having way too much fun at the resort and never left.  I really let myself get into "relax" mode for the rest of the weekend and enjoyed my beautiful family, amazing food and a few visits from some awesome friends (another perk of being on vacation around the corner from your house).
We woke up Saturday morning and headed downstairs to the famous Farmers Market breakfast.  Talk about fresh!  This was my kind of breakfast.  Crisp fruit, omelet bar, oats, yogurt, fresh squeezed orange juice, smoothies, danishes, cheese plates, baguettes…I'm drooling just thinking about it all.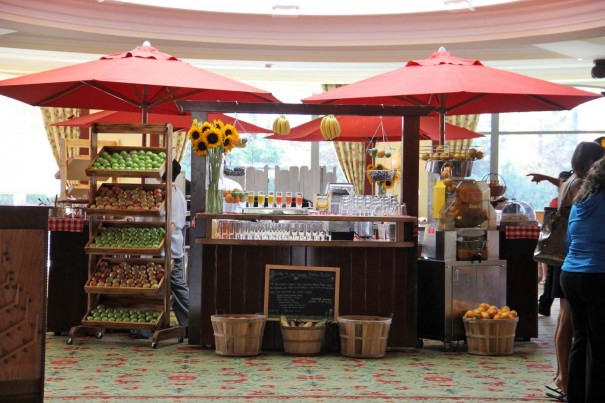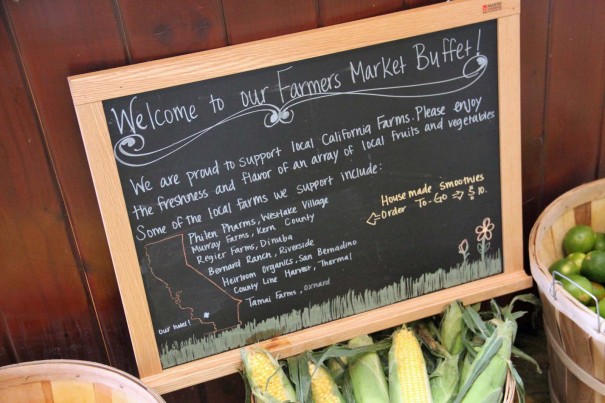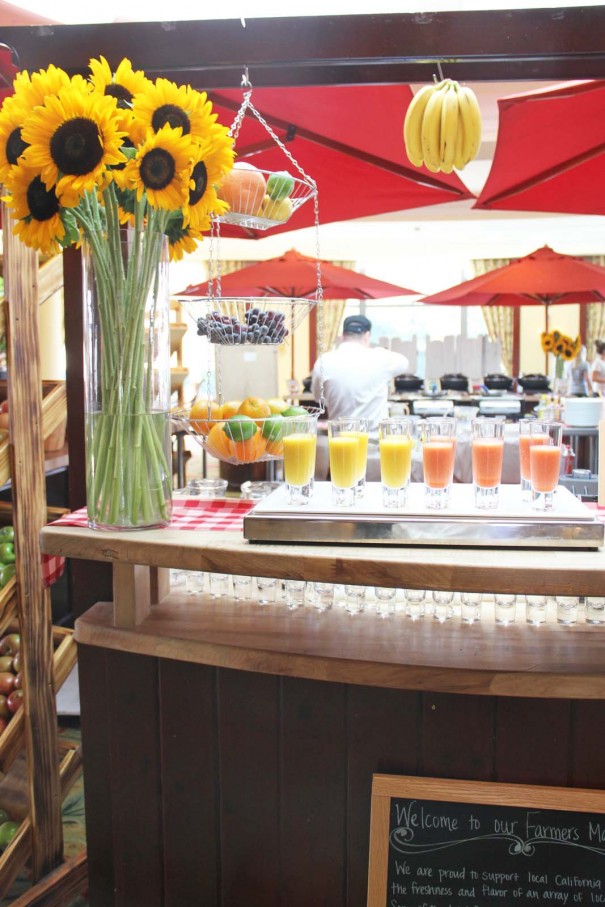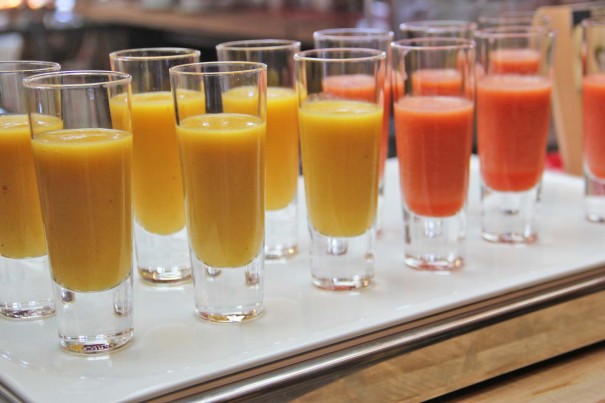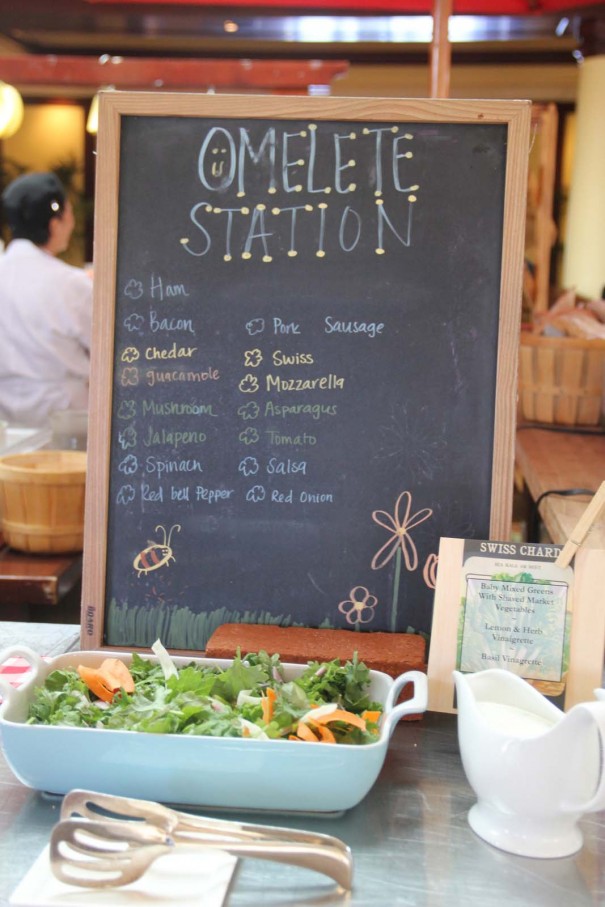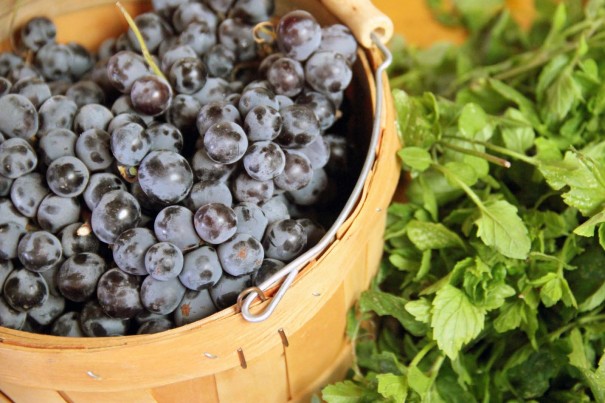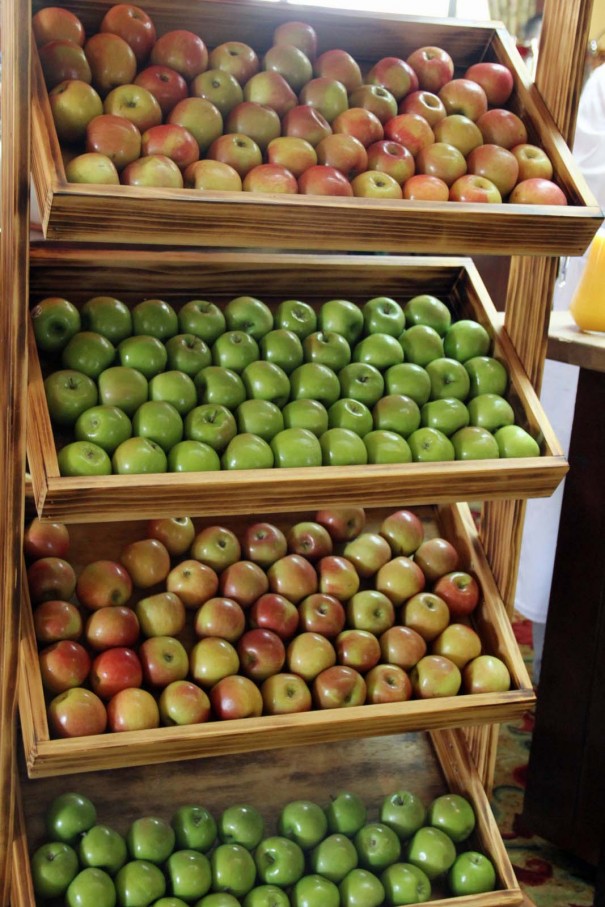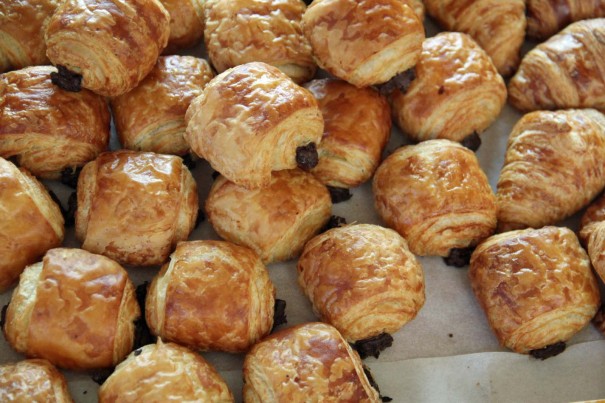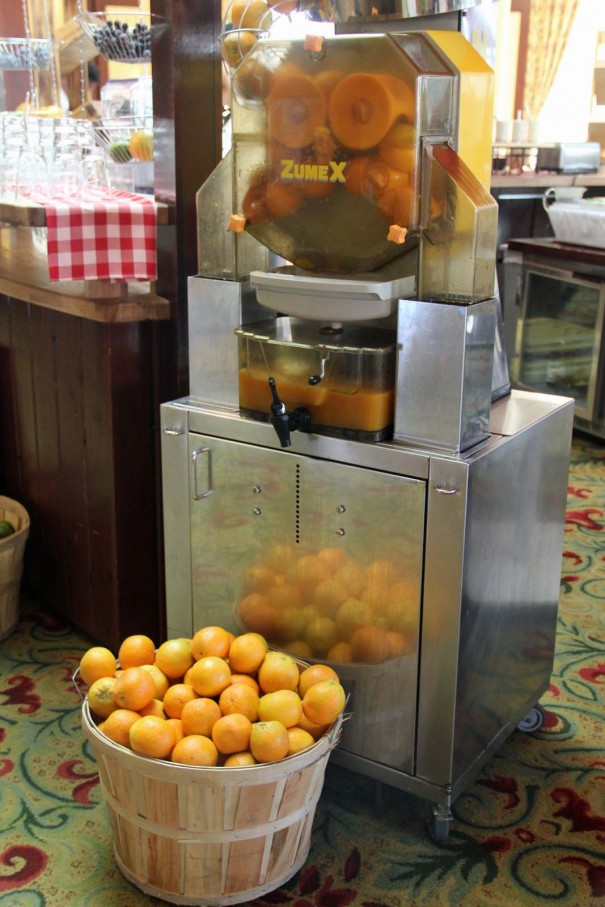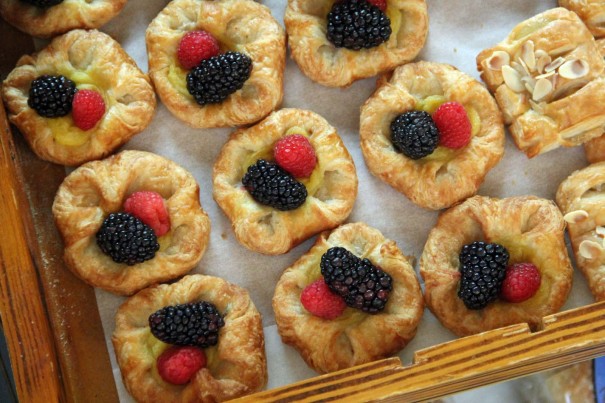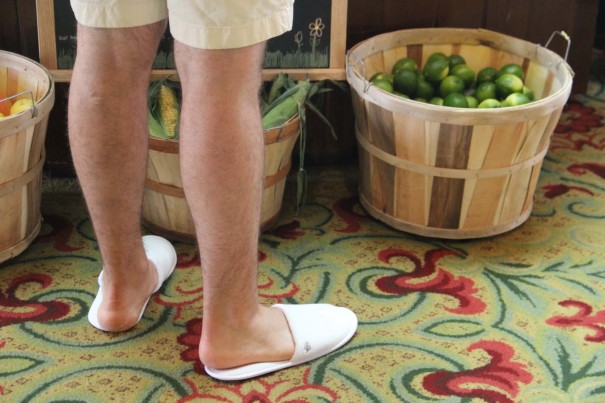 I'm not even sure who this guy is, but I LOVED that he wore his Four Seasons slippers down to breakfast. Right on buddy!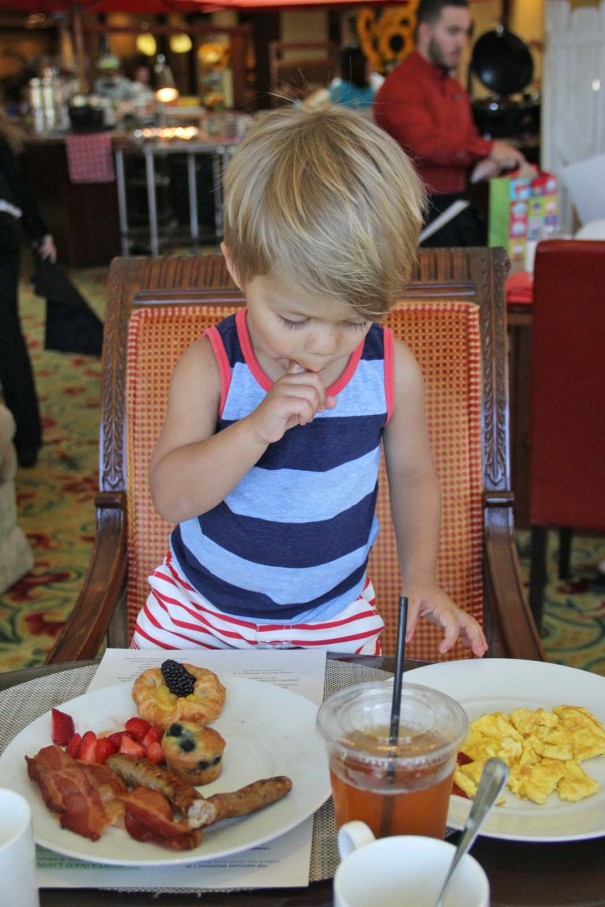 The boys were in heaven with all of their favorite foods.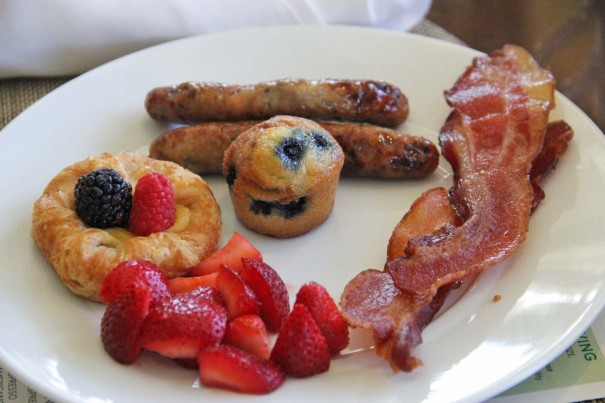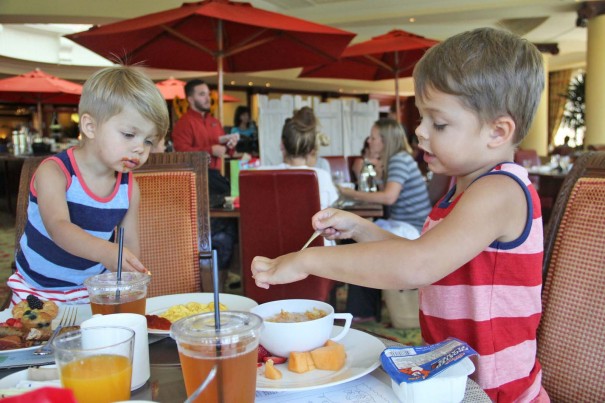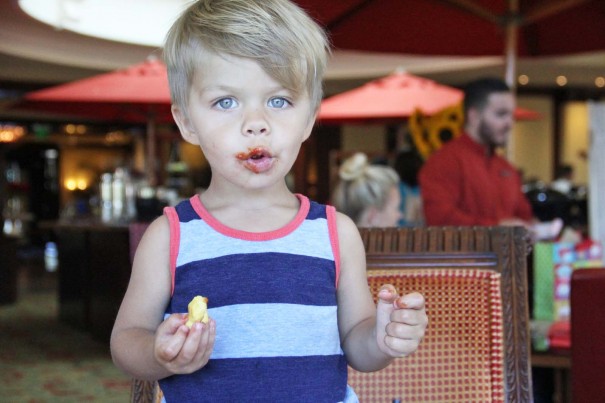 Our boys don't have the longest "sit-still-threshold", so when they start to get squirmy one of us will usually take them on a walk.  Which was perfect because Ben was able to take them down to the lawn below while I finished eating and I could still watch them from our table.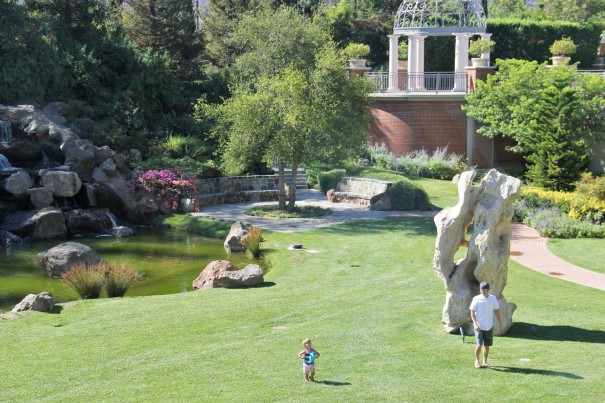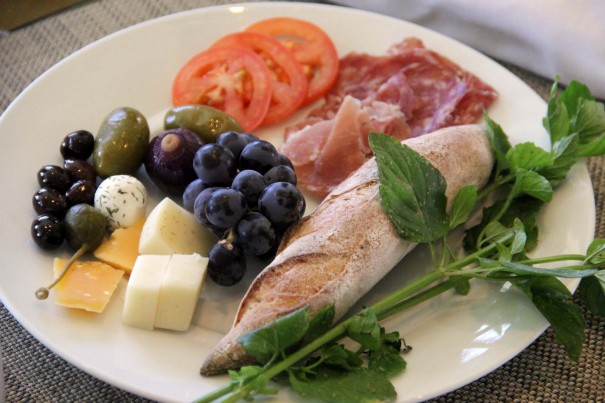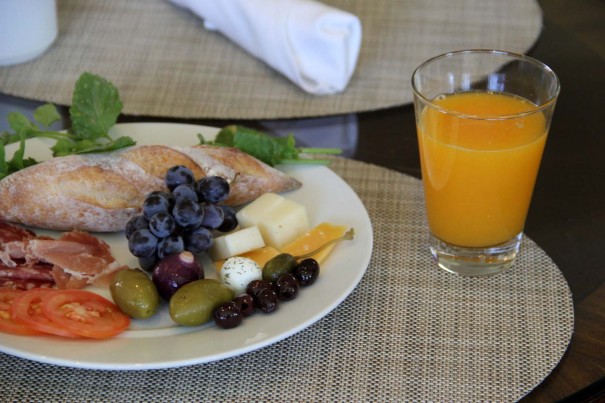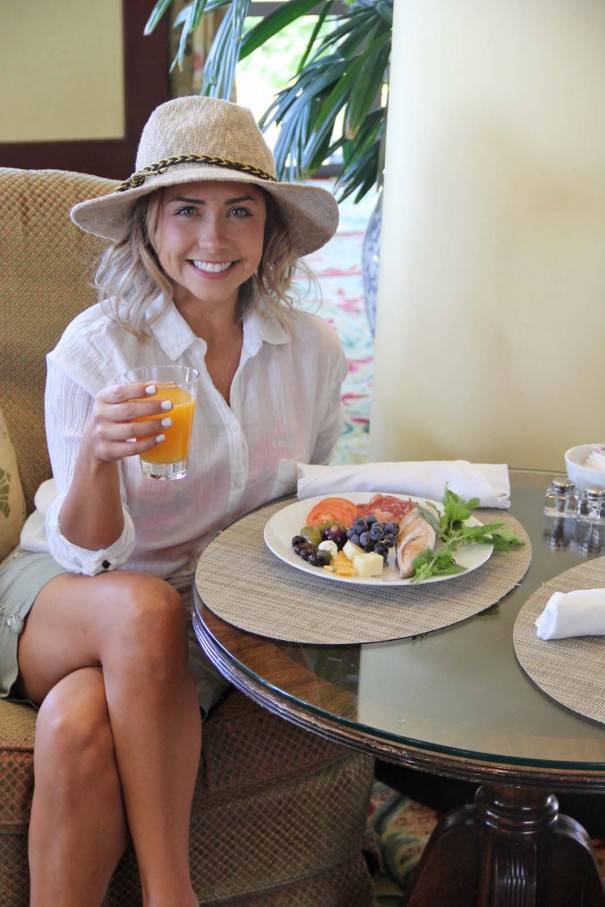 Next it was family pool day time.  The boys had been counting down for this moment since our arrival.  We slipped into our suits and arm floaties and headed down to the family pool.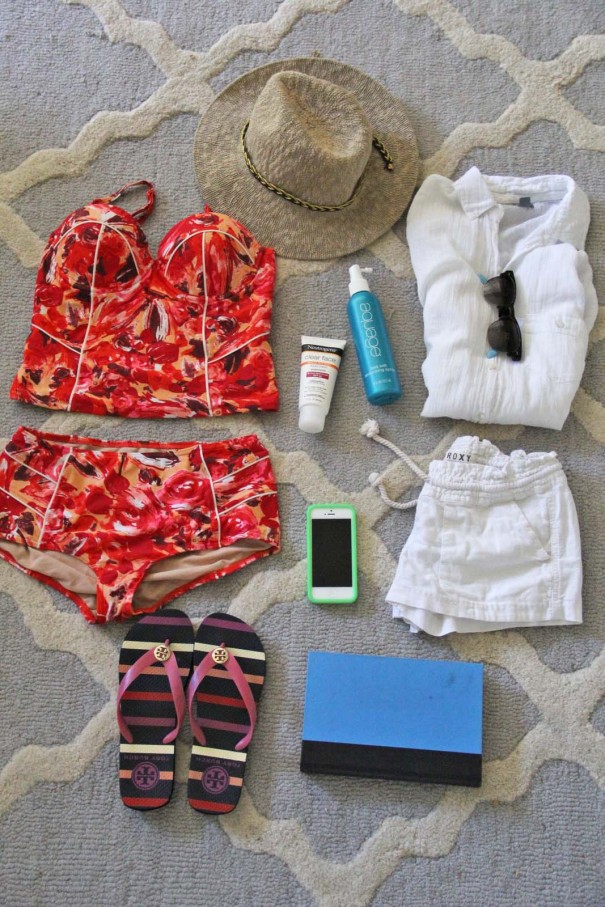 You can read more about what I packed for our staycation here.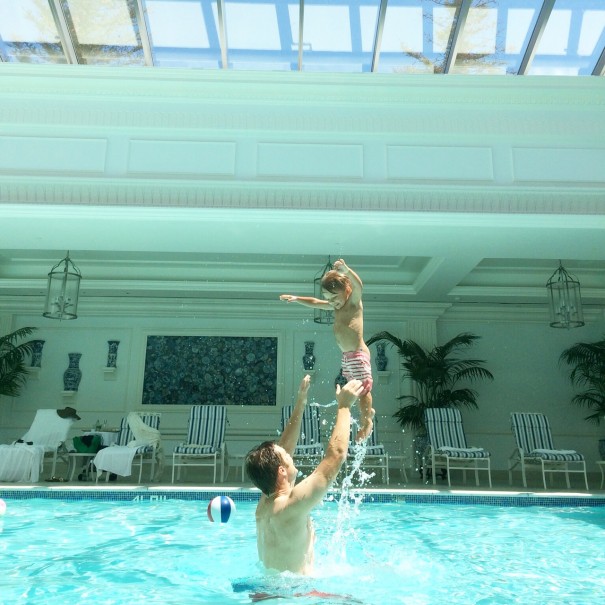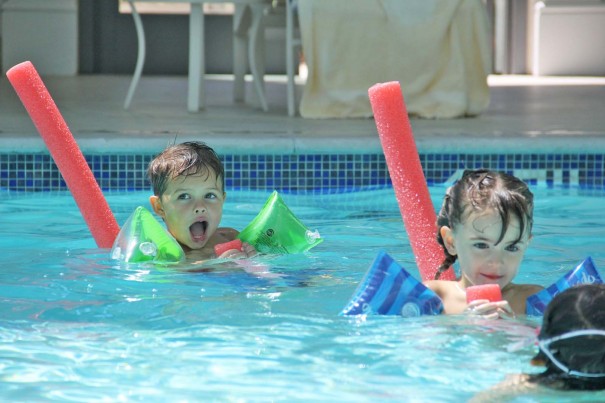 The pool had tons of pool toys for the kids and a basketball hoop.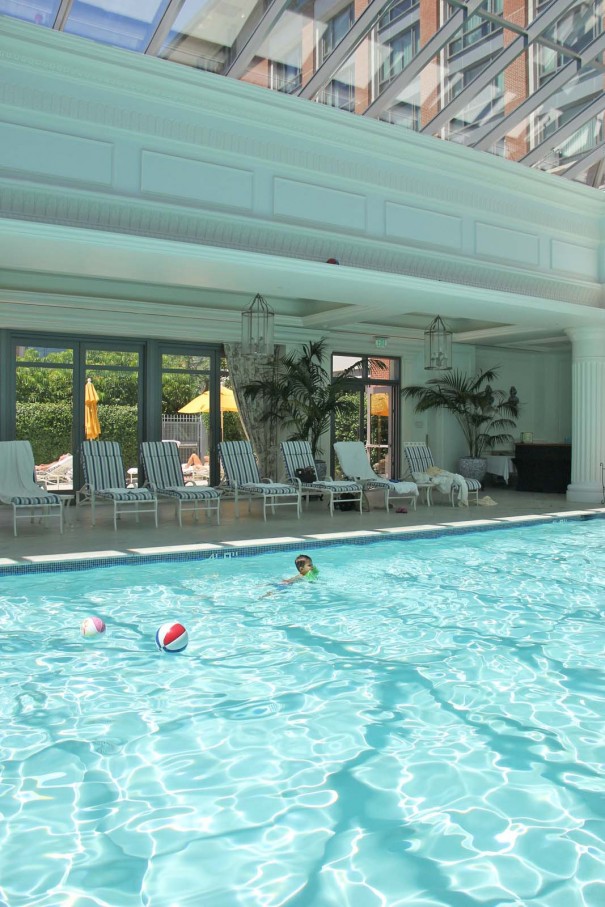 Wes was so brave and swam for 3 hours straight even when Ben and I weren't right by his side–so proud of that dude.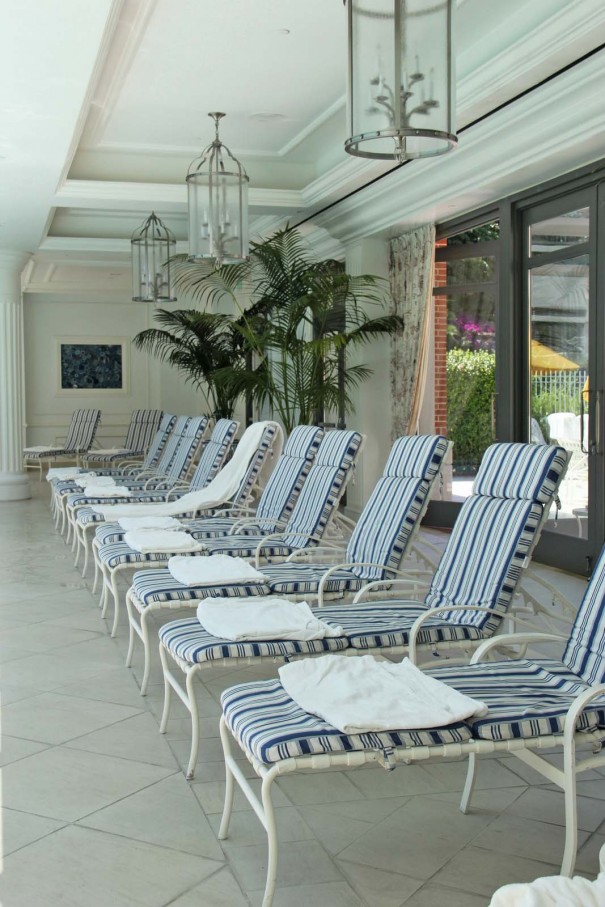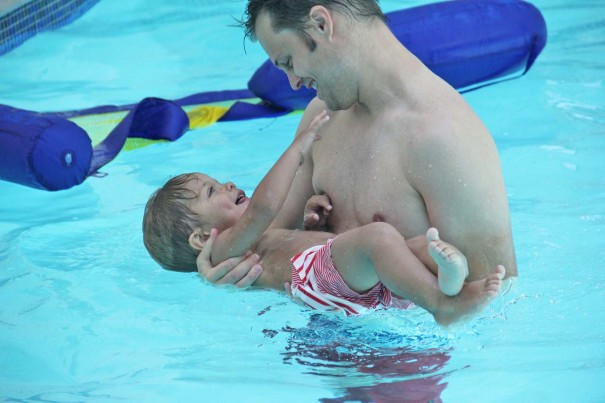 And this kid…no fear.  Which scares me to death because he'll run and jump in the pool with no warning.  But boy did he have fun! All weekend he walked around saying We go pool, we go pool, we go pool. Over and over and over.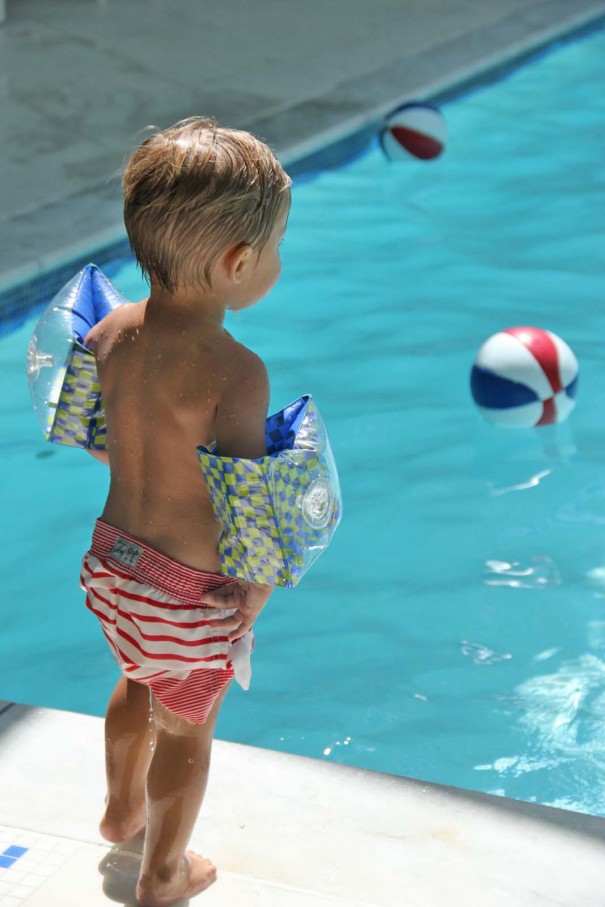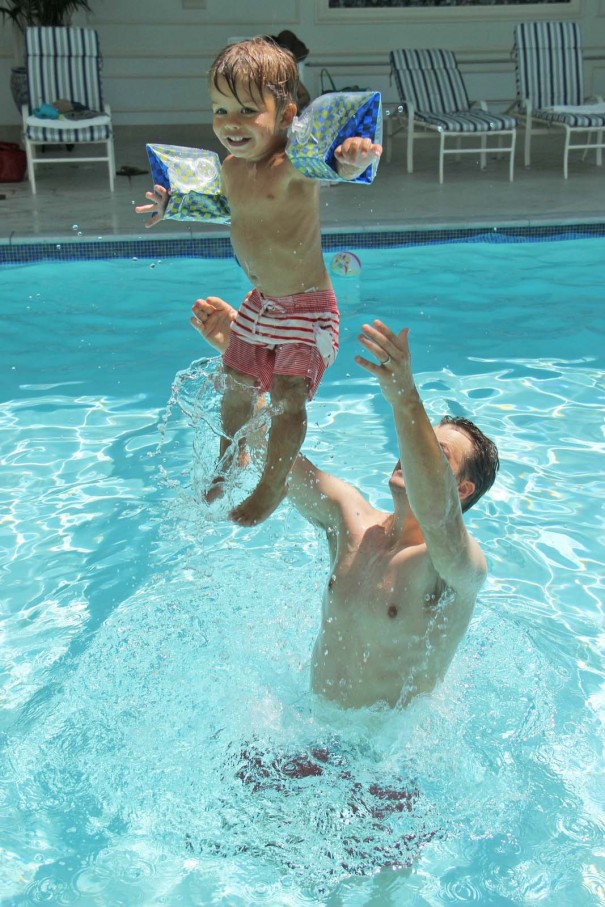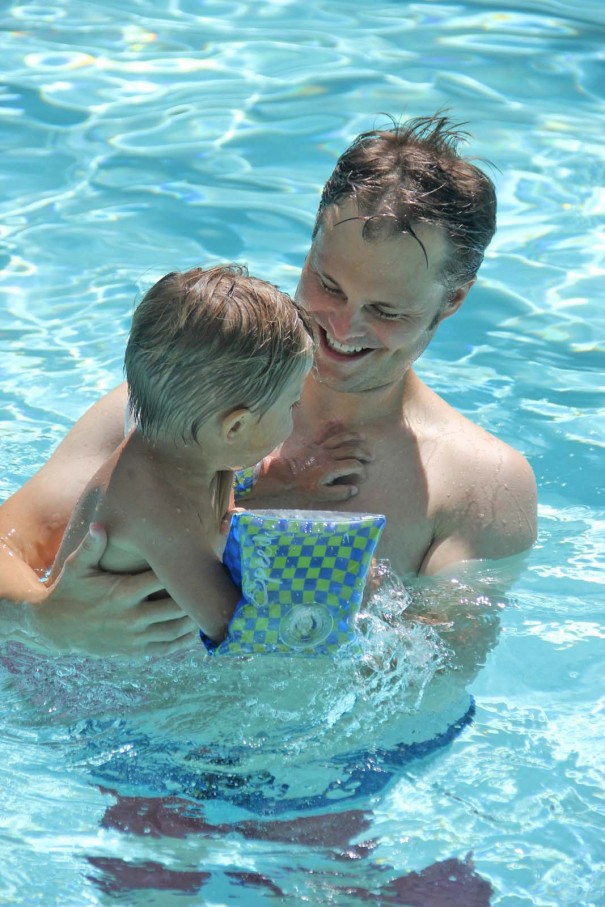 After the pool we took the boys up to the room to have some yummy room service and put Sawyer down for a nap.  A few hours later, relaxed and rejuvenated, we headed back out for some more adventure.  Westlake Village recently got their very own trolley that runs on the weekends–which is the coolest, most nostalgic attraction ever.  The entire loop takes one hour with stops at Westlake's most popular resturaunts and shops.  The boys were so excited to hop on and go for a ride.  Sawyer kept calling it a school bus and Wes wanted to keep filling the drivers tip jar with dollar bills.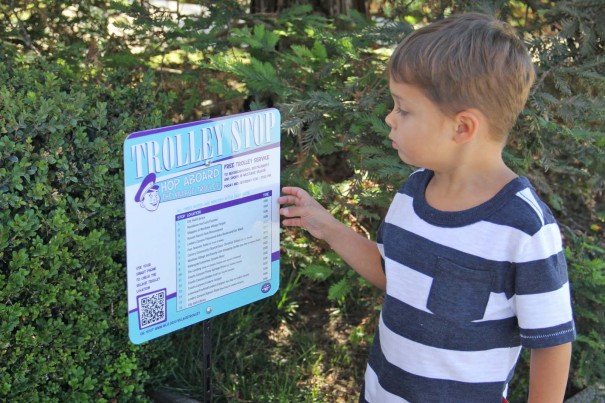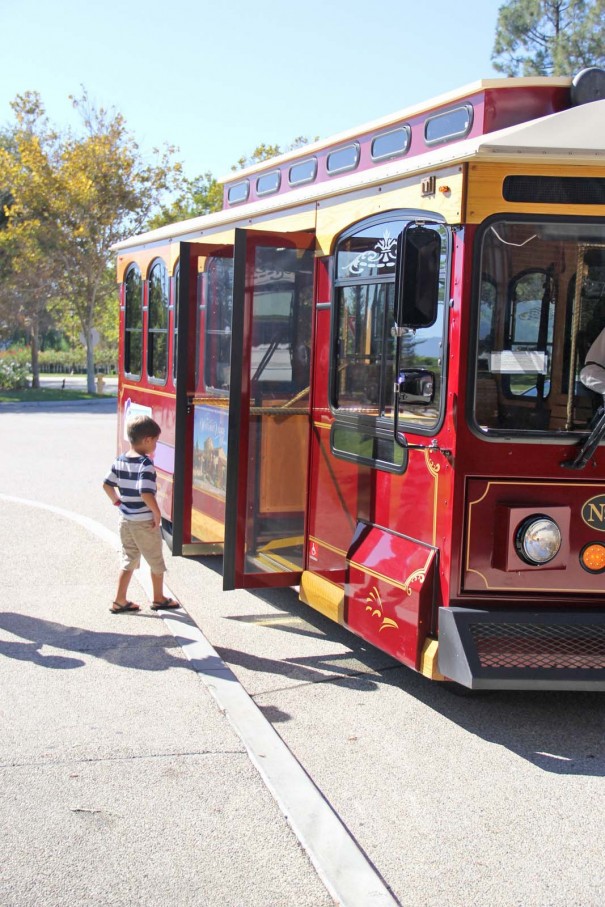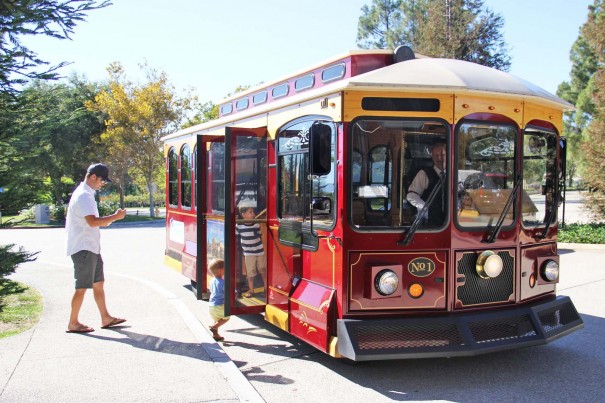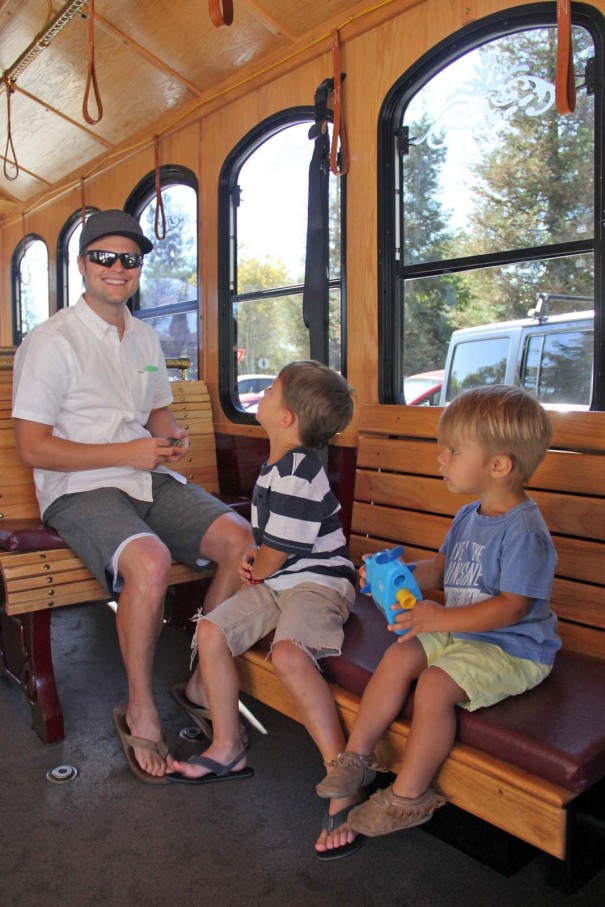 After the trolley, we visited the Four Seasons activity lawn. Wes said we were on a jungle adventure like Jake and the Neverland Pirates…but I was happier channeling Downton Abbey as we strolled through the lovely gardens and conversed about the weather and happenings around town, lol,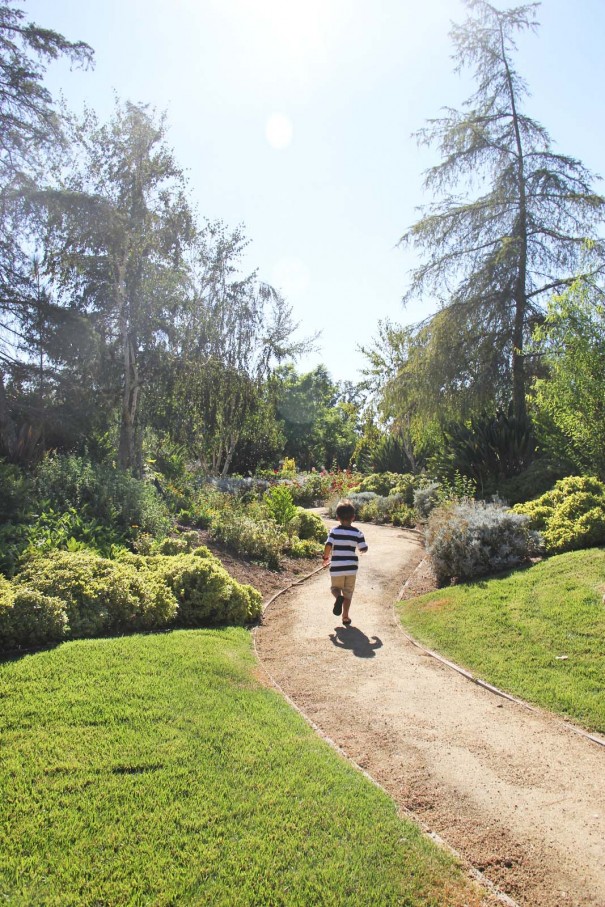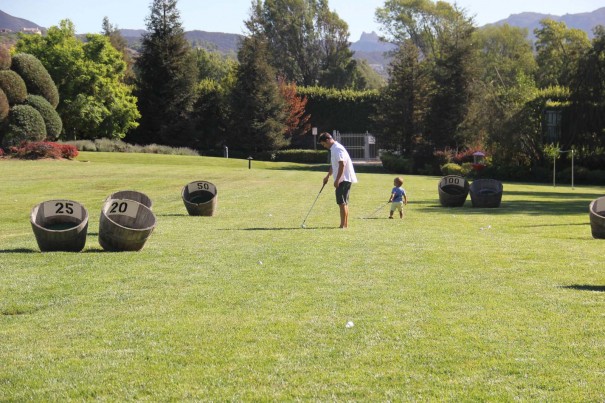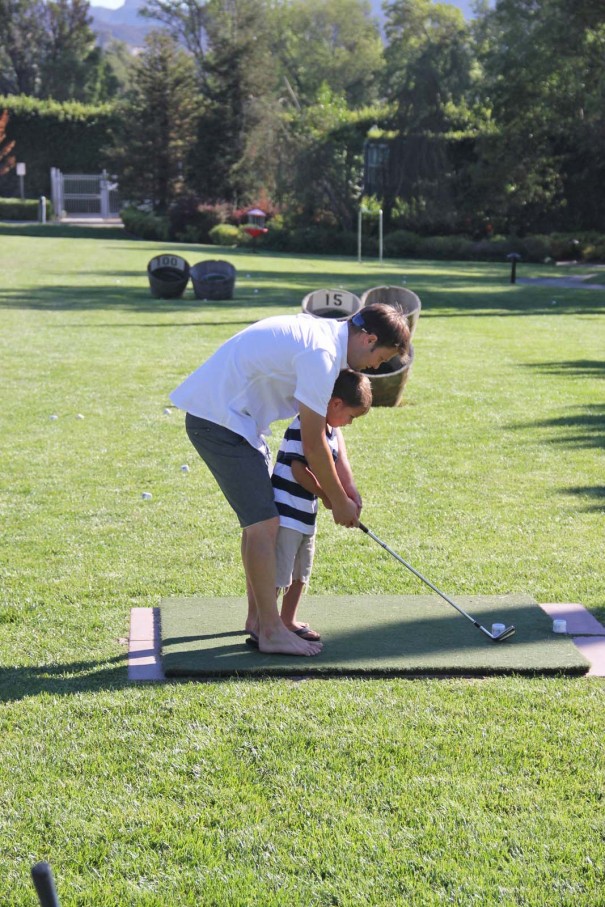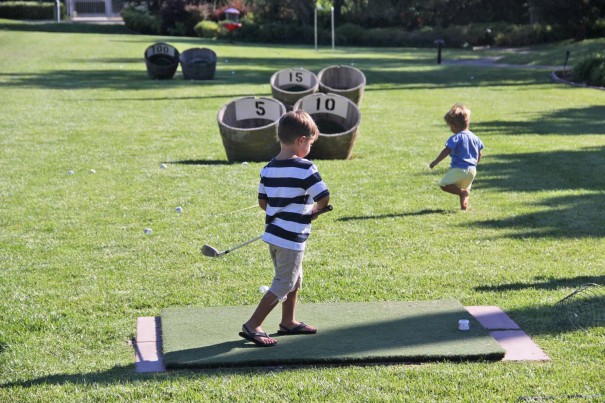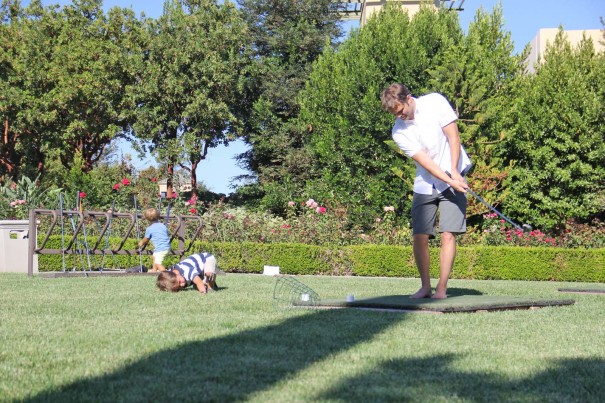 After a while of running their little bodies all around the lawn and paths, we headed back up to the room to get ready for dinner.  Saturday night was Mercato Italiano–where the Lobby Lounge is transformed into an Italian marketplace, with fresh-baked focaccia, local olive oil, a selection of bruschetta and antipasti, sliced-to-order meats and cheeses, a pasta station and wood-fired pizza! Pizza and spaghetti are the boys favorite meals, so once again they were so excited. I'll tell you, the lasagna was my favorite–so so so yummy!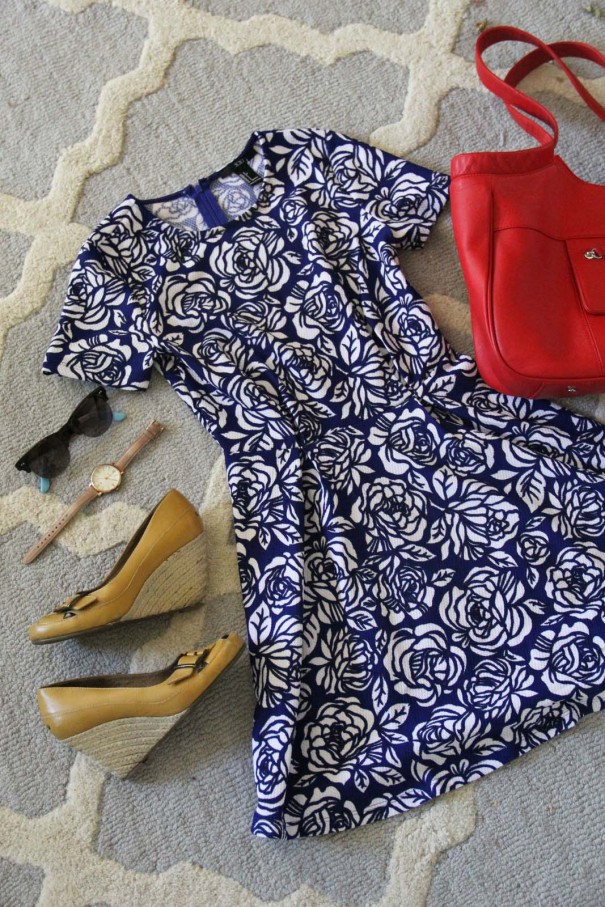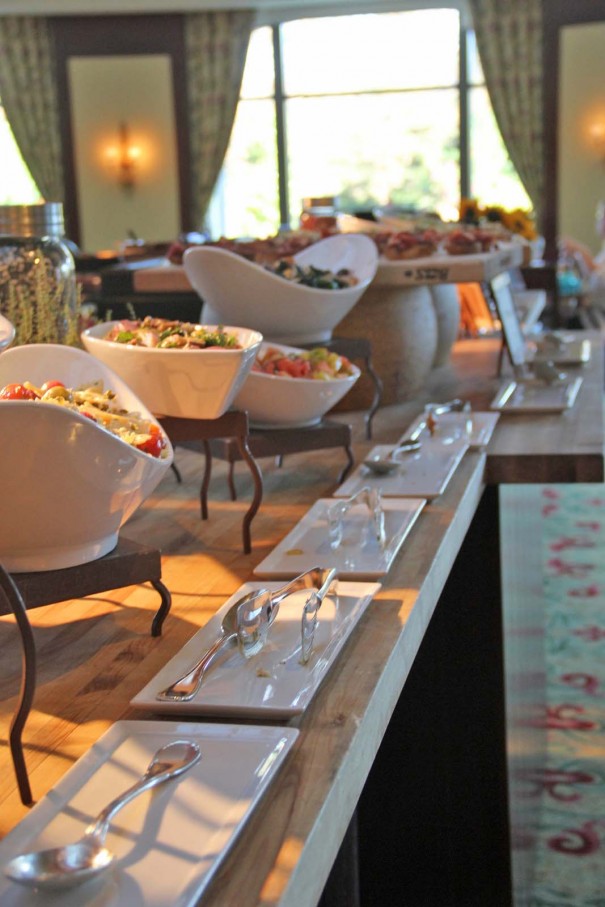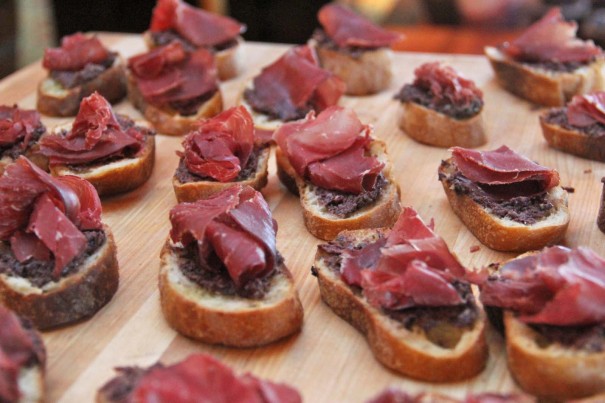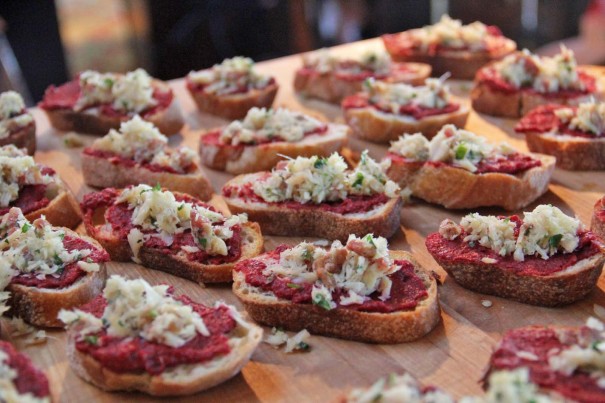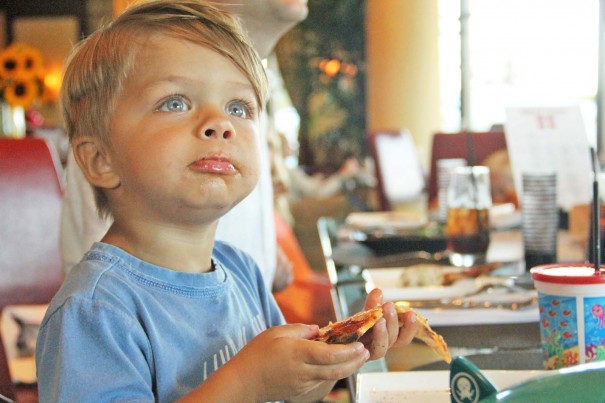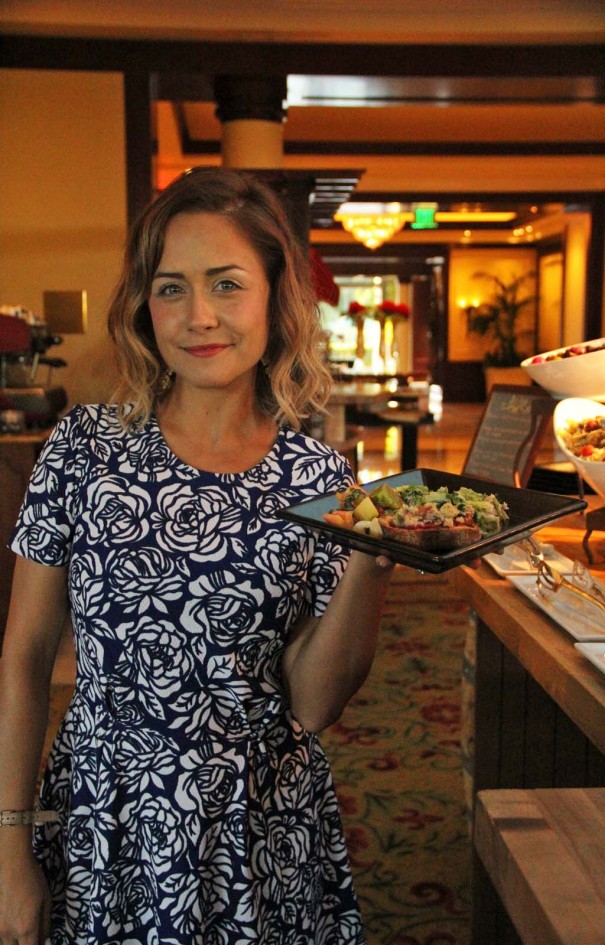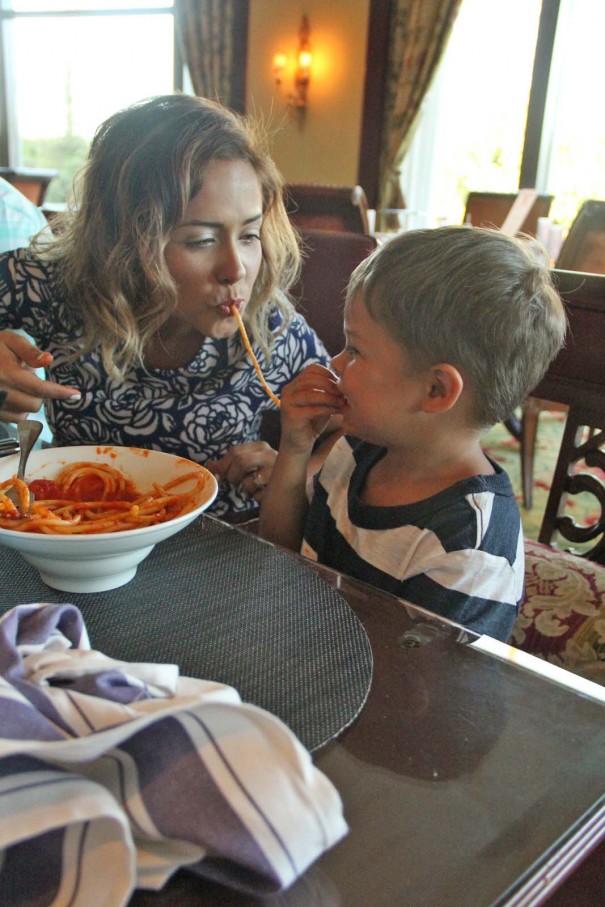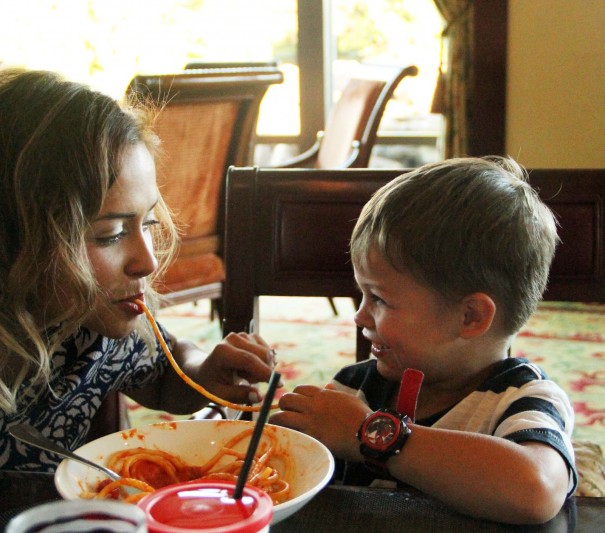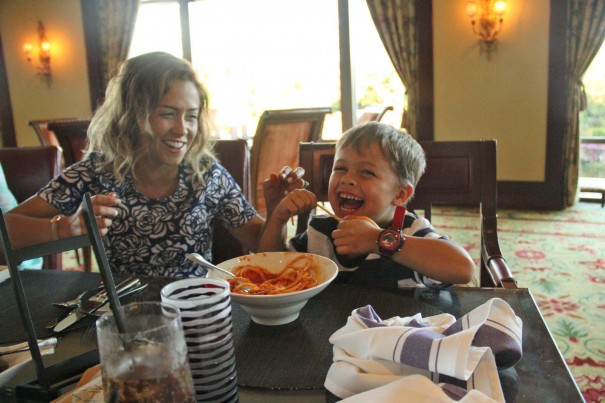 We went to bed that night with fully bellies and full hearts, once again.  The next morning was extra special for me.  Ben packed up and took the boys home and I got to stay for my very first spa day ever…ever!  I honestly had no idea what to expect.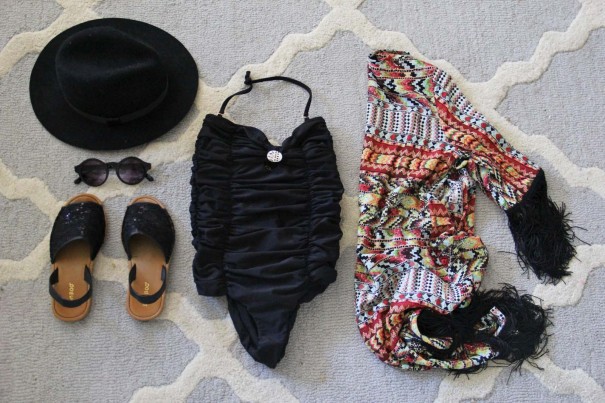 So quiet. So peaceful. So beautiful and relaxing.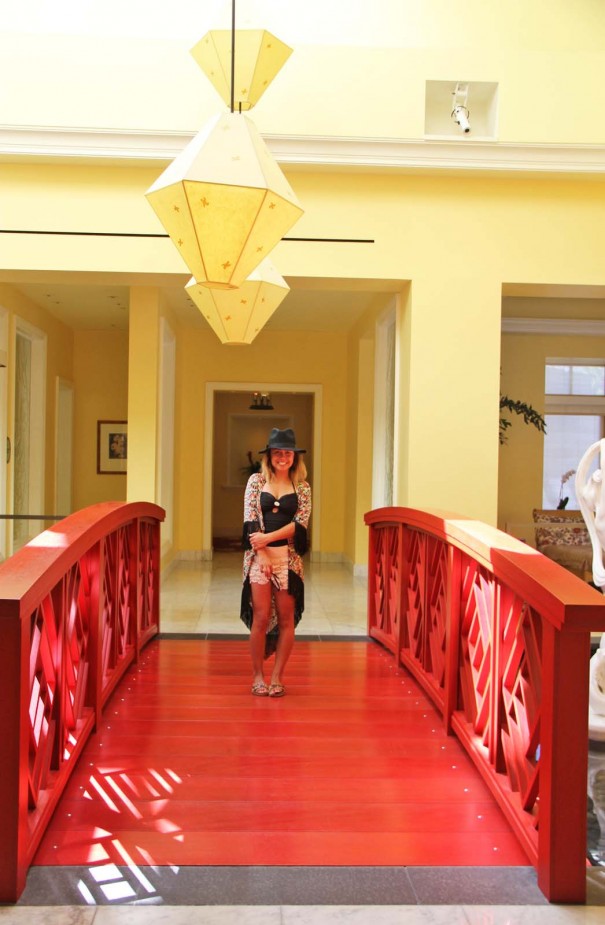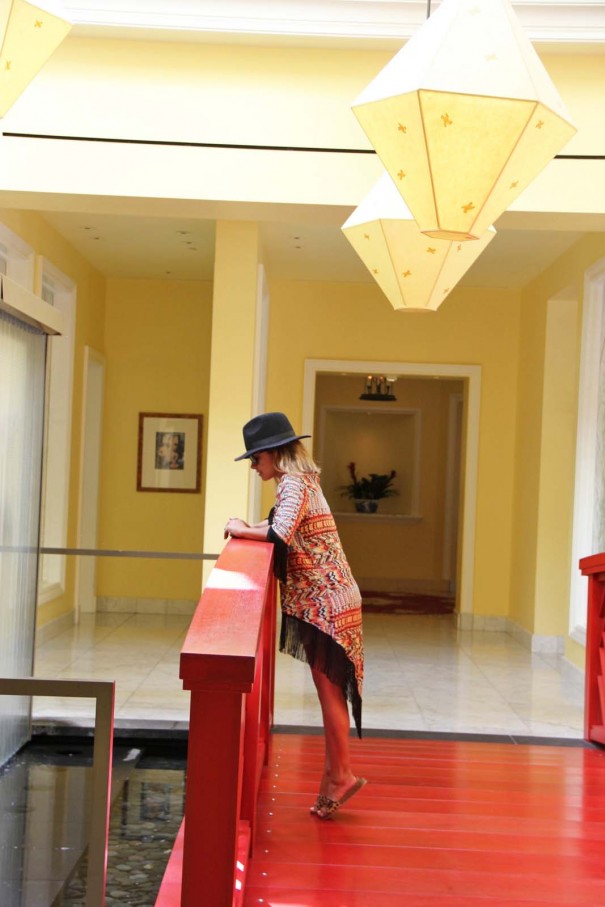 I toured through the facility and then I got into a comfy robe and laid down while I waited for my facial appointment. I would have been content laying on these beds all day.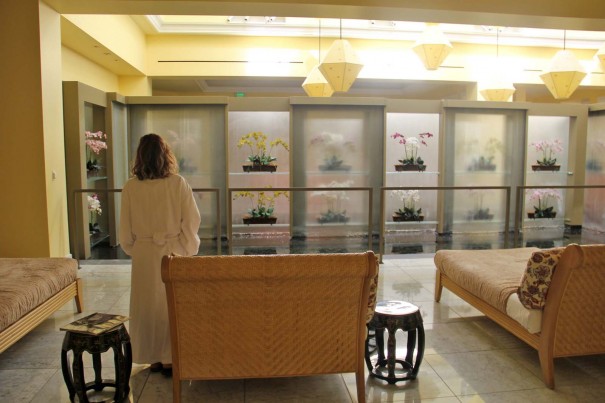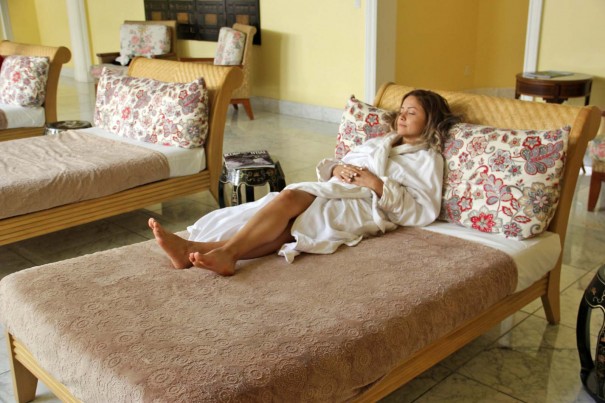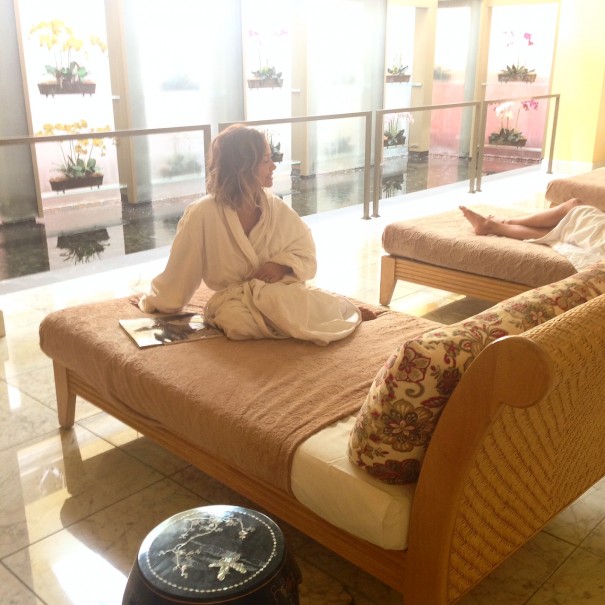 My girlfriend met me at the spa and got a pre-natal massage. Right after our treatments we headed over to the incredibly popular brunch. This was my favorite meal (and that's saying something).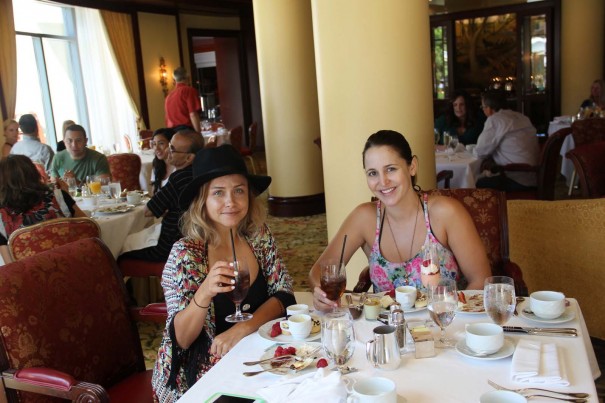 Enjoying brunch straight out of my facial.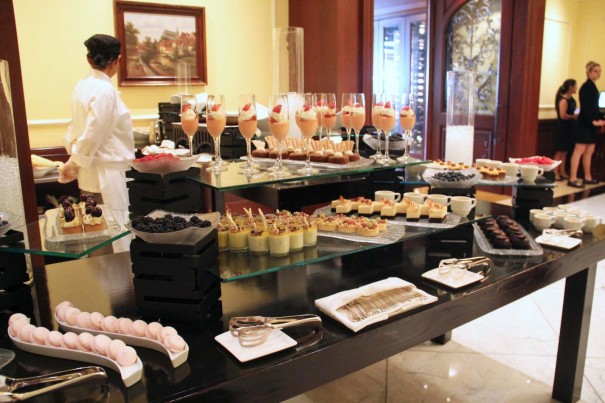 A dessert bar with all of my favorites including a crepe station and creme brulee.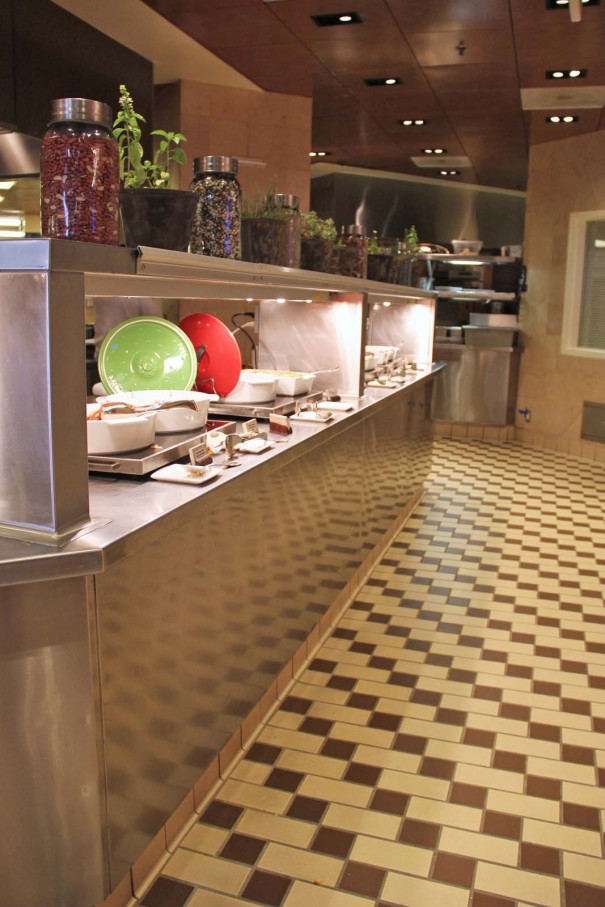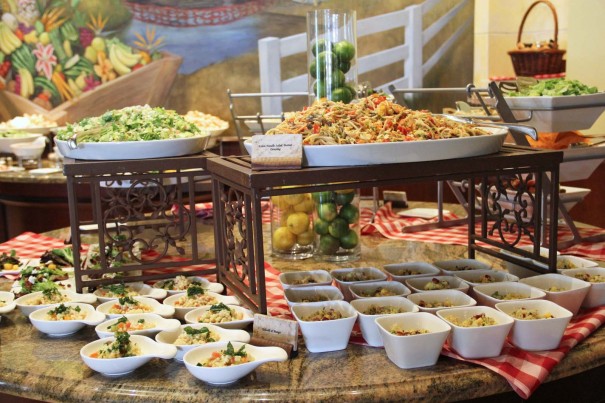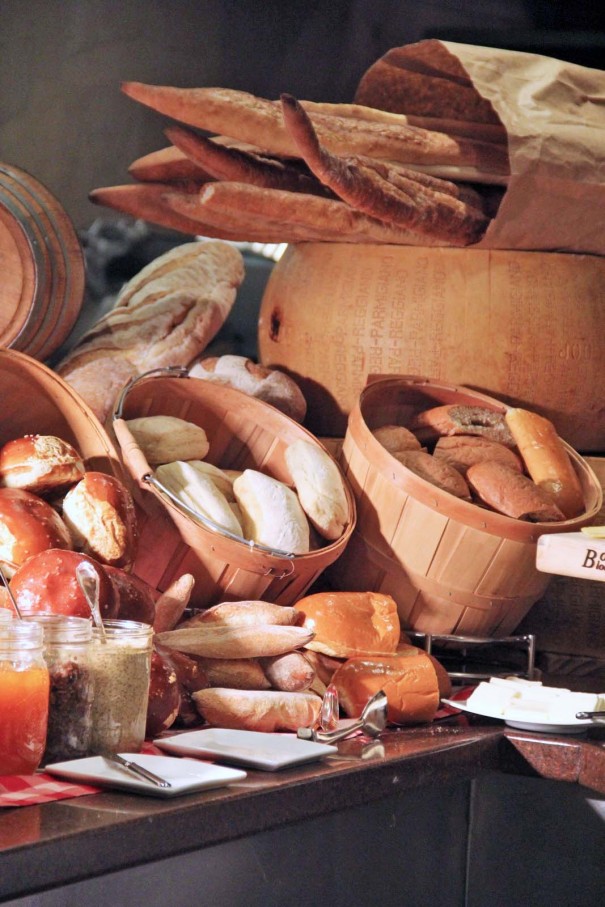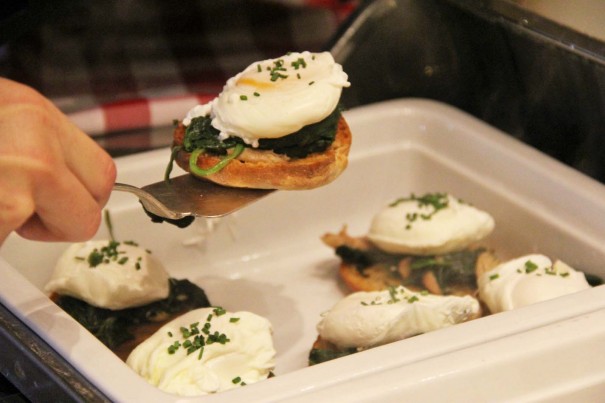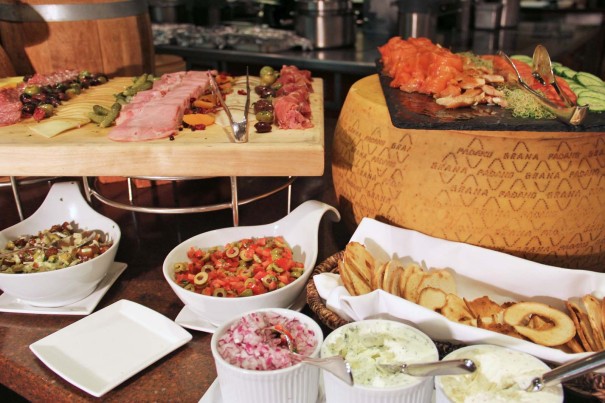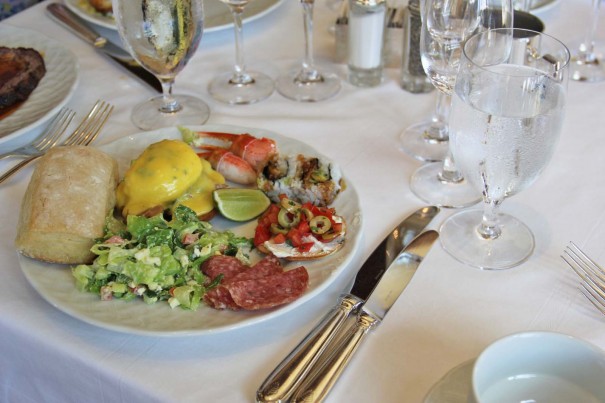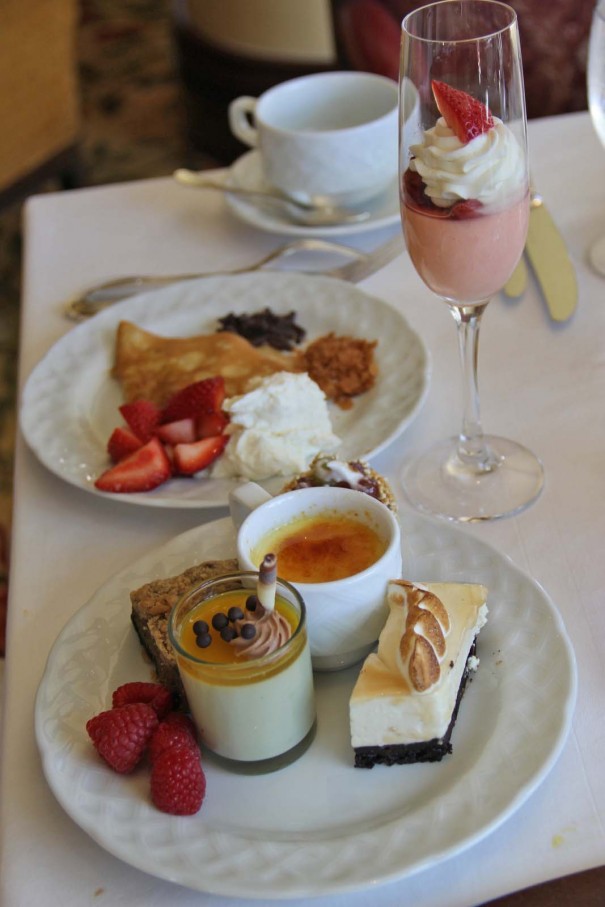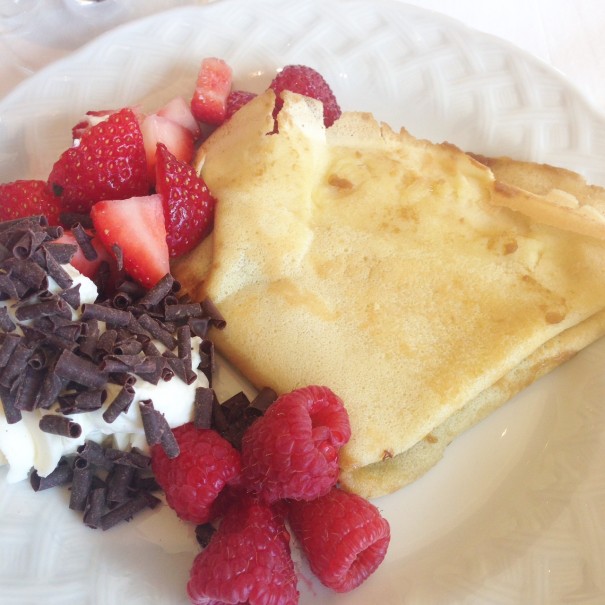 There's Nutella inside that crepe, in case you were wondering. Hands down, best crepes of my life.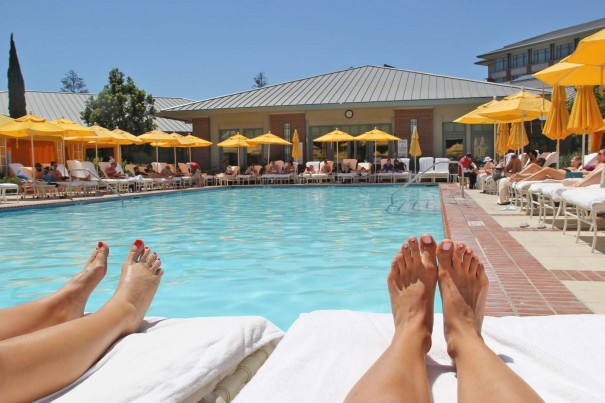 After brunch we went back through the spa and out to the adult only pool.  We were escorted to our poolside chairs, placed a no-jito drink order and even got complimentary foot massages! It was perfection.  I'm not usually very good at taking "me time". This special day reminded me how important it is give myself the opportunity to rejuvenate every now and then–it makes me a better momma, a better wife and friend.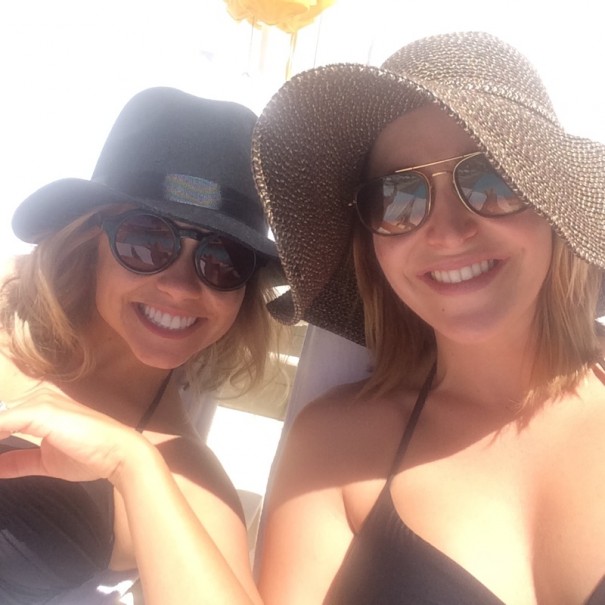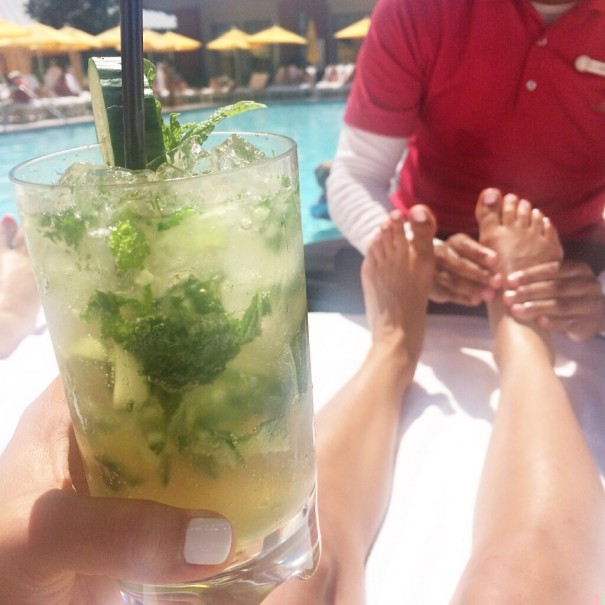 I have every intention of treating myself to one of their Wow-Me-Wednesday's in the near future (it includes a massage or facial, pool access AND child care!).

For more info on being a guest at the Four Seasons, click here. For more info on the spa and pool, click here. And for more info on the crazy awesome dining, click here.