Kid Friendly Halloween Fireplace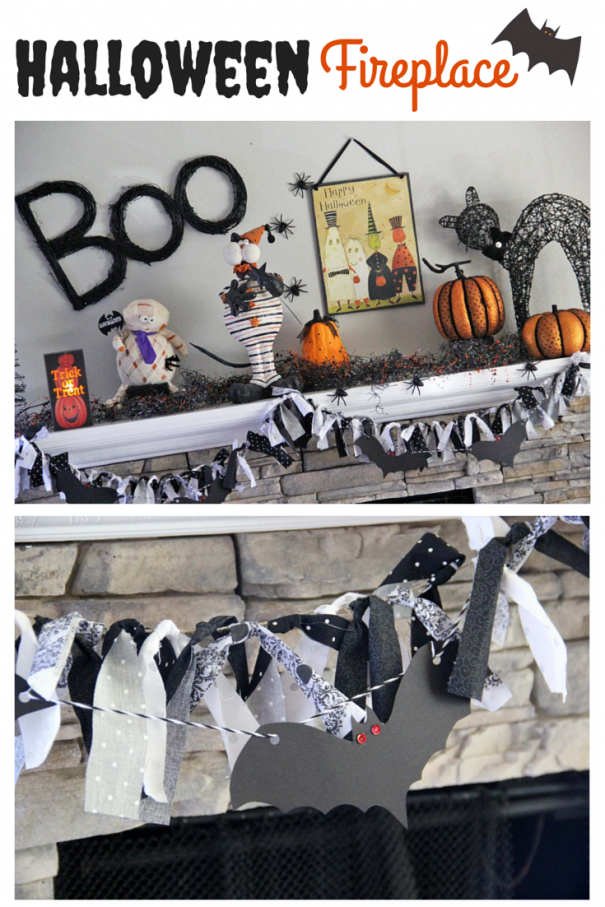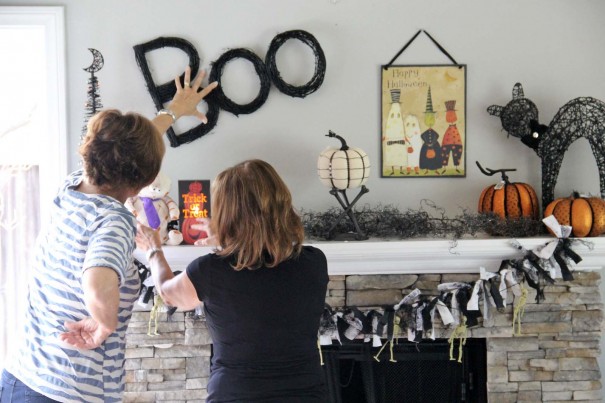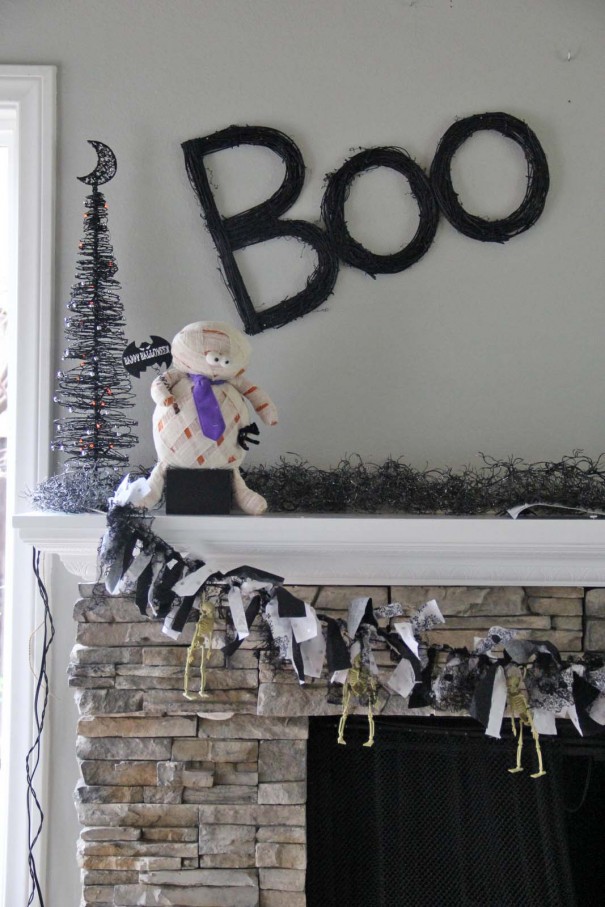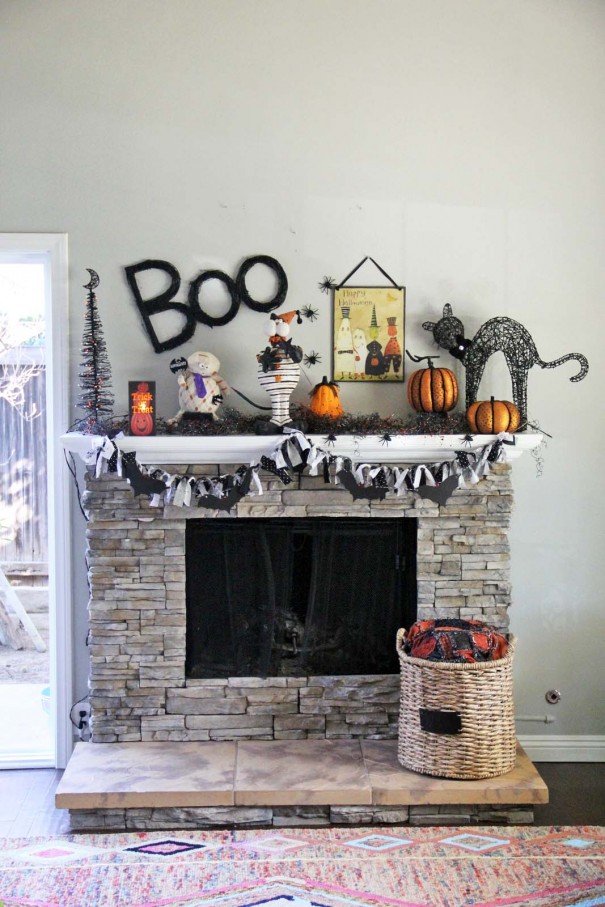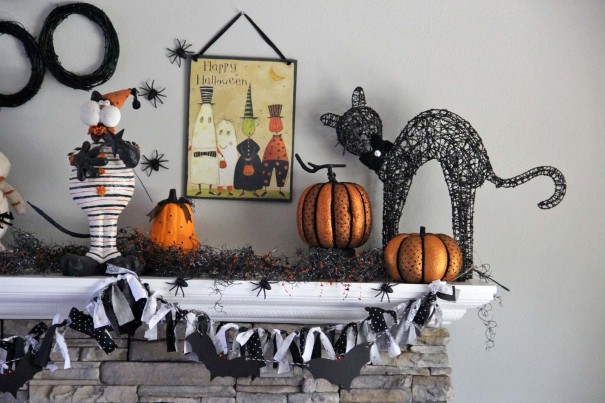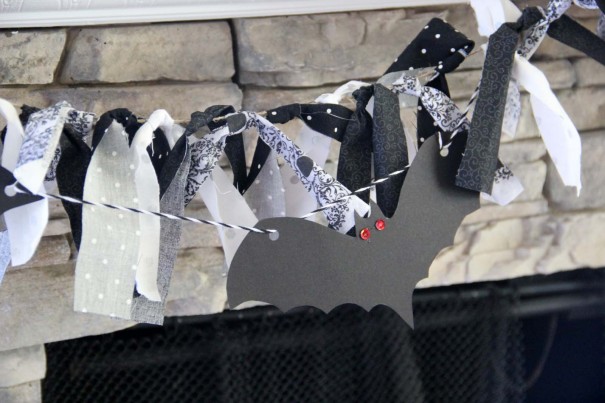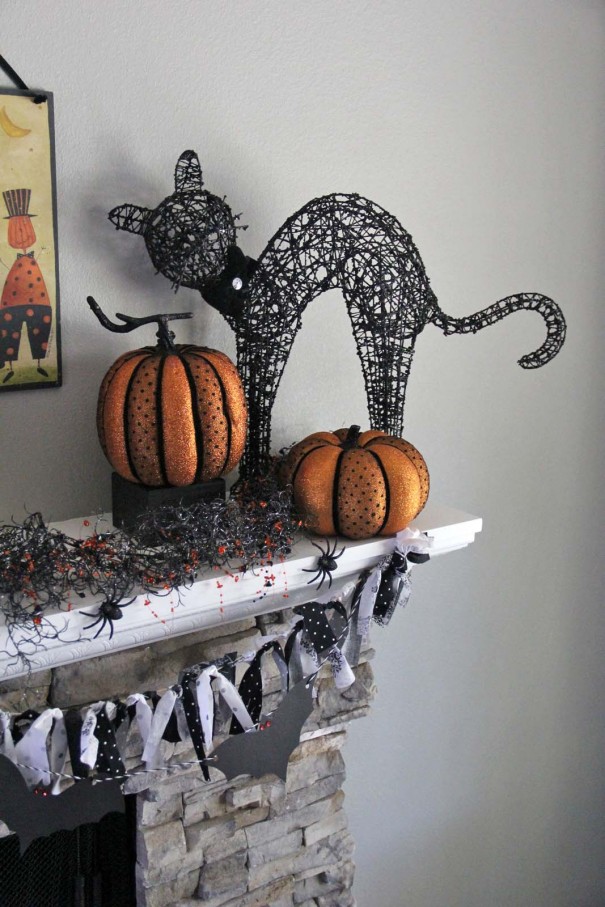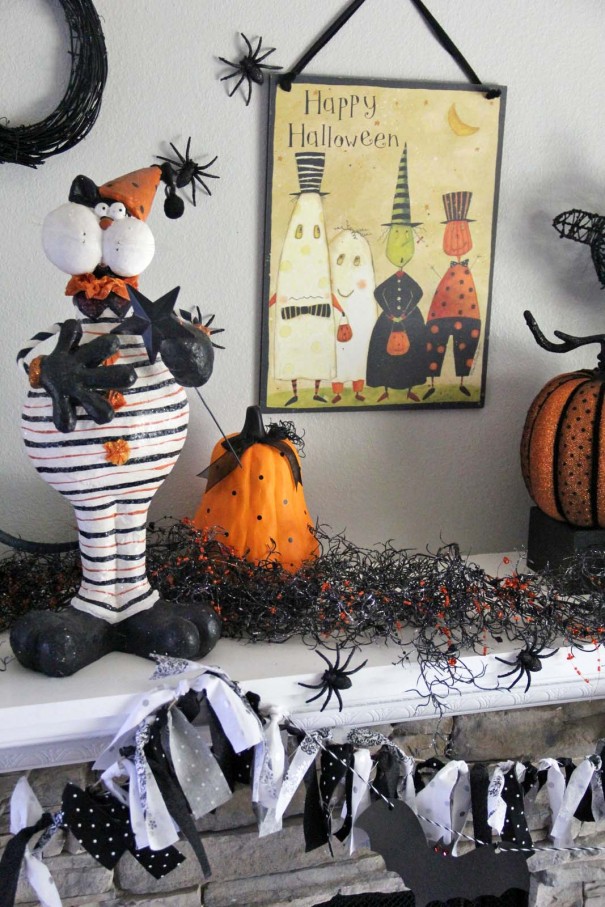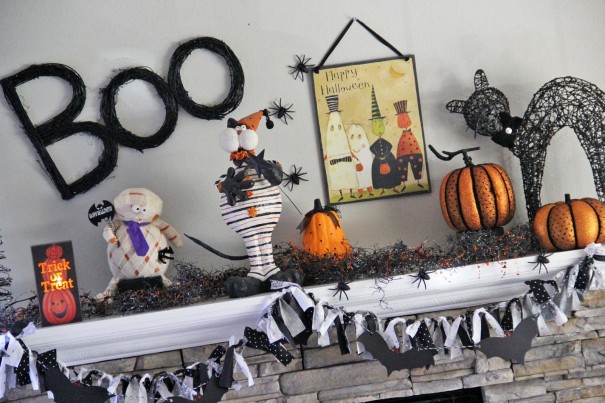 My boys are not into "scary" Halloween themes–not yet anyway.  So in order to avoid nightmares while still getting in the holiday spirit, I keep the decor pretty cutesy and whimsical for them (and for me).  I have two of the sweetest friends in the world (more about them later) and they stopped by a few weeks ago with boxes of exciting decor to create a surprise Halloween mantle for my boys.  The first words out of Wesley's mouth when he got home from school: woooooaaaahhhh mom, this is reeeeaally beautiful!  His unprompted, sweet and sensitive observations always melt my heart into a puddle.  These boys of mine may be wild but they sure have good hearts.  And man, I love the holidays with kids–I'm literally giddy about all the excitement of the next couple months!
You can check out our first ever Halloween fireplace from last year here.
Or the fun kiddo Halloween party we did this year here.