Whale Baby Shower for Nina and Collin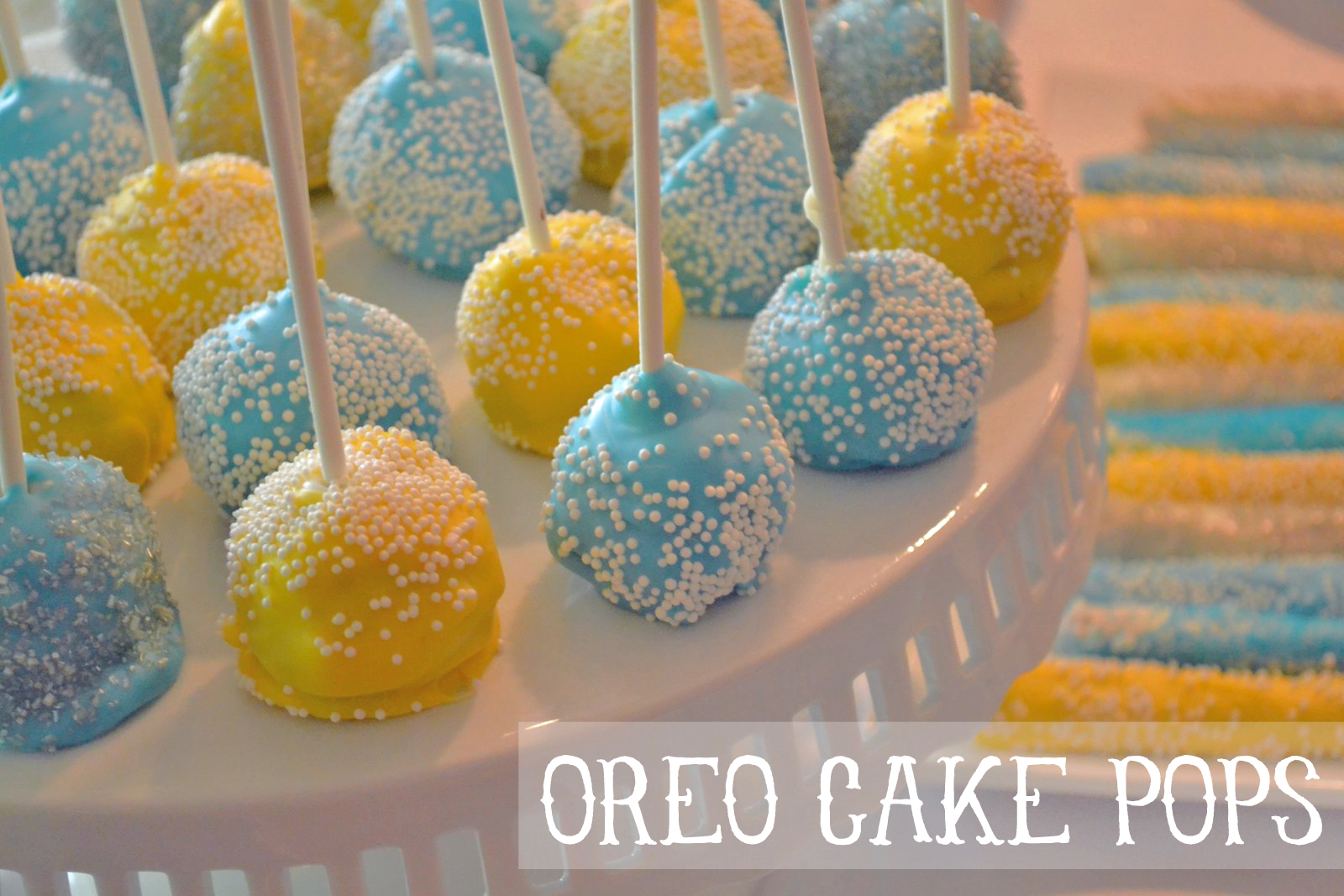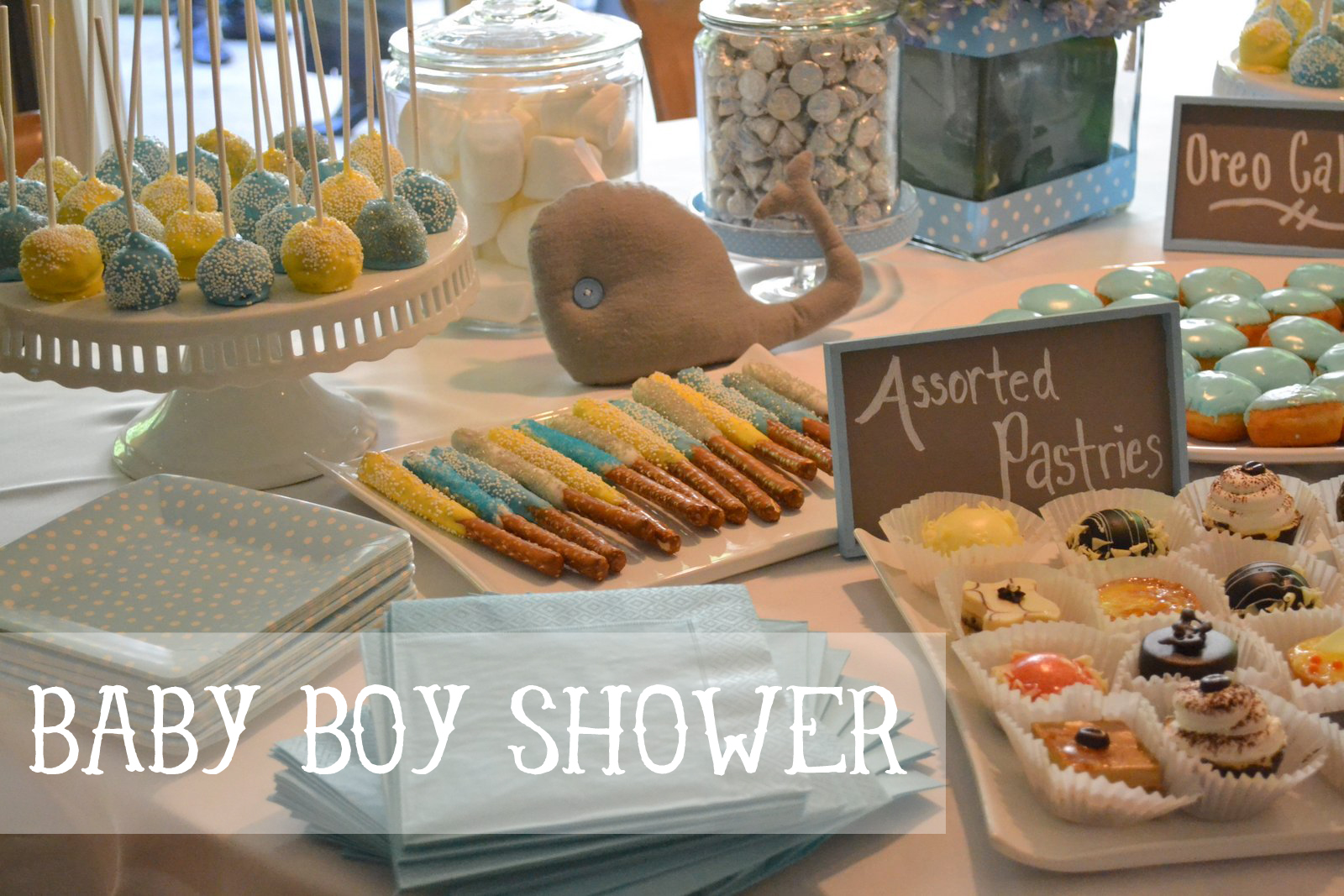 My bestie, Nina, just gave birth to the world's sweetest, most beautiful and cuddly baby boy.  And nearly 2 months ago, her sweet Mom, our friend Kristyn and I threw her a baby shower.  Here are some pictures and simple recipes from the day.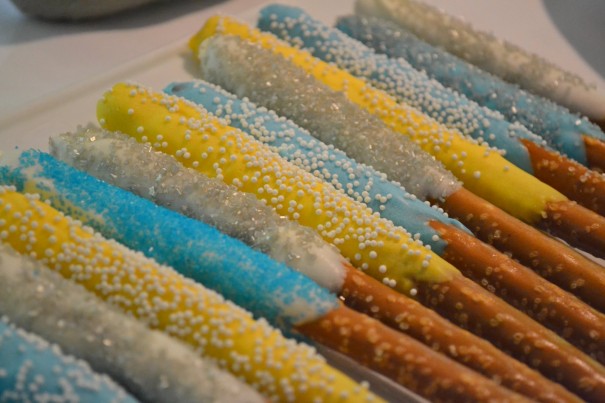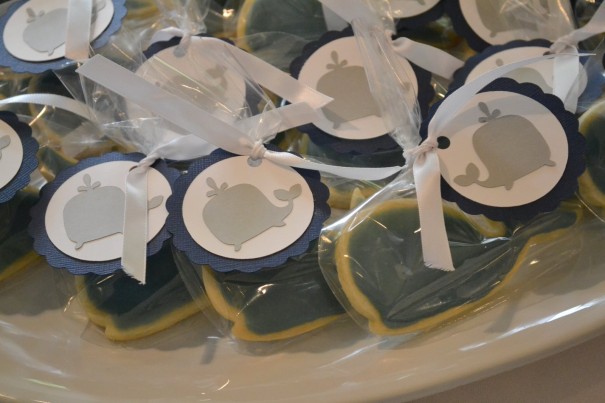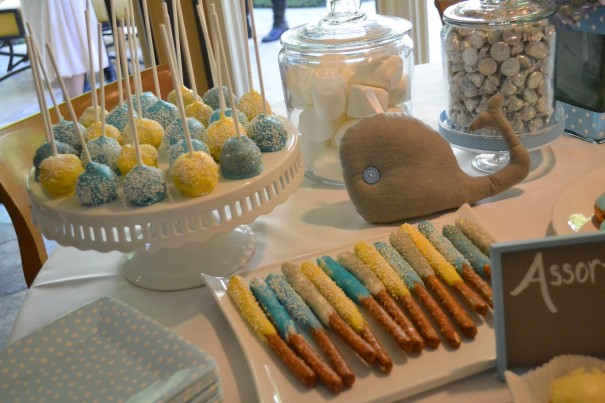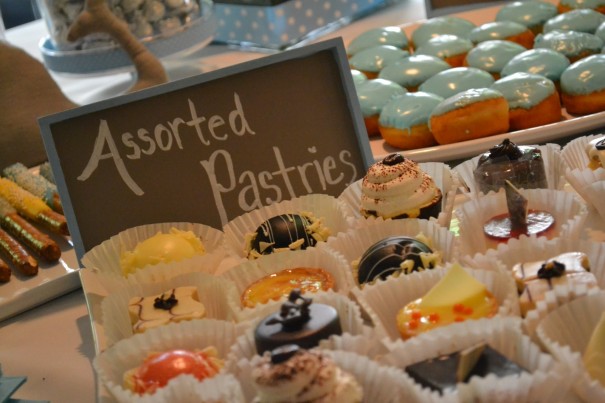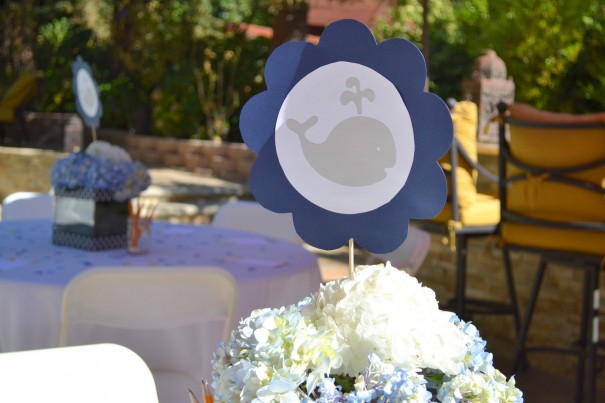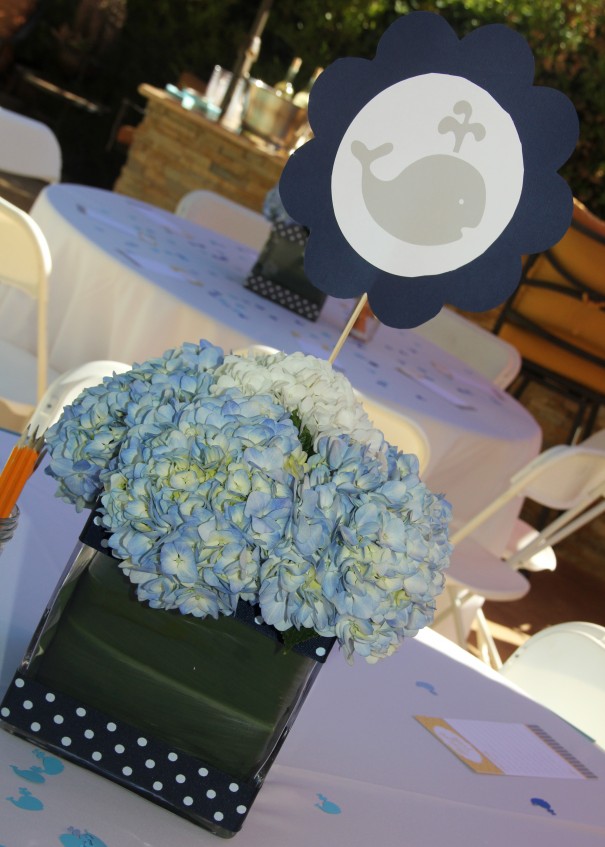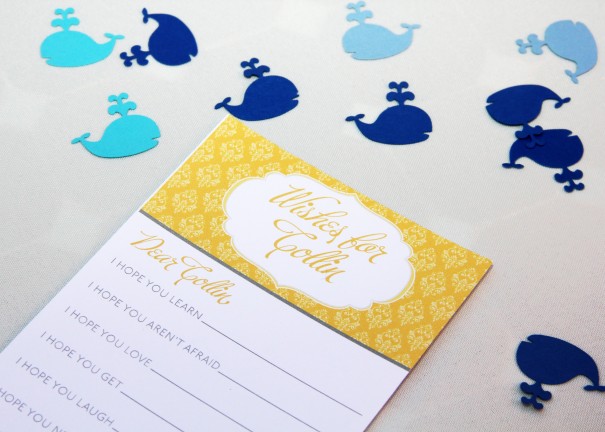 I ordered these fabulous cards from this etsy shop.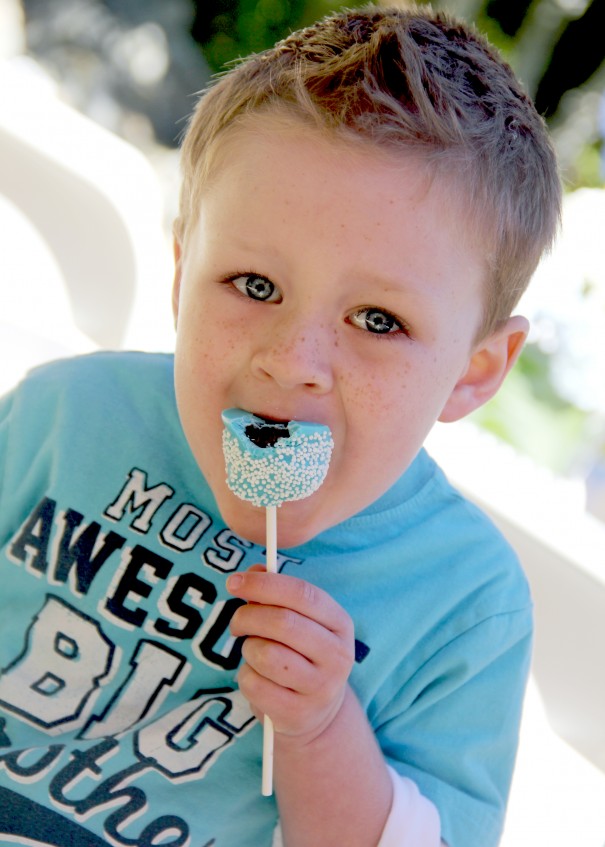 Big brother, Landon, enjoying his 7th cake pop.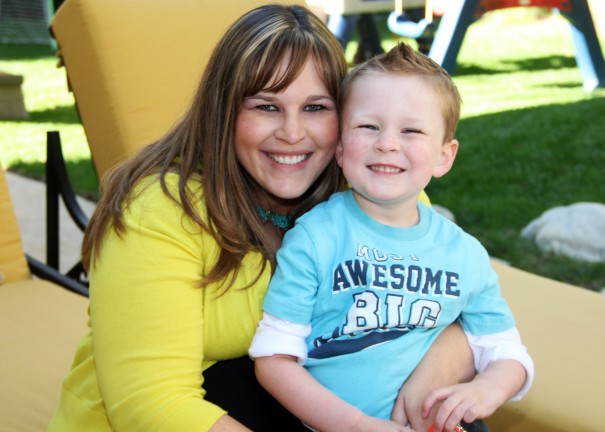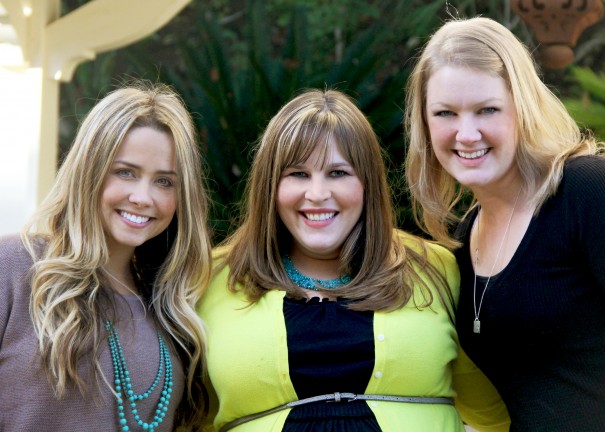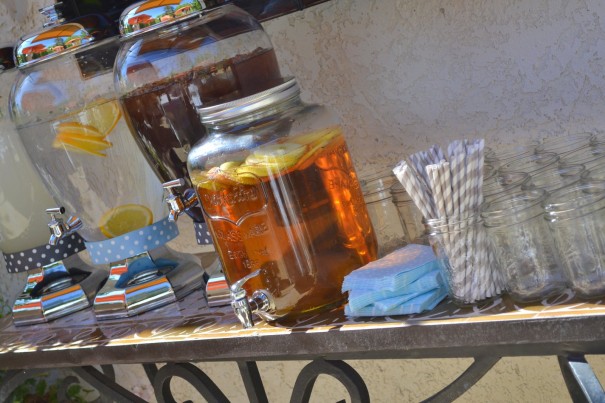 Homemade Sparkling Apple Cider Recipe:
2 Cans Frozen Apple Juice Concentrate
2 Liters of Club Soda
Apple Slices for Garnish
Combine ingredients and enjoy.
This seriously tastes like the real deal.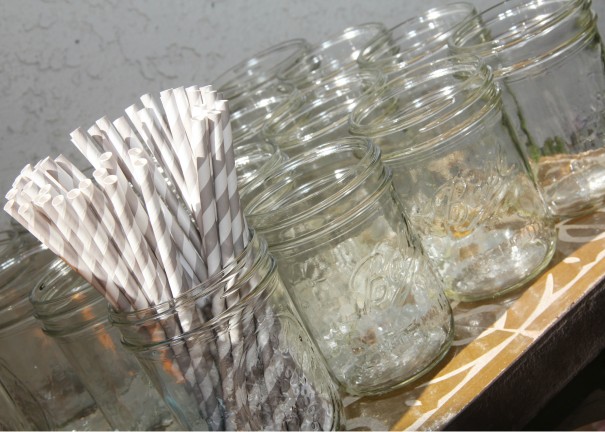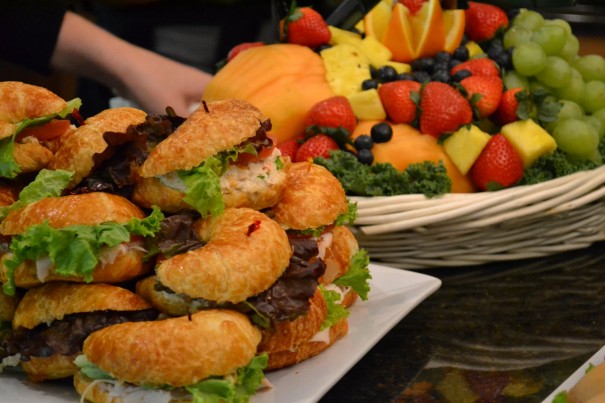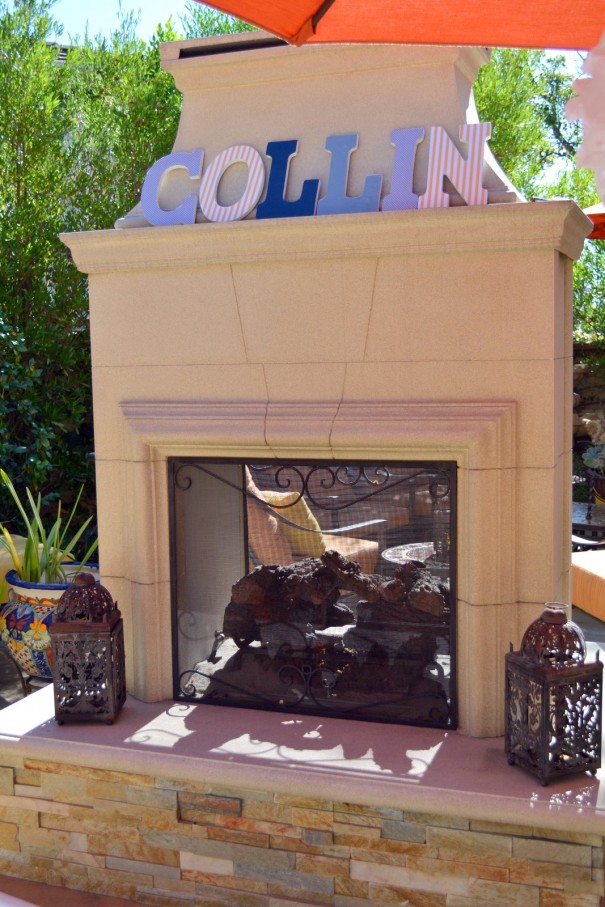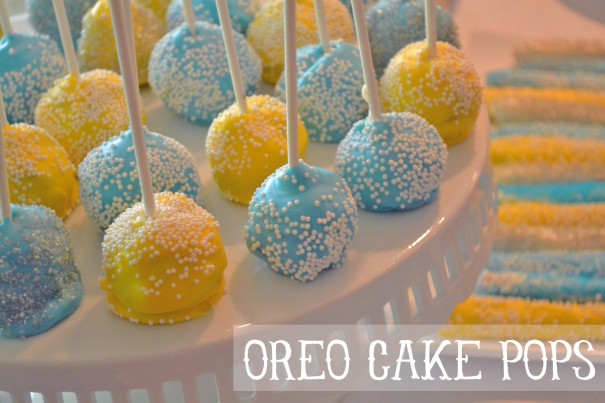 No Bake Oreo Cake Pops Recipe
Ingredients:
1 package of Oreos
2/3 package of cream cheese
candy melts (melting chocolate)
sprinkles
lollipop or cookie sticks
Directions:
Use a food processor to crumble cookies. If you don't have a food processor you can put the cookies in a large ziplock bag and use a hard object to crush the cookies as finely as possible. In a bowl, combine Oreo crumbles and cream cheese. Form dough into one large ball and chill in refrigerator for about 20 minutes. Now, roll dough into 1.5 inch balls.  Then use the second half of THIS recipe to complete your cake pops.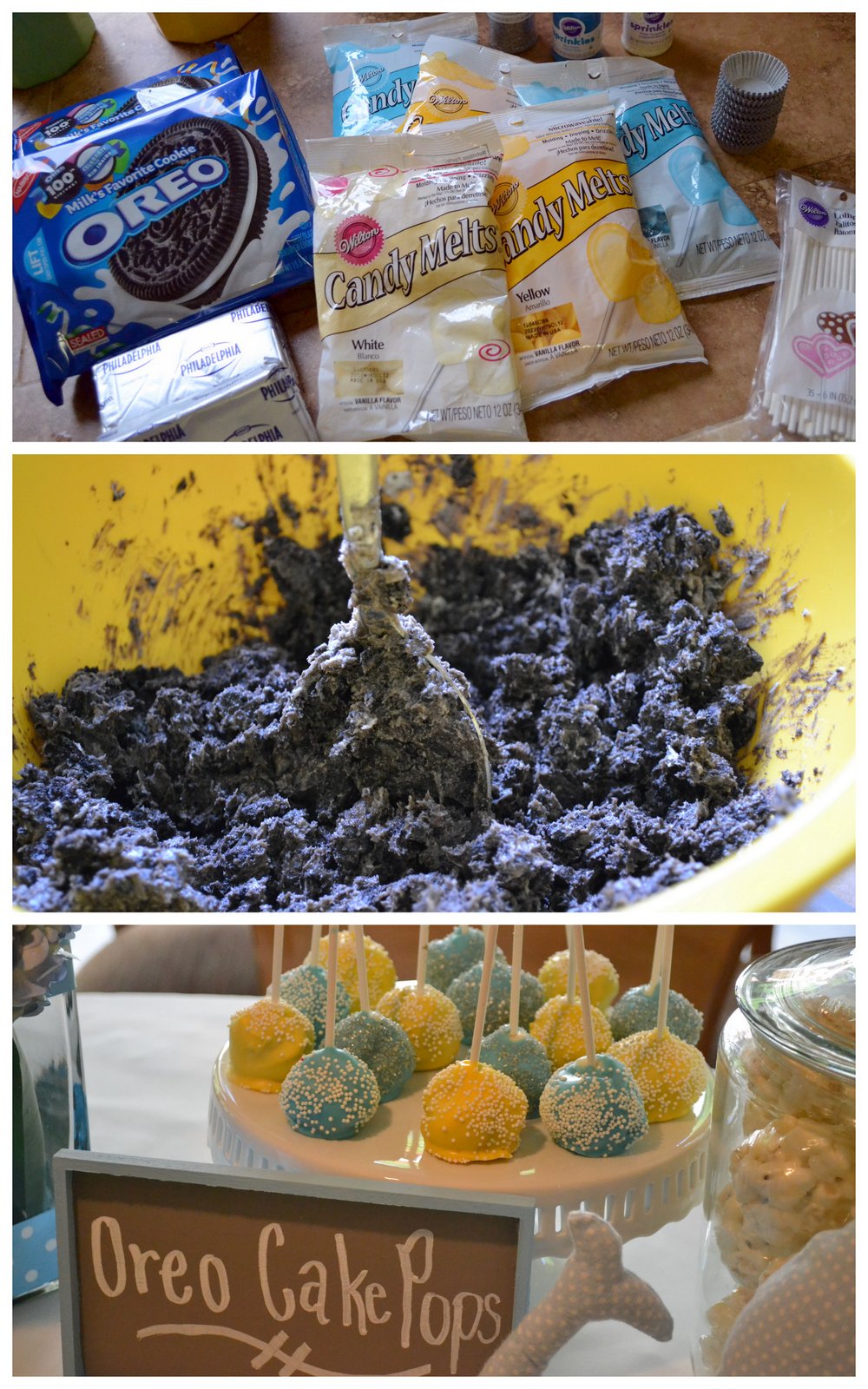 And now, introducing the adorable baby squish.
Collin Tyler Banks