1st Annual Cousin Halloween Party: Part 1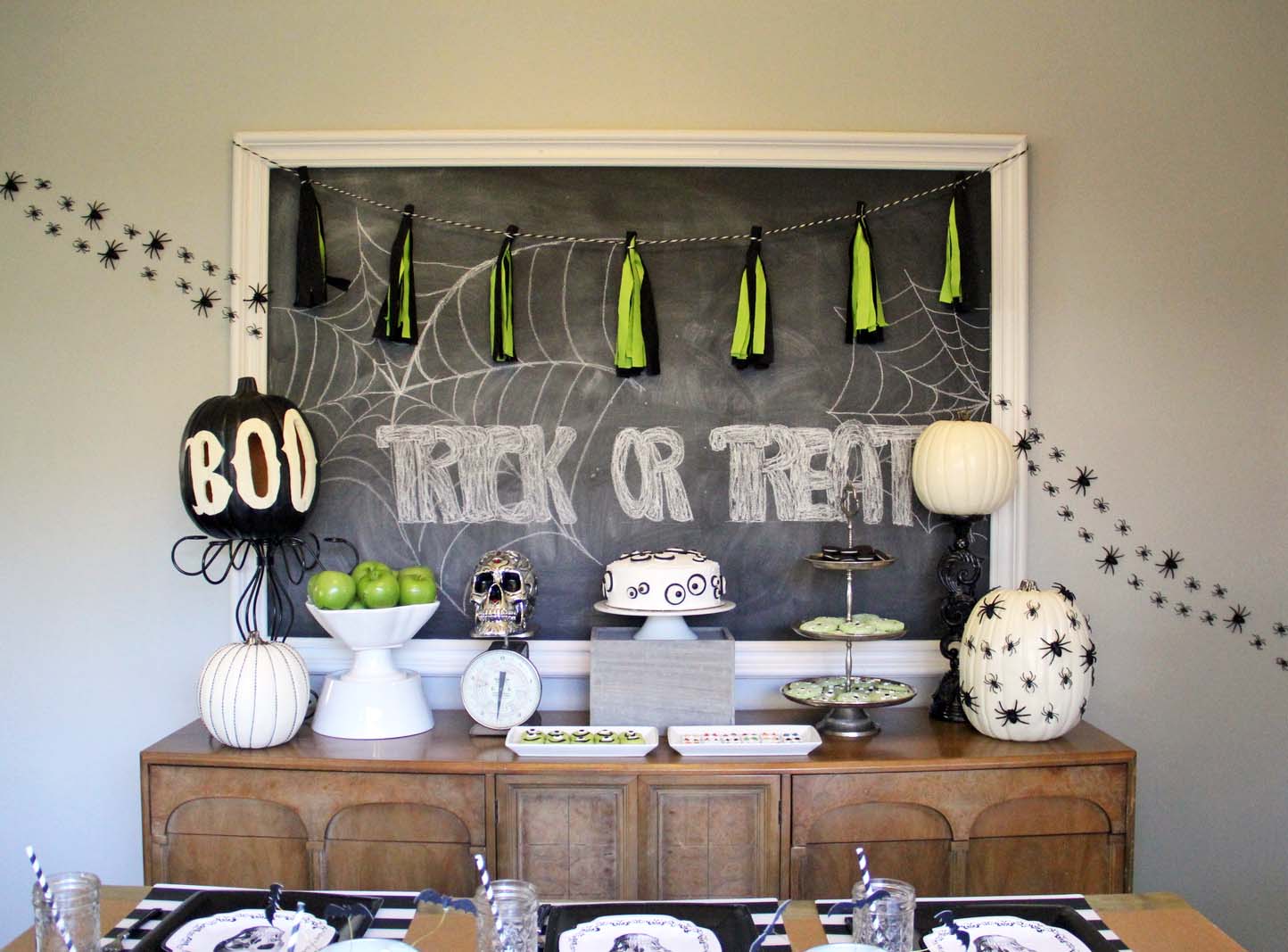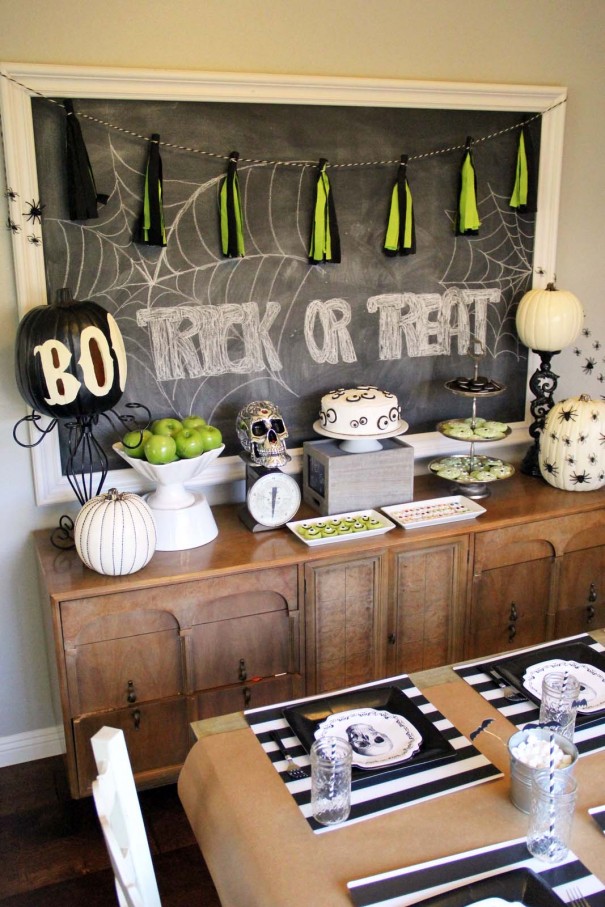 This past weekend we celebrated our first annual Cousins Halloween Party for the kids who live in Cali.  My aunt Debbie is a huuuuge fan of Halloween and she has been saving magazine clippings over the years of all her favorite parties.  While visiting a few weeks ago she showed up with all her clippings and convinced me to host a Halloween shindig with her.  So we quickly cooked up a plan for this small, kid-friendly party.  It turned out to be such a blast that we've already decided to do it again next year.  The kids had more fun than I ever could have imagined.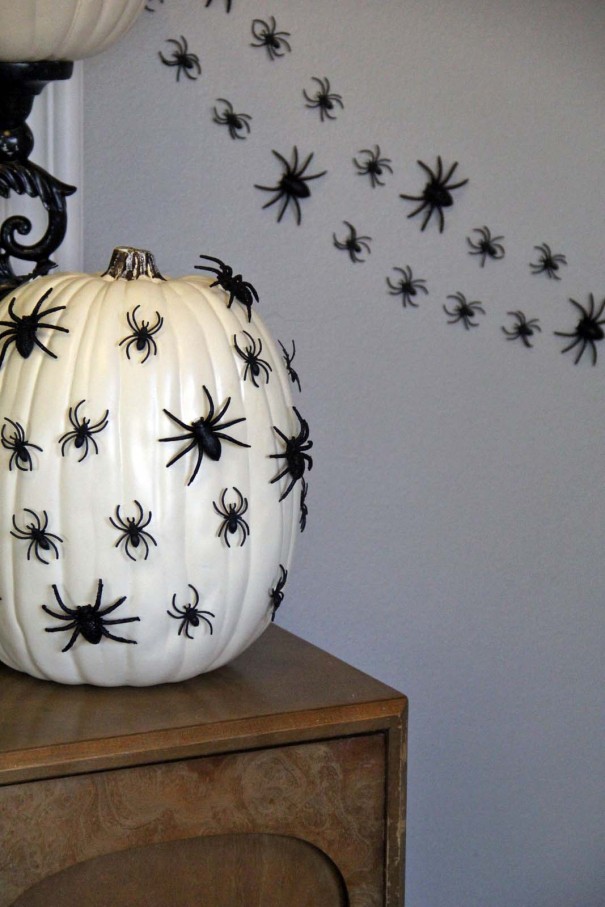 We used earth quake putty to attach all the spiders to the pumpkin and the wall.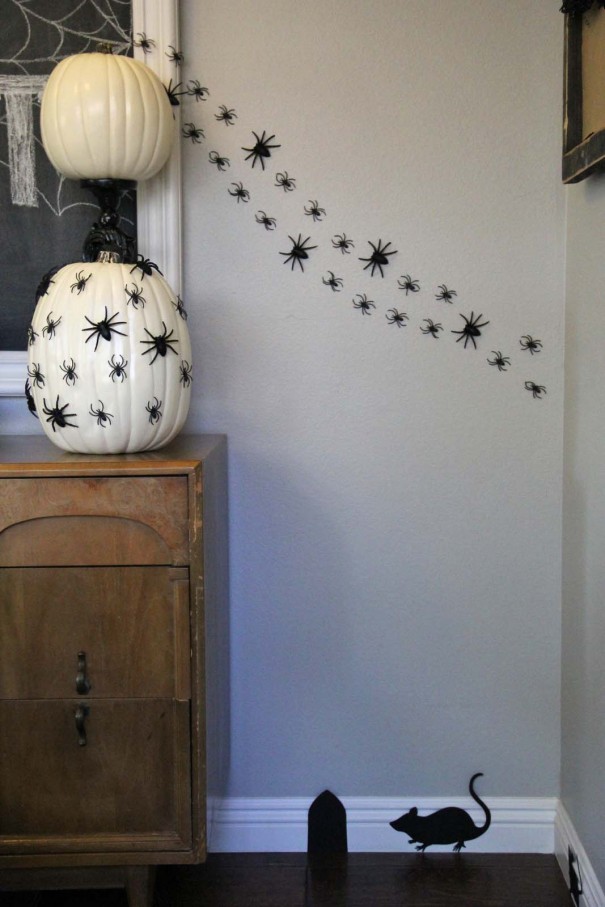 My grandma painted this rad Boo Pumpkin for us. And my aunt glued down bakers twine to embellish the other pumpkin.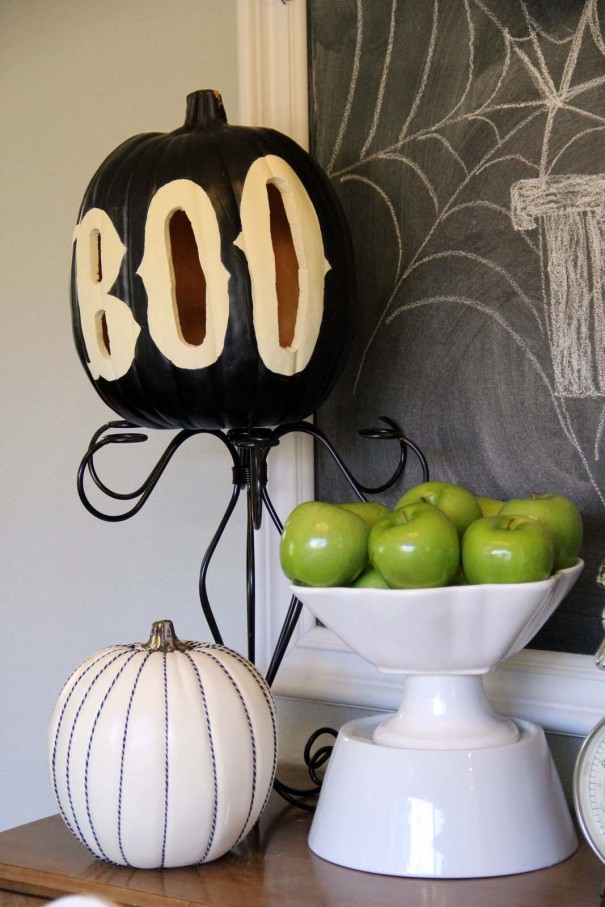 Per the usual, Pinterest was a huge inspiration for this party.  All of our desserts were adapted from others awesome creations.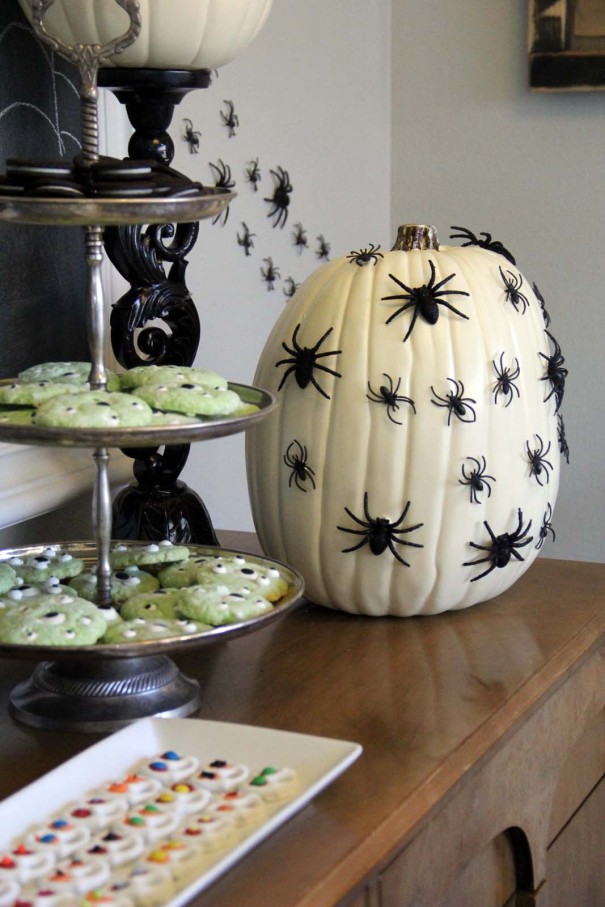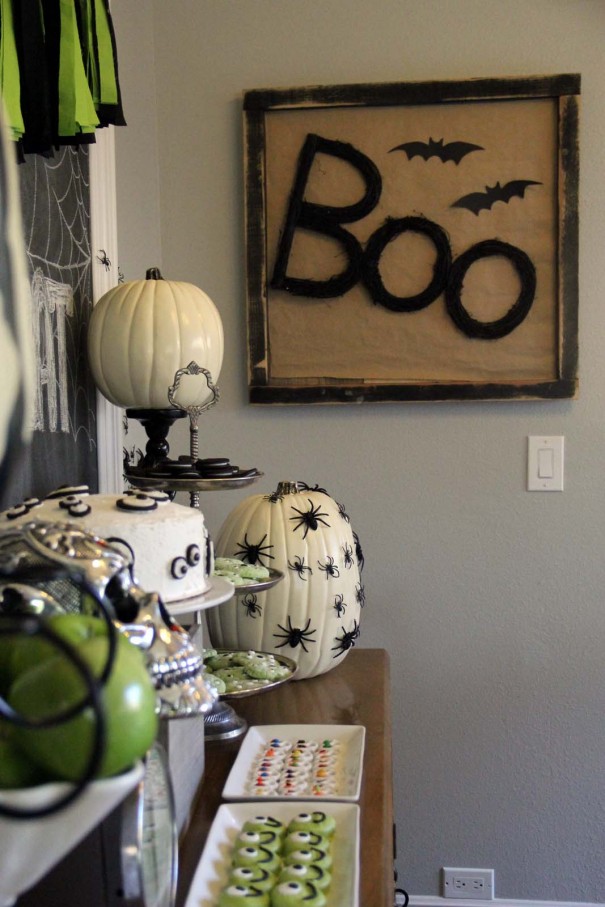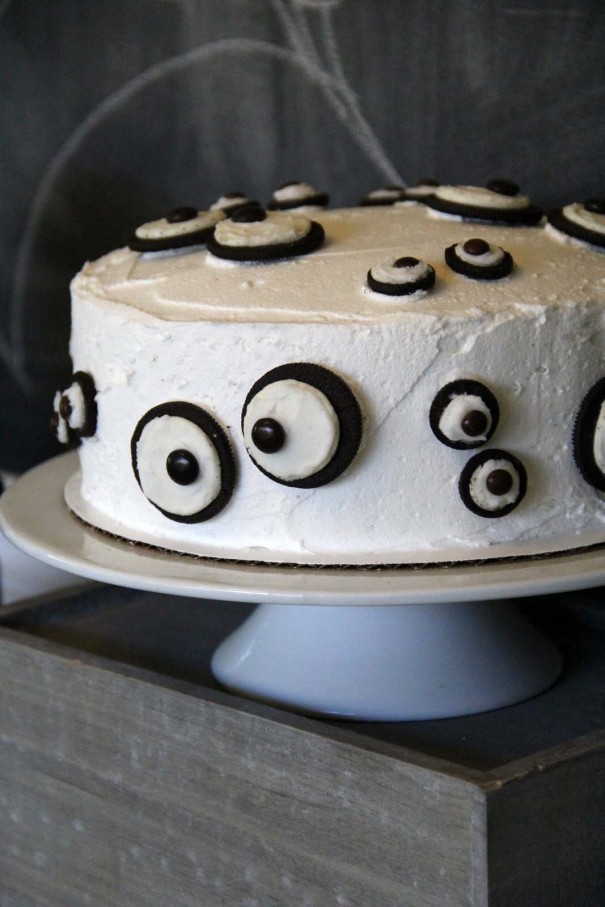 Oreo eye ball cake inspired by thecakeblog.com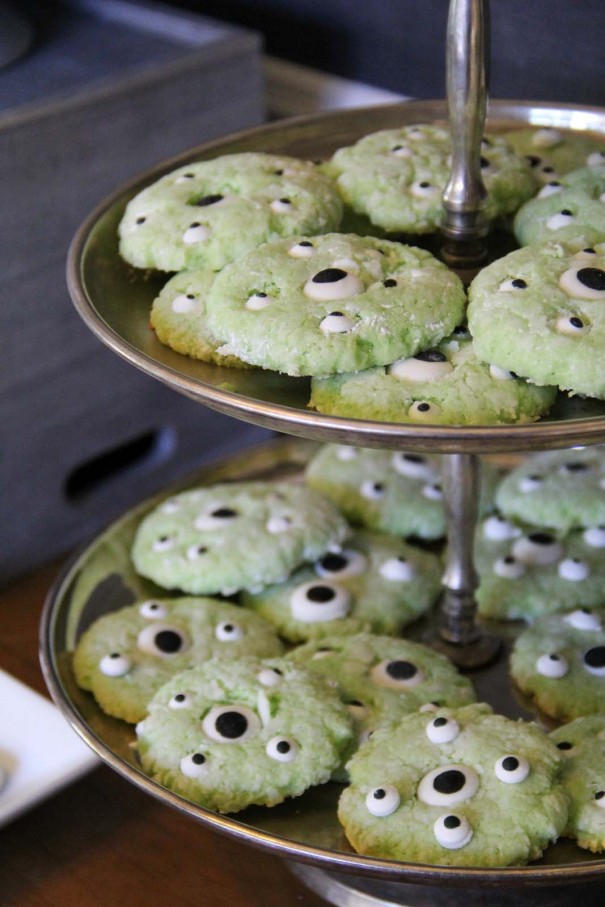 Eye ball monster cake cookies inspired by Lilluna.com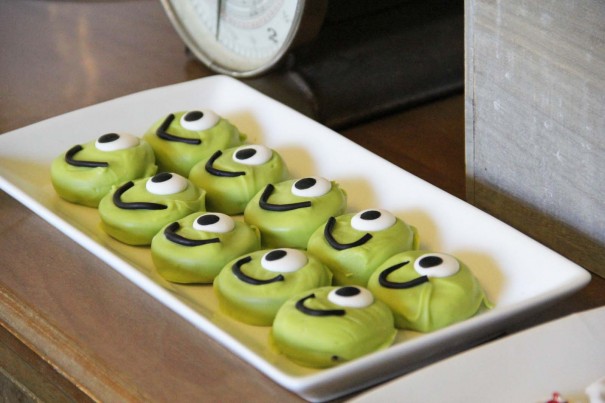 Monsters Inc. dipped Oreos inspired by Petite Party Studio.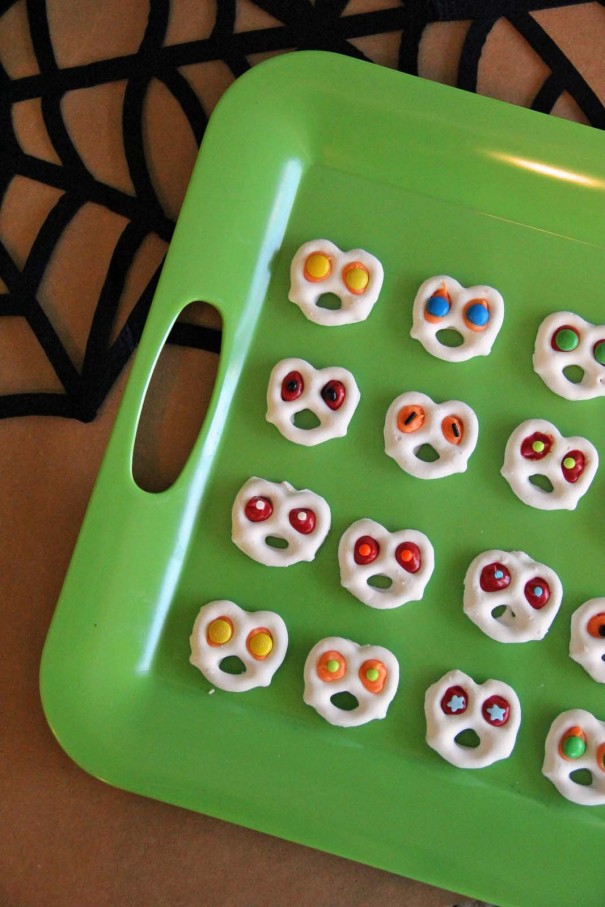 Paranormal alien pretzels inspired by Family Circle magazine.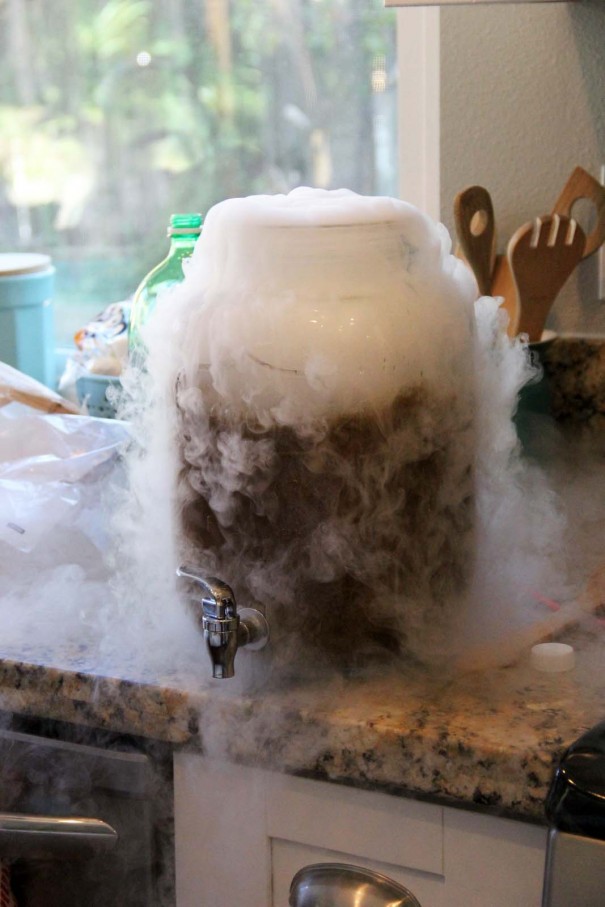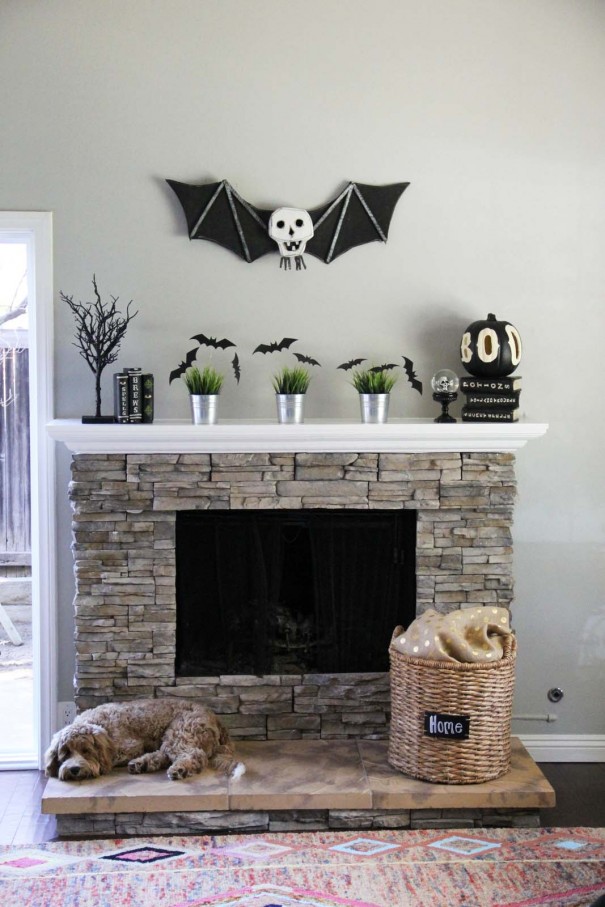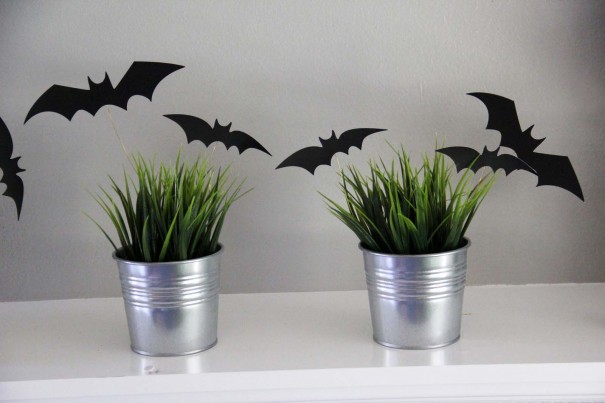 Simple DIY for these bats coming soon.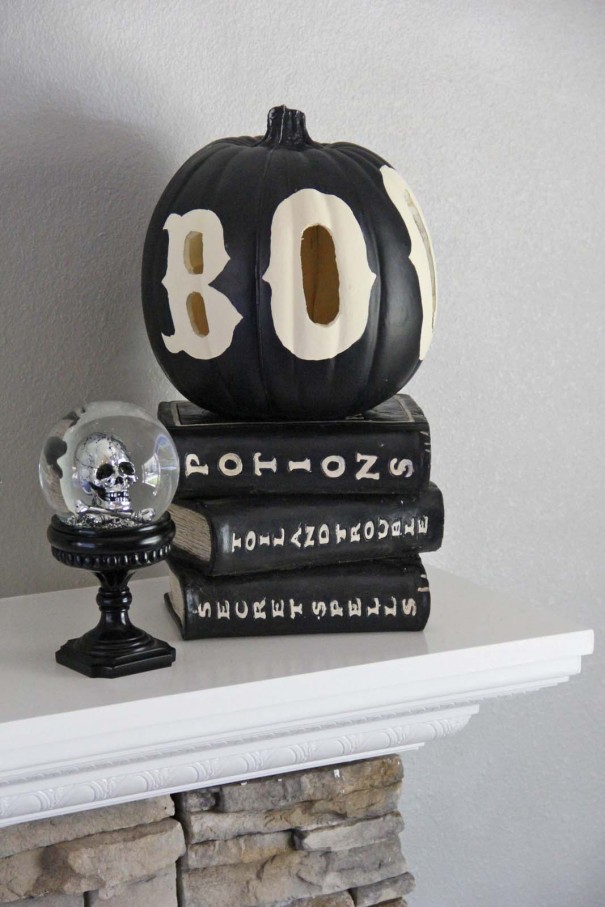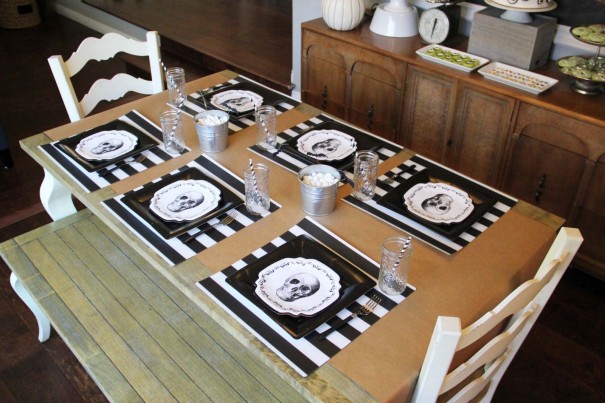 Plates from Michaels, place mats from Ikea.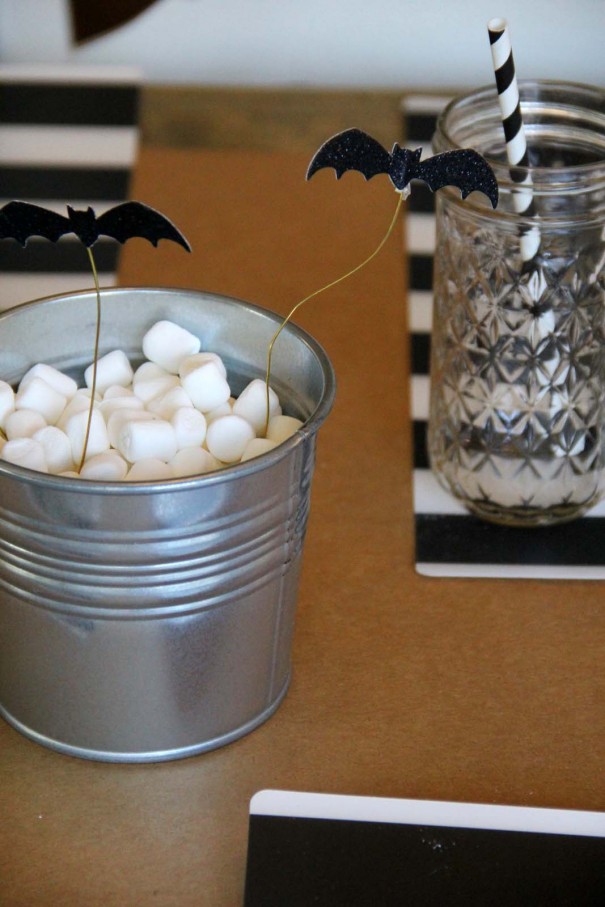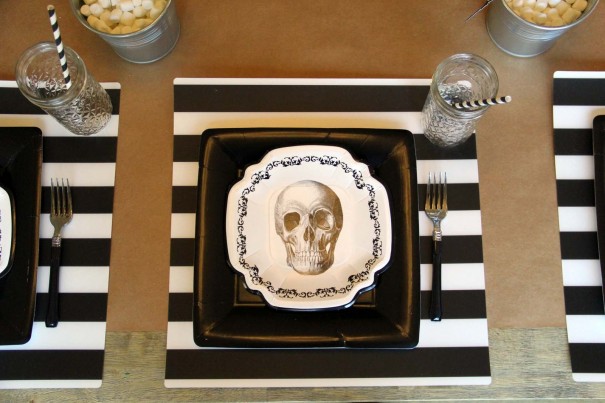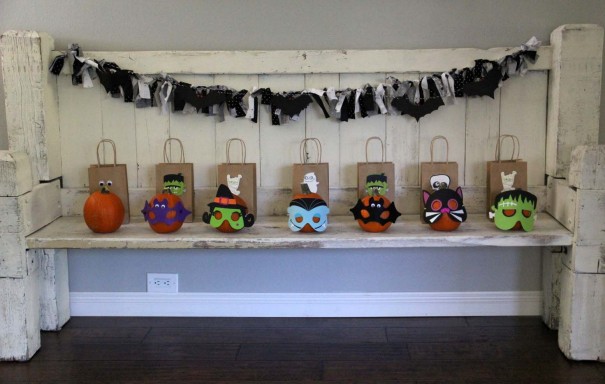 Each of the kiddos got a pumpkin to decorate and a goodie bag filled with fun Halloween disguises (wax lips, vampire fangs, mystery nose glasses, monster fingers, tattoos, etc).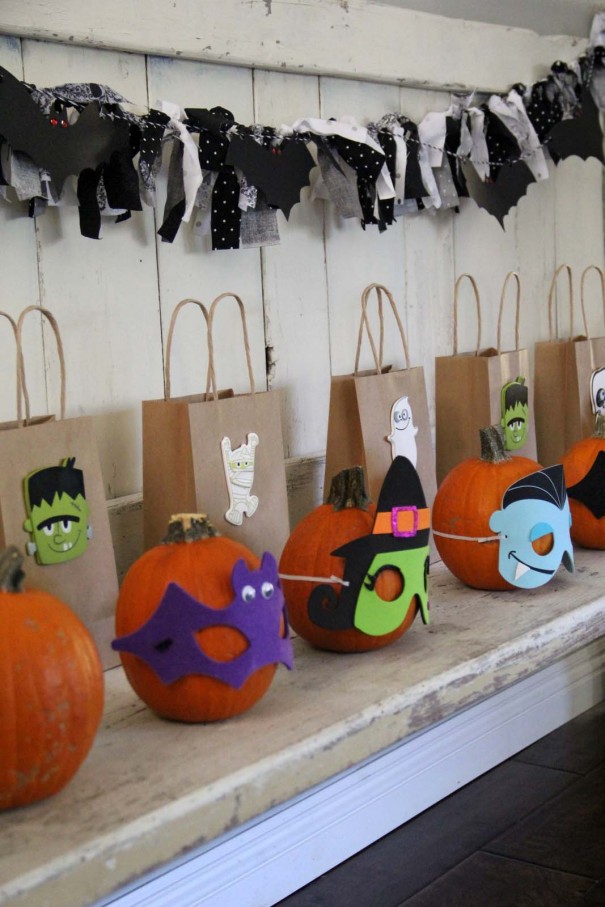 And this fun Halloween rag banner was made by my dear friend, Cassie, who I get to introduce you to soon!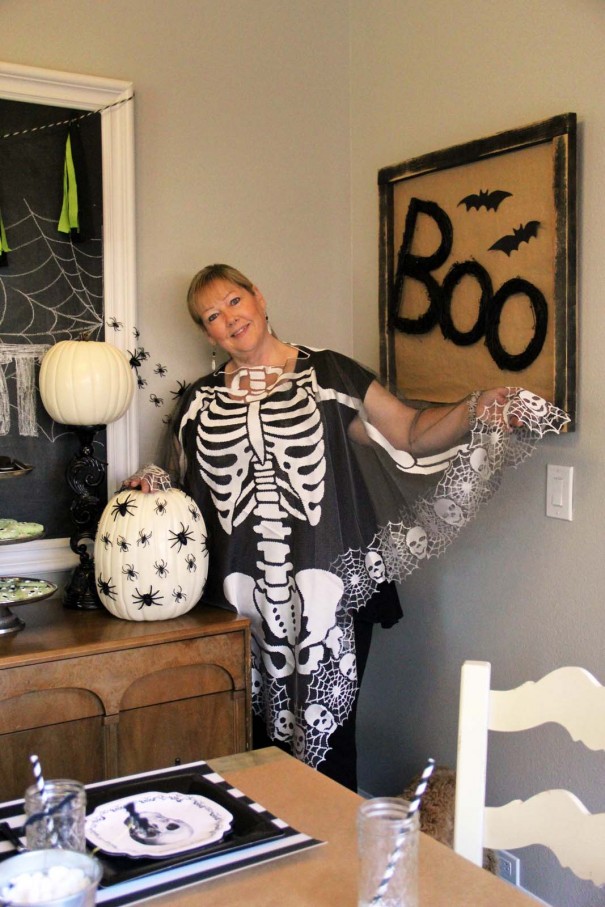 Here's my Auntie Debbie, also known as Bubbie–and she also happens to be one of my favorite people in the entire universe.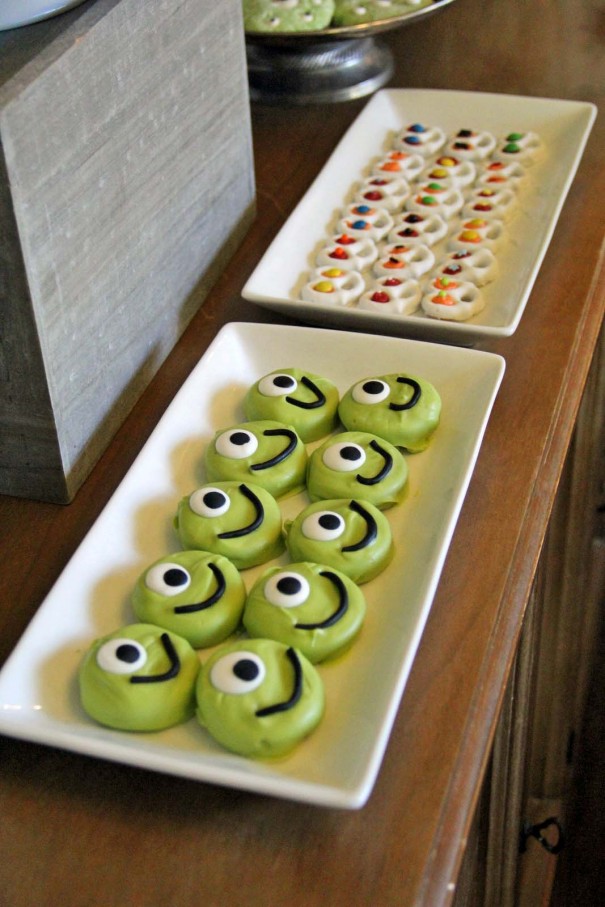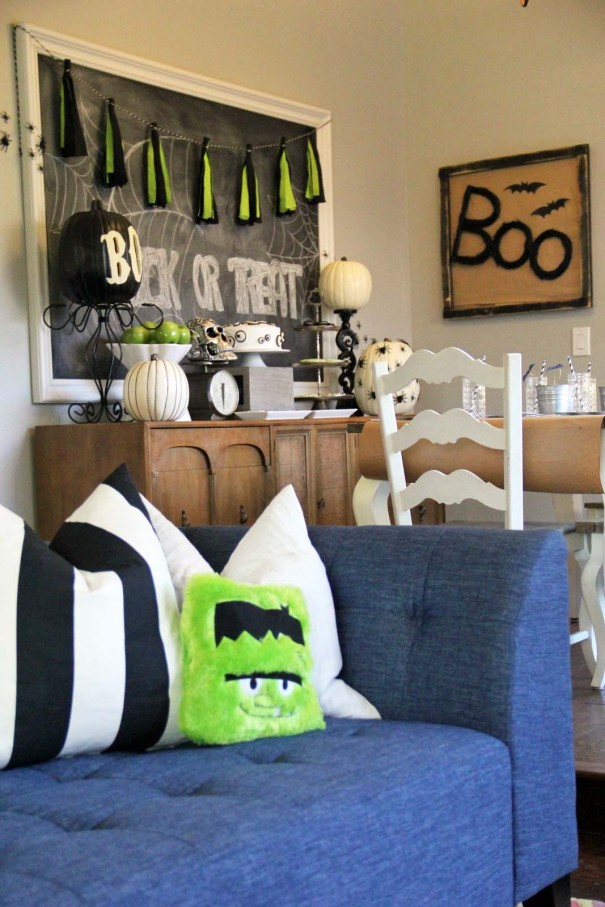 This cute Frankenstein pillow is actually a Halloween treat bag that my grandma stuffed and sewed the top shut to turn it into an inexpensive pillow.  So smart, right?! Be sure to check out part 2 to see our fun activities and the kiddos in their costumes.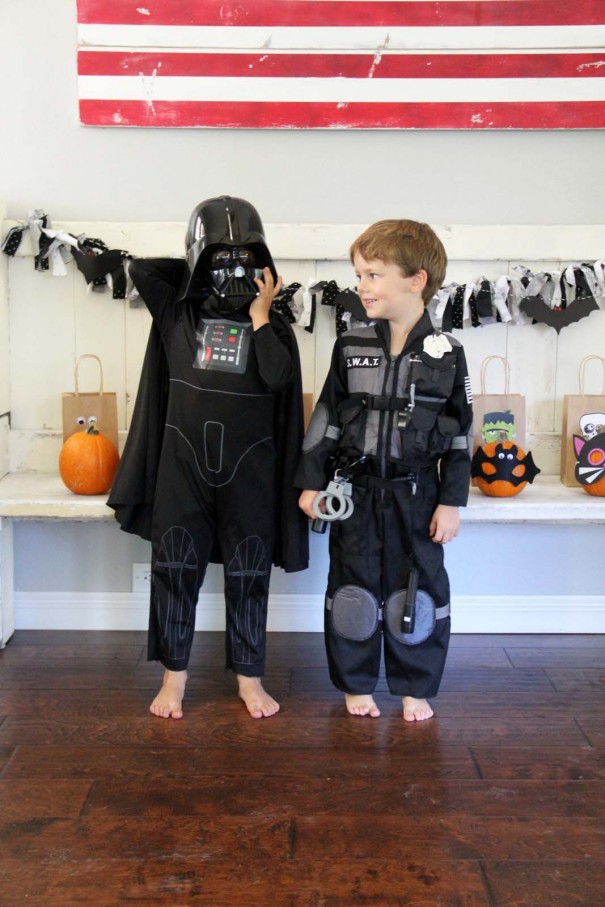 Part 2 found here.