Our First Halloween Fireplace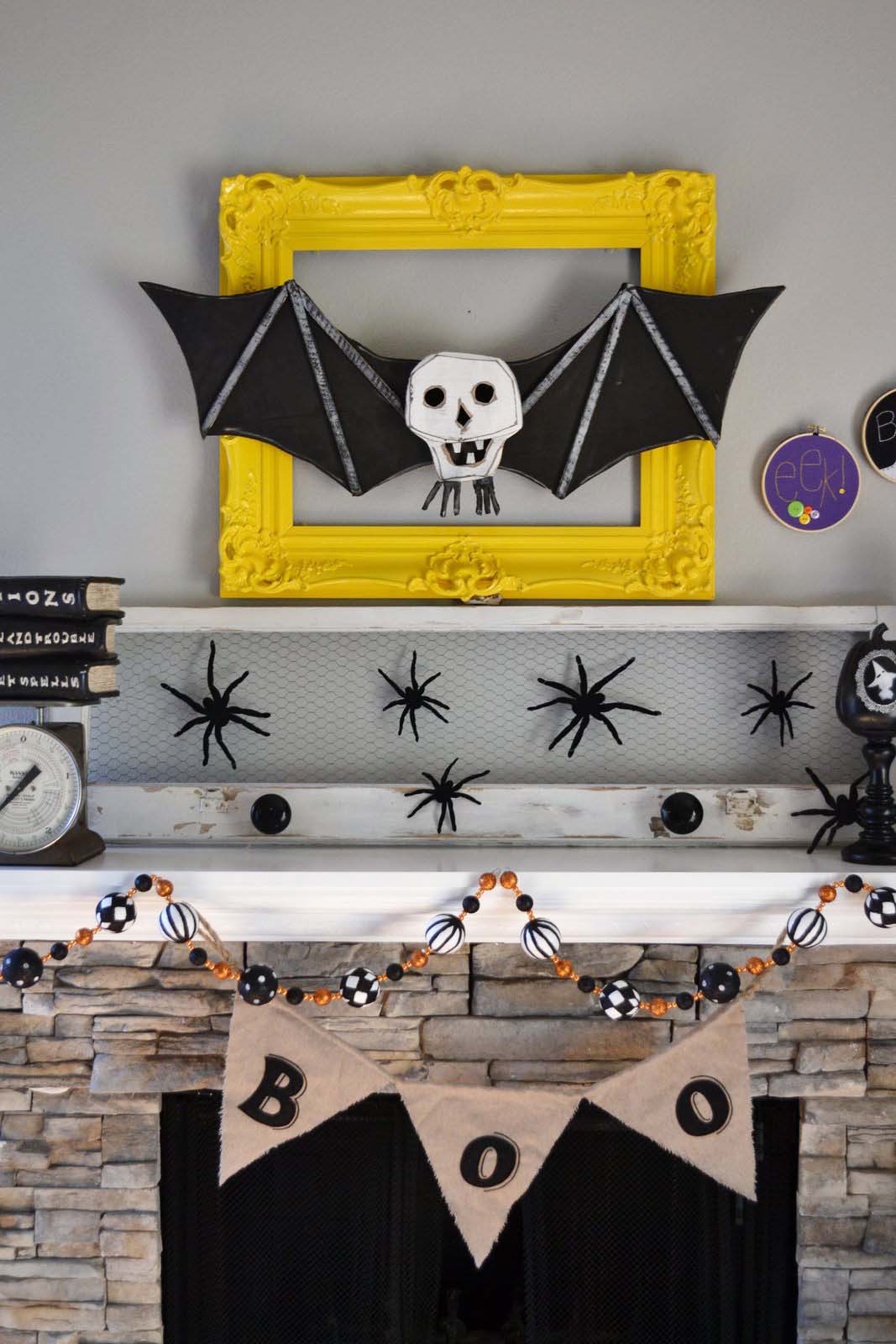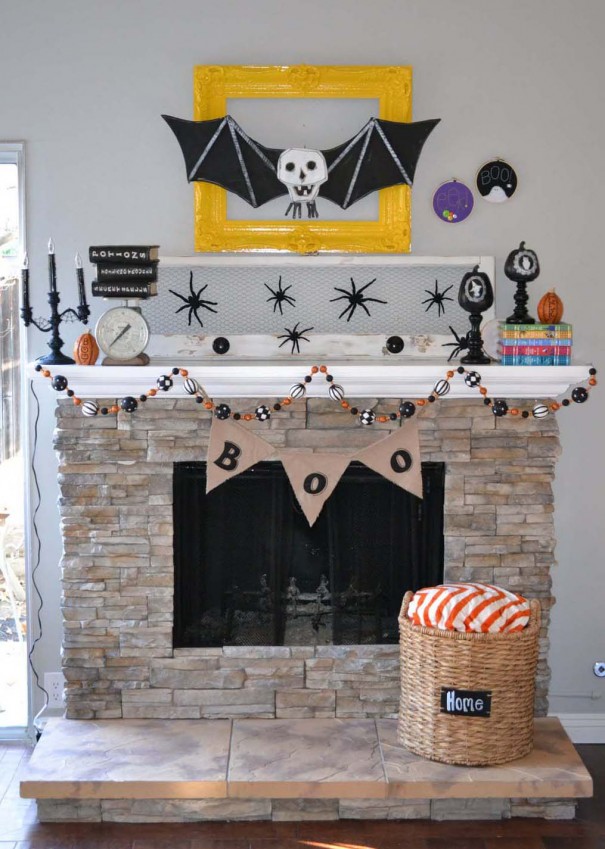 This Halloween nearly passed without a single decoration making its way into our home. And I was okay with it. We've never decorated for Halloween in the past because the entire holiday has always scared Wesley.
This has been the first year that he has been excited to wear a costume and go trick or treating.  Every morning this month he wakes up and says, is today Hawoween Mommy?  And while this is huge progress, I didn't want to push my luck by throwing spooky decorations into the mix.
But then, on our way back to the car after an impromptu trip to the donut shop, we walked past a Decor Store overflowing with witches and ghosts and vampires.  Wes wanted a closer look.  So we eased out way into the store and I became giddy as I watched him fearlessly admire all the Halloween goodies.
The excitement in his eyes was just the motivation I needed to throw together some last minute decorations for this brave kiddo.
After all, we are the memory makers.
Wes: Mommy, that's the BIGGEST spider EVER!
Me: It sure is buddy.
Wes: Can we buy it Mommy?
Me: Do you have any money?
Wes: I have your money.
Well played Wes, well played.
I posted a quick picture of the mantle on instagram and some of you asked for a closer look.
Here you go.