Preparing for Kindergarten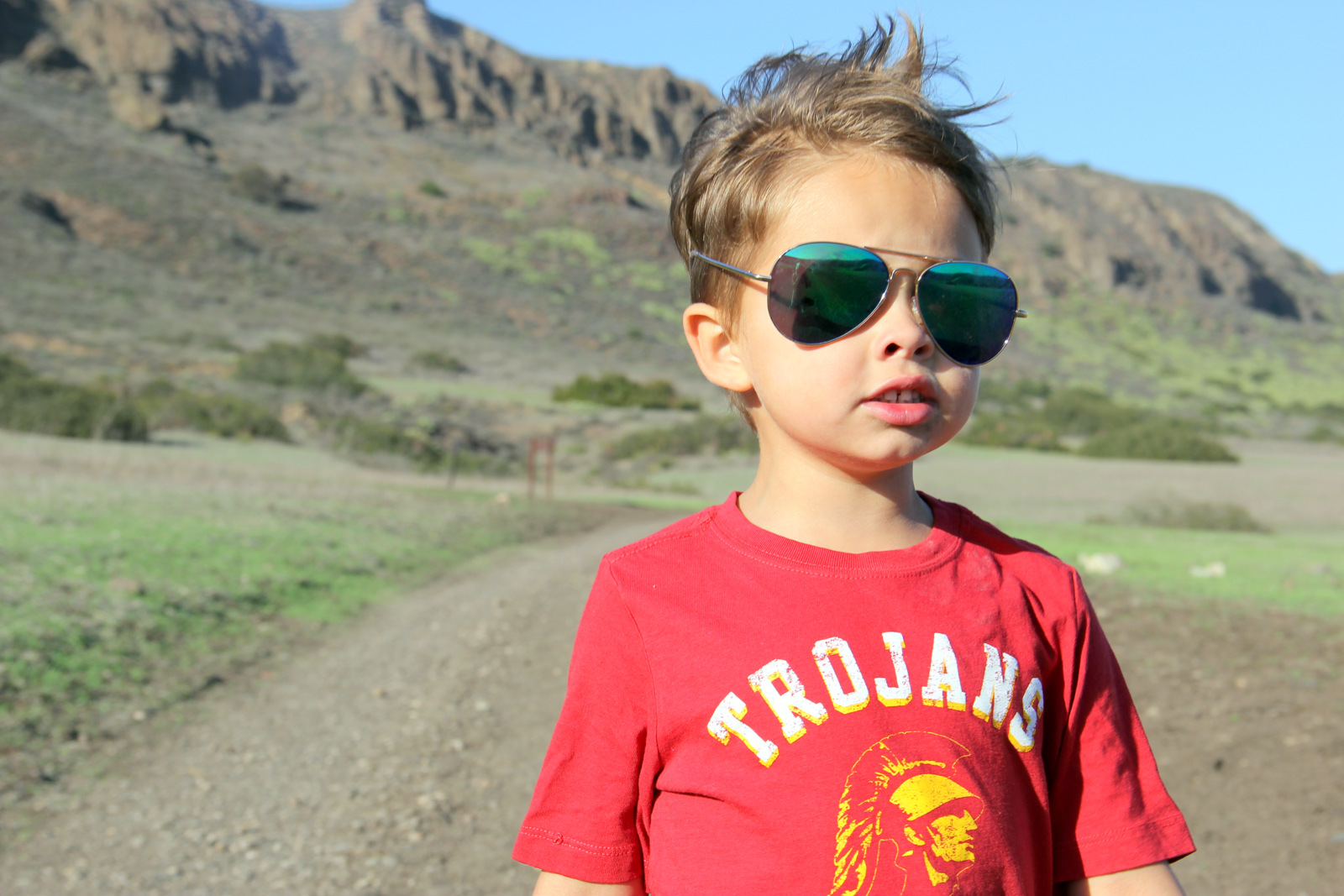 A big thanks to Intel for sponsoring today's post about our new Intel All-in-One PC! #IntelAIO
Wesley is headed to Kindergarten in the Fall–and to be honest, I'm kind of freaking out.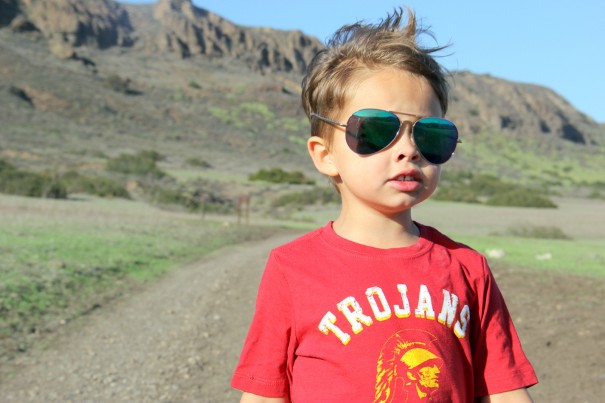 Before becoming a mother, I had visions of sitting at the kitchen table with my kids, having fun working on homework together.  We would have lazy afternoon "read-a-thons" just like I did when I was a kid and we would get our homework done well in advance of it's due date–because, well homework is a blast, right?  I made the "pre-parent" mistake of assuming I would certainly have children who shared all of my interests and passions–children who wanted to read books all afternoon and complete work books, for fun. Then I became a parent…
As Wesley got older it became increasingly obvious to me that he and I had completely different learning styles.  Where I need to "read" and "hear" instructions for a given task, Wesley needs to "see" and "feel" those instructions.  Where I preferred to practice writing numbers and letters, Wesley prefers to paint pictures and create beautiful art. Where I loved the confines of coloring books and their clear instructions to stay within the lines, Wesley prefers coloring on plain white paper or coloring outside of the lines on purpose.  Where rigid rules make me feel safe, they make Wesley feel suffocated. Where I need to sit still and focus on the task at hand in a distraction-free environment, Wesley needs to keep his body moving to help him maintain focus.
Often times, when we sit down to work on a project together I find that he is easily frustrated with me, that he has little patience with my instructions and that he would much rather be doing something else–and to tell you the truth, I felt the same way.  With our learning styles on opposite ends of the spectrum, I realized it was becoming more difficult for me to understand how best to teach him or help him learn most effectively.
It can be pretty scary–to feel helpless when it comes to encouraging your children to learn…which is why, with kindergarten just around the corner, I realize that I can't expect Wesley to enjoy sitting perfectly still and reading books all afternoon…so I have begun to teach myself how to adapt to Wesley's learning style.
First, I gathered this information from his school district about the "expectations" for kindergarteners: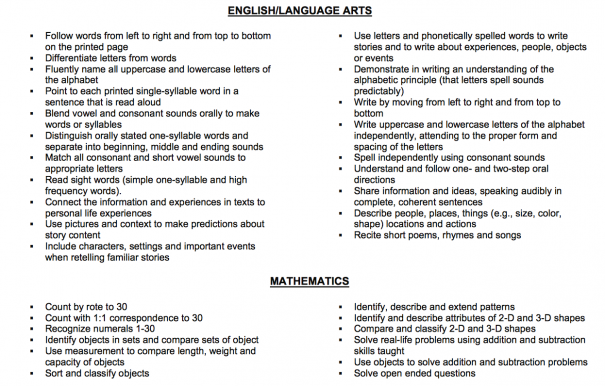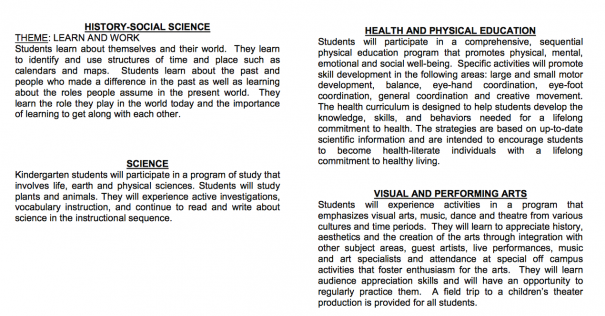 And then I hyperventilated into a paper bag about how intense so many of these benchmarks seem for someone so young. But I also remembered the important lesson I learned last year–our children are always smarter, more resilient and wiser than we assume.  They can do hard things.  They will surprise us.  And we are their champions for growth–so it's our job to believe in them even (and especially) if they don't believe in themselves.
With these benchmarks in mind, I started to put together a "fun" and "light" summer curriculum for Wesley and me to work on each day together.  Because the idea of homework is not fun for Wes, I have decided to turn each of our "lessons" into games, using methods and mediums he responds to most.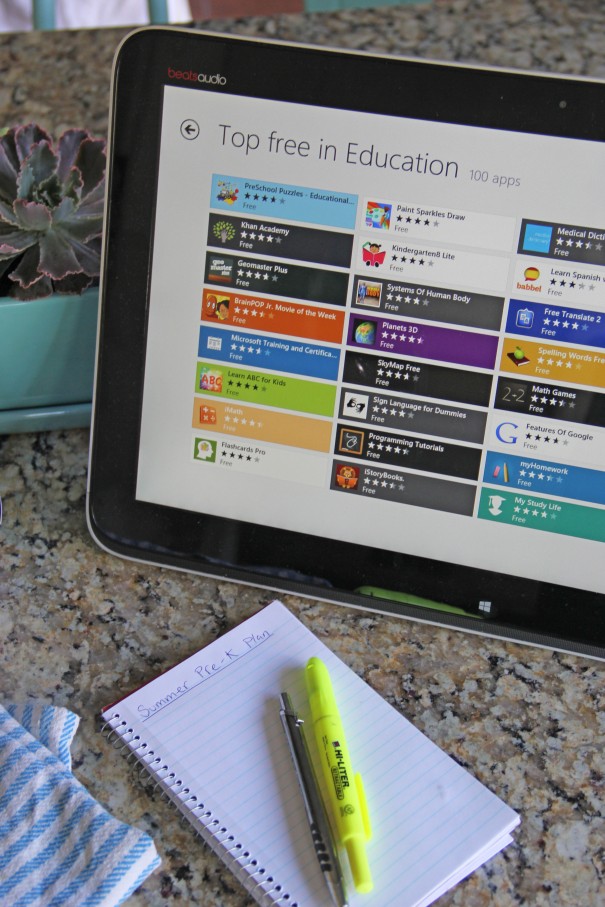 TECHNOLOGY: this is Wesley's favorite, and an effective way I've found to engage him in educational games.  He has fun because he's playing games and I like to think he's learning in the process. While Wes was at school I did a search of some of the top All-In-One education apps for my Intel AIO PC.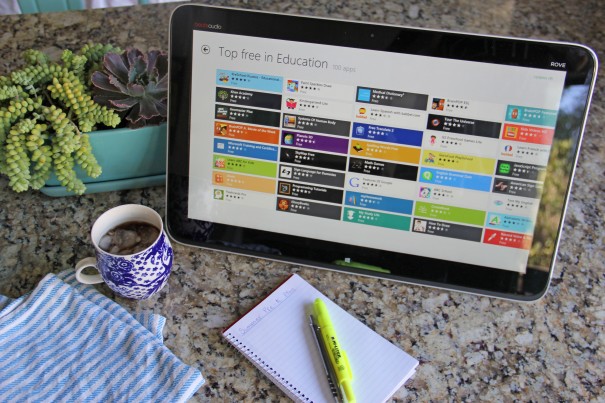 Some apps are the "top" because they are the most popular and some are at the top because they have won awards. I downloaded several apps from the "top" list that I thought Wes would enjoy and I took them for a spin myself.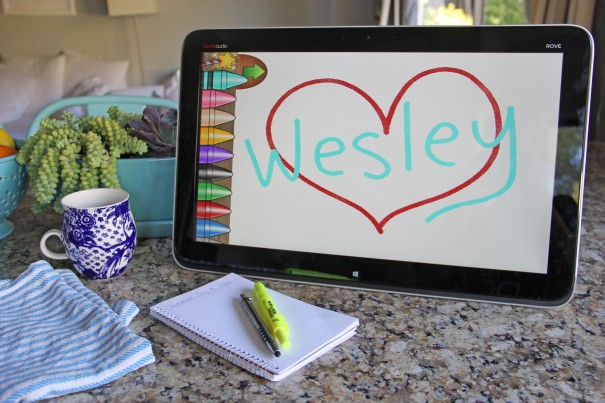 This is the most simple and perhaps my favorite app: Paint Sparkles.  This app allows Wes to express his creative side while also practicing his fine motor skills of writing and drawing shapes.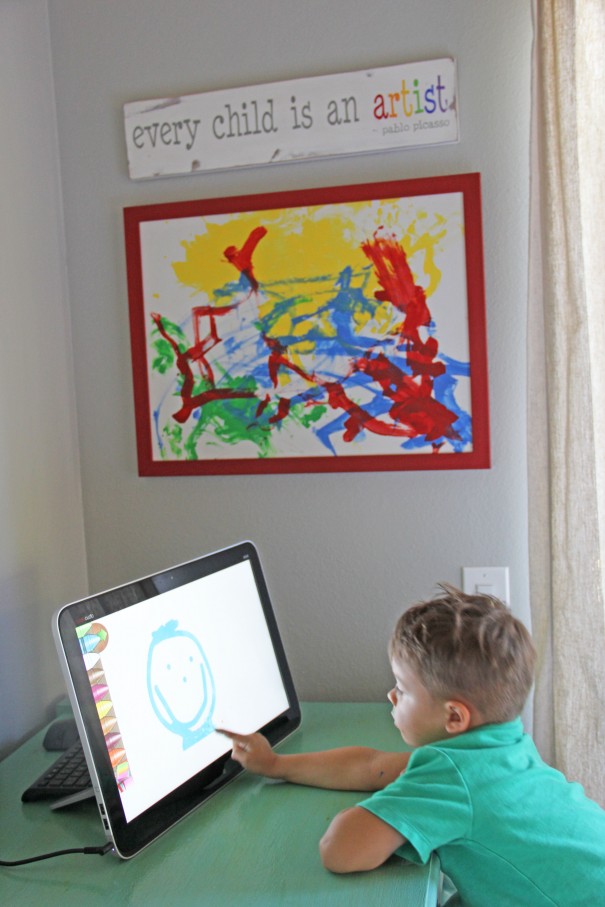 And here are the other apps I have downloaded for him to play over the Summer: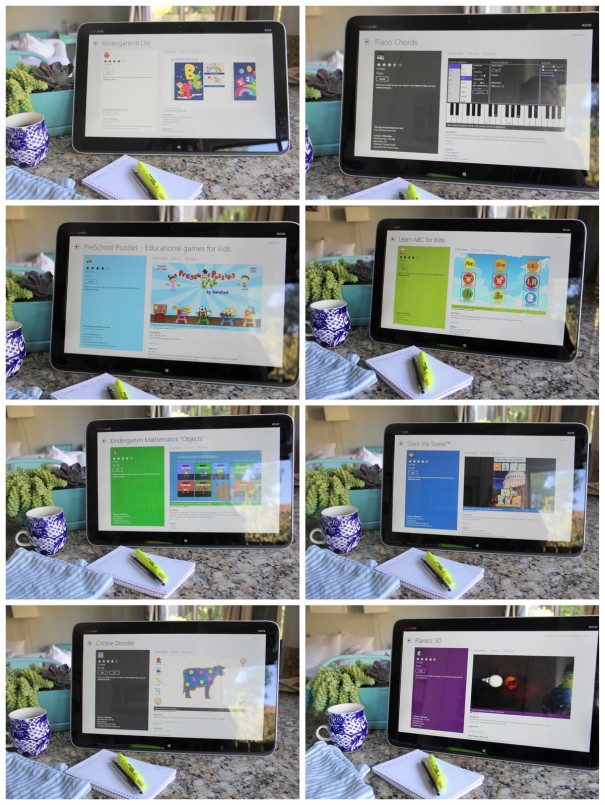 1. Kindergarten8 Lite  //  2. Piano Chords  //  3. Preschool Puzzles: Educational games for kids  //  4. Learn ABC's for kids  //  5. Kindergarten Mathematics Objects  //  6. Stack the States  //  7. Cookie Doodle  //  8. Planets 3D
Because Wesley also loves art I'll be putting together a fun list of creative projects we'll be doing together. As soon as I've compiled all of our games, projects, filed trips and reading material I will be putting together a schedule for the Summer.  And of course, I'll be sharing it as a post for those of you who would like to play along. I would love to hear about any fun learning methods/projects that have worked with your kiddos.
#spon: I am in a partnership with Intel. Through this partnership I gain access to content, product, or other forms of value.
 Thank you for supporting the sponsors that support our family.