Play Dough Dinosaur Bones and Backyard Fossil Dig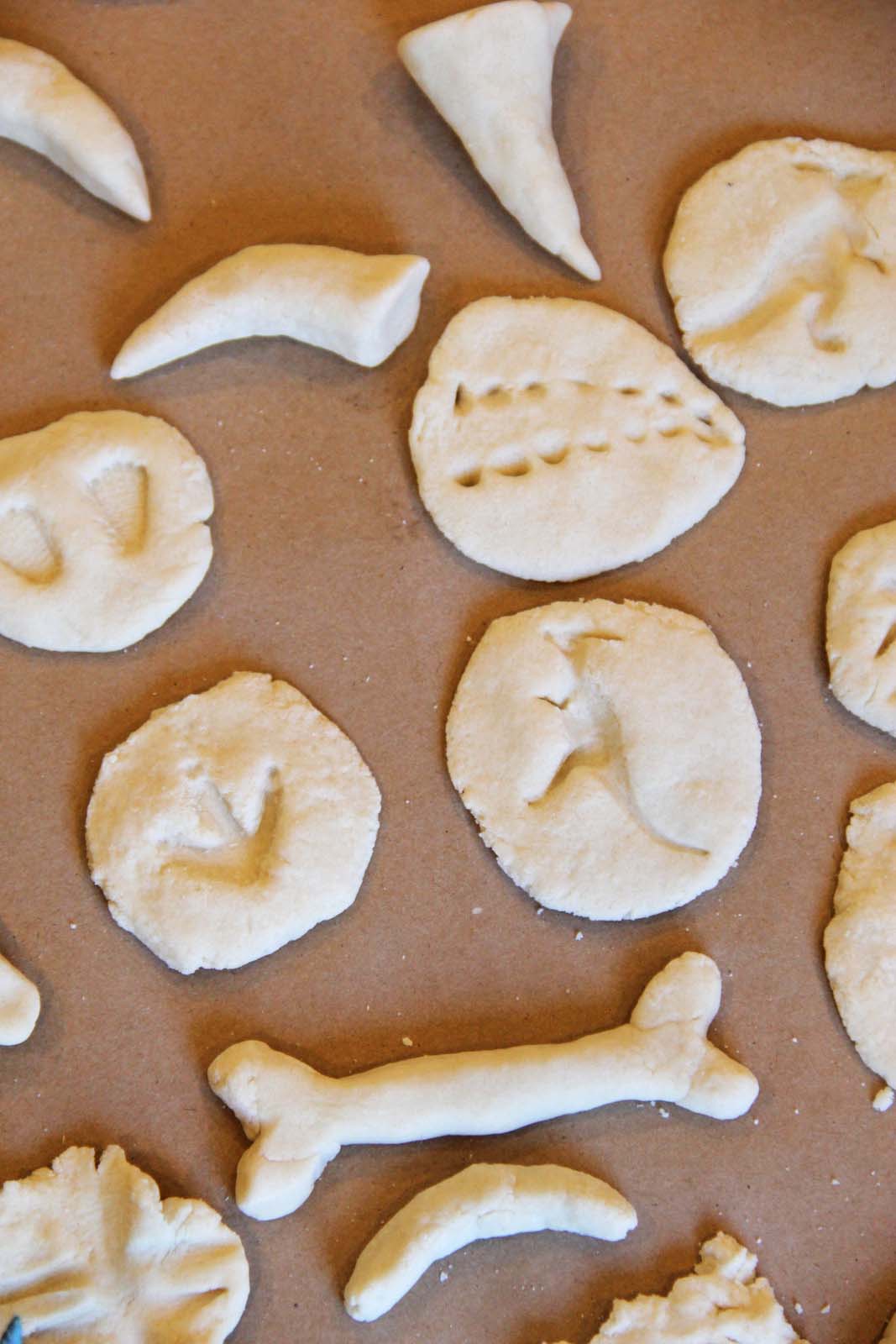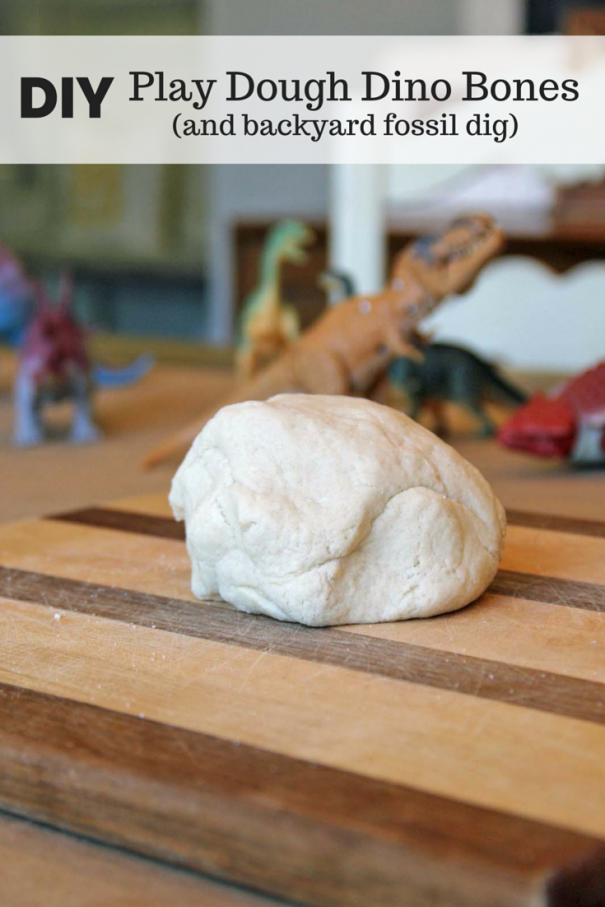 Both boys are beyond obsessed with dinosaurs these days. All things dinosaur ALL day long.  I must say, it's one of my favorite of their "phases".  I remember being infatuated with Jurassic Park when I was a kid.  You know that one scene in the beginning of the movie where Dr. Allen Grant is trying to scare the little boy with a velociraptor claw?  Yeah, well at 9 years old, I just HAD to have a velociraptor claw of my own.  That claw came to my mind when I was trying to come up with some fun "dino activities" to entertain the boys this summer.  Why not make our own dino bones/fossils and have an archeological dig in the backyard?! The activity was so simple to prepare and it was a huge hit!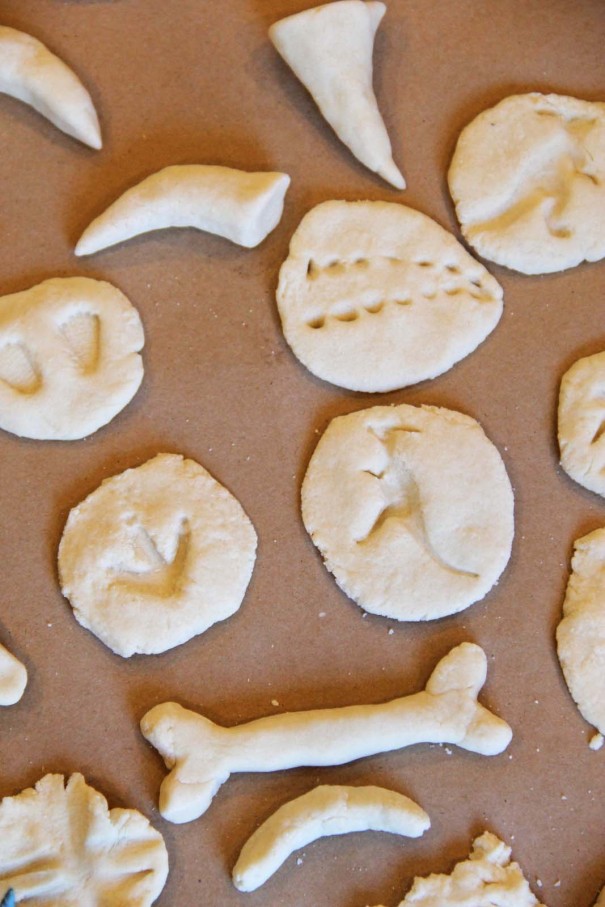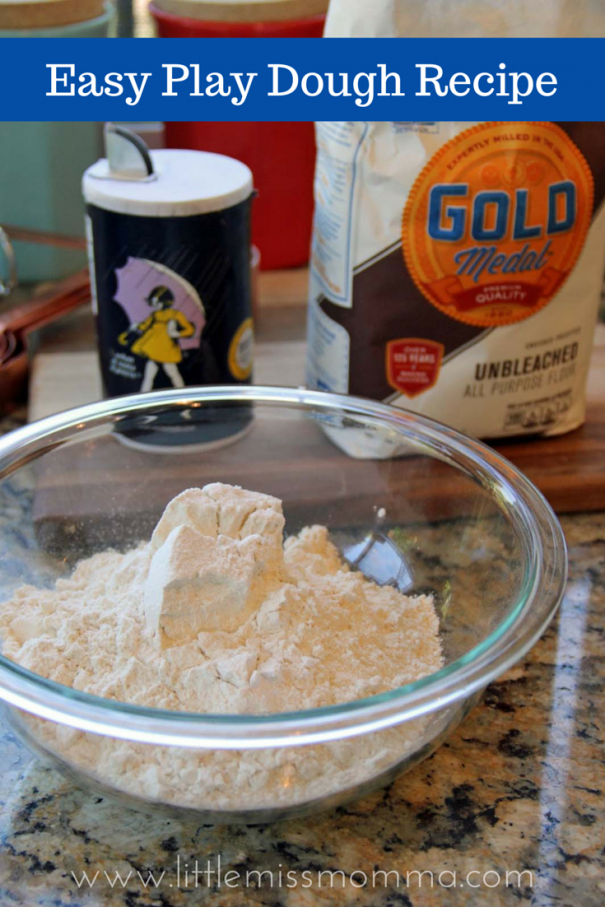 First, I whipped of a batch of salt dough.  It takes 5 minutes.
Salt Dough Recipe:
1 cup salt
2 cups flour
1 cup warm water
1 tsp veg oil
1. Combine salt and flour.
2. Gradually add water and oil and mix with a spoon.
3. Once mixed, knead the dough for about 5 minutes, or until smooth.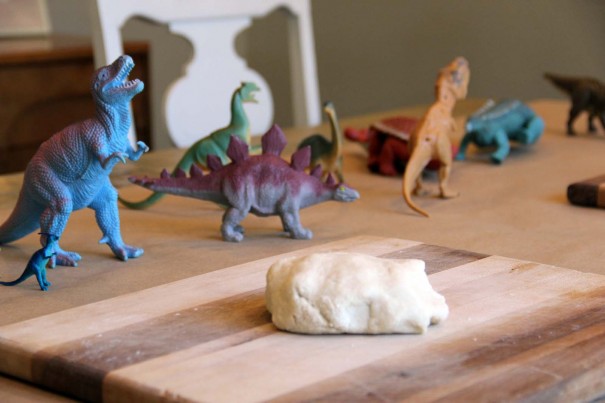 I laid our kraft paper and some cutting boards and collected all of our toy dinos.  You can brush your service with a little flour to prevent the dough from sticking.  Also, if the dough is too sticky, you can add a spoon full of flour at a time until it's just right. Wes got to work making bones and creating footprint fossils.  And you better believe I made a raptor claw first thing!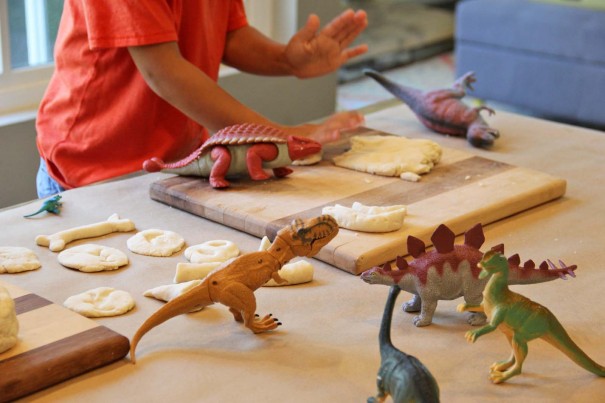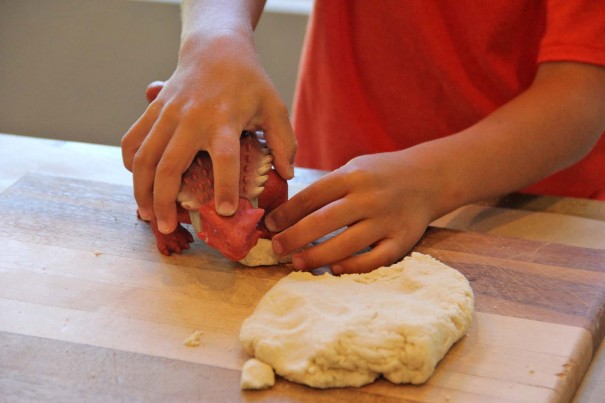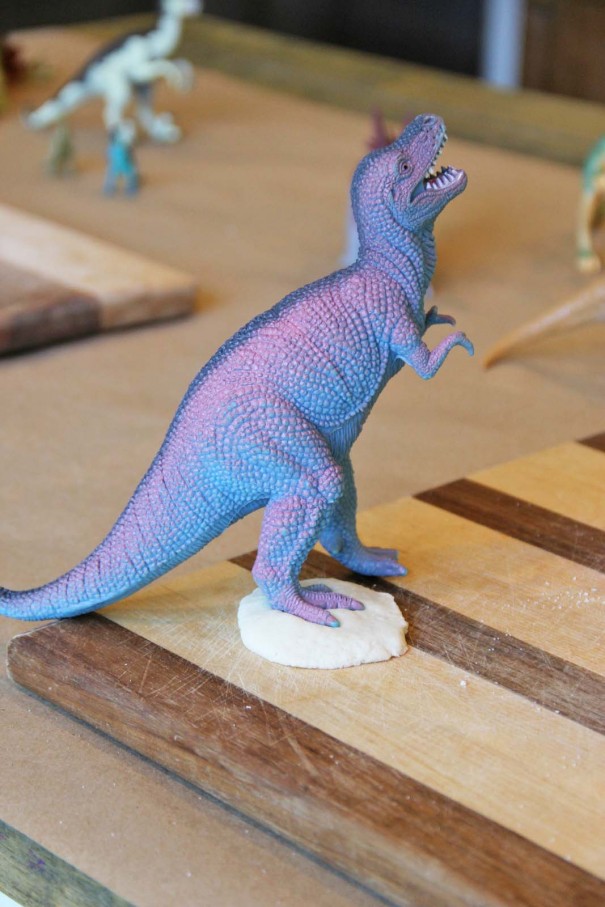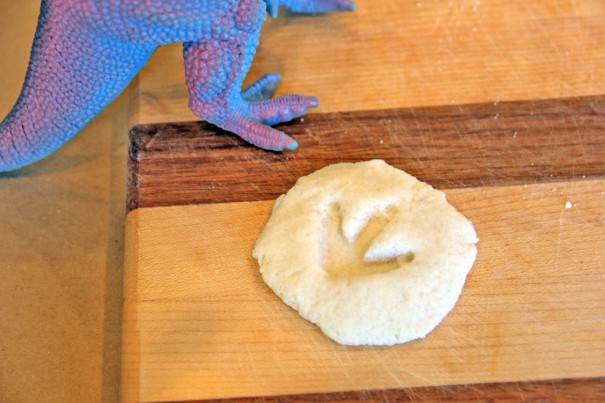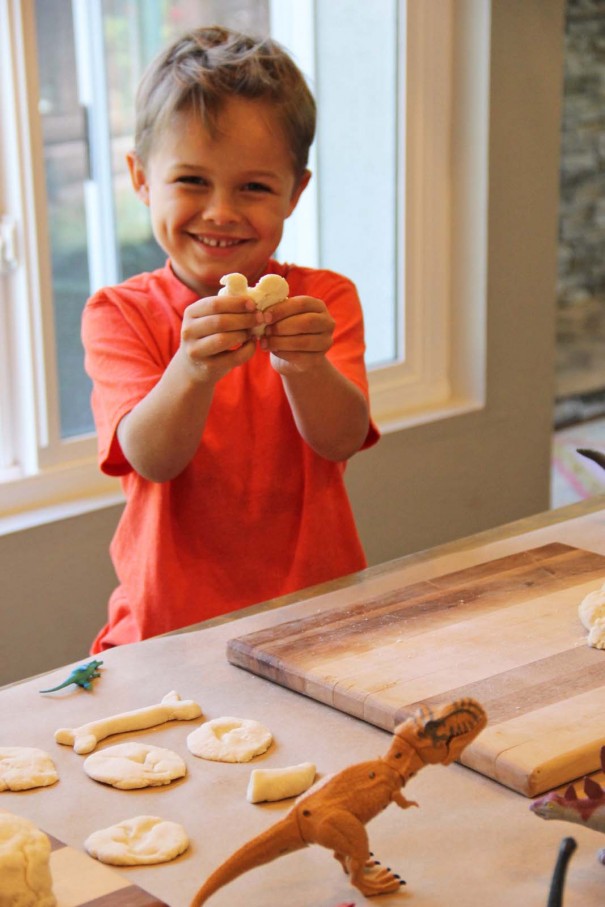 When we were all done creating we baked the fossils in the oven at 200 degrees for about 3 hours.  Times will vary depending on the thickness of what you're baking.  If you're more patient than us, you can even leave your dough out over night to dry.  Make sure your dough is completely dry before you bury it in the backyard or paint it (we learned this the hard way–more on that soon).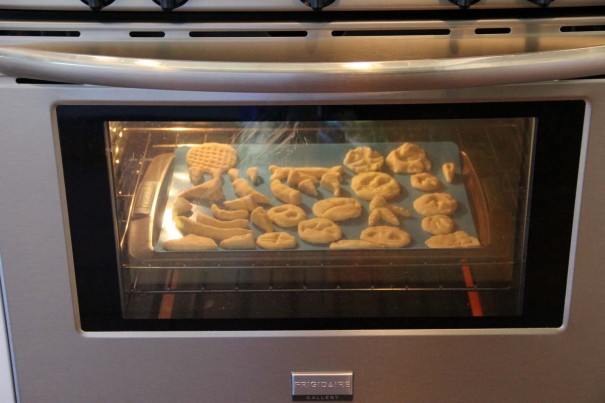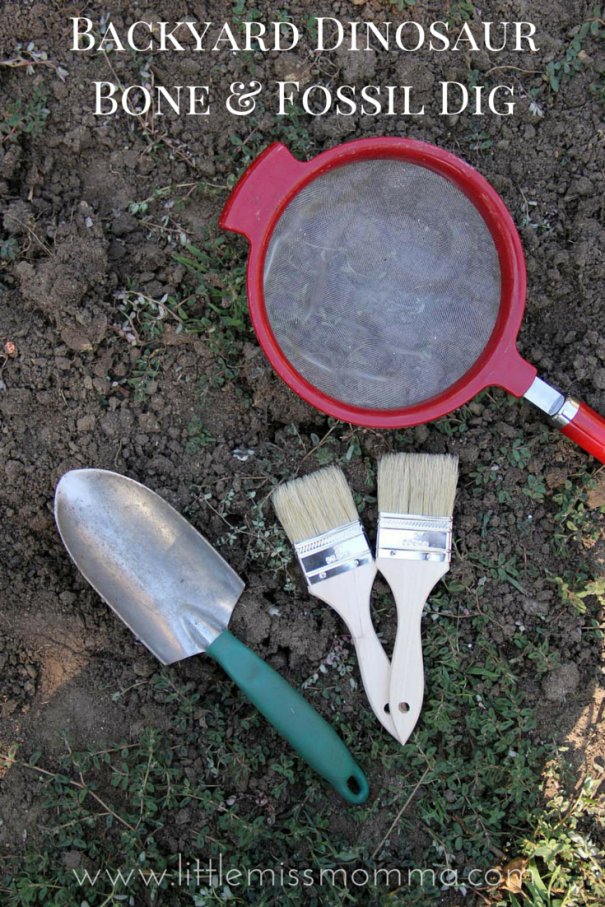 The next day I snuck out into the yard when the kids weren't paying attention and I buried all the fossils.  I made the mistake of burying them in soil that was a little damp and then I left them for a few hours before the kids dug them up….so, a few of the fossils had started to get soft again.  This is why it's important to make sure they are totally baked and dry and that you also bury them in dry dirt (learn from my mistake).  Wes still had a blast and didn't seem to notice.  I equipped the boys with shovels and paint brushes–the brushes seemed to make them "official" archeologists.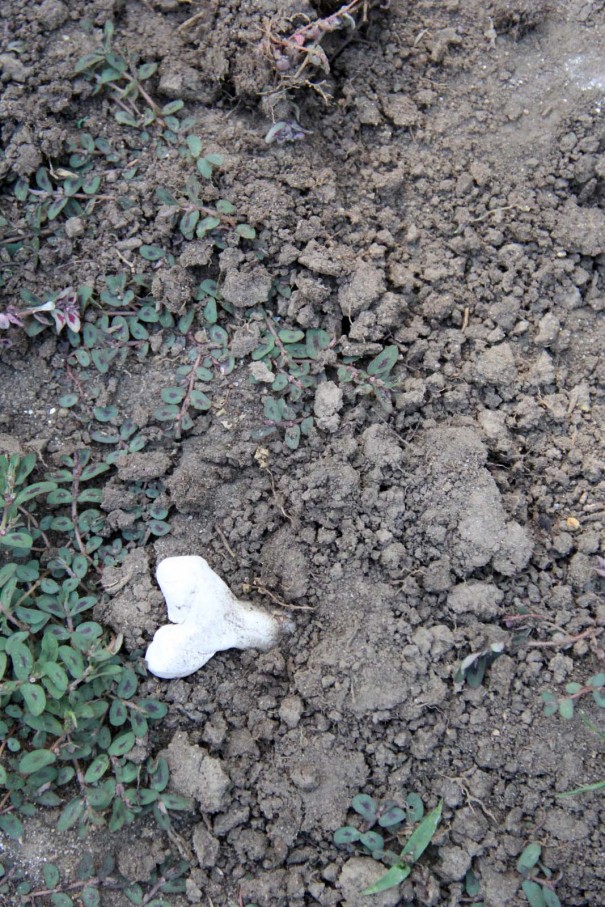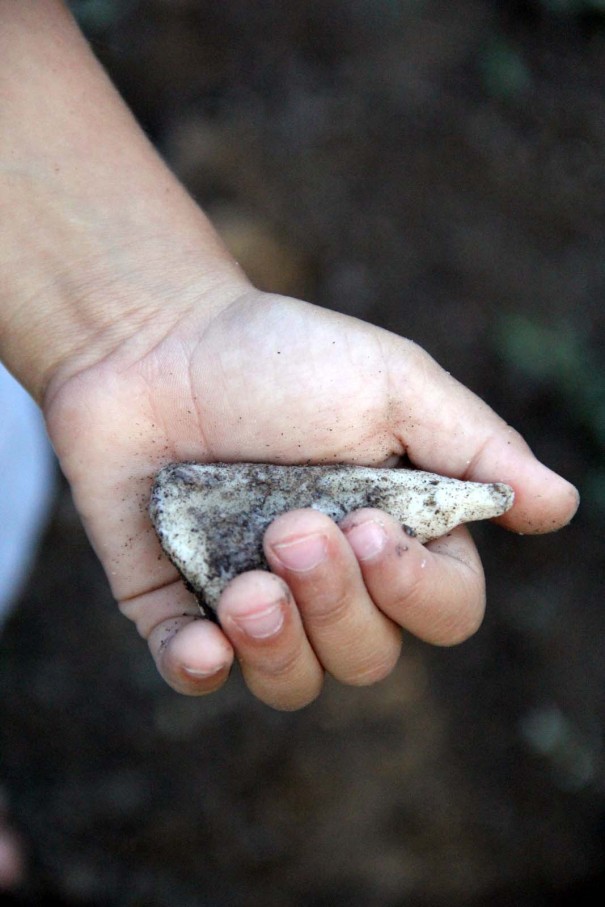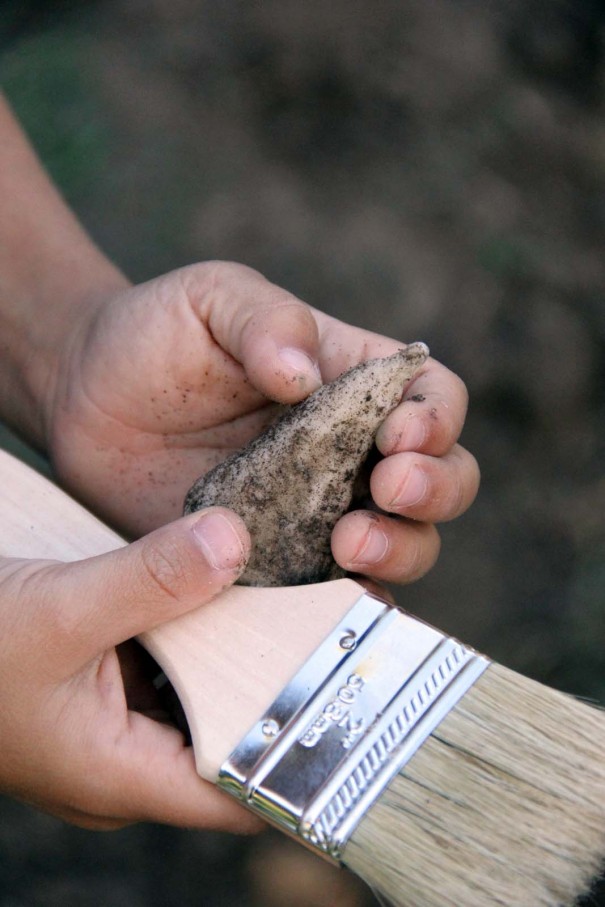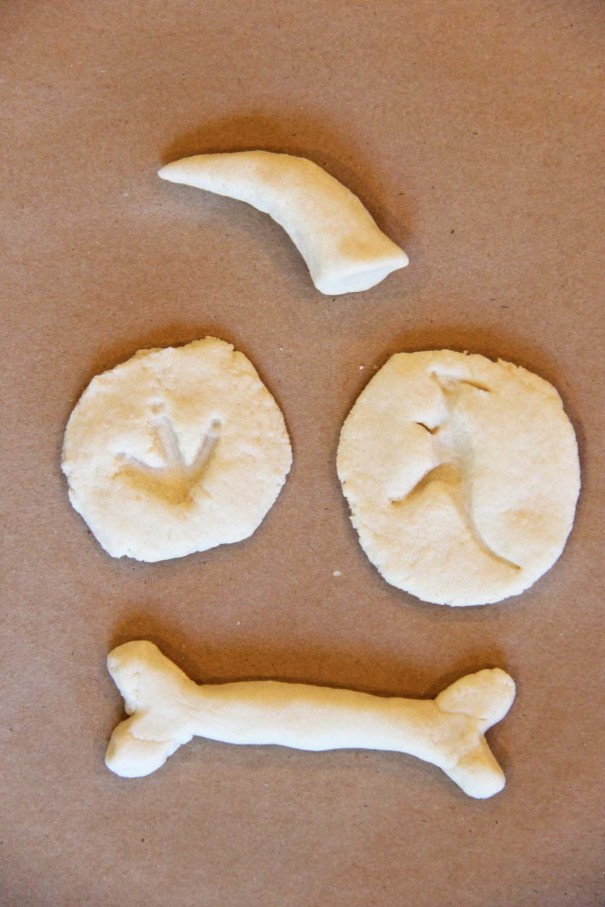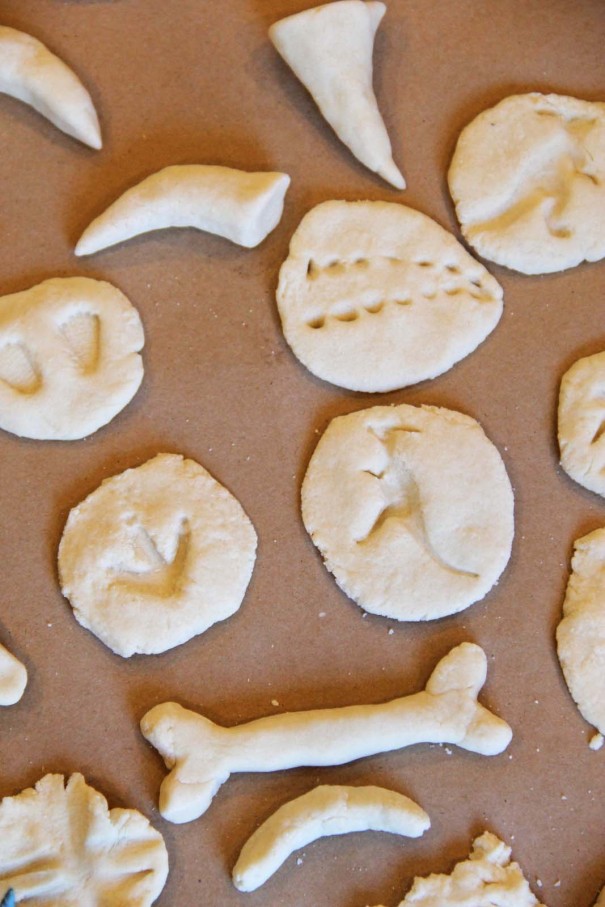 Raptor claws, T-Rex teeth, rib bones, foot prints and scales.  So fun!