10 Minute Bunny Tea Towel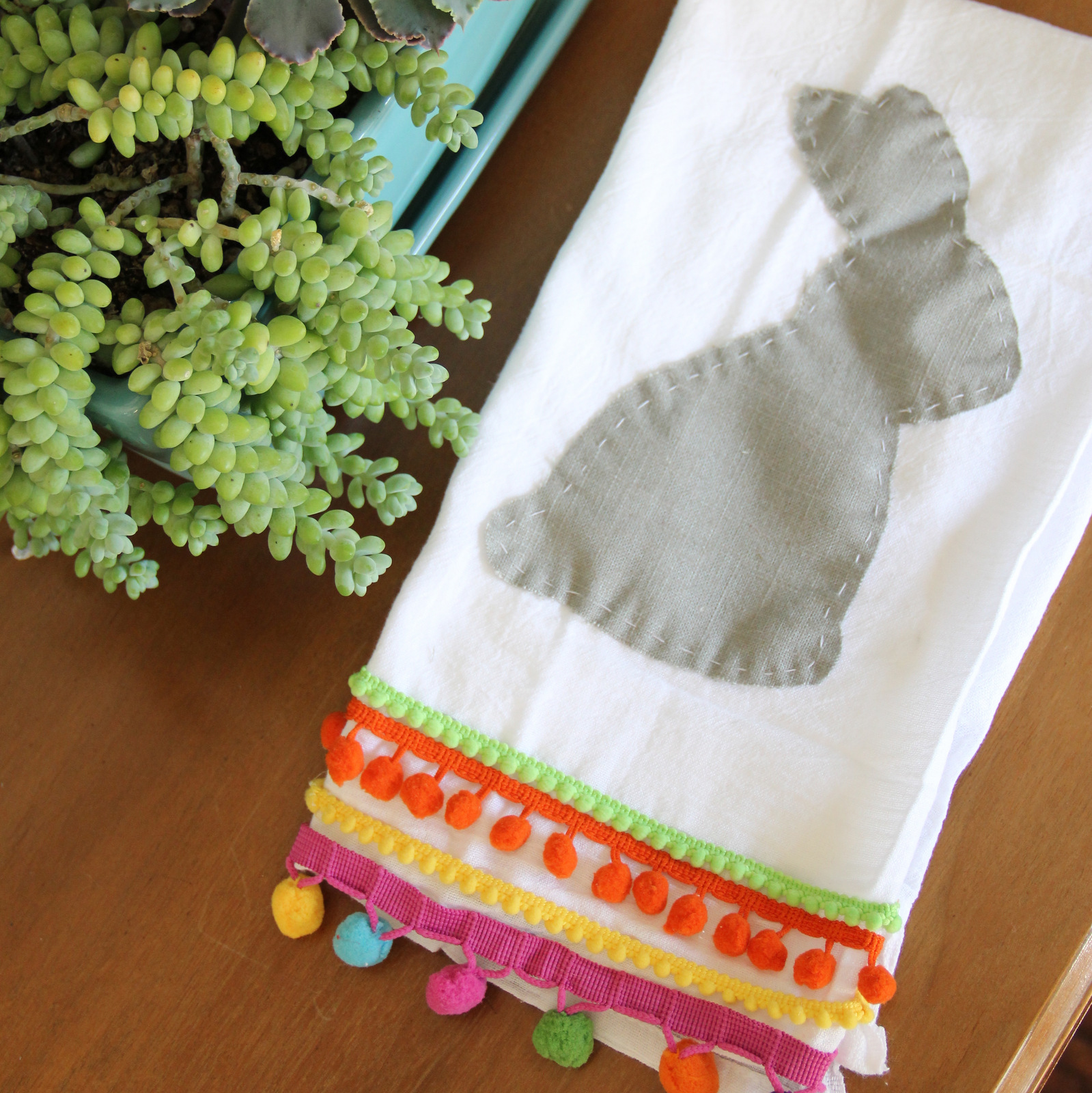 Ah, spring is in the air and what's more springy than sweet bunnies? Get your pin fingers ready and take a looksie at these 10 bunny themed projects then read on for our full tutorial how to create your own 10 minute Easter bunny tea towel. You can check out the rest of our collaborative projects here.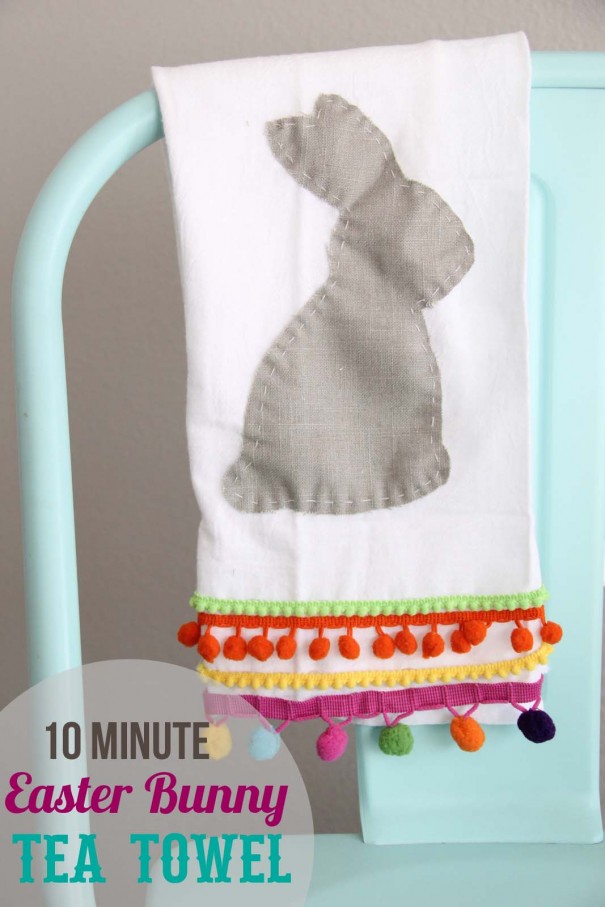 This project could certainly be sewn on a sewing machine–but as you know, I often like to take the easy route when it comes to crafts.  And since this is more of a "for decoration" and "seasonal" tea towel, I wanted to be able to make it quickly with no real plans of throwing it in the washing machine.  So I busted out my fabric scraps, a glue gun and a needle and thread to get my quick DIY fix. I'm pleased with how scrappy and whimsical it turned out and I'm excited to make these for upcoming holidays as well. Make one you guys–put your own spin on it–it will be good for your crafting soul.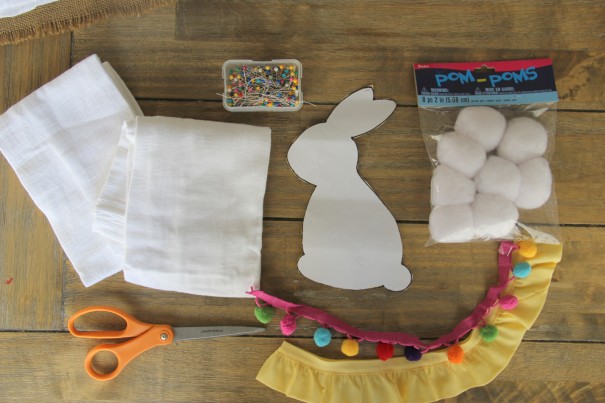 Materials:
Plain dish towel (these are from Target)
JoAnn's also sells dish towel material in cute fabrics
10 inch square of scrap fabric. I used gray linen.
You favorite trim scraps
Needle and thread and pins (no sewing machine needed)
Glue gun
Pom Pom for bunny tails
Bunny template. I used this one. But you can easily google "bunny template" and find one you like.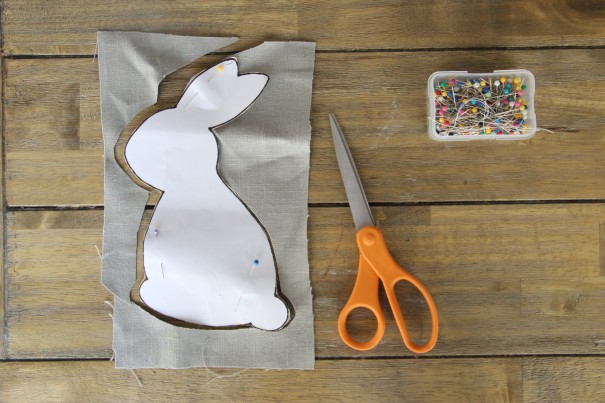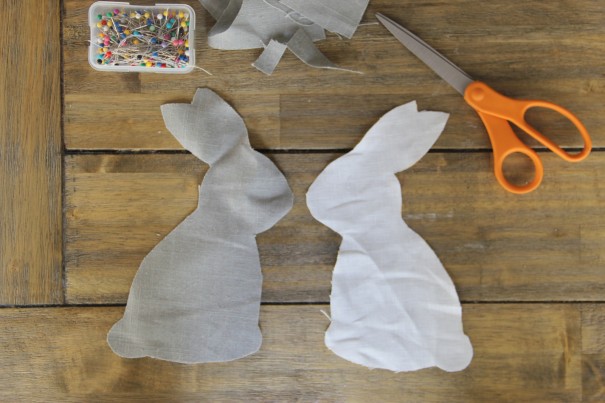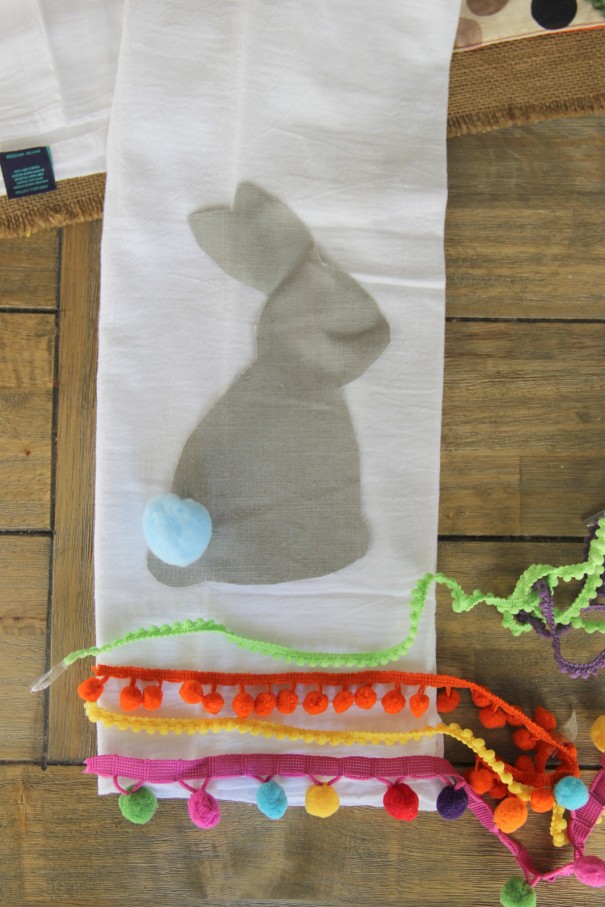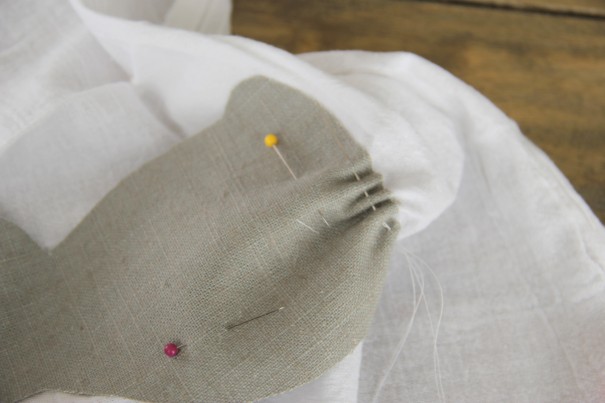 I used a basic running stitch because 1. it's easy and 2. it looks extra scrappy.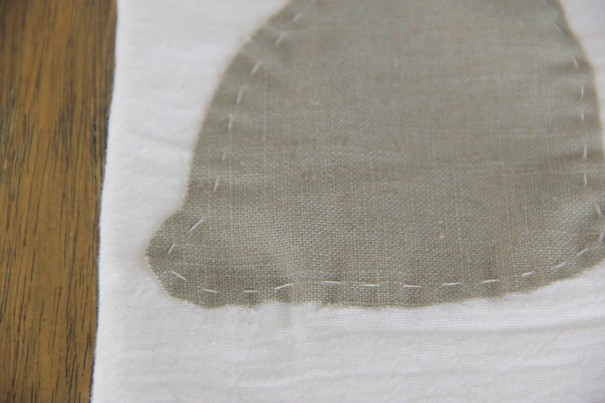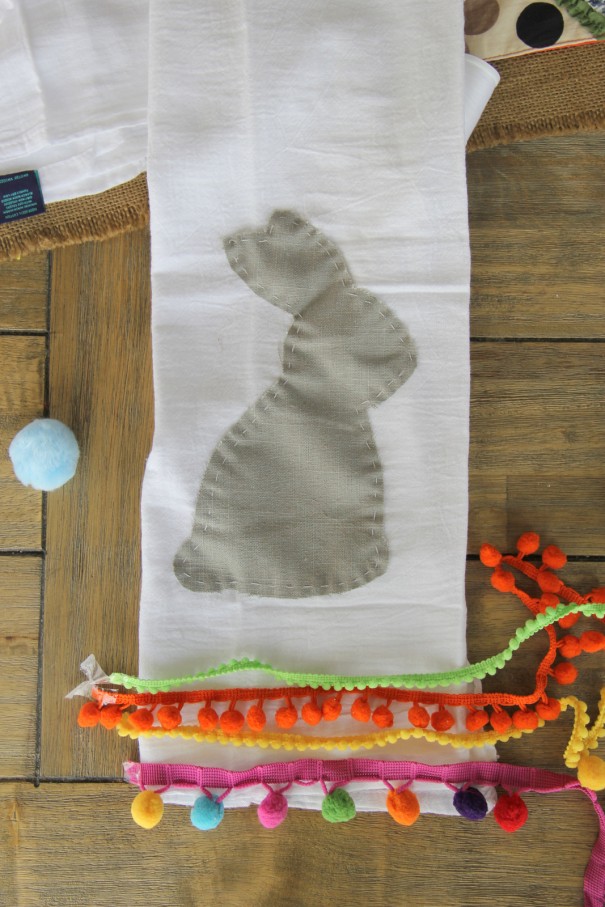 I laid out the scraps in the configuration I wanted and then glued them each down with a thin line of hot glue. I put a small dot of hot glue on the ends of the scraps and pressed them into the back of the towel to keep them from fraying. That's it. The colors make me happy. Perfectly imperfect.