French Fry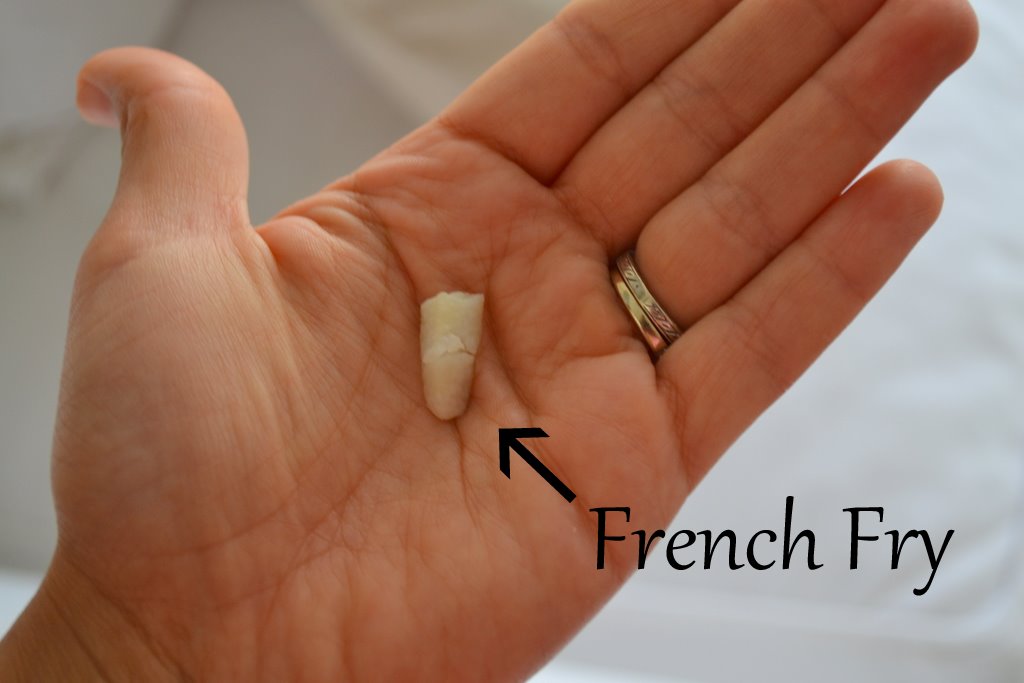 If you follow my rants on facebook, then you may remember my desperate plea for guidance regarding the unknown object stuck way back in Lil W's nose last weekend.  I knew this day would come eventually, especially considering his obsession with his nostrils.  But I always assumed I would find it kinda cute or comical when he accidentally got a foreign object stuck in there.
It wasn't funny.
Or cute.
And I was a wreck.
I think the part that had me worried the most, was that I had no idea what was stuck up there.
And of course, I was imagining the worst case scenario–things like screws, a battery, something sharp, something that would sprout.
At the time, I was unnerved by how calm Ben was about the whole situation–assuring me that everything would be okay.
In hindsight, of course, I see that once again, he was my balance–the calm in the storm I sometimes create.
After chatting with our on-call doctor, we decided to tough it out for the night until his office opened first thing in the morning. Needless to say, we were up all night.  And sure enough, as we were literally walking out the door to see the doctor, Lil W gave a huge sneeze all over Ben's shoulder.
And out flew this giant hunk of…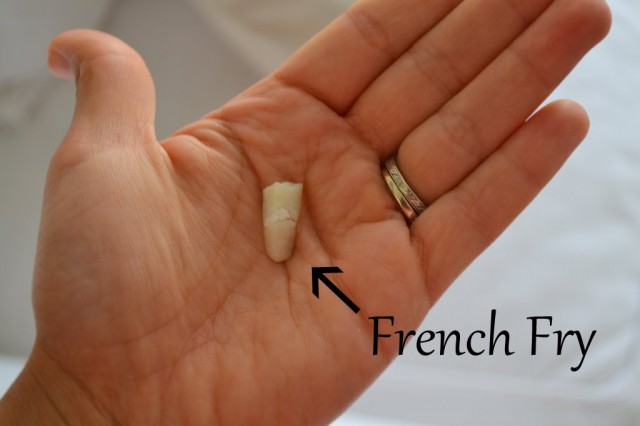 And we couldn't stop laughing.
Mostly from relief.
But also, at the thought of all the grief caused by a simple, once yummy french fry.