My Aha! Moment: Finding Balance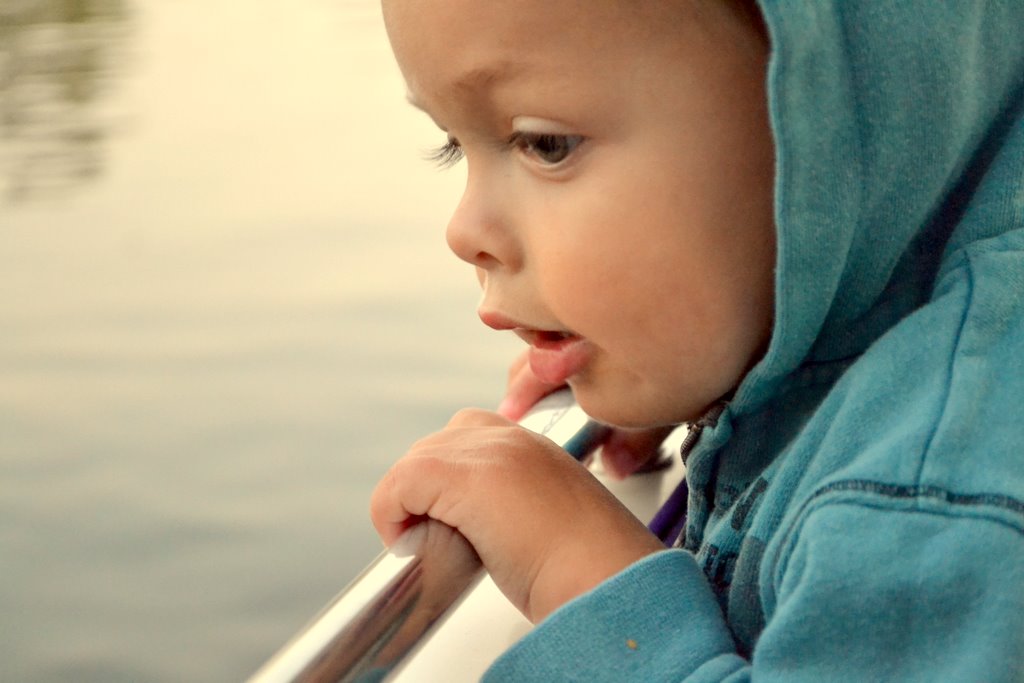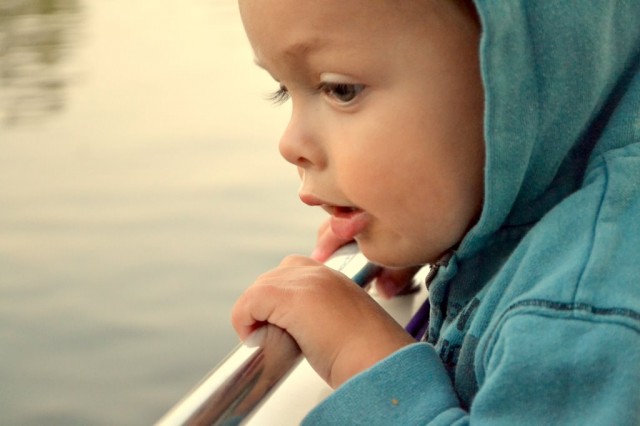 I was watching Oprah.
Which, I'm sure, is when 80% of the World experiences their Aha! moment.
It was that episode from her final season where she shows the guests who have impacted her most over the years.
One guest stuck out to me more than the others.
She was interviewing a mother who had accidentally forgotten her child in the car on a hot summer day. Her daughter died.  Over a thousand miles away, in Australia, another mother was watching the show. And it hit her…like a ton of bricks.
Slow down.
And then that Mom said something I will never forget.
Something that brought tears to my eyes.
Something that made me think,
made me question the type of Mom I am right now.
She said:
After my daughter was born, I was trying so hard to have the life I had before.
I was trying to fit her into my schedule, instead of fitting my schedule to hers.
Right there.
My Ah-Ha moment.
Am I trying to be the person I was before Baby W?
Certainly not.
My life now includes Mac & Cheese stains, flash cards, sand boxes, dirty diapers and mountains of laundry.  I have embraced that, and adore it.
BUT…
Am I trying to still DO as much as I did before Baby W.
Certainly.
Probably even more.
I wake up in the morning, lean over and kiss my precious boy and then I think about the day ahead.
The tasks I have to accomplish. And rather than think about his daily schedule, I think about how to fit him into mine, so that I can get MORE done.
And what am I sacrificing to do so much MORE.
Time. Quality TIME.
With him.
With my husband.
Moments.
Moments where I am solely focused on the simple rise and fall of his tiny chest as he sleeps,
instead of worrying about unanswered emails.
Moments where I cuddle with my husband on the couch while we watch a rented movie,
instead of sitting next to him on my laptop while watching out of the corner of my eye.
There are only so many of these moments in a day,
and I wonder how many of them I am actually present for.
Physically I am there.
But mentally, I am visualizing my to-do list.
Planning the tasks I can cross off as soon as Baby W gets distracted with his toy trucks.
Sure it's normal to multi-task.
Momma's wouldn't get anything done if we didn't.
But there is also a balance.
And I have lost mine.
So I spent the morning thinking about how to reclaim the balance…
How to get back those moments without giving up my passion.
I couldn't come up with a solution that gave me exactly what I wanted–which is to have it all.
Because deep down, I know that we can't have it all.
That we have to make choices.
Decide where our priorities lie.
And once we decide,
sacrifices must be made,
we must let go of some things,
no matter how much we love them.
And because I want to reclaim those special moments with my family
I am going to have to give some things up for now.
At least until I figure out how to "do it all".
So, here are my efforts to find balance–and they may change daily, as I work to figure everything out:
Blog promotions will slow down even more then they already have.
Giveaways won't go away, there will just be fewer of them–but when they happen, they will be BIG.
You may even find my etsy shop closed from time to time.
I will let others help me more.
I will be guest posting far less.
And emails, oh the emails–we have a love-hate relationship.
I love, love, LOVE receiving and reading them.
I HATE myself for not returning them.
But for now, I have to do what I know to be best for my little family.
And for now, selfishly, I will take those kind words you send me, I will read (and often re-read) them, I will cry, I will laugh, and I will continue to be touched by what you have to say.  I will let your words continue to be my motivation to do MORE–so please keep sending me your stories and thoughts, and forgive me if I don't get a chance to write back. Just know that I love you and you make a difference to me–trust that to be true.
And please, wish me luck in my quest to find balance,
perhaps, for the first time in my life.
_________________________________________________ 
Jada Pinkett Smith has this to say about her Aha! Moment:  One day I was so overwhelmed I thought I might be crushed under the weight of  all the responsibilities I'd taken on. I pray and meditate every day, and when I  started meditating that morning, I felt that God was telling me, Surrender or  explode. All of a sudden, I was released. The stress was gone, and in that  stillness came the solution: The less I do, the better things will go.

What has been your Aha! Moment?