The Rescue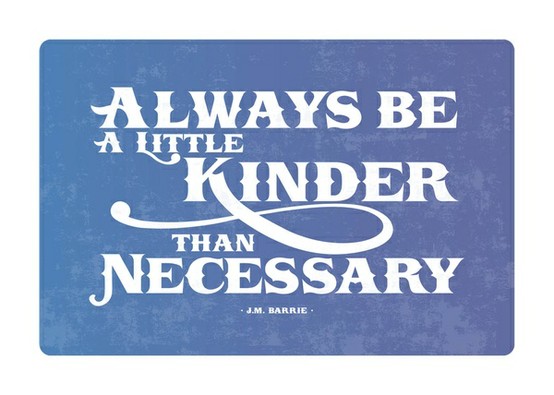 {photo via}
So, there was this one time, nearly 2 years ago…
It was shortly after this incident,
and I had reached a breaking point in my life as a fairly new mom.
One of those days where nothing went as planned,
where I felt like I would meltdown at any moment if I didn't get away,
if I didn't have some time alone,
for just a little bit.
Because you're kidding yourself,
and you're making the rest of us feel like crud
if you claim to be one of those Mom's who wants to be around her child 24 hours a day, 7 days a week…
One of those Mom's who never needs a little time to regroup—even if it's just for 15 minutes.
Ben got home, took one look at the expression on my face and said:
Get out. Take some time. I've got this. Do whatever you need to do.
My eyes filled with tears as I gave him a nod of agreement and rushed to the shower.
I was determined to not smell like baby food on this rare afternoon to myself.
I decided I would go to the mall.
Walk around, veg out, grab a bite to eat and maybe even get a new pair of shoes.
I took the husbands freshly washed car.
Not my Mom-car, with cheerios and goldfish crackers mashed in the carpet,
juice splatters on the door handles and the faint smell of sour milk.
My hair was blow dried and straightened and I was even wearing a pair of platform heels.
This was just what I needed.
I was feeling good. Positive even.
A far cry from my mental state of just a few hours earlier.
I smiled as I pulled into a prime parking spot right next to the front entrance.
I sat in the car for a moment so I could finish belting out the words to Taylor Swifts song, Teardrops on My Guitar.
As I sang the final lines, I watched from the rearview mirror as a woman awkwardly manuevered a young boy in one hand while pushing her double stroller with the other, to the mini-van parked next to me. The boy was fighting to break free of her grasp, while a young baby screamed at the top of his lungs and a toddler age girl wiped the snot from her nose with the back of her arm.
I couldn't help but sympathize as I noted that this Mom's disheveled appearance was all too familiar of my own only a few hours earlier.
As she struggled to load her whining kids into the van,
I got out and walked to the side of my car closest to hers to retrieve my purse from the backseat.
I pulled down my sunglasses, and threw my purse over my shoulder—more excited than I should have been that I wasn't carrying a diaper bag.
And that's when I heard it.
Word's I have chosen not to repeat, ever.
Let's just say it started with the word "stupid" and ended with a long string of bad words,
ending with the horrendous "c" word—the word you never ever call another female.
My heart hit the floor as I looked up to see this lady glaring me right in the eyes.
I pulled my glasses off.
Me: Are you talking to me?
I said with legitimate confusion.
Lady:  You bet I am. You disgust me. Did you think you would get away with it?
Me: Get away with what exactly?
Lady: I just watched you hit my car with your door!
She was off her rocker.
I wasn't even close to her car.
And if I was, there was no way she could have noticed over her screaming children.
I felt my heart begin to beat in my face.
I wanted to scream back at her.
Give her a piece of my mind.
Point out aggressively that I in no way deserved how she was treating me.
Who did she think she was?
Me: Excuuuse me, but I didn't even come close to your car. Come see for yourself.
Lady: I don't need to come see for myself. I know what I saw you stupid "b".
(except she used the whole word).
My insides were raging now and my face started to get hot.
My voice quivered as I practically shouted at her with disgust.
Me: Really great example you're setting for your children. You should be proud.
Right when the words came out of my mouth,
I could feel them cut her like a knife.
As I turned to walk away, I couldn't help but notice the tears well up in her daughters eyes.
I began to feel sick to my stomach.
This lady looked like she was going to punch me in the face at any moment.
But all I could do was stare into her daughters tear-filled eyes.
And that's when I lost it.
That's when I cried.
Not because of the words she had used or the terrible things she had called me.
But because in that moment, in hit me what was really going on here.
Because right then, as I looked at her glaring back at me, I could feel this Mom's pain.
She was at her breaking point,
and I just happened to walk by when she broke.
I wanted to rescue her.
I wanted to take back the horrible words I had just said,
I wanted to apologize for questioning her strength as a Mom.
I wanted to take her away from this place.
Give her a moment alone,
for some perspective.
The same way Ben had rescued me earlier.
She needed rescuing and I had a feeling there wasn't someone in her life coming to whisk her away.
This lady had no idea I was a Mom too.
For all she knew, I was some spoiled young gal headed to the mall to use my Daddy's credit card.
Because for one rare moment, I wasn't covered in spit up with greasy hair and sporting my usual yoga pants.
In this moment, I was the girl that it was easy to hate.
I had been this girl before.
The girl, who at first glance, looked like she had it all together.
I wanted this woman to know that wasn't true.
As the tears streamed down my cheeks I sputtered out the words,
I'm a Mom too, you know. 
The look of fury dissolved from her face and was replaced with a look of confusion.
She was silent.
I kept crying.
Me: And just the other day my son looked me in the eyes and threw my new iPhone in the toilet.  Most days I'm convinced that I'm doing a terrible job as his Mother.
She kept staring at me,
still silent.
It felt like nearly an eternity before she finally spoke.
Lady: My Dad just died. I came here to get an outfit for his funeral—the funeral I still need to plan.  And my Mom is on her death bed.  I'm all she has, and there's not enough of me to go around.
And then she started to cry too.
Uncontrollable sobs.
I quickly helped her three kids into the car so they wouldn't have to watch her fall apart,
then I turned to the lady with a smile on my face,
and we hugged.
And cried some more.
She sobbed as she whispered the words "I'm sorry" into my ear.
Me: I know. Me too.
I wiped my eyes and gave her little girl a soft smile through the vans side window where she was pressing her face against the glass.
After at least a minute, we pulled away from our hug with a bit of a giggle as I'm sure we both wondered how it had escalated to this moment.
Lady: I'm not usually like this. I'm not this harsh. I'm really a nice person, I promise.
Me: And you're a good Mom too. I'm so sorry I said those words to you in front of your children. Please forgive me.
We nodded silently at one another.
A nod of forgiveness.
A nod of common ground.
A nod of gratitude for the moment we had just shared.
A nod that said, I can relate to how you're feeling and I wish I could take away the pain.
I gave her my phone number and asked her to please call me if there was ever anything I could do to help.
Meals, funeral arrangements, babysitting.
I knew she wouldn't accept help from this stranger she had just berated in the parking lot,
but I wanted her to leave at least knowing that there was someone out there thinking of her.
Someone who wanted to help.
Someone who would rescue her if she could.
Even though I never learned her name,
I think about this Mom often.
Wonder where she is,
how she's doing,
how she coped with the pressures life was placing on her…
and whether the moment we shared enters her mind as often as it does mine.
You see, that moment we shared taught me valuable life lessons.
Lessons on judgement,
on forgiveness,
on compassion,
and charity.
And to think, I almost turned and walked away.