DIY Lavender Rice Hot/Cold Pack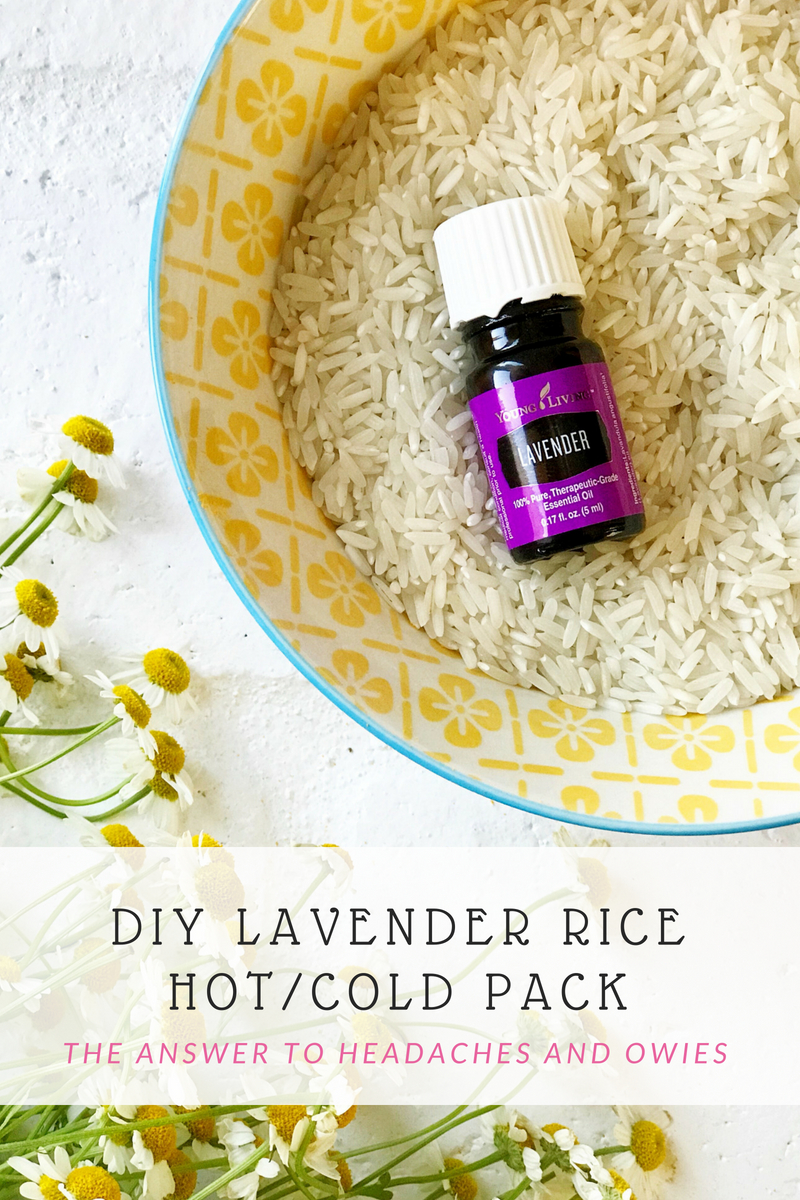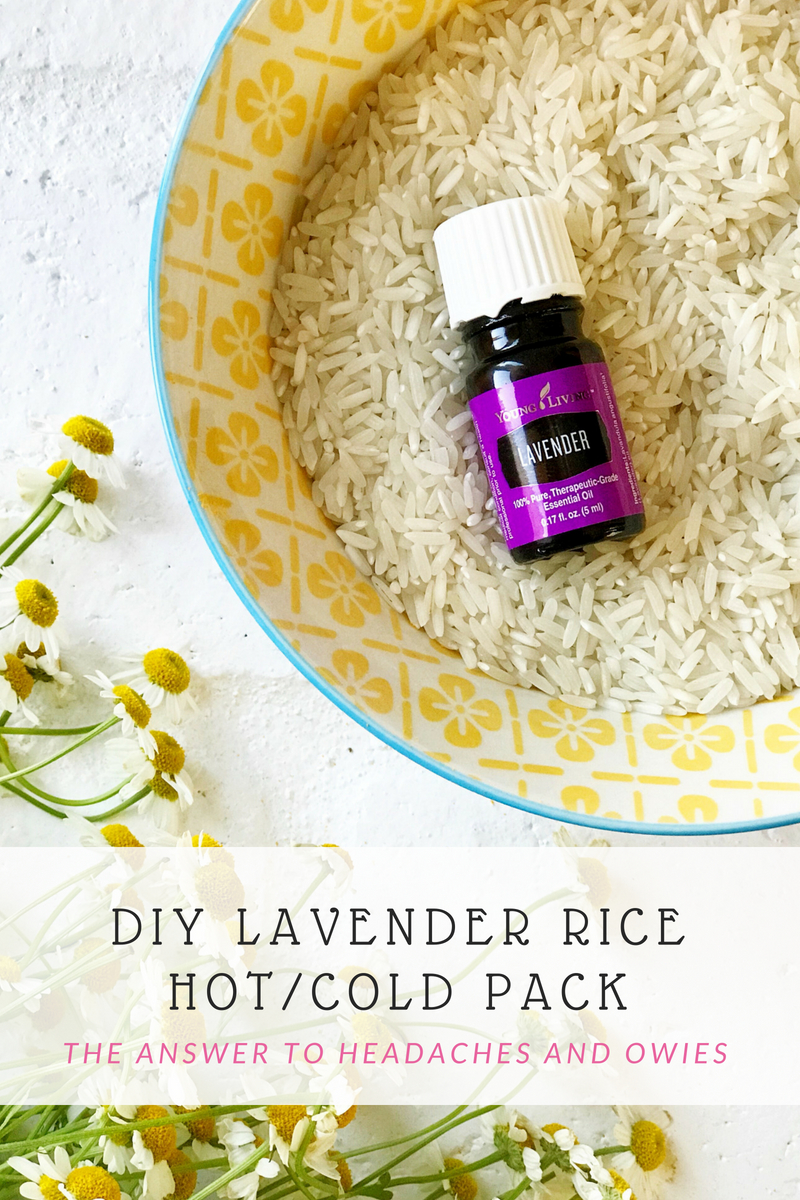 During the intense migraines throughout my pregnancy, a dear friend brought me a rice pack and told me to keep it in the freezer and place it over my eyes during a migraine. WOAH, game changer! Now these rice cold packs are my go-to for relief when I feel a headache coming on. They completely take the edge off the excruciating pain of a bad headache or migraine.
Now, any time i feel even a hint of a headache coming on, I apply peppermint essential oil to my temples, across my forehead and on the tension spots on the back of my neck.  Then I lay down and place the cold, lavender infused rice pack over my eyes.  It seriously makes the world of difference and they're so easy to make!  They're also great for kids owes, for sore muscles and to reduce puffiness of eyes.  You can even use it as a heating pad to warm up a cold bed or for cramps by microwaving it in 20 second increments until desired temperature is reached.
Here's what you'll need to make your own rice hot/cold packs:
Simply combine the lavender and rice and stir for about a minute.  Fill the sock 2/3 full with the lavender rice (you don't want it too full or it won't form to your head).  Sew the end closed or tie a knot. Store in your freezer until needed.  If you're interested in other ways to incorporate essential oils into your wellness routine, visit me here.