DIY No More Tangles Spray (all natural)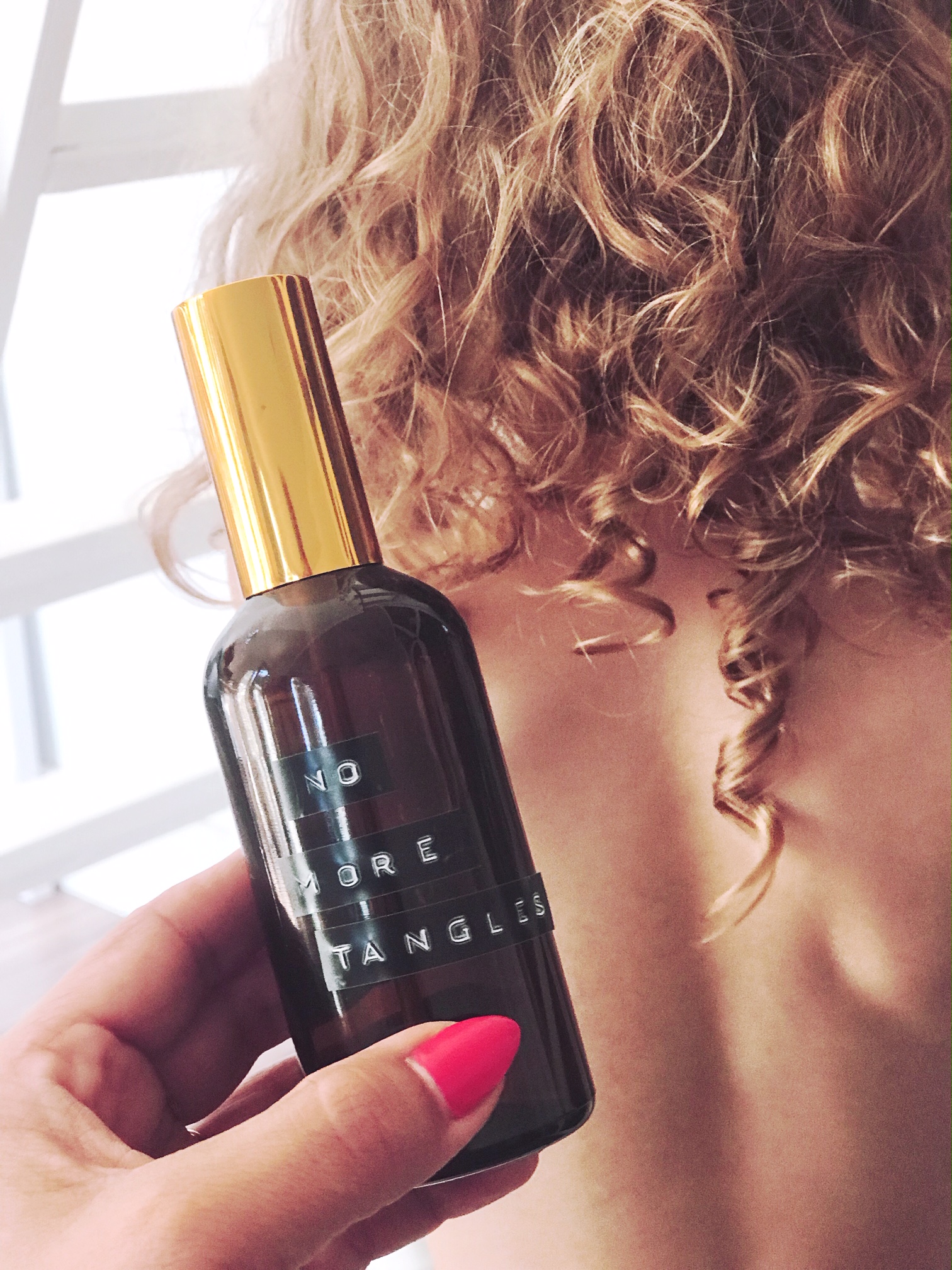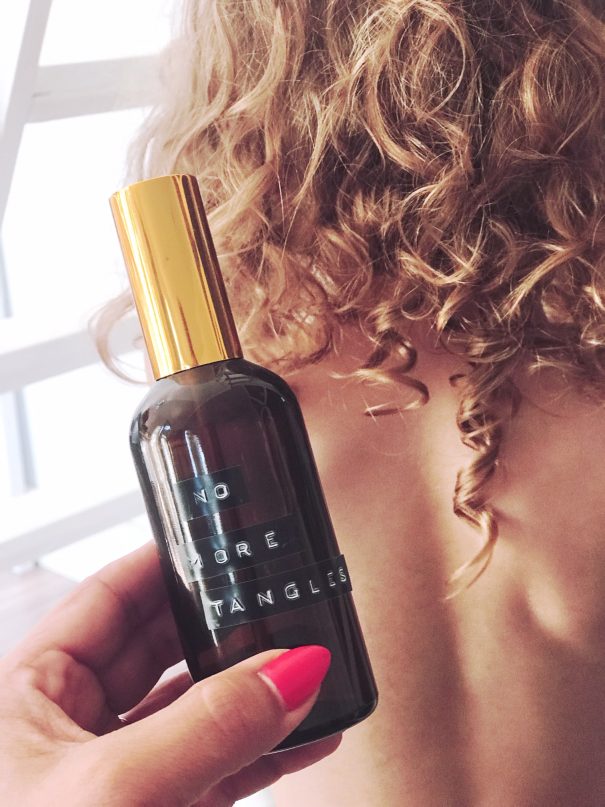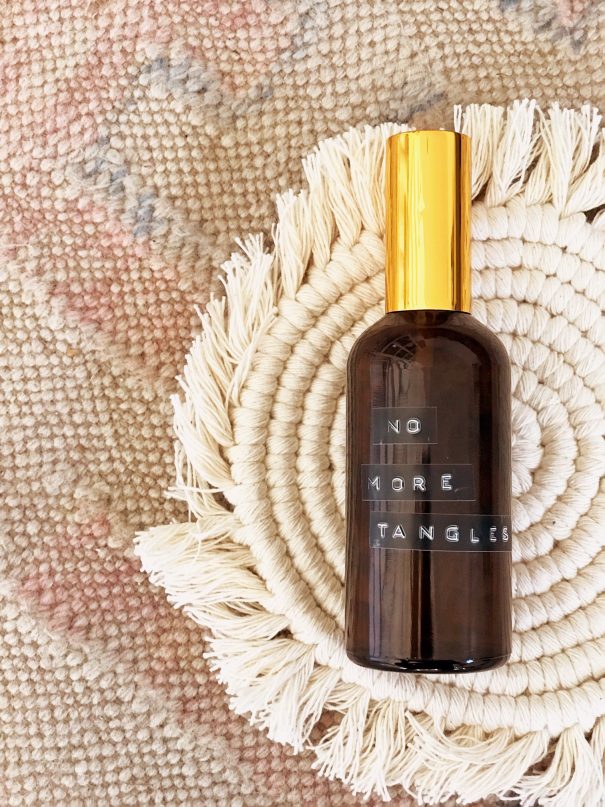 DIY All Natural De-Tangler 🌿
This recipe is my saving grace for combing through Stevie's curls. I never imagined I'd have a curly haired babe so this mama is having to learn all the tricks to keep her tangle and tear free. Bonus: this recipe has NO chemicals or synthetic fragrances and all the oils are super nourishing for our hair—i use it too!
Ingredients:
1/4 cup natural conditioner (i use Young Living Lavender Mint Conditioner)
3 drops lavender
3 drops geranium
3 drops cedarwood
3 drops tea tree (repels lice)
Bring 1-2 cups of distilled water to a simmer (depending on the size of your spray bottle). Remove from heat and add in conditioner and stir til smooth. Allow to reach room temp then add essential oils and pour into an amber spray bottle (i get mine on amazon).