Playa Del Carmen, Mexico Vacation Part 1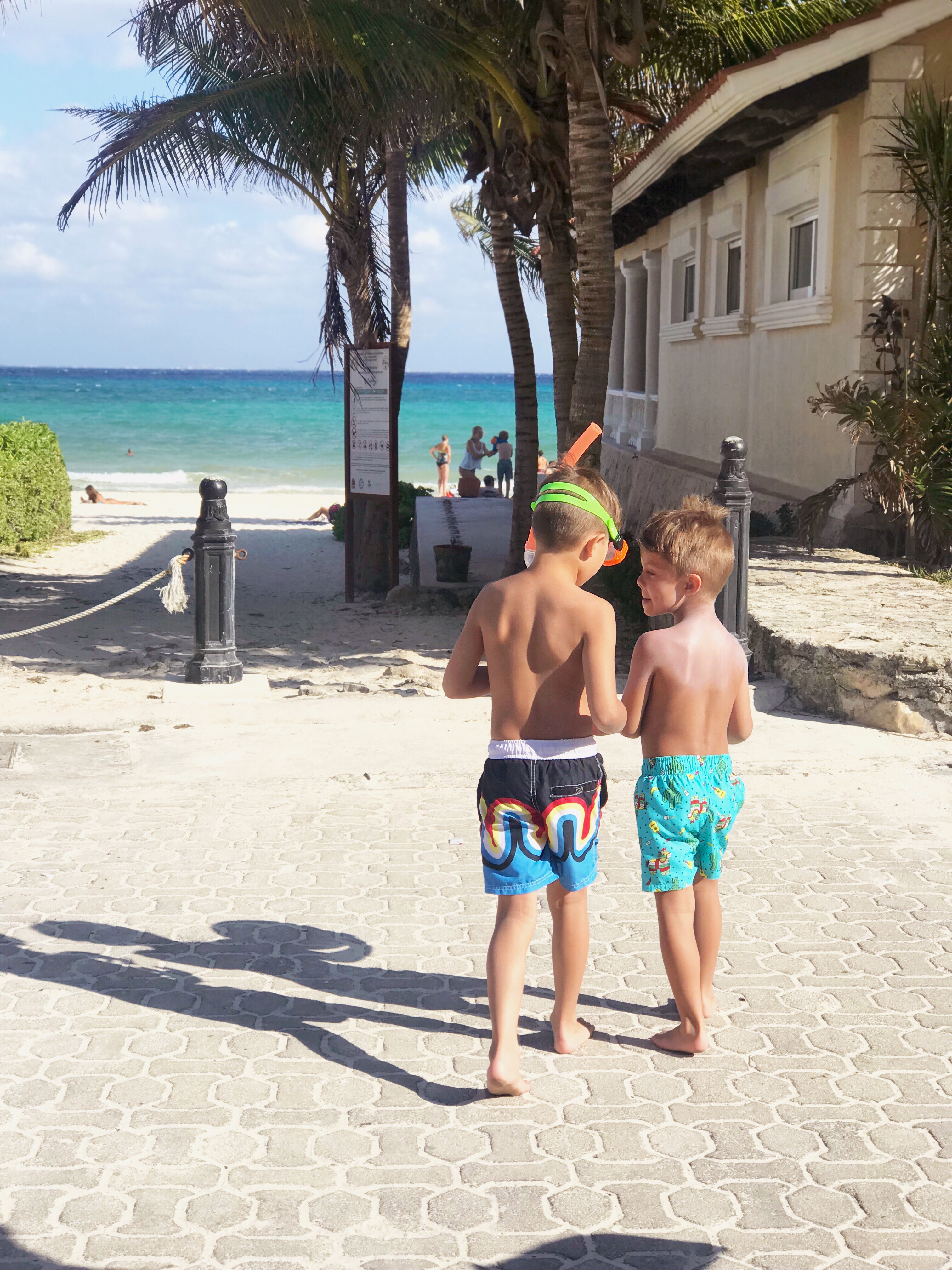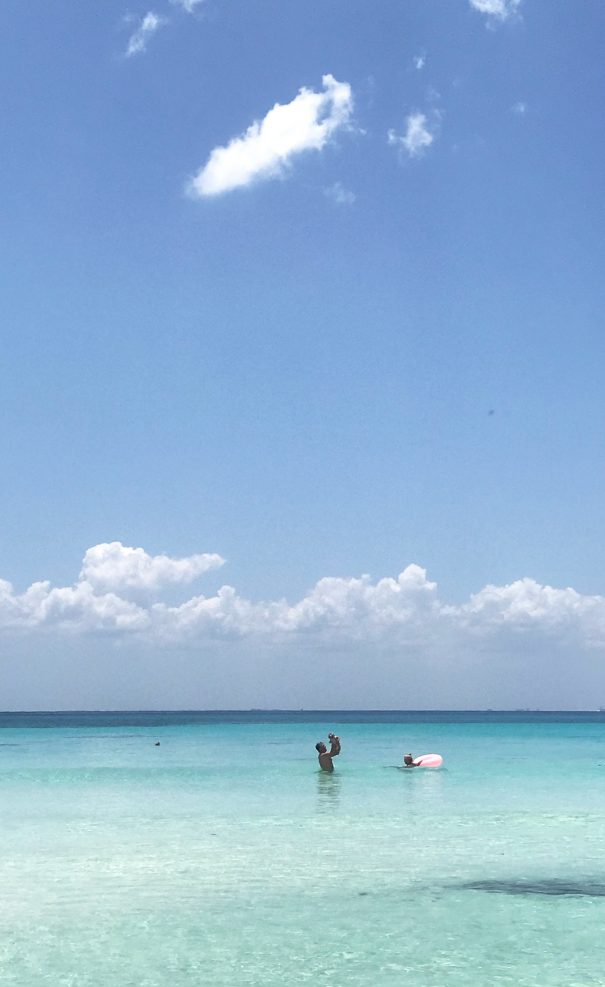 Every November my Mom and Stepdad have taken a trip to Playa Del Carmen.  Over the years, they have fallen in love with the beach, the food and the people. A little over a year ago they packed up and moved to Playa into a dreamy home by the beach.  I was pregnant with Stevie when they moved and I wanted her to get a bit older before we traveled out of the country, so it wasn't until this summer that we were finally able to take a family trip and experience the magic of Mexico for ourselves.
Much of my ancestry on my Dad's side is from Mexico and when I stepped off the plane I couldn't believe how much it felt like home.  I felt a soul connection to the land and the people that I never could have anticipated. As soon as we returned home, I got to work searching my family history so I  could learn more about my roots in Mexico (more on that in another post soon).
My parents live in a home steps from the beach and a quick walk to the infamous 5th Avenue (which is basically a LONG street of shopping and food and attractions and culture). We spent the majority of our trip out by the pool, enjoying the beach or exploring 5th Avenue shops and food.  My mom has become quite the Mexican chef and cooked us authentic dishes every day.
We also spent a day with the kids at Xcaret Park, which is basically like Disneyland in a tropical jungle where all the attractions are indigenous animals.  Wesley and Ben swam with the sharks, we were inches from Sea Turtles the size of my kitchen table, we snorkeled in the ocean as a family and played on the water slides.
We also spent the day snorkeling a famous cenote called Dos Ojos.  It was scary and exhilarating and truly one of the most incredible experiences of my life. Imagine snorkeling in an underwater cave with over 100 feet deep caverns below you. This is one of those once in a lifetime experiences that I highly recommend if you visit Riveria Maya.
Because my parents have been there so long, we were able to experience the BEST places for food because they had already discovered so many of the hot spots.  The food was SO out of this world that I'm dedicating an entire post to it.  In the meantime, you can follow my stepdad's Mexico foodie account on IG, @tortillasol.
And now, for a complete overload of photos from our trip.  I realize other people's vacation photos can be painful to endure, so thank you for humoring me while I document this trip for our family.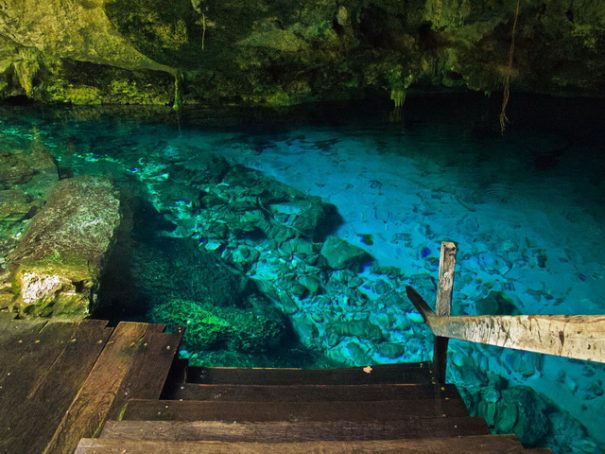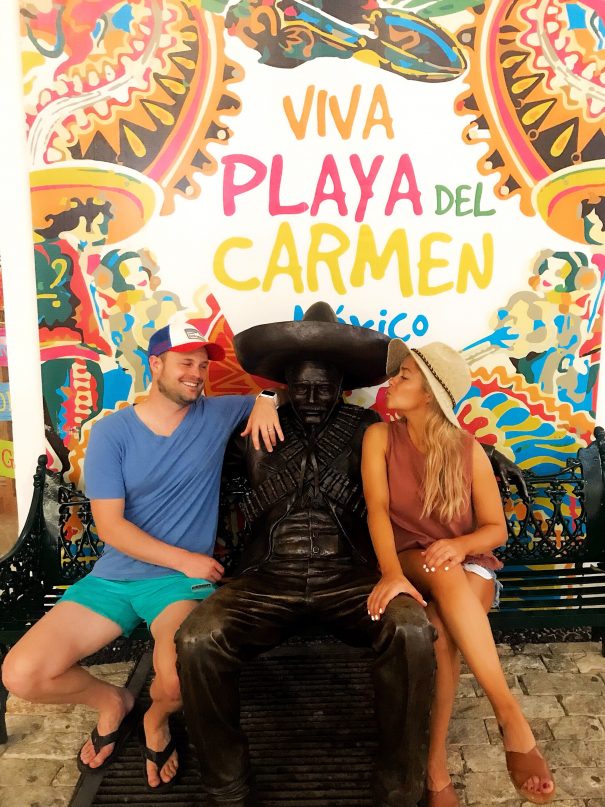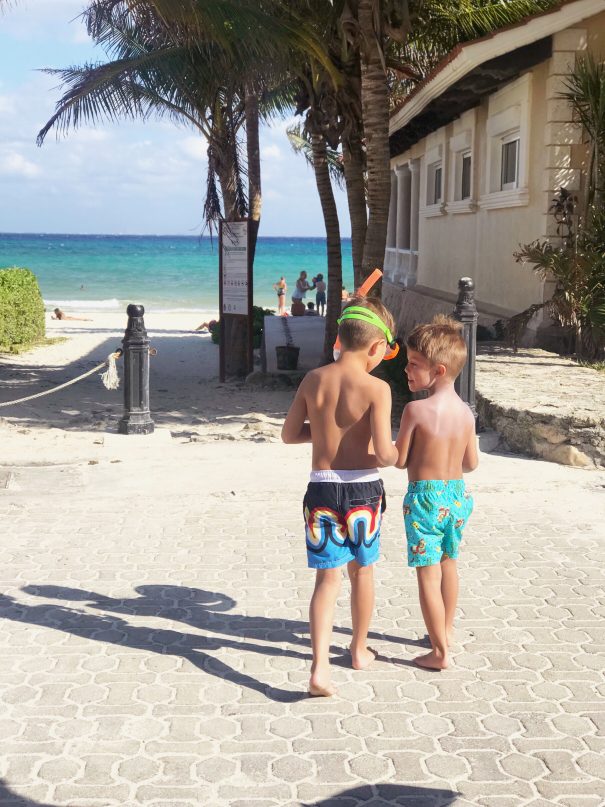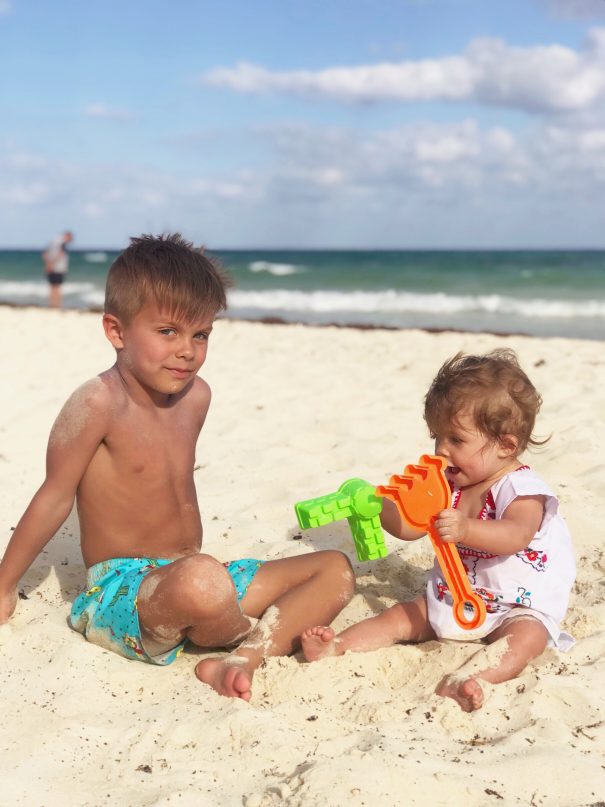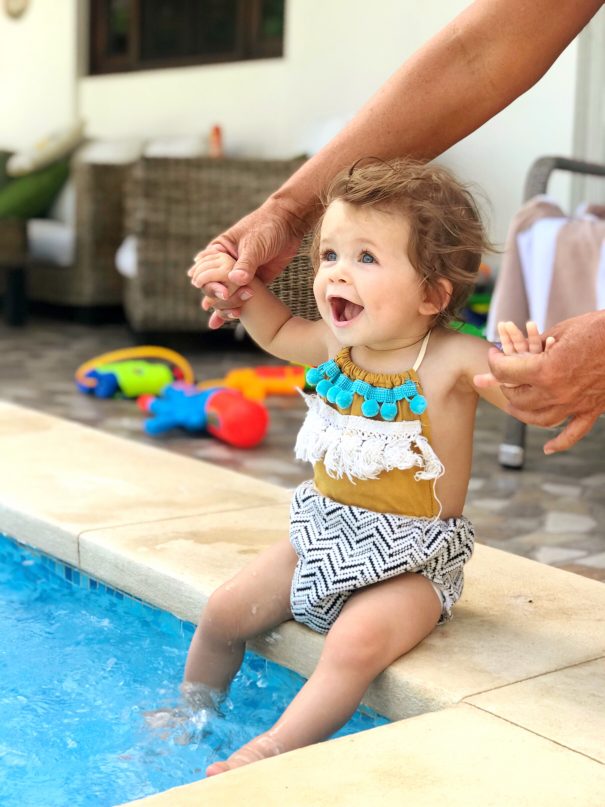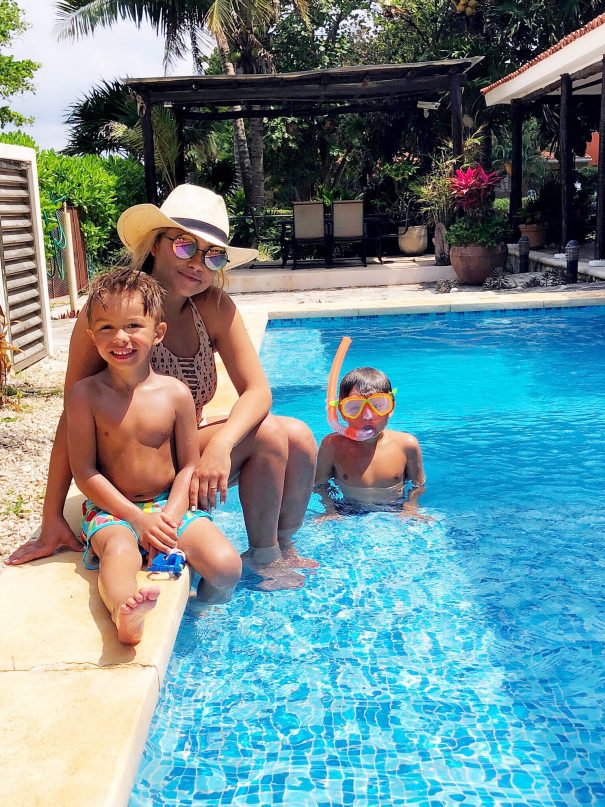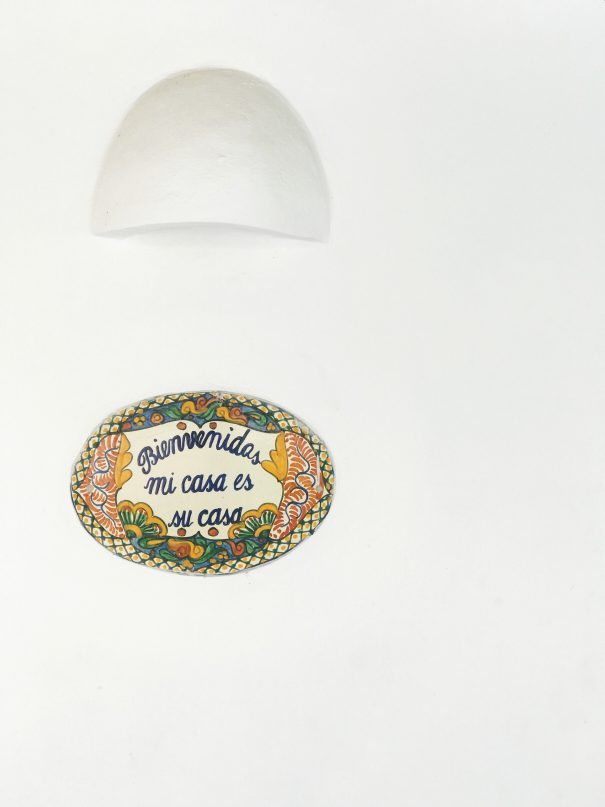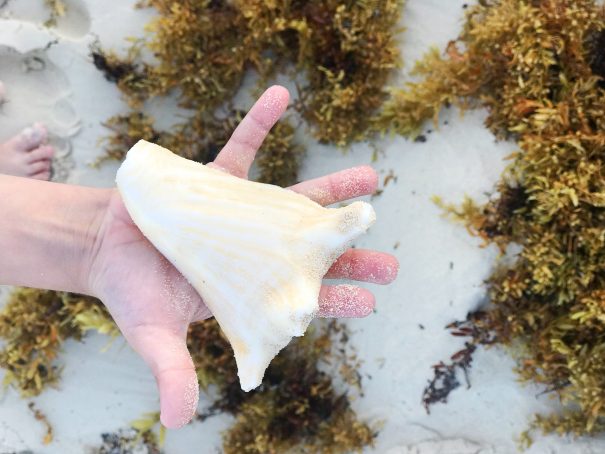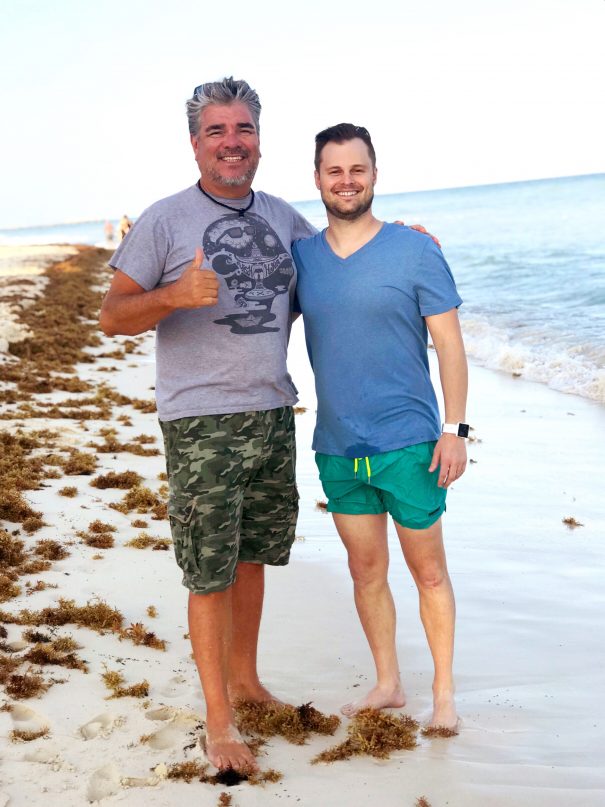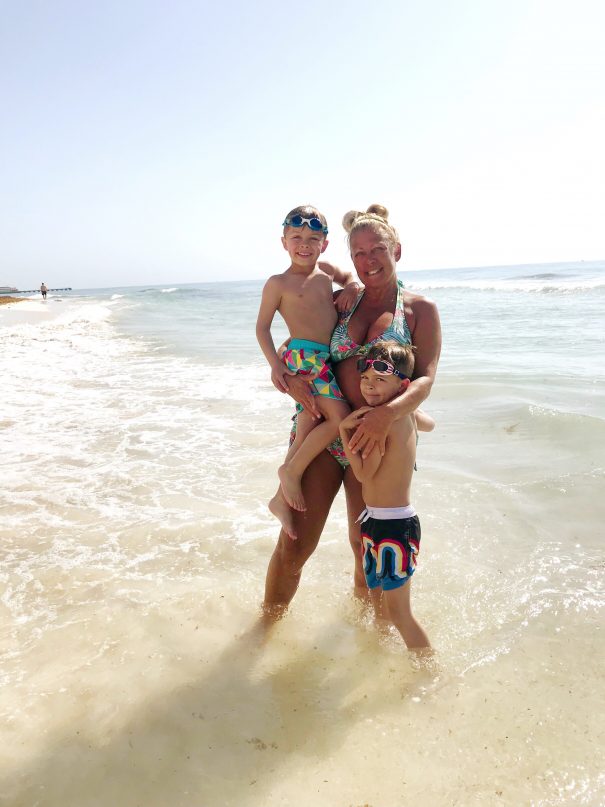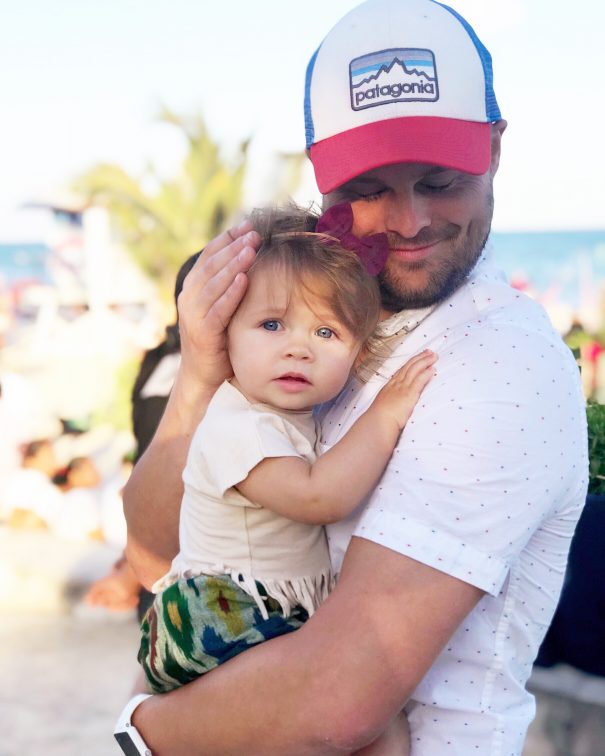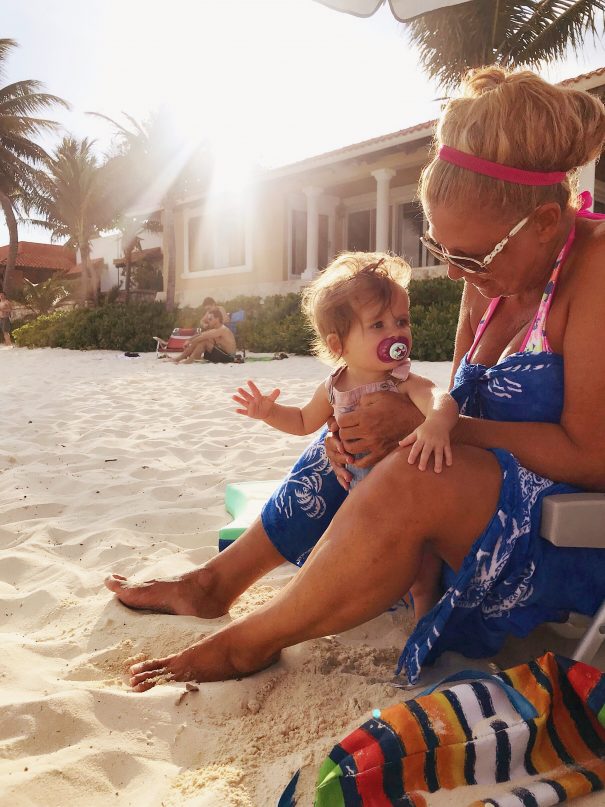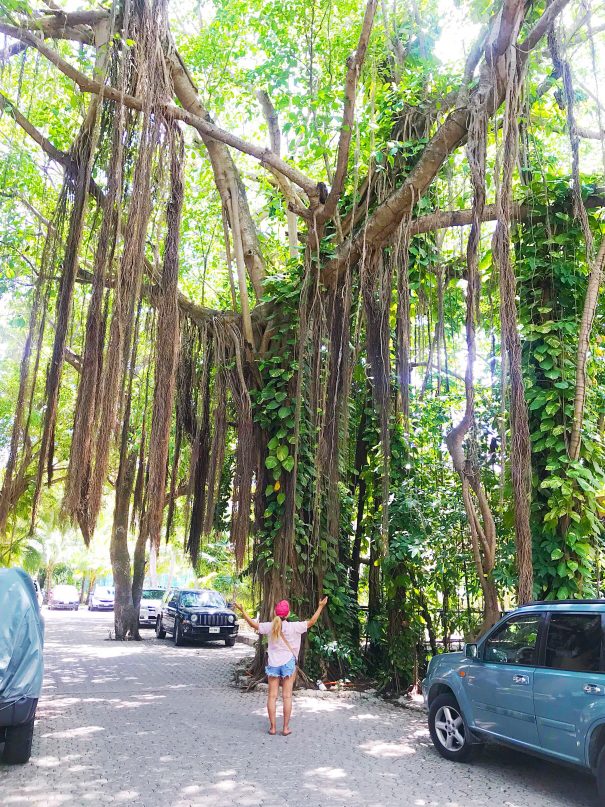 This amazing tree is smack dab in the middle of my mom's neighborhood.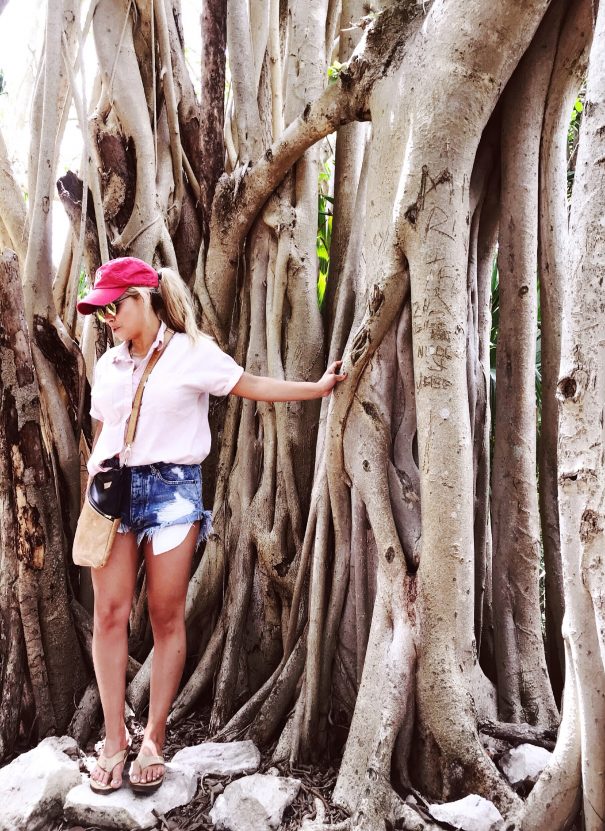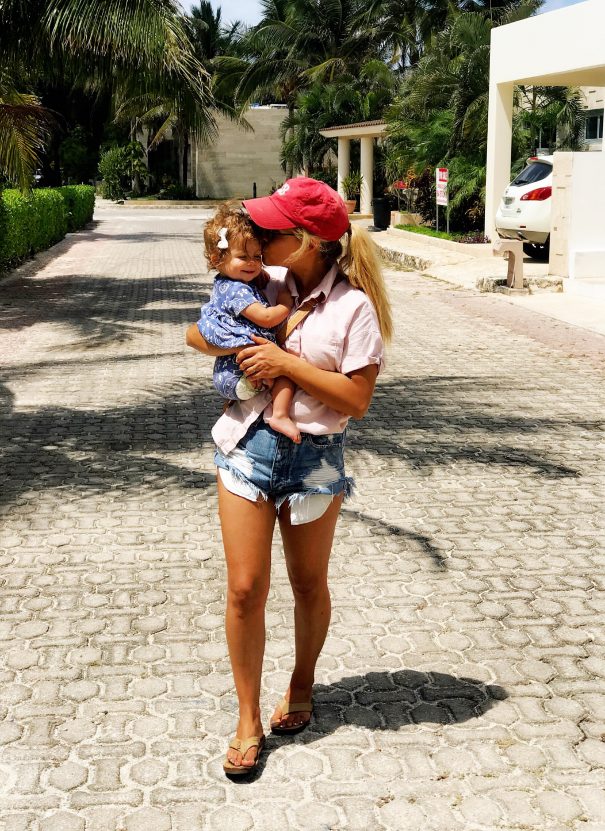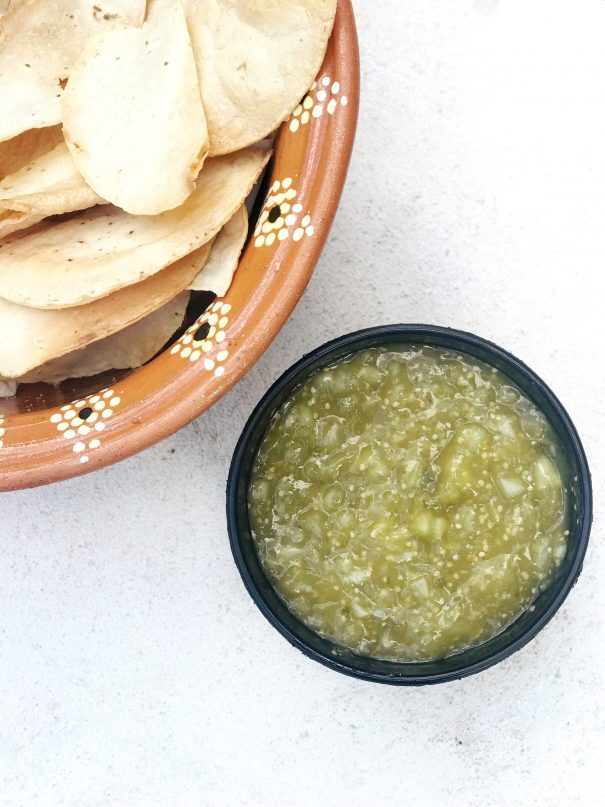 Click here for my moms recipe for authentic tomatillo salsa.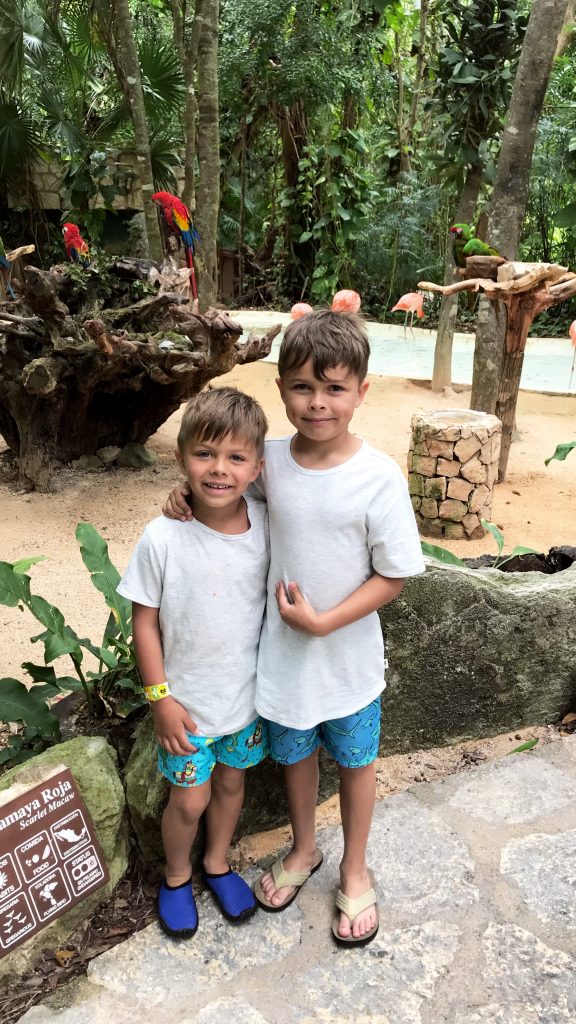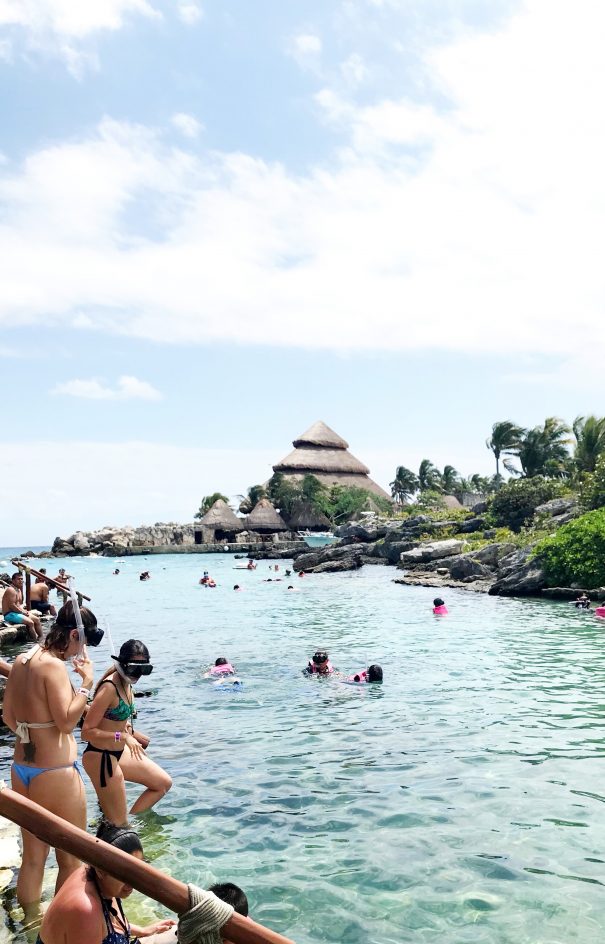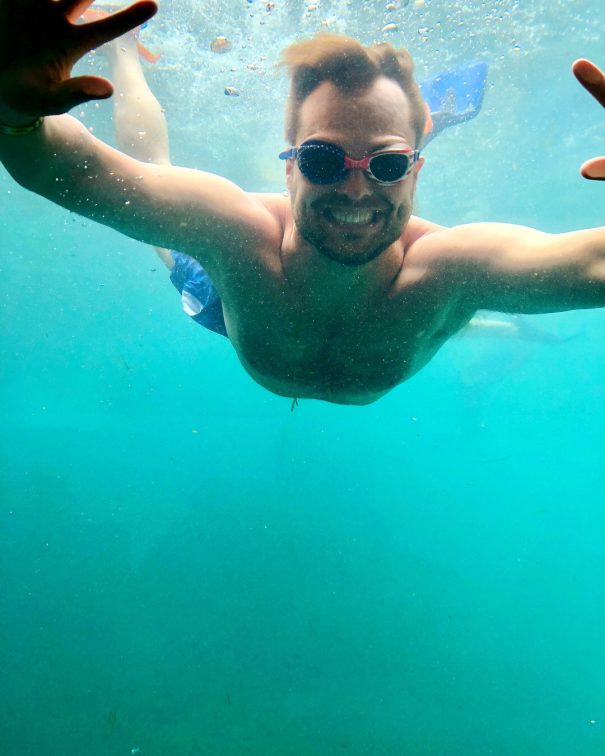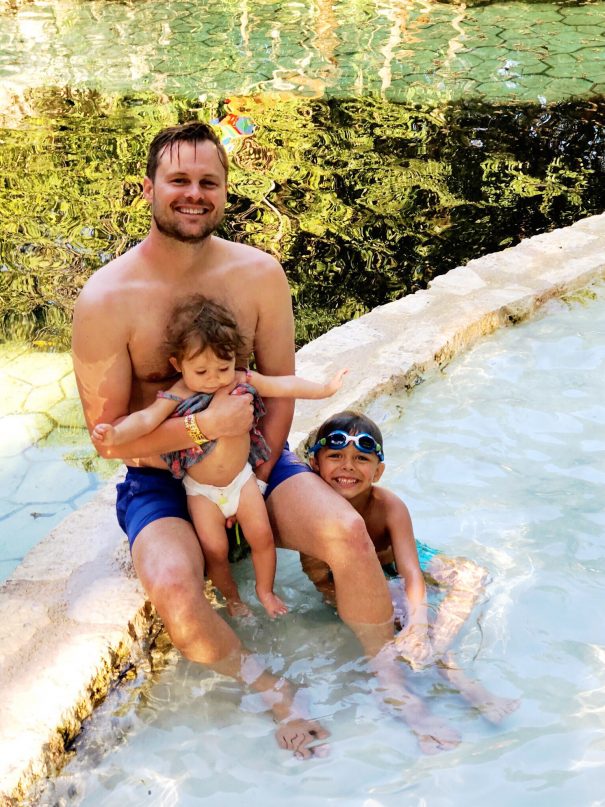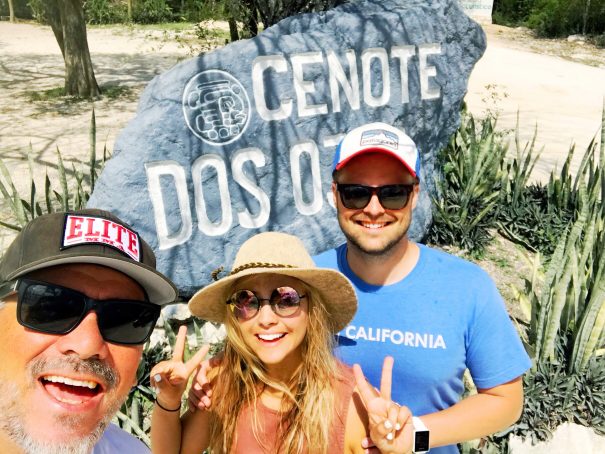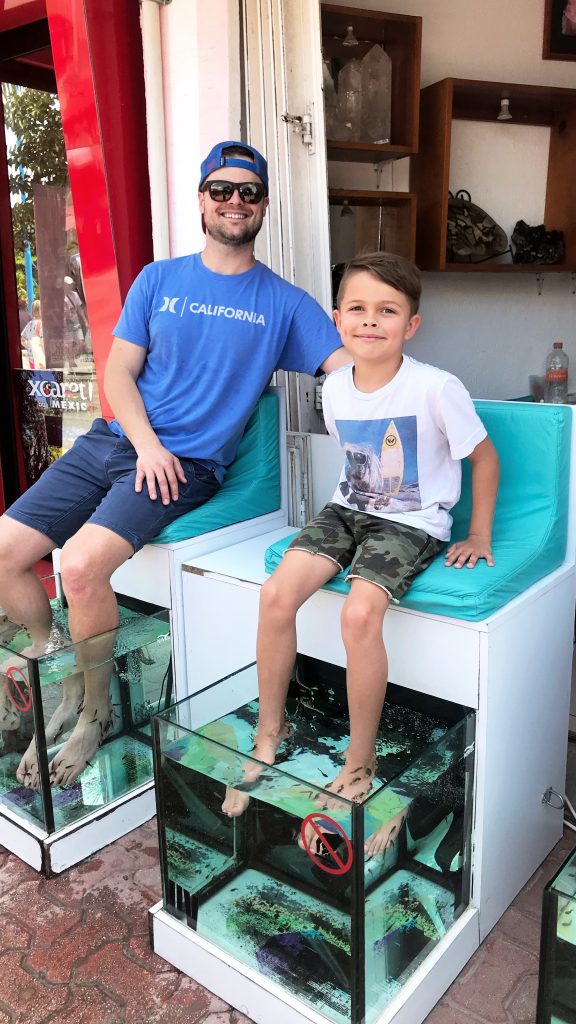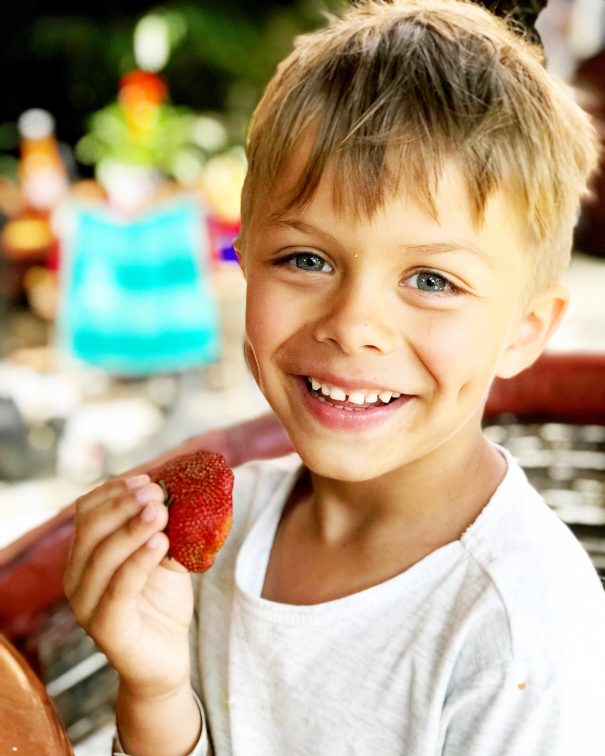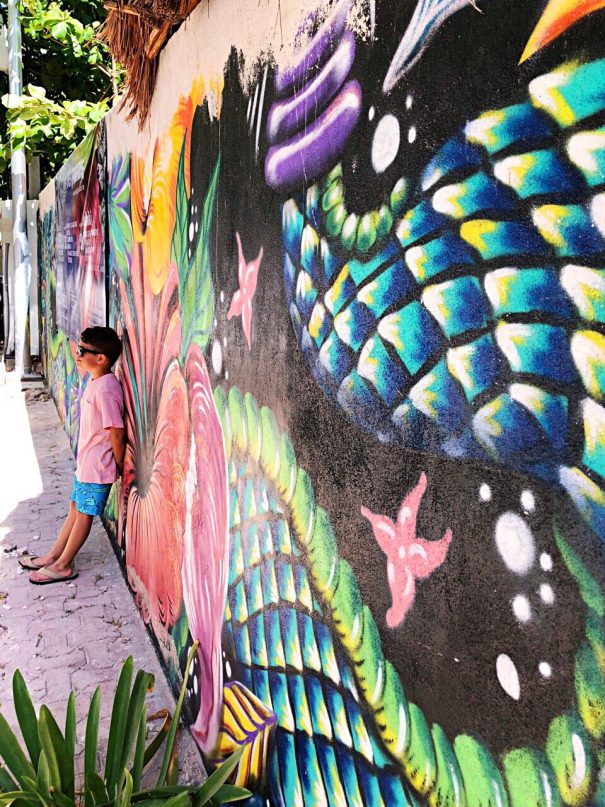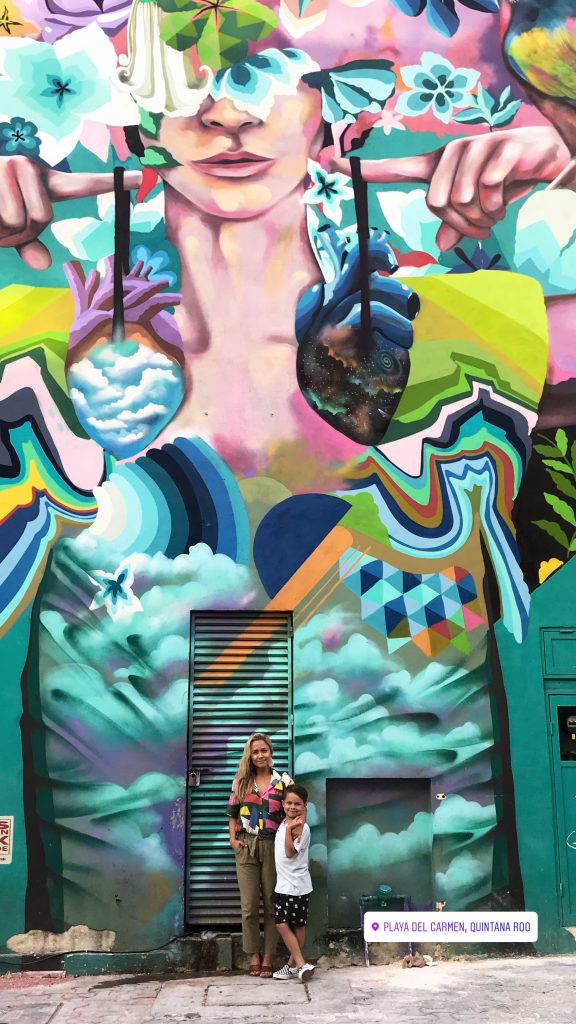 The street art alone is worth the entire trip!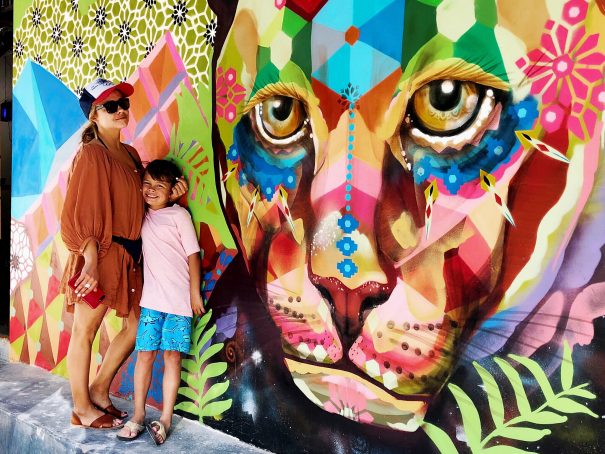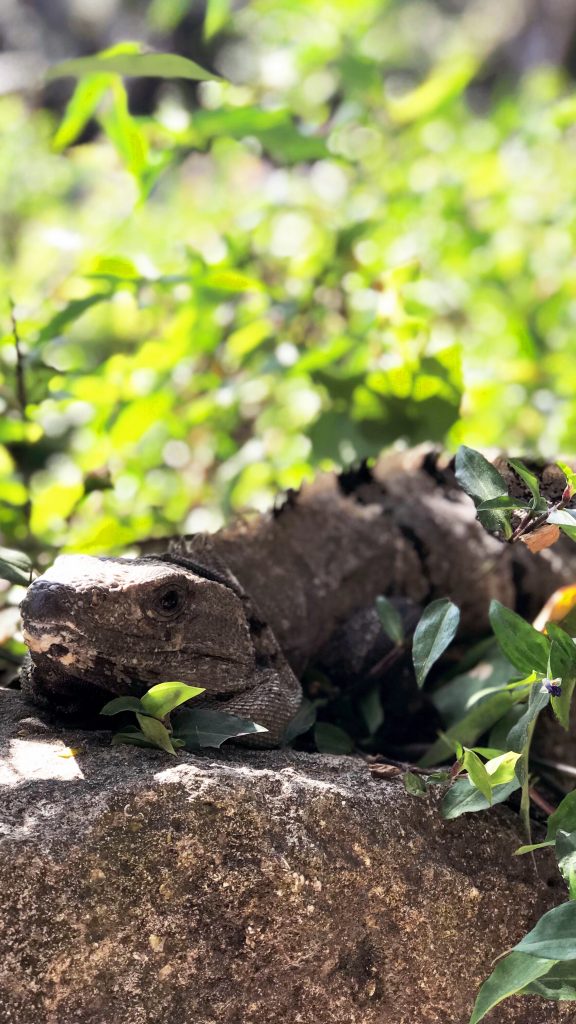 Everywhere you go, iguanas and lizards and other wildlife roam free.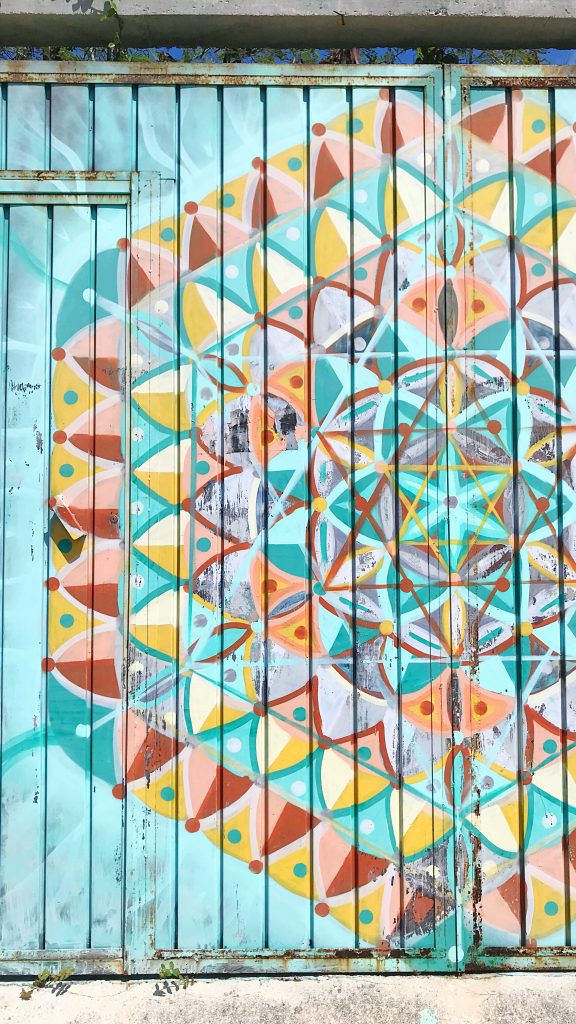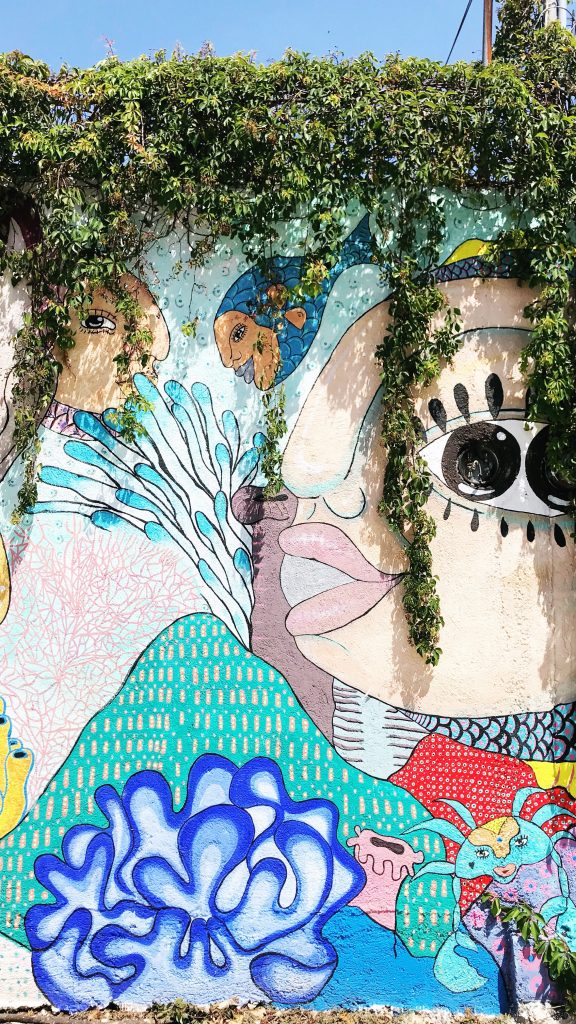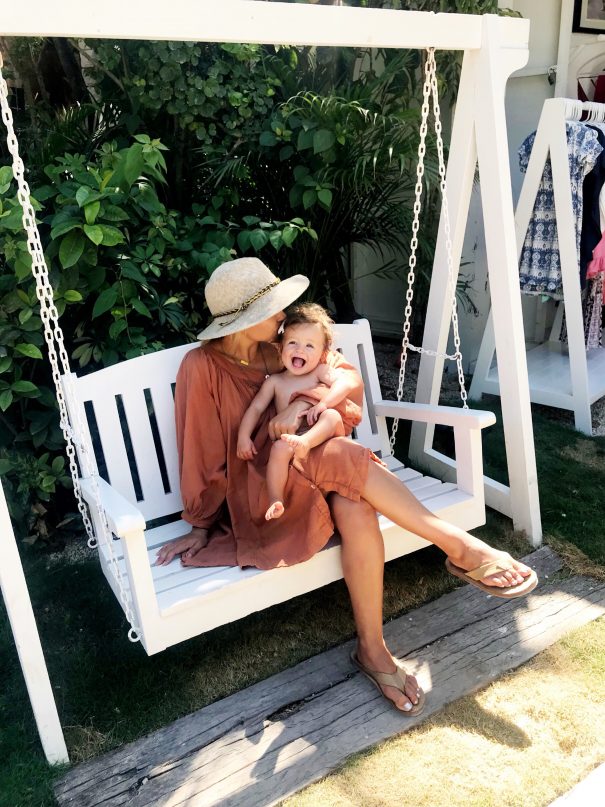 We had such a great time that Ben surprised me with a trip back for Mother's Day and I brought Stevie along with me for a girls trip.  I was incredibly nervous to travel out of the country alone with her. But we were brave and we had the best time together! Plus we had more time to shop since the boys weren't with us, lol.