Our Master Bedroom Update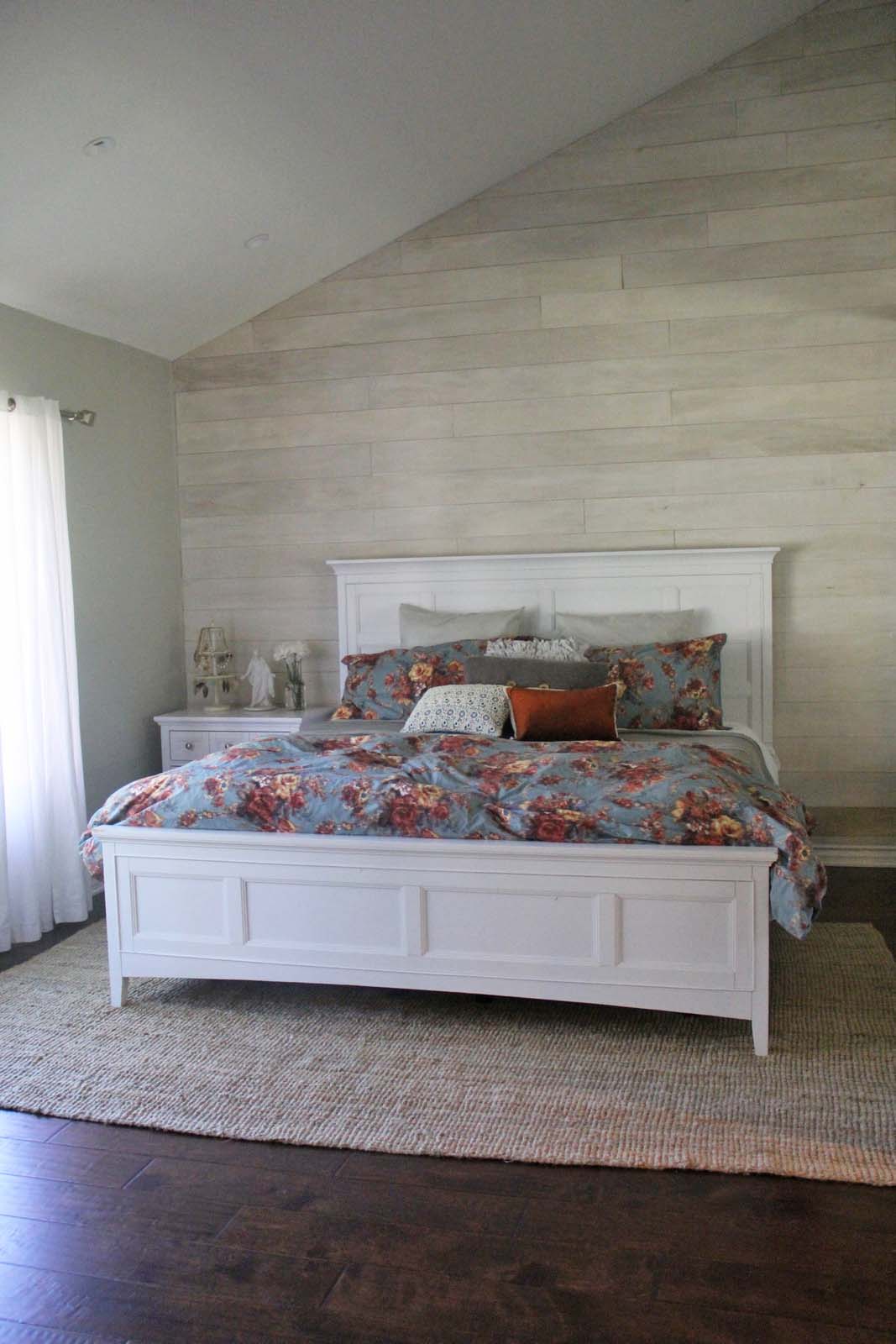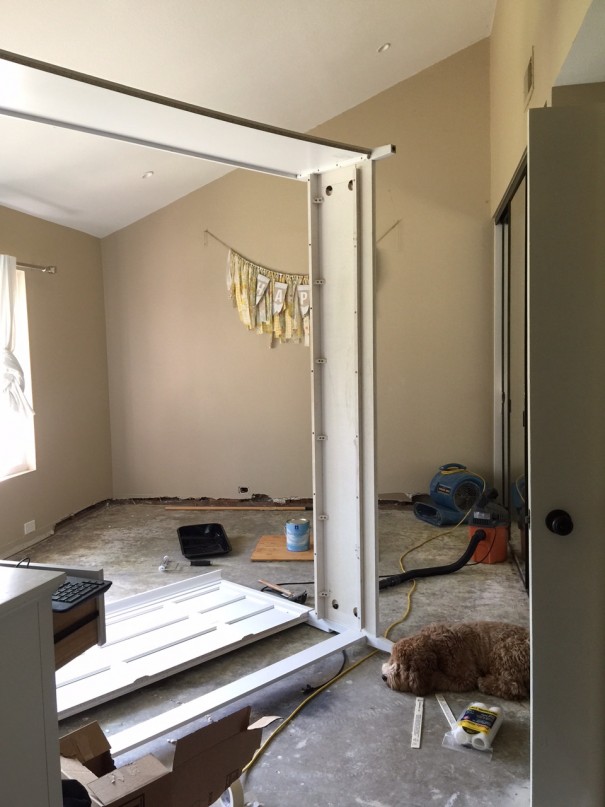 You guys, it feels important that I share what a long time coming this project has been for Ben and me.  We are coming up on 10 years of marriage and in that time we have never really taken the time to make our master bedroom a sanctuary, a reflection of our hearts and style.  I'll never forget our very first bedroom.  We were newly weds, living in a 650 square foot apartment–so so so tiny and we still didn't have enough furniture or belongings to fill it up.  Our bedroom was a display of all the gifts purchased from our registry by our sweet friends and family.  But I was 22.  I had just graduated college a few months earlier.  The only style I had ever paid any attention to revolved around fashion, and to be honest, I was pretty terrible at that too!  So when Ben and I went to register we made no effort to discover our personal style.  Instead, we played it safe and we made EVERYTHING tan.  EVERYTHING.  Tan sheets, tan comforter, tan pillows, tan wall frames, tan dresser.  And then we crammed all of our tan belongings into a tiny bedroom with only the tiniest of windows letting in the tinniest bit of light.  It was dark, and brown, and frankly depressing.  But we were newly weds and nothing could bring us down.
Flash forward a decade, several moves, two kids, career changes, pets and home ownership…and in that time it seemed that all other aspects of our home have taken priority over our bedroom.  But when the discovery of mold forced us to rip up the carpet and cut out a bunch of drywall, we felt like there was finally no better time than to create a special space just for us (on a budget of course).
We still have several finishing touches before this space looks how we have imagined it in our heads, but I was too anxious to share some of our progress with you all.  Remember when I posted this, and told you how we were going to go back to our roots and invite some "country-ish"/farmhouse vibes back into our space?  Well I'd say we did just that–and it feels like home!  I'll be honest, it wasn't easy to ignore current trends and stick to our core stlye.  But I'm so glad we did, because this space is really starting to feel like our own.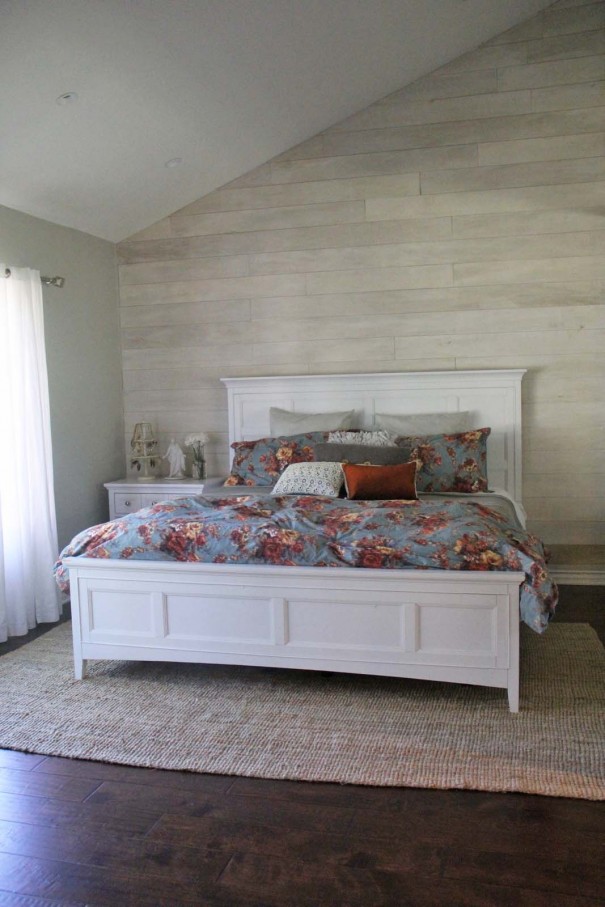 So here are a few of the changes/updates we did:
Ripped up carpet and put in hardwood to match the rest of the house.
Painted over the dark tan walls with the same light gray as our kitchen and family room.
Made a DIY wood planked accent wall and white washed it.
Added a 9×7 Ikea jute rug.
Switched out our ratty bedding with holes for some luxury linens and pillows from Christy Linens.  I selected the floral Romany collection because I thought it was perfect for fall and winter.  In the spring and summer I would love to switch it out for the bright white Chantilly collection. In the past I have always purchased "inexpensive" bedding.  I had NO idea what a differnece quality linens made for a good nights sleep–plus, they wash like a dream!
And here are the things still left on our list (and I would love your guidance or recommendations):
Find and hang artwork.
Find something (if anything) to hang above our bed that is earthquake safe.
Find a small piece to go next to Ben's side of the bed since our second nightstand is too large to fit.
Find a piece (I'm thinking a low profile antique farmhouse wood bench) for the foot of the bed.
Either bedside lamps or install unique lighting on either side of the headboard.
So that's the update. I'd love to know if you guys know of any pieces you think would be perfect for the room (you can leave links in the comments, I love reading your comments!).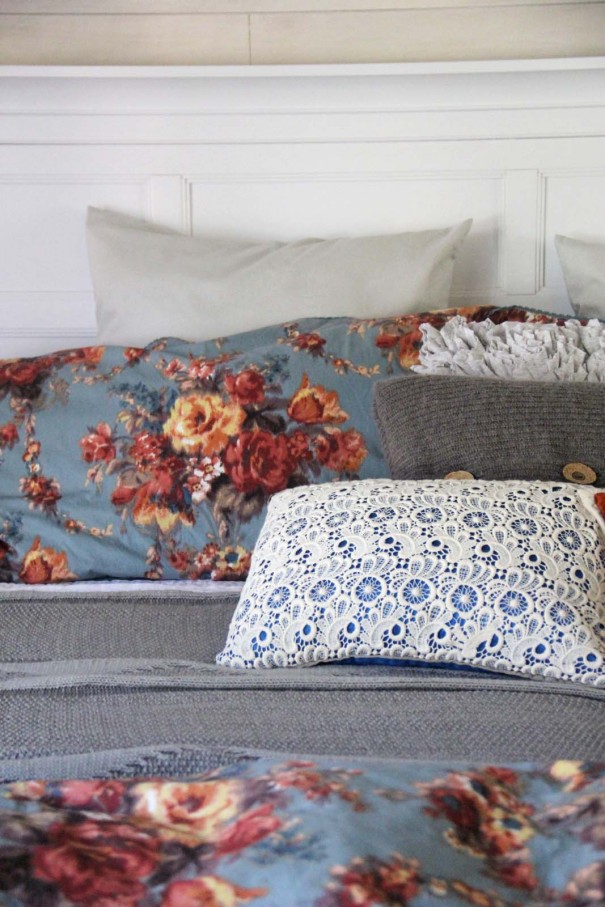 Bedding c/o: Christy Linens
I selected the Romany collection and its absolutely divine! I have never slept better.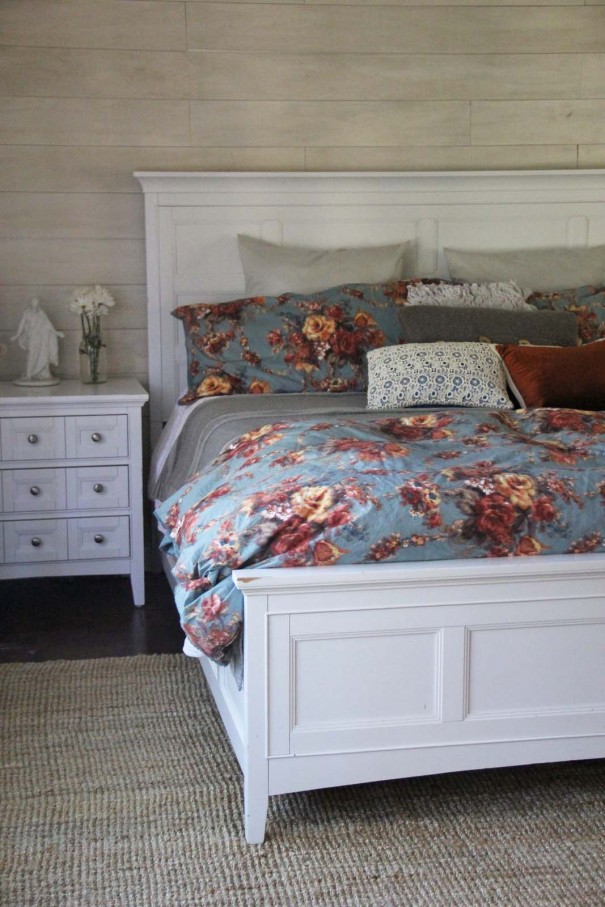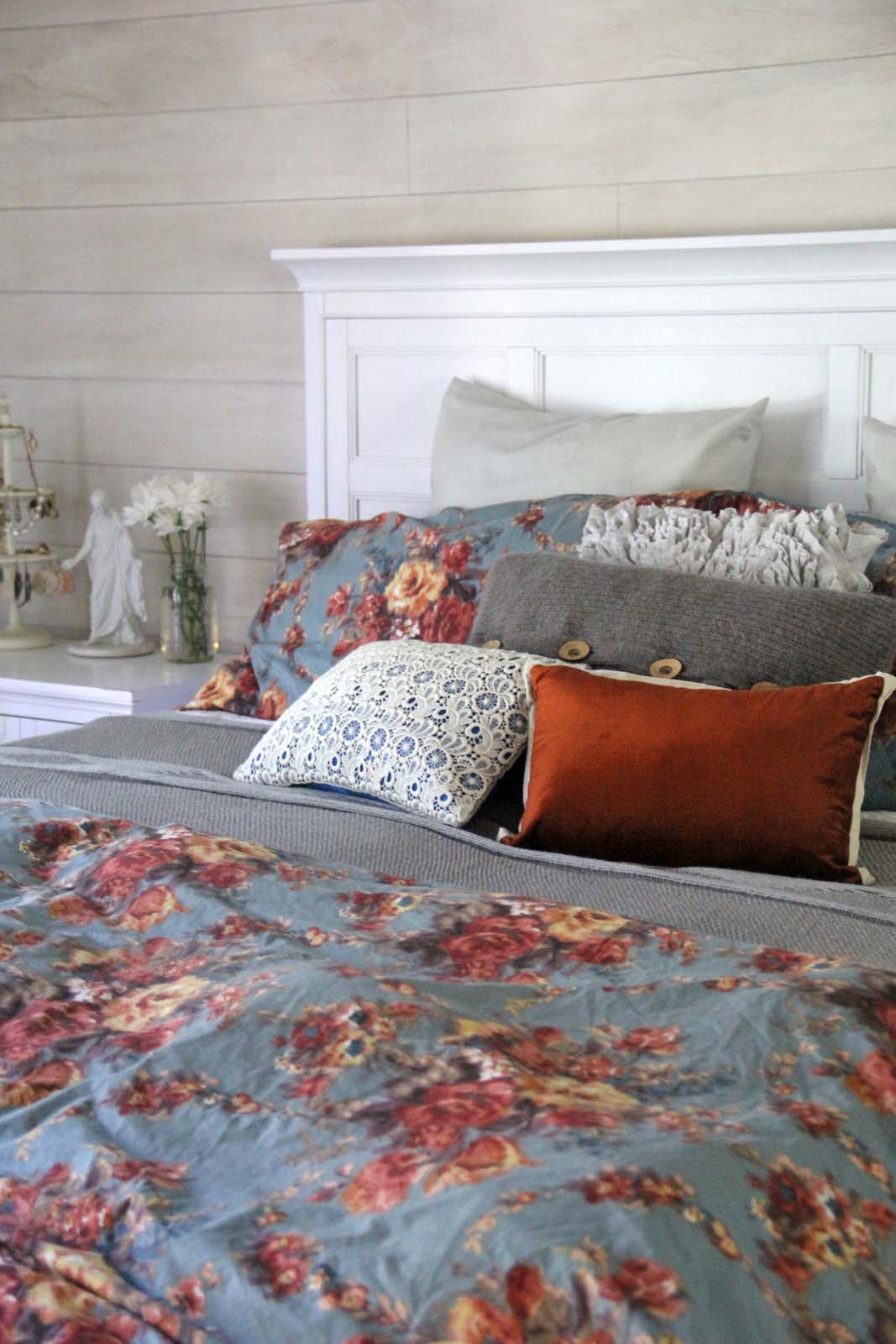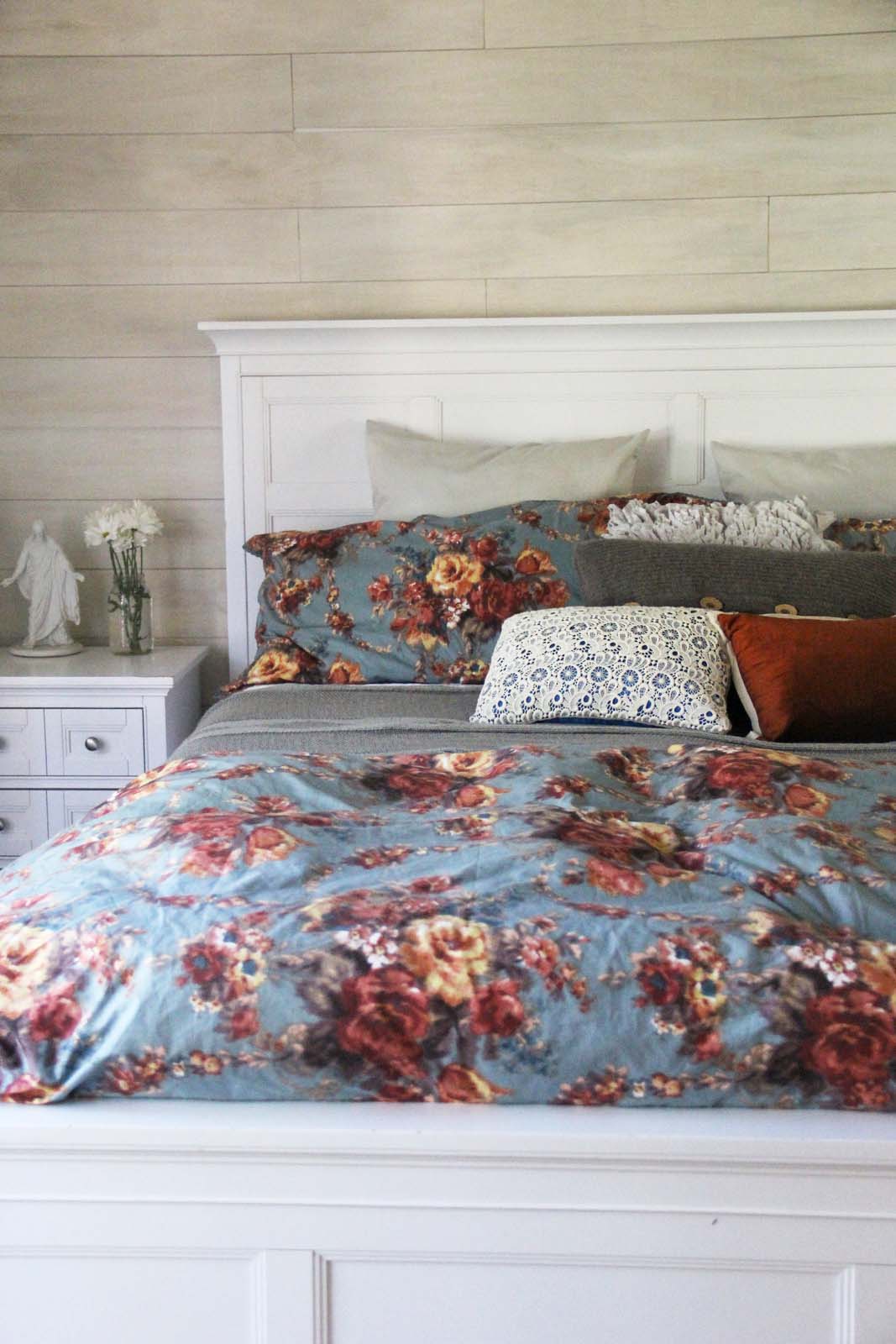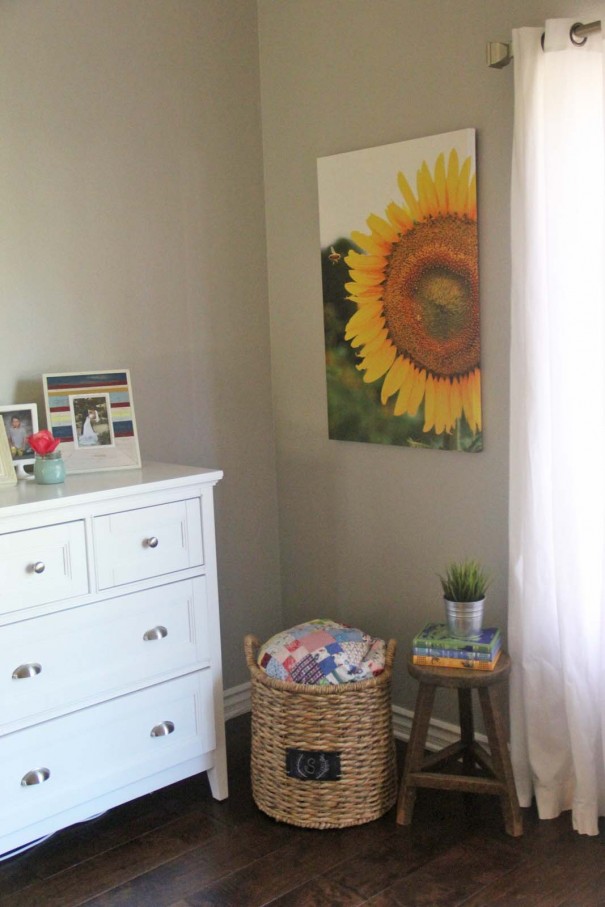 Sunflower Photography Canvas by Meg Duerksen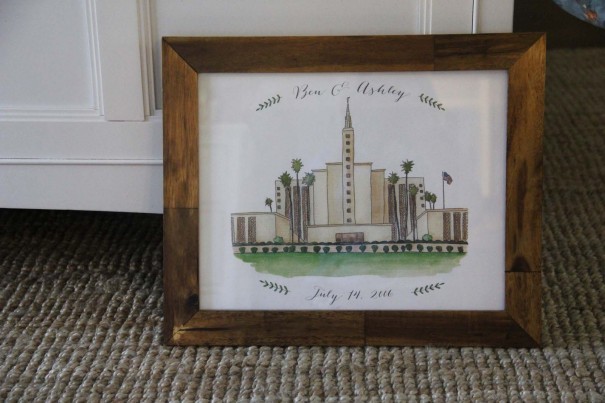 This piece is one of the best gifts I have EVER received.  My friend Lacey got it forus and it hangs in the entry wall of our room.  It is a hand painted piece (by Taylor Town Designs) of the Los Angeles temple where Ben and I were married.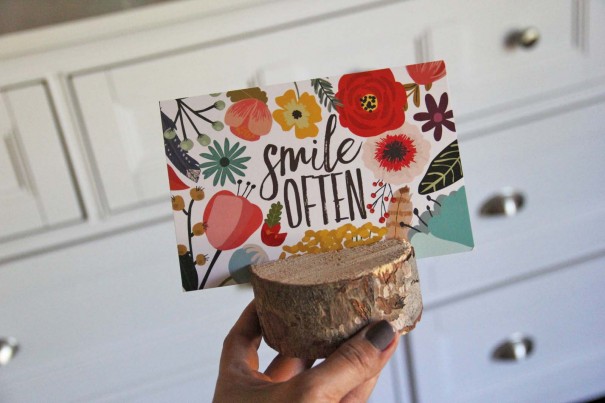 This beautiful quote and stand was sent to me by a dear Instagram friend, Katy Girl Designs–her work is amazing and inspiring!