Memory Making: Family Picnic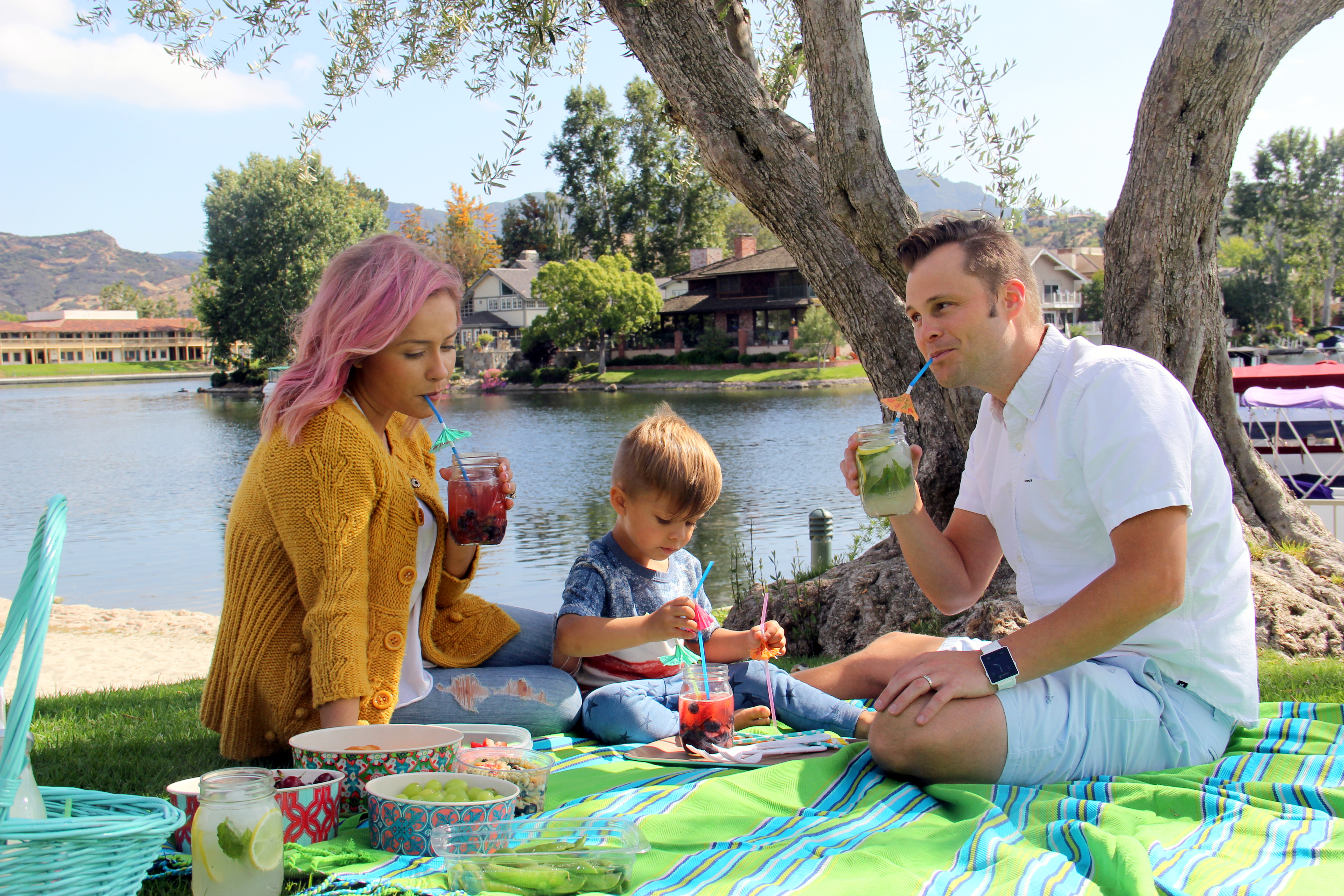 Thank you for supporting the sponsors who help support this blog and our family.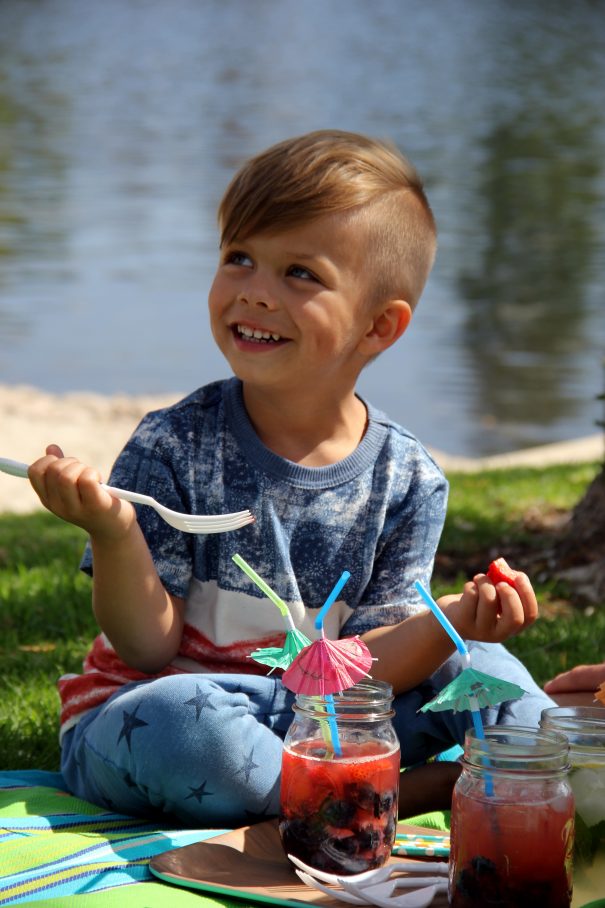 Every year, before school is out, we sit down as a family and put together a Summer Bucket List: all the adventures and activities we hope to enjoy as a family before school starts up again. This year we put "family picnic by the lake" on that list and although summer vacation hasn't yet begun, I got a little excited and jumped the gun this past weekend with a surprise afternoon picnic for the boys. I loaded up all their favorite fruits and sandwiches and cheese and crackers. Then, before we headed out, Sawyer and I tried our hand at some fun lemonade recipes – ya know, to make our picnic feel more fancy. We started with our favorite, all natural Simply Lemonade® from
Simply Beverages™
, which doesn't have any added preservatives, colors or artificial flavors. We LOVE this lemonade on its own and we've even been known to throw some in a blender with ice and make frozen lemonades. But for our picnic, we decided to come up with some fun and refreshing recipes by adding yummy ingredients to
Simply Lemonade
. Since Sawyer was my helper and berries are his favorite, we came up with a berry blend that was perfectly sweet and delicious! For a more tart and refreshing flavor, I came up with a sparkling mint and honey lemonade that Ben and I loved.
Ingredients:
15 ounces Simply Lemonade®
2 tbsp. honey
10 mint leaves
6 ounces sparkling water
Combine Simply Lemonade, honey, mint leaves and ice in a cocktail shaker. Shake until well combined. Then add the sparkling water and stir. Be sure to add the sparkling water AFTER shaking so you don't shake out all the carbonation. Makes two 10 ounce servings. Pour and enjoy!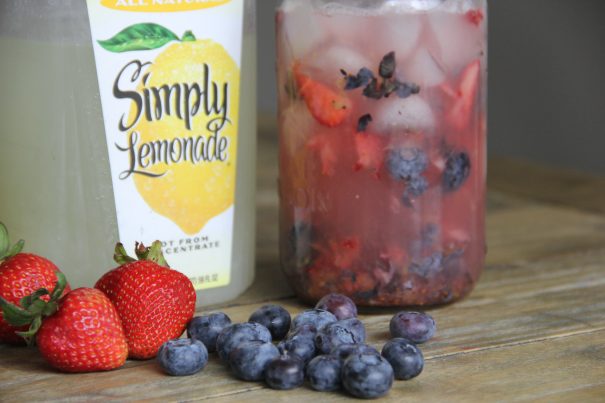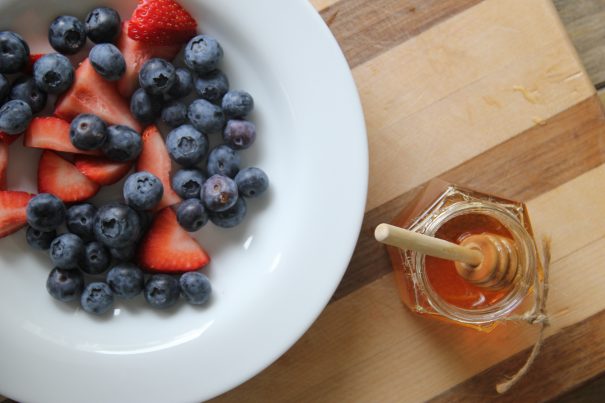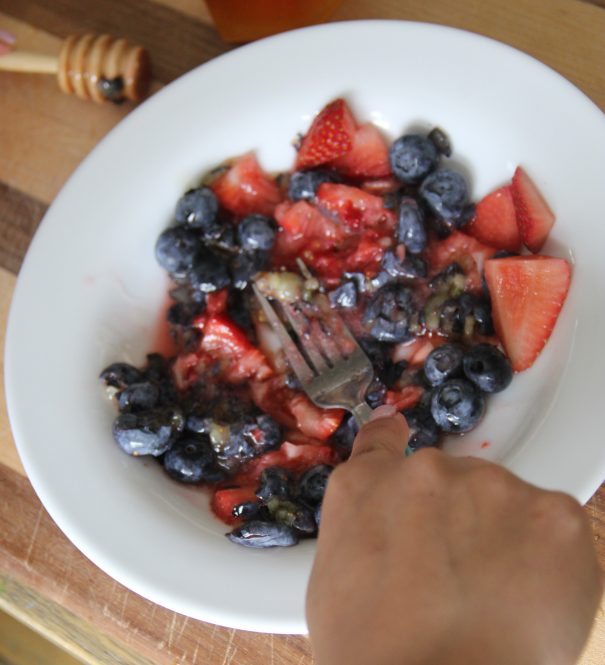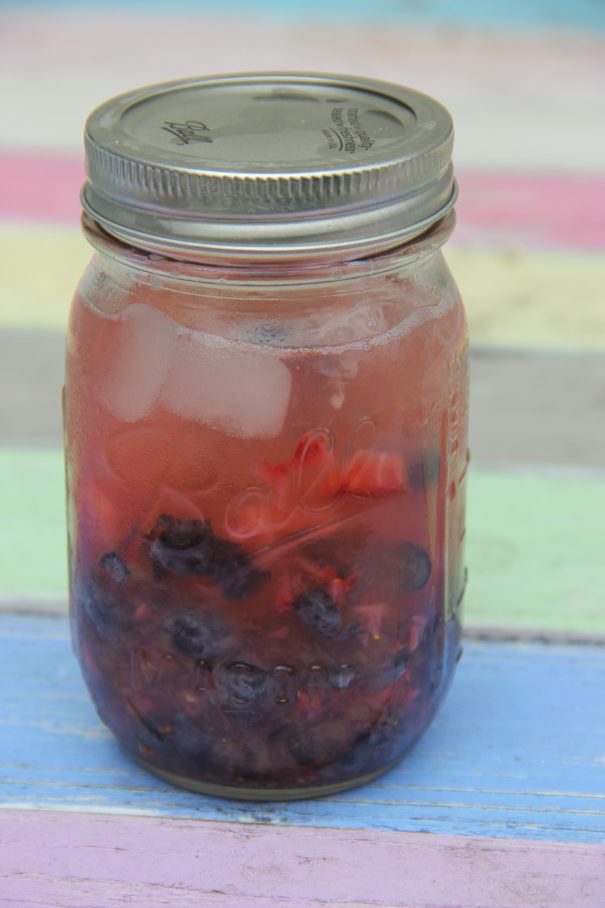 Berry Bliss Lemonade
Ingredients:
1/4 cup blueberries
1/4 cut strawberries
2 tbsp. honey
20 ounces Simply Lemonade®
Combine Simply Lemonade and ice in a cocktail shaker. In a small bowl, drizzle the honey over the berries then use a fork to mash the berries. Pour the berry mixture into the cocktail shaker and shake until well combined. Makes two 10-ounce servings. Pour and enjoy! I packaged the lemonades in mason jars with lids to make them easy to take on our picnic.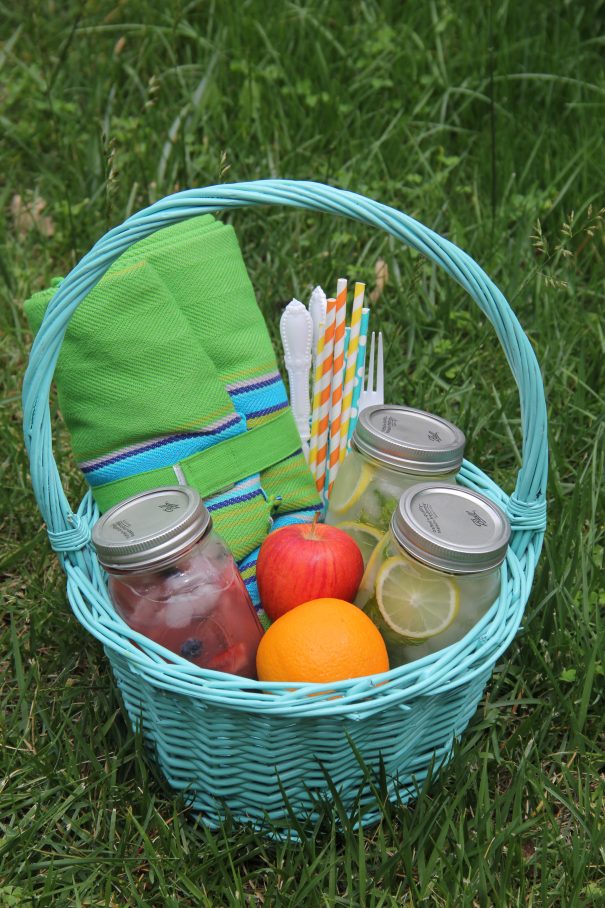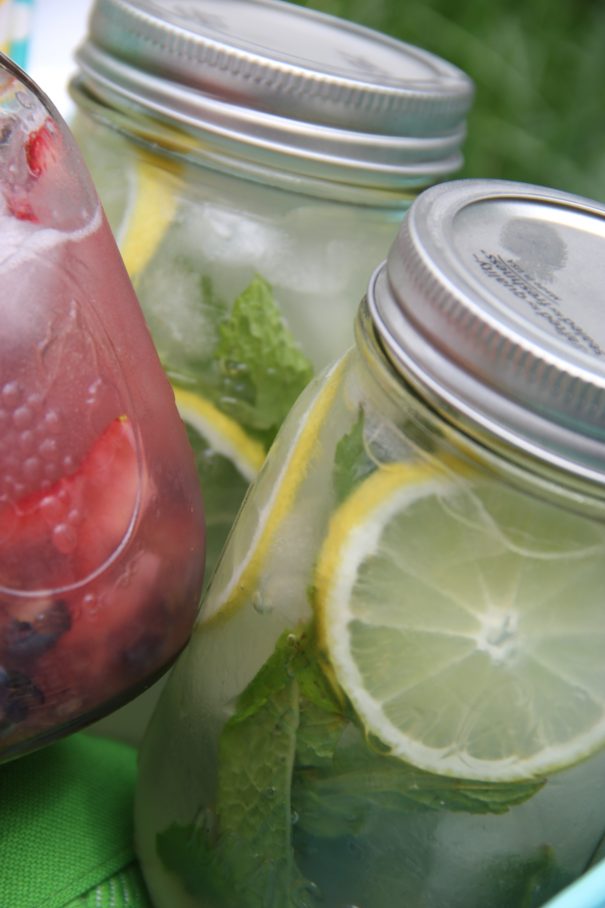 We've learned to manage expectations as parents. So often we've made big plans, had big hopes for our adventures with our boys, only to be disappointed when the adventure ended with tears and tantrums. Now we work on living in the moment. We take each adventure minute by minute. Soaking in all the goodness, feeling gratitude when the boys are kind to each other, counting the smiles and giggles, making memories while trying to forget the meltdowns.
A few weeks ago Wesley asked me if I remembered the first time we took our puppy, Maverick, to the beach. This "adventure" was nearly two years ago and YES I remembered.
I remembered because it was a miserable outing.
We got lost on the way to the dog-friendly beach.
It was way colder than we dressed for and the wind was blowing sand in our ears and eyes.
The boys cried and whined nearly the entire time and Maverick got the leash tangled around every other dog there.
I remember feeling stressed and exhausted.
Wes: That was a really fun day. We should go again.
Sawyer: Yes let's go to the doggy beach again Mommy!
I almost corrected them but a fleeting thought made me pause. They didn't remember the sand in their eyes and shivering until their teeth chattered. They didn't remember the tears. Nope. Their memory was a good one. They remembered taking their excited puppy to the beach for the very first time. And they wanted to do it again.
Me: That was a special day, wasn't it! Let's add that to our Summer List!
I've talked on this blog before about being the memory makers for our children–about how I feel it's my responsibility as their Mom to make opportunities to build the memories that will be the foundation of their childhood. I'm a realist and I know that not all of those memories can be positive. But I also know that children are inherently optimistic and what we may see as a sandy, miserable day at the beach, they see as an exciting adventure with their puppy.
I prepared for our picnic this weekend as if it were another trip to the windy dog beach. I managed my expectations. Surely they would spill their drinks, fight over the last strawberry and complain that I didn't pack dessert. But you know what?! Our picnic adventure was dreamy! The sun was shining, the boys were sharing, the food was yummy and the drinks refreshing. We chased the ducks, threw the football and tried to catch unsuspecting fish with a net…and while I sipped my lemonade, I gave thanks for the gift of this day: a day that the boys and I will BOTH look back on with fond memories of childhood adventures.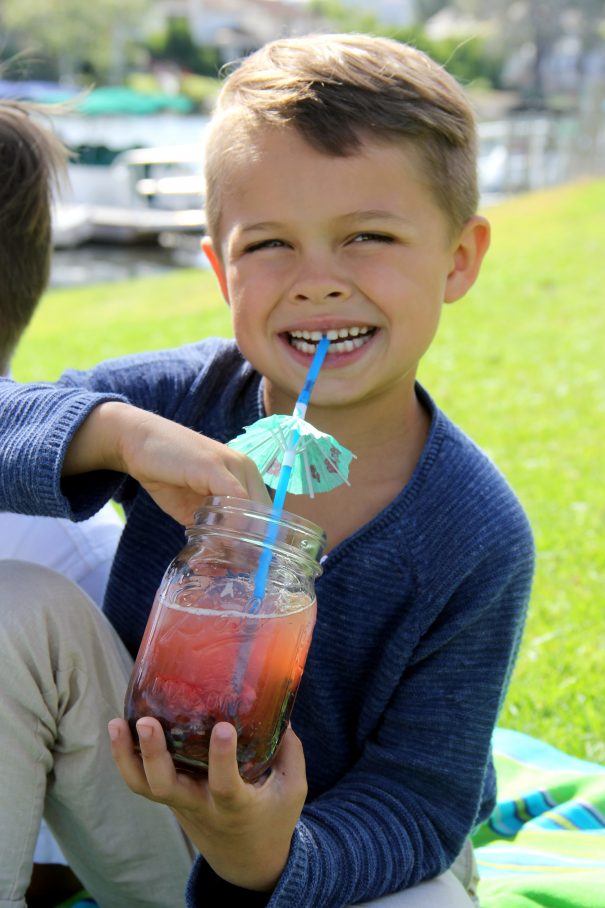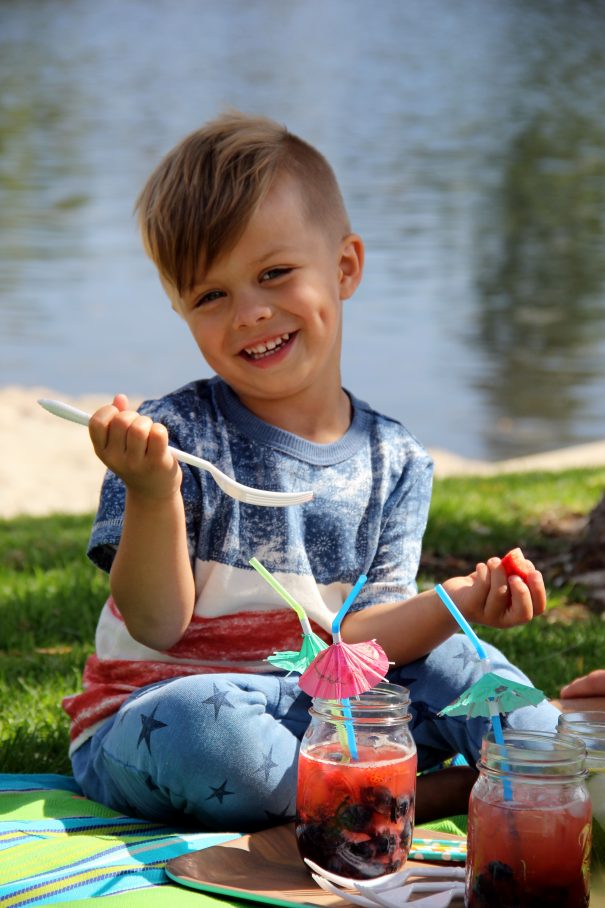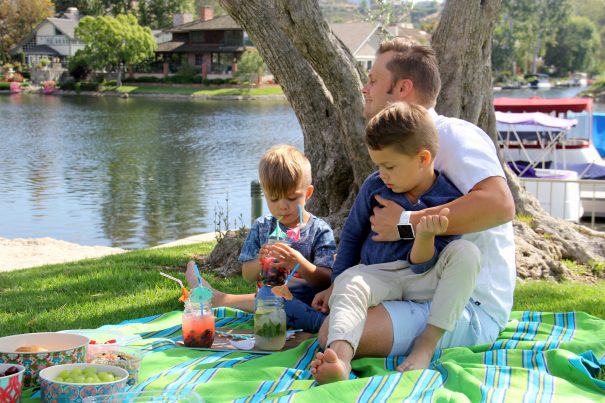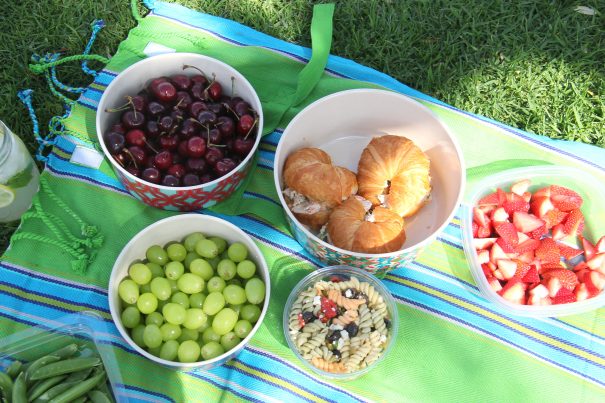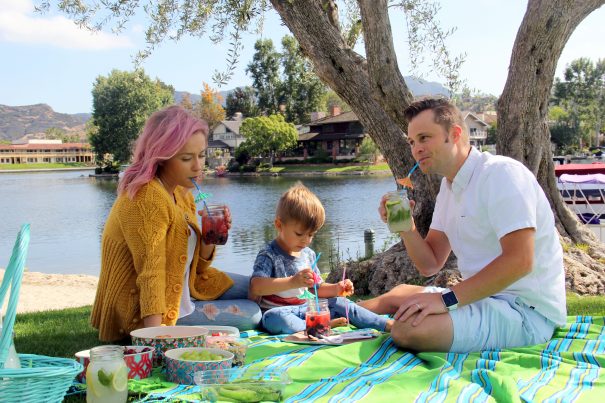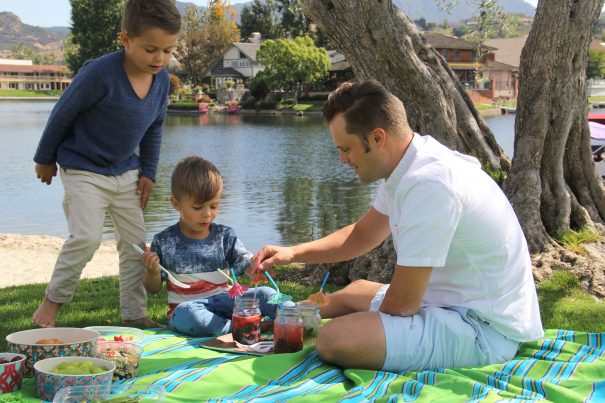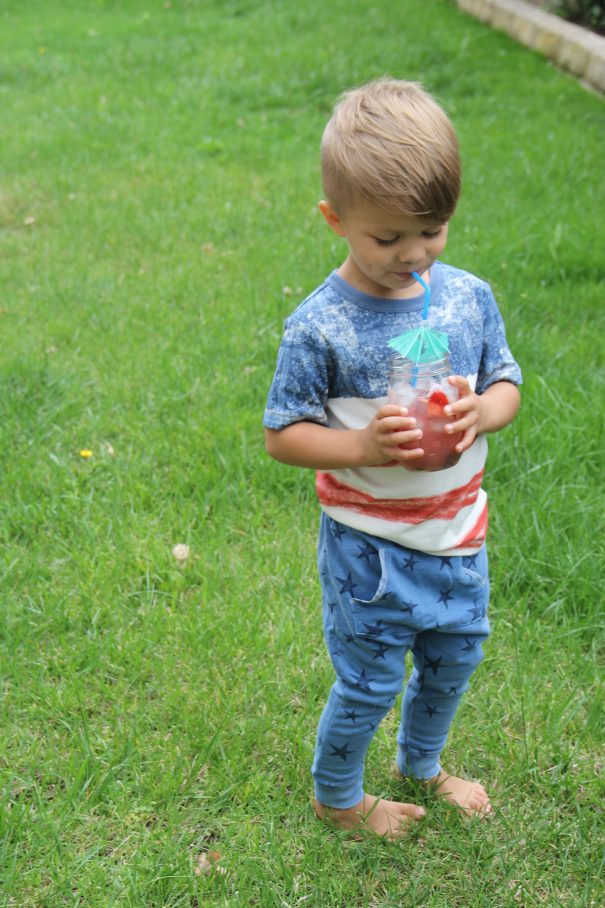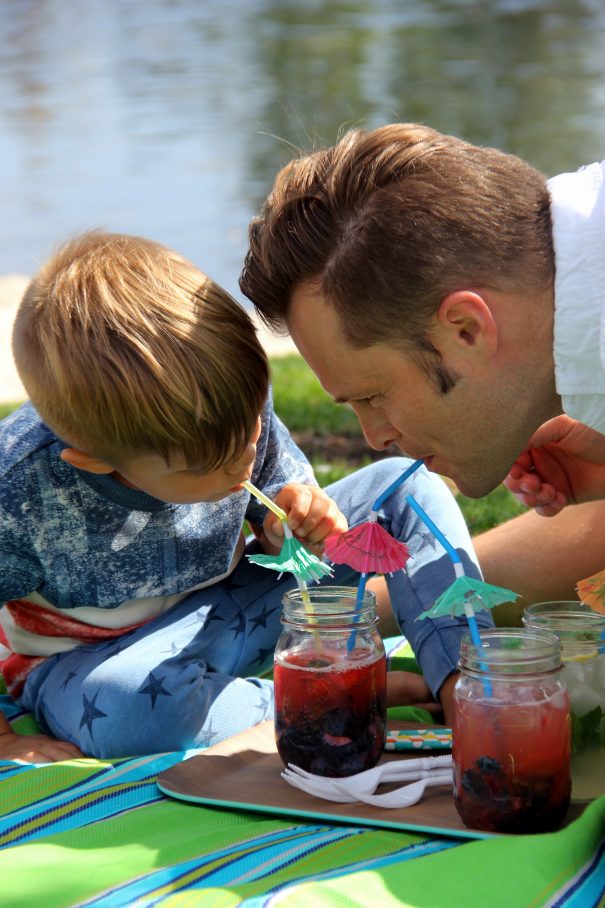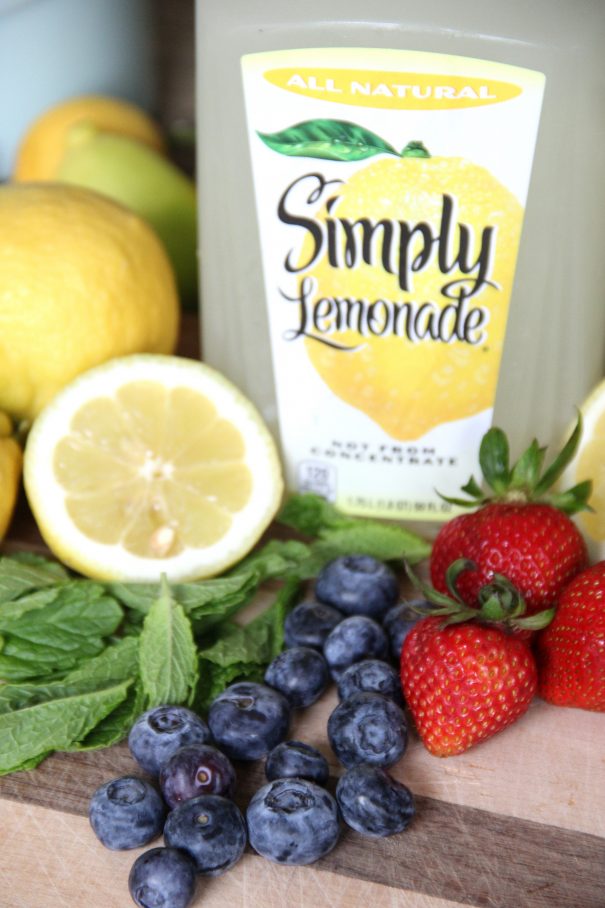 What's on your summer bucket list? Tell me in the comments for a chance to win a $100 Visa gift card!
Entry Instructions:
No duplicate comments.
You may receive (2) total entries by selecting from the following entry methods:
1. Leave a comment in response to the sweepstakes prompt on this post
2. Tweet (public message) about this promotion; including exactly the following unique term in your tweet message: "#SweepstakesEntry"; and leave the URL to that tweet in a comment on this post
3. Blog about this promotion, including a disclosure that you are receiving a sweepstakes entry in exchange for writing the blog post, and leave the URL to that post in a comment on this post
4. For those with no Twitter or blog, read the official rules to learn about an alternate form of entry.
This giveaway is open to US Residents age 18 or older (or nineteen (19) years of age or older in Alabama and Nebraska). Winners will be selected via random draw, and will be notified by e-mail. The notification email will come directly from BlogHer via the sweeps@blogher email address. You will have 2 business days to respond; otherwise a new winner will be selected.
The Official Rules are available here.
This sweepstakes runs from 6/6/2016 – 9/5/2016
Be sure to visit the Simply Beverages™ brand page on BlogHer.com where you can read other bloggers' posts!