Garden Dinner Birthday Party and Craft Night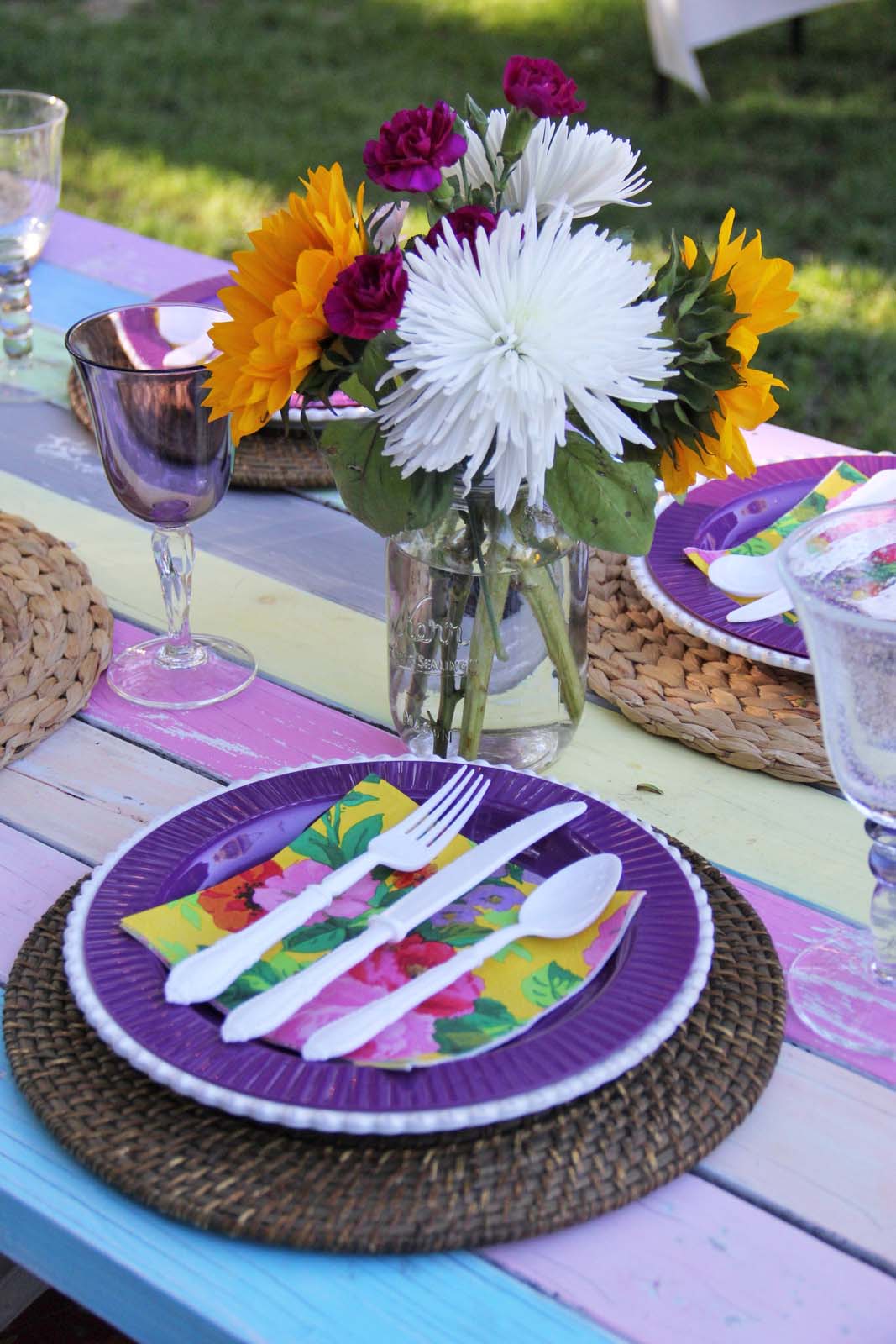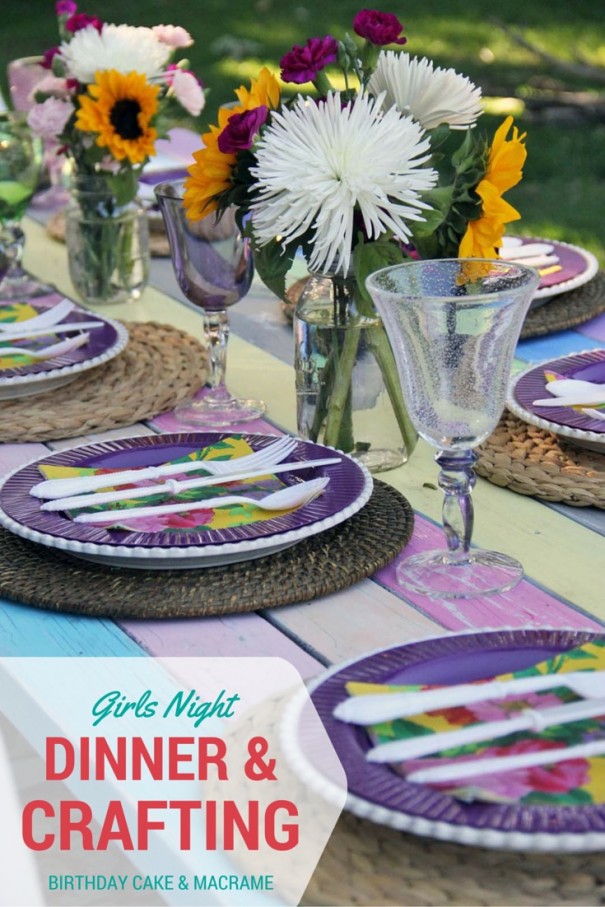 My bestest friend, my soul sister, turned 31 recently. To celebrate we had an intimate backyard dinner party and craft night with some of Lacey's dearest friends.  The evening was delicious and magical.  A new friend of mine, Laura of Laura Stewart Design, joined us for the evening and taught us the ins and outs of macrame.  If you're wondering, food + crafts + friends equates to the best evening ever.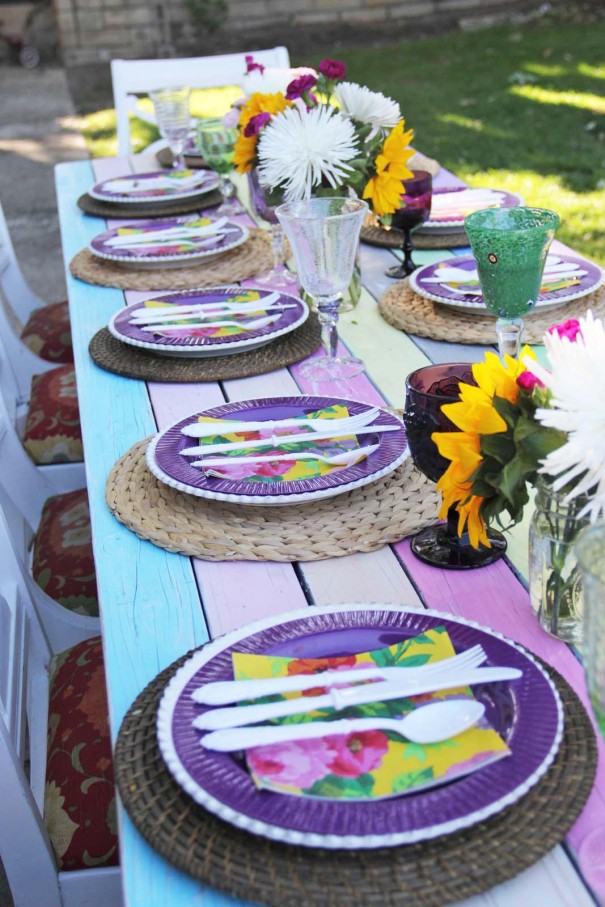 While I was very excited to host, I wanted to be sure that I had time to enjoy the evening and interact with friends without getting bogged down with dishes and cooking.  So I was sneaky and I put plastic plates and flatware on top of my regular place settings. We also catered the most delicious Persian food.  When feeding a dozen people it is often less expensive to cater rather than cook–especially if you order family style.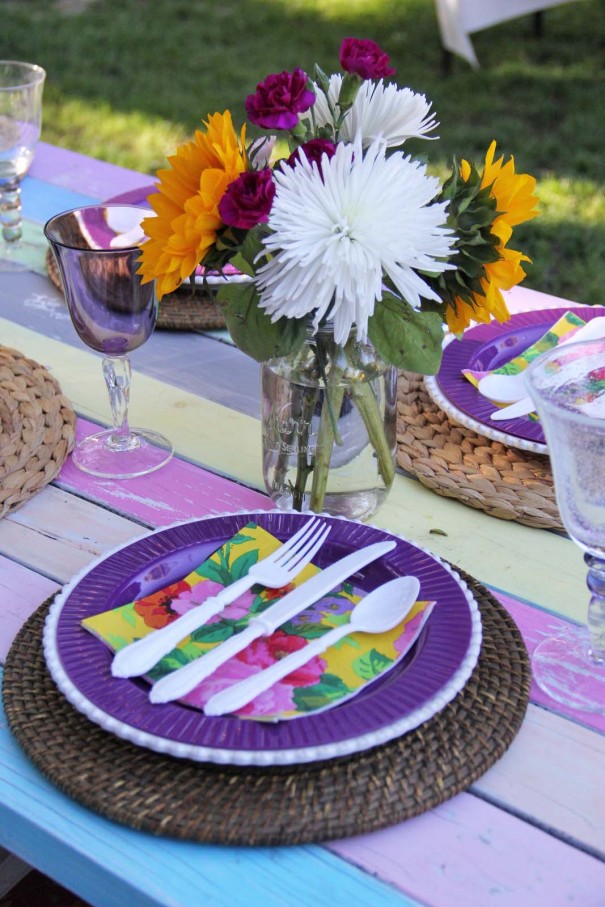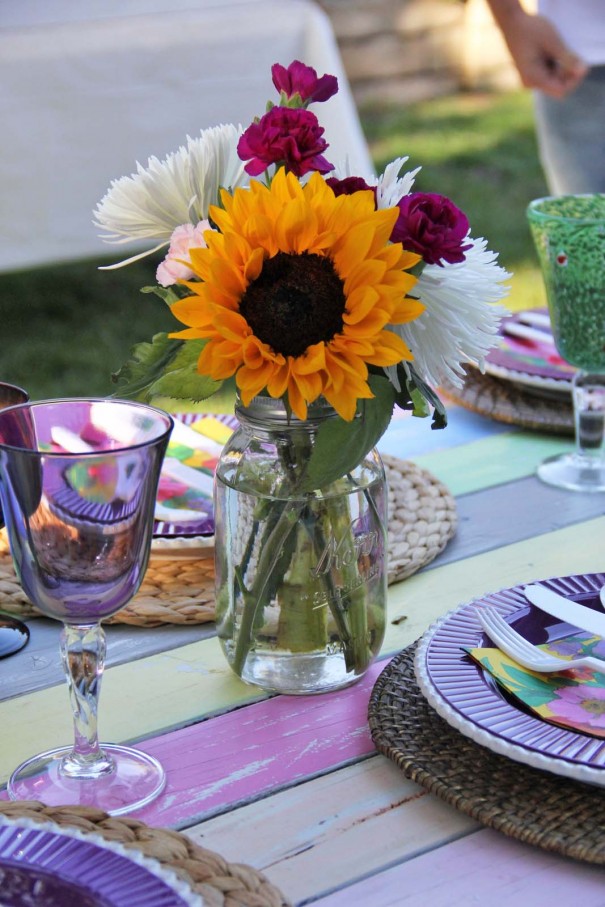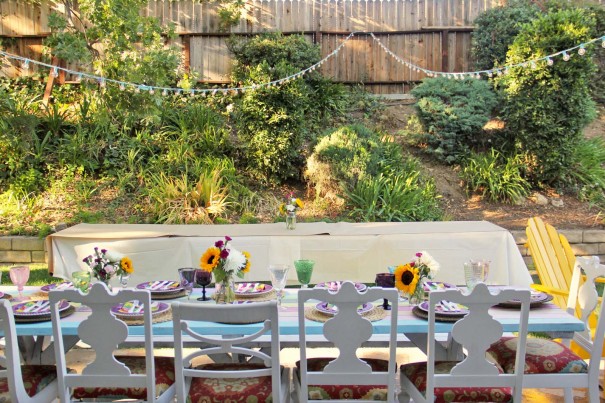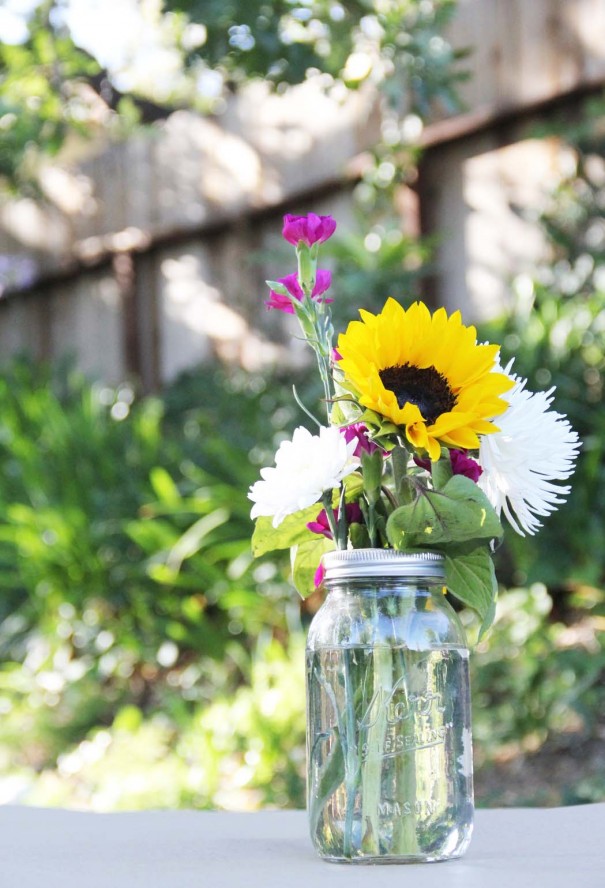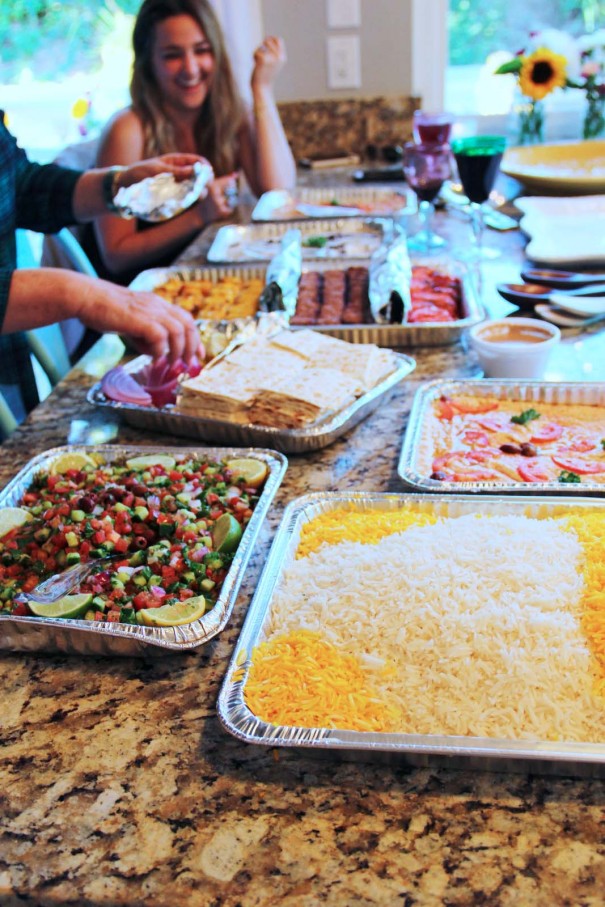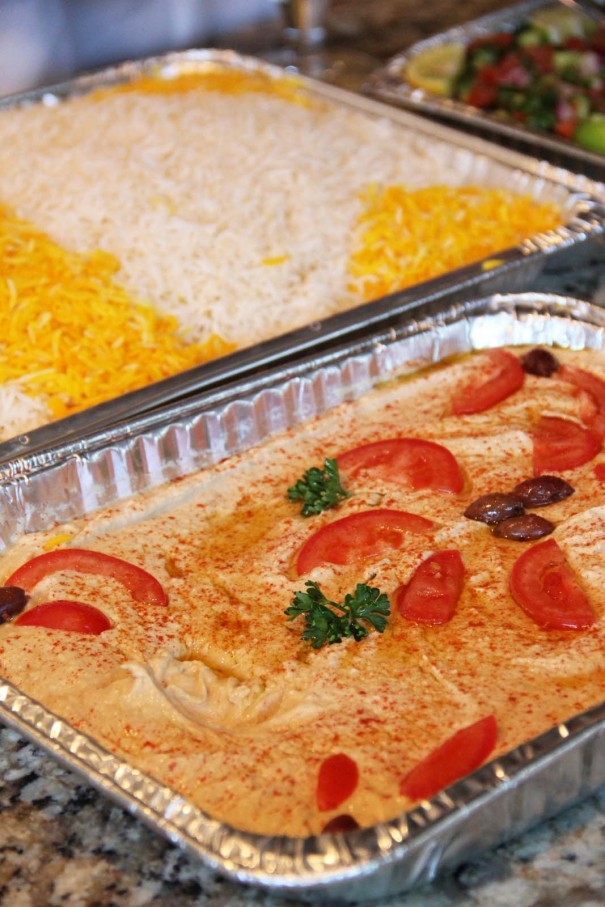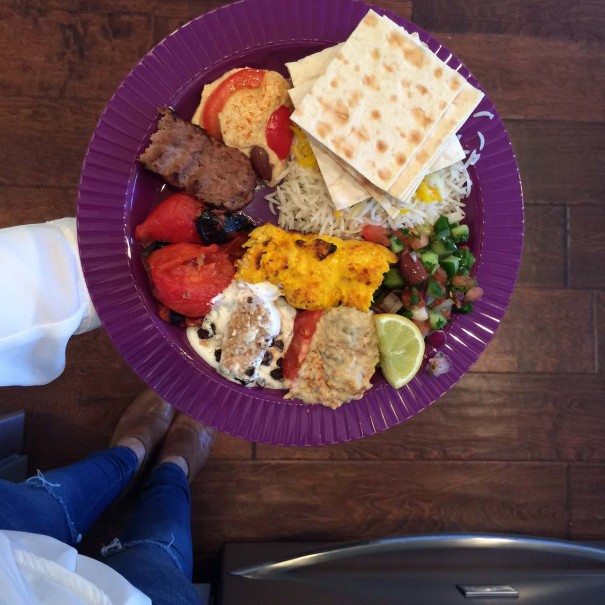 Yes, I ate that all!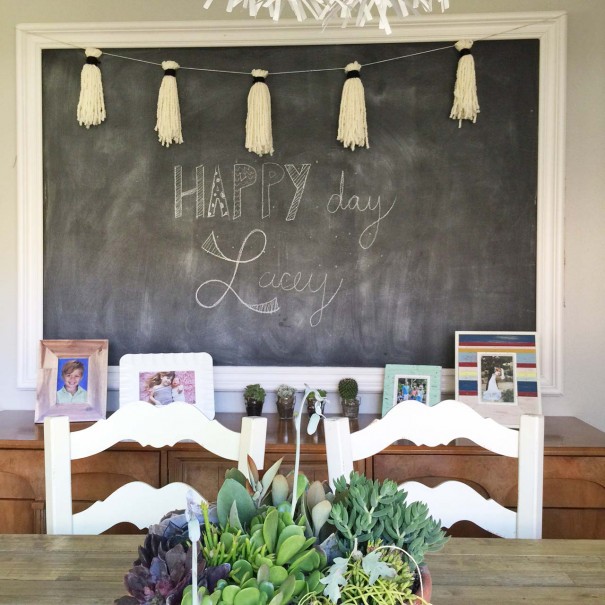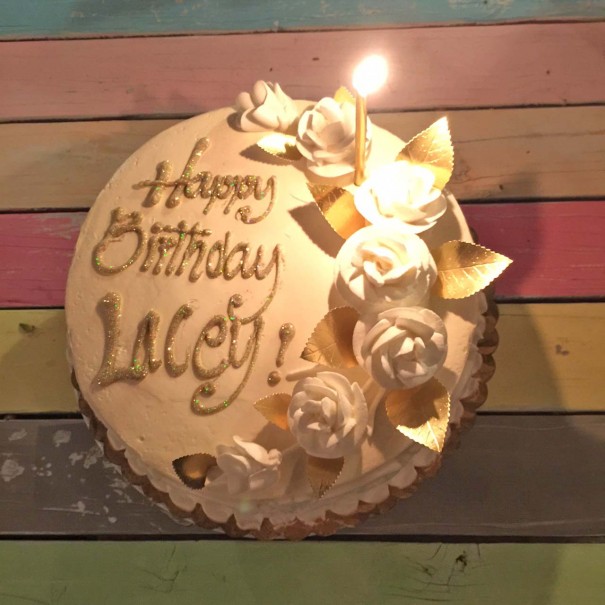 After dinner, Laura taught and inspired us in the art of macrame.  This girl is a gem! On a scale of 1-10 her level of craftiness is 100–seriously beyond talented!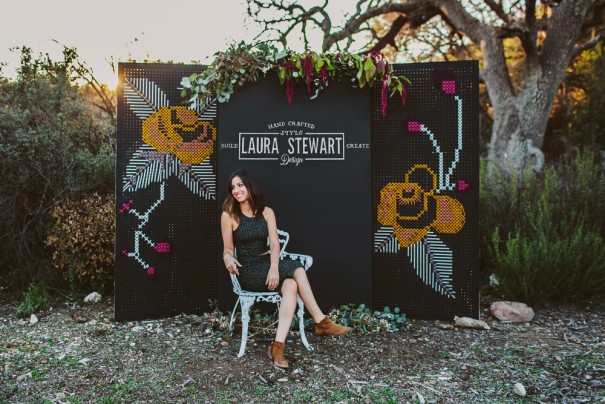 Laura hand painted these take-away bags for all the guests…I repeat, hand painted.  The materials for macrame are inside the bags.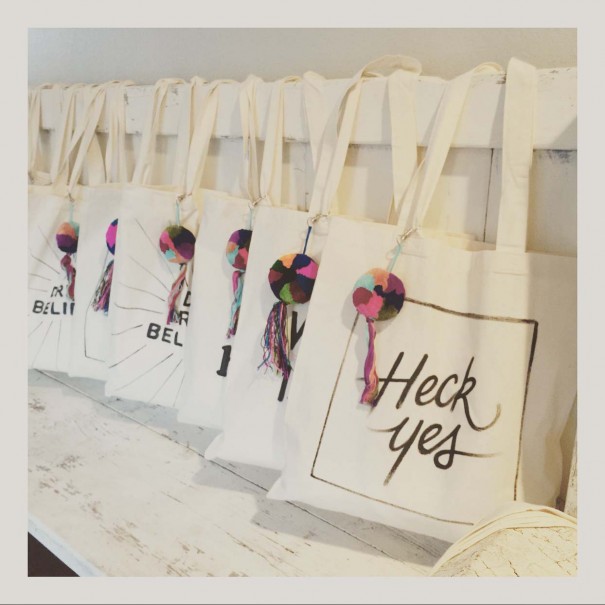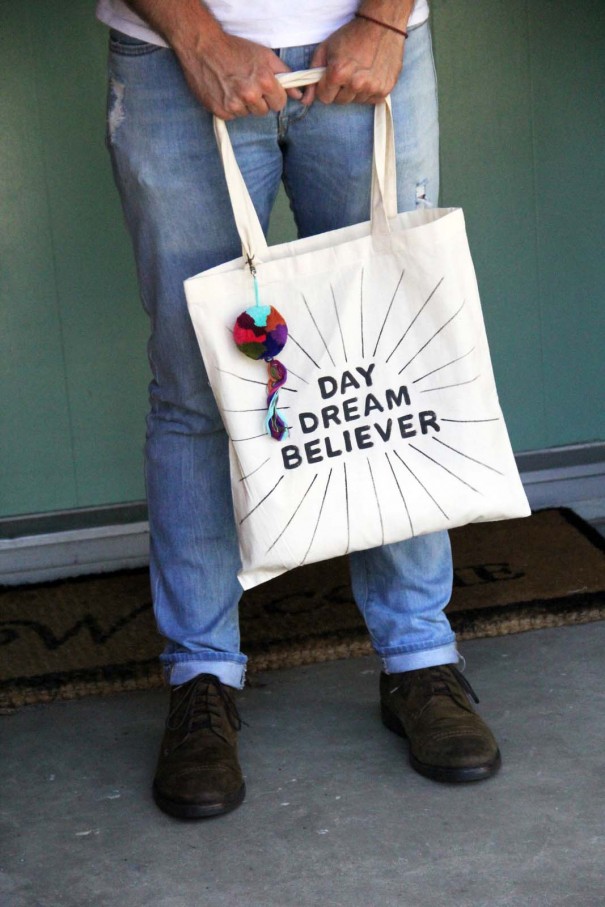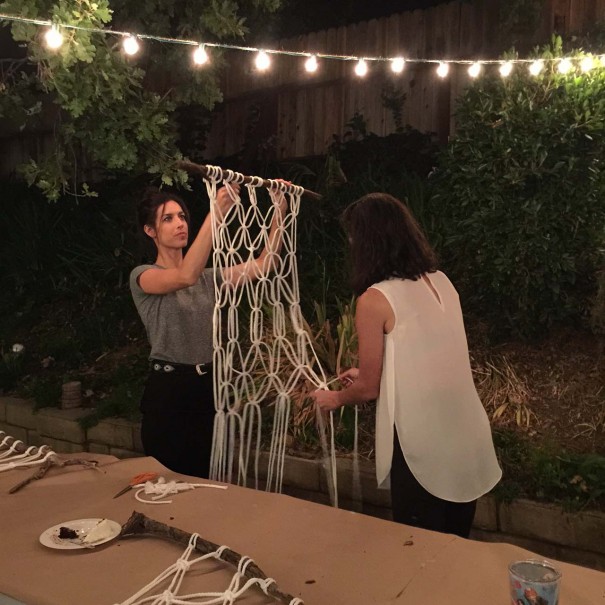 Then she, ever-so-patiently, taught each of us how to create our own beautiful piece of wall art.
I can't wait to take another class from her soon!  For details on booking Laura, check out her contact info here. And you can follow her on Instagram to see her latest creations!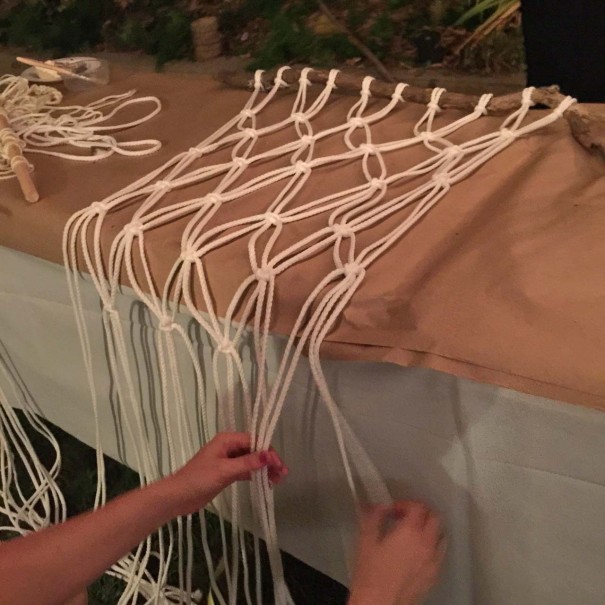 Happy birthday Lacey! Love you a ridiculous amount.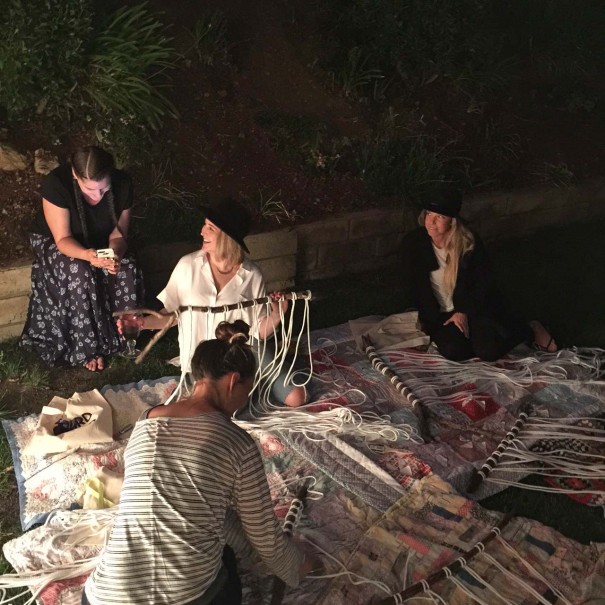 More design inspiration from Laura: