Tea Party Bridal Shower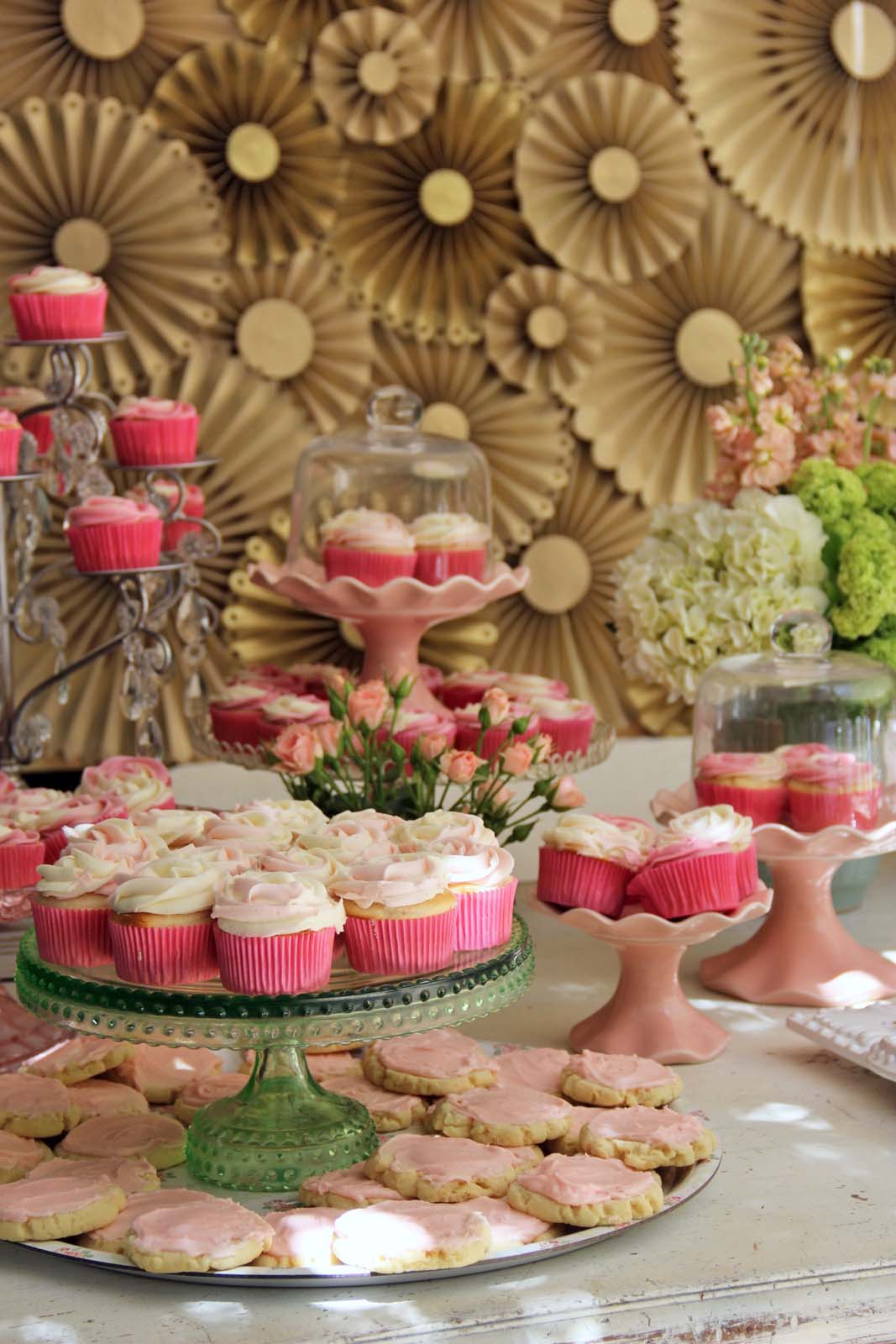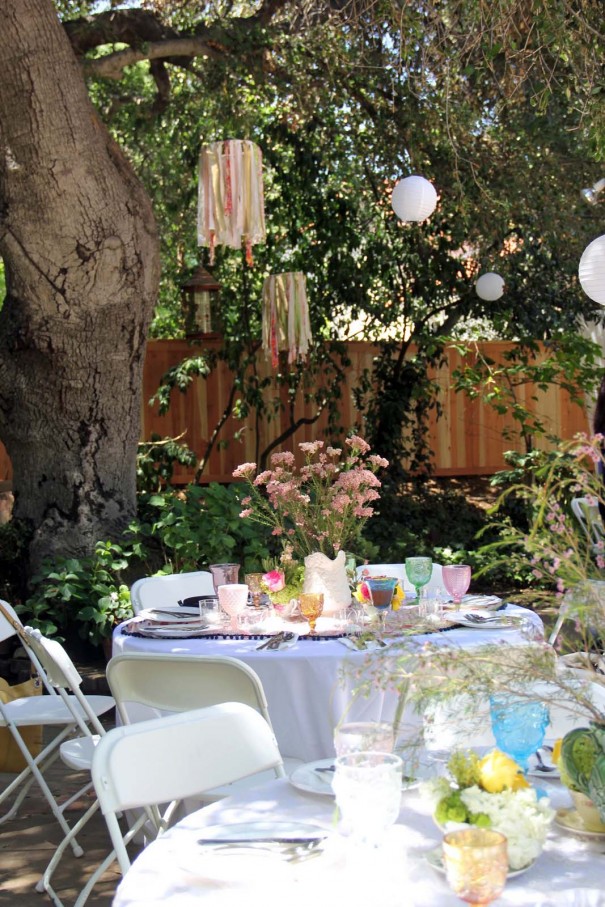 Oh, this was the loveliest of bridal showers.  Haley, the sweet bride to be, is loved by so many and was beyond deserving of this beautiful day celebrating the next chapter of her life.  I was lucky enough to work alongside a handful of the most talented and creative gals I know to create this backyard boho tea party (Brittney, Meg, Gillian and Tiffany).   The space was large with a huge oak tree in the center.  We knew we would have to create a focal point because we wouldn't be able to decorate the entire space.  I made 15 hanging garlands using a hoop and this tutorial.  We also hung a bunch of medium white lanterns to add to the whimsical look.  Center pieces were designed using scarves and lace and stunning flower arrangements put together in tea pots and tea cups.  Our friend Tiffany (who put together all the flowers for this shower) has such an eye for floral arranging–I'm thinking we'll need her to do a guest post to teach us her tips and tricks.  The menu included a yummy salad, three kinds of tea sandwiches, cheese and cracker platter, fruit, cupcakes, lemon bars, 7 layer bars, and the yummiest fruit with meringue and cream (recipe from Gillian to come soon).   My gal pal, Brittney, was the planner of this fab party and made sure everything came together perfectly.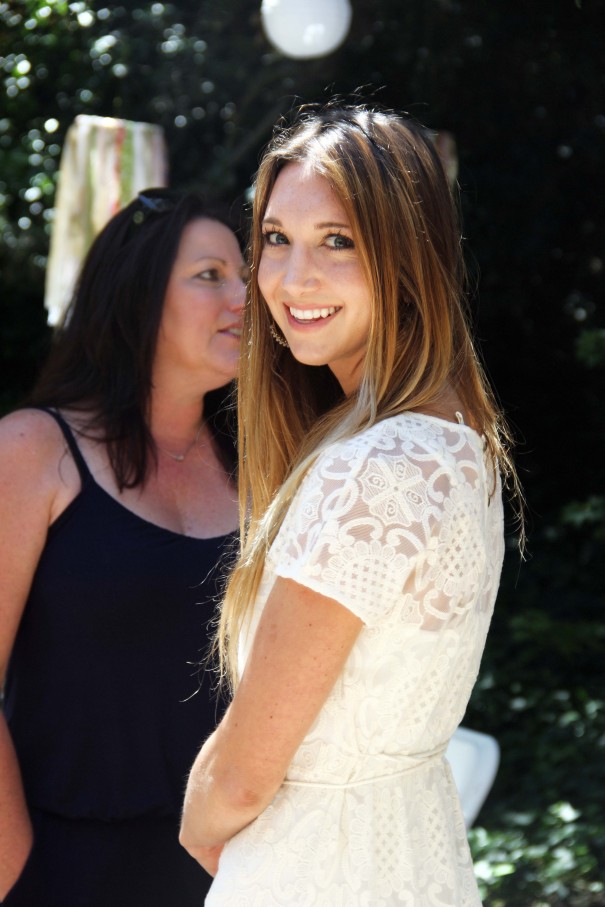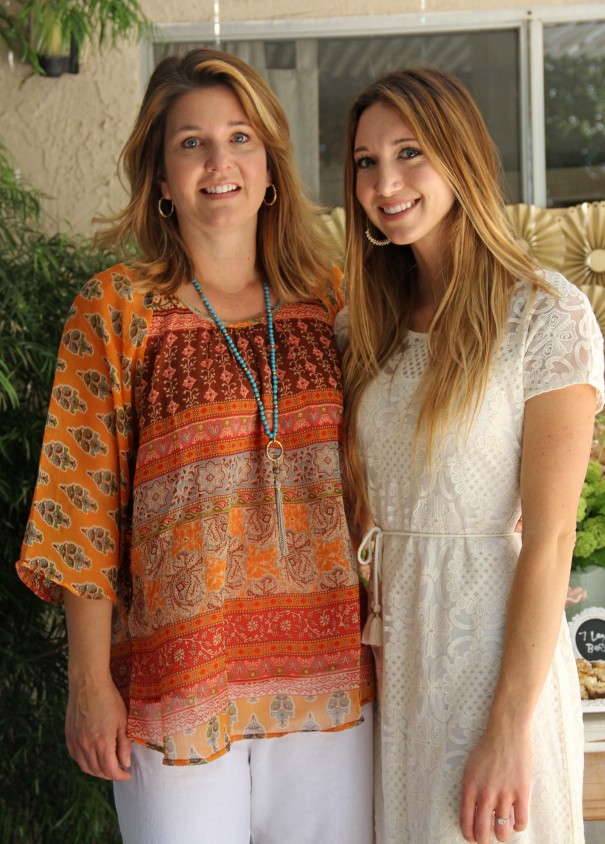 The beautiful bride to be and her momma.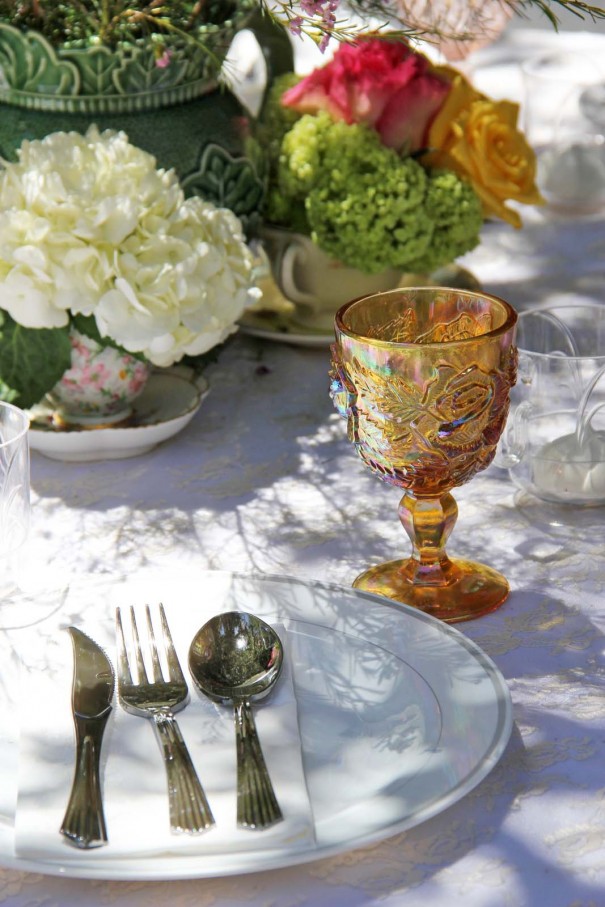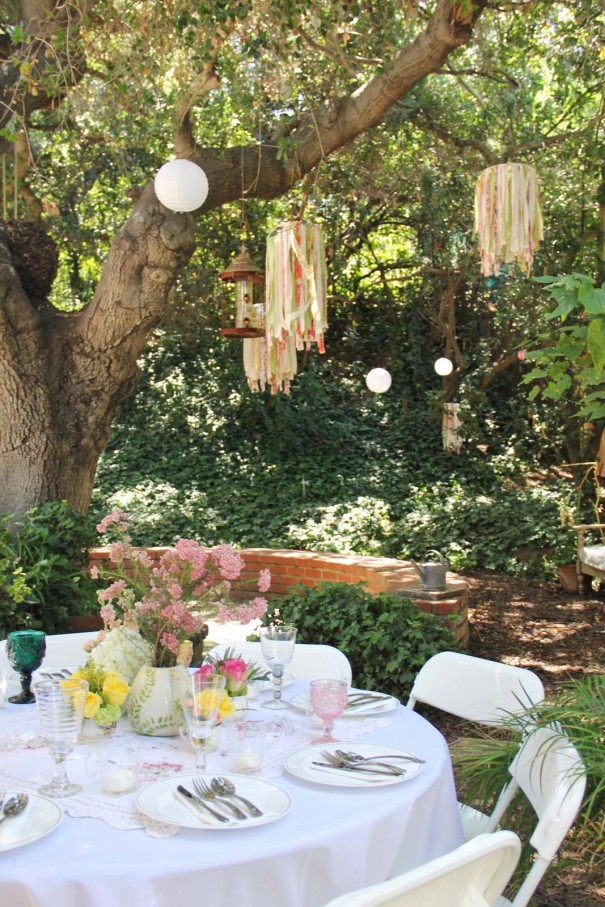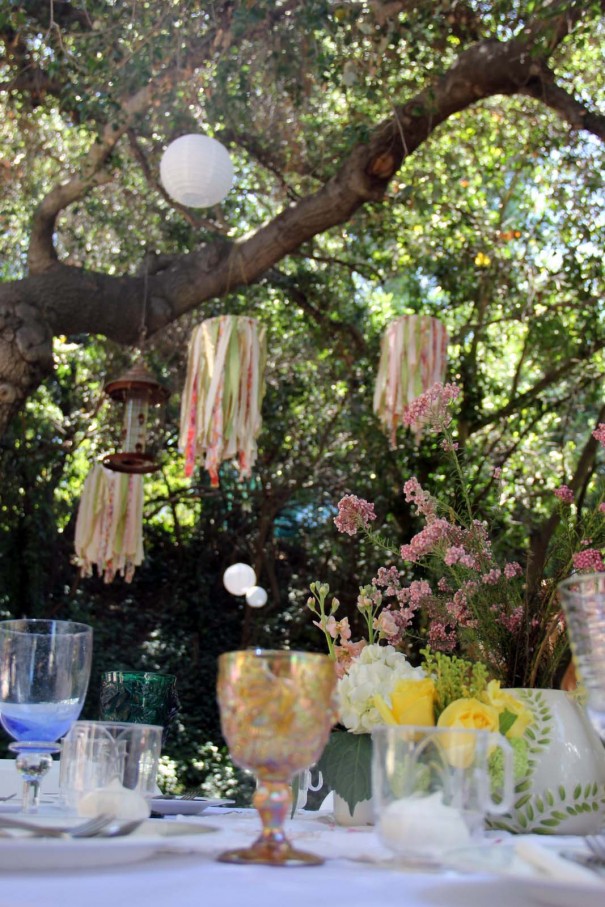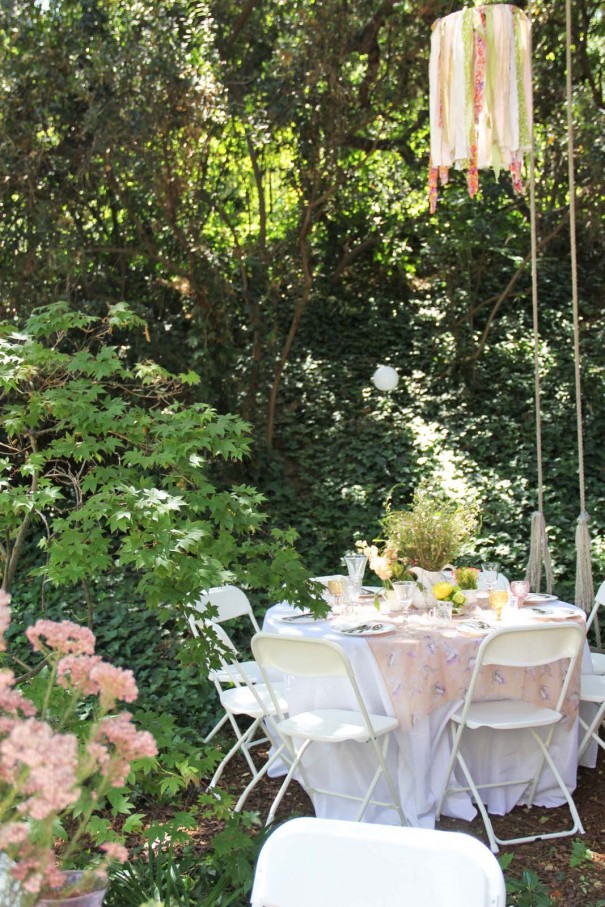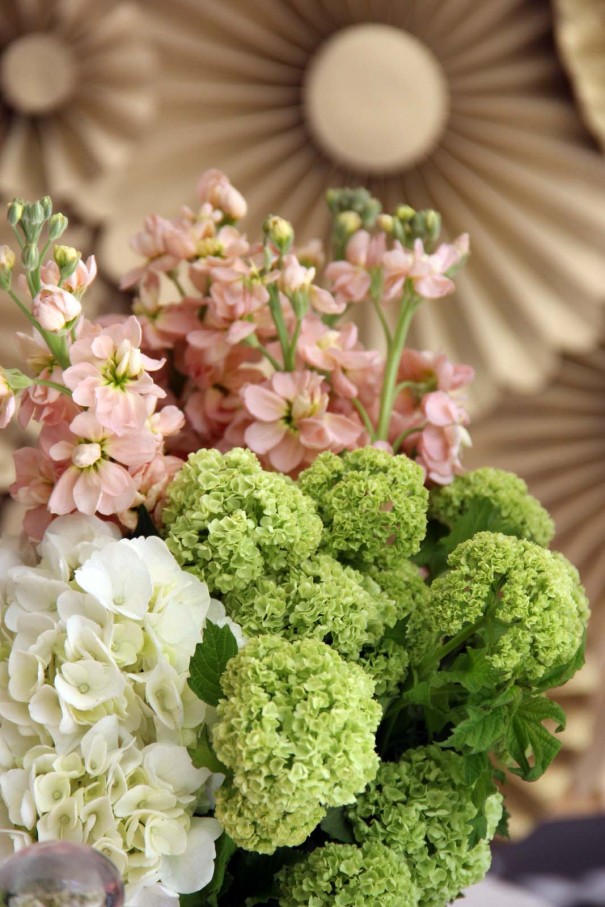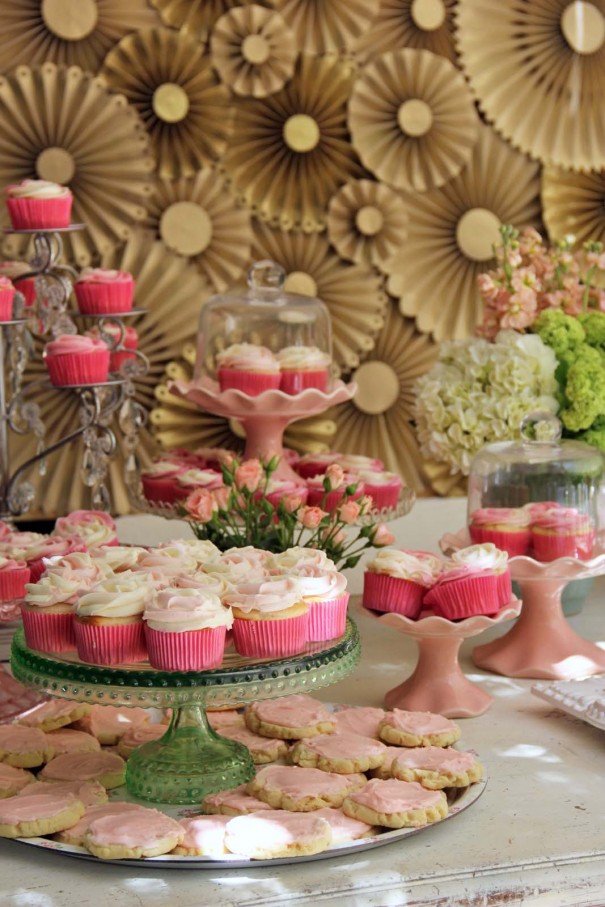 I made this fun pinwheel backdrop using pre-cut pinwheel kits that I hot glued to a large wood board.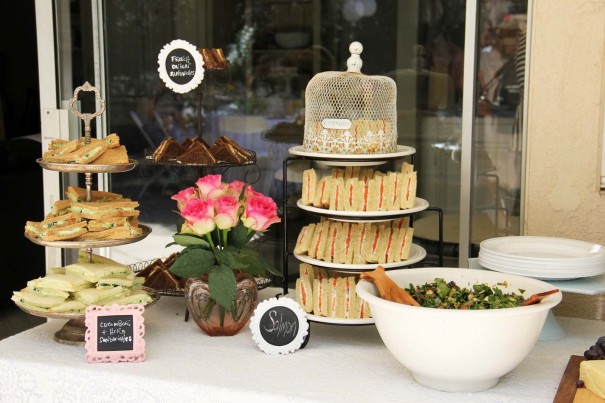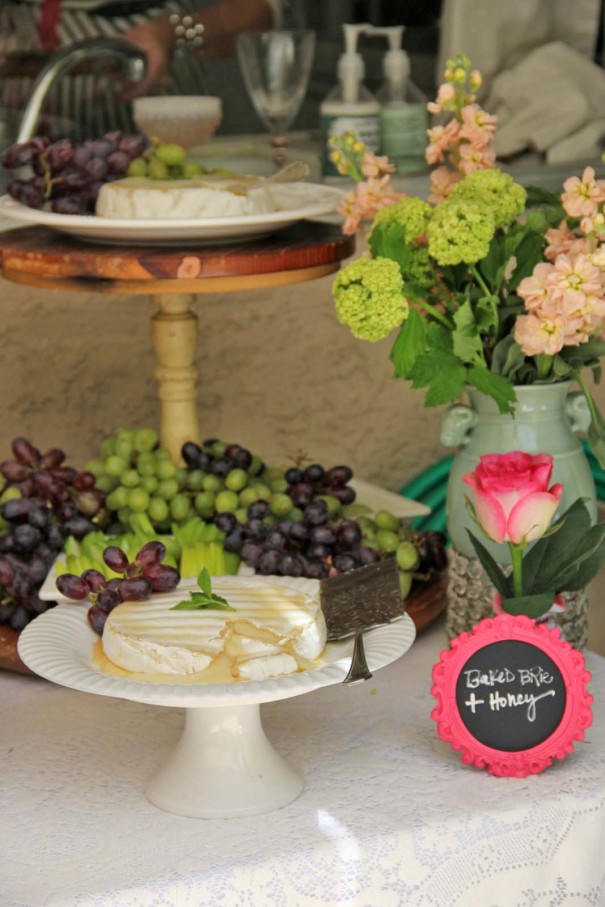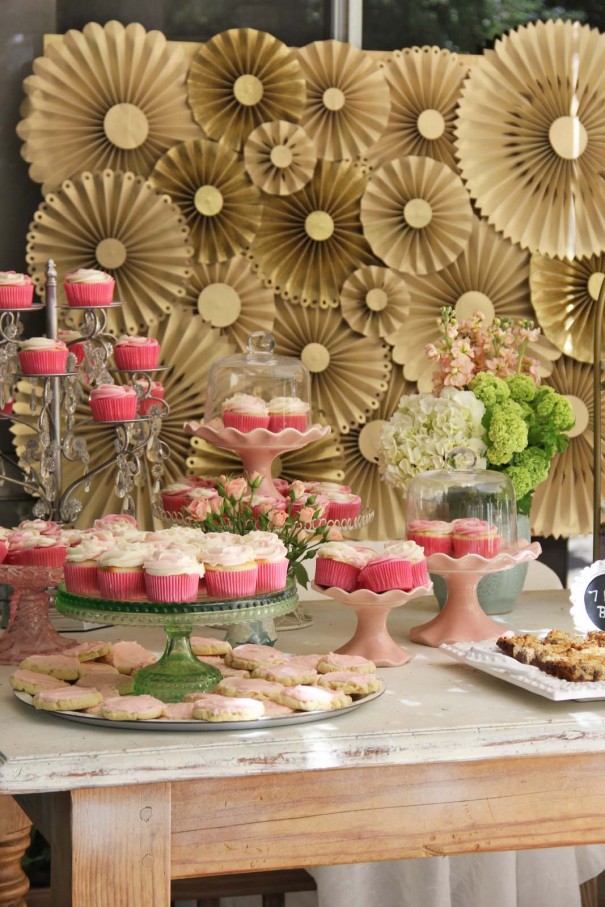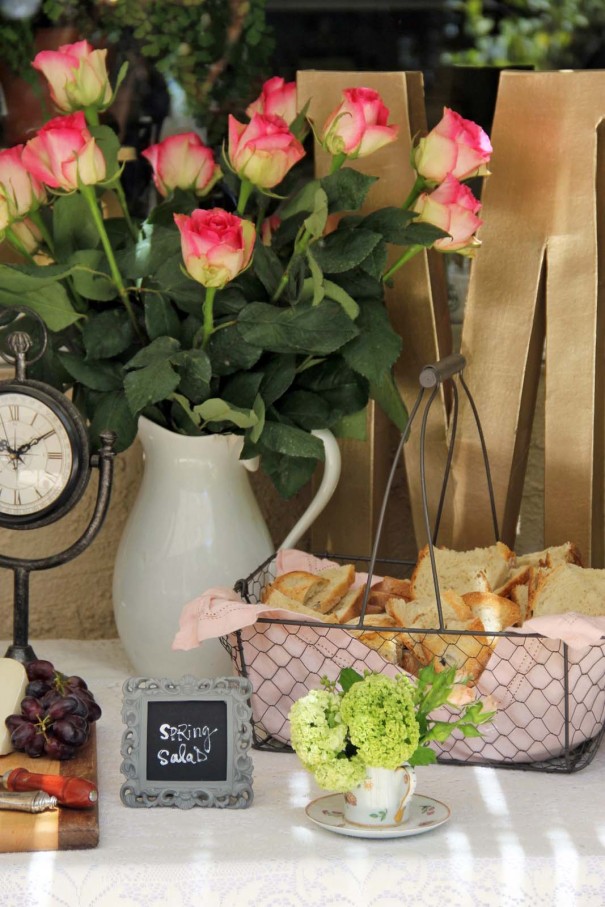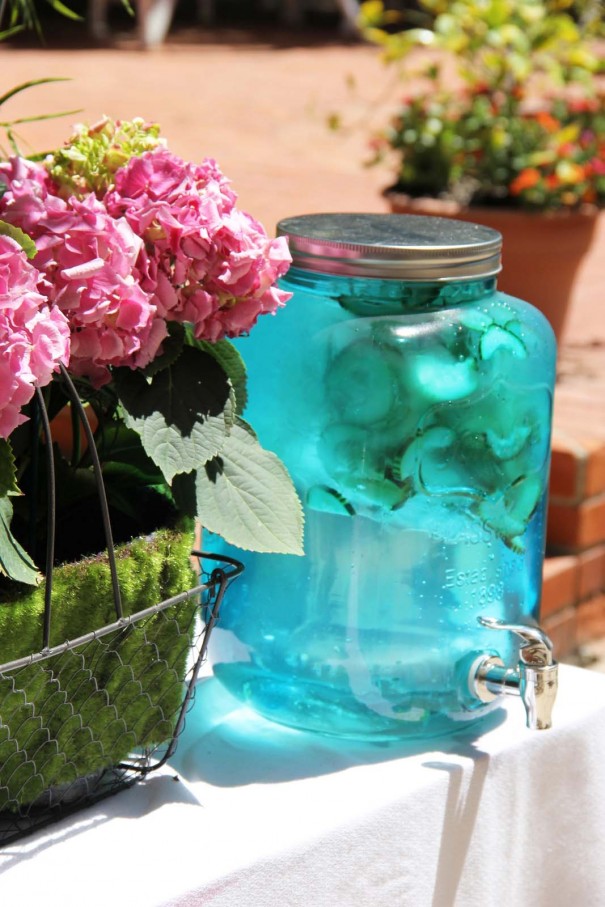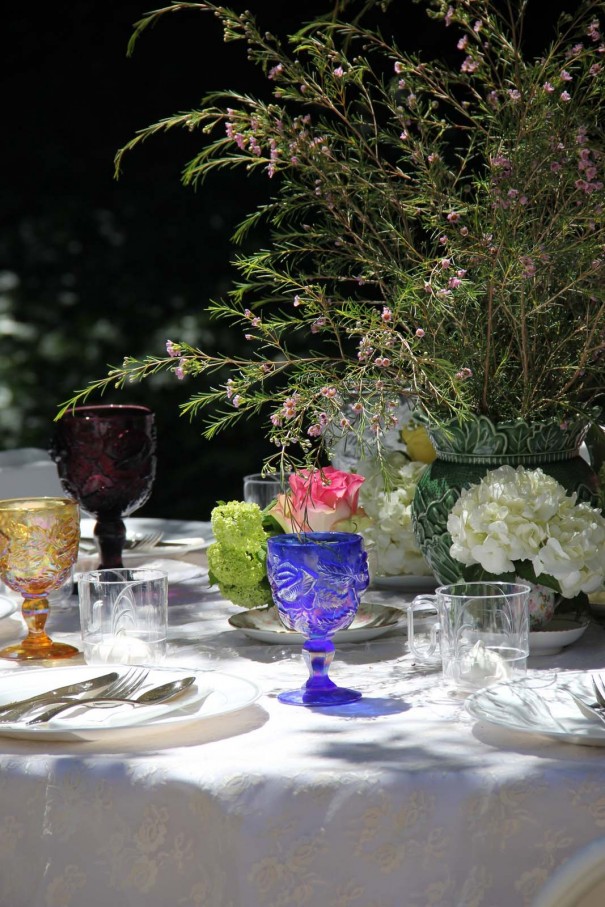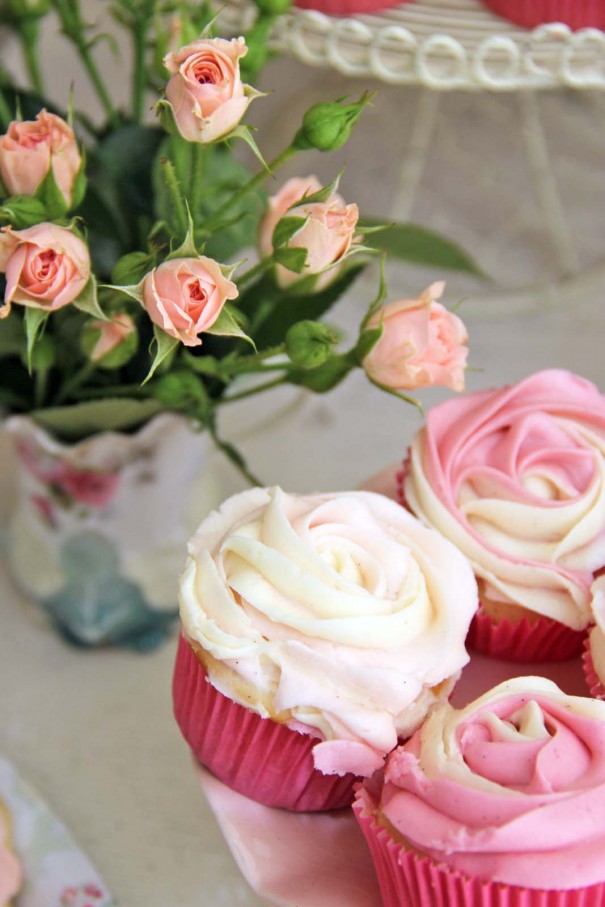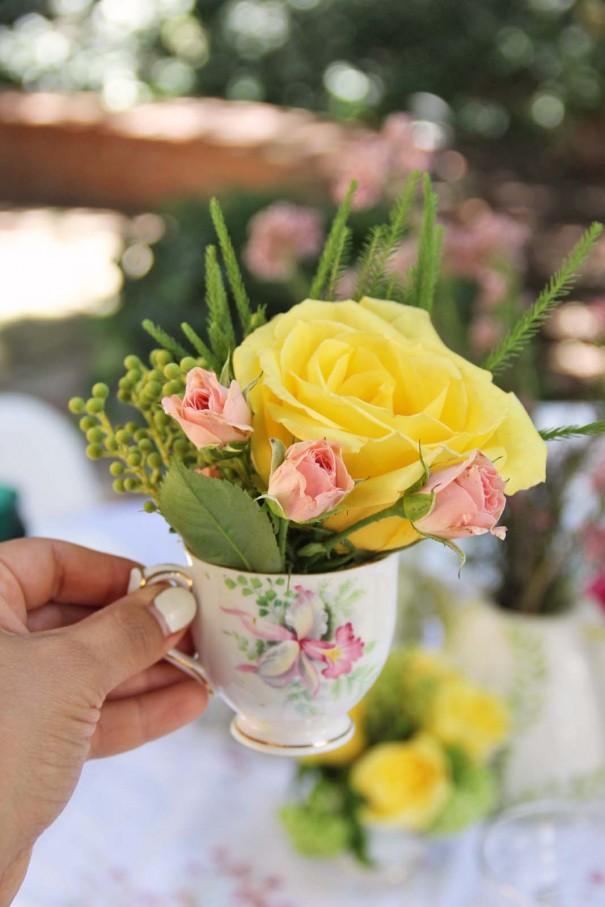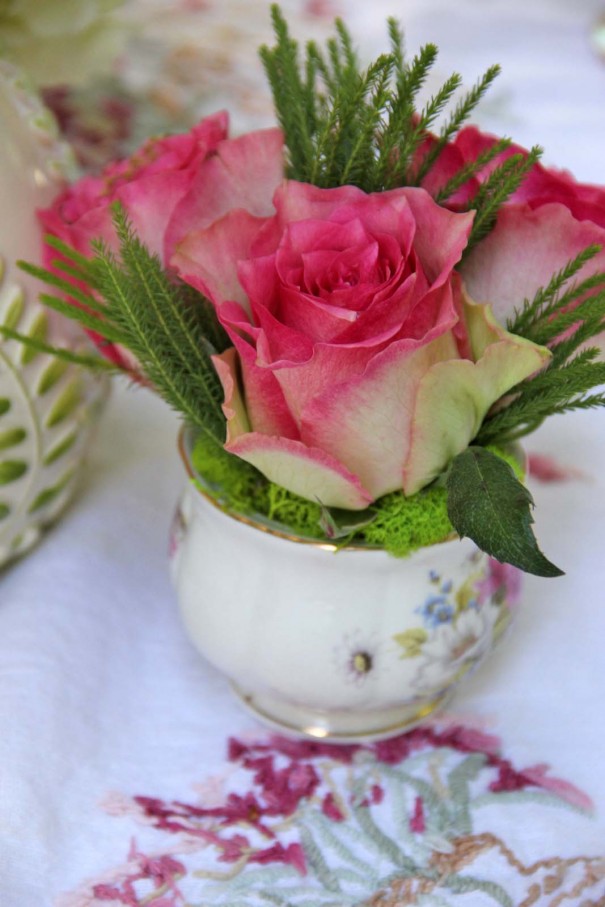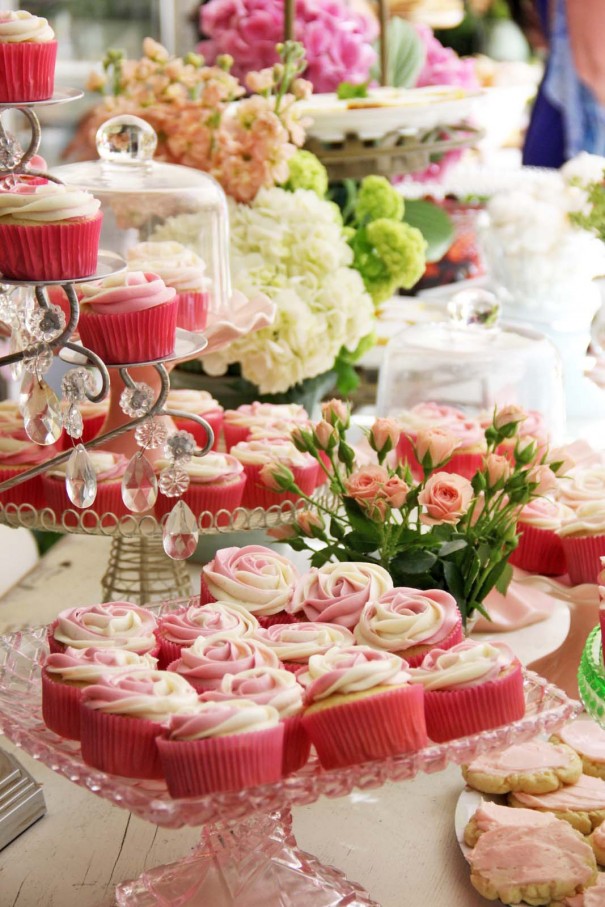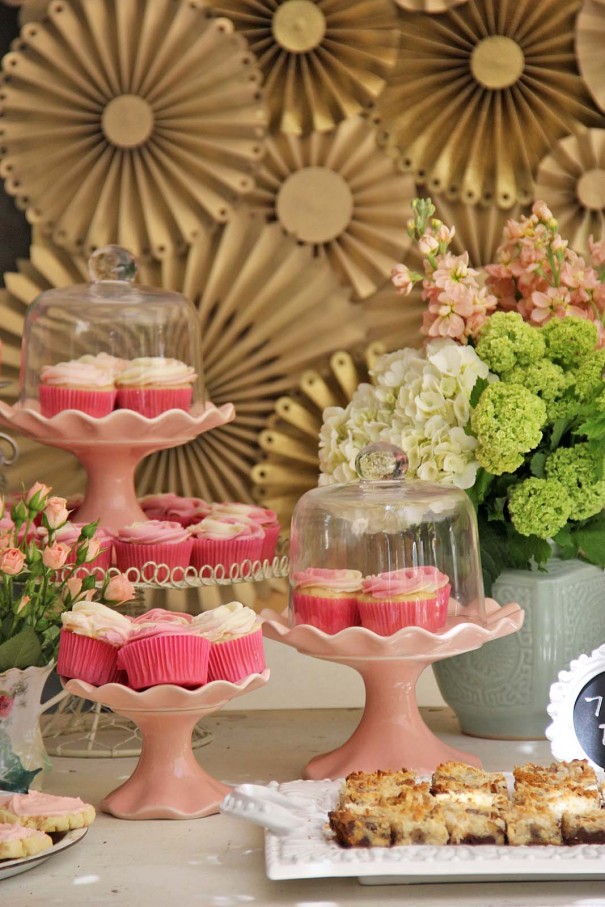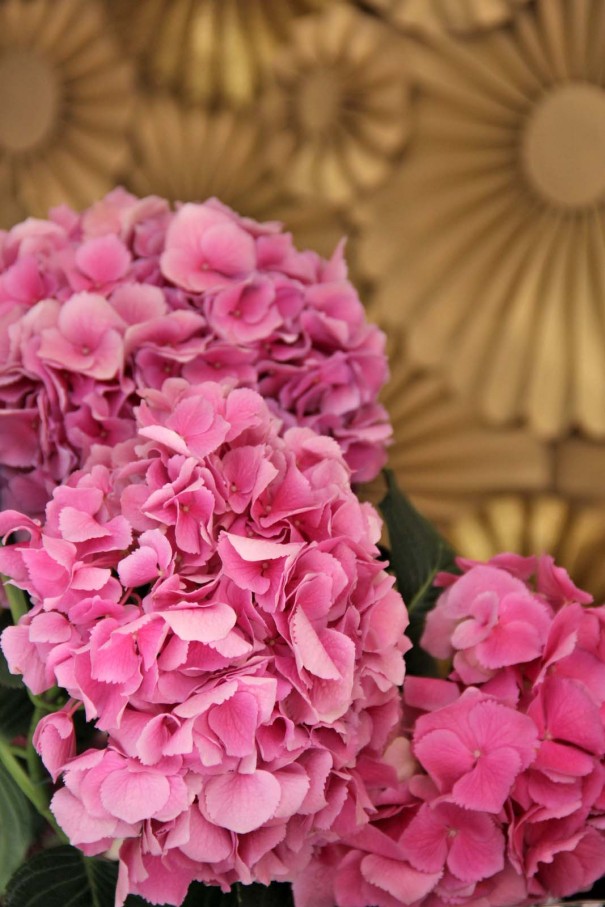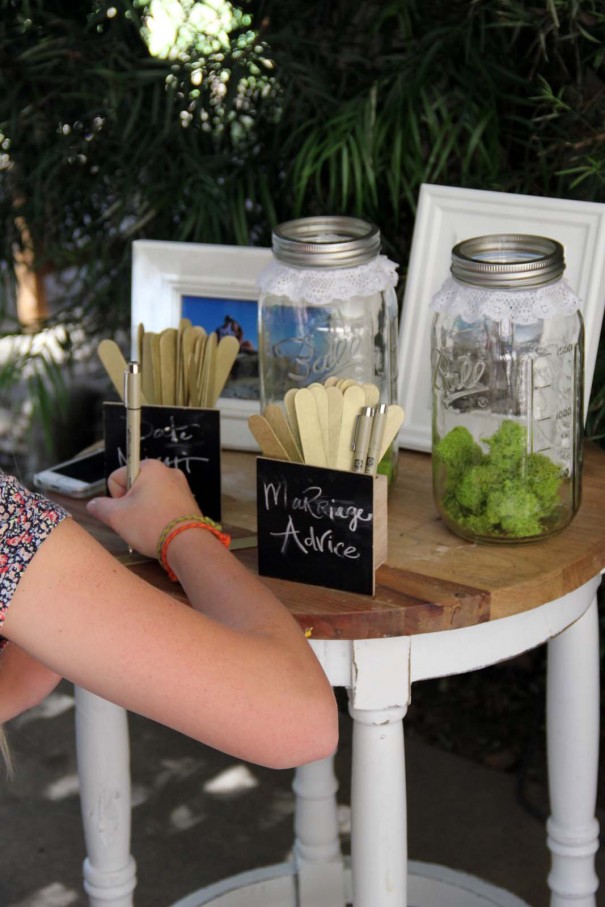 We asked the guests to write marriage advice and fun date night ideas on these gold sticks and put them in the jar–a fun and simple keepsake for the couple.