Colorful Picnic Table Makeover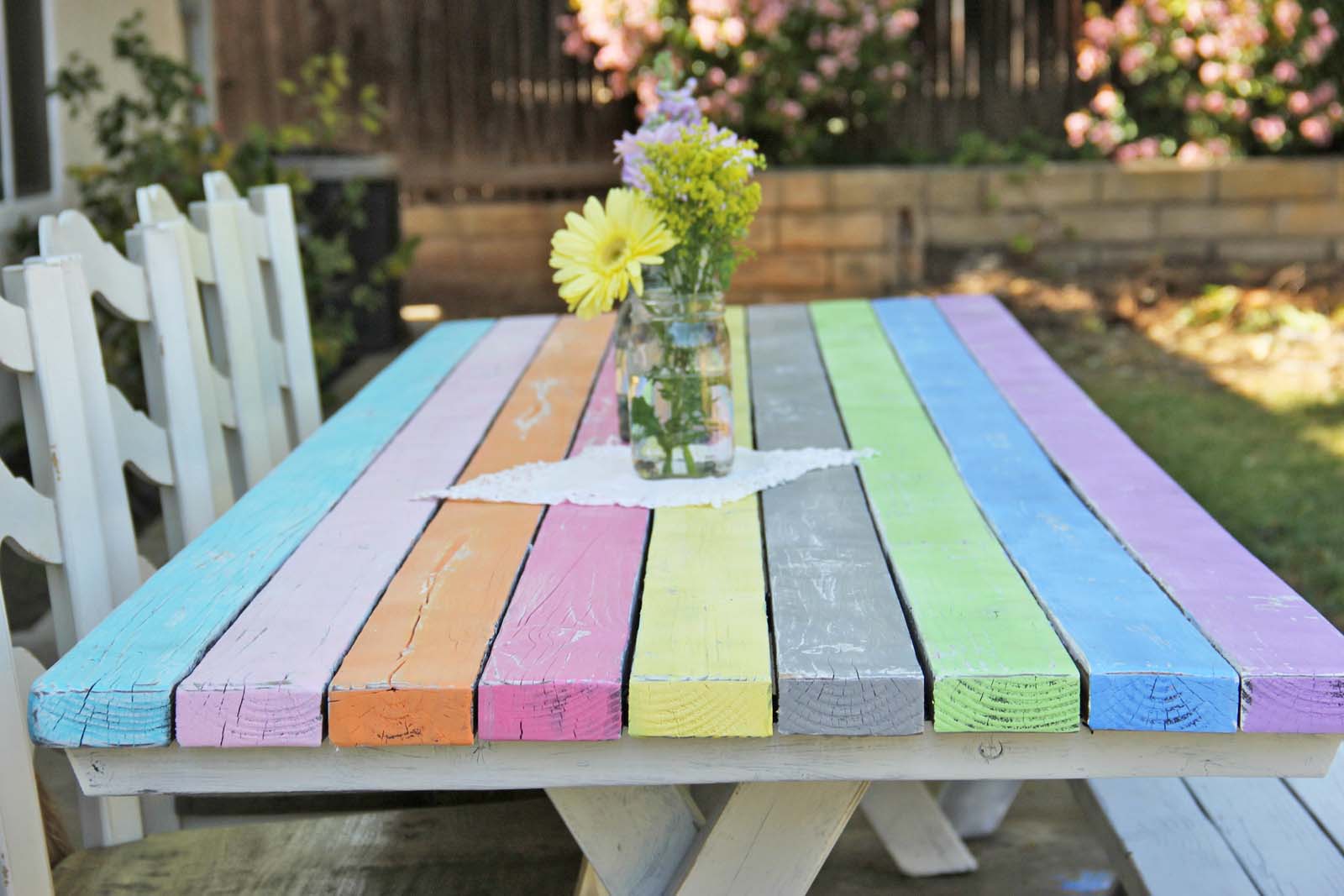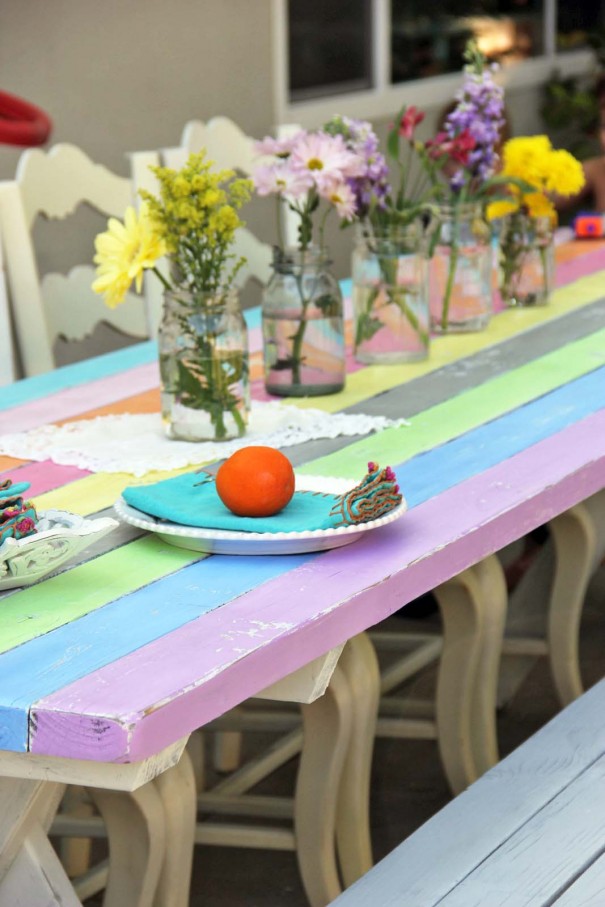 A couple years back I found a cool picnic table on craigslist that was a whopping 12 feet long.  Which meant everyone sitting around one table at the holidays.  It came in a gray finish and for a handful of years it did the trick.  But eventually the stain wore off and it started to look old and grungy–and not in a cool vintage way.  See what I mean, ick: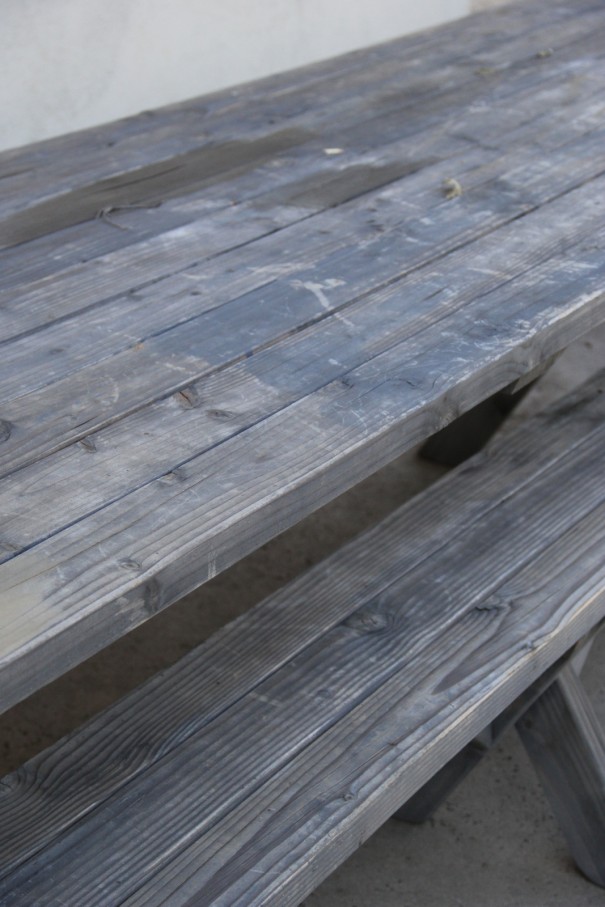 For a while now, I've had this vision in my head of a cheery, bright and colorful planked picnic table in our backyard. With Spring fast approaching, this seemed like the perfect time to make that vision a reality.  So I got to work sanding and painting and sealing, until…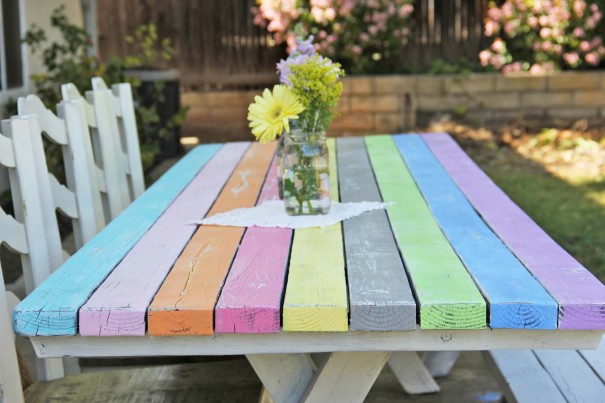 Now when I look at the finished product I become overwhelmed with happy happy happy.  I just can't help but smile when I see these colors.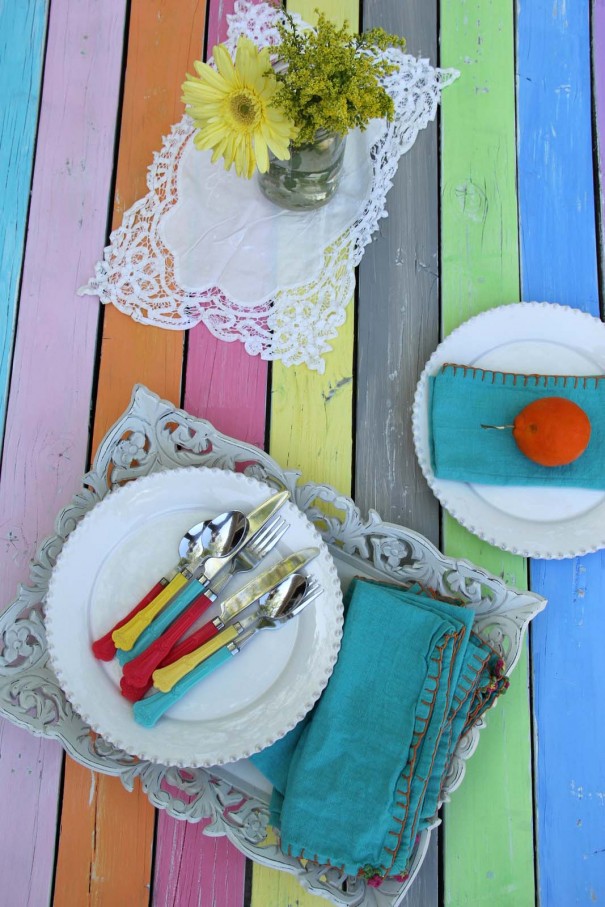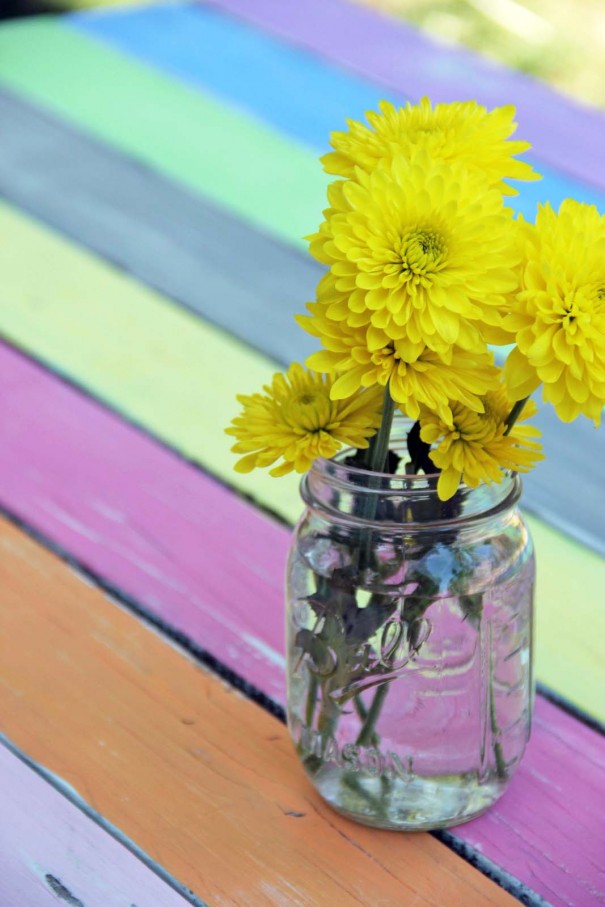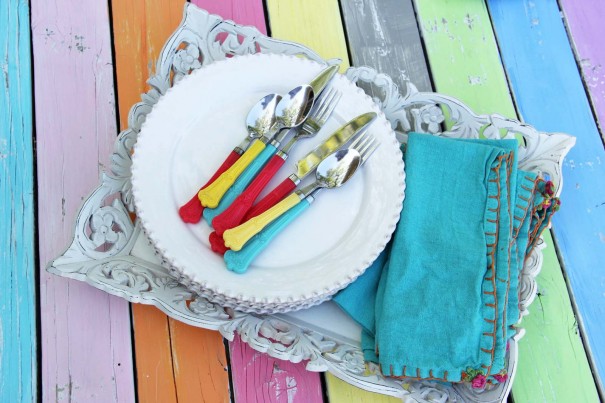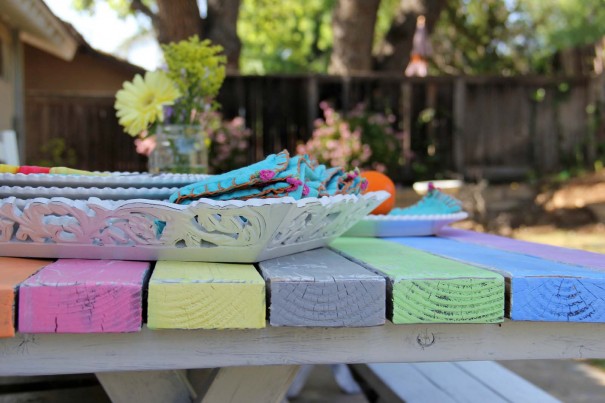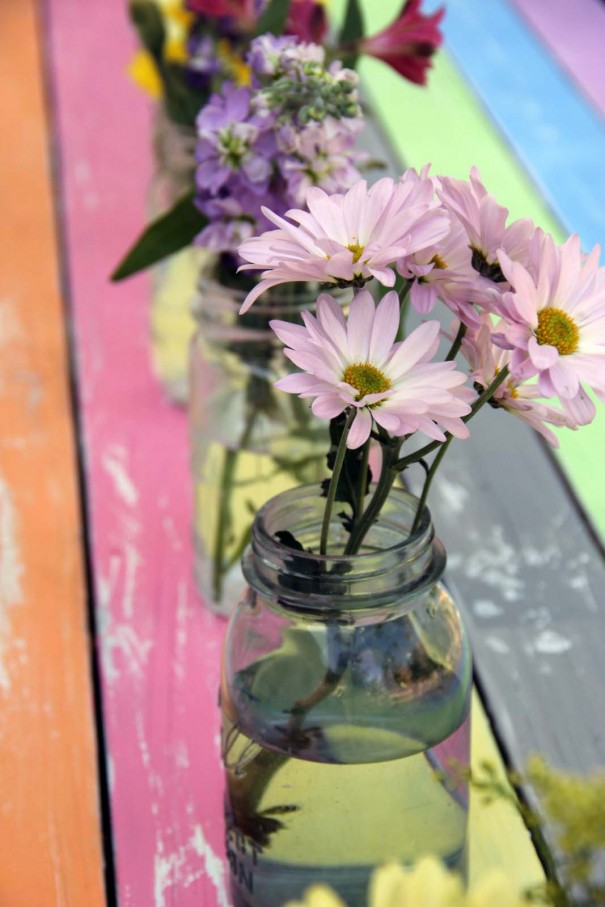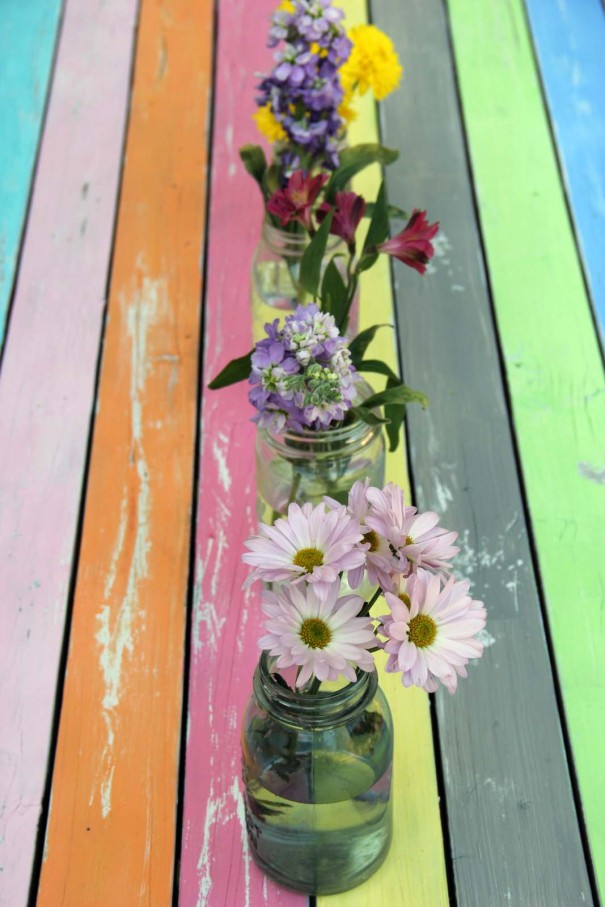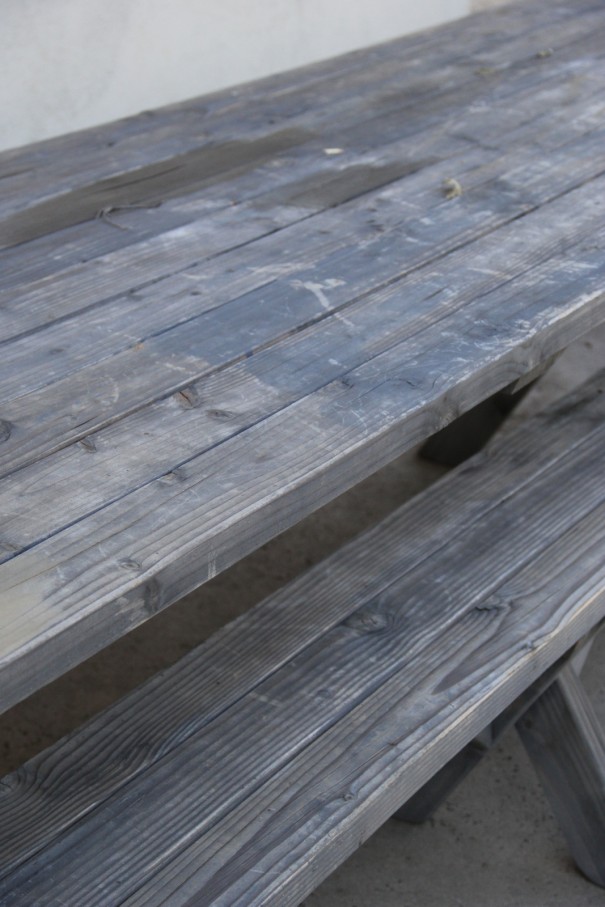 The table was stained with a coastal gray color so I began by sanding down the face and edges. I loooove my Black & Decker Mouse–its super easy to handle and gets the job done, not to mention its a great price.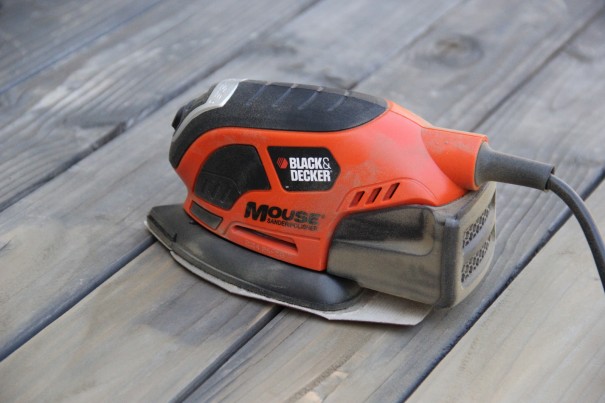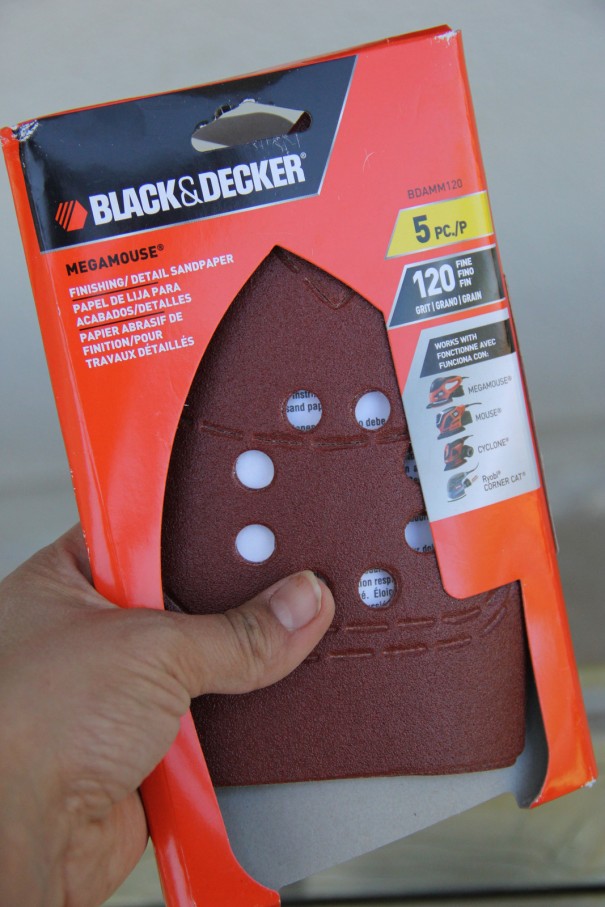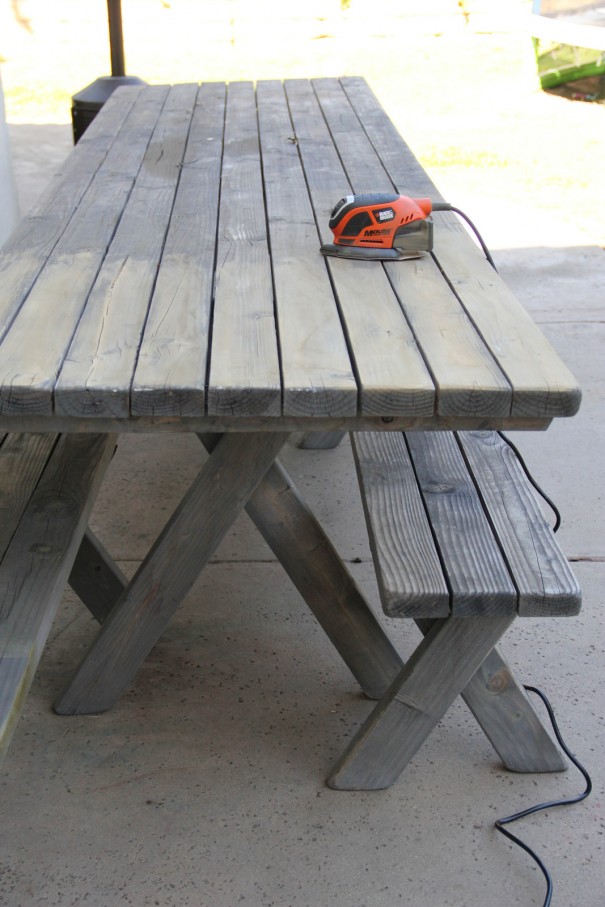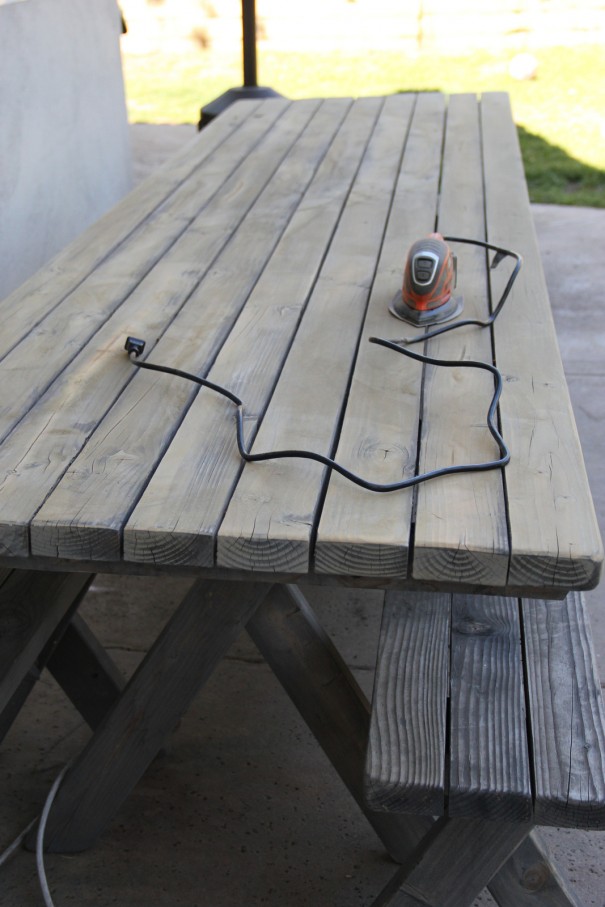 After I finished sanding I made sure to clean off all the dust really well.  I even stood up on the table and swept it a few times to be sure 🙂  Next, I painted one coat of Rust-Oleum satin white paint that is for outdoor use.  I didn't stress about painting perfectly and I only painted one coat because I knew I would be distressing it later.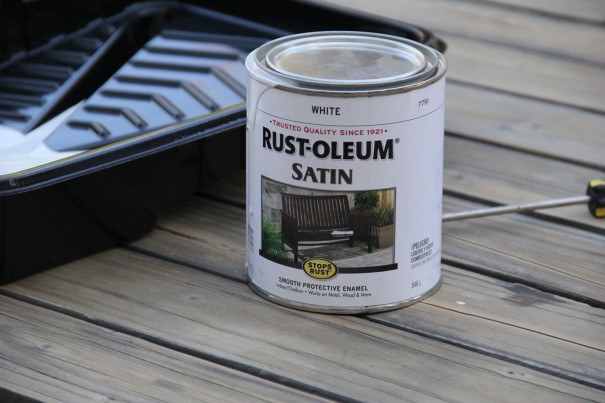 Already so much better, but still just…blah.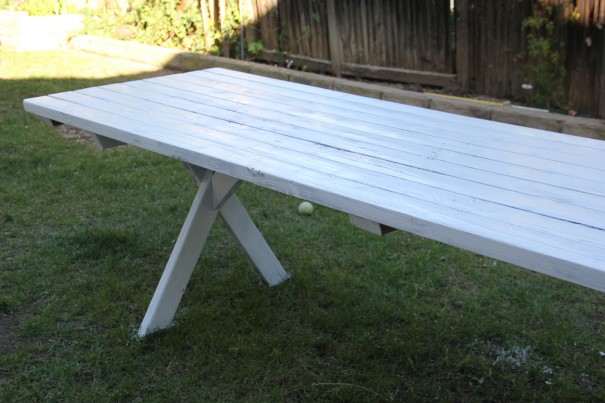 I waited over night for the white paint to be completely dry. Then I got started on the fun part–adding bits of color.  Now, here's where I took a risk and with my limited knowledge about paint, I'm not sure how this will play out in the long run.  I used basic acrylic paints for the colors–many of which I had to mix to get the color I wanted.  Again, I didn't worry about painting perfectly because of distressing.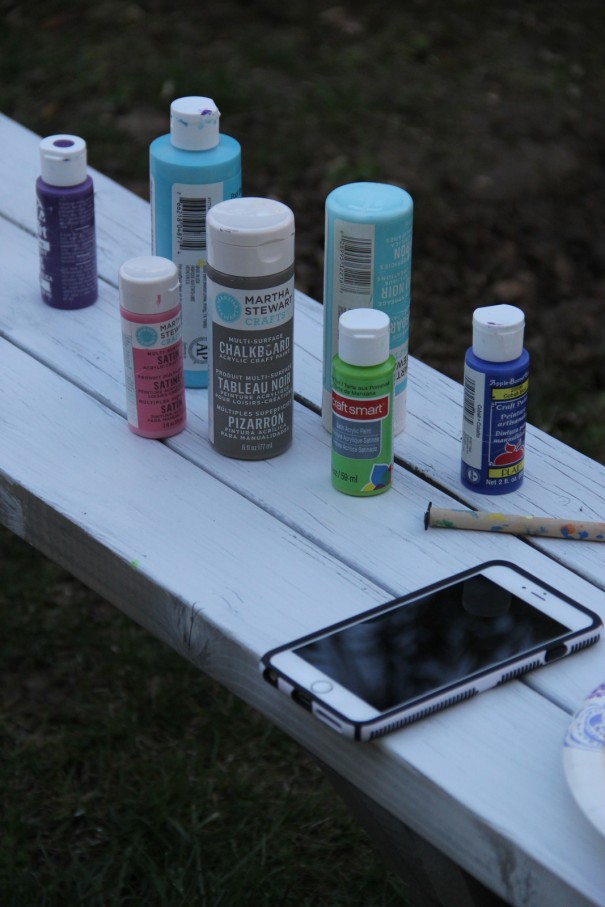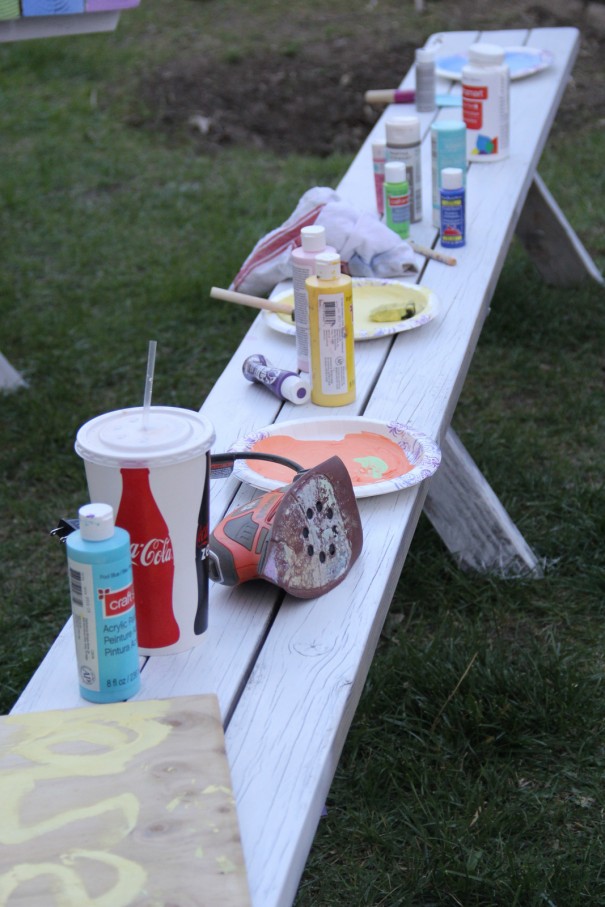 The acrylic paint dried very quickly. So within 30 minutes I was ready to start sanding again.  I began by distressing all the edges.  I tried not to switch the sandpaper very often because I like how the paint builds up on the paper and then it starts to distress in a unique pattern (see below).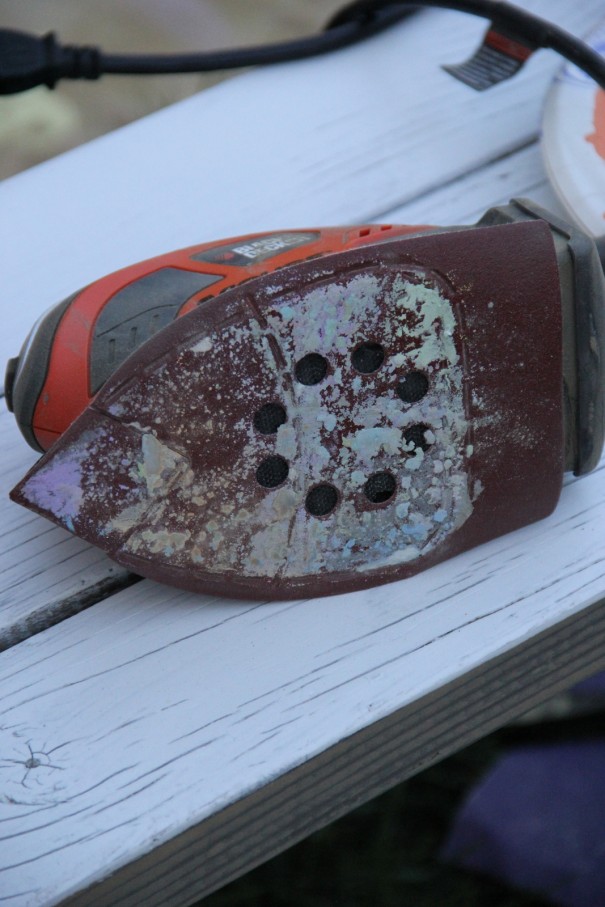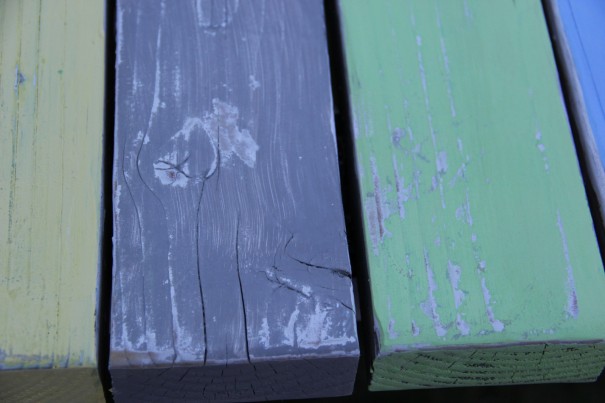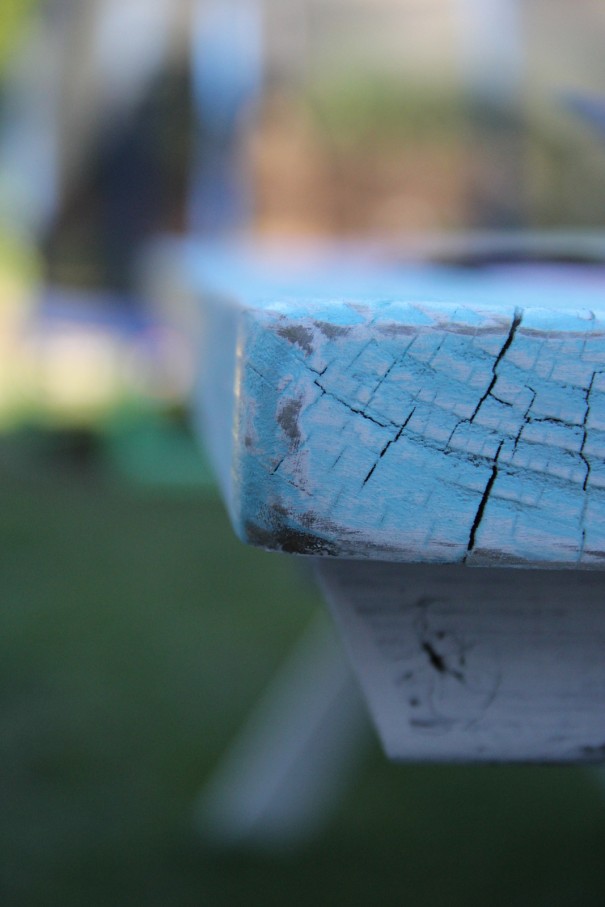 Because I wasn't sure how these paints would hold up outdoors in the elements, I ended with two coats of a clear outdoor spray paint to seal it.
And now I'm ready for Spring, fresh flowers, watermelon, strawberries and bbq's with family & friends.