DIY Coffee Filter Lamp Shade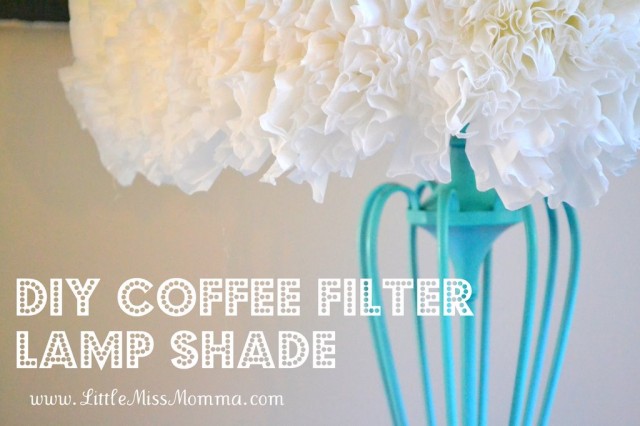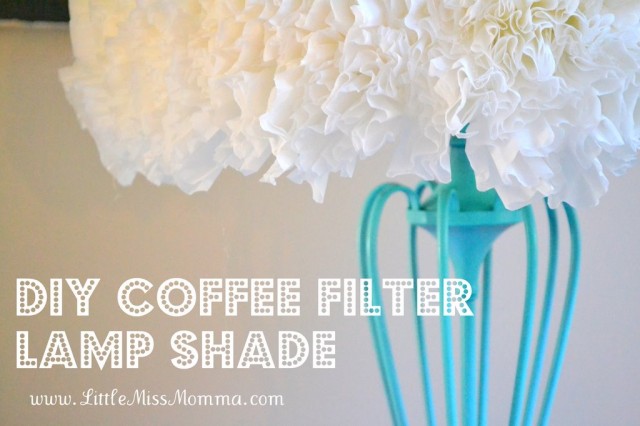 You all know how much I love my Momma.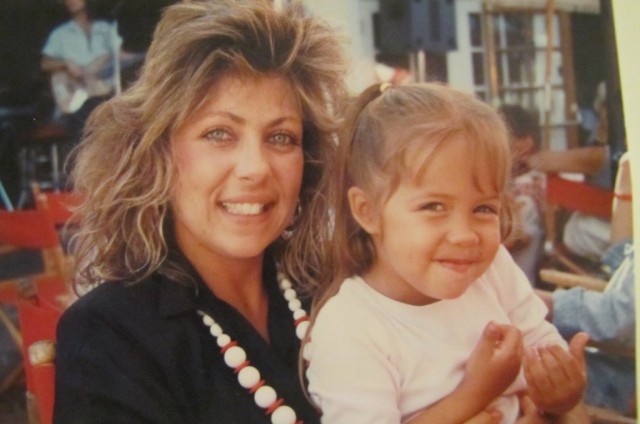 Which is why I'm pretty excited about the new little section you will find on LMM.
Take a look up top…yep, right there…on the second menu bar under my header.
See that tab that says "LMM's Momma". If you put your mouse over it you will see a drop down of each of the fun topics my talented Momma will be sharing with all of us.  Her DIY projects, decorating tips, favorite recipes, and stories of motherhood and even grandmomma-hood. Impart her wisdom, if you will–and I couldn't be more excited.
So here's the scoop on today's project.
I have had this lamp since Ben and I got married. As soon as I discovered my favorite home decor "style", this lamp started living in the garage. The other day, while I was looking for my old rubber stamps, I stumbled upon said lamp. And in my typical impromptu and speed of light behavior, I had that bad boy spray painted robins egg blue in no time. The only problem was now the cream lamp shade clashed.  So I put it back in the garage to collect dust.
Here's where my Momma comes in.
The other afternoon I was begging her to get hip with Pinterest, explaining that she had noooo idea what she was missing.  While showing her the ropes we stumbled upon a dozen or so coffee filter DIY projects.
I can do that, she said.
I handed her my lamp shade and cordless glue gun and said,
Well get to it then.
And she did.
And we took pictures.
And then we got the idea that she should post projects on a regular basis.
And I was happy.
Now, here's Momma's project. Note: We certainly realize we're not the first to create a lamp shade using coffee filters, but we still wanted get our craft on and share the fun with you.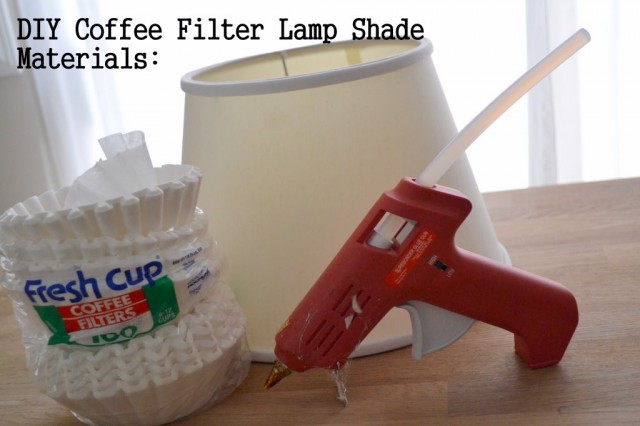 Coffee Filter Lamp Shade Supplies:
Lamp shade of your liking
Hot glue gun and 3 to 4 large glue sticks
2 to 3 packages of coffee filters (160 per bag at the Dollar Tree). I used a little over two bags.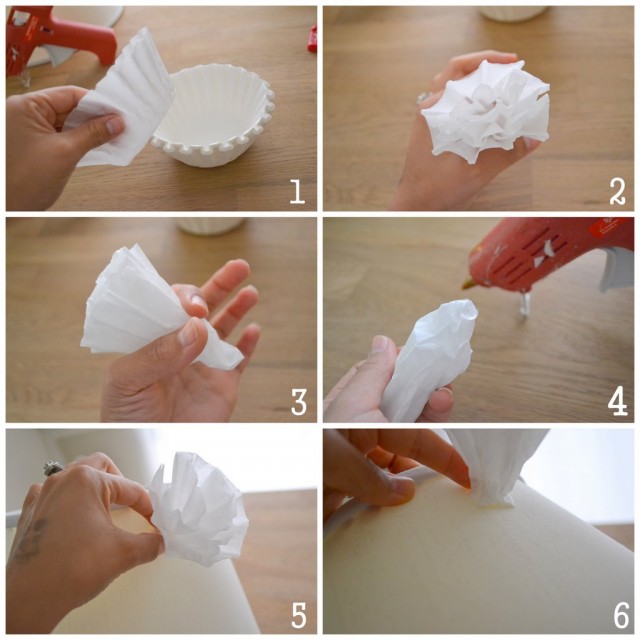 1.  Separate the coffee filters
2  Cup the filter gently between your finger and thumb
3. Be sure to expose enough of the bottom of the filter to apply hot glue safely
4.  Apply hot glue to the end of the filter
5.  Quickly and carefully attach the hot glued end of the filter to the lamp shade
6.  Place them as close together as possible
After burning my fingers several times, I got smart and started using the end of a thick sharpie instead.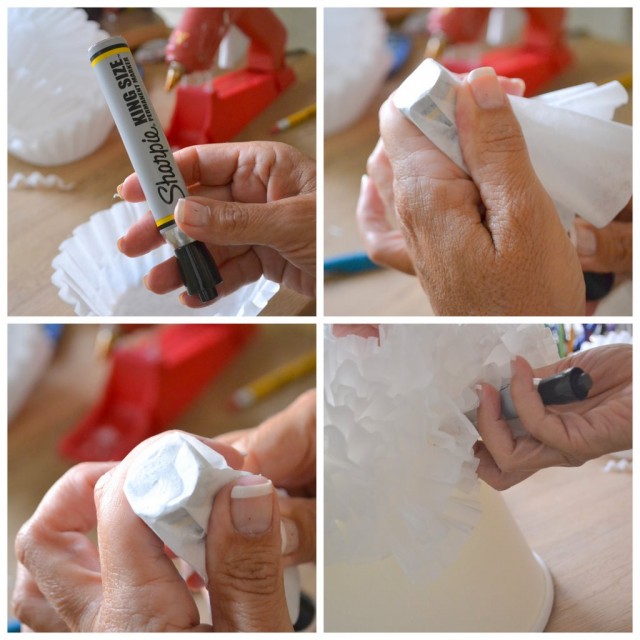 Once I figured out the sharpie shortcut…
This only took about an hour and 20 minutes to complete.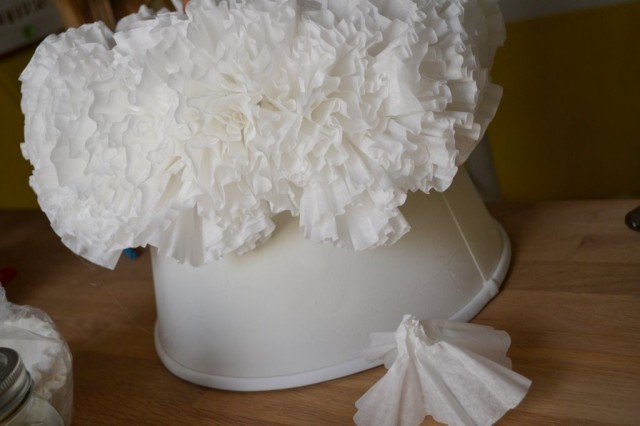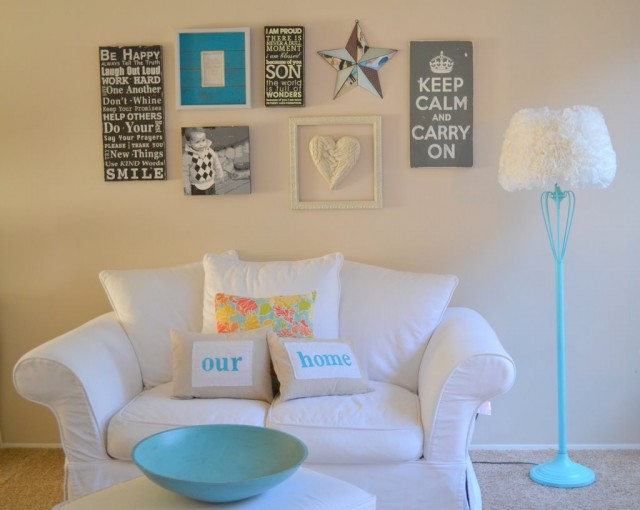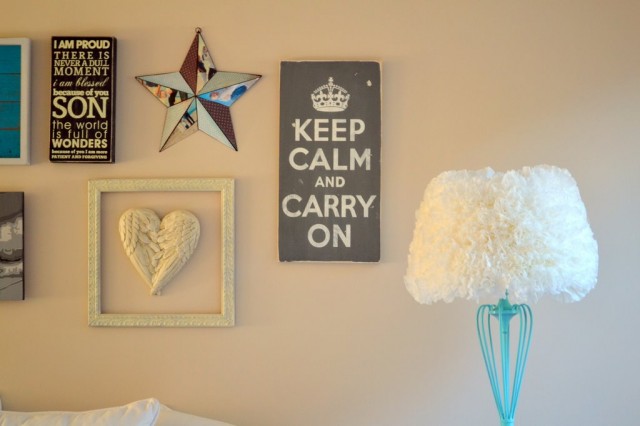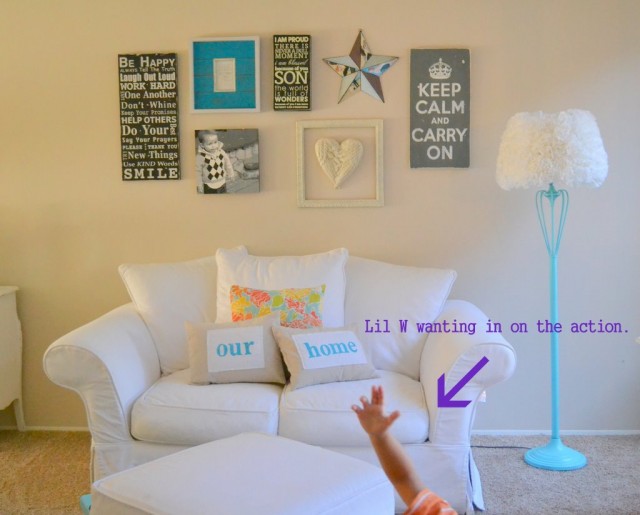 I can't wait hang out with you guys again!
-Michelle
{Little Miss Momma's Momma}