On My Mind: 5 things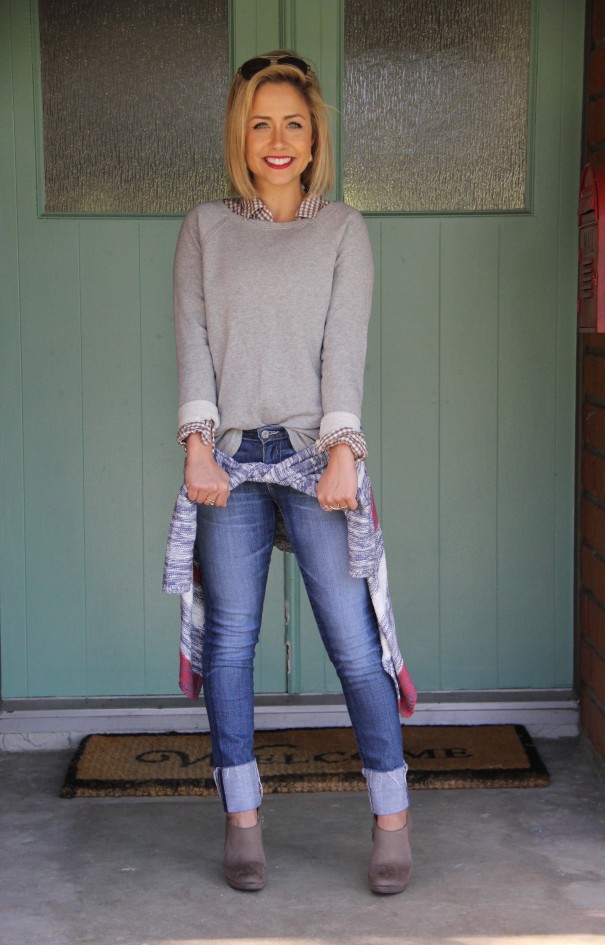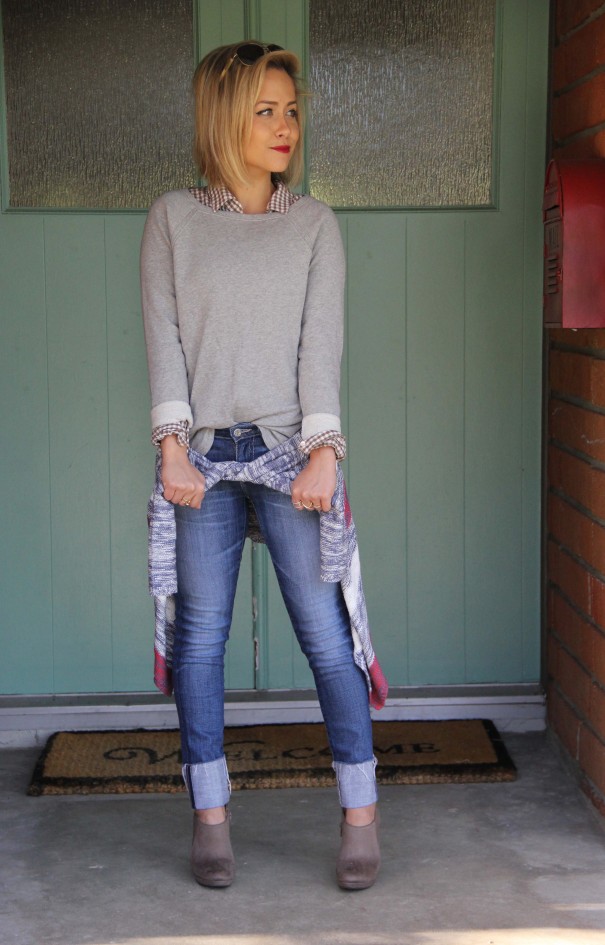 button down  //  sweatshirt tunic  //  sweater  //  shoes (similar)  //  jeans  //  glasses
Super comfy and classic outfit c/o one of my favorites: J.Jill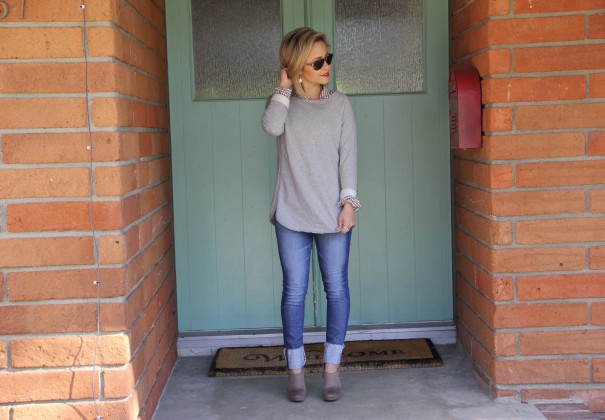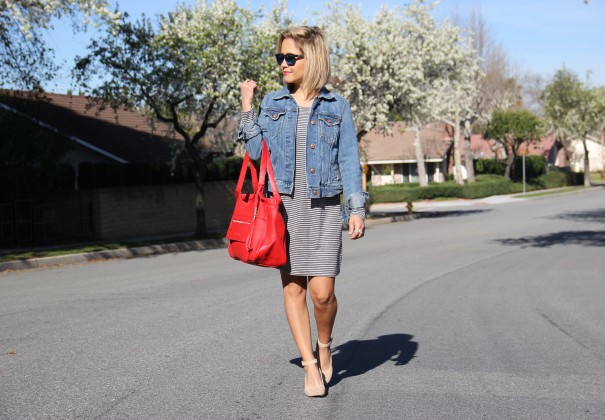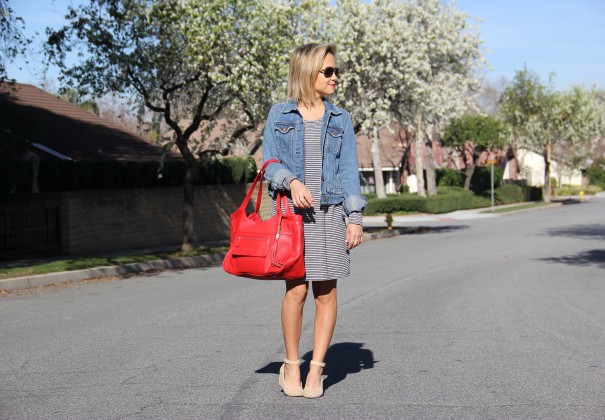 dress  //  jacket  //  shoes  //  bag  //  glasses
I turned 31 this month.  And rather than go on my usual "oh, where has the time gone" rant, I feel more like telling you whats been on my mind for 31.  5 quick things  that I've been thinking about lately:
Embrace the good in each season.
It could be your toddler's terrible twos. It could be that you're still 3 sizes away from fitting into your favorite jeans.  It could be an awkward hair cut.  It could be that your house is an unorganized nightmare. Whatever it is, it's only a season—at it shall pass.  So often, when the kids are melting down or being especially "wild" and I'm feeling completely helpless, I'll look over to Ben and give him one of those looks that says "what have we gotten ourselves into".  Without fail, every time I shoot him one of these looks, he smiles back and reminds me, "this is what you always wanted babe".  And he's right.  These boys of mine, this little family we've made, this home we've nurtured—they are the answer to years of prayers.  THEY are the season of life I've looked forward to the most over the years.  So I sure as hec better not focus on the dirty dishes and temper tantrums and lost library books.  There will always be yuckiness—we just have to work extra hard to not let it overshadow all that is beautiful in the phases of our life.
Get you hair wet.
Back before Wes and Sawyer were even a blip in my mind, I knew I would be the momma who got her hair wet when swimming.  And jump on the trampoline. And have nerf wars. And build forts. And jump on the bed.  And go barefoot. And eat cookie dough.  Because having kids is the perfect excuse to never grow up.
Take off your make up.
Be vulnerable with relationships you want to cultivate. Start by not wearing makeup in front of your friends.  My naked skin is not pretty.  Not pretty at all, in fact.  I have lines and spots and scars and marks that tell the stories of my more careless youth.  I'm no stranger to feelings of shame when someone happens upon me with no foundation. But that's why we need friends–friends who let us air out our shame in their front yard with no judgment and prove to us that we can be loved despite our flaws.  Show them you trust them with your nakedness.
Don't let compliments go unspoken.  
You know that nice thing you're thinking about the person standing in front of you telling you a story, or the lady ringing you up at the store, or the teacher at your sons school, or your sister in law…. Maybe it's the fabulous hair day she's having, or her stunning shoes, or the inspiring message she just shared with the group, or her example of motherhood, or the delicious cookies she baked for you, or the way she lights up a room.  Whatever it is, if you're thinking it—say it.  It feels so dang good to give someone a sincere compliment, to watch their face light up when your kind words prove to them that they are being seen.  Because that's what we want– to be seen, to be validated, to know that what we're doing matters even a little bit.  Never pass up an opportunity to tell someone they matter.
And lastly, a writer I admire's words (not mine): imperfections put people at ease…and I like to put people at ease.
What's been on your mind?