The One Where I Sort of Freak Out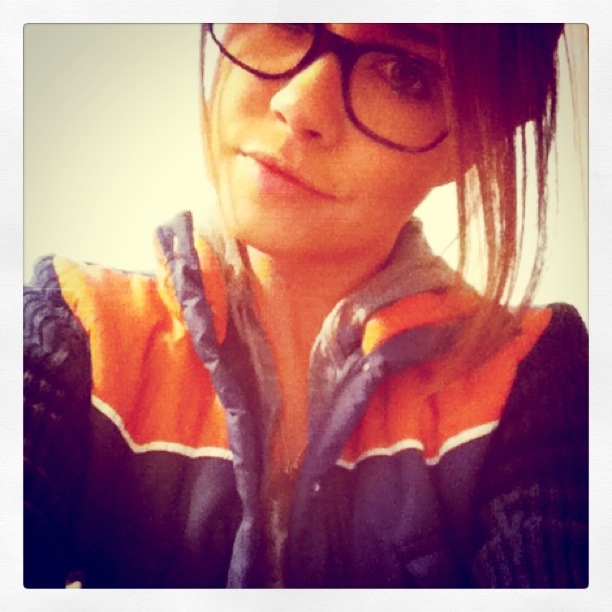 DISCLAIMER: the theme of this post started in one direction, and then somehow it got lost and a bit confused along the way…until in ended in exactly what it is now—my chaotic thoughts. Thoughts of a Mom who is overwhelmed with happiness and excitement at the impeding arrival of her second baby, but who is also freaking out.  Bottom line. And when you freak out, your thoughts aren't cohesive–hence this post.
A cupcake to those who make it through to the last line.
***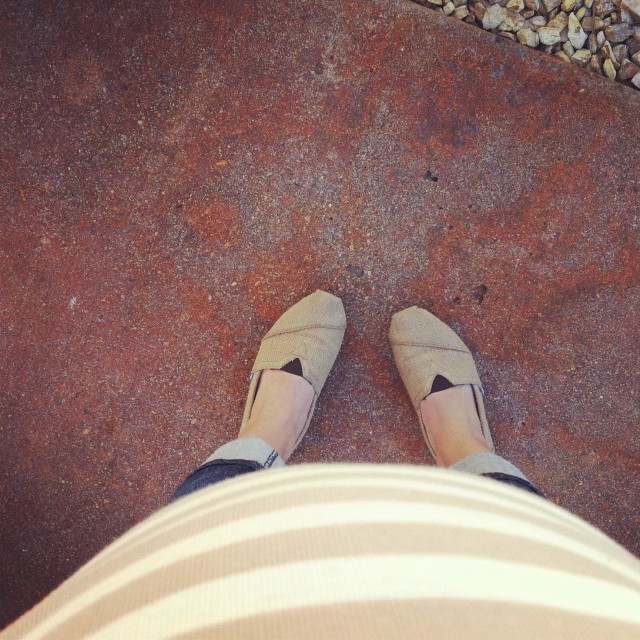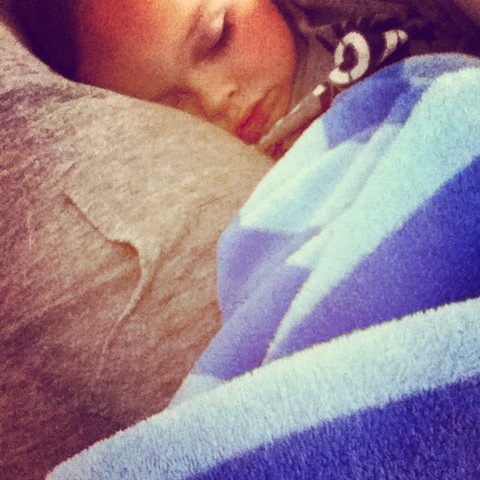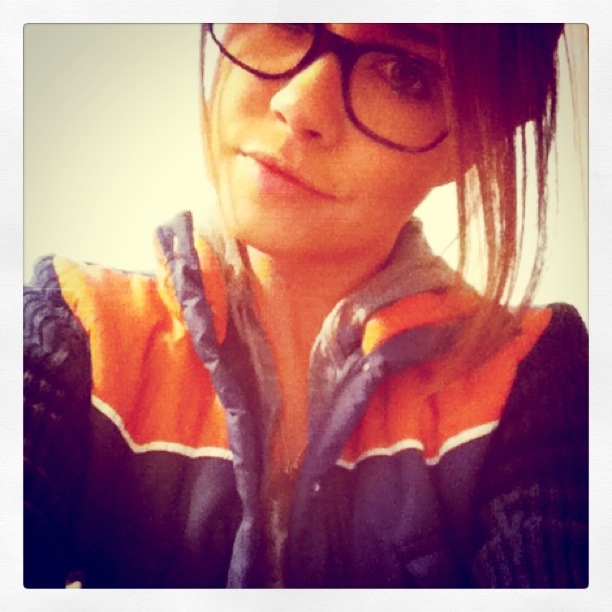 For more reasons than I can list on paper, this will be my last pregnancy.
However, for more reasons than I can list in my heart, this may only be the beginning.
When Ben and I got married, I had visions of a house full of kids.
Running, screaming, giggling, wrestling, coloring, crafting, doing homework at the kitchen table.
I would be the mom who baked yummy after school snacks and played hide and seek in the backyard.
Does this mean, with only two children, that I can no longer be the kind of Mom I envisioned?
Certainly not.
As an only child myself, I have fond memories of after school snacks and games in the backyard.
The number of babies I have will not determine the quality of their childhood.
The difference now though, as a parent myself, is that I have perspective.
When you create that vision of parenthood, you don't take into account that real life issues and obligations like doctors appointments and your child's speech & occupational therapy may soon replace those after school plans.  You never imagine that the needs of one child may infringe on the quality time your other child deserves. And as a Mom, if you spend too much time thinking about these things, you can totally freak out.
Which is pretty much what I have been doing lately–freaking out.
About having two kids.
Two babies.
Two boys who need my constant love, attention and affirmation.
And to make matters worse, I compare.
I look at other Mom's who are surviving with 2, 3, 4, or even 5 kiddos–and they are making it look easy.
Many of them are even single Moms.
And that comparing only makes me feel less capable.
My mind fills with self-doubt:
Why does this feel so hard to me?
Where will I find the added measure of patience I will need for another baby?
When will I ever sleep?
I saw a girlfriends status on Facebook the other day.
We are the same age, the only difference is that she already has 3 kids.
A 5 year old, a 3 year old and a newborn.
Her status told me she was visiting family in California while her husband stayed back home to work.
And all I could think about was her plane ride over here.
Surely it wasn't easy. In fact, it may have even been a disaster.
But the fact is, she made the trip–by herself, without the added assistance from her husband.
And then she stayed here for at least a week–watching all those little ones on her own.
And I know I couldn't do that.
Which sorta makes me feel weak.
And even though I know that "comparisons" exact intention is to make me doubt myself,
I can't help it.
I know I'm a good Mom.
I know I'm the type of Mom who would sacrifice literally anything in the name of protecting her child or ensuring his happiness.
I know that I am making inspired decisions as I raise my boys.
I know that they will feel loved.
I just don't know if it's enough.
I feel like I should somehow be better at this.
Feel more confident in my abilities.
I have this fantasy that I will give birth to our second, precious baby boy…
and then he and I will be whisked away to a tropical paradise–just the two of us…
where we can bond without the interference of real life…
without a jealous big brother,
without a full email inbox,
without clocks…
Just for a little bit.
Just until he can lay on my chest all day long without any interruptions.
Just until he knows that he is loved to infinity and beyond.
Just until he can feel my undivided attention, the way Lil W was able to.
Because that's my biggest fear.
A fear that he won't know he is loved just as much.
A fear that he may not know…
that although he won't have 100% of my attention,
he has 100% of my love.