How to Pack for a Weekend Getaway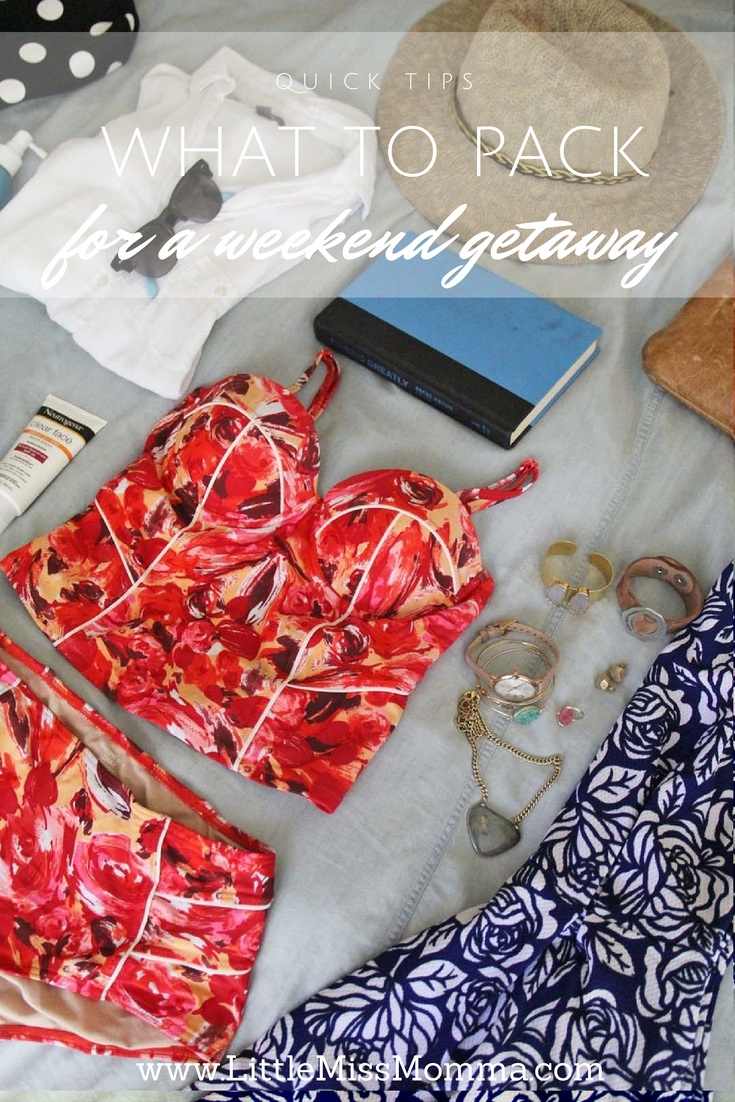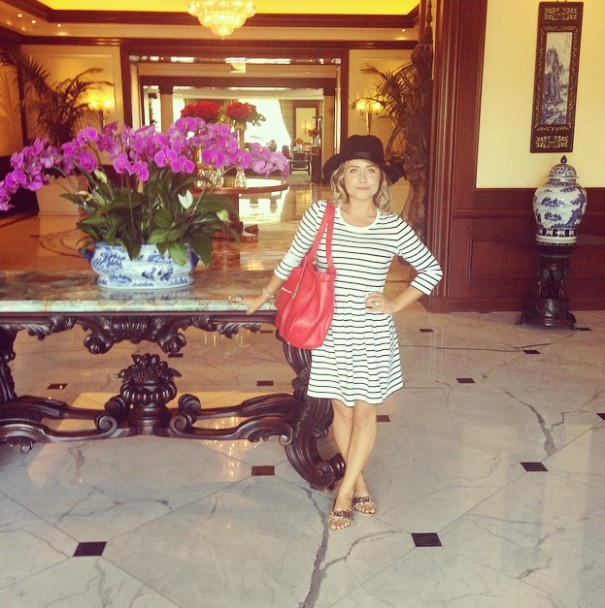 I'm generally pretty terrible at packing for a trip.  I take way longer than necessary to get everything together. I over-pack.  And I end up bringing a bunch of mis-matched outfits that I never feel "cute" in. I've learned that not feeling cute can really put a damper on a getaway.  This last weekend our family had a really fun opportunity to stay at the Four Seasons in Westlake Village (more on that soon). I was determined to get the packing thing right this time.  I followed a few simple rules and quick tips to ensure I didn't over pack and that what I did pack was functional for the activities we would be doing.  And since it actually worked, I thought I would share those tips with you. My tips are nothing monumental, simply a quick list of things that helped me: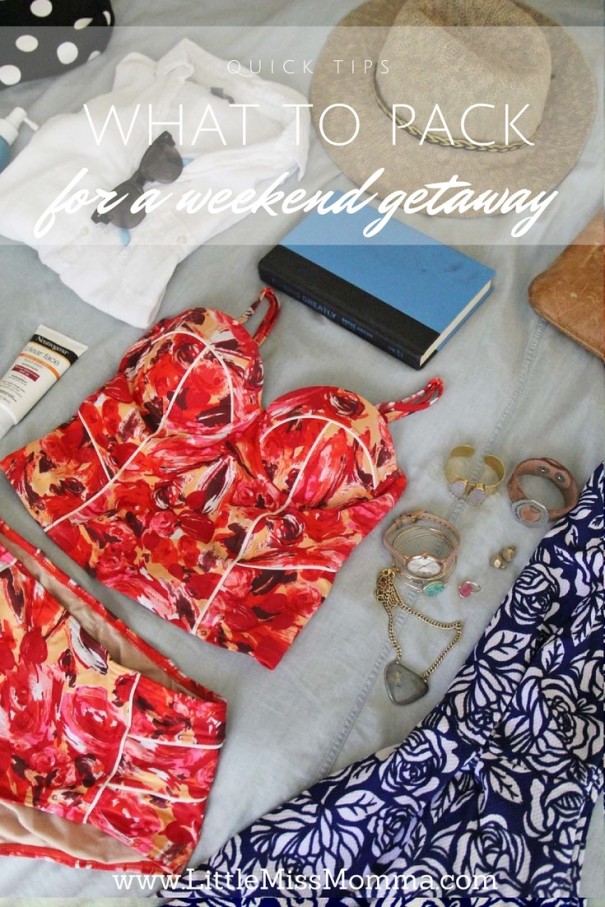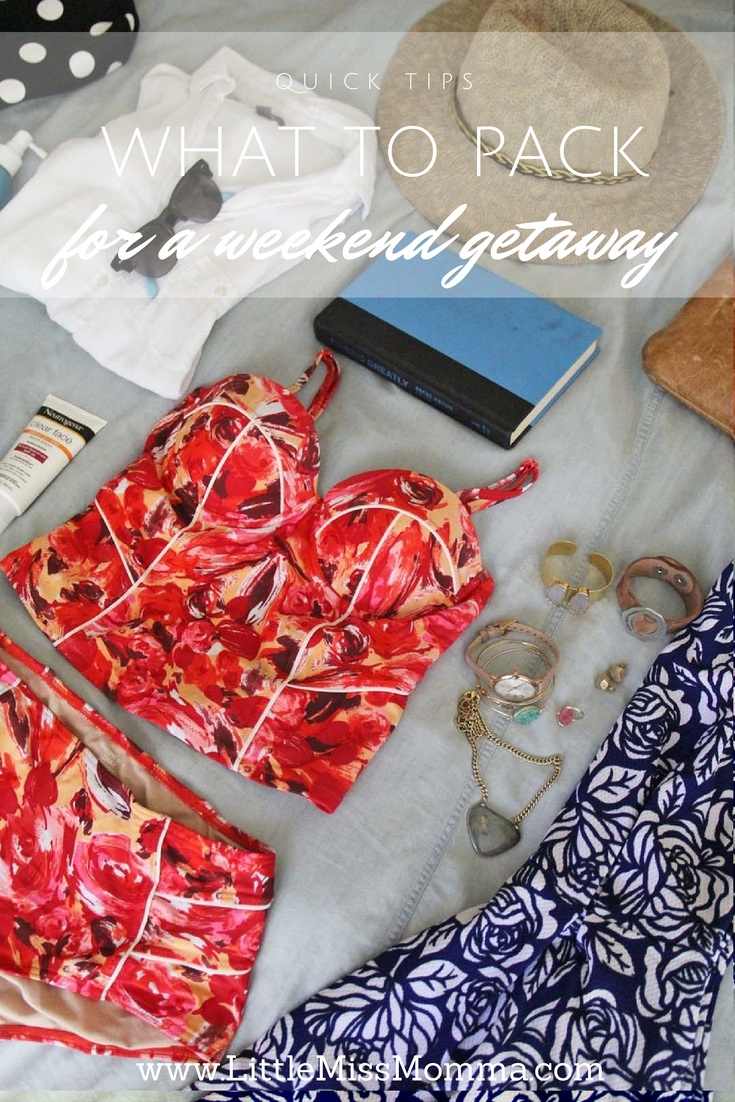 1. Pack by activity: Rather than throwing all my favorite pieces of clothing into a suitcase and hoping for the best, I decided to pack by outfit for each specific activity (i.e. family pool day, date night, spa day, gym/yoga, etc).  The same goes for the shoes and accessories.  I found that I'm way more likely to actually wear the accessories if I decide ahead of time which I'll wear with each outfit–then I divide them into separate baggies and put them on top of their corresponding outfit.  When I put my clothes in the suitcase I don't keep all my pants together and shirts together and dresses together.  Instead I place them in the bag by outfit–so it's super easy when I'm unpacking at the hotel and stress free when I'm getting ready.
2. Pack in your undies: This is my favorite tip.  For me, it is so important that I try on the outfits before I pack them.  There's nothing worse than pulling out a shirt and hating the way it fits when you're already on your trip.  And if you're anything like me, your clothes fit you differently from month to month.  So I pack in my undies–that way I can try on every outfit before I commit to it.
3. Call ahead: Packing toiletries is an absolute pain for me.  They always seem to leak and they take so much space. Especially shampoo and conditioner.  I know, I know–I need to go get travel sizes, but I never do.  Now I call the hotel ahead of time and ask them what brand they carry in the rooms.  My hair can be super sensitive to some shampoos, so when a hotel has good stuff I'm in luck.  The Four Seasons has L'occitane, which happens to be a favorite of mine-so I don't even bother packing it (and then I ask for some extras to take home *wink*).  I often call ahead about a hair dryer too. I've learned that there are several things you can ask to be ready in your room when you arrive (i.e. crib with bedding, hi-chair, extra fridge, pull out bed, etc).  There's no need to wait until your arrival to request these extras.
4. The bag: I pick one "family size" bag and one small purse to bring on my trips.  Both are neutral and will go with all the outfits I've packed.  This trip I brought my red Lily Jade bag and my smaller, black Better Life bag.  Both colors went with the clothes I packed.
5. Kid tips: I always bring extra pj's for the kids in case there is an "accident" in the middle of the night. I also let the kids fill one small bin with their favorite toys so that they don't get bored when we're in the room.  When we go down to eat I let them pick one of the toys to bring with them as incentive to be on good behavior (it's works about 20% of the time, lol).  If we'll be swimming I bring my own arm floaties so I don't pay an arm and a leg for them in the hotel gift shop. Also, be sure to ask the hotel if they offer any fun "surprises" for child guests.  Sometimes they'll have a scavenger hunt, or welcome cookies, etc–many of which are complimentary.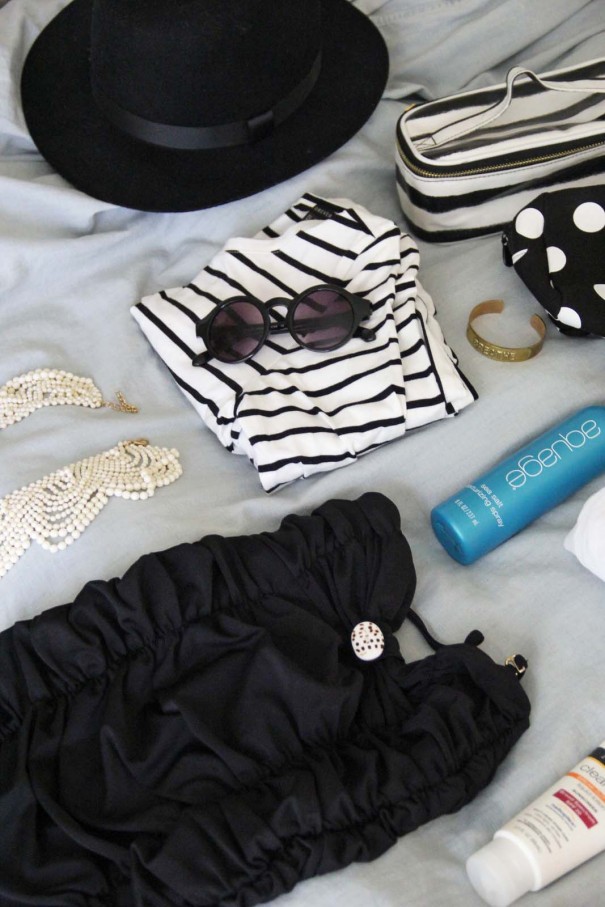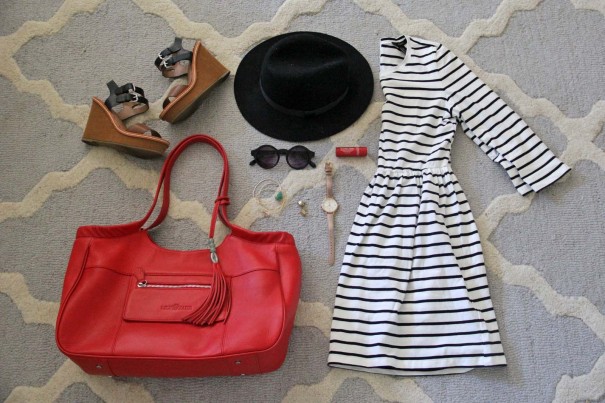 Day 1: Arrival Outfit
shoes: Target
hat: Urban Outfitters (similar)
bag: Lily Jade
dress: F21 (floral, baseball,
glasses: F21(similar)
watch: Fossil
lip: Sephora (cherry)
bracelets: Wrenn Jewelry
earrings: Lisa Leonard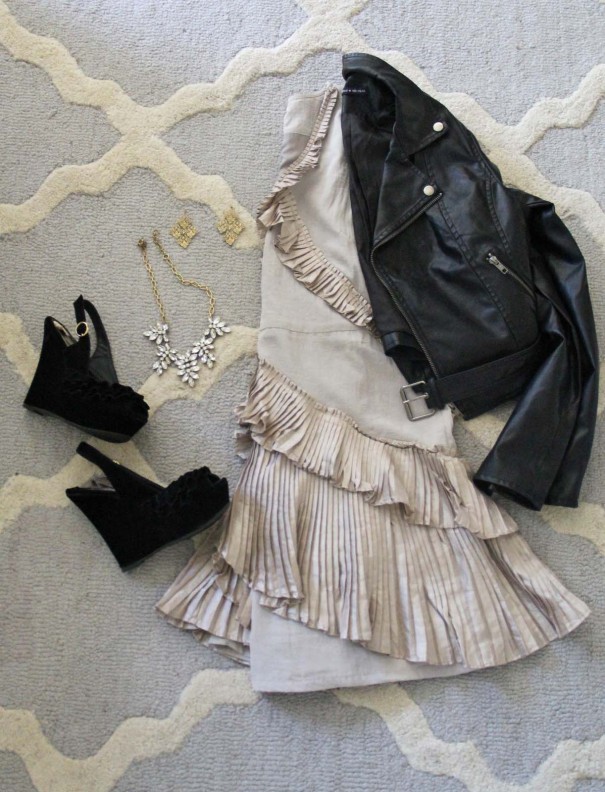 Day 1: Date Night
dress: GAP (old)
jacket: Brandy Melville
necklace: J.Crew (similar)
earrings: Stella & Dot
shoes: super old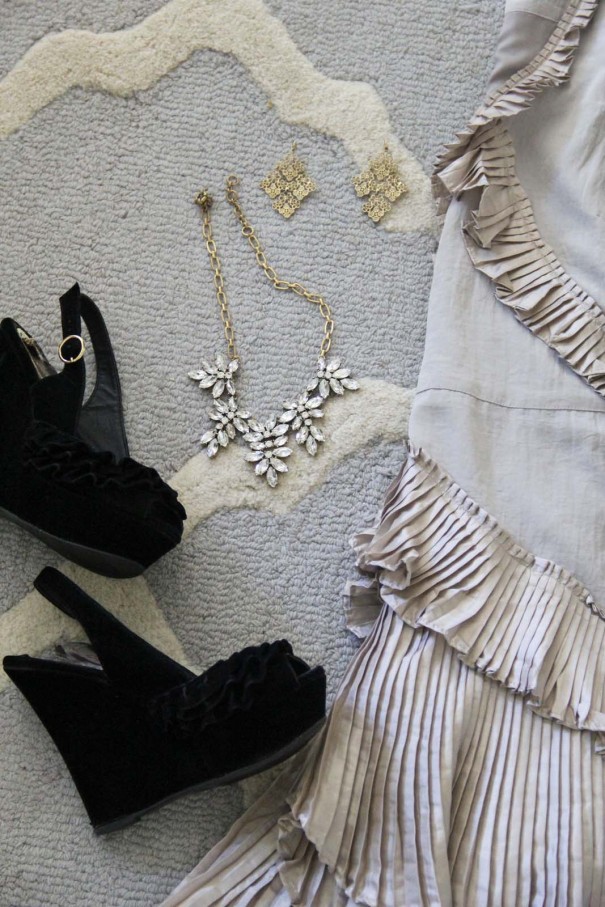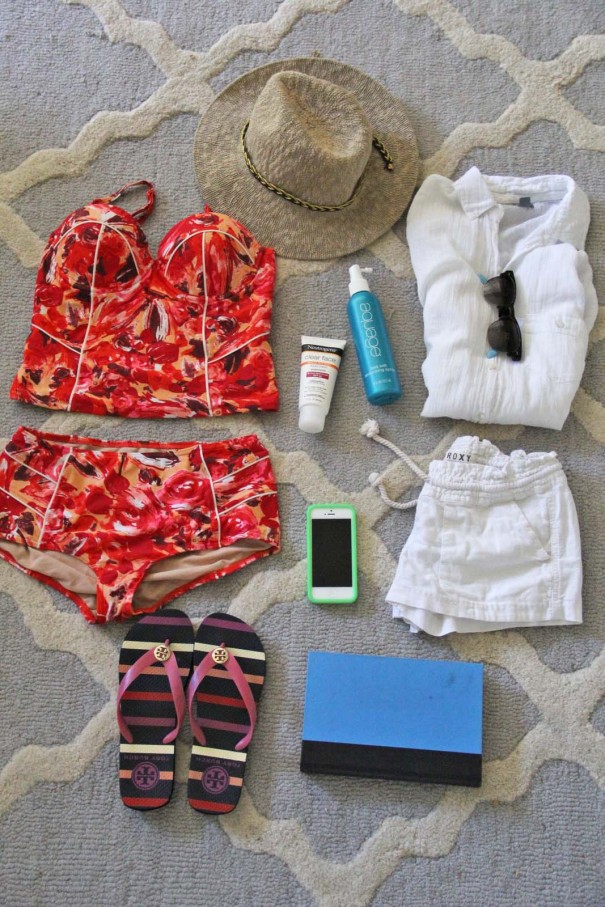 Day 2: Family Pool Day
suit: Down East Basics (last year)
shoes: Tory Burch (similar)
shorts: Roxy
shirt: Aerie
hat: Antropologie (similar)
glasses: TOMS
sea salt spray: Aquage
book: Daring Greatly by Brene Brown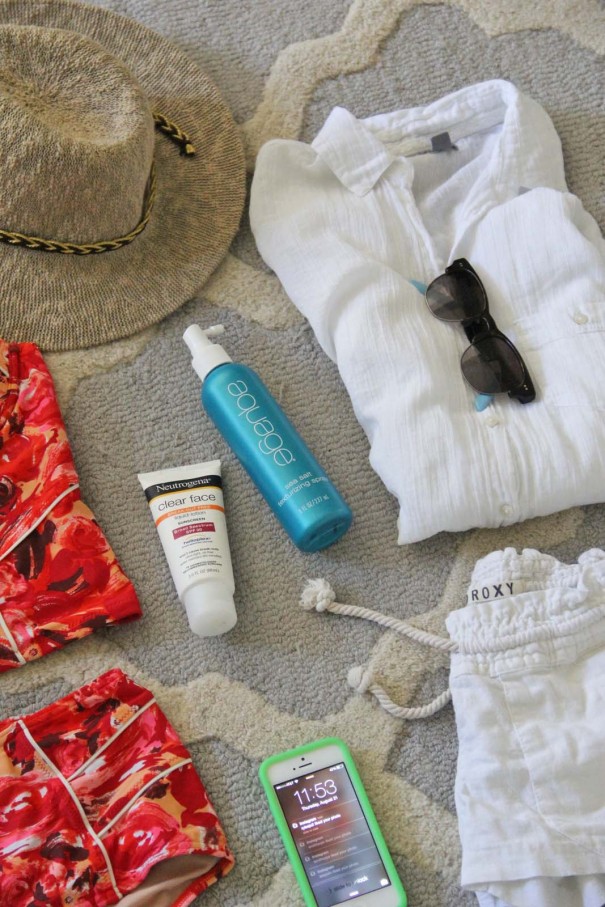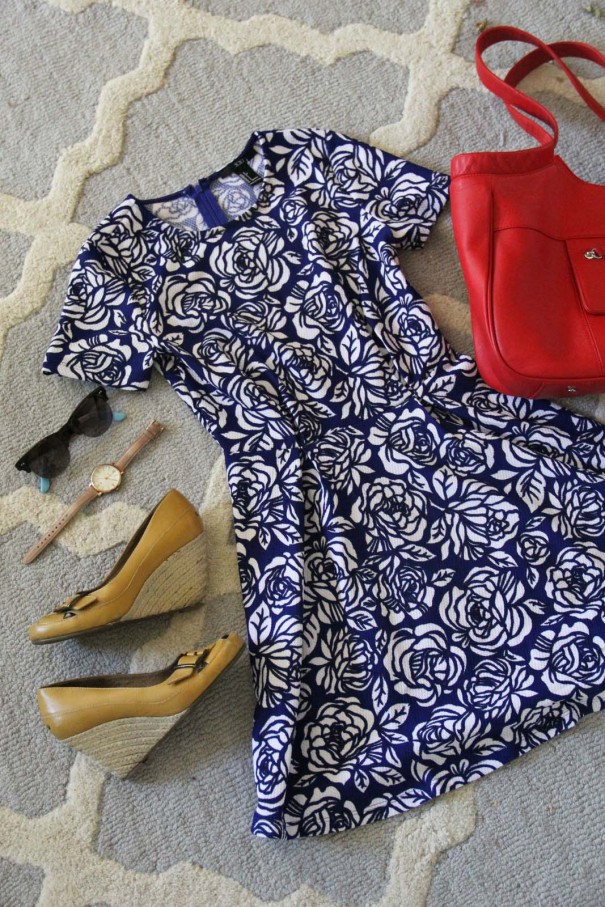 Day 2: Family Dinner at Mercato Italiano
dress: F21
shoes: Aerosoles (old)
glasses, watch, bag: (see above)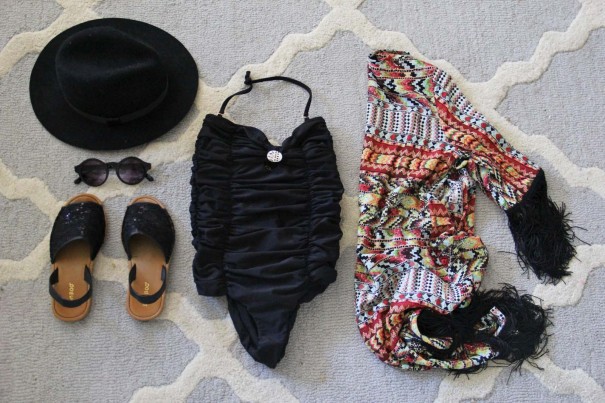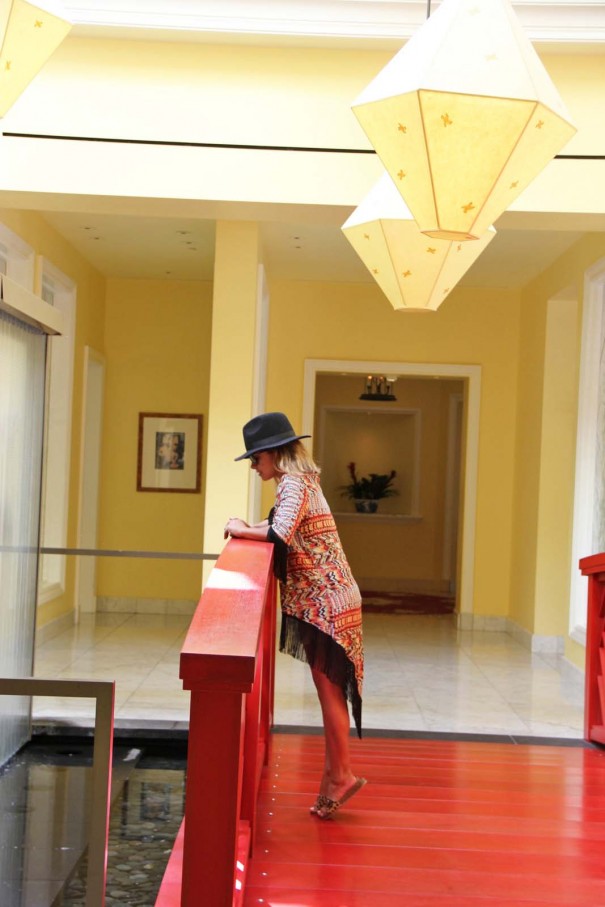 Day 3: Spa and Pool Day/Girls Only
suit: Anthropologie (runs very small) currently on mega clearance
hat and glasses: see above
kimono: tjmaxx
black shoes: tjmaxx
leopard flats: see below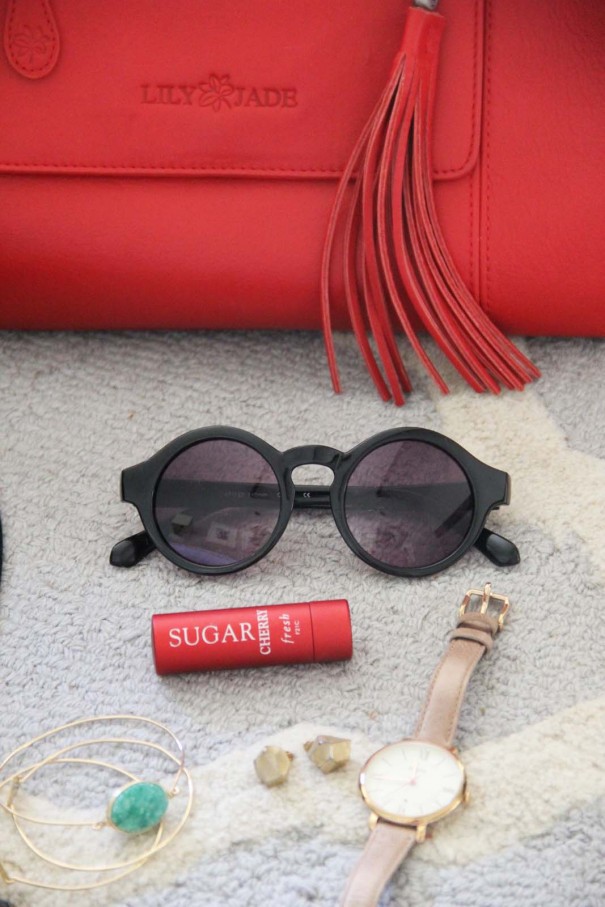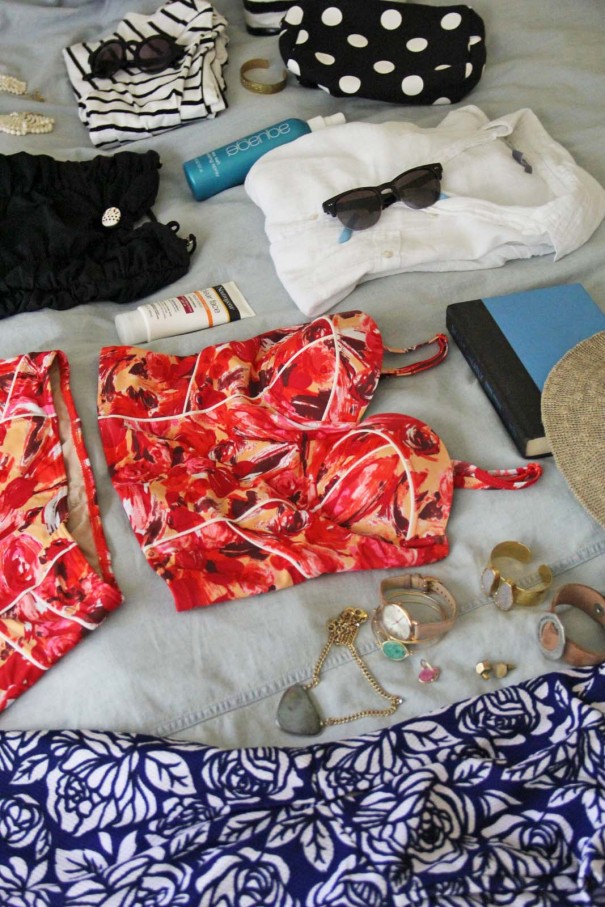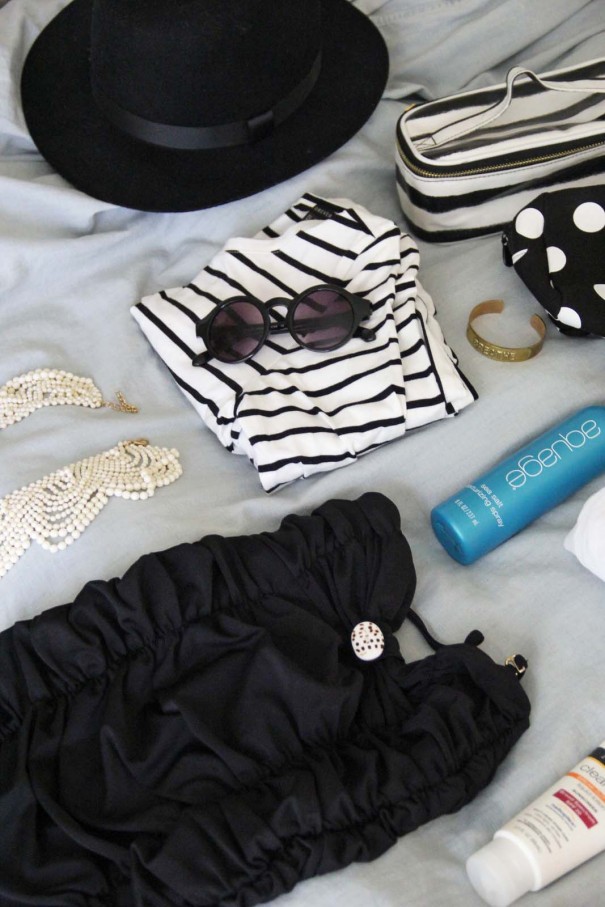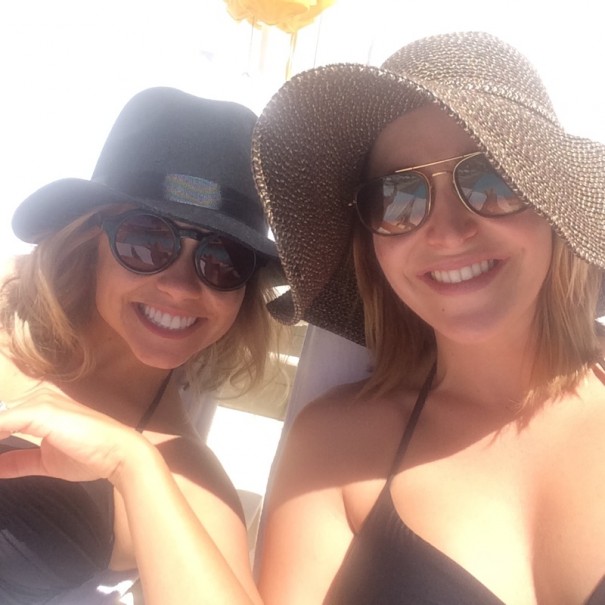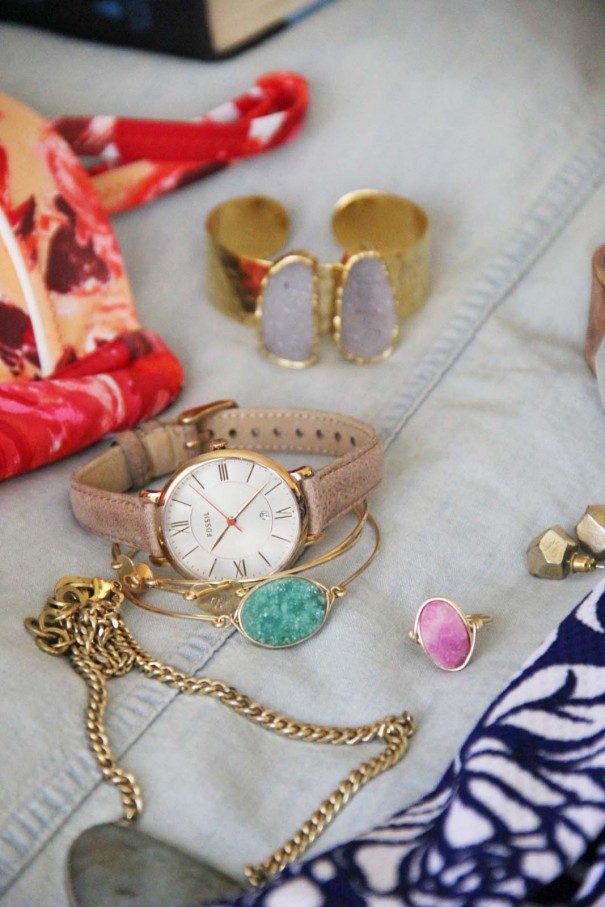 necklace and cuff bracelet: SLDesigns
rings and bangles: Wrenn Jewelry
watch: Fossil
I also brought these Seychelles as rover shoes–the pair that are guaranteed comfortable and I know I can slip on with any outfit: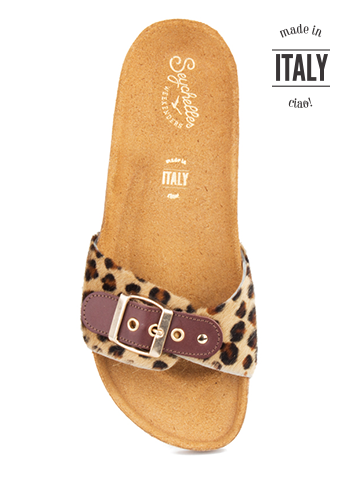 Happy packing!