Read part 1 here.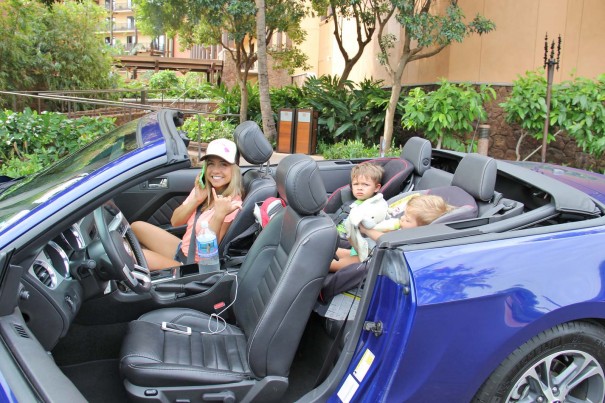 In my last post I talked all about our experience at the Disney Aulani.  Because there was so much to do, we only spent 2 of the 8 days off the resort. The first day we spent checking out the North Shore and the surrounding area. Then because we had so much fun, we went back a second time a few days later.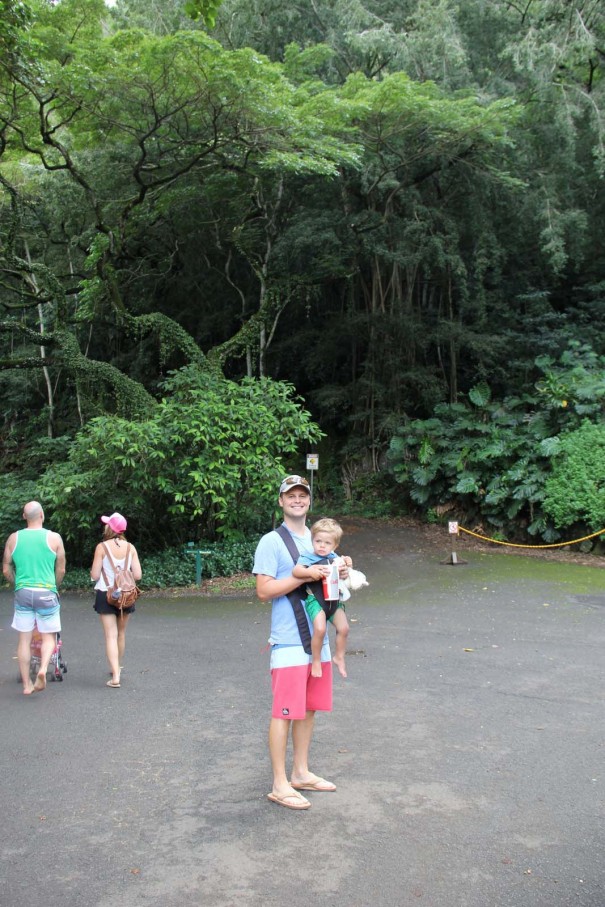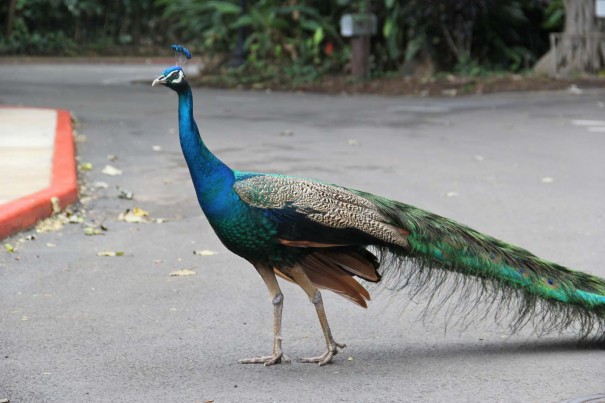 We did a quick hike to Waimea Falls. This was the perfect hike for families with small children because the entire path is paved.  Normally you are even able to swim in the falls, but because of recent rain it wasn't safe (and it was super muddy).  We didn't have the greatest experience on this hike because the kids got tired and were then frustrated that they couldn't go in the water.  The majestic beauty was lost on them.  Also, it was a bit pricey for a quick hike ($15 per person–probably would have been worth it if we could have gone swimming).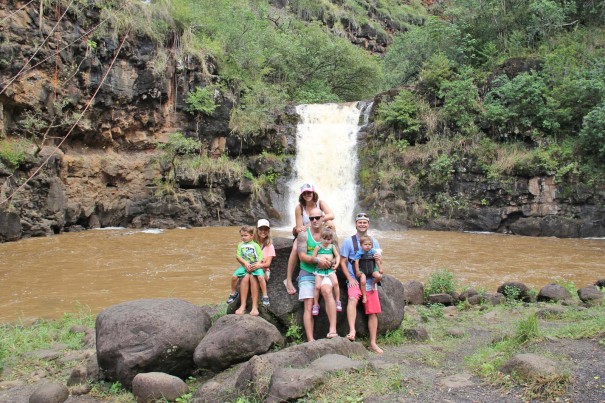 Then we stuck out like a sore thumb as the only tourists checking out the local surf spot. I have never seen water conditions that were so intense. No amount of convincing could have gotten me in that water. But it was absolutely beautiful and we even were graced with a rainbow.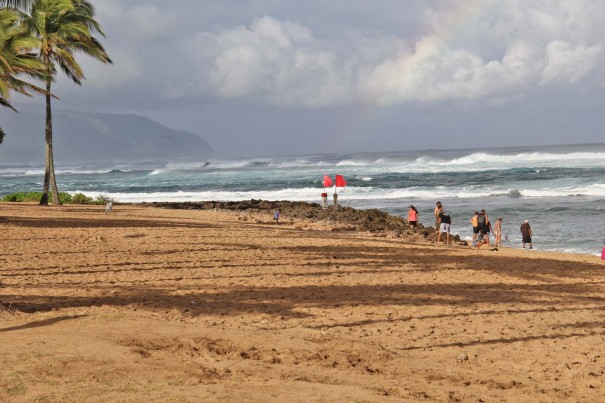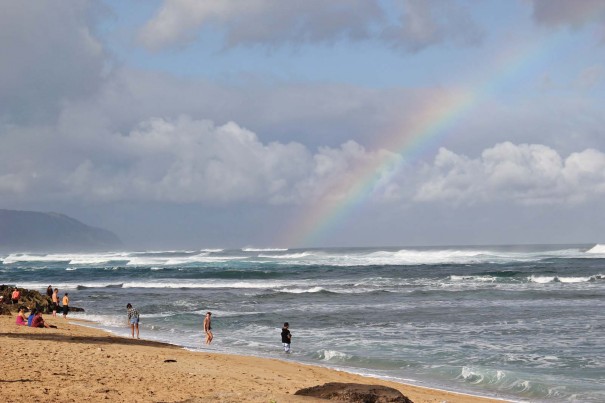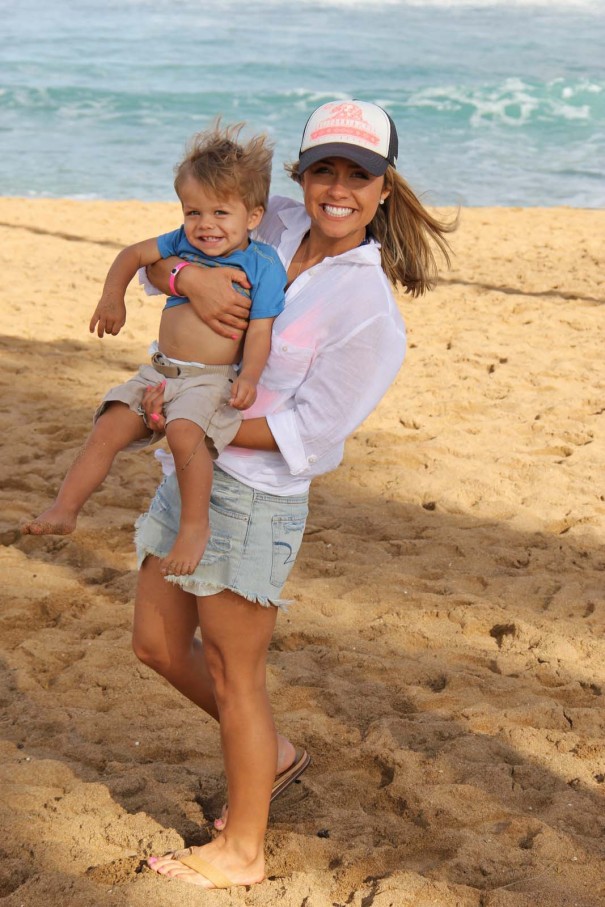 hat and coverup details here.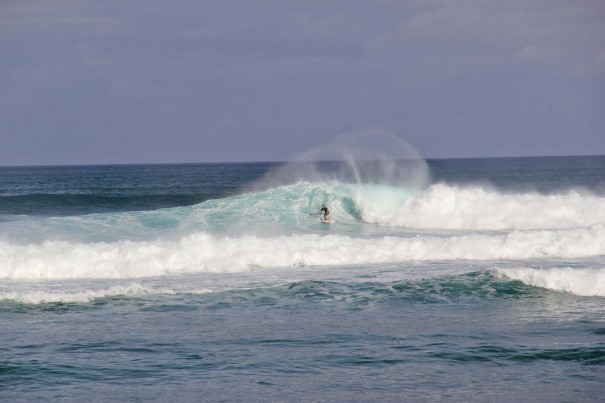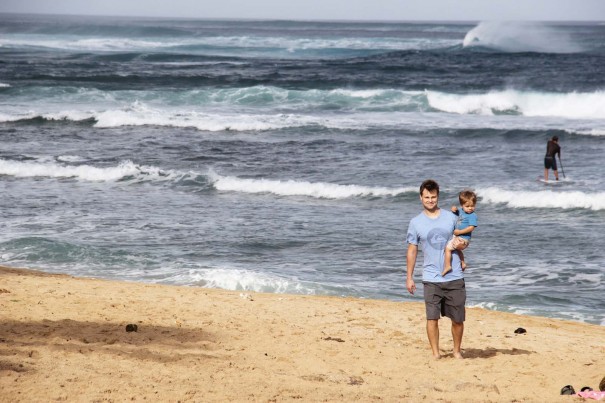 Then, there I was, minding my own business, standing at the edge of the beach taking pictures of Ben wrangling the kiddos off in the distance, when I turn to my right to see someone I positively recognize. It couldn't be…oh, but it was. JACK JOHNSON! Ya know, just hitting up his local surf spot like it ain't no thang.  I was star struck.  It's something extra rad to see a celebrity that you LOVE. But I kept my distance (aside from this creepy, stalker photo I took).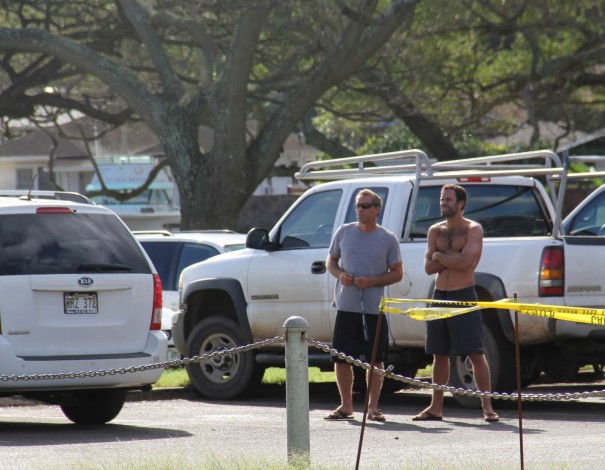 We headed into town to hit up some food trucks and local vendors.  No, we didn't try any of the shrimp trucks that y'all recommended and I'm super bummed about it. But we did try the crepes, fish tacos, fresh coconut and a crazy/amazing hotdog wrapped in a french roll. Best. Food. Ever.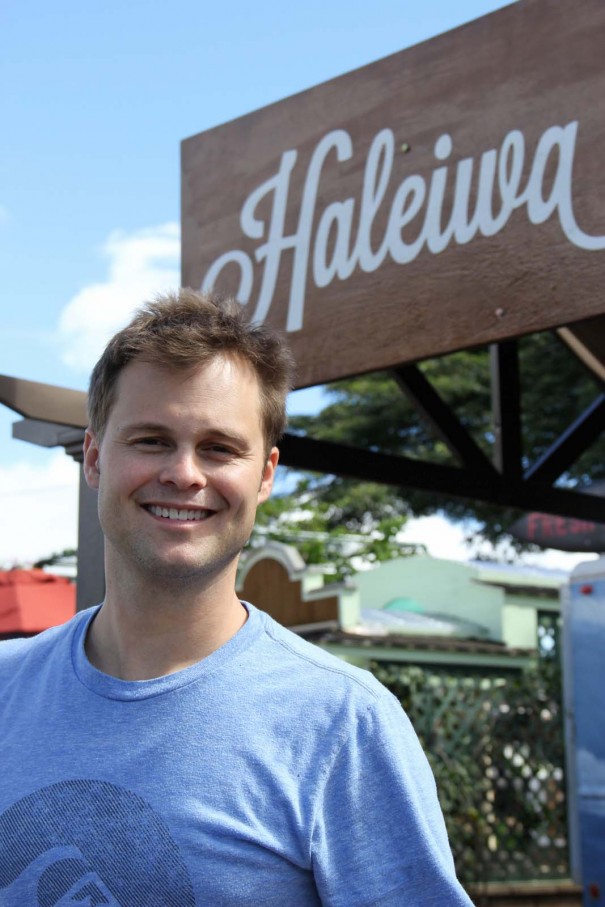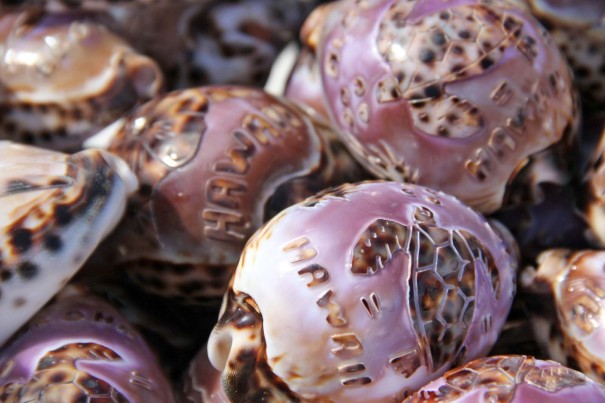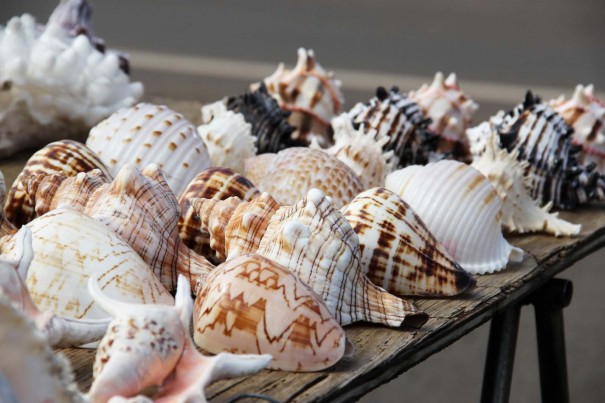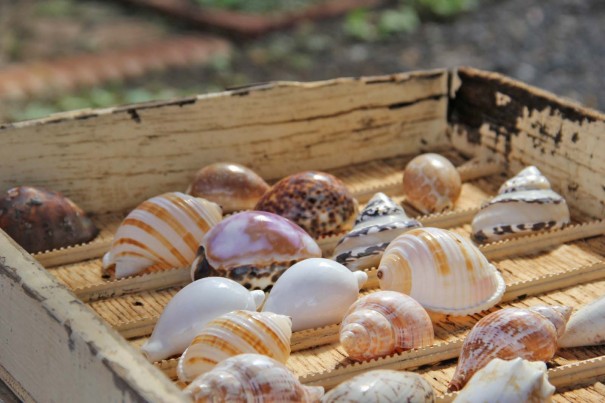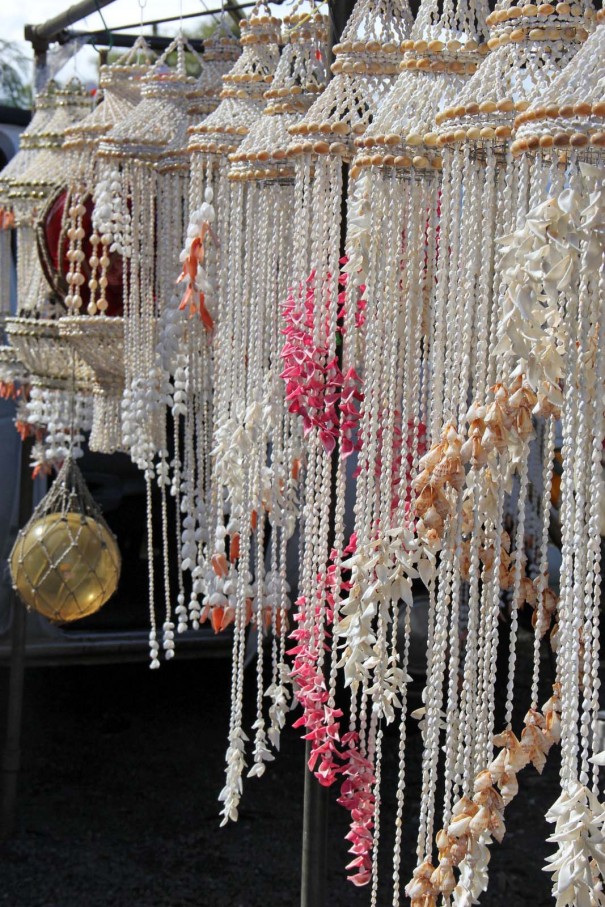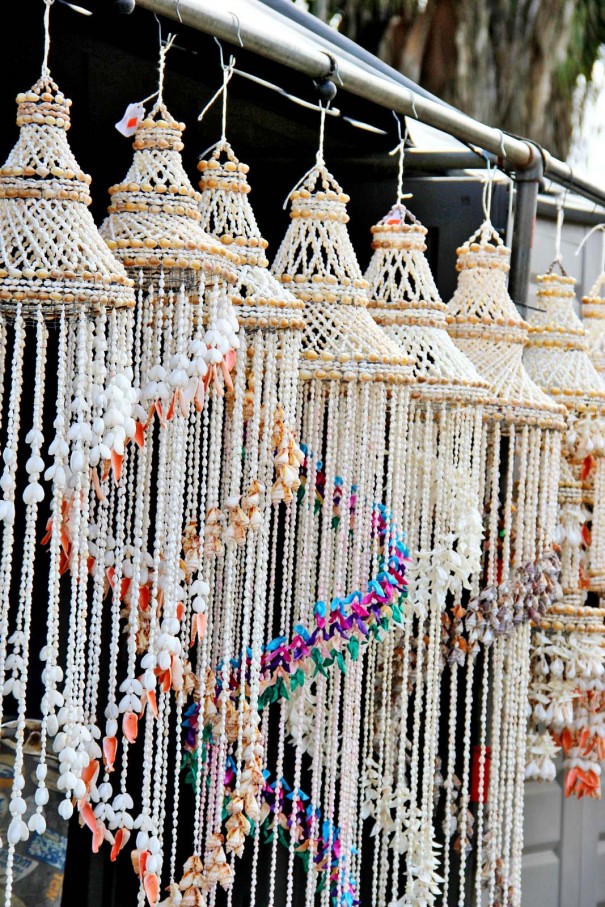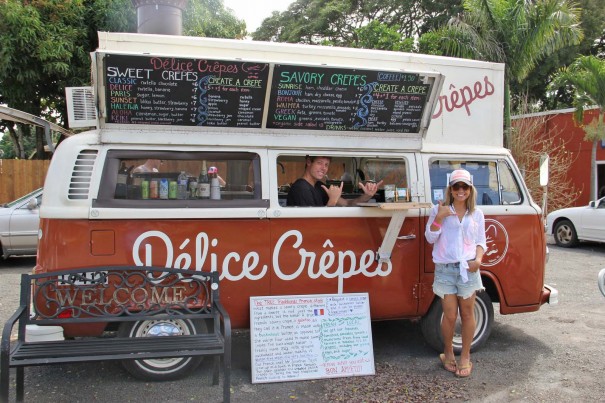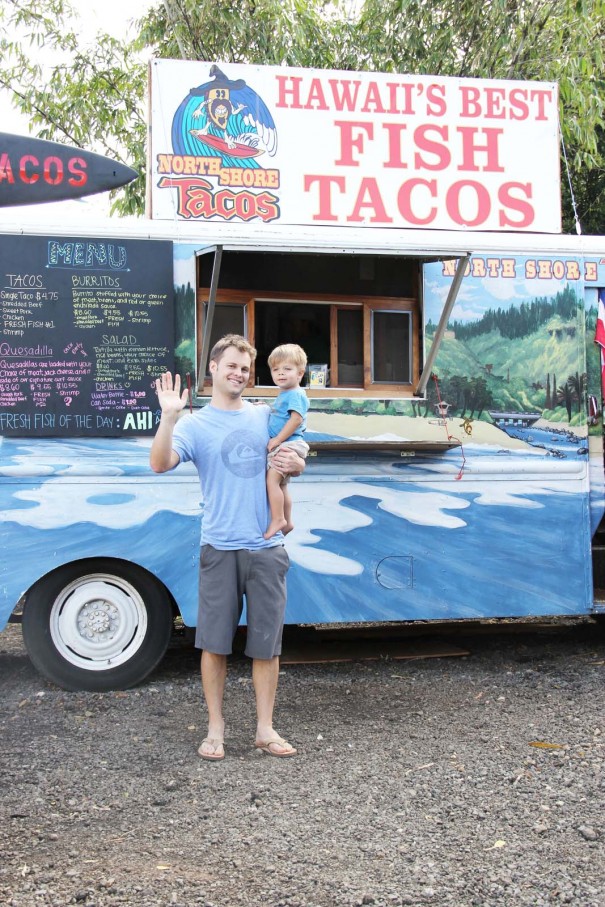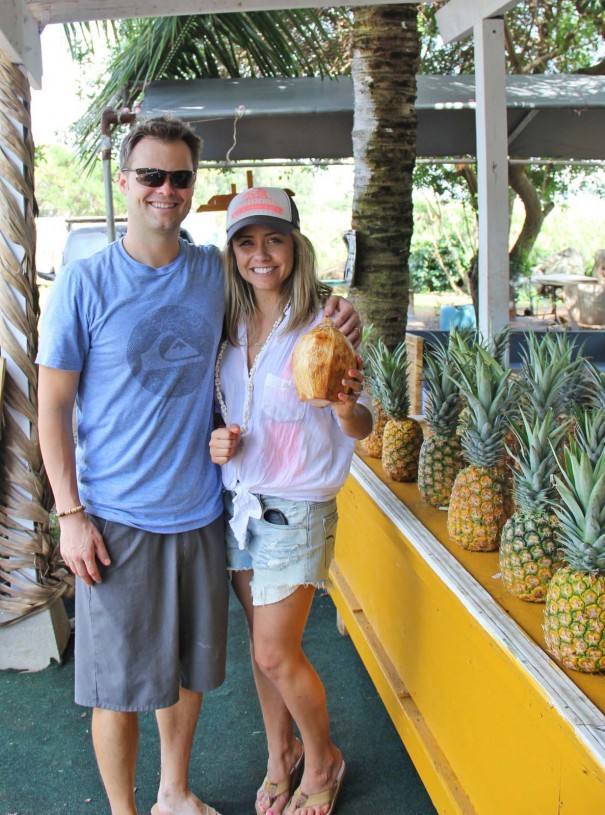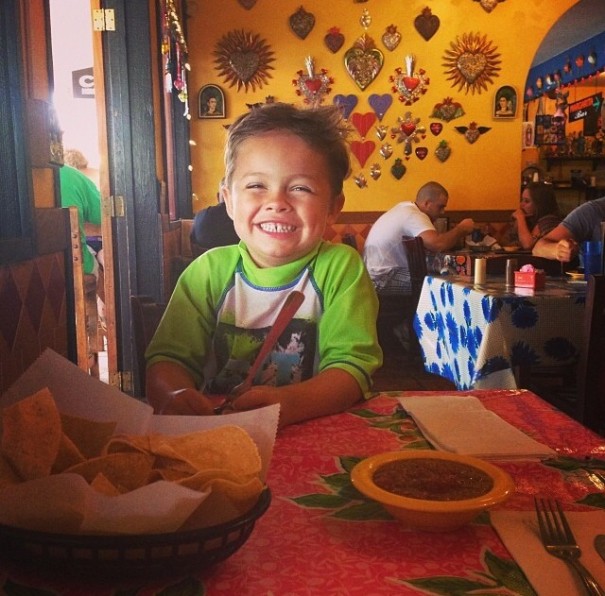 Wes needed a little alone time with Momma, so we went to Cholos to get his favorite–chips and guacamole.
On the way home from the North Shore, we stopped to visit the Laie Hawaii LDS temple.  Absolutely stunning a serene.  There's something so special about being able to introduce our children to new temples throughout the world.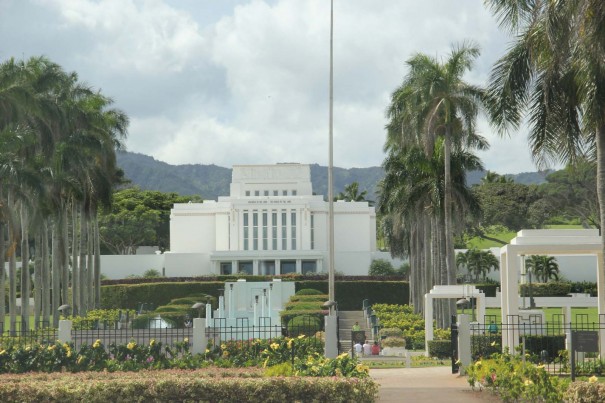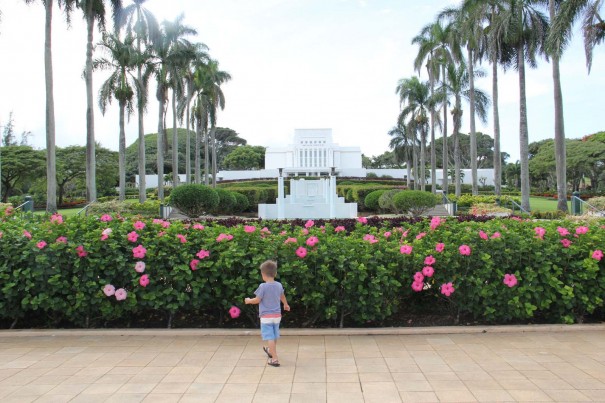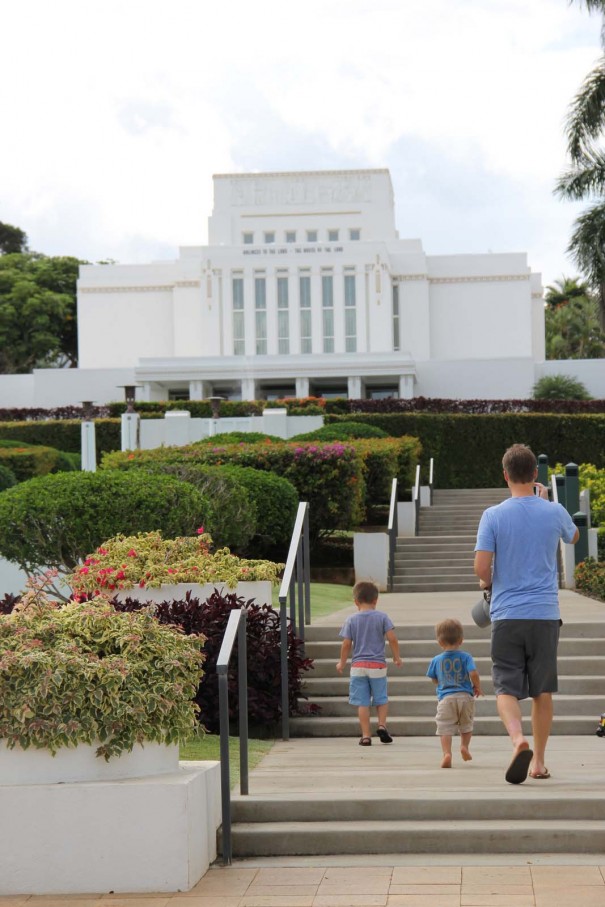 And that's our trip in a nut shell you guys. I know there was so much more to see on the island so I can't wait to go back. Aloha!