Four Seasons Westlake Village Family Staycation: Part 1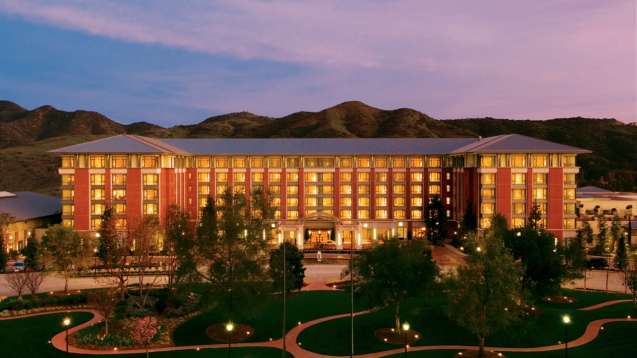 We needed a vacation. Boy did we ever need a vacation.  It had been a loooong summer for our little family. Even though life was the same, it all seemed to change for us over these past few months. We got closer. We got braver. We got tired. We got answers. We got determined. We got sad. We got grateful. We got hopeful…And all this whirlwind of emotions took its toll on us.
When the Four Seasons in Westlake Village approached us with the opportunity to take one last weekend hurrah before school started, we jumped at the chance to rejuvenate with three days of family fun and relaxation.  And that's exactly what it was: three days of fabulous food, breathtaking scenery, over-the-top amenities and family memories.  We spent the weekend only two miles from home yet a million miles away from real life obligations and stresses–it was just what our hearts needed.
We arrived on Friday early afternoon and had the most delicious lunch at The Lookout before checking into our room.  My boys love grandeur, and big buildings, and shiny sparkly things, and waterfalls, and long hallways…so naturally they were jumping with excitement when we got to the hotel.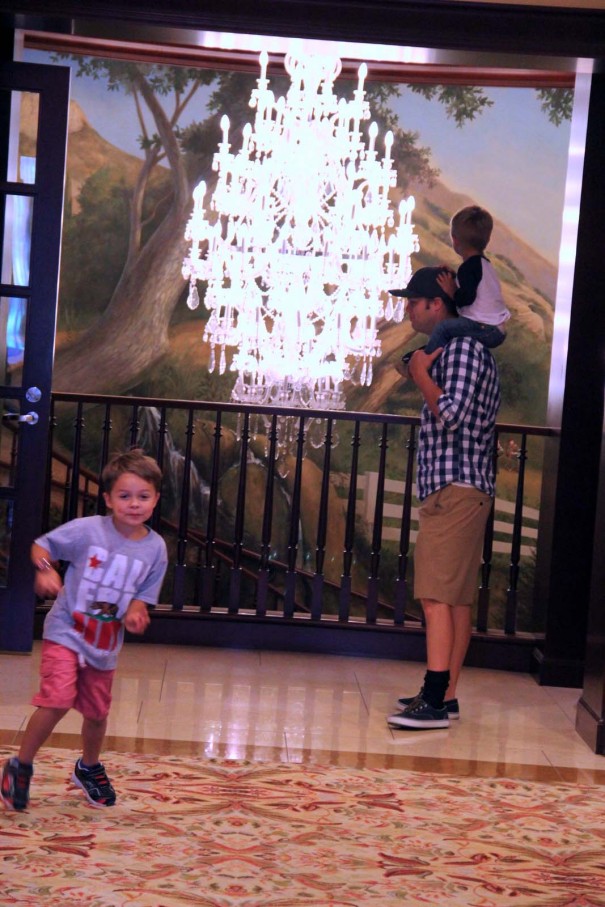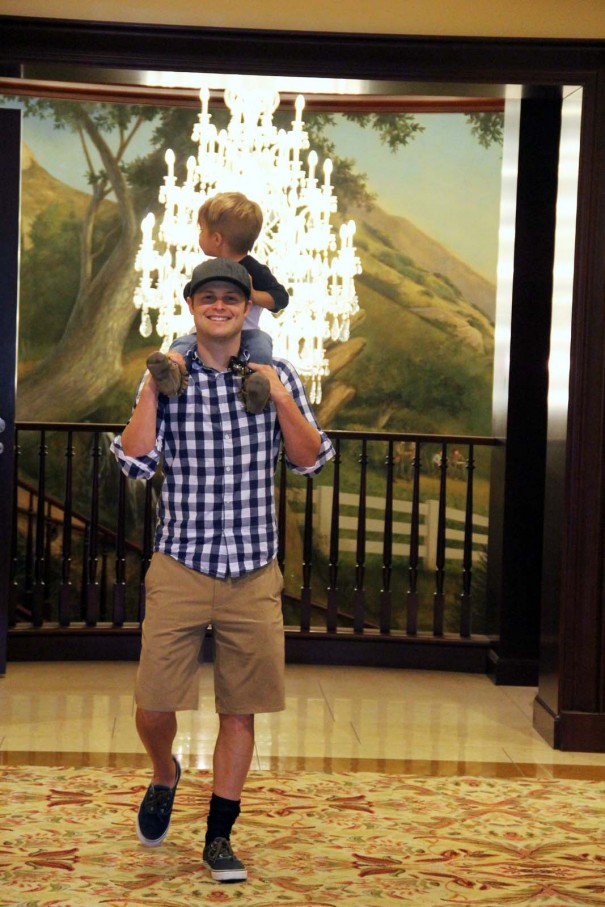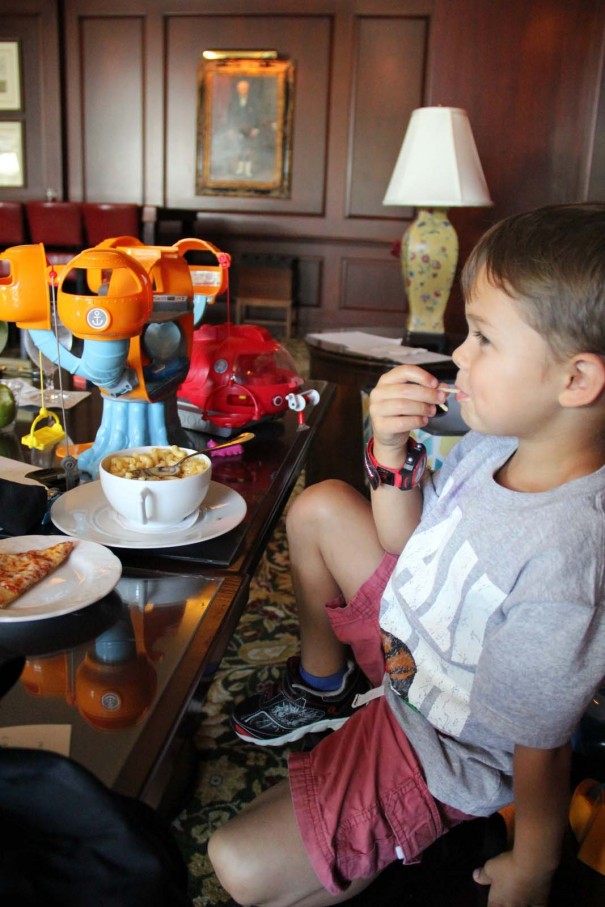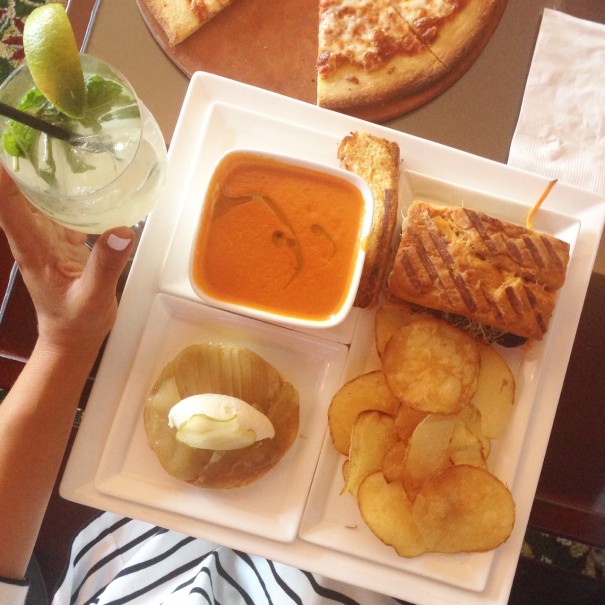 I ordered the 1-2-3 Lunch and a no-jito (mojito without alcohol, yummm).  You guys, that soup right there, wowza!  It's the tomato & gin soup along with an apple tarte tartin (which I ordered 3 more times on our trip, because it's THAT good), homemade potato chips and a mushroom and eggplant sandwich–all made with locally grown, organic produce. The boys got their favorite comfort food: mac & cheese and pizza.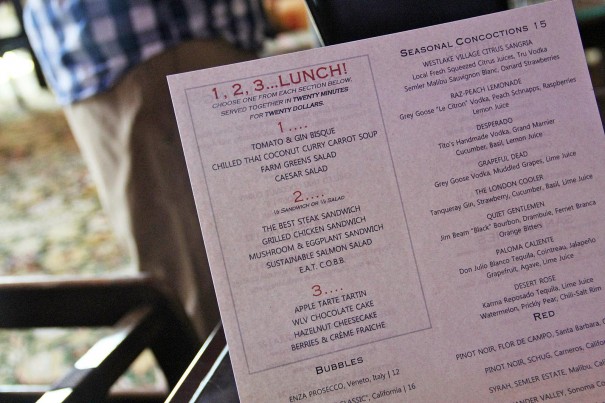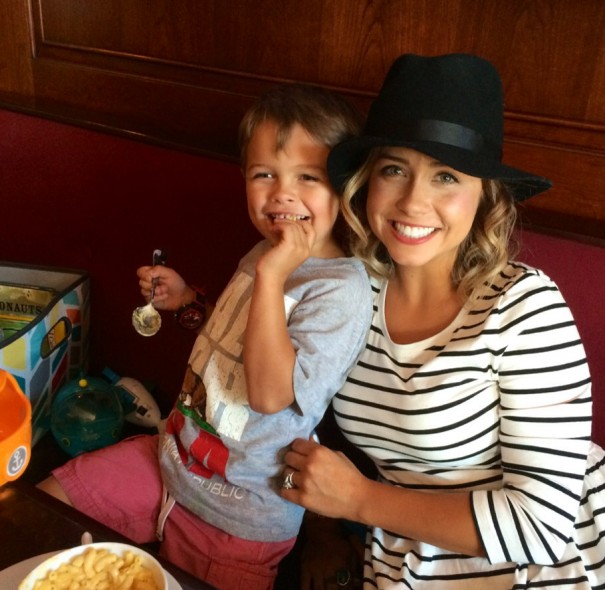 After lunch we checked into our room and walked into the ultimate surprise.  A bowl of crisp fruit, ice cold drinks, fresh baked cookies, coloring books, welcome notes for the kids with their favorite characters, spa robes and slippers for the whole family, a crib already set up with organic baby toiletries, a dog bed, dog bowls and a dog bone for Maverick…and best of all…a tent for the kids with a bed set up inside! Everything had the most personal and thoughtful touch.  In Wesley's words: this is the BEST place ever, said while shoving chocolate chip cookies into his mouth. And in Sawyer's words: coooookies.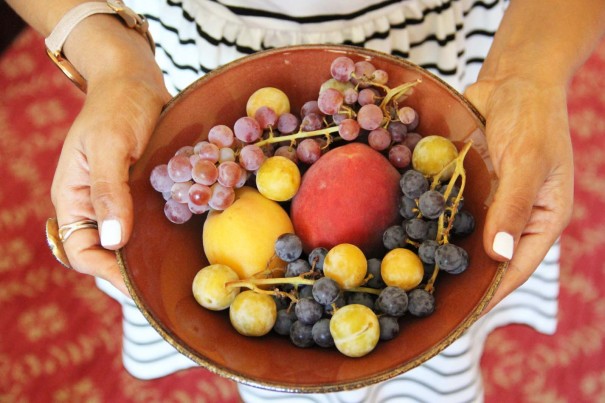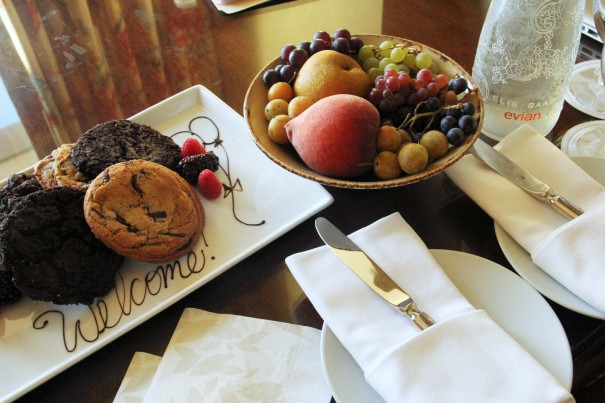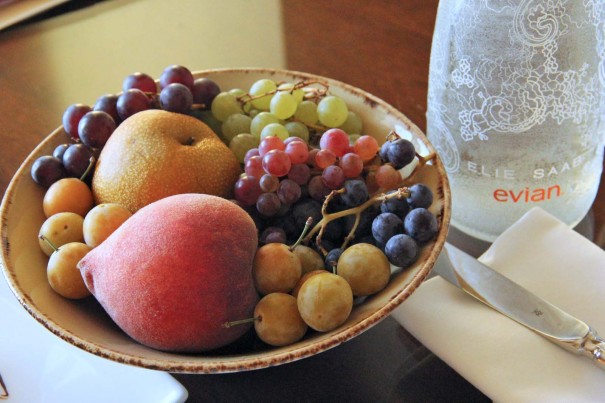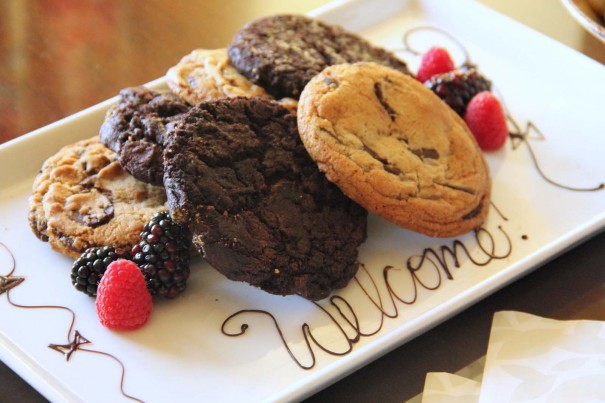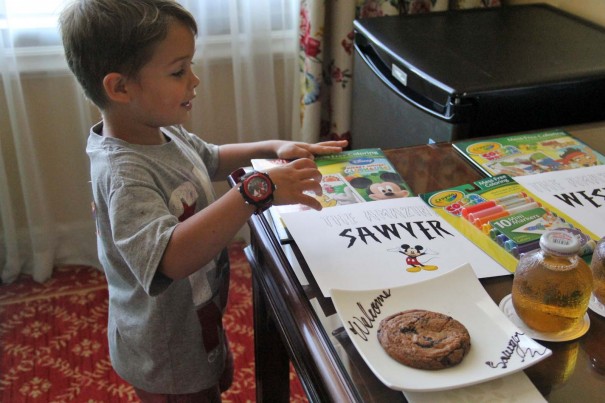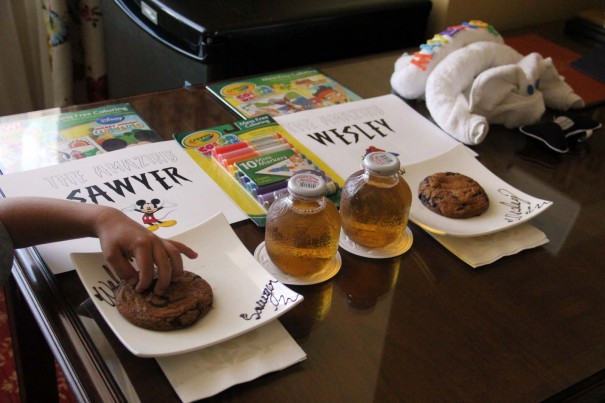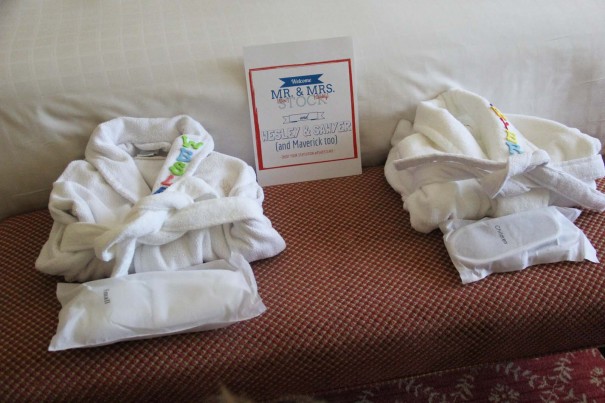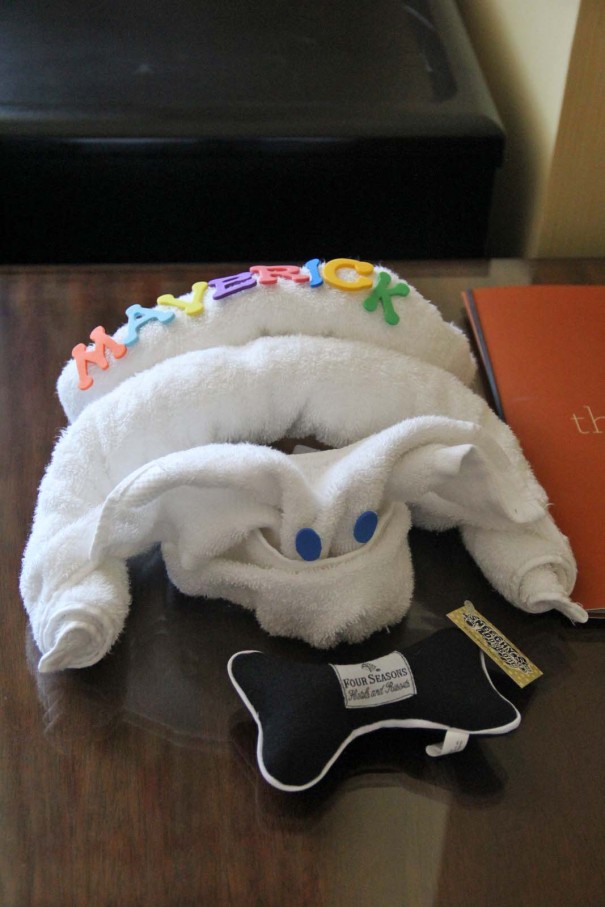 Yep, the Four Seasons is pet friendly!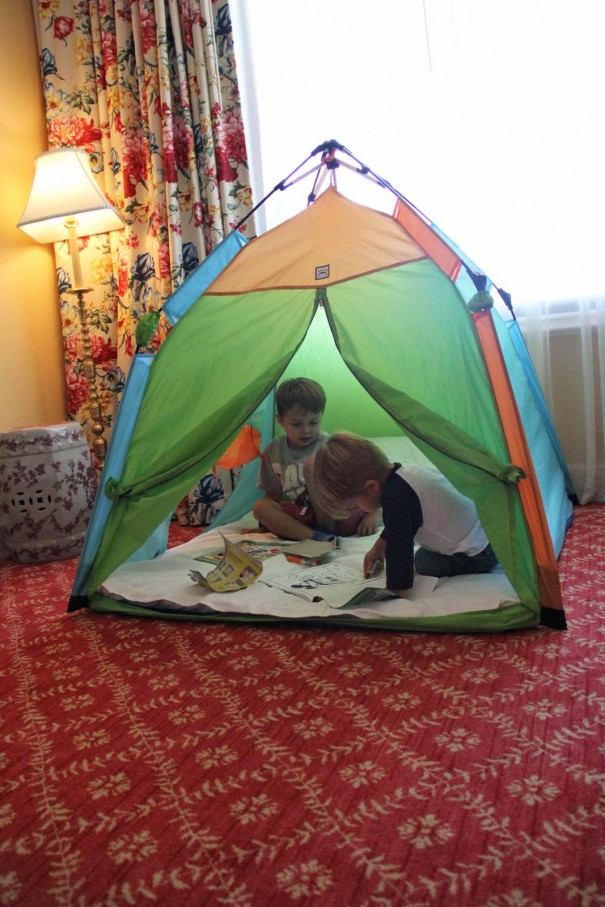 This tent you guys! Wesley and Maverick ended up sleeping in it together because it was so cozy with down blankets and pillows.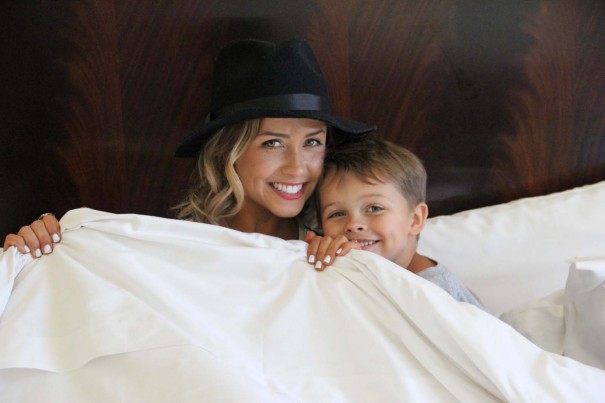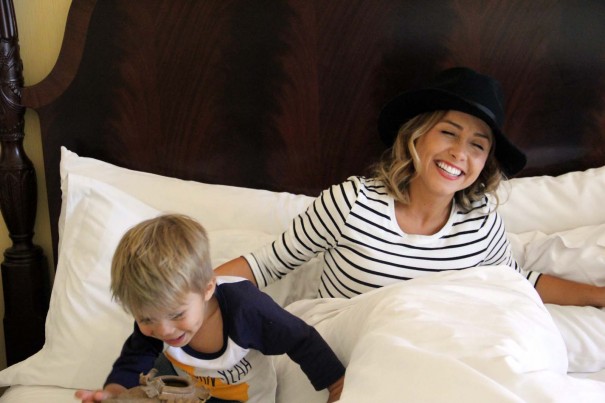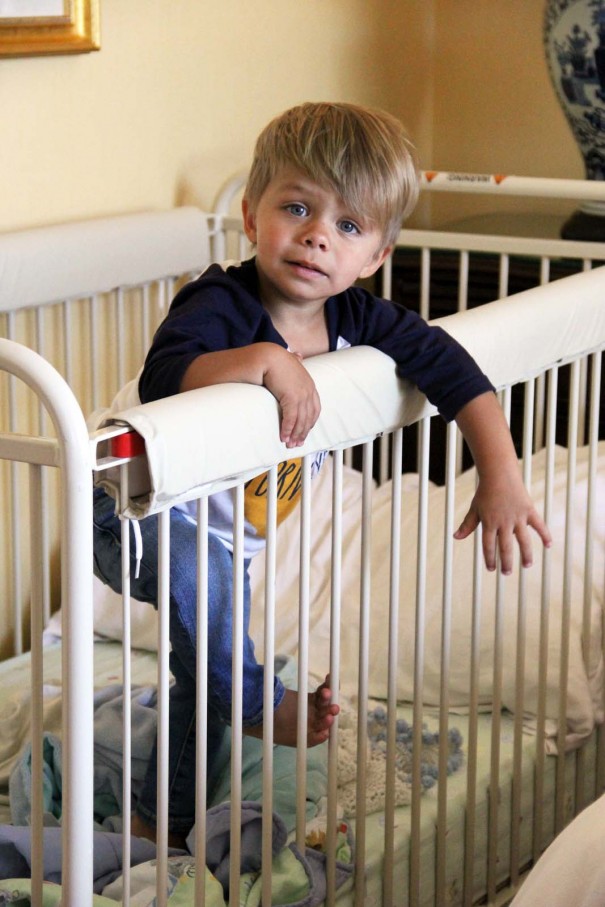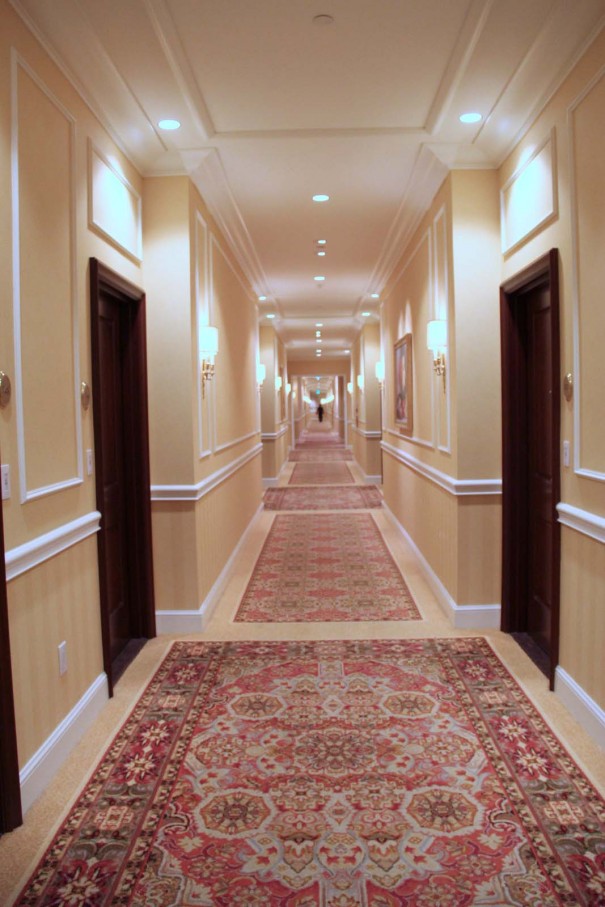 The boys insisted on racing down the halls every time we walked back to our room–we left with a few carpet knee burns.
Now because this was a "staycation" we were able to have my mom come Friday night to hang with the boys and the dog while Ben and I enjoyed a date night.  There was plenty for my mom to do with the kids while we went out to eat.  They spent most of their time in the arcade and kids activity room (video games, bean bags, art supplies, air hockey, toys, televisions, computers, etc).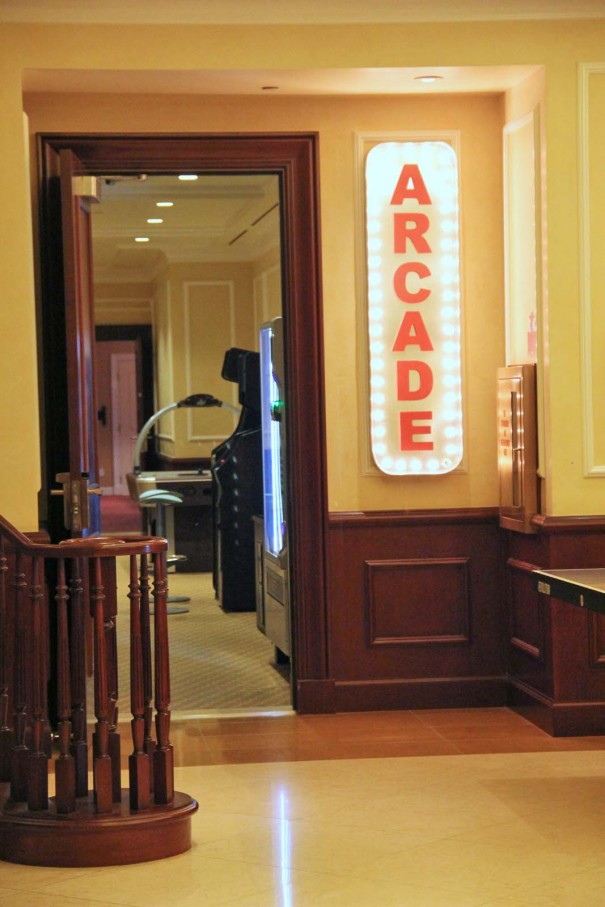 We began our date night with a tour of the grounds, starting with the brand new Tasting Room.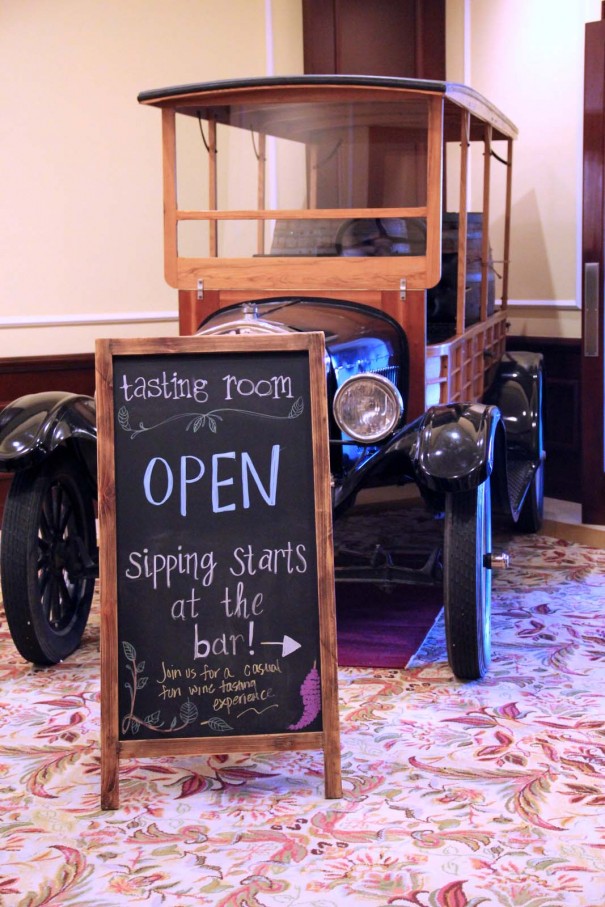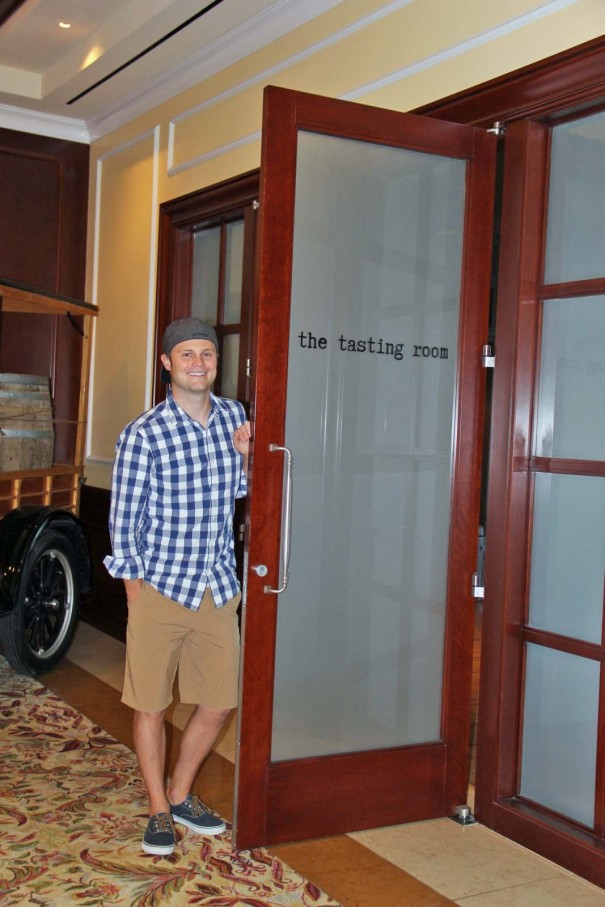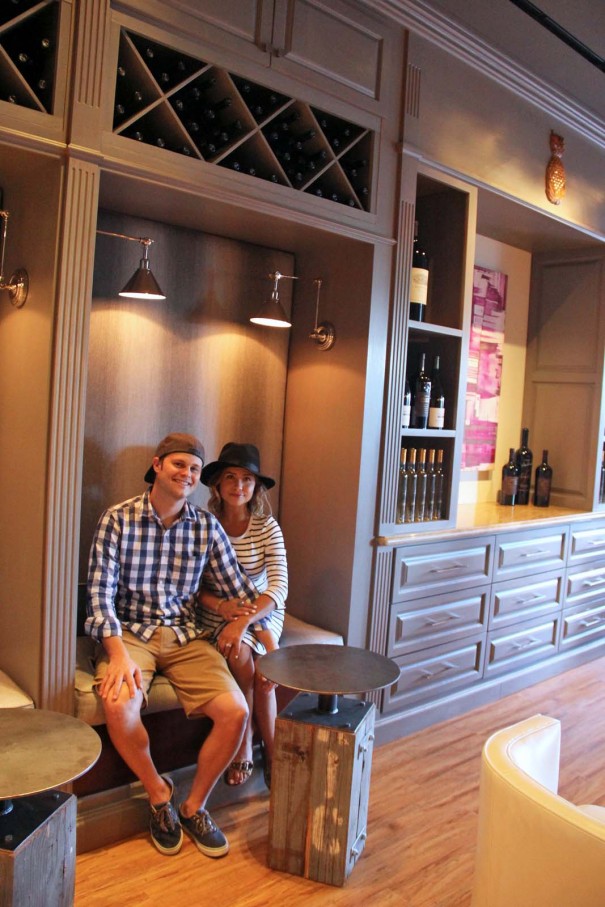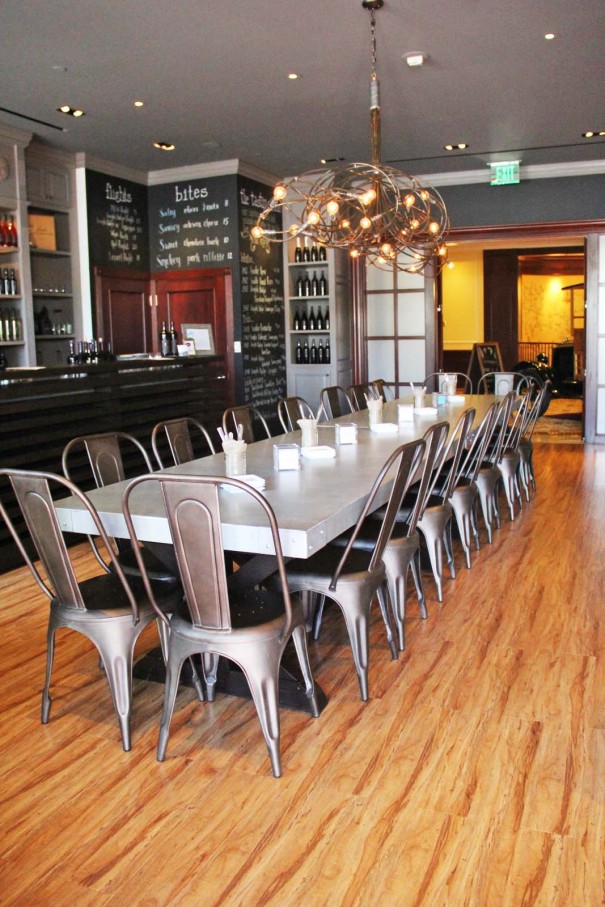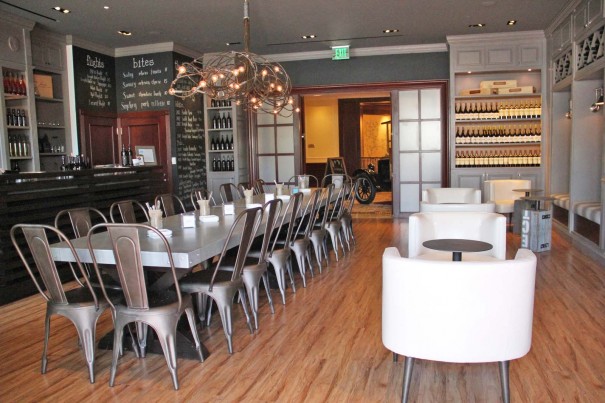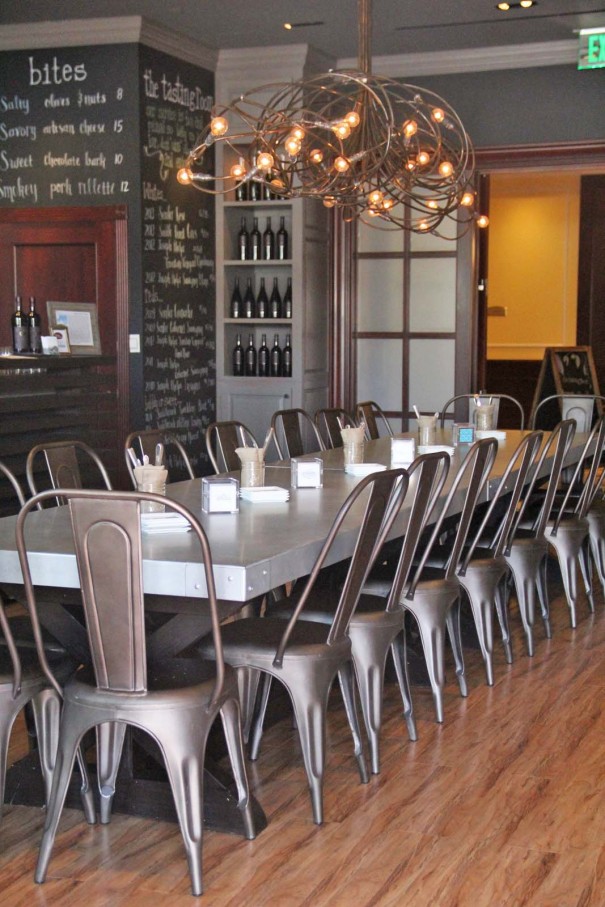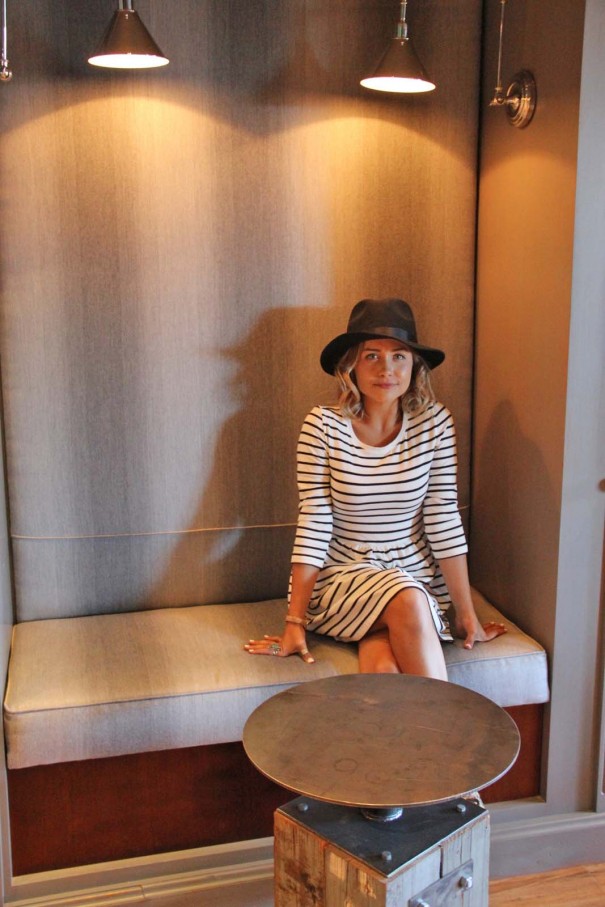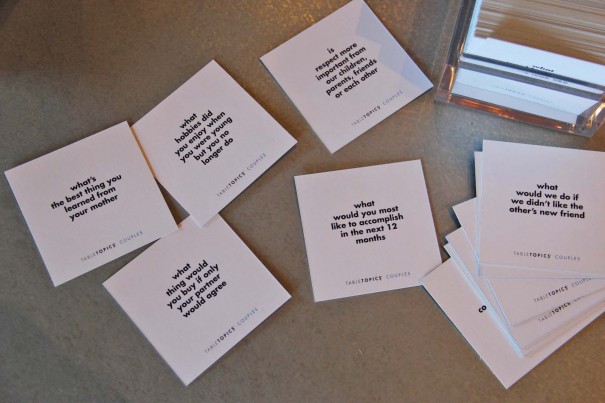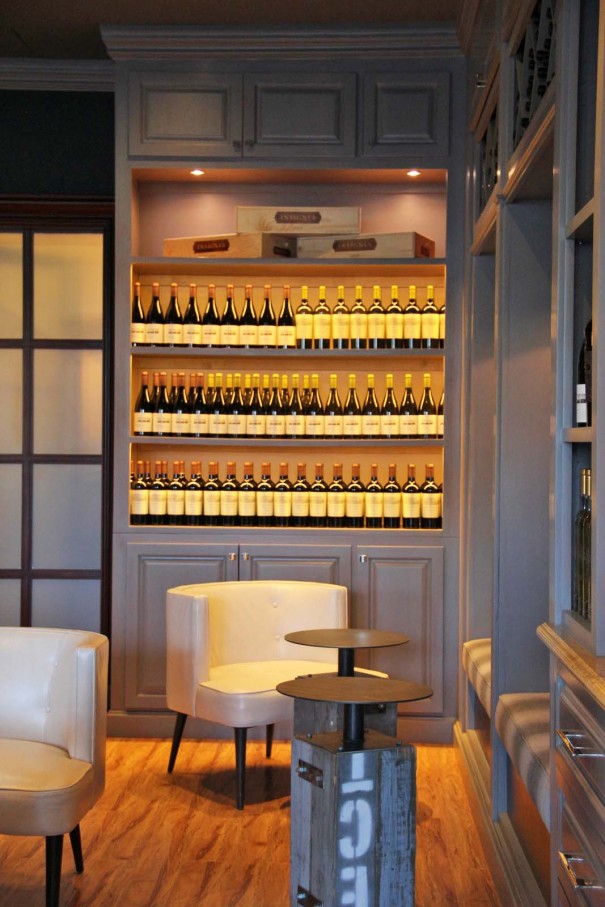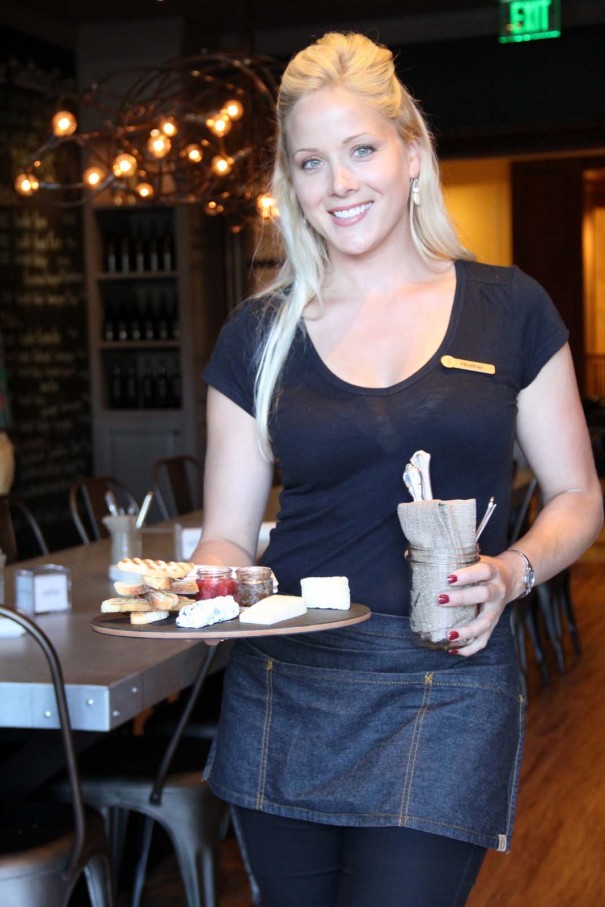 It was the absolute coolest room and I had visions of hosting amazing parties and baby showers there.  And while Ben and I don't drink wine, we DO love cheese and diet coke so we ordered and headed onto the balcony of The Lookout.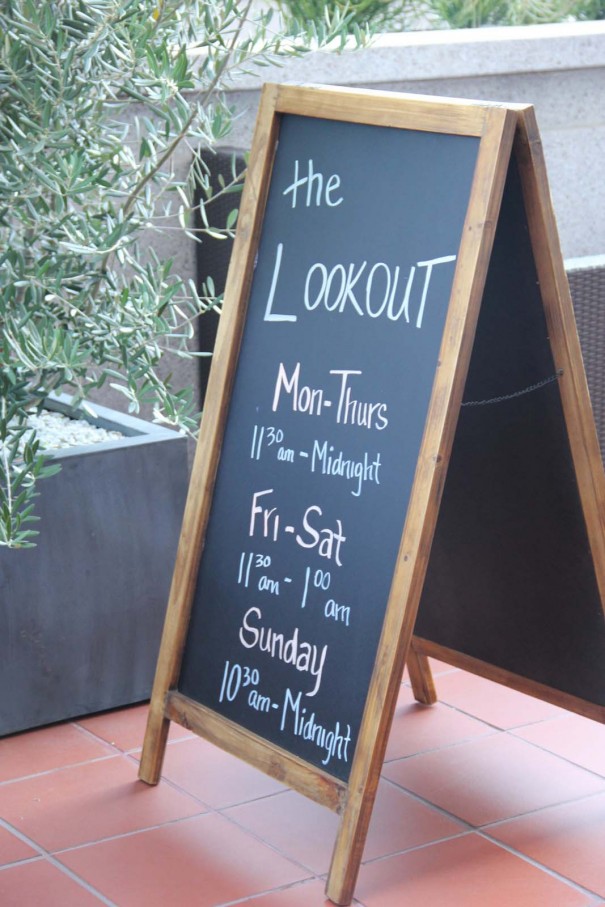 It's called The Lookout because this is the knock-your-socks-off view: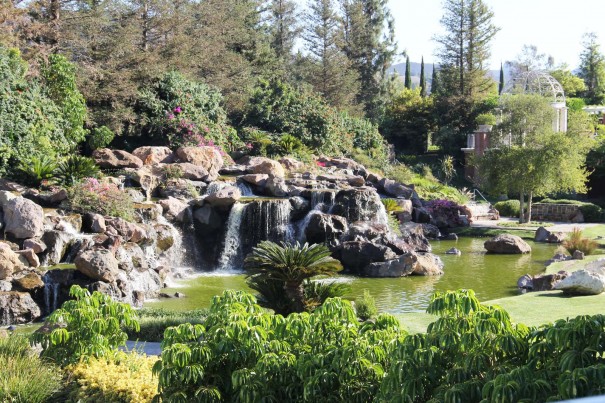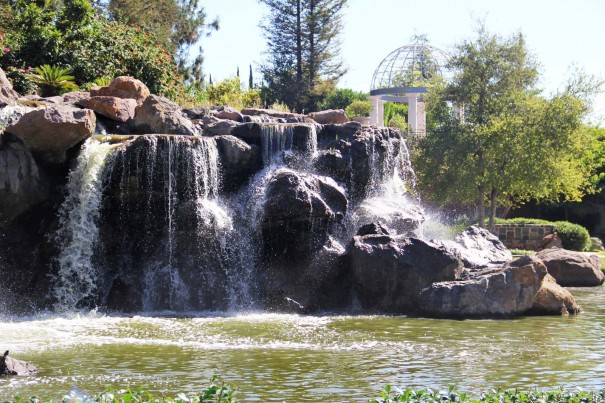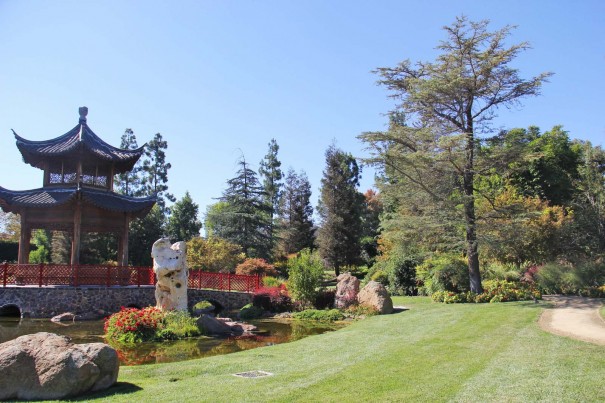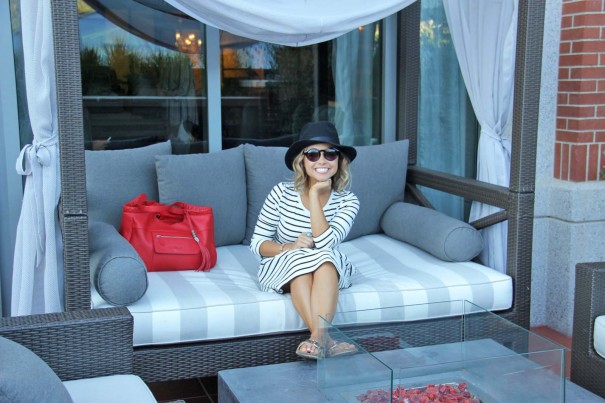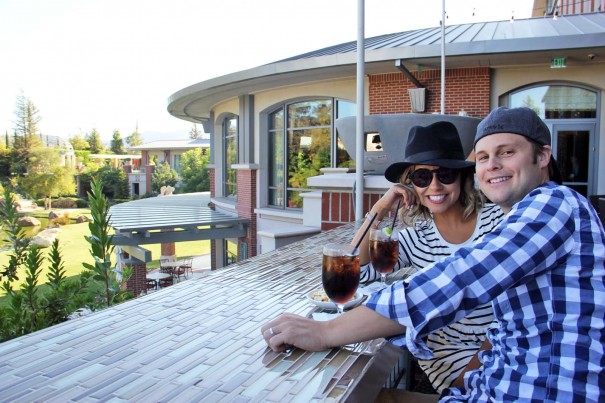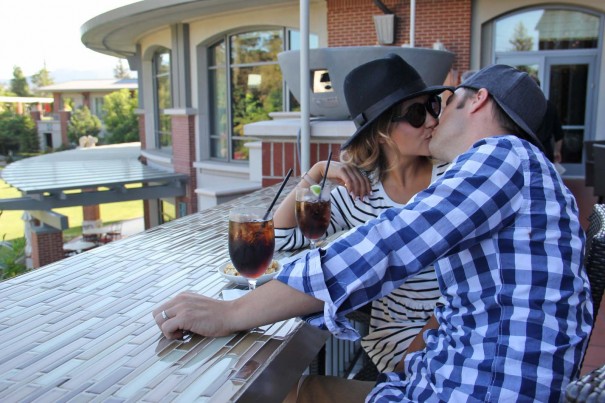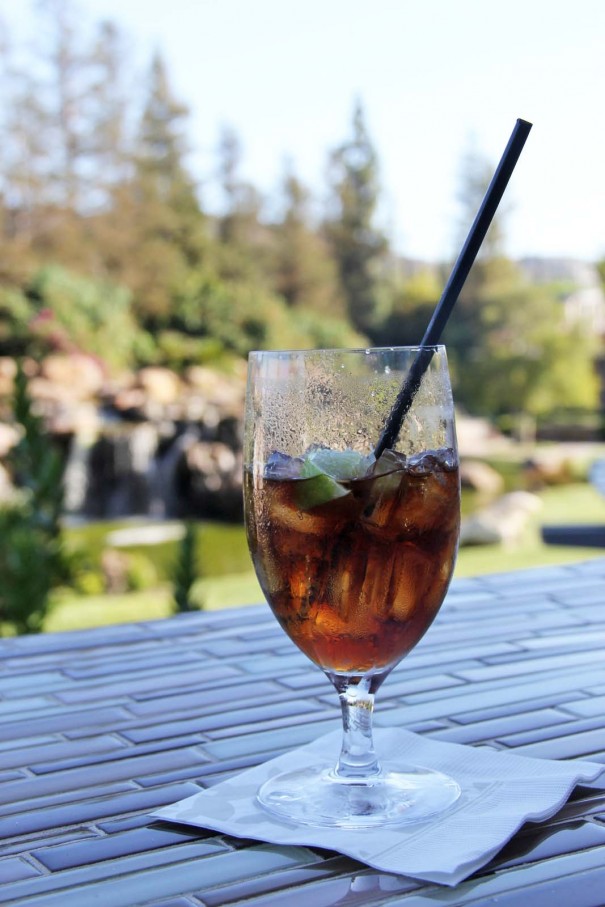 We toured the gardens and the banquet rooms and the pools–everything was stunning!
After our tour we went up to the room and changed for what would be one of the best meals of our life.  We dined at the ONYX–Japanese-influenced seafood creations and of course, sushi!  We had the pleasure of meeting Chef Masa Shimakawa and he gave me the courage to try some new foods that had previously scared me.  In case you ever visit the ONYX, these were our favorites: popcorn shrimp with ginger aioli, La C.A.S.A. roll, toro – blue fin tuna belly, sake – Atlantic salmon, and the grilled teriyaki beef tenderloin.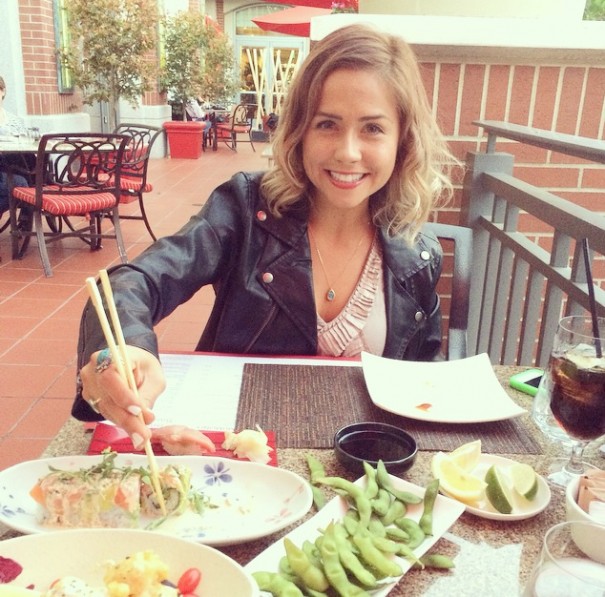 (via Instagram)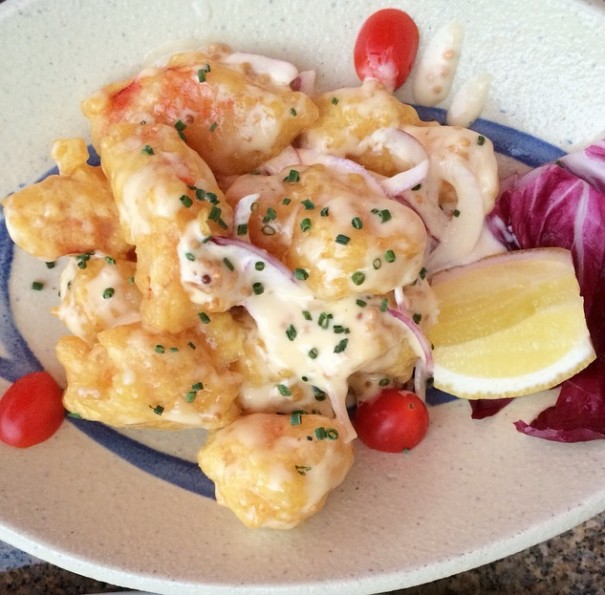 (via Instagram)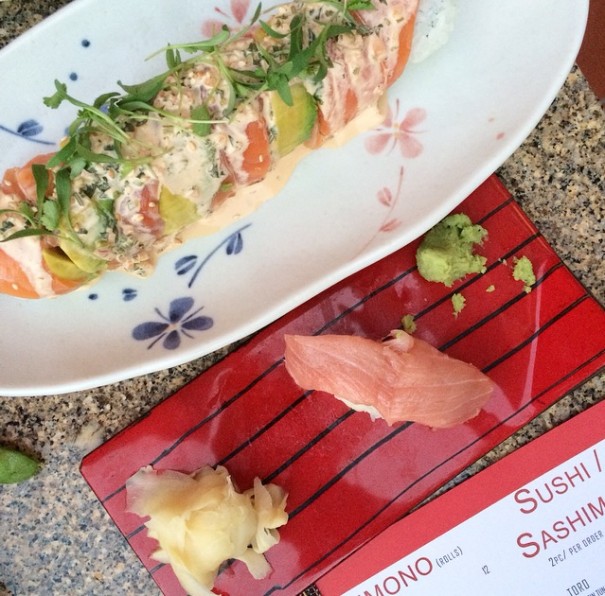 (via Instagram)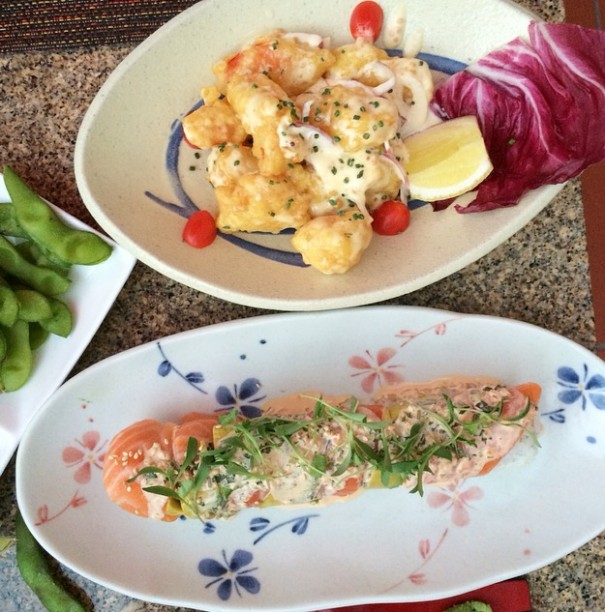 (via Instagram)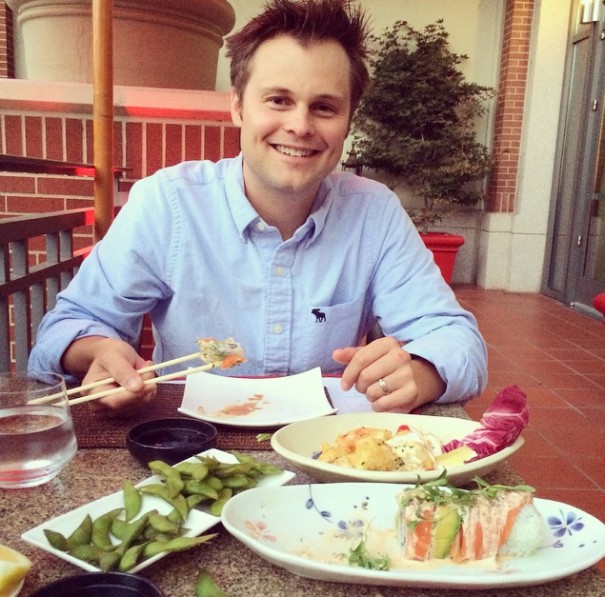 (via Instagram)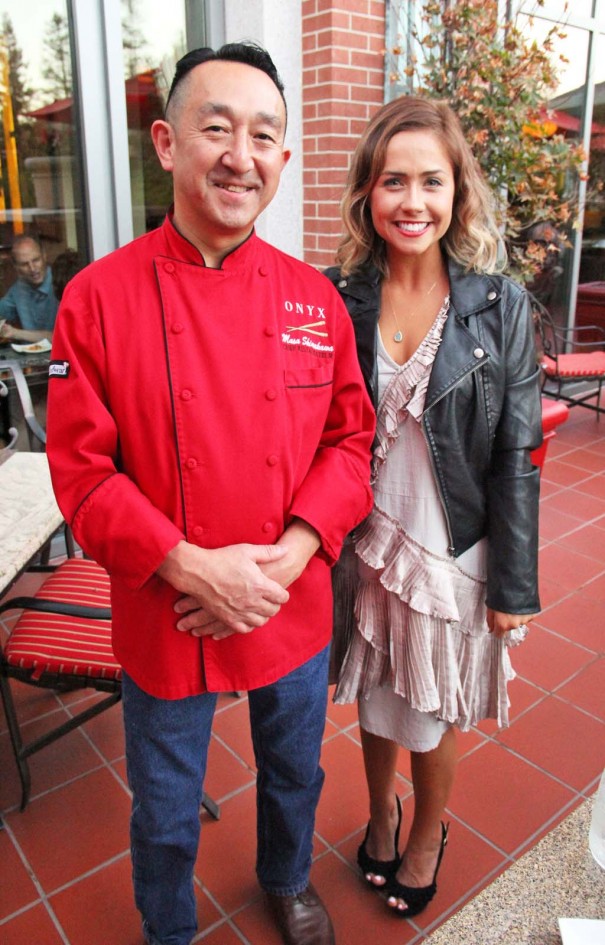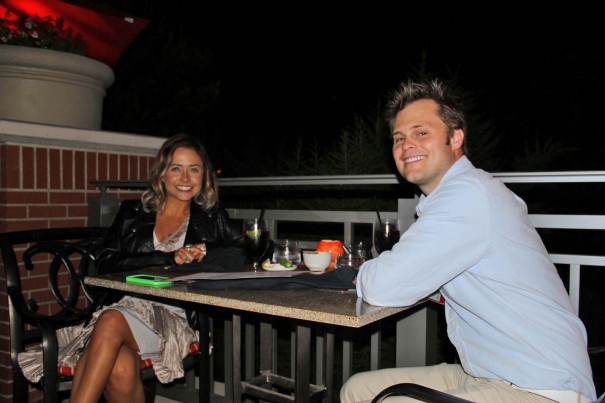 Did I get a spray tan before our trip, you ask…why yes, yes I did.
We got back from our date and the kids were cuddled up in bed watching a movie with full bellies from their fancy room service dinner of french fries, watermelon, chocolate cake and more mac & cheese–they were fueling up for their big pool day in the morning.  Friday was the perfect kick-off to our staycation-weekend-O-fun.  In part 2 I'll be sharing all about our family pool and adventure day, some more yummy meals, and my very first spa-day ever! Stay tuned…
For more info on being a guest at the Four Seasons, click here. And for more info on the crazy awesome dining, click here.